Europe
Europeans Take Lead on Iran Nuclear Negotiations
The Europeans want to play a key role in the ongoing conflict with Iran over its disputed nuclear program, jumpstarting stalled negotiations in a bid to prevent Israel from taking military action. But can the EU's hapless foreign policy chief Catherine Ashton, who will lead the talks, make a difference?

When Catherine Margaret Ashton, also known as Baroness Ashton of Upholland, became Europe's top diplomat two years ago, even her husband Peter Kellner expressed skepticism. Upon her appointment, the British people "weren't exactly dancing in the streets," admitted Kellner, president of the YouGov international opinion polling group. Following an unpromising start, Ashton's reputation has continued in one direction: downward.

After one and a half years, the job performance of Europe's first high representative of the Union for foreign affairs and security policy -- as Ashton is officially known -- was so dismal that there was open speculation that she would be replaced. "We are slowly running out of time," warned Elmar Brok, the foreign policy spokesman for Germany's conservative Christian Democratic Union (CDU) in the European Parliament. Guy Verhofstadt, the leader of the group of the Alliance of Liberals and Democrats for Europe (ALDE) at the parliament in Brussels, described Ashton's policies as "ridiculous."

The Briton, who has the "charisma of a caravan site on the Isle of Sheppey," as British journalist Rod Liddle once quipped, has endured the reproaches without complaint. When she is criticized, she dutifully takes notes. She gladly reads off prepared statements. Her strengths lie in her work behind the scenes, she asserts. When she became the EU's foreign policy chief, she said that she was not "an ego on legs," adding: "The skills I bring (are) of negotiation, of diplomacy."

Over the coming months, Ashton will have an opportunity to prove whether this is true. The top EU foreign policy representative currently faces the most difficult mission in international politics. It is her job to negotiate with Iran over its controversial nuclear program.
Posted by: tipper || 03/12/2012 11:51 || Comments || Link || E-Mail|| [307 views] Top|| File under:
India-Pakistan
Banned groups
[Dawn] ANOTHER three religious groups with links to militancy and terrorism were banned over the weekend by the federal government, taking the total number of proscribed groups in the country to 38. But this is no belated move that is worthy of applause, for the experience with the first 35, banned through various notifications since 2001, suggests that simply outlawing groups either pushes them further underground or, as is increasingly the case, the groups resurface with a new name soon enough.The fact of the matter is that Pakistain has no coherent strategy to deal with sectarian and radical Islamist outfits that practise and preach violent jihad. Worse, there are more than just lingering suspicions that the state itself helps some of these groups survive. For what else can explain the Ahle Sunnat Wal Jamaat, the now banned offshoot of the anti-Shia Sipah-e-Sahaba, being warmly embraced by the Difaa-e-Pakistain Council, itself packed with establishment favourites who dabble in

turban

rhetoric and worse? Banning the ASWJ now when in the very recent past the group had been allowed a high-profile public platform does not really have the makings of a credible, anti-extremism policy.

While official tolerance for or indifference towards groups linked to violence and operating publicly in Pakistain is a big part of the problem, there is also the shrewdness of these outfits that has to be contended with. Taking advantage of the devastation caused by floods and rains in Sindh over the last couple of years, religious 'charities' with fairly obvious links to

orc

groups have leapt into the field and secured a foothold for themselves in new areas. Meanwhile,


...back at the ranch, Butch and the Kid finally brought their horses under control...


that most rabid of sectarian outfits the Lashkar-e-Jhangvi


... a 'more violent' offshoot of Sipah-e-Sahaba Pakistain. LeJ's purpose in life is to murder anyone who's not of utmost religious purity, starting with Shiites but including Brelvis, Ahmadis, Christians, Jews, Buddhists, Rosicrucians, and just about anyone else you can think of. They are currently a wholly-owned subsidiary of al-Qaeda ...


is believed to be recruiting in the Brahvi belt in Balochistan



...the Pak province bordering Kandahar and Uruzgun provinces in Afghanistan and Sistan Baluchistan in Iran. Its native Baloch propulation is being displaced by Pashtuns and Punjabis and they aren't happy about it...


, where well-funded

holy man

s have radicalised parts of the population. Faced with a canny and cunning foe, the state has much to do to stay one step ahead of these groups.

Tweaking laws to deal with such groups, resourcing law-enforcement and intelligence agencies to keep track of them and developing coordination mechanisms to keep local, provincial and national agencies in the loop and on the same page are only some of the things that need to be done if radical outfits are to be disabled. But first, there has to be the will. A tolerant, pluralist Pakistain or a dark and ugly place where no one is safe? The choice is one that Pakistain must make.
Posted by: Fred || 03/12/2012 00:00 || Comments || Link || E-Mail|| [254 views] Top|| File under: Govt of Pakistan
Internet access: a human right
[Dawn] IN November, the Pakistain Telecommunications Authority (PTA) attempted to filter 1,500 words out of SMS messages. The initiative was ridiculed into oblivion, and one thought the government would take a hiatus from clumsy censorship. But no.

The National ICT Research and Development Fund, under the aegis of the Ministry of Information Technology, recently advertised a public tender for the development of an Internet filtering and blocking system. The move indicates how completely out of touch the powers that be are with contemporary Pakistain, the 21st century and democratic values on the whole.

Internet service providers (ISPs), who finance the fund, have defended the filter, arguing that it is not a censorship tool, but a means by which to make existing efforts to block online content more time- and cost-efficient. This is utter nonsense. The power to efficiently and effectively block up to 50 million websites, as per the tender's demands, is an incentive for widespread online censorship.

Many indications that the government will take improper advantage of a censoring mechanism already exist. Pakistain currently ranks 151st out of a list of 179 countries on a 2011 media freedom ranking by Reporters Without Borders. This is hardly the environment in which to introduce an Internet filtering system with the hope that it will be judiciously deployed.

The tender has also been announced at a time when it is clear the authorities are hurting from relatively unrestrained media coverage of their activities: last month, the Pakistain Electronic Media Regulatory Authority announced new regulations for private television channels, which prevent the broadcast of material that undermines Pakistain's

illusory sovereignty

, compromises the national interest, or ridicules organs of the state. It is also no coincidence that the call for an Internet filter comes the year before a general election -- a last-ditch effort to minimise critical discourse about the government in campaign season?

The political motivations behind the tender suggest that the criteria for blocking online content will be harsh and arbitrary. One can expect much benign content to be censored. Clearly, no one at the Ministry of Information Technology is thinking about the fallout of limited information access for students, businesses, scientific researchers and others trying to engage with and compete in an innovative, global marketplace.

It is also worth noting that the Internet filter tender not only foreshadows censorship to come, but also highlights the extent to which it is rampant. Private-sector ISPs are agreeable to financing the filter in response to continued pressure from the civilian government and army to block online content. When talking to free-speech activists, they defend their actions by arguing that the Internet is already being censored, the filter will simply automate the process to save time and money for the ISPs. In sum, censorship is already a fait accompli in Pakistain.

It is appalling that this tender was announced during a civilian government's tenure. Freedom of speech is a fundamental requirement of a functioning democracy. The fact that this government is willing to pay money for technology that institutionalises censorship speaks poorly of its democratic credentials, its long-term vision for the country, and its aspirations for Pakistain on the international stage.

Pakistain's luddite politicians may not realise this, but in the 21st century, the freedom of the Internet is a gauge of a country's genuine commitment to democracy and human rights
...which are usually entirely different from personal liberty...
(lest we forget, the United Nations


...boodling on the grand scale...


has declared Internet access to be a human right). This is especially true when governments seek both to censor their citizens and invade their privacy: in addition to blocking websites, the proposed filter will seek to infiltrate encrypted content. If Pakistain goes ahead with this inane plan, its civilian government will be spoken of in the same terms as prior dictatorships: regressive, authoritarian, undemocratic. For a moment, let's concede that the Pakistain government cannot comprehend that censorship is bad, and that while it stifles dissent in the short run, it sparks social discontent in the long run. There is still no excuse for the government's failure to think through this initiative strategically.

In the coming years, Pakistain could emerge on the world stage as the country that stood by Iran while the world slapped sanctions on its economy, and that served as an interlocutor for the Afghan Taliban. These approaches serve Pakistain's national interest, but they do little for its public image or soft power. If Pakistain also gains notoriety for installing a firewall, it will have little claim to any reputation other than that of rogue state or international pariah.

The Internet filter might also destroy Pakistain's façade of abhorring religious and violent extremism. Consider the websites the government has already blocked: pornography, YouTube, Facebook, Baloch nationalist sites and the online edition of Rolling Stone magazine for publishing an article critiquing military expenditure.

Now consider the websites you can browse with impunity: the home pages of jihadi groups that spew hate speech, incitements to violence, prejudicial content about religious minorities and rival sects, and worse. Pakistain's ever-declining human rights record has until now been mitigated through perfunctory political rhetoric. A clear pattern of anti-liberal censorship will expose the sham.

One final niggling detail: Internet filters don't work. The 2009 Iranian election, spreading discontent in China, and the Arab Spring -- these events have shown that Internet blocks don't prevent citizens from using digital and social media technologies for political activism. If the government has genuine concerns about online content, it has to work jointly with ISPs, the media industry, academic institutions and non-governmental media monitoring organizations to minimise the impact and reach of egregious material.

When it came to SMS filtering, civil society mocked the government into retreat. But Internet filtering is no laughing matter -- it is nothing less than the denial of a basic human right.

Posted by: Fred || 03/12/2012 00:00 || Comments || Link || E-Mail|| [253 views] Top|| File under: Govt of Pakistan
Israel-Palestine-Jordan
Iranian-Israel battle of wits over Iron Dome will determine Gaza ceasefire
Yesterday we discussed the cost of Gaza's rockets and missiles vs. Israel's cost for the Iron Dome response. In this article Debka addresses the benefits to Israel vs. the non-monetary cost to Hamas, et al.

The Iron Dome system designed by Israeli engineers to intercept the short-range Paleostinian missiles battering Israel from the

Gazoo

Strip is turning out surprisingly to be a wonder weapon.

The three batteries posted in Beersheba, Ashdod and Ashkelon have all but eliminated the number of Grad missiles getting through for direct hits and so far saved their populations from fatal casualties since Jihad Islami started shooting missiles at a dozen Israeli towns and villages Friday, March 9.

DEBKAfile's military and intelligence sources report that top Iranian and Hizballah missile experts posted at

Hamas, always the voice of sweet reason,

and Jihad Islami's military headquarters in

Gazoo

went to work Sunday to puzzle out counter-measures for disarming the novel interceptor. For the Paleostinian Jihad's operation to be counted a success, its mobile multiple Grad launchers must get past Iron Dome and bring devastation and multiple fatalities to an important town, like one of the three shielded by the interceptor.

In the last 24 hours, Iron has intercepted an estimated 40 missiles aimed from the

Gazoo

Strip at major towns. In Beersheba, Iron Dome missed three. Two hit buildings including an empty school and damaged cars but, aside from shock victims, caused no casualties.



For the Paleostinian Jihad's operation to be counted a success, its mobile multiple Grad launchers must get past Iron Dome and bring devastation and multiple fatalities to an important town, like one of the three shielded by the interceptor

Western intelligence sources watching the asymmetric duel between the Paleostinian Grads and Israel's Iron Dome note that it is incumbent on Iran and Hizballah to find an answer to the Israel interceptor - else the short-range, surface-to-surface missile programmed as the primary weapon of a second strike capacity against Israel after an attack on Iran's nuclear sites, loses its punch.

It is true that the Fajr 5 missile in Hamas hands is more advanced that the weapons used in the current campaign, armed with advanced guidance systems and able to launch from a pit  multiple missiles which automatically home in on target.

But Hamas has been very reluctant to join the missile offensive launched by Jihad Islami and the Popular Resistance Committees, after the latter's chief was killed by a targeted Israeli air strike, and shown very little  enthusiasm for being co-opted to the Israeli-Iranian conflict as part of a potential two-front, pro-Tehran offensive to be launched from

Leb

and

Gazoo

against the Jewish state.

It is therefore doubly urgent for Iranian and Hizballah missile experts to winkle out an electronic gap in the Iron Dome's tracking and launching systems, while Israeli military engineers are working just as hard to perfect their weapon and introduce surprise innovations to slow the other side down. Col. Zvi Haimovich, head of the IAF missile interception unit, said Sunday: "We must close the last gap between "a 90 percent and a perfect performance."

Meanwhile,


...back at the precinct house, Sergeant Maloney wasn't buying it. It was just too pat. It smelled phony...


the batteries are being shifted at speed from place to place to make it harder for the missile launchers to home in on unprotected areas outside Iron Dome's shield.

The ability of the Iranian and Hizballah experts to win their battle of minds with their Israeli antagonists faces a critical test Sunday night and Monday. Its outcome will show up in the performance of Jihad Islami missile strikes in the next 24 hours. It will also determine the duration of the current Paleostinian-Israeli clash.

Their failure to outwit the Iron Dome ought to promote the chances of American and Egyptian mediators achieving a

Gazoo

soon and without conditions.

Iron Dome has unexpectedly become a key strategic X in the equation between Israel and its adversaries. Its defense ministry is now pushing hard for the production of at least another half a dozen batteries to seal off the rest of the population in range of missiles from

Gazoo

.
Posted by: || 03/12/2012 00:11 || Comments || Link || E-Mail|| [361 views] Top|| File under:
Who's in the News
35
[untagged]
6
Govt of Pakistan
5
Govt of Syria
3
al-Qaeda in Arabia
3
al-Shabaab
2
Arab Spring
2
al-Qaeda in Pakistan
1
al-Qaeda in Iraq
1
Hezbollah
1
Govt of Iran
1
Islamic Jihad
1
TTP
1
al-Qaeda in North Africa
Bookmark
E-Mail Me
The Classics
The O Club
Rantburg Store
Comments Spam
The Bloids
The Never-ending Story
Thugburg
RSS Links
Gulf War I
The Way We Were
Bio
Merry-Go-Blog
Hair Through the Ages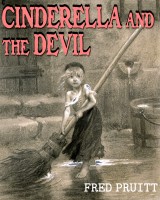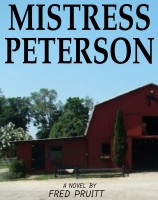 On Sale now!


A multi-volume chronology and reference guide set detailing three years of the Mexican Drug War between 2010 and 2012.

Rantburg.com and borderlandbeat.com correspondent and author Chris Covert presents his first non-fiction work detailing the drug and gang related violence in Mexico.

Chris gives us Mexican press dispatches of drug and gang war violence over three years, presented in a multi volume set intended to chronicle the death, violence and mayhem which has dominated Mexico for six years.
Click here for more information


Meet the Mods
In no particular order...


Steve White
Seafarious
Pappy
lotp
Scooter McGruder
john frum
tu3031
badanov
sherry
ryuge
GolfBravoUSMC
Bright Pebbles
trailing wife
Gloria
Fred
Besoeker
Glenmore
Frank G
3dc
Skidmark
Alaska Paul



Better than the average link...



Rantburg was assembled from recycled algorithms in the United States of America. No trees were destroyed in the production of this weblog. We did hurt some, though. Sorry.
54.159.94.253