Afghanistan
British forces 'take four key Taliban positions' in Afghanistan
London - British forces have taken four key Taliban positions during an 18-day offensive in southern Afghanistan's Helmand province in which 100 Taliban fighters and five British soldiers were killed, the London Defence Ministry announced Sunday. The ministry said the action began already on December 7 and involved some 1,500 British troops plus Danish and Estonian soldiers of the NATO-led International Security and Assistance Force (ISAF) plus Afghan government forces.

The aim of the offensive, which was concentrated around the town of Nad-e-Ali, was to improve security in the provincial capital of Lashkar Gah, a ministry spokesman said.
Posted by: GolfBravoUSMC || 01/04/2009 10:08 || Comments || Link || E-Mail|| [316 views] Top|| File under:
Africa Horn
Al-Shabaab vow to continue attacking withdrawing Ethiopians
The hardline Islamist Al-Shabaab movement on Sunday warned of clashes between insurgent fighters in Somalia and reiterated their resolve to continue fighting the Ethiopian troops which are withdrawing. "We tell the Mujahideen (fighters), all of them, not to turn their guns against each other but rather to direct it at the enemy forces in our country," said Sheik Muqtar Robow, spokesman for Al-Shabaab, in a press briefing held in the southern Bay region.

Robow vowed that his forces would continue attacking the Ethiopian troops, who began withdrawing from Mogadishu on Friday. He pledged that the fighting would not stop even after the Ethiopian troops' withdrawal is completed. "As long as there are crusader forces, be they from Africa, IGAD or the UN, or forces of the apostate government, the Jihad (holy war) would go on," he said.

The spokesman played downed the taking over of some police stations in Mogadishu by a rival Islamist group as "a distraction".
Posted by: ryuge || 01/04/2009 07:28 || Comments || Link || E-Mail|| [299 views] Top|| File under: Islamic Courts
Insurgents in Somalia Take Over Police Posts
MOGADISHU, Somalia — Ethiopian troops moved out of a border town on Saturday, a day after soldiers began a pullout from the war-ravaged capital of Mogadishu.

It remains unclear whether the Ethiopian troops who have been shoring up the country's weak transitional government will leave the country, or whether some will redeploy in other parts of Somalia. Western diplomats have estimated that Ethiopia has had thousands of troops in the country.

The town that the soldiers left on Saturday, Balanbale, is in a region where Islamist militias have been fighting one another. Many here worry that an Ethiopian pullout will leave a power vacuum that Islamist factions will battle one another to fill. Those fears were exacerbated on Friday when an Islamist group took over three empty police stations here.

That faction, the Union of Islamic Courts, signed a cease-fire with the government in 2006 and is not allied with the Shabab, one of Somalia's most militant Islamic groups. The Shabab controls much of southern Somalia.

Sheik Abdirahim Isse Addow, the spokesman for the faction, said his group had decided to move into the police stations to "ensure the security of the people." He added, "This is not a challenge against other Islamists."


No, no, course not, heaven forfend ...
Posted by: Steve White || 01/04/2009 00:00 || Comments || Link || E-Mail|| [311 views] Top|| File under: Islamic Courts
Europe
Turkey: Bomber sentenced to nine life terms for deadly attack
(AKI ) - A Turkish court on Friday sentenced an alleged Kurdish separatist to nine consecutive life terms in solitary confinement for a car bomb attack that killed seven people last year. Local media said Erdal Polat, who was 23 at the time of the attack, faced charges of attempting to ruin the unity and integrity of the state, murder and helping the outlawed separatist Kurdistan Workers Party (PKK).

According to Turkish media, Polat was accused of preparing and detonating a car bomb, with 40 kilogrammes of explosives, near a bus carrying Turkish soldiers. The explosion, which also occurred near a university building, killed seven people -- including six high school students -- and injured 68 others.

Polat confessed to being a member of the PKK and obtaining the car used in the bombing, but denied detonating the vehicle.

The court sentenced five other people to six years and three months in jail each for helping Polat and for membership of the PKK. Six defendants were acquitted.
Posted by: Fred || 01/04/2009 00:00 || Comments || Link || E-Mail|| [297 views] Top|| File under:
India-Pakistan
Taliban leader arrested
A senior Taliban leader was arrested from Peshawar on Saturday. A senior policeman confirmed Ustad Yasir was arrested, but declined to give details. The arrest was made by an intelligence agency at around 9am, the sources said. Formerly a leader of Abdurrab Rasool Sayyaf's Ittehad-e-Islami group in Afghanistan, Yasir joined the Taliban in 2001 after Sayyaf announced support for Afghan President Hamid Karzai. He was arrested from the NWFP in 2005 and released from Kabul's Pul-e-Charkhi prison in exchange for kidnapped Italian journalist Daniele Mastrogiacomo.
Posted by: Fred || 01/04/2009 00:00 || Comments || Link || E-Mail|| [295 views] Top|| File under: Taliban
Eight bodies found in Swat
Eight bodies were recovered from different parts of Swat district on Saturday. According to a private TV channel, three bodies were found from Green Chowk while two bodies were found from Ode Gram area of the district. Three more bodies were found from a house in Shakardara area of Matta tehsil. According to the channel, the killings were part of a series of targeted killings in the valley. Separately, Taliban killed Traders Association President Jameel Khan in Barikot.
Posted by: Fred || 01/04/2009 00:00 || Comments || Link || E-Mail|| [321 views] Top|| File under: TTP
Houses demolished, 13 held in Jamrud operation
Thirteen people were arrested and several houses were demolished in the ongoing 'Operation Daraghlam (Arriving)' in Jamrud tehsil of Khyber Agency on Saturday, officials said.

Officials of the political administration told Daily Times that the security forces demolished five shops selling drugs in Wazir Dhand area of Jamrud and five houses of those harbouring Taliban were razed to the ground in Mian Marcha Kilay of the tehsil. The security forces also arrested four people from the area, while three were arrested from Ghundai and six from Godar for sheltering Taliban.

Earlier, the political administration had issued notices to 10 tribesmen asking them to surrender, warning that their houses would be demolished under the Frontier Crimes Regulations, a source said.

Curfew: The Pak-Afghan main highway was reopened from 11am to 4pm on Saturday, as troops relaxed the curfew for the general public and trucks carrying NATO supplies, Landikotal Tehsildar Nasir Khan told Daily Times. He said the Torkham border crossing would be closed from the Afghan side until the objectives of the operations were met.

The troops moved forward into Malagori for taking action against the Taliban and their local facilitators. Khyber Agency Public Administrator Tariq Hayat Khan had categorically told the media that no action would be taken against Malagori tribe as they had complied with the government's advice in forming a tribal Lashkar against the suspected Taliban.

Posted by: Fred || 01/04/2009 00:00 || Comments || Link || E-Mail|| [494 views] Top|| File under: TTP
Iraq
35 dead in suicide bombing
A FEMALE suicide bomber has killed 35 civilians, including women and children, and wounded 65 others during a religious procession near the Kadhimiyah shrine in northern Baghdad.

Iraqi government officials said the explosion occurred close to one of the gates of the shrine at about 11am (1900 AEDT) today, killing 35 people and wounding 65 others.

The bomber targeted people participating in a ritual procession related to the Ashura ceremonies that climax on January 7.

The festival mourns the killing of Imam Hussein by armies of the Sunni caliph Yazid in the year 680.

It is characterised by processions of wailing men beating their chests and engaged in devotional self-flagellation.
Posted by: tipper || 01/04/2009 07:49 || Comments || Link || E-Mail|| [309 views] Top|| File under: Iraqi Insurgency
Policeman shot down in Mosul
Aswat al-Iraq: A policeman was killed on Saturday when his patrol came under gunmen fire in central Mosul, said a security source from Ninewa. "The incident took place at Ras al-Qor area in central Mosul," the source told Aswat al-Iraq news agency.

Posted by: Fred || 01/04/2009 00:00 || Comments || Link || E-Mail|| [341 views] Top|| File under: Iraqi Insurgency
30 rockets seized south of Nassiriya
Aswat al-Iraq: Thirty rockets of different kinds were seized south of the city of al-Nassiriya on Saturday, the Thi-Qar province police chief said.

"A force from the Criminal Investigations Office in Thi-Qar province seized 30 rockets in Souk al-Sheikh district, south of Nassiriya," Maj. General Mohsen al-Fatlawi told Aswat al-Iraq news agency. "The rockets are from different origins," Fatlawi said, not elaborating on these "origins".

He said that these rockets were seized thanks to tip-offs from a local resident, noting the bomb squad was summoned to remove them.


Posted by: Fred || 01/04/2009 00:00 || Comments || Link || E-Mail|| [288 views] Top|| File under: Iraqi Insurgency
Kurdish communist party member killed in Kirkuk
Aswat al-Iraq: Police on Saturday found a member of the Kurdistan Communist Party killed inside his house in northern Kirkuk, the province's police chief said.


Kurdistan has a RAB?


"The police found Mohieddin Rassoul killed inside his home in Sirkareez neighborhood, al-Shurja area, northern Kirkuk," Col. Bistoun Mohammed Qassabi told Aswat al-Iraq, adding the body showed signs of having been shot and bruised in the head.

"The incident, the second of its kind since last December, is currently being investigated," Qassabi said, not giving more details.

On December 18, 2008, a woman member of the Kurdistan Communist Party's Women's League was found dead inside her home in al-Qadissiya neighborhood, southern Kirkuk, according to Brig. Sarhad Qader, the chief of the Kirkuk Districts' Police Department.


Posted by: Fred || 01/04/2009 00:00 || Comments || Link || E-Mail|| [312 views] Top|| File under: Iraqi Insurgency
Israel-Palestine-Jordan
IDF moves to bisect Gaza
On Sunday morning, Israeli troops moved to bisect the strip, cutting off the north - including Gaza City - from the rest of Gaza. According to Palestinian reports, the split runs from the Karni crossing on the Israel border in central Gaza to the sea
Posted by: mhw || 01/04/2009 06:31 || Comments || Link || E-Mail|| [916 views] Top|| File under: Hamas
Israel okays call-up of tens of thousands of IDF reservists
Israel's government has approved the call-up of tens of thousands of reservist soldiers, it was annnounced Saturday, almost simultaneously with the launch of a Gaza ground incursion aimed at halting rocket fire on Israel's southern communities.

Prime Minister Ehud Olmert's office said in a statement that, in accordance with a secret cabinet discussion Friday, the government ordered the armed forces "to draft the necessary reservists, on a scale of tens of thousands of troops."

The Gaza ground operation launched Saturday had actually been approved last week, but Olmert promised his ministers that when the time came to begin the offensive, it would first be brought for fresh approval by the security cabinet. On Thursday night, Olmert, Foreign Minister Tzipi Livni and Defense Minister Ehud Barak held a meeting that lasted until 4 A.M., during which it was decided that that time had come.

On Friday afternoon, at around 2 P.M., the security cabinet convened at Olmert's office at the Defense Ministry building in Tel Aviv. The meeting was held in utmost secrecy, and the military censor even banned reports that the discussion had taken place.

As the cabinet debate dragged on, the two ministers from the ultra-Orthodox Shas party said that they would stay at the meeting despite the imminent onset of the Sabbath, as the discussion constituted "pikuah nefesh" (the saving of human life which allows Jews to break religious laws). Olmert told the two to go home, but to each leave a note with their votes on the issue of a ground operation.
Posted by: Fred || 01/04/2009 00:00 || Comments || Link || E-Mail|| [315 views] Top|| File under: Hamas
IDF confirms at least 20 gunmen killed in ground offensive
At least 30 Hamas gunmen were reported killed as IDF troops swept into the northern Gaza Strip on Saturday night, encountering fierce resistance from Hamas forces entrenched in fortifications just over the border. The sources said that a majority of the rockets fired into Beersheba and Ashdod were launched from the northern Gaza Strip.

One of the major aims of the operation was also to deliver a serious blow to the Hamas military wing, which the IDF estimated had not been severely weakened under the air campaign.
Posted by: Fred || 01/04/2009 00:00 || Comments || Link || E-Mail|| [325 views] Top|| File under: Hamas
PRC: Fighters used massive bomb against invading forces; armed factions coordinating response
Ma'an -- Palestinian fighters detonated a 50 kilogram bomb as Israeli forces crossed into the Gaza Strip, a spokesperson of one of the key armed Palestinian armed groups said on Saturday evening.


'Massive': I don't think that means what you think it means.

Abu Mujahid, the spokesman of the An-Nasser Salah Ad-Din Brigades, the armed wing of the Popular Resistance Committees, told Al-Jazeera television that their forces had set off the massive explosion in an area called Hayeh Zaytoun. It was not clear if anyone was injured.

He also said that his group is coordinating the defense of the Gaza Strip with all other armed factions, including the Al-Aqsa Brigades, an armed group loyal to Fatah, the Popular Front for the Liberation of Palestine, Hamas, and others. He said the fighters' confidence is "soaring," and that the armed factions are weighing "all options" in their defense of Gaza.
Posted by: Fred || 01/04/2009 00:00 || Comments || Link || E-Mail|| [274 views] Top|| File under:
PFLP: Israelis wounded in clashes near Gaza City
Ma'an -- Fighters affiliated to the leftist Popular Front for the Liberation of Palestine (PFLP) claimed to be exchanging fire with invading Israeli forces east of Gaza City after midnight on Sunday morning.

In two statements faxed to Ma'an, the PFLP's armed wing, the Abu Ali Mustafa Brigades, said they fired missiles and seven 60-milimeter mortars at Israeli forces inside the Gaza Strip. They claimed Israeli soldiers had been wounded in the clashes.

Earlier, Al-Jazeera television reported that Israeli forces had entered the Strip near the Karni border crossing, in the vicinity of where the PFLP claims these clashes took place.

They also claimed to have launched homemade rockets at the Western Negev desert, and the city of Askhelon, north of Gaza. They said that a thirt rocket fired at the town of Netivot had been acknowleged by the Israelis.

"We will get out from underneath the rubble and fight until the last breath," said the Brigades.

"We are, the Abu Ali Mustafa Brigades along with all other groups, confirm our complete readiness to confront this ground invasion with all we've got, including our rifles, missiles and our bodies."

Posted by: Fred || 01/04/2009 00:00 || Comments || Link || E-Mail|| [303 views] Top|| File under: PFLP
Gaza telecommunication systems offline
Ma'an -- Palestinian communications networks are barely functioning in the Gaza Strip due to cables damaged by several Israeli airstrikes on network infrastructure on Saturday. Palestinian mobile provider Jawwal's phone may stop working "at any minute" as shelling severely damaged the provider's telecommunications network in Gaza.

PalTel, Jawwal's parent company based in the West Bank, told Ma'an, "The Israeli shelling damaged the electric grid and caused continuous cuts."

"The lack of fuel will lead to cutting lines with the telecommunications company (in Gaza) and the Hadara internet company, as well as Jawwal's mobile phones," the statement added. The statement warned that "all means of communication with the Gaza Strip will be highly affected and may totally cut off."

Attempts to contact Ma'an's correspondents by mobile were unsuccessful early Sunday morning. Landlines appeared to be working properly between homes in Gaza and Ma'an's headquarters in Bethlehem.
Posted by: Fred || 01/04/2009 00:00 || Comments || Link || E-Mail|| [315 views] Top|| File under: Hamas
Israel allows some foreigners to leave Gaza
This IHT article was originally 24 paragraphs. This is what is left after the repeats and the editorial posturing.

GAZA: Israel allowed hundreds of foreigners, many of them married to Palestinians, to leave the enclave, raising fears here that Israel was planning to escalate its campaign. Hundreds of spouses of Palestinians, including women from Romania, Russia, Ukraine and nations in Western Europe, left Gaza on Friday with the help of diplomats from their countries.

Alla Semaks, 34, a Ukrainian married to a Palestinian, and her four children were among about 300 people who came in buses to the Erez checkpoint in northern Gaza to cross into Israel. Her husband, Mohammed Atawneh, 36, was not leaving because he had only Palestinian identity papers, she said in a telephone interview. "I want to come back when the situation allows it," she said. "I have nothing in Ukraine. My children are very afraid for their father. We fear there will be an Israeli ground offensive."
Posted by: Steve White || 01/04/2009 00:00 || Comments || Link || E-Mail|| [288 views] Top|| File under:
Israeli Troops Move Into Gaza
Israeli ground forces rolled into the Gaza Strip on Saturday night, as the military announced the beginning of the second stage of a massive, eight-day offensive that has already cost more than 430 Palestinian lives. "The objective of this step is to destroy the terrorist infrastructure of Hamas . . . in order to greatly reduce the quantity of rockets fired by Hamas at Israeli civilians," the Israeli military said in a statement.

Palestinian witnesses reported seeing Israeli vehicles move into Gaza near the strip's northeast corner. Israel said the ground-based assault would include tanks, infantry and artillery. Until Saturday, Israel had exclusively relied on air and sea power to conduct its offensive against Hamas, which began a week ago.

The ground invasion came under cover of darkness around 8 p.m., with electricity having been cut for much of the territory. Soldiers with night-vision goggles advanced on foot, while others traveled in tanks and armored personnel carriers. Hamas officials vowed to fight back against the onslaught.

Earlier in the day, Hamas and its allies in Gaza fired 30 rockets into Israel, hitting three homes. There were no major injuries. During the past eight days, four Israelis have been killed, three of them civilians.

The military said it planned to take control of some areas used by Hamas to launch rockets. It was unclear how long Israel intended to hold those areas, or how deep into Gaza the forces planned to move.

It is not uncommon for Israel to move ground forces into Gaza for relatively quick, targeted strikes. But Israeli officials indicated that this operation will be lengthy. "It will not be easy or short. But we are determined. . . . Now is the time to do what needs to be done," said Israeli Defense Minister Ehud Barak in a news conference late Saturday night.

Barak said the goal of the operation was to "get Hamas to stop its hostile activities against Israel."

Other Israeli military officials in television interviews also suggested that the incursion would not be short-lived. One spokeswoman, Maj. Avital Leibovich, said on CNN that it would be a "lengthy operation" because "we have many, many targets." Another, Brigadier Avi Benayahu, said on Israel's Channel Two, "We are talking about many long days."
Posted by: Fred || 01/04/2009 00:00 || Comments || Link || E-Mail|| [297 views] Top|| File under: Hamas
Southeast Asia
Villager killed in southern Thailand, marking fifth year of jihad
An unidentified gunman killed a man and wounded his wife in a shooting believed linked to the southern unrest, which marks five years on Sunday. Suwat Longsamut was shot in the neck while he was drove his motorcycle, and his wife, riding as his passenger, was shot in her shoulder and was wounded. He died at the scene but she was rushed to hospital, together with their two-year-old nephew who was unscathed.

The insurgency erupted on Jan 4, 2004, when militants raided a southern army base, killing four soldiers and collecting quantities of weapons and ammunition.
Posted by: ryuge || 01/04/2009 06:36 || Comments || Link || E-Mail|| [293 views] Top|| File under:
Sri Lanka
Sri Lanka bombs Tigers in north after fall of HQ
Sri Lankan jets and helicopters bombed Tamil Tiger positions in the north of the island on Saturday, the military said, a day after ground forces seized the rebels' de facto capital Kilinochchi.

The military is now targeting the port town of Mullaitivu and other rebel strongholds in the north, as it seeks to deliver a knockout blow to end the island's 25-year separatist war. There has been no direct comment from the Liberation Tigers of Tamil Eelam (LTTE) on the fall of Kilinochchi.

"Fighter jets raided a Sea Tiger base in Mullaitivu while MI-24 helicopters attacked rebel positions in and around Mullaitivu in support of ground troops," Air Force spokesman Wing Commander Janaka Nanayakkara said.

Troops fought their way into Kilinochchi, deep in the north, on Friday in one of the biggest blows for the rebels in years. However, Tigers' website said they had moved their headquarters further northeast before the town fell.
Posted by: Fred || 01/04/2009 00:00 || Comments || Link || E-Mail|| [454 views] Top|| File under:
Who's in the News
40
[untagged]
14
Hamas
6
Iraqi Insurgency
3
Govt of Pakistan
3
Islamic Courts
2
Global Jihad
2
TTP
2
Taliban
1
PFLP
1
Hezbollah
1
Mahdi Army
Bookmark
E-Mail Me
The Classics
The O Club
Rantburg Store
The Bloids
The Never-ending Story
Thugburg
RSS Links
Gulf War I
The Way We Were
Bio
Merry-Go-Blog
Hair Through the Ages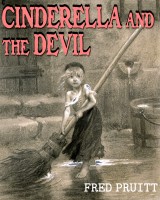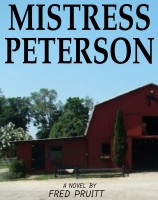 On Sale now!


A multi-volume chronology and reference guide set detailing three years of the Mexican Drug War between 2010 and 2012.

Rantburg.com and borderlandbeat.com correspondent and author Chris Covert presents his first non-fiction work detailing the drug and gang related violence in Mexico.

Chris gives us Mexican press dispatches of drug and gang war violence over three years, presented in a multi volume set intended to chronicle the death, violence and mayhem which has dominated Mexico for six years.
Click here for more information


Meet the Mods
In no particular order...


Steve White
Seafarious
Pappy
lotp
Scooter McGruder
john frum
tu3031
badanov
sherry
ryuge
GolfBravoUSMC
Bright Pebbles
trailing wife
Gloria
Fred
Besoeker
Glenmore
Frank G
3dc
Skidmark
Alaska Paul



Better than the average link...



Rantburg was assembled from recycled algorithms in the United States of America. No trees were destroyed in the production of this weblog. We did hurt some, though. Sorry.
18.206.13.39