Afghanistan
Roadside bomb kills four civilians in eastern Afghanistan
[Iran Press TV] Four civilian motorists have been killed by a

roadside kaboom

in Afghanistan's eastern province of Nangarhar


The unfortunate Afghan province located adjacent to Mohmand, Kurram, and Khyber Agencies. The capital is Jalalabad. The province was the fief of Younus Khalis after the Soviets departed and one of his sons is the current provincial Taliban commander. Nangarhar is Haqqani country..


, Press TV reports.

The civilians' car ran over a buried

bomb

at around 7:30 a.m. local time (0330 GMT) on Saturday in the Khogyani district of the province, which is located 120 kilometers (74 miles) east of the Afghan capital Kabul.

The four victims, including a teenager, were all part of the same family.

No group has yet

grabbed credit

for placing the bomb.

Roadside bombs and improvised

bomb

s (IEDs) are by far the most lethal weapon Talibs use against Afghan forces, foreign troops, and civilians.

Homemade explosives accounted for half of the roughly 1,500 civilian deaths in the first six months of 2011, according to the United Nations


...Parkinson's Law on an international scale...


Insecurity continues to rise across Afghanistan despite the presence of 130,000 US-led forces in the war-torn country.

The United Nations announced on February 4 that 2011 was the deadliest year on record for Afghan civilians. The

corpse count

rose eight percent compared to the year before and was roughly double the figure for 2007.

Overall, 3,021 civilians died in violence related to the war and 4,507 were

maimed

in 2011. Of the deaths, the UN attributed 77 percent to

bully boy

attacks and 14 percent to US-led foreign troops and Afghan forces. Nine percent of the cases were classified as unknown.

Posted by: Fred || 03/04/2012 00:00 || Comments || Link || E-Mail|| [303 views] Top|| File under: Taliban
Africa Horn
9 killed in battle between Puntland forces and al-Shabab militants
[Iran Press TV] Heavy fighting


... as opposed to the more usual light or sporadic fighting...


between local government troops and

gunnies

has left at least nine people dead in the autonomous region of Puntland in northeastern Somalia.

Al-Shabaab



... Somalia's version of the Taliban, functioning as an arm of al-Qaeda...




gunnies

attacked a checkpoint manned by soldiers of Puntland's government on Friday night, and fighting continued until the crack of dawn on Saturday.

"We first attacked their checkpoint near Bosasso


...Puntland's major (maybe only) port, population about 250,000, most of them shady characters who hang around waterfront dives and carry knives and brass knuckles...


last night. Then this morning they attacked us at Baliqadar, 40 kilometers (24 miles) to the east of Bosasso. We also burnt three of their armed vehicles using landmines," al-Shabaab military

front man

Sheikh Abdiasis Abu Musab said.

He also claimed that al-Shabaab

gunnies

had killed 32 Puntland soldiers, and three of their own fighters had

bit the dust

in the battle.

However,


some people cause happiness wherever they go; others whenever they go...


local officials reported a lower

corpse count

.

"We received nine dead people and six others were

maimed

. These include five dead bodies of al-Shabaab and three other injured ones, who are being kept in the hospital by police," Abdiqadir Mohamud, a doctor at Bosasso Hospital, said.

In January 2011, Puntland's authorities issued a statement announcing that they had broken with the Transitional Federal Government (TFG) based in Mogadishu.

In the statement, the Puntland government said that the TFG "does not represent Puntland in international forums" and that the United Nations


...where theory meets practice and practice loses...


Political Office for Somalia should "reconsider its position and support for the TFG at the expense of other Somali stakeholders."
Posted by: Fred || 03/04/2012 00:00 || Comments || Link || E-Mail|| [301 views] Top|| File under: al-Shabaab
Africa North
24 injured in suicide car bomb attack in Algeria
[Dawn] A suicide

car boom

er drove into a gendarme headquarters Saturday in southern Algeria, injuring 24 people and killing himself, the Internet site of the Arab-language daily En Nahar said.

Ten gendarmes (armed para-military soldiers) and 14 civilians were taken to hospital after the attack in Tamanrasset, 1,970 kilometres (1,220 miles) south of Algiers, the first of its kind in that part of the country.

Some of the injured were said to be

at death's door

, while the

jacket wallah

was blown apart in the blast, which also caused major damage to the building.

The APS news agency confirmed the attack without giving the number of casualties and said a major security presence was now being deployed in the zone.

In recent months the regions of eastern Algeria have been most affected by attacks generally carried out by Islamists targeting the security forces.
Posted by: Fred || 03/04/2012 00:00 || Comments || Link || E-Mail|| [311 views] Top|| File under: al-Qaeda in North Africa
Arabia
Trojan ox leaves more than 40 dead
At least 30 army soldiers and 14 militants were killed today in Yemen's Abyan province, according to government officials.

The military said that fighters of the Ansar al-Sharia group, which is linked to al-Qaida, had launched a series of co-ordinated suicide attacks on army outposts in the area before attacking in force. Equipment had been seized and "dozens" of soldiers kidnapped, local officers reported.

The attack came a day after suicide bombers hit a Republican Guard camp in Bayda, 75 miles south of the capital Sanaa.

Militants gained entry to the camp by bringing an ox they said was a gift for the camp's commander and then detonated their explosives once inside.


Next time it will be a large, wooden badger...

A government spokesman said the attack was designed to "create confusion for the new president."
Posted by: tipper || 03/04/2012 14:18 || Comments || Link || E-Mail|| [373 views] Top|| File under:
Explosions at security headquarters in southeast Yemen, soldier killed
[Yemen Post]
Two

kaboom

s rocked on Saturday morning the Central Security Forces Headquarters in the southeastern Yemeni province of Hadramout, where at least 26

elite republican guard

s personnel were killed in al-Qaeda-claimed attack less than two weeks ago.

Two grenades were hurled by unidentified attackers to the Central Security Headquarters in Al-Mukala, the

placid provincial capital

of Hadramout, according to security sources.

The first grenade was thrown into the front gate, leaving one guard killed and two others injured. But the second grenade has only destroyed the fence without any life's losses, security source told Yemen Post on condition of anonymity because he is not authorized to speak to the media.

The

kaboom

s has triggered a wave of arrests by security apparatus and a heavy security presence across Yemen.

The attack coincided with two booby-trapped vehicles targeting

elite republican guard

s barracks southeastern province of al-Baytha, some 170km southeastern the Yemeni capital of Sana'a, leaving a soldier as well as two suicidal bombers killed.

The attack in al-Baytha was claimed by al-Qaeda, according to

Rooters

, which cited a text message sent to it by an allegedly al-Qaeda source.

Such attacks came only a few days after Yemen revealed intelligence reports that al-Qaeda plot to use 8 booby-trapped cars to target security and army brigades in Sana'a, Yemen's capital, and the southern port city of Aden.

Al-Qaeda has took a great advantage of the political vacuum in Yemen as it has stepped up its attacks on military personnel and strengthened its foothold in the southern provinces of the country.

Worried about the expansion of al-Qaeda, USA and

Soddy Arabia

have pressed the former Yemeni President President-for-Life Ali Abdullah Saleh


... Saleh initially took power as a strongman of North Yemen in 1977, when disco was in flower, but he didn't invite Donna Summer to the inauguration and Blondie couldn't make it...


into signing a deal that saw him transfer power in exchange for immunity from prosecution.

Posted by: Fred || 03/04/2012 00:00 || Comments || Link || E-Mail|| [316 views] Top|| File under: al-Qaeda in Arabia
Interior Ministry expels armed men surrounding state newspaper
[Yemen Post] Forces of the Interior Ministry expelled on Saturday

gunnies

surrounding the major state newspaper, Al-Thawra, for more than a month.

The

gunnies

who are loyal to the ousted President President-for-Life Ali Abdullah Saleh


... Saleh initially took power as a strongman of North Yemen in 1977, when disco was in flower, but he didn't invite Donna Summer to the inauguration and Blondie couldn't make it...


had banned some journalists from entering the newspaper after an image of Saleh was removed from the newspaper's front page.

The Yemeni Journalist Syndicate called on Saturday all journalists to return to their newspaper after the expelling of the

gunnies

.

Media sources said that new President Abdu Rabo Mansour Hadi ordered the Interior Ministry to force out the thugs, pointing out that they tried to resist the soldiers, but they were forced to depart.

The Information Ministry had accused political and security authorities of standing behind those thugs, affirming that they misused the newspaper and published articles that contradicted the government's policies.

Journalists and employees of Al-Thawra had appealed to Hadi and Interior Minister to drive back the thugs, citing that they prevented some pro-revolution journalists from entering to the newspaper.

The Federation of Arab Journalist had condemned the "brutal attack" against the state-run Al-Thawra and its staff, considered this event as serious. It asked the Yemeni concerned authorities to immediately end the siege and arrest the

gang

s.

For its part, the International Federation of Journalists called the Yemeni government to act decisively to stop the diehard supporters of Saleh from perpetuating control over public media.

"This is a serious incident which also represents a test of the interim leadership's commitment to genuine change, including respect for press freedom," said IFJ President, Jim Boumelha.


Posted by: Fred || 03/04/2012 00:00 || Comments || Link || E-Mail|| [307 views] Top|| File under: Arab Spring
Soldier killed as new suicide bombing hits Yemen
[Dawn] Two

jacket wallah

s killed a Yemeni soldier as they blew up a vehicle at an elite Republican Guard camp on Saturday, a week after a similar attack claimed by Al Qaeda that left 26 dead, military sources said.

"The two suicide bombers who carried out the attack were killed as well as a Republican Guard," a military official told AFP.

"Five other soldiers were also

maimed

" in the blast at the base in Bayda, 170 kilometres southwest of Sanaa and bordering Abyan province, an Al Qaeda stronghold, the source added.

Witnesses said that the

kaboom

devastated the three-storey building.

The blast was followed by a

shootout

between

gunnies

and troops, military officials said.

The targeted Republican Guard troops are led by Ahmed Saleh, son of veteran strongman President-for-Life Ali Abdullah Saleh


... Saleh initially took power as a strongman of North Yemen in 1977, when disco was in flower, but he didn't invite Donna Summer to the inauguration and Blondie couldn't make it...


, who formally stepped down as president on Monday.

Al Qaeda in the Arabian Peninsula (AQAP) has

grabbed credit

for a

suicide kaboom

on a presidential palace in Hadramawt province of southeast Yemen that killed 26

Elite Republican Guards

on February 25.

That attack came as President Abdrabuh Mansur Hadi took the oath of office as Saleh's successor.

AQAP said the bombing of the palace in the Hadramawt

bustling provincial capital

of Mukala was "a clear message to the US ambassador," Gerald M. Feierstein, after alleged remarks he made "about restructuring the Yemeni army."

This is a message to say that the US project in Yemen will not succeed and that our operations will target this project and its tools wherever they may be," AQAP said.

In an address to the nation straight after being sworn in, Hadi vowed to press the fight against Al Qaeda and to restore security across his impoverished nation.

The Islamists took advantage of a decline in government control during 10 months of deadly anti-Saleh protests that led to his signing of a power transfer deal in November to seize large swathes of Yemen's south and east.

"It is a patriotic and religious duty to continue the battle against Al Qaeda," the new president said. "If we don't restore security, the only outcome will be chaos."

Saleh had declared himself a US ally in its "war on terror" but some of his opponents accused him of exaggerating the Al Qaeda threat in a bid to win Western support to cling on to power.

Critics charge he may even have deliberately surrendered cities such as the Abyan

bustling provincial capital

Zinjibar, which has been under the control of Al Qaeda linked

forces of Evil

since last May.

Posted by: Fred || 03/04/2012 00:00 || Comments || Link || E-Mail|| [325 views] Top|| File under: al-Qaeda in Arabia
India-Pakistan
Grenade blasts injure four in Karachi's Lyari
[Dawn]
Two separate hand grenade attacks on Saturday injured four including two suspected attackers in Bloody Karachi's


...formerly the capital of Pakistain, now merely its most important port and financial center. It may be the largest city in the world, with a population of 18 million, most of whom hate each other and many of whom are armed and dangerous...


Lyari


...one of the eighteen constituent towns of the city of Karachi. It is the smallest town by area in the city but also the most densely populated. Lyari has few schools, substandard hospitals, a poor water system, limited infrastructure, and broken roads. It is a stronghold of ruling Pakistan Peoples Party. Ubiquitous gang activity and a thriving narcotics industry make Lyari one of the most disturbed places in Karachi, which is really saying a lot....


neighbourhood, DawnNews reported.

Grenade blasts spread chaos in the troubled neighbourhood of Lyari.

Two suspected attackers got injured in the first blast when the cracker went kaboom! in their hands near Kamila Stop. However,


facts are stubborn; statistics are more pliable...


both the injured attackers successfully

decamped

away from the scene.

The second grenade was went kaboom! near Lee Market in which two people got minute injuries who were taken to the Civil Hospital immediately after the incident.
Posted by: Fred || 03/04/2012 00:00 || Comments || Link || E-Mail|| [322 views] Top|| File under:
Sherpao escapes suicide attack in Charsadda
[Dawn] A

copper

was killed and a local

politician

was among eight

maimed

on Saturday in a

suicide kaboom

in Charsadda, officials said.

The

jacket wallah

struck as the former chief minister of the province, Aftab Khan Sherpao

...Pak dynastic politician, head of his own branch of the Pakistan Peoples Party. Sharpao began the usual military career, rising to the rank of major, but when his elder brother was bumped off in 1975 he took up the political mantle. Aftab's family (known as the Khans of Sherpao) is a prominent and influential family in Khyber-Pakhtunkhwa. The family belongs to the Mohammadzai tribe which has for long been a dominant tribe amongst the Pukhtuns...
, returned with his son and another

politician

from a rally on the outskirts of Shabqadar town 35 kilometres northeast of

Beautiful Downtown Peshawar

.

"A policeman was killed and eight others were

maimed

including the provincial assembly member Muhammad Ali Khan in the suicide attack," Khyber-Pakhtunkhwa


... formerly NWFP, still Terrorism Central...


Information Minister Mian Iftikhar Hussain said.

"The

politician

is out of danger and being shifted to the provincial headquarters in Peshawar," Hussain said.

Police said the bomber struck when the security convoy escorting the

politicians

left the rally venue.

"The suicide bomber walked in the security convoy and hit the vehicles,"local police chief Nisar Khan Marwat said.

A local leader of the Pak Taliban militia, Tehrik-e-Taliban Pakistain (TTP),

grabbed credit

for the attack.

"We made this attack because Aftab Sherpao has cooperated with the government for an operation against us in the tribal areas," Omer Khalid, a local Taliban leader, told AFP by telephone from Qazi's guesthouse an undisclosed location..

Sherpao heads his own faction of a small political party.

The Taliban has carried out a number of attacks against him over the years.

In April 2007, a suicide bomber attacked a rally of Sherpao's political party, killing 28 people.

In December 2007, a suicide bomber again targeted Sherpao amid hundreds of worshippers at a mosque inside his home in the same region, killing at least 50 people.

Posted by: Fred || 03/04/2012 00:00 || Comments || Link || E-Mail|| [596 views] Top|| File under: al-Qaeda in Pakistan
Twenty-three Hindus kidnapped from Balochistan: official
[Dawn] The incidents of kidnapping for ransom and other heinous crimes in Balochistan



...the Pak province bordering Kandahar and Uruzgun provinces in Afghanistan and Sistan Baluchistan in Iran. Its native Baloch propulation is being displaced by Pashtuns and Punjabis and they aren't happy about it...


have been increased as the government official revealed that 23 members of the Hindu community were kidnapped from the province over a period of several months.

The rise in kidnapping had forced the Hindu community to migrate from Balochistan to other parts of the country.

Talking to DawnNews here on Saturday, Provincial Home Secretary Naseebullah Bazai said that 70 people were kidnapped from the Quetta Division alone during the last three months.

According to Bazai, 53 of the kidnapped had been recovered so far, while the others were yet to be traced.

He said an anti-kidnapping force had been formed to curb the incidents in the province.

On the political front, the Home Secretary revealed that cases against 83 politicians had been taken back after the introduction of the Balochistan package

"We are taking back these cases on the direction of the federal government," he said.
Posted by: Fred || 03/04/2012 00:00 || Comments || Link || E-Mail|| [333 views] Top|| File under: Govt of Pakistan
Jets kill 17 militants in Orakzai
[Dawn] Seventeen

hard boyz

were killed and 13 injured on Friday after jetfighters pounded their hideouts in several parts of Upper Orakzai tehsil.

According to local political administration and security forces, jetfighters targeted

turban

positions in Akhun Kot, Bilrass and Chappar areas of Manozai at around 12:00 noon.

They claimed that 17

turban

s, including two key commanders, were killed and 13

maimed

, while five of their hideouts were destroyed in the bombings.

However,


a woman is only as old as she admits...


local

front man

for Tehrik-e-Taliban Hafeez Saeed denied killings and said not a single fighter of his group was killed in the attacks. He told

news hound

s from Qazi's guesthouse an undisclosed location on telephone that jetfighters bombed houses already vacated by Taliban.

Also in the day, local political administration

incarcerated

four elders of Bulandkhel tribe in Ismailzai and sent them to jail under the Collective Territorial Responsibility Act.

Ali Annan Qamar, an official of the administration, said the

incarcerated

men were Malak Rafiullah, Malak Muhabat Ali Khan, Malka Inayatullah Jan and Malak Roshan Khan. --
Posted by: Fred || 03/04/2012 00:00 || Comments || Link || E-Mail|| [301 views] Top|| File under: TTP
Syria-Lebanon-Iran
China urges Syria government, rebels to start dialogue
[Dawn] China urged the Syrian government and rebels trying to oust
Hereditary President-for-Life Bashir Pencilneck al-Assad


Trampler of Homs...


to end all acts of violence, especially against civilians.

It also urged the government and rebels to "launch an inclusive political dialogue with no preconditions" under the mediation of the newly appointed UN-Arab League


...an organization of Arabic-speaking states with 22 member countries and four observers. The League tries to achieve Arab consensus on issues, which usually leaves them doing nothing but a bit of grimacing and mustache cursing...


envoy on the Syria crisis, former UN Secretary-General Kofi Annan.

"The Syrian government and all parties concerned should immediately, fully and unconditionally cease all acts of violence, particularly violence against innocent civilians," said a Foreign Ministry statement carried by Xinhua news agency early on Sunday Beijing time and monitored in London.

"It is deeply worrying that the situation in Syria remains grave," a Chinese Foreign Ministry official said.

But since violent

festivities

were continuing, political dialogue could not yet start and prospects for a peaceful settlement to the crisis were still dim, the official said.

The United Nations


...an idea whose time has gone...


says security forces have killed more than 7,500 civilians during an 11-month government crackdown on pro-democracy protesters.

The statement said China supported the United Nations' leading role in coordinating humanitarian relief efforts and was ready to provide humanitarian assistance to the Syrian people.

But it added: "We oppose anyone interfering in Syria's internal affairs under the pretext of 'humanitarian' issues."

The international community should respect the independence,

illusory sovereignty

, unity and territorial integrity of Syria and the right of the Syrian people to independently choose their political system, the statement said.

It said China did not approve of armed interference or pushing for "regime change" in Syria, and the use or threat of sanctions did not help resolve the issue.

China and Russia joined other UN Security Council members on Thursday in expressing "deep disappointment" at Syria's failure to allow the UN humanitarian aid chief Valerie Amos to visit the country and urged that she be allowed in immediately.

Posted by: Fred || 03/04/2012 00:00 || Comments || Link || E-Mail|| [315 views] Top|| File under: Govt of Syria
Who's in the News
21
[untagged]
5
Govt of Pakistan
3
Arab Spring
2
Govt of Iran
2
al-Qaeda in Arabia
1
Taliban
1
al-Qaeda in Pakistan
1
al-Qaeda in North Africa
1
TTP
1
Govt of Syria
1
Govt of Sudan
1
al-Shabaab
Bookmark
E-Mail Me
The Classics
The O Club
Rantburg Store
The Bloids
The Never-ending Story
Thugburg
RSS Links
Gulf War I
The Way We Were
Bio
Merry-Go-Blog
Hair Through the Ages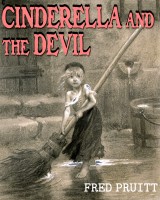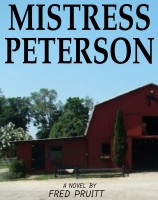 On Sale now!


A multi-volume chronology and reference guide set detailing three years of the Mexican Drug War between 2010 and 2012.

Rantburg.com and borderlandbeat.com correspondent and author Chris Covert presents his first non-fiction work detailing the drug and gang related violence in Mexico.

Chris gives us Mexican press dispatches of drug and gang war violence over three years, presented in a multi volume set intended to chronicle the death, violence and mayhem which has dominated Mexico for six years.
Click here for more information


Meet the Mods
In no particular order...


Steve White
Seafarious
Pappy
lotp
Scooter McGruder
john frum
tu3031
badanov
sherry
ryuge
GolfBravoUSMC
Bright Pebbles
trailing wife
Gloria
Fred
Besoeker
Glenmore
Frank G
3dc
Skidmark
Alaska Paul



Better than the average link...



Rantburg was assembled from recycled algorithms in the United States of America. No trees were destroyed in the production of this weblog. We did hurt some, though. Sorry.
54.226.36.60