Afghans won't accept US justice for Qur'an blunder
KABUL: Afghans will never accept US justice for five American soldiers involved in burning copies of the Qur'an, and could rise up in a "storm of fury" if there is no public trial, a senior cleric said on Saturday.


Screw it. Bring out our people. Let Karzai have his Najibullah moment.

"The military leaders who ordered the burning and the offenders should both be tried and punished ... This evil crime has been done inside Afghanistan so the punishment must be according to the country's law," Qazi Nazir Ahmad Hanafi, head of an Afghan group comprising clerics and parliamentarians investigating the incident, said.

"Court martial or any punishment within the circle of US military law will never be accepted ... If our demands are disregarded then a storm of fury will rise and wash away the Americans." Protests and condemnation erupted last month after Afghan workers found charred copies of the Qur'an at the Bagram base near Kabul. There are three on-going inquiries into the event.

A joint investigation, conducted by US military officials and members of Afghan President Hamid Karzai's government, has concluded that five US soldiers were involved.

Afghan parliamentarian Mullah Tarakhil, who is also part of the group investigating the incident, said that delaying the trial and sentencing could create further instability. He said 400 copies of the Qur'an were burned.

"We want an immediate punishment of the offenders so we can heal the wounds of the people hurt by the ignorant Americans," he said.
Posted by: Steve White || 03/05/2012 00:00 || Comments || Link || E-Mail|| [352 views] Top|| File under:
Africa Horn
Kenyan airstrikes leave 22 dead in south Somalia
[Iran Press TV] Kenyan fighter jets have bombed an area southwest of the Somali capital of Mogadishu, killing at least twenty-two people, Press TV reports.

Kenyan fighter jets struck the outskirts of the Irdia village near the town of Garbaharey, the capital of Gedo region and situated 528 kilometers (328 miles) southwest of the Somali capital Mogadishu.

Mohamed Hussein, a

front man

for the Ahlu Sunna Waljama'a group, confirmed the Arclight airstrikes, and claimed that they targeted and destroyed an al-Shabaab



... Harakat ash-Shabaab al-Mujahidin aka the Mujahideen Youth Movement. It was originally the youth movement of the Islamic Courts, now pretty much all of what's left of it. They are aligned with al-Qaeda but operate more like the Afghan or Pakistani Taliban...


training base.

Kenya has beefed up security along its border with Somalia since it dispatched soldiers into the conflict-plagued country last October to pursue al-Shabaab

Death Eater

s, which it accuses of being behind the kidnapping of several foreigners on its territory. Al-Shabaab has denied involvement.

Somali President Sheik Sharif Sheik Ahmed has said his transitional government is opposed to Kenya's military incursion into the Somali territory.
Posted by: Fred || 03/05/2012 00:00 || Comments || Link || E-Mail|| [287 views] Top|| File under: al-Shabaab
Police beat Sudan student protesters: AFP
[Daily Nation (Kenya)] Sudanese police on Sunday beat university students who gathered outside the presidential palace objecting to the loss of their campuses when South Sudan separated.

About 150 students held a silent march and got within metres of the palace gates where police forcibly dispersed them, an AFP

news hound

witnessed.

Officers

jugged

some of the students, but it was unclear how many.

The students had attended universities with campuses in both northern and southern Sudan.

But all the campuses moved south, along with their southern students, when South Sudan gained independence last July following an overwhelming vote after 22 years of civil war.

The Khartoum government formed a new campus, Bahri University, for northerners who had attended the southern schools.

The students, however, have objected, particularly because those who will graduate soon say they want their diplomas under the name of the southern universities where they got most of their education.

"We don't want Bahri University," said a banner carried by the protesters.

Posted by: Fred || 03/05/2012 00:00 || Comments || Link || E-Mail|| [278 views] Top|| File under: Govt of Sudan
Africa North
Malian soldiers battle Tuareg rebels in northeast
[Daily Nation (Kenya)] Tuareg rebels on Sunday were involved in heavy

festivities

with Malian soldiers in the country's northeast near the border with Algeria, locals and officials said.

"Fighting flared on Sunday morning between the Mali army and Tuareg rebels near Tessalit. Heavy weapons are involved," a local official from nearby Kidal told AFP.

Malian soldiers, to whom US forces recently dropped supplies from the air, were involved in the fighting, a military official from a neighbouring country said.

"Fighting is intense and it's quite likely one of the two sides will gain the upper hand today," the source added.

A

front man

for Mali's army told AFP that "in Tessalit we have been involved in fighting for several weeks against Tuareg rebels,

narco

s and Al-Qaeda in the Islamic Maghreb (AQIM)".

Tuareg rebels have launched several attacks on towns in the region since mid-January, forcing tens of thousands of people to flee their homes.

A nomadic community of some 1.5 million people, Tuareg of various tribes are scattered between Algeria, Burkina Faso


...The country in west Africa that they put where Upper Volta used to be. Its capital is Oogadooga, or something like that. Its president is currently Blaise Compaoré, who took office in 1987 and may be in the process of being chased out now...


, Libya, Mali and Niger.

Mali and Niger experienced uprisings as the Tuareg fought for recognition of their identity and an independent state in the 1960s, 1990s and early 2000 with a resurgence between 2006 and 2009.

The return of rebels from Libya, following the fall of Muammar Qadaffy


...Proof that a madman with money will be politely received for at least 42 years until his people get tired of him and kill him...


, has added to northern Mali's woes as the region battles AQIM, which has carried out many attacks on troops, the kidnapping of several Westerners and various trafficking operations, including drugs.

Posted by: Fred || 03/05/2012 00:00 || Comments || Link || E-Mail|| [272 views] Top|| File under:
Mass grave unearthed in Libyan town
BIN JAWWAD, Libya: Libyan government officials said Sunday they have unearthed a mass grave with 157 bodies of rebel fighters and civilians in an eastern town that was a major battleground during the country's 2011 civil war. It is the largest grave yet to be discovered from the conflict that began as a popular uprising and ended with the capture and killing of Libyan leader Muammar Qaddafi last October.

The head of the new government-run missing persons office, Omar Al-Obeidi, told The Associated Press that 80 of the bodies discovered in Bin Jawwad have been identified. He said they are all from eastern Libya. The youngest was a 17-year-old male.

"This is the biggest (mass grave) so far," he said. "These are civilians who were protesting in their cities and killed by Qaddafi's men," he said referring to armed fighters and residents of eastern cities.

Al-Obeidi said most appear to have died from gunshot wounds and rocket strikes starting in March. Some were executed, while others were severely disfigured from rocket attacks, he said.

The excavation of the bodies began Friday and finished Sunday.

He said a "Martyrs' Parade" has been planned for those found in the mass grave. The procession, scheduled for Monday, will start in Bin Jawwad, pass through the city of Ajdabiya and conclude in the former rebel capital of Benghazi.

The small town of Bin Jawwad, 375 miles (600 kilometers) east of the capital Tripoli, is on Libya's main coastal highway and was the scene of intense fighting throughout the civil war, trading hands several times.

Osama Swail, a spokesman at the Ministry of Martyrs, Wounded and Missing Persons, said the bodies that were identified would be returned to the families for funerals. He said two of his brothers were among the dead. A forensic team is looking at DNA samples and photos of the remaining bodies to see if they match with DNA samples the ministry has for missing persons in Libya.

The ministry said the mass grave was first discovered in December. Libya estimates that around 7,000 people remain missing as a result of the civil war.
Posted by: Steve White || 03/05/2012 00:00 || Comments || Link || E-Mail|| [300 views] Top|| File under:
Arabia
Yemeni military plane explodes in Sana'a
[Iran Press TV] A Yemeni military cargo aircraft has went kaboom! in an airbase near the international airport in the capital Sana'a.

A Yemeni airport technician said the aircraft blew up under "mysterious circumstances while it was on the tarmac" at the airbase on Sunday.

No casualties have been reported from the incident.

The "mysterious"

kaboom

in Sana'a occurred on the day that Yemeni protesters held demonstrations in the capital and the southern cities of Taizz and Ibb to demand the dismissal of military officials loyal to deposed dictator President-for-Life Ali Abdullah Saleh


... Saleh initially took power as a strongman of North Yemen in 1977, when disco was in flower, but he didn't invite Donna Summer to the inauguration and Blondie couldn't make it...


Members of the Yemeni military also joined the Sunday demonstrations.
Posted by: Fred || 03/05/2012 00:00 || Comments || Link || E-Mail|| [291 views] Top|| File under: Arab Spring
Yemenis hold demo, demand dismissal of Saleh loyalists
[Iran Press TV] Yemenis have staged massive protest rallies across the country, demanding the expulsion of the deposed dictator President-for-Life Ali Abdullah Saleh


... Saleh initially took power as a strongman of North Yemen in 1977, when disco was in flower, but he didn't invite Donna Summer to the inauguration and Blondie couldn't make it...


's loyalists from the Army, Press TV reports.

The huge demonstrations were held in the capital Sana'a and southern cities of Taizz and Ibb on Sunday.

Members of the military joined the protest rallies, calling on the new President Abd Rabbuh Mansour Hadi to purge the military of the associates of Saleh's regime.

The protesters also condemned the government's decision to cut salaries of the military personnel.

Posted by: Fred || 03/05/2012 00:00 || Comments || Link || E-Mail|| [304 views] Top|| File under: Arab Spring
41 army personnel killed in clashes with al-Qaeda in south Yemen
[Yemen Post] Clashes renewed on Sunday between the army troops and al-Qaeda elements in the restive southern Yemeni province of Abyan.

Al-Qaeda

faceless myrmidons

have launched fierce attacks on military posts in Lawdar and AL-Kawd districts of Abyan, killing 41 soldiers and wounding many others, security source told Yemen Post on condition anonymity because he is not authorized to reveal information to the press.

Yemen Post could not find reliable information if there were any causality on the terrorist's side.

The islamists took control of Zinjibar, the

quiet provincial capital

of Abyan in May. Three months later, though, the army assisted by armed

rustics

managed to force them out.

Although the army regained control of most of Abyan, intermittent

festivities

became a daily routine in the province, according to local residents.

On Saturday, Al-Qaeda in the Arabian Peninsula (AQAP) has

grabbed credit

for the

suicide kaboom

, which targeted

elite republican guard

s brigade in the southeastern Yemeni province of AL-Baytha and left 2 soldiers killed.

Last month, hours after new Yemeni President Abdu Rabu Mansour Hadi was sworn in, AQAP has carried out an attack targeting the gate of the Presidential Palace in Hadramout, killing at least 28 soldiers and injuring dozens others.

Worried about al-Qaeda taking advantage of the unrest in Yemen and find a free room to operate,

Soddy Arabia

and USA have pressed Yemen's former President President-for-Life Ali Abdullah Saleh


... Saleh initially took power as a strongman of North Yemen in 1977, when disco was in flower, but he didn't invite Donna Summer to the inauguration and Blondie couldn't make it...


to sign the GCC-crafted power transfer deal that saw him out of power in exchange for immunity from prosecution.

Yemen-based al-Qaeda wing represents a serious test for Hadi and the caretaker government.


Posted by: Fred || 03/05/2012 00:00 || Comments || Link || E-Mail|| [640 views] Top|| File under: al-Qaeda in Arabia
Senior security official assassinated in southeastern Yemen
[Yemen Post] Amid increasing attacks on military and security officials and institutions,

person or persons unknown

in the southeastern Yemeni province of Hadramout assassinated a security chief on Saturday evening.

A local security source in Hadramout told Yemen Post on condition of anonymity that "a group of

gunnies

have

rubbed out

Maj. Shaef al-Nahmi,the acting security chief of Shibam at 9pm on Saturday".

"As he got out of his car in front of the Security headquarter in Al-Mukala, the capital city of Hadramout, the assailants, who apparently were loitering in the place expecting his arrival, have shot al-Nahmi dead, and

bravely ran away

on
cycle of violences," said the source.

The security forces locked down the whole area in a futile bid to catch the terrorists, added the source.

As usual, the army blamed AQAP for the atrocity, saying it's the only network that target army officials in the country.

The assault comes within a string of al-Qaeda

liquidation

s and attacks on army and security officials and institutions.

Al-Qaeda has assassinated many security, intelligence, and army officials in the past several months.

Earlier the day, two bombs were tossed at the main gates of the Central Security Forces headquarters Hadramout's capital city of in al-Mukala . And on February 25, al-Qaeda has launched an a suicidal attack at the front gate of the presidential Palace, killing at least 26 soldiers killed and injuring dozens others.

Posted by: Fred || 03/05/2012 00:00 || Comments || Link || E-Mail|| [293 views] Top|| File under: al-Qaeda in Arabia
Caribbean-Latin America
Mayhem in Monterrey: 10 die
For a map, click here. For a map of Nuevo Leon, click here. For a map of Monterrey city, click here

A total of ten individuals were murdered in ongoing drug and gang related violence in Monterrey, Nuevo Leon, according to Mexican news accounts.

Three unidentified men were shot to death at a residence in Monterrey Saturday afternoon. The shooting took place at 1445 hrs near the intersection of calles Luis Mora and Juan Guzman in Monterrey in the Sarabia colony. A fourth victim, an unidentified female was also found wounded by gunfire at the residence. Several 9mm spent shell casings were found at the scene. Reports say the residence was used for the selling of drugs.


An unidentified man in his 20s was found shot to death in Monterrey Saturday night. The victim was found dead in the street at around 2230 hrs hear the corner of Privada Palmas and Calles Rosa in the Moderna colony.


An unidentified man in his late 30s was found shot to death in Monterrey Sunday. The victim was found in Independencia colony near the intersection of calles Oscar Guerrero and Guanajuato.


Three unidentified men in their 20s were shot to death Saturday night in San Nicolas de la Garza. The victims were in an apartment drinking near the intersection of calles Jesus Lopez Lira and Ejercito Constitucionalista in Constituyentes de Queretaro colony when two armed suspects burst into their residence and shot them. About a dozen AK-47 assault rifle spent shell casings were found at the scene.


An unidentified man in his 40s was found shot to death in Juarez Saturday night. The victim was found around 1930 hrs laying face down on the road leading to Apodaca. The victim has been tortured and shot several times. A blanket colloquially known as a narcopinta was left at the scene but its contents were not disclosed.


An unidentified man in his 50s was shot to death Saturday night in Monterrey around 2100 hrs. The victim was a client at the Centro de tratamiento contra las adicciones Adiccenter AC drug rehabilitation center near the intersection of calles Tapia and Villa Gomez, where two armed suspects removed him from the center and shot him.
Posted by: badanov || 03/05/2012 00:00 || Comments || Link || E-Mail|| [315 views] Top|| File under:
Fifth Column
Occupy AIPAC protesters rally against a war on Iran
[Iran Press TV] Occupy AIPAC demonstrators have held a rally outside the pro-Israel lobby group's annual conference in Washington to voice their opposition to potential war on Iran.

The protesters, part of the nationwide Occupy movement, held placards reading "No War on Iran" and "They Lied about Iraq, They're Lying about Iran" as they rallied outside the Washington Convention Center on the first day of the American Israel Public Affairs Committee (AIPAC) conference on Sunday.

"After 10 years of war, the American people need a foreign policy that focuses on diplomacy, not military intervention," said Medea Benjamin, one of the protesters.

"We are rallying to demand that our current leaders not take us down the same patch as past leaders did in Iraq," Benjamin said.

The protesters also called on US President Barack Obama
Republicans can come along for the ride, but they've got to sit in the back...
to reject Israel's push for war on Iran.

Posted by: Fred || 03/05/2012 00:00 || Comments || Link || E-Mail|| [297 views] Top|| File under: Govt of Iran
India-Pakistan
Three FC men shot dead after 'BLA court' verdict
[Dawn] Bullet-riddled bodies of three missing Frontier Corps personnel were found near Machh town, some 70km east of Quetta, on Saturday, officials said.

The personnel went missing after

Death Eaters

attacked four FC check-posts in Margat coalmines area of Machh last month, killing over a dozen

coppers

and injuring several others.

The

Death Eaters

also ambushed FC personnel when they were coming to Margat after receiving information about the attack on check-posts. The

Death Eaters

later claimed to have kidnapped three members of the paramilitary Frontier Corps. The FC officials had confirmed that three of their men were missing.

A

front man

for the BLA informed media personnel that an 'investigation' against the FC men had found them involved in the torture of Baloch

Death Eaters

and therefore "the BLA court awarded death sentence to them".

After they received information about the presence of three bodies near a hotel in Machh on Saturday evening, the Levies personnel rushed to the place and took the bodies to hospital where the FC officials recognised them.

The three were identified as Lance Naik Mohammad Yousuf, Lance Naik Tosiq and Sepoy Rashid Ali.

"Multiple bullet wounds were visible on the bodies of the FC personnel," Assistant Commissioner Machh Atiqur Rehman said, adding that the bodies were handed over to the FC officials.

Posted by: Fred || 03/05/2012 00:00 || Comments || Link || E-Mail|| [289 views] Top|| File under: Baloch Liberation Army
Detained foreigners, women freed
[Dawn] All of the five detainees including three foreigners, believed to be US nationals, were released by the Attock City police after verification of their travel documents and other particulars on Saturday.

They were released at about 2 am, and had earlier been

jugged

by the police on Friday evening. Police sources informed that three foreigners James Richard, Jonathan Pawl and Daniel Ryan and their two Pak women companions Saba Gul and Sumera Saher were released after the verification of their travel documents and other particulars during their over six hours interrogation.

After the report of the district police and Intelligence agencies that reportedly all foreigners were found US nationals having valid visas and no suspicious belongings, the higher authorities of the government directed the district police for their release as well as that of their impounded car (Sindh-ATG-932), sources said.

However,


Switzerland makes more than cheese...


they were reported to have with them latest cameras and others electronic gadgets. Sources further informed that investigation also revealed that foreigners along with the two Pakistain women had visited the office of Abdul Rehman, an Afghan national and caretaker of Al-Barkat NGO at People's Colony which is being funded by a US donor agency.

But they neither informed the US embassy nor sought prior permission from the concerned quarters of the Pakistain government for their visit.

Therefore, the information about secret presence created suspicion among the law enforcement agencies as many areas of Attock district had been declared restricted for the foreigners due to security reasons.

However,


a lie repeated often enough remains a lie...


the district administration was still to issue any statement to the local media about the incident.

Posted by: Fred || 03/05/2012 00:00 || Comments || Link || E-Mail|| [294 views] Top|| File under: Govt of Pakistan
Four killed, two injured in Tirah clashes
[Dawn] Four persons were killed and two others received injuries in

festivities

between two rival groups in Tirah valley of Khyber Agency
on Saturday.

Sources said that armed activists of Lashkar-e-Islam (LI) attacked a bunker of Tawheedul Islam (TI), its rival group, early in the morning. The exchange of fire resulted in killing of four LI activists and injuries to two TI volunteers.

In Sipah area of Bara, unidentified persons torched the house of Haji Khiyal Akbar, a local tribal elder. The house, which had been vacated some time ago owing to the ongoing military operation, was completely gutted.In the same vicinity,

gunnies

took away the doors and windows of the house of Niaz Mat Shah, younger brother of Haji Khiyal Akbar.

Meanwhile,


...back at the shouting match, a new, even louder, voice was to be heard...


LI commander Said Anwar, who was critically injured in Friday's

suicide kaboom

in Tirah, died of his wounds in a private clinic in Mehraban Kallay.

Sources in the area said that another LI commander Meera Khan Shalobar was also among the dead.

A spokesperson for Taliban in the area told journalists by telephone that only six or seven LI activists were killed in the Friday's suicide attack. Media organizations, mostly foreign, had placed the dead figure at 22.

Officials at Torkham border said on Saturday that an American surveillance aircraft violated Pak air spare early in the morning and flew back to Afghanistan after flying over the border areas for around four minutes.

The aircraft intrusion caused fear and panic among the people residing in the area. In Dera Isamil Khan, a man was killed and three others

were maimed

when a hand grenade went off in a scrap shop in Kot Zafar Firdosi area of tehsil Kulachi on Saturday.

According to Kulachi

cop shoppe

, a hand grenade, lying in the scrap at the shop, went kaboom! with a big bang at around 6:30pm.

As a result, the shopkeeper, Sabir Zaman, was killed on the spot, while three others were

maimed

.

The injured were taken to district headquarters hospital where doctors said that they condition was stable.

Posted by: Fred || 03/05/2012 00:00 || Comments || Link || E-Mail|| [296 views] Top|| File under: Lashkar-e-Islami
Man gets death for killing banned outfit's leader
[Dawn] A local anti-terrorism court on Saturday convicted a man of killing a banned
...the word banned seems to have a different meaning in Pakistain than it does in most other places. Or maybe it simply lacks any meaning at all...
organization's provincial secretary and sentenced him to death with a fine of Rs one million.

Judge Asghar Ali Shah said the prosecution had proved the Aslam Farouqi killing case against Sabih Hussain.

He, however, acquitted two other accused persons identified as Fahad Ali and Syed Abid Ali Zaidi for lack of evidence.

The prime accused, Sabih Hussain, was

placed in durance vile

soon after the killing on August 12, 2007. He was caught red-handed by relatives of Mr Farouqi, a leader of the proscribed Sipah-e-Sahaba Pakistain
...a Sunni Deobandi organization, a formerly registered Pak political party, established in the early 1980s in Jhang by Maulana Haq Nawaz Jhangvi. Its stated goal is to oppose Shia influence in Pakistain. They're not too big on Brelvis, either. Or Christians. Or anybody else who's not them. The organization was banned in 2002 as a terrorist organization, but somehow it keeps ticking along, piling up the corpse counts...
(SSP), after he fired gunshots at him and was trying to escape from the place of occurrence at Mohallah Naqshbandi in Kohati area.

The FIR of the murder registered at Shah Qabool

cop shoppe

charged the accused under Section 7 of the Anti-Terrorism Act and Section 302 of Pakistain Penal Code.

Police suspected that the killing was outcome of a conflict between the two sects.

They later

placed in durance vile

the two other accused claiming that during interrogation, the prime accused named them as their accomplices. Both of them were later freed after the

Beautiful Downtown Peshawar

High Court granted them bail.

The counsel for the complainant argued that the accused was caught on the spot, while the weapon used in the killing was also recovered from him. He said the said weapon was sent for chemical examination that showed that bullets were fired from it.

The trial was conducted inside the Peshawar Central Prison due to sensitivity of the matter.
Posted by: Fred || 03/05/2012 00:00 || Comments || Link || E-Mail|| [314 views] Top|| File under: Sipah-e-Sahaba Pakistan
We have sent a request to Interpol for Musharraf's arrest: Malik
[Dawn] Pak interior minister Rehman Malik


Pak politician, current Interior Minister under the Gilani administration. Malik is a former Federal Investigation Agency (FIA) intelligence officer who rose to head the FIA during Benazir Bhutto's second tenure. He later joined the Pak Peoples Party and was chief security officer to Bhutto. Malik was tossed from his FIA job in 1998 after documenting the breath-taking corruption of the Sharif family. By unhappy coincidence Nawaz Sharif became PM at just that moment and Malik moved to London one step ahead of the button men.


Sunday said he had formally asked Interpol to issue an arrest warrant for former military ruler
Pervez Perv Musharraf


... former dictator of Pakistain, who was less dictatorial and corrupt than any Pak civilian government to date ...


over the murder of ex-premier Benazir Bhutto.


... 11th Prime Minister of Pakistain in two non-consecutive terms from 1988 until 1990 and 1993 until 1996. She was the daughter of Zulfikar Ali Bhutto, founder of the Pakistain People's Party, who was murdered at the instigation of General Ayub Khan. She was murdered in her turn by person or persons unknown while campaigning in late 2007. Suspects include, to note just a few, Baitullah Mehsud, General Pervez Musharraf, the ISI, al-Qaeda in Pakistain, and her husband, Asif Ali Zardari, who shows remarkably little curiosity about who done her in...


"We have sent a request to the Interpol for the arrest of Pervez Musharraf," Malik told

news hound

s in the capital Islamabad.

Bhutto was assassinated on December 27, 2007, while leaving an election rally in Rawalpindi, the headquarters of Pakistain's army.

Musharraf, who has lived in self-imposed exile in London and Dubai since August 2008, has indefinitely delayed plans to return home to contest elections after the government warned he would be

placed in long-term storage

upon arrival.

Pak courts have issued warrants for his arrest over the 2006 death of Akbar Bugti, a Baluch rebel leader in the southwest Pakistain, and the 2007

liquidation

of Bhutto, whose widower is Pak President Asif Ali President Ten Percent Zardari.


... sticky-fingered husband of the late Benazir Bhutto ...


Malik, who was a close aide of Bhutto, has accused Musharraf of refusing to provide her with adequate security and of threatening her by telephone when she was in Washington before returning to Pakistain in October 2007.

Posted by: Fred || 03/05/2012 00:00 || Comments || Link || E-Mail|| [560 views] Top|| File under: Govt of Pakistan
Iraq
Gunmen massacre 21 policemen in Iraq attacks
A gang of gunmen wearing military-style uniforms killed 21 policemen in an early morning shooting rampage in western Iraq.

Security officials said the killings began before dawn when the gunmen kidnapped two police commanders from their homes in Haditha, 140 miles north west of Baghdad.

The gang then drove to the city and gunned down police at two security checkpoints.

Officials said at least 21 policemen and three of the gang members were killed in the shoot-outs.


Were the police actually allowed to shoot back? If so they definitely need more time at the range and more training in situational awareness. The notion that a police officer in Iraq, manning a checkpoint, wouldn't understand that someone could suddenly come at him, guns blazing, boggles.
Posted by: tipper || 03/05/2012 03:44 || Comments || Link || E-Mail|| [696 views] Top|| File under:
Israel prepares safety measures amid Iran war talks: Report
[Iran Press TV] Israel has recently been beefing up its wartime safety measures such as building shelters and boosting emergency services amid fears of a devastating Iranian counterstrike to a potential Tel Aviv attack.

Israel has been transforming the parking lot of Tel Aviv's Habima National Theater into a sophisticated bomb shelter, the

News Agency that Dare Not be Named

reported.

Roi Flyshman,

front man

for Israeli civil defense ministry, said the make-shift shelter, four stories underground and capable of accommodating up to 1,600 people, is "very advanced" and could serve as a blueprint for others.

He added that plenty of parking lots in Israel can become shelters, adding, "We want to copy from Habima to other places."

Last week, senior Israeli

politician

Zeev Bielski said Tel Aviv's defense capabilities do not rise high enough to protect Israel in case of a retaliatory attack by Iran.

Almost one in four Israelis lack access to bomb shelters, whether communal or reinforced rooms in private homes, Bielski said.

The safety measures come as Israel has recently stepped up its threats of a military aggression against the Islamic Theocratic Republic over its nuclear energy program. Israeli officials say the timing is coincidental.
Posted by: Fred || 03/05/2012 00:00 || Comments || Link || E-Mail|| [275 views] Top|| File under: Govt of Iran
Southeast Asia
Bomb kills 1, injures 7 in southern Thailand
One person died and seven others were wounded after a bomb exploded near a busy market in Tak Bai district, in Narathiwat province. The bomb tore through a roadside shelter where a 12-man patrol was resting about 10:30 a.m.

The explosion seriously injured boat driver Sanadi Doloh, who later died in the hospital. The bomb also injured four soldiers including the patrol commander and three civilians, one of whom was Malaysian.

Police investigators said the bomb, which weighed about 5 kg, was placed on the roof of the shelter and detonated by remote control.

In Pattani province, two men were gunned down in Thung Yang Daeng district. The gunmen planted fake bombs on the road leading to the crime scene to help their getaway. After giving the all clear, police found the bodies of two men, later identified as Suan Chansri and Somnuek Somdaeng, in a green pickup truck. Police suspect the incident is related to the ongoing jihad insurgency.
Posted by: ryuge || 03/05/2012 22:40 || Comments || Link || E-Mail|| [276 views] Top|| File under:
Abu Sayyaf suspected behind Jolo bombing
Police have indicated that the Abu Sayyaf was behind Saturday's bombing that killed two civilians and injured 14 others in downtown Jolo, Sulu.

Sulu police director Senior Superintendent Antonio Freyra said police have gathered information linking the Abu Sayyaf to a bombing in front of the Cleopatra Commercial Store in Jolo. An improvised bomb concealed in a plastic bag was left near a generator set in front of the store, he added.

Freyra said based on information gathered, the attack may be in retaliation for the killing of a holdup suspect 10 days ago in Jolo during a police security operation. The suspect's brother, an Abu Sayyaf member, has vowed to avenge his death.

Freyra said the Abu Sayyaf may have also targeted businessmen who have not heeded extortion demands adding, "But we are validating this information to determine the motive of the attacks."
Posted by: ryuge || 03/05/2012 00:00 || Comments || Link || E-Mail|| [308 views] Top|| File under:
Terror suspect nabbed in southern Thailand
A suspected terrorist insurgent was arrested in Yala town early yesterday and, in a separate case, Pattani Court issued a warrant for the arrest of a suspect involved in the February 9 car bomb that killed one person and wounded 12 others outside the Pattani health office.

Following a tip-off about an terrorist insurgent suspect's hideout and that terrorists insurgents were planning to attack officials from March 6-8, about 60 police and soldiers raided a house in Ban Baluka at 5 a.m. The team arrested Ahmad Ussanibakoh, 24.

Ahmad, wanted on warrants for alleged attacks on state authorities and inciting unrest in the three southernmost provinces, was taken for interrogation.

The team also went to collect more evidence and DNA samples at another house, where another terror insurgent suspect, Hamdi Tolubo, arrested on February 22, had stayed.

The Pattani Court issued a warrant for the arrest of 34-year-old suspect Masore Deurama. He is alleged to have parked a car with a bomb in it that blew up outside the local public health office last month.
Posted by: ryuge || 03/05/2012 00:00 || Comments || Link || E-Mail|| [287 views] Top|| File under:
Syria-Lebanon-Iran
33 Syrian Gunmen Held, Arms Seized in Lebanese Border Town
[An Nahar] The Lebanese army on Sunday

set to sit in solemn silence in a dull, dark dock, in a pestilential prison with a life-long lock

a group of Syrian

gunnies

who had entered Lebanese territory via the border town of al-Qaa, seizing a car and a large cache of weapons,

Leb

's state-run National News Agency reported.

"After the crackdown on the Syrian town of Qusayr intensified, the Lebanese army managed to arrest 33

gunnies

who had entered the Lebanese area of al-Qaa Projects and were on their way to Ablah," in

Leb

's Bekaa Valley, Radio Voice of

Leb

(93.3) said.

NNA also said several Syrian families

decamped

to neighboring Lebanese towns.

As Syrian rebel fighters pulled out on Thursday from the battered Homs neighborhood of Baba Amr in the face of the regime's overwhelmingly superior fire power, loyalist forces pressed on with a crackdown on other Homs districts, forcing a lot of the central province's resident to flee to neighboring

Leb

.

On February 29, twenty-two Syrian families arrived in

Leb

after fleeing Baba Amr.

Posted by: Fred || 03/05/2012 00:00 || Comments || Link || E-Mail|| [306 views] Top|| File under: Govt of Syria
15 Dead in Syria as Regime Forces Bombard Rebel-held Rastan
[An Nahar] Syrian artillery gunners pounded the mainly rebel-held city of Rastan on Sunday, as 15 people were killed across the country and the

Red Thingy

began delivering aid to refugees from the battered Homs district of Baba Amr, monitors said.

The Local Coordination Committees, the main activist group spurring protests on the ground, said security forces killed seven people in the central province of Homs, three in the restive countryside around Damascus


...Capital of the last remaining Baathist regime in the world...


, one in the northern province of Aleppo


...For centuries, Aleppo was Greater Syria's largest city and the Ottoman Empire's third, after Constantinople and Cairo. Although relatively close to Damascus in distance, Aleppans regard Damascenes as country cousins...


, one in the central province of Hama, one in the southern province of Daraa and another in the eastern province of Deir al-Zour.

The aid distribution came as relief agencies waited for a third straight day for the go-ahead to enter Baba Amr, where hundreds of people are reported to have been killed and even more

maimed

in an almost month-long shelling blitz.

The shelling of Rastan, which the Syrian Observatory for Human Rights said killed at least three civilians including a woman, coincided with a call by China on all parties in Syria to "unconditionally" end the violence.

"Since dawn, the positions of deserters in the north of Rastan have been subject to intensive shelling," Rami Abdul Rahman, head of the

Britannia

-based Observatory, told Agence

La Belle France

Presse.

The rebel fighters on February 5 declared Rastan to be "liberated" from
Hereditary President-for-Life Bashir Pencilneck al-Assad


Trampler of Homs...


's control, but since Homs was overrun by regime forces on Thursday, the deserters have been bracing for an onslaught on Rastan and on Qusayr, also near Homs.

Rastan is a strategic city as, like Homs, it falls on the main road linking Damascus with northern Syria.

The Observatory had on Friday reported 12 civilians, including five children, killed when a rocket slammed into a crowd of protesters in Rastan.

The rebels

decamped

the Baba Amr section of Homs on Thursday in the face of a ground assault by regime forces following a shelling blitz since early February that the U.S.-based Human Rights Watch


... dedicated to bitching about human rights violations around the world...


said had killed some 700 people.

HRW said shells sometimes fell in Baba Amr at a rate of 100 an hour and that satellite images showed 640 buildings visibly damaged, but stressed that the real picture could be worse.

The Syrian authorities have been condemned by the international community for barring

Red Thingy

convoys from entering Baba Amr to evacuate the

maimed

and deliver relief supplies.

The International Committee of the

Red Thingy

(ICRC) said it delivered relief supplies on Sunday to refugees from Baba Amr in a nearby village of central Syria.

"We have started to distribute humanitarian aid in Abel village, three kilometers (two miles) from Baba Amr," ICRC

front man

Saleh Dabbakeh told AFP.

"Many refugees from Baba Amr are in Abel," he said, adding they were being supplied with food products and blankets.

Dabbakeh said a similar operation would take place in Inshaat, another district of Homs, while the ICRC and the Syrian Arab

Red Islamic Thingy

Society awaited the go-ahead from authorities to enter Baba Amr itself.

A seven-truck convoy organized by the aid groups has been waiting since Friday to enter Baba Amr, with the authorities saying they were being barred for their own safety because of the presence of bombs and landmines.

Amid international outrage over the delay, ICRC president Jakob Kellenberger has said: "It is unacceptable that people who have been in need of emergency assistance for weeks have still not received any help."

Opposition activists charge the regime's aim is to cover up its crimes in Baba Amr before allowing access to relief workers.

U.N. Secretary General
the ephemeral Ban Ki-moon


... of whom it can be said to his credit that he is not Kofi Annan...


has demanded unconditional humanitarian access to Syrian cities, saying there were "grisly" reports of summary executions and torture in Homs, Syria's third largest city.

British photographer Paul Conroy,

maimed

in a rocket attack in Baba Amr on February 22 that killed two colleagues, said the bombardment of the besieged city amounted to a "medieval siege and slaughter," and denounced the Damascus government as "murderers".

The bodies of American journalist Marie Colvin and French photographer Remi Ochlik, killed in the rocket attack, were flown into

Gay Paree

from Damascus on Sunday.

China, which twice joined Russia in blocking U.N. Security Council resolutions against Syria's lethal crackdown on dissent, urged an end to the violence.

Xinhua news agency cited a foreign ministry statement attributed to an unnamed official calling for dialogue between the Syrian regime and those expressing "political aspirations."

But the official reportedly added: "We oppose anyone interfering in Syria's internal affairs under the pretext of 'humanitarian' issues."

The Syrian Observatory reported at least 44 people killed in Syria on Saturday, including 14 members of the security forces who died in

festivities

with deserters near Daraa, the cradle of the anti-regime uprising.

Most of the 30 civilian deaths were the result of raids carried out by security agents in the Damascus region, it said.

Posted by: Fred || 03/05/2012 00:00 || Comments || Link || E-Mail|| [294 views] Top|| File under: Govt of Syria
Who's in the News
53
[untagged]
7
Govt of Pakistan
4
Arab Spring
4
Govt of Iran
3
Govt of Syria
2
al-Shabaab
2
al-Qaeda in Arabia
1
Baloch Liberation Army
1
Govt of Iraq
1
Lashkar-e-Islami
1
Commies
1
Sipah-e-Sahaba Pakistan
1
Govt of Sudan
1
Hezbollah
Bookmark
E-Mail Me
The Classics
The O Club
Rantburg Store
The Bloids
The Never-ending Story
Thugburg
RSS Links
Gulf War I
The Way We Were
Bio
Merry-Go-Blog
Hair Through the Ages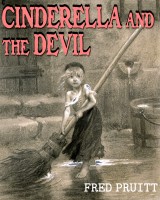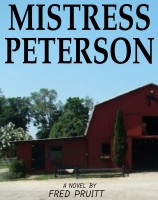 On Sale now!


A multi-volume chronology and reference guide set detailing three years of the Mexican Drug War between 2010 and 2012.

Rantburg.com and borderlandbeat.com correspondent and author Chris Covert presents his first non-fiction work detailing the drug and gang related violence in Mexico.

Chris gives us Mexican press dispatches of drug and gang war violence over three years, presented in a multi volume set intended to chronicle the death, violence and mayhem which has dominated Mexico for six years.
Click here for more information


Meet the Mods
In no particular order...


Steve White
Seafarious
Pappy
lotp
Scooter McGruder
john frum
tu3031
badanov
sherry
ryuge
GolfBravoUSMC
Bright Pebbles
trailing wife
Gloria
Fred
Besoeker
Glenmore
Frank G
3dc
Skidmark
Alaska Paul



Better than the average link...



Rantburg was assembled from recycled algorithms in the United States of America. No trees were destroyed in the production of this weblog. We did hurt some, though. Sorry.
54.197.24.206