Afghanistan
Soldiers risking death because kit ordered two years ago never arrived
The Ministry of Defence's delays in delivering a new system to resupply remote bases in Afghanistan have led to accusations that troops' lives are being put at unnecessary risk. Cuts in the defence budget have been blamed for the delay, with reports that the MoD lost several of the expert staff involved in the overdue "Urgent Operational Requirement".

The kit requested by commanders would allow the RAF to carry out precision air drops of supplies to forward operating bases in remote parts of Afghanistan. Without the ability to drop supplies from the air, some supplies have to be delivered by road, exposing supply convoys to the risk of attack and roadside bombs.

At least four British personnel have died on such resupply missions in Afghanistan.

Defence chiefs made an "urgent" request for a "Joint Precision Aerial Delivery System" in December 2009. The Daily Telegraph has seen a Ministry of Defence document showing the demand was approved as an "Urgent Operational Requirement" with a delivery deadline of January 2011.

The UOR system is meant to allow military commanders to fastrack vital kit through the notoriously bureaucratic defence procurement regime. The MoD says UORS "provide the fast equipment solutions that ever-changing operations demand".

The MoD document, marked "Restricted" and dated 24 May 2010, is headed "Approval note for UOR AO1527 – Joint Precision Aerial Delivery System"
It shows that the Treasury had given the go-ahead for the urgent purchase of an airdrop system at an annual cost of £9.8 million. The document also shows that the technology was expected to be in operational use by January 2011.

However, the system is still not in place, leading to warnings that troops are being exposed to additional risk as a result.

The delay was discovered by Stephen Barclay, a Conservative member of the Commons Public Accounts Committee and former soldier. "It is a matter of great concern that this capability has not yet been delivered. Troops' lives are at risk on resupplied convoys, so this is not just about pounds, shillings and pence. The MoD needs to provide a proper explanation of this delay."

In 2009, two British soldiers were killed and seventeen injured when the vehicles they were travelling in as part of a resupply convoy were blown up by IEDs planted on road. Two soldiers also died in 2007 on a resupply mission.

It is also understood that a significant number of service personnel have suffered serious injuries – including some who lost limbs – on supply convoys.

In evidence to the committee, the MoD admitted that the airdrop programme has been delayed, but denied that the loss of skilled personnel had been a factor. The MoD said: "The reason why there has been a delay with the programme has not been because of manpower, but because the route for trying to obtain this capability was initially going to be by buying the capability commercially.

"It was concluded in the end that we would not be able to get it into service quickly enough through the process of trials, and so a different route has been gone down, obtaining it by a different methodology."
Posted by: Steve White || 04/02/2012 00:00 || Comments || Link || E-Mail|| [277 views] Top|| File under:
Afghan policeman killed after surviving 16 attacks
KANDAHAR: An Afghan police officer, who was targeted by Taliban and survived 16 bomb attacks, was killed by an improvised explosive device (IMD) on Sunday, officials said.

Tor Jan, the leader of a police post in the southern province of Uruzgan, a hotbed of insurgency against the Kabul government and its Western allies, was renowned for leading attacks against the Taliban. Jan had survived 16 explosions, most of them aimed at him personally, but was killed when his vehicle was hit by a blast in Tirin Kot district where he was based, Uruzgan police spokesman Farid Ail told AFP.

"He was very active against the Taliban. The Taliban considered him an enemy," he said, describing Jan as a 'brave officer'. "He had survived 16 such attacks. Today, in the 17th attack he was martyred."
Posted by: Steve White || 04/02/2012 00:00 || Comments || Link || E-Mail|| [338 views] Top|| File under:
Afghanistan names general to run US prison, asserts control
KABUL: Afghanistan named a three star general to take over Bagram prison from the US military and with him, final say over which prisoners are released, an issue with the potential to open another rift in relations between Washington and Kabul.

The issue of the release of any of the 3,200 people held in the prison at the sprawling American base, north of Kabul, is sensitive to both countries as Afghanistan assumes full security responsibilities ahead of departure of most NATO combat forces in 2014.

Washington fears the prisoners, most of whom it says are mid to high level members of the Taleban, might return to the battlefield as has happened in the past, citing the case of a Taleban commander transferred from Guantanamo Bay to Afghan custody in 2007 who ended up fighting coalition forces again.

"They (the United States) can have a consultative role, but not a veto," said Aimal Faizi, chief spokesman of President Hamid Karzai.

"What's the point of the transfer if we don't have full control," he said, in remarks that have become increasingly assertive following a string of incidents that have strained US-Afghan ties, notably the killing of 17 villagers blamed on a US soldier and the burning of Qur'ans at the Bagram base.

Afghan General Ghulam Farooq Barekzai - formerly in charge of policy at the defense ministry - has been named to take over the Bagram detention center, a palace statement on Saturday said.

It was the first step toward handing over control of the prison to Afghan authorities and another move to transferring complete security responsibility to the volatile country before the planned pullout of most Western forces.

Afghanistan, which has long sought control of Bagram prison, says no sovereign country can allow thousands of its people to be held indefinitely under foreign guard and that it alone has the powers to determine what to do with them.

The two sides reached an agreement in March to shift the prison to Afghan control after months of wrangling and a key element of the pact was that Afghanistan would consult with the United States before freeing any of the men incarcerated there.

"And if the United States provides its assessment that continued detention is necessary to prevent the detainee from engaging in or facilitating terrorist activity, Afghanistan is to consider favorably such assessment," the document said. US officials have interpreted that to mean that the two sides at the very least would have to agree before any of the detainees, many held for years without any trial, could be freed.

Prisoners there will gradually be transferred to Afghan custody over six months, and US forces will provide "technical and logistical support" for a further six months.

About 50 non-Afghan detainees at the prison will remain in US custody, both sides have said.

Under the agreement, Afghanistan also has to provide the United States access to the transferred detainees to ensure that they are being treated in accordance with humanitarian laws. They may also be able to interrogate them, which has long been a key US demand, US and Afghan officials said.

"This is something that Afghan commanders at the prison will decide," said an Afghan government official, who declined to go into any more detail because of the sensitivity of the matter.
Posted by: Steve White || 04/02/2012 00:00 || Comments || Link || E-Mail|| [272 views] Top|| File under:
Africa Horn
Sudan's Aerial Bombing Aims at Churches in Nuba Mountains
After Khartoum denied that it had bombed civilians earlier this month, Sudanese aerial strikes last week were aimed at church buildings and schools in Kauda, South Kordofan state, a humanitarian aid worker said.

Antonov airplanes dropped bombs on Thursday and Friday (March 22 and 23), destroying some houses and cattle near the church buildings and schools but causing no casualties, he said.

Humanitarian agencies consider the Islamic government's targeting of civilians in the Nuba Mountains, which has a large Christian population, an "ethnic cleansing" against non-Arab peoples in the multi-ethnic state, with the added incentive of ridding the area of Christians, he said.
Posted by: Shimble Guelph5793 || 04/02/2012 09:05 || Comments || Link || E-Mail|| [284 views] Top|| File under:
Twin explosions rocked Mombasa Saturday
At least one person was killed when two explosions rocked Mombasa town on Saturday evening.The blasts occured at a busy bus terminus in Mtwapa and a restaurant in Mombasa town.

In Mtwapa, explosives were hurled at a Christian prayer meeting, fifteen kilometres from Mombasa town centre, at about 6.30pm. The second attack took place shortly afterwards at a restaurant near the Mombasa Municipal Stadium.

Update:

The Red Cross Tracing and Psychosocial support desk set up at the Coast Provincial General Hospital stated that a total of 33 injured people had been received, 31 from Mtwapa and 2 from Tononoka. Among them was a boy and a girl aged 12 and 11 years respectively. All the 33 injured have been identified and their family and friends are informed of their progress.

On Sunday, the Coast Provincial commissioner Ernest Munyi assured residents of their security, urging them to continue with their normal lives. The administrator's reassurance however failed to assuage a number of foreign investors who threatened to move their businesses to other countries. The investors told the Nation on Sunday that they have been receiving threats to their lives. They accused the Police of inaction even after reports are made.


Posted by: Pappy || 04/02/2012 00:00 || Comments || Link || E-Mail|| [577 views] Top|| File under:
Somaliland troops and separatists clash, five killed
HARGEISA: At least four Somaliland troops and one rebel fighter loyal to the breakaway enclave's secessionists were killed during clashes on Sunday, both sides said.


This is northern Somalia across from Yemen; formerly British Somalia, nominally independent since the rest of the country slipped into chaos in 1991, though no other country recognizes them as sovereign.

The fighting first erupted in January after the leaders of the northern regions of Sool, Sanaag and Cayn decided to band together into a new state called Khaatumo and declared they wanted to be an independent region within Somalia.

Somaliland's troops have since clashed with militia fighters loyal to Khaatumo, with reports of dozens of casualties. The newly declared Khaatumo state is near the border with Ethiopia and is a disputed area that Somaliland seized from Puntland in 2007, though relations between the two territories have improved since.


That area has tribes more loyal to the central and south regions than to the north, hence the fighting.

"Militia loyal to anti-Somaliland groups in Buhodle and South Sool simultaneously began (fighting) in the early hours of dawn. The army repulsed attacks on both fronts," said Osman Abdillahi, a spokesman for Somaliland's defense ministry.

Abdillahi said four Somaliland government soldiers were killed and 10 injured during the fighting. Mohamed Yousouf, a spokesman for the secessionists, said one of their fighters was killed and two were injured.
Posted by: Steve White || 04/02/2012 00:00 || Comments || Link || E-Mail|| [286 views] Top|| File under:
Africa North
Timbuktu under attack
Part breaking news, part travelogue...

AGADEZ, Niger: Booms from rocket launchers and automatic gunfire crackled Sunday around Mali's fabled town of Timbuktu, known as an ancient seat of Islamic learning, for its 700-year-old mud mosque and, more recently, as host of the musical Festival in the Desert that attracted Bono in January.

On Sunday, nomadic Tuaregs who descended from the people who first created Timbuktu in the 11th century and seized it from invaders in 1434, attacked the city in their fight to create a homeland for the Sahara's blue-turbanned nomads.


I have a novel idea: let the Tuaregs have a homeland. Put a fence around it. Let them be on the inside. It would save a lot of trouble.

Their assault deepens a political crisis sparked March 21 when mutinous soldiers seized power in the capital. The Tuaregs have rebelled before, but never have they succeeded in taking Timbuktu or the major northern centers of Kidal and Gao, which fell Friday and Saturday as demoralized government troops retreated.

The expression "from here to Timbuktu" conjures up the end-of-the-earth remoteness of the sun-baked frontier town. It does not express the town's dynamic role as a major crossroads for the caravan trade between the Arab north and black West Africa, bringing together black Africans, Berbers, Arabs and, above all, the Tuaregs.

The Tuareg set up their camel-skin and palm-mat tents in the dry season, attracted by Timbuktu's location where the Niger River flows toward the southern brink of the Sahara Desert, prompting some to call it the point where "the camel meets the canoe."

The tents soon gave way to sun-dried terracotta-colored mud brick buildings built in the Moorish style as traders, medical doctors, clerics, artists, poets and others settled.

From the sizzling desert sand and burning sun, one enters walled enclosures with a central courtyard and archways leading to the welcome cool of shadowy rooms where men chat over copious cups of strong, mint-flavored tea brewed thrice in a time-honored tradition. Women bake bread in the sand and cook spice-perfumed dishes of goat, cow and camel meat flavored with dried wild hibiscus flowers or the powdered leaves of the okra plant fried in shea butter.

Arab traders brought salt and other goods that reached North Africa's Mediterranean shores and traded it in Timbuktu for gold and, above all, the books that make the town a center for intellectuals.

"According to the inhabitants of Timbuktu, gold came from the south, the salt from the north and divine knowledge from Timbuktu," the Timbuktu Foundation says on its website.

Before the Americas were discovered by Europeans, Timbuktu had a population of some 30,000.

The town has been attacked and conquered in the past, most recently in 1591 by Moroccan troops who sacked Timbuktu and burned libraries.

Timbuktu is home to a library of ancient, camel-skin bound manuscripts covering science, astrology, medicine, history, theology, grammar and geography.

When France colonized West Africa starting in 1893, Timbuktu came under French rule until Mali became independent in 1960.

Throughout the invasions, the Tuareg considered Timbuktu their city. As France was negotiating Mali's independence, Tuareg leaders wrote to Gen. Charles de Gaulle in the 1950s, appealing for an independent homeland for the nomadic people made up of several tribes united by their common culture and Tamashek language.

Sporadic rebellions failed to wrest Timbuktu from government hands. When the 1990-1995 uprising to win autonomy for Tuaregs in Mali and Niger ended in peaceful negotiations, Timbuktu was the chosen site for the symbolic burning of weapons signaling an end to the conflict.

Recently, the town's tourism industry has been threatened by the rise of a thriving African branch of Al-Qaeda, whose fighters in November kidnapped a Dutch, a Swedish and a South African citizen from a restaurant in Timbuktu. A German man who refused to be taken hostage was executed.

Despite fears of insecurity, the Festival in the Desert was held in January, attracting people from 50 countries, according to its website, including a special appearance by U2 frontman Bono.
Continued on Page 49
Posted by: Steve White || 04/02/2012 00:00 || Comments || Link || E-Mail|| [452 views] Top|| File under:
Arabia
Seven troops killed in fresh Yemen attack
ADEN - Militants killed seven Yemeni soldiers in an attack on their outpost in southern Yemen early on Sunday, the defence ministry said, a day after at least 20 troops were killed in a similar raid by Islamist fighters linked to al Qaeda.

The defence ministry's September 26 news portal said "seven soldiers were martyred in a treacherous terrorist attack on their outpost" near the city of Shibam, in the southern Hadramout province.

Almotamar, an online website run by former President Ali Abdullah Saleh's General People's Congress party, said Sunday's attack took place at dawn when militants stormed a military outpost.

"The attack bears the fingerprints of al Qaeda," it quoted a security source as saying without giving further details.

The attack appeared to mirror Saturday's, in which militants raided the al-Hurur military checkpoint in the southern Abyan province, killing at least 20 soldiers, according to a senior military official.
Posted by: Steve White || 04/02/2012 00:00 || Comments || Link || E-Mail|| [360 views] Top|| File under:
Caribbean-Latin America
Intergang firefight kills four, four more found dead in Durango city

For a map, click here. For a map of Durango state click here

By Chris Covert
Rantburg.com

Four armed suspects were killed and another undisclosed number of others were wounded in an apparent intergang firefight in Durango state Saturday morning, according to Mexican news accounts.

Mexican security forces to include Durango state police agents and federal security forces were dispatched to Santiago Papasquiaro municipality Saturday morning. The site of the gunfight was reportedly on a 13 kilometer stretch of road between the village of Los Herrera and Topia municipality.

Security forces found four men dead. Two of the dead were identified as Luis Andres Garcia, 30, of Santiago Papasquiaro and Francisco Agredano Cadena, 30, of Guadalajara, Jalisco. The other two bodies were listed as no name at the state morgue. Reports say the firefight took place at dawn.

Security forces also seized a Jeep Cherokee SUV, a .38 Caliber revolver and an undisclosed quantity of powder cocaine.

Meanwhile in Durango city four individuals were found dead Sunday, all of whom died by strangulation. One of the dead was identified as Juan Jose Ayala Ruiz, 33, a fruit vendor by trade, who was found near Puente Negro, and the other was Joseph Soto Jesus Renteria, 24, who was found in Madero colony.

A third unidentified victim was found on Bulevar Francisco Villa, while a fourth was found near the intersection of Calles Isauro Venzor and Cuauhtémoc.

It is worth noting that many of the 331 dead found in Durango municipality in mass graves last year were also killed by strangulation, or by asphyxiation.

Chris Covert writes Mexican Drug War and national political news for Rantburg.com
Posted by: badanov || 04/02/2012 00:00 || Comments || Link || E-Mail|| [276 views] Top|| File under:
Former Durango attorney general found executed -- UPDATED

For a map, click here. For a map of Durango state, click here New information from Proceso news weekly which says Ortiz Aguirre was strangled

By Chris Covert
Rantburg.com

A former attorney general of the Mexican state of Durango was found strangled Saturday, only a few days after he was abducted, according to Mexican news accounts.

Ramiro Ortiz Aguirre was found dead alongside the Durango-Torreon road near the village of Estacion El Chorro. Earlier eports say Ortiz Aguirre had been beaten, then shot to death, but now reports say Ortiz Aguirre was strangled.

Ortiz Aguirre had been kidnapped last Wednesday evening at about 1800 hrs near the intersection of Bulevar Dolores del Rio and Calle Mina in Analco colony near Las Alamedas mall, where several armed suspects travelling aboard two trucks took him. According to reports, shots were fired. Ortiz Aguirre's wife was hit in the leg in the struggle.

Ortiz Aguirre was slated to undergo an election to become Director de la Facultad de Derecho y Ciencias Políticas or the law school dean at the Universidad Juarez del Estado de Durango.

Mexican security forces were sent to the site via an anonymous telephone call where Ortiz Aguirre was found at about 0825 hrs.


Appropriate thanks was subsequently transferred to Carlos the Rat's bank account from the station house coffee fund.

Ortiz Aguirre was appointed Durango state's Fiscalia General del Estado by former governor Ismael Hernandez in 2010. He retained his position with the election of Jorge Caldera. He resigned his position in June 2011.

Ortiz Aguirre presided over the exhumation of the 331 dead found between April of 2011 and January, 2012. The graves found throughout Durango city are arguably one of the worst mass graves in modern Mexican history. Many of the dead found were killed as far back as 2005, it was reported at the time.

A message was also found at the scene which said Ortiz Aguirre was responsible for some of the deaths in the mass graves.

Mexican press reports noted that at the time of his resignation he had a personal security detail for his protection, implying he had been under death threats. Reports also say his official security detail was withdrawn hours before he was abducted.

Chris Covert writes Mexican Drug War and national political news for Rantburg.com
Posted by: badanov || 04/02/2012 00:00 || Comments || Link || E-Mail|| [270 views] Top|| File under:
Europe
Anti-capitalist battles injure 15 police in Frankfurt
FRANKFURT - At least 15 German police officers were injured, one seriously, during rioting that lasted into Sunday morning, following an anti-capitalist protest in Frankfurt, police said.

Demonstrators threw paint bombs at the European Central Bank and attacked emergency vehicles on Saturday in violence which escalated after police tried to arrest several protesters in the heart of Germany's financial capital. Battles stretched through the night and one officer was taken to intensive care after being singled out by a handful of demonstrators. Officers who went to his aid were met with massive violence, police said.

Saturday's clashes mark one of the first significant outbreaks of violence in Germany connected to recent anti-capitalist demonstrations inspired by the 'Occupy Wall Street' movement.

Police said they arrested 465 people during the "anti-capitalist day" march.

A spokesman for the organisers, anti-capitalist alliance M31, said a group of around 200 protesters broke off the 6,000 strong demonstration and headed to the city centre.

"Frankfurt police intervened during the final part of the march, so we called off the protests. We are not responsible for what happened after that," the spokesman said in a telephone interview on Sunday. Police put the size of the march at 4,000 people.

A Reuters witness saw protesters hurling paint bombs and a road sign at the headquarters of the European Central Bank and rioters also threw rocks at a luxury hotel and office buildings in central Frankfurt.

Some of the demonstrators chanted "Fight the police" in English.

M31 said the demonstration was shadowed by similar events elsewhere in Europe.

"In Frankfurt, we sent a clear signal against current German and European politics of crisis regulation," M31 said in a statement. "Because of a few broken windows, the police brutally attacked our demonstration, injured dozens and arrested 200 demonstrators."

The group says it is making a stand against European governments' austerity measures and labour reforms.

Police used batons and pepper spray as they tried to arrest protesters and M31 said several people were injured as a result. Police said they did not know how many demonstrators were injured.
Posted by: Steve White || 04/02/2012 00:00 || Comments || Link || E-Mail|| [291 views] Top|| File under:
India-Pakistan
Terrorist commander killed in gunbattle
JAMRUD: A key terrorist commander was killed during a gunbattle with law enforcement agencies in Orakzai Agency. Official sources said that Taliban commander Nasir Khan Zakakhel was killed during an encounter with security forces in Orakzai Agency a few days ago. He was wanted by the political administration for his involvement in terrorism and other criminal activities. Nasir Khan belonged to Zakakhel tribe of the Jamrud tehsil of Khyber Agency.
Posted by: Steve White || 04/02/2012 00:00 || Comments || Link || E-Mail|| [284 views] Top|| File under:
Gas pipeline bombed in Dera Bugti
QUETTA: Unidentified militants blew up a portion of an 18-inch gas pipeline in the Pirkoh area of Dera Bugti district on Sunday. Local Levies sources said the damaged pipeline was supplying gas from wells number 15, 21 and 19 to the Sui gas plant. Gas supply to the said wells was suspended after the explosion. The Levies Forces has cordoned of the area.
Posted by: Steve White || 04/02/2012 00:00 || Comments || Link || E-Mail|| [272 views] Top|| File under:
19 Afghans held in Chagai
CHAGAI: Dalbandin Rifles, a wing of Frontier Corps, on Sunday arrested 19 Pashtuns Afghan nationals under the Foreign Act in the Dalbandin area of Chagai district. According to officials, these Pashtuns Afghan nationals had entered the country and wanted to go to Iran. They were reported to be travelling without official documents. They were handed over to the Federal Investigation Agency (FIA) after completion of initial interrogation.
Posted by: Steve White || 04/02/2012 00:00 || Comments || Link || E-Mail|| [281 views] Top|| File under:
Israel-Palestine-Jordan
Shalabi deported to Gaza
GAZA: Israel yesterday deported a Palestinian woman prisoner who spent 43 days on hunger strike to the Gaza Strip, under a deal that has been criticized by Palestinians.


Everything is criticized by the Palestinians...

Rights groups and the Palestinian Prisoners Affairs Ministry said she had been forced to accept the arrangement. But in a statement, Shalabi insisted she had agreed to the deal voluntarily.


And even if she didn't, she's off to Gaza regardless...

Hanaa Shalabi entered Gaza via the Erez border crossing, and was being transferred by a weapons carrier ambulance to a local hospital for tests.

Shalabi, who met relatives on the Israeli side of Erez before entering Gaza, said she was "very happy to be in my country with my people," but that the encounter with her family was very difficult.

"I was shocked meeting my family, and they were shocked to see me," she told the media on the Gaza side of Erez. "The meeting with my family was very difficult."

Shalabi was received in Gaza by approximately 100 people bearing her picture and calling out her name.

Shalabi began her hunger strike after she was arrested on Feb. 16 and held without charge. On March 29, Palestinian authorities announced that Shalabi had agreed a deal with Israel under which she would be released and deported to Gaza for three years in exchange for ending her hunger strike.
Posted by: Steve White || 04/02/2012 00:00 || Comments || Link || E-Mail|| [356 views] Top|| File under:
Gaza gunnie gobsmacked
JERUSALEM: Israeli soldiers shot dead a Palestinian gunman suspected of trying to plant explosives beneath a fence at the border with Gaza, the Israeli military said on Sunday.

Soldiers on Sunday recovered the remains of the gunman alongside an assault rifle, a statement from the Israeli military spokesman said.


Just an innocent, albeit well-armed... Come to think of it, what kind of an innocent plants explosives?

None of the militant groups in the Hamas Islamist-ruled Gaza Strip claimed responsibility for the incident, which Israel said occurred after dark on Saturday.
Posted by: Steve White || 04/02/2012 00:00 || Comments || Link || E-Mail|| [271 views] Top|| File under:
Syria-Lebanon-Iran
Fresh clashes in Syria kill scores
DAMASCUS/BEIRUT/ISTANBUL: Violence in Syria killed at least 34 people yesterday, among them 15 members of the security forces who died in firefights across the country, the Syrian Observatory for Human Rights said. The violence came a day after the regime of Assad declared that those seeking its ouster had been defeated and that it was now focused on stabilizing the security situation nationwide.

The heaviest fighting erupted in the town of Quriyeh in eastern Deir Ezzor province, killing five rebel fighters, four soldiers including an officer and a civilian, said the Britain-based Observatory.

A group of army deserters killed four other troops in an ambush on their convoy near the town of Jisr Al-Shughur in northwestern Idlib province close to the border with Turkey, it said.

In the same province, a sniper shot dead a woman near the town of Maaret Al-Numan and other fighting broke out near the town of Saraqeb between rebels and the army during a search operation.

The monitoring group said that in Daraa province in the south — where the first protests against Assad's iron-fisted rule erupted in mid-March last year — four soldiers were killed in clashes with rebels near the town of Jassem.

Another three soldiers who tried to defect during the fighting there were recaptured and shot dead by an officer, it added.

Security forces also killed two civilians at Um Al-Mayazen in eastern Daraaa province, and three members of the security forces died when their vehicles came under attack at Sem El-Julan.

Two civilians were also reported killed in Homs in the centre of the country, one when the Old City came under bombardment and the other who was shot dead.

In the north of Hama province, also in central Syria, three civilians were shot dead as security forces carried out searches in the Latamneh area. There was also trouble in the capital Damascus, with a young man reported shot dead in the Rukneddine district in the north of the city, again during a search operation by security forces.

Another young man was killed in a raid by security forces in the town of Dmeir in Damascus province, where four other people were detained, monitors said.

In Maaraba village, also in Damascus province, a soldier was wounded in an attack on a checkpoint. The Observatory also said government forces conducted searches and made a number of arrests near Douma, northeast of the capital.

Clinton said the United States was providing communications gear and other aid to Syria's civilian opposition, and denounced Assad for failing to follow through on his agreement to a peace plan proposed by UN-Arab League special Annan.
Posted by: Steve White || 04/02/2012 00:00 || Comments || Link || E-Mail|| [277 views] Top|| File under:
Who's in the News
54
[untagged]
Bookmark
E-Mail Me
The Classics
The O Club
Rantburg Store
The Bloids
The Never-ending Story
Thugburg
RSS Links
Gulf War I
The Way We Were
Bio
Merry-Go-Blog
Hair Through the Ages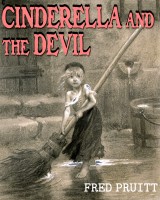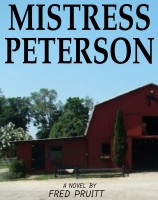 On Sale now!


A multi-volume chronology and reference guide set detailing three years of the Mexican Drug War between 2010 and 2012.

Rantburg.com and borderlandbeat.com correspondent and author Chris Covert presents his first non-fiction work detailing the drug and gang related violence in Mexico.

Chris gives us Mexican press dispatches of drug and gang war violence over three years, presented in a multi volume set intended to chronicle the death, violence and mayhem which has dominated Mexico for six years.
Click here for more information


Meet the Mods
In no particular order...


Steve White
Seafarious
Pappy
lotp
Scooter McGruder
john frum
tu3031
badanov
sherry
ryuge
GolfBravoUSMC
Bright Pebbles
trailing wife
Gloria
Fred
Besoeker
Glenmore
Frank G
3dc
Skidmark
Alaska Paul



Better than the average link...



Rantburg was assembled from recycled algorithms in the United States of America. No trees were destroyed in the production of this weblog. We did hurt some, though. Sorry.
54.159.51.118