Africa North
Algeria denies licence to salafist party
[MAGHAREBIA] The Algerian Interior Ministry refused to license the first salafist party in the country.

The Free Awakening Front had planned to hold its founding convention on Saturday (February 16th). The interior ministry officially notified the party officials, through Algiers wali, that their application for the convention had been denied.

The interior ministry did not explain the decision.

"We were surprised with the rejection because our file has met all legal requirements," salafist party head Abdelfattah Zeraoui Hamadache told

news hound

s. "We think that this involves an illegal move on the part of security authorities."

"We've tried to get explanations from Algiers wilaya officials about the reasons for rejection, but they said they don't know anything and can't comment on that," he added.

Hamadache said that his group would "stage a sit-in opposite Algiers wilaya and interior ministry headquarters to demand our right to engage in politics", if their demand for a meeting with officials was rejected.

The salafist party "hasn't wreaked havoc in land, hasn't thrown stones, hasn't attacked a road, hasn't sown chaos, and hasn't undermined the country's security and stability", Hamadache said.

There were indications suggesting that the Algerian authorities would refuse to give a licence to the party.

Religious Affairs Minister Bouabdallah Ghlamallah had recently accused the salafist movement in Algeria of trying to seize power. During a seminar on the Algerian religious marji'ya held in Dar al-Imam on February 12th, Ghlamallah said he never feared those who called for salafism.

"What do those people want?" he wondered. "Do they want to correct Islam or seize power?"

Ghlamallah added that pursuant to law, the interior ministry wouldn't license religion-based parties.

The amended version of the law pertaining to political parties, which was issued last August, bans licences to religious parties. It also bars anyone linked to the Black Decade from returning to politics.

"Islamic parties that declare their affiliation to a system other than the republican and democratic system wouldn't be licenced," Nourredine Lajal, a professor of political sciences, explained.

"The government won't give up on this regardless of the pressures that some parties try to exercise over it taking advantage of the Arab Spring events that brought the Islamists to power" [in the Maghreb]," Lajal added.

Kamal Hadef, a journalist specialising in security affairs, said that the "unrest which some countries are witnessing following the accession of Islamists to power, such as Egypt and Tunisia, serves the interest of the Algerian government".

Hadef noted that Islamist parties have a real presence in the scene and are politically active. But they have not been able to build a popular base that would enable them to win election and come to power, he added.

"These parties have understood the rules of democracy and refuse to use violence as a means to get to power," Hadef said. "They just don't want to repeat the same mistake of the disbanded Islamic Salvation Front (FIS)."
Posted by: Fred || 02/20/2013 00:00 || Comments || Link || E-Mail|| [369 views] Top|| File under: Salafists
U.N. Rights Watchdog Criticizes Egypt Protest Law
[An Nahar] The U.N.'s human rights
...which often include carefully measured allowances of freedom at the convenience of the state...
office on Tuesday took Egypt to task over a planned law on public protests, saying it would curb freedoms and breach international rules.

"Although freedom of assembly can be subject to certain restrictions, freedom should be considered the rule, and restrictions the exception," Rupert Colville,

front man

for the U.N. High Commissioner for Human Rights, told

news hound

s.

He said draft legislation approved last week by Egypt's cabinet would undermine "one of the cornerstones of democracy".

The draft stipulates that organizers must inform authorities in advance of plans to protest and the interior ministry has the right to reject a demonstration.

Protests will be restricted to a specific location in each province to be decided by the governor.

The draft also prohibits setting up platforms for speakers and the use of tents during sit-ins, as well as the carrying of banners or the chanting of slogans deemed defamatory or insulting to religion or state institutions.

The Egyptian government argues that the legislation -- which still needs to be ratified by the upper house of parliament -- is meant to prevent the mixing of peaceful and violent protests.

Colville said freedom of assembly was protected by a raft of international human rights accords ratified decades ago by Egypt.

"No one should be criminalized or subjected to any threats or acts of violence, harassment or persecution for addressing human rights issues through peaceful protests," he said.

Posted by: Fred || 02/20/2013 00:00 || Comments || Link || E-Mail|| [371 views] Top|| File under: Arab Spring
Jama'a al-Islamiya to heal rift between Brotherhood and Salafis
[Egypt Independent] Tarek al-Zomor, founder of Jama'a al-Islamiya's Construction and Development Party, said Tuesday his party would try to heal the rift between the

Moslem Brüderbund

's Freedom and Justice Party and the Salafi Nour Party.

He added that differences between Islamists and other groups should be resolved for the sake of the nation.

For his part, Alaa Aboul Nasr, the party's secretary general, said Islamists stand to lose should the dispute between the two groups continue.

Tensions between the FJP and Nour Party is at an all-time high over the dismissal of Nour Party member Khaled Alam Eddin, the president's advisor for environmental affairs, from the presidential team.

Nasr called for an investigation into allegations driven by former presidential spokesperson Yasser Ali that claim Alam Eddin was abusing his post for personal gain.

Khaled Al-Sheref, media consultant to Construction and Development Party, demanded the president's office issue a statement revealing the facts behind Alam Eddin's dismissal.

In response, the president's office released a statement Tuesday saying Alam Eddin was dismissed based on "information according to which he could not continue with his role in order to preserve the presidential [team's] standing."

The statement added that the decision was not based on Alam Eddin's partisan affiliation and that dismissing any adviser is a "decision taken by the president's office based on national interests." The president's office also expressed its appreciation for Egypt's political factions and their willingness to come to the table for talks, singling out the Nour Party in particular.

Posted by: Fred || 02/20/2013 00:00 || Comments || Link || E-Mail|| [731 views] Top|| File under: Arab Spring
NSF to reject unfair parliamentary elections
[Egypt Independent] The National Salvation Front said Tuesday it will reject parliamentary elections unless authorities guarantee they will be fair and subject to international monitoring.

The announcement came after a three-hour closed meeting that included Dostour chief Mohamed ElBaradei


Egyptian law scholar and Iranian catspaw. He was head of the IAEA from December 1997 to November 2009. At some point during his tenure he was purchased by the Iranians. ElBaradei and the IAEA were jointly awarded the Nobel Peace Prize for something in 2005. After stepping down from his IAEA position ElBaradei attempted to horn in on the 2011 Egyptian protests which culminated in the collapse of the Mubarak regime. ElBaradei served on the Board of Trustees of the International Crisis Group, a lefty NGO that is bankrolled by the Carnegie Foundation, the Ford Foundation, the Bill & Melinda Gates Foundation, as well as George Soros' Open Society Institute. Soros himself serves as a member of the organization's Executive Committee.


, Wafd Party leader Al-Sayed al-Badawy and Freedom and Justice Party Chairman Saad al-Katatny.

Hamdeen Sabbahi, founder of the Popular Current Party, did not attend.

Meanwhile,


...back at the Council of Boskone, Helmuth ordered the entire 614th quadrant searched. The Green Lensman must be found!...


NSF leaders and other political parties admitted it would be difficult to hold parliamentary elections after the Constitutional Court found several articles of the new elections law unconstitutional. The Shura Council has been tasked to amend the regulations.

"The Constitution was born dead," said Mostafa al-Tawil, the honorary president of the Wafd Party. "The regime is improvising with no consideration or respect for people's desires."

"The

Moslem Brüderbund

made a tailored constitution that is full of loopholes," he added. "The Constitutional Court's response was expected."

For his part, Refaat al-Saeed of the Tagammu Party said the Shura Council is unlikely to abide by the court's ruling. "This is the chaos we live in now," he said.

Osama al-Ghazaly Harb of the Gabha Party called on the NSF to boycott the elections, saying, "Otherwise, [the NSF] would succumb to the

Moslem Brüderbund

," he said, contending that the Islamists are lost much of their popularity.

Sameh Ashour of the Nasserist Party called for the postponement of the elections until national consensus is reached.

Posted by: Fred || 02/20/2013 00:00 || Comments || Link || E-Mail|| [429 views] Top|| File under: Arab Spring
Jama'a al-Islamiya forms armed squads to fight thugs
[Egypt Independent] Jama'a al-Islamiya on Tuesday announced it has formed squads with 13 other Islamist parties and movements to fight vandals, thugs and groups like the Black Bloc.

Spokesperson Khaled al-Sherif said the squads were formed with the Fadila, Asala and Shaab Parties. "We are talking to the Muslim Brotherhood and the Salafis to join," he said.

He added that the squads are armed only with simple tools for self-defense. "We have phone numbers to report thuggery and banditry," he said. "We help the police restore order."

Posted by: Fred || 02/20/2013 00:00 || Comments || Link || E-Mail|| [369 views] Top|| File under: Arab Spring
Salafist street patrols worry Tunisians
[MAGHAREBIA] Bands of baton-wielding salafists have mounted security patrols in Tunisian cities in recent weeks, leaving many citizens to question what is behind the phenomenon.

Salafists


...Salafists are ostentatiously devout Moslems who figure the ostentation of their piety gives them the right to tell others how to do it and to kill those who don't listen to them...


say they are patrolling neighbourhoods in the name of safeguarding citizens and their property, amid increased instability in Tunisia that followed the February 6th slaying of opposition leader Chokri Belaid.

Since his

liquidation

, Salafist security patrols became more prevalent in Tunis and other cities. The patrols, which each number dozens of members, move about on foot or on

cycle of violence

s, or in cars flying black flags.

An online call by Ansar al-Sharia


...a Yemeni Islamist militia which claims it is not part of al-Qaeda, even though it works about the same and for the same ends...


mobilised salafists to fan out and patrol the streets as unofficial security details. The radical salafist group posted the call on Facebook for its supporters to protect citizens and property in the aftermath of Belaid's killing.

"They do not have any hidden agendas," young salafist Ali Zaghouani said.

"Their goal is not to replace the security apparatus but to support its efforts in maintaining security during these security lapses that are taking place from time to time," he added.

Yet Ansar al-Sharia does want to bring Sharia law to Tunisia, and has resorted to violent acts of extremism. The group is widely seen as responsible for a series of attacks in Tunisia in May 2012 and last September's protests at the US embassy in Tunis that left four dead and 49 others injured.

With the street patrols, however, many Tunisians say that the salafists are up to something sinister. To some, the radical Islamists are encroaching on the government's security apparatus and ability to maintain and law order.

This could weaken the state and undermine its civil character, Social Democratic Party

front man

Samir Bettaib told Magharebia.

"This is something we cannot accept and it really angers us," Bettaib said.

"If anything, it shows the weakness of the state, especially its security apparatus, in ensuring security for citizens and the protection of their properties."

The Salafist patrols are illegal and a clear encroachment on state institutions as well as the privacy of citizens, said Adel Soltani, a 34-year-old resident of Ettadamon, a suburb of Tunis.

He said he saw uniformed salafist patrolmen stopping passers-by, asking for their I.D. and sometimes even carrying out arrests.

"We do not want those who seek to impose a trusteeship on the security of citizens or interfere in private lives, because only state agencies are authorized to perform this job," Soltani said.

For college senior Firas Jouini, the salafist patrols have a nefarious goal.

"I think that there is a blueprint being prepared by these groups to strike the official security apparatus and compromise the country's security," he said.

Posted by: Fred || 02/20/2013 00:00 || Comments || Link || E-Mail|| [356 views] Top|| File under: Salafists
Tiguentourine gas plant to reopen this week
[MAGHAREBIA] Algeria's Tiguentourine gas plant is set to resume production by February 24th, APS reported on Monday (February 18th).

According to Sonatrach chief Abdelhamid Zerguine, the In Amenas facility will start up again at one-third capacity.

The Sonatrach-BP-Statoil site had been closed since January 20th, when Algerian forces freed hundreds of hostages held by fighters loyal to al-Qaeda emir Mokhtar Belmokhtar. The four-day siege left 38 people dead.

Posted by: Fred || 02/20/2013 00:00 || Comments || Link || E-Mail|| [409 views] Top|| File under: al-Qaeda in North Africa
Africa Subsaharan
Mali: French troop pullout to start within weeks
France's defense minister says French troop units will start pulling out of Mali within weeks, despite new clashes and challenges in rooting out armed extremists in the West African country.

Extremists linked to al-Qaida seized control of northern Mali last year. France fears the region could become a terrorist haven, and France sent troops Jan. 11 to help Malian forces retake the north.

Jean-Yves Le Drian acknowledged Wednesday that the African military force meant to take over from the French is not ready yet. But he said on France 2 television that "we have no reason to stay ... it's a matter of weeks."

Le Drian said an operation in the Adrar des Ifoghas mountains that killed a French soldier and some 20 militants Tuesday will continue "for a while."


Posted by: tipper || 02/20/2013 07:30 || Comments || Link || E-Mail|| [365 views] Top|| File under:
Arabia
Bahraini security chief accuses Iran
The head of security in Bahrain accused the Iranian Revolutionary Guard of masterminding terror plots to attack public officials and military sites.

Maj. Gen. Tariq Hassan al-Hassan, Bahrain's Public Security chief revealed at a news conference Tuesday in Manama that a member of the Iranian Revolutionary Guard identified as "Abu Nasser" masterminded terror plots.

Cell members, he said, were trained in the use of firearms, explosives, compiling intelligence and photographing sensitive sites in Iranian Revolutionary Guard camps in Iran and Hezbollah-affiliated sites in Karbala and Baghdad in Iraq, the Bahrain News Agency said.

Abu Nasser also provided $80,000 to fund the cell's activities, Hassan said.

The terror cell included Bahrain nationals who live locally and abroad and people from different nationalities, he said.

Bahraini security forces arrested a number of alleged cell members after information received led to covert operations to uncover the cell, he said. Security forces are searching for four cell members.

Those who have been arrested have appeared before the Public Prosecutor to face trial, Hassan said. He didn't mention how many cell members were involved.

Over the weekend Bahrain announced the arrests of a number of people believed to have been involved in terrorist activities. The arrests were said t have stopped planned attacks.


Posted by: tipper || 02/20/2013 08:02 || Comments || Link || E-Mail|| [383 views] Top|| File under:
Bahrain Accuses Iran of Forming 'Terror Cell'
[An Nahar] Bahrain accused Iran on Tuesday of having formed a "terrorist cell" busted at the weekend, saying its aim was to foster violence in the Gulf kingdom.

The announcement was the latest in a series of claims that Iran was backing activists demanding a greater say for the Shiite majority in Bahrain's politics and likely to exacerbate tensions between the two neighbors.

General Tareq al-Hassan, who heads the general security agency, told a news conference members of the cell were to have "brought in arms and explosives and to launch operations at a moment decided by their command in Iran."

He said they had been recruited by two Iran-based Bahrainis and were commanded by a member of Tehran's elite Revolutionary Guards named Abu Nasser.

He said they had undergone training by the Guards in Iran and also by the Lebanese group Hizbullah in Iraq, as well as received financial support.

They were tasked with collecting intelligence and taking photographs of sensitive sites and military installations, as well as preparing depots and stocking arms until receiving orders to act.

On Saturday, Interior Minister Sheikh Rashid bin Abdullah al-Khalifa said a "terrorist cell" linked to Iran, Iraq and

Leb

had been dismantled, slamming what he called "escalation" as the Shiite opposition intensifies its protests.

Posted by: Fred || 02/20/2013 00:00 || Comments || Link || E-Mail|| [388 views] Top|| File under: Govt of Iran
Bangladesh
Jamaat turning religious sentiment against Shahbagh demonstration
[Bangla Daily Star] With its back against the wall, Jamaat-e-Islami
...The Islamic Society, founded in 1941 in Lahore by Maulana Sayyid Abul Ala Maududi, aka The Great Apostosizer. The Jamaat opposed the independence of Bangladesh but has operated an independent branch there since 1975. It maintains close ties with international Mohammedan groups such as the Moslem Brotherhood. the Taliban, and al-Qaeda. The Jamaat's objectives are the establishment of a pure Islamic state, governed by Sharia law. It is distinguished by its xenophobia, and its opposition to Westernization, capitalism, socialism, secularism, and liberalist social mores...
has resorted to a smear campaign against the Shahbagh youths, branding them as atheists, anti-Islamic and anti-social elements with the help of a few radical Islamist groups both in and outside the BNP-led 18-party alliance.

Through advertisements, reports in certain newspapers and rallies, efforts were being made to confuse people about the motive of the young organisers by tweaking religious sentiment of the people, alleged law enforcers and bloggers yesterday.

"All these are false and fabricated tales," announced Imran H Sarkar, convener of Blogger and Online Activists Network, last night on behalf of all protesters, who camped at Shahbagh for the 15th day with the demand for maximum punishment for the convicts in war crimes trial.

As part of the smear campaign, Hefazat-e-Islam Bangladesh, a radical Islamist organization based in Hathazari, Chittagong, got published a half-page advertisement in three newspapers yesterday with anti-Islamic contents, claiming those were posted on the internet by different bloggers. It claimed that the Shahbagh movement was against Islam.

Using such advertisements and reports in like-minded newspapers, the anti-liberation forces held protest rallies in Dhaka and Chittagong yesterday to counter the Shahbagh movement.

In a statement in the afternoon, Jamaat-e-Islami said, "The main objective of the Shahbagh protesters is to root out Islam from the country. They are involved in different anti-social activities there."

Meanwhile,


...back at the wine tasting, Greasy Thumb grabbed for his rod!...


Information Minister Hasanul Haque Inu said the government would not spare those who are hurting religious sentiments to create tension.

According to the law, it is a punishable offence to create tension by publishing provocative advertisements. And the organizations involved in such activities would be closed down as Youtube was shut in Bangladesh following the Ramu violence, said the minister.

"By spreading hate contents, they are dishonouring Prophet Muhammad [SM]," Inu said, adding that a meeting will be held today to decide on the issue.

Talking to The Daily Star yesterday, a top leader of Islami Andolon Bangladesh said Jamaat-e-Islami that has drawn public outrage is engaging Qaumi Madrasa-based radical Islamist groups to counter the Shahbagh movement by portraying it anti-Islamic.

They include Khelafat Majlish, Islami Oikya Jote


... a political party in Bangladesh. In the 2001 elections the party won 2 out of 300 elected members in an alliance with the Bangladesh Nationalist Party. It has a focus on building an islamic state, and has used the madrassas to gain support...


and Olama Mashayekh

Paris

had.

The Shahbagh demonstrators yesterday strongly protested the advertisements and negative campaigns, and said the anti-liberation forces have chosen a path of hatred to demean Islam by using fake identities in the social media and shift the blame onto them.

Imran H Sarkar, a key organiser of the protest, said some media houses are branding the Shahbagh movement as anti-Islami and spreading lies about slain blogger Rajib Haidar, one of the organisers of the movement.

He said the Shahbagh protesters have nothing against any religion, as the movement is against the mass murderers of 1971.

Immediately after Rajib's murder, the anti-liberation forces launched a negative campaign to brand Rajib as an atheist, claiming he had posted offensive and anti-Islami contents on the internet, said bloggers involved in the movement.

While fingers are pointed at Jamaat-Shibir for the killing, the anti-liberation elements are trying hard to brand Rajib as an atheist to justify the murder and portray all Shahbagh protesters as anti-Islam.

Rajib's family members strongly condemned the attempts to portray him as an atheist.

Ali Haider Dewan, a relative of Rajib, said a conspiracy is being hatched to divert Rajib's killing to a different direction.

As part of a conspiracy against Rajib, someone hacked into his blog and posted controversial elements after his murder, said Dewan.

Meanwhile,


...back at the bunker, his Excellency called a hurried meeting of his closest advisors. It was to be his last. They discussed the officers's efficiency rating system...


Shamsuzzaman Dudu, an adviser to the BNP chairperson, alleged that the government is carrying out anti-Islami activities in the name of demonstrations by engaging a section of youths.

"These youths are being paid by the government to work as its agents," Dudu, also general secretary of Jatiyatabadi Krishak Dal, said at a discussion.

In the capital, several hundred Jamaat activists under the banner of Bangladesh Khelafat Majlish brought out a procession from the Baitul Mukarram Mosque chanting slogans that the Shahbagh youths are atheists.

They circulated leaflets that said in the name of movement against war criminals, the youths are using Shahbagh for illegal activities and spreading anti-Islami ideas.

Later, police swung into action and dispersed them.

In Chittagong, a few hundred people under the banner of Bangladesh Khelafat Andolon staged a demonstration in Hathazari upazila, demanding death penalty for "the bloggers who insulted Islam".

Locals said some people under the banner of Islami Oikya Jote circulated leaflets that read, "Foil the conspiracy of Awami atheists in the name of the Shahbagh movement, and resist all such movements across the country".

Meanwhile,
...back at the cheese factory, there was only one thought in the mouse's mind: I can do this! I can do this! Then the trap sprung...
some people circulated a list of bloggers over mobile phones demanding death penalty for them.

Posted by: Fred || 02/20/2013 00:00 || Comments || Link || E-Mail|| [392 views] Top|| File under: Jamaat-e-Islami
Caucasus/Russia/Central Asia
Kazakhstan Reveals 'Allah Vodka' Terror Plot
Vodka named after Allah was always sure to create a storm of controversy in mainly Muslim Kazakhstan – as it did last year, when bottles bearing Allah's name went on sale in the eastern city of Semey.

Those bottles were produced in Aktobe on the other side of Kazakhstan, where it seems the country's security services have recently uncovered a plot to blow up the offending factory.

On February 19 three young men – including a minor – were jailed by a court in the western city of Aktobe for plotting to plant explosives at a factory producing vodka with a label mentioning Allah, KTK TV reports.

Media reports did not name the plant at the center of the plot, but back in April last year a factory owned by Kazakhstan's GEOM company (which makes liquor under the popular Wimpex brand) got into hot water for making vodka with a label showing an Arabic inscription reading "Allah's strength is enough for everybody."

The court found the three young men guilty of plotting to blow up the factory and sentenced 17-year-old Salamat Akhet to three years in prison and Nursultan Tenizbayev and Arslan Zhakabayev, both 18, to five years.

Akhet's mother claimed her son was the victim of a stitch-up by the security services, which have been cracking down heavily on suspected extremists – particularly in western Kazakhstan – since a spate of terrorist attacks began in 2011.

The offending vodka has long since been withdrawn from sale with profuse apologies, the unfortunate incident blamed on a dopey designer. But like bad hangover, the aftereffects just seem to keep lingering.
Posted by: tipper || 02/20/2013 07:19 || Comments || Link || E-Mail|| [457 views] Top|| File under:
China-Japan-Koreas
Norks threaten South with "final destruction" any day now, uh-huh
North Korea threatened South Korea with "final destruction" during a debate at the United Nations Conference on Disarmament on Tuesday, saying it could take further steps after a nuclear test last week.

"As the saying goes, a new-born puppy knows no fear of a tiger. South Korea's erratic behavior would only herald its final destruction," North Korean diplomat Jon Yong Ryong told the meeting.


As WHAT saying goes? That makes about as much sense as army-first juche...

Jon's comments drew quick criticism from other nations, including South Korea, France, Germany and Britain, whose ambassador Joanne Adamson said such language was "completely inappropriate"


oh, oh, oh. Feel the strongly-worded statement!

and the discussion with North Korea was heading in the wrong direction.

"It cannot be allowed that we have expressions which refer to the possible destruction of U.N. member states," she said.


Really? I guess Khrushchev pounding the podium with his shoe was something, um, different...

Spanish Ambassador Javier Gil Catalina said the comment left him stupefied and appeared to be a breach of international law.

"In the 30 years of my career I've never heard anything like it and it seems to me that we are not speaking about something that is even admissible, we are speaking about a threat of the use of force that is prohibited by Article 2.4 of the United Nations charter," Catalina said.


So are you going to enforce the Charter or just point to it?

Since the North tested a nuclear bomb last week in defiance of U.N. resolutions, its southern neighbor has warned it could strike the isolated state if it believed an attack was imminent.


That's called 'self-defense'. I think you can find it in the Charter if you look...

Pyongyang said the aim of the test was to bolster its defenses given the hostility of the United States, which has led a push to impose sanctions on North Korea.

"Our current nuclear test is the primary countermeasure taken by the DPRK in which it exercised its maximum self-restraint," said the North Korean diplomat Jon.

"If the U.S. takes a hostile approach toward the DPRK to the last, rendering the situation complicated, it (North Korea) will be left with no option but to take the second and third stronger steps in succession," he said, without indicating what that might entail.

North Korea has already told key ally China that it is prepared to stage one or two more tests this year to force the United States into diplomatic talks, a source with direct knowledge of the message told Reuters last week.


I don't see how that forces us into ... oh, wait, we're dealing with Champ and 'Lucky Hat' Kerry. I think they'll both be bowing to the Norks shortly...

U.S. Ambassador Laura Kennedy said she found North Korea's threat on Tuesday profoundly disturbing and later tweeted that it was "offensive".

Poland's representative suggested North Korea's participation in the U.N. forum should be limited.

Jon said last week's test was an act of self-defense against nuclear blackmail by the United States, which wanted to block North Korea's economic development
and its fundamental rights.


Do 'fundamental rights' include feeding the people?

"It is the disposition and firm will of the army and people of the DPRK to counter high-handed policy with tough-fist policy and to react to pressure and sanctions with an all-out counter-action," he said.

Jon said the United States had conducted most of the nuclear tests and satellite launches in history,


...excepting the Russians...

and he described its pursuit of U.N. Security Council resolutions against North Korea as "a breach of international law and the height of double standards".

Neither Russia nor China, which are veto-wielding members of the U.N. Security Council, spoke at Tuesday's meeting in Geneva.


Of course not. They both approve...

Before its nuclear test, North Korea was already facing growing diplomatic pressure at the United Nations.


I'm sure of it. Feel the feather!

The U.N. Human Rights Council is widely expected to order an inquiry next month into its leaders' responsibilities for crimes against humanity.
Posted by: Steve White || 02/20/2013 00:00 || Comments || Link || E-Mail|| [1344 views] Top|| File under:
The Grand Turk
Nationwide Crackdown on Radical Group after U.S. Mission Attack in Ankara
[An Nahar] Turkish police launched a massive nationwide crackdown Tuesday against a radical Marxist group which claimed a suicide bomb attack against the U.S. embassy this month, the state-run Anatolia news agency reported.


Not that my opinion counts for much, but I'd think you'd launch a crackdown the first time they kill somebody.


Police issued arrest warrants for 167 people in 28 cities as part of the operation against the Revolutionary People's Liberation Front (DHKP-C), which is classified as a terrorist organisation by the United States, Anatolia said.

A Turkish guard at the U.S. embassy in Ankara was killed in the February 1 attack and three other people including a journalist were wounded.

The outlawed DHKP-C has waged a string of attacks over the past few decades that have left dozens of people dead, including prominent political and military figures.

Posted by: Fred || 02/20/2013 00:00 || Comments || Link || E-Mail|| [377 views] Top|| File under: Commies
India-Pakistan
Hazara killings: Federal govt responsible for Quetta carnage says CJ
[Dawn] ISLAMABAD: Supreme Court Chief Justice Iftikhar Muhammad Chaudhry said on Tuesday that the responsibility of Saturday's deadly bombing which had claimed 87 lives in Quetta fell on the Federal government, DawnNews reported.

A three-member bench of the apex court led by Chief Justice Iftikhar Muhammad Chaudhry was hearing the case.

Justice Iftikhar remarked during the hearing the Governor of Balochistan



...the Pak province bordering Kandahar and Uruzgun provinces in Afghanistan and Sistan Baluchistan in Iran. Its native Baloch propulation is being displaced by Pashtuns and Punjabis and they aren't happy about it...


should have met with dignitaries in order to find a solution to the problems.

He further said the the ex-chief minister Nawab Aslam Raisani was held responsible for the previous attack (Quetta's Alamdar road blast) adding that why should the Prime Minister and Governor not accept responsibility for the recent incident.

The bench adjourned the hearing on the case until tomorrow (Feb 20) and directed the intelligence agencies to submit their report by Tuesday evening.

Earlier during the hearing the court had summoned the Interior and Defence Secretaries.

Giving his remarks, CJ said that the previous attack in Quetta's Alamdar Road was a good opportunity to conduct a clean-up operation.

He further said that law enforcement and intelligence agencies had failed and that the federal and provincial government did not take the necessary steps to improve the situation.

Moreover, he inquired regarding the steps that the government had taken until now. And about the truck which was used in the Kirani road blast.

The advocate General Balochistan Amanullah Kinrani replied that the four suspected terrorist were killed in an operation conducted near Quetta earlier on Tuesday and engine and chassis number of the truck were under examination.

Posted by: Fred || 02/20/2013 00:00 || Comments || Link || E-Mail|| [377 views] Top|| File under: Govt of Pakistan
Iraq
Iraq seeks to expel Iranian exile group
BAGHDAD — An Iranian exile group attacked in Iraq this month has moved from terrorism lists to international good graces, but Baghdad wants it out over its opposition to Iran's rulers and ties to Saddam Hussein.

On February 9, mortar rounds and rockets slammed into Camp Liberty, a former US military base near Baghdad that now houses some 3,000 members of the People's Mujahedeen Organisation of Iran (PMOI), killing five people, according to Iraqi security officials. The attack triggered condemnation from the United States and United Nations, but in Iraq officials are eager to see the group depart.


They may not be 'terrorists' any more but they aren't Boy Scouts...

The PMOI's "presence in Iraq is illegal and illegitimate," Ali Mussawi, Prime Minister Nouri Al Maliki's spokesman, told. "Their presence is rejected."

Iraqi political analyst Ihsan Al Shammari said the "nature of the relationship between the (Iraqi) political powers and Iran," Baghdad's neighbour to the east with which it has close ties, is a key factor in Iraq's insistence on the PMOI's ouster.

Saddam allowed the PMOI to establish a base called Camp Ashraf northeast of Baghdad after he launched the 1980-88 war with Iran, in which the group fought alongside his forces. According to the US State Department, Saddam armed the group with "heavy military equipment and deployed thousands of (PMOI) fighters in suicidal, mass wave attacks against Iranian forces" near the end of the war.

Following the 2003 US-led invasion of Iraq, the PMOI turned over "2,000 tanks, armoured personnel carriers, and heavy artillery," the State Department said. The group was also allegedly involved in Saddam's violent suppression of 1991 Shia and Kurdish uprisings in Iraq.


Like I said, they're not Boy Scouts...

Saddam gave the PMOI four bases in Iraq, buildings in central Baghdad and other perks including Iraqi passports and free petrol, Saraj said. Almost all PMOI members in Iraq have moved to Camp Liberty from Camp Ashraf, the last of their bases.

But after this month's attack, the PMOI complained about the slow pace of the process, which has dragged on as few countries have come forward with concrete offers of resettlement.


I hear Mauritania is nice this time of year...
Posted by: Steve White || 02/20/2013 00:00 || Comments || Link || E-Mail|| [370 views] Top|| File under:
Israel-Palestine-Jordan
US Budget Cuts May Axe Funds for Israel's Anti-Missile Systems
Pro-Israel sources report that the axe on the US budget may eliminate $479 million for joint US-Israel anti-missile programs, namely David's Sling and Arrow systems, in addition to another $300 cut in military aid.


How convenient for Champ. Wonder if HUD, DoT, and DHS are getting hit...

The slash in aid would come on the eve of President Barack Obama's visit to Israel, which has been dubbed "Operation Unbreakable Alliance."

Senior Israel officials are aware of the possible reductions and are trying to figure out to deal with them, according to Israel's Globes business newspaper. Defense Minister Ehud Barak's recent visit to Washington may have been, in part, an attempt to convince Congressmen to dull the axe on funding for the anti-missile programs.

The threat of Israel's Middle East's neighbors plunging into anarchy and leaving Al Qaeda and Hizbullah in charge underscores the government's concerns.

The United States currently gives $3.15 billion in aid, although a large part of it actually is returned to American defense firms that Israel is required to use for much of the equipment and technology.

Congress and the White House have another week until the March 1 deadline, when either the federal deficit is reduced or automatic budget cuts come into effect, which could totally upset financial markets and America's credit rating.

Republicans control the House of Representatives and are using their power to try to crack the whip on government spending, both at home and abroad.
Posted by: tipper || 02/20/2013 11:57 || Comments || Link || E-Mail|| [1252 views] Top|| File under:
Southeast Asia
Aquino suspects sabotage of peace talks
The standoff in Sabah has infuriated Philippine President Aquino, who suspects that the incident is intended to sabotage his administration's peace initiatives with the Moro Islamic Liberation Front (MILF), reliable sources said yesterday.

The well placed sources said Malacañang believes Sulu Sultan Jamalul Kiram III is not acting on his own in highlighting his family's claim over Sabah. Kiram, the sources noted, is sick and is undergoing dialysis.

Among those being considered by administration officials as possible instigators of Kiram are Moro National Liberation Front (MNLF) chieftain Nur Misuari, former national security adviser Norberto Gonzales and even the President's uncle, former Tarlac congressman Jose "Peping" Cojuangco and his wife Margarita, who is running for senator under the United Nationalist Alliance (UNA).

Up to 300 of Kiram's followers are holed up in Sabah and have been surrounded by Malaysian security forces. Kiram has said his followers would not leave because "Sabah is our home."

The sources said that the President was furious over the Sabah incident, as it came on the heels of progress achieved in the government's peace initiative with the MILF.

The sources said the standoff in Sabah may also be linked to the recent attacks by an MNLF faction identified with Misuari on Abu Sayyaf strongholds in Jolo, Sulu, ostensibly to secure the release of hostages. Misuari, who is running as an independent candidate for governor of the Autonomous Region in Muslim Mindanao in the May elections, points out that the government has not fully implemented the peace agreement signed with the MNLF in 1996.

The sources suggested that the standoff in Sabah is seen as a way of derailing the peace process with the MILF.

A military official earlier said Kiram's Royal Sultanate Army began recruiting members over ten years ago. The official, who asked not to be named, said, "In the following years, they never gave the Philippine government any problem until this standoff in Sabah…until they went to Lahad Datu and declared they have the right to stay in Sabah."

The official pointed out that even the reported armed encounter between the MNLF and Abu Sayyaf in Sulu looked like an acoustic war, with no bodies being found despite reports of casualties on both sides.
Posted by: ryuge || 02/20/2013 00:00 || Comments || Link || E-Mail|| [400 views] Top|| File under:
Syria-Lebanon-Iran
Syria Eyes Western Reparation for 'Deaths by Sanctions'
[An Nahar] A cabinet minister on Tuesday said his country will demand compensation from Western officials who have imposed sanctions on Syria causing the deaths of "thousands".

"Who said that the embargo does not kill," Domestic Trade and Consumer Protection Minister Qadri Jamil said during a speech to parliament, which was broadcast by Syrian state television.


... and if you can't believe state television who can you believe?


Syria "will reclaim its rights by holding world officials accountable for imposing this unjust embargo that has killed thousands of Syrians," he said.

Jamil, who is also deputy prime minister for economic affairs, said that the government had "not yet calculated the number of Syrians who perished because of the embargo, cold, hunger and disease."

"We have been harmed by foreign intrusions. Compensation must be paid to the Syrian people," he said.

Posted by: Fred || 02/20/2013 00:00 || Comments || Link || E-Mail|| [1205 views] Top|| File under: Govt of Syria
EU spikes plea to arm rebels
BRUSSELS — European Union foreign ministers announced on Monday that they were keeping current sanctions against Syria in place for three months, rejecting attempts to alter an embargo on the country so that arms could be funneled to rebels fighting President Bashar Assad.

However, in an apparent nod to the UK, which had argued that the rebels should be exempted from the embargo, the ministers adopted a non-specific amendment "so as to provide greater non-lethal support and technical assistance for the protection of civilians."
EU foreign policy chief Catherine Ashton said that the meaning of that would be defined in meetings among the representatives of member countries to the union. She denied to reporters that the wording was a political fudge.
Still, British Foreign Secretary William Hague appeared to claim victory, saying many countries had not even wanted to discuss changing the embargo at a meeting in November.

"Most states were opposed to any amendment of the embargo and today we have amended it in a very important way, in a couple of very important ways," Hague said. He added that further amendments could be made three months from now, an indication that Britain might continue its push to arm the rebels.

"We will have to have that debate at the time, and I think that will depend on whether any political progress is now made in Syria and depend on the continued loss of life which continues on an appalling and unacceptable scale," Hague said.

Several EU foreign ministers said, in strong terms, that they opposed sending any more arms into the ravaged country. That view was supported on Monday by a new report by a UN-appointed panel that said Syria's civil war is becoming increasingly sectarian and the behavior of both sides is growing more and more radicalised. The report urged the international community to curb the supply of weapons and anti-government forces to part with foreign fighters.


Hard to get the rebels to give up one of the key factors that has gotten them to this point.
Posted by: Steve White || 02/20/2013 00:00 || Comments || Link || E-Mail|| [364 views] Top|| File under:
Who's in the News
37
[untagged]
9
Arab Spring
3
Govt of Syria
3
Salafists
3
Govt of Pakistan
2
Boko Haram
2
al-Qaeda in North Africa
2
TTP
1
Govt of Iran
1
Commies
1
Jamaat-e-Islami
1
Thai Insurgency
Bookmark
E-Mail Me
The Classics
The O Club
Rantburg Store
The Bloids
The Never-ending Story
Thugburg
RSS Links
Gulf War I
The Way We Were
Bio
Merry-Go-Blog
Hair Through the Ages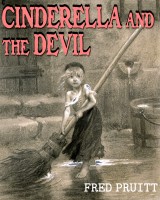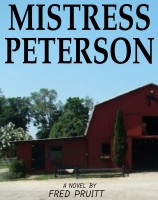 On Sale now!


A multi-volume chronology and reference guide set detailing three years of the Mexican Drug War between 2010 and 2012.

Rantburg.com and borderlandbeat.com correspondent and author Chris Covert presents his first non-fiction work detailing the drug and gang related violence in Mexico.

Chris gives us Mexican press dispatches of drug and gang war violence over three years, presented in a multi volume set intended to chronicle the death, violence and mayhem which has dominated Mexico for six years.
Click here for more information


Meet the Mods
In no particular order...


Steve White
Seafarious
Pappy
lotp
Scooter McGruder
john frum
tu3031
badanov
sherry
ryuge
GolfBravoUSMC
Bright Pebbles
trailing wife
Gloria
Fred
Besoeker
Glenmore
Frank G
3dc
Skidmark
Alaska Paul



Better than the average link...



Rantburg was assembled from recycled algorithms in the United States of America. No trees were destroyed in the production of this weblog. We did hurt some, though. Sorry.
3.80.32.33