Afghanistan
Civilians Killed in Faryab Bomb Blast
[TOLONEWS] At least four civilians have been killed and nine more injured in a bomb blast in northern Faryab province, local officials said Tuesday.

The incident took place in a hotel in the Khwaja Sabz Posh district about 10:30am local time, when an improvised explosive device (IED) went off, provincial police chief Nabi Jan Mullahkhil told TOLOnews.

The injured have been shifted to a hospital in the district, he added.

Two suspects have been arrested over the incident and police investigations are continuing, he added.

Posted by: Fred || 02/06/2013 00:00 || Comments || Link || E-Mail|| [6469 views] Top|| File under: Taliban
Africa Horn
Sudan: Mali Islamist Fighters Seen in Kutum, North Darfur
[ALLAFRICA] Various eyewitnesses from Kutum city, North Darfur, are claiming to have seen armed Islamic fighters from Mali that took part in the fighting in their country over the past week wandering around the city.
"Where am I? Mahmoud? Where are you?"
"Ahmed, pull your turban off your eyes!"
They told Radio Dabanga on Monday that the gunmen are mostly present in the western part of Kutum and in Adumur, where herders have settled temporary shelters.

Sources said these men look and have a very different skin tone than the usual Arab gunmen they normally see in Kutum and El-Waha towns. In addition, their Arabic accent is unusual.


Berbers? Algerians?


The "Mali militants" cover their heads like other fighters in Sudan, but the color of their shawl is black instead of green and yellow, onlookers pointed out.


Paks,


Upon their arrival at the Kutum market, the militants asked bystanders about shops selling mobile phones and battery chargers, sources said. They were driving Land Cruisers mounted with Dushkas and cannons.


"Dushkas" would be the 14.5mm DShK guns the Sovs used to mount on their tanks as antiaircraft. I don't know that one of them has ever actually shot down a plane, but they were called AA.


At the same time, several displaced persons living at Kassab said that "masked armed strangers"
"Who was that masked man?"
"I dunno, but he left me this silver Dushka round!"
entered the camp last Wednesday and asked about Damrah (Ternish), a well-known Arab settlement located west of Kassab. They were driving three vehicles, two of which were mounted with Dushkas and the other with cannons.

Other witnesses also confirmed to Radio Dabanga seeing unknown gunmen driving heavily armed vehicles over the past few days. They were "roaming the villages and valleys" around Kutum, especially the northern and western areas.


I have my doubts. Mali doesn't have any borders with Sudan. They'd have had to drive across either Niger and Chad or Algeria and Libya.


International news sources have mentioned in the past that about 150 Sudanese nationals had gone to Mali to fight against French troops. The government of Sudan, on its turn, admitted that some "jihadists" went to Mali to fight against the "nonbelievers".
"When Mahmoud comes marching home again,
Hurrah! Hurrah!"
Posted by: Fred || 02/06/2013 00:00 || Comments || Link || E-Mail|| [6512 views] Top|| File under: al-Qaeda in North Africa
Africa North
Tunisian politician's assassination prompts outpouring of grief and anger
[TELEGRAPH.CO.UK] A Tunisian opposition leader critical of both the Islamist-led government and of violence by radical Muslims was gunned down as he left his home on Wednesday - the first assassination in post-revolutionary Tunisia.


But it won't be the last. This is the way Salafists express their opinions.


Chokri Belaid, a leading member of a leftist alliance of parties known as the Popular Front, was shot as he left his house in the capital, Tunis.


"It's just business, Mike."


He was taken to a nearby medical clinic, where he died, the state news agency TAP reported.


That happens when you've taken a magazine load through the head.


The killing of Mr Belaid is likely to heighten tensions in the North African nation whose path from dictatorship to democracy has been seen as a model for the Arab world so far.


No! Re-e-e-e-eally?




Tunisia. Model for a transition from dictatorship to democracy in the Arab world. Is it just me or does anyone else get what that sentence really means?


Mr Belaid was part of the secular opposition Popular Front movement that opposes the Islamist-led government that emerged in the wake of the Arab Spring revolution. He claimed Ennahda, the moderate Islamist party that dominates the government, turns a blind eye to violence perpetrated by extremists against other parties.


That's because life is cheap in the lands ruled by Islam.


His family said Belaid regularly received death threats - the most recent on Tuesday - but had refused to limit his high-profile activities. The precise motive behind his killing, however, is currently unclear.


I'd say he was banged because he was a political opponent of Islamists, especially of Salafists.


Interior Ministry spokesman Khaled Tarrouch called the assassination a "terrorist act" and said the politician had been shot point-blank several times.


Yeah, really. A terrorist act. No doubt an arrest is expected momentarily. Don't expect to hear anything more in the near future, if ever.


Thousands of people quickly gathered in the heart of the capital to protest in front of the Interior Ministry, holding the government responsible for the slaying.


He's been receiving death threats and there wasn't a cop in sight. I'd call the govt responsible.


Tunisia's Islamist-led government is currently in negotiations with opposition parties to reshuffle the Cabinet and possibly expand the ruling coalition. Weeks of talks have yielded nothing, however, as the parties seem unable to reach an agreement over redistributing power.
Posted by: Fred || 02/06/2013 11:33 || Comments || Link || E-Mail|| [6523 views] Top|| File under: Salafists
Pirates ambush barge in Niger delta [beegeagle story & fotos]
Four persons, including two soldiers, a retired naval officer and the pilot of an oceangoing tugboat were yesterday killed during a gun battle between men of the Joint Task Force (JTF) and pirates in Bayelsa State. The pirates were said to have ambushed the barge they were escorting along the scenic River Forcados at Angiama community in the state.

The spokesman for the JTF in the Niger Delta, Operation Pulo Shield, Lt. Col. Onyema Nwachukwu, confirmed the incident Tuesday. THISDAY gathered that in the ensuing battle, two other soldiers sustained serious bullet holes, while three of the pirates also sustained serious bullet holes, even as they were dragged away by their colleagues when they made good their escape. One of the boat personnel was declared missing.

Posted by: Besoeker || 02/06/2013 07:19 || Comments || Link || E-Mail|| [6471 views] Top|| File under:
Tunisia bans Abu Iyadh radio interview
[MAGHAREBIA] A Tunisian judge on Monday (February 4th) barred private radio station Mosaique FM from broadcasting an interview with the alleged organiser of the US embassy attack, AFP reported.

The interview "might contain coded messages capable of influencing the investigation and disturbing public order", Judge Jalel Eddine Boukhtif said in a statement read on the air.

Abu Iyadh (real name Saif Allah bin Hussein) leads radical Salafist group Ansar al-Sharia. He is wanted on several terrorism-related charges, including "voluntary homicide with premeditation".

Abu Iyadh risks the death penalty if convicted.
Posted by: Fred || 02/06/2013 00:00 || Comments || Link || E-Mail|| [6464 views] Top|| File under: Salafists
Tunisia security forces on high alert
[MAGHAREBIA] Facing fresh threats of home-grown terrorism and following the terror siege at the In Amenas gas complex, Tunisia is beefing up security at oil installations, particularly along its southern border.

"Highly trained and armed combat units were sent to important sites in the Tunisian desert to protect oil and gas fields in the desert triangle of the country," TAP quoted security sources as saying on Tuesday (January 29th).

Given a rise in terrorist threats and the expansion of Islamist militant movements in the Maghreb, the Tunisian government put the nation's armed forces on high alert to prevent terrorists from launching any attacks in the coming days, national security experts said.

The new security measures went into effect after Tunisian security officials recently dismantled suspected terrorist cells, discovered illicit caches of weapons scattered about the country and the government extended the state of emergency through March 2nd.

the same time, the recent ouster of terrorist groups by French forces in northern Mali forced terrorists to flee into the Libyan desert near southern Tunisia, said Bassel Torjmen, an expert on terrorism in the Maghreb.

"This situation exacerbates the risk of terrorist operations similar to In Amenas in the Algerian desert and the southern Tunisian region of the oil fields, where many oil companies operate, and could become a potential target for these groups that have started experiencing organizational collapse and disintegration due to the fighting in Mali," Torjmen told Magharebia.

"There is another threat ... to be expected from groups linked to al-Qaeda in Tunisia. They could launch terrorist acts to draw media attention away from Mali, and to try to confuse the countries in the region and compel them to put pressure on France to halt its military operations in Mali," he added.

Young Tunisians have joined the ranks of al-Qaeda in the Islamic Maghreb (AQIM) in Mali, and AQIM could activate its sleeper cells in Tunisia in "just a matter of time", Torjmen said.

A jihadist in police custody recently confessed that AQIM was planning a series of attacks in Tunisia similar to the Algeria gas field siege last month, Echorouk reported.

Jihadist Derbala Laaroussi (aka Abu Talha Tounsi) told police interrogators that dozens of fellow militants were training in northern Mali for imminent terrorist attacks to be co-ordinated with Tunisian sleeper cells, the Algerian daily reported.

"The current security situation requires vigilance by Tunisian security forces, and regional security co-ordination, in view of the difficult situation faced by countries in the region," Mohamed Benzekri, a professor of international relations at the Université de Droit Tunis, told Magharebia.

"Thus we are in need of solidarity and security co-operation to ensure comprehensive control of common borders and find ways to combat terrorism, a problem that is complex and ever growing," he said.
Posted by: Fred || 02/06/2013 00:00 || Comments || Link || E-Mail|| [6471 views] Top|| File under: al-Qaeda in North Africa
Chadian troops secure Kidal as global players meet on Mali
[Dawn] Chadian troops swarmed into the desert town of Kidal in northeastern Mali on Tuesday, securing the last militant bastion as global players met in Brussels to carve out a path back to stability for the troubled west African nation.

The French defence ministry said 1,800 Chadian troops had entered Kidal to "secure" the Saharan outpost, after days of air strikes in the surrounding mountains where extremist insurgents are believed to be hiding in hillside caves.

"The French are controlling the airport with the back-up of two paratrooper units," a ministry official said, adding that nearly 4,000 French troops were now on the ground in its former west African colony.

The official said French air strikes had hit 25 targets in recent days, "mainly logistical depots and training centres" in the areas of Aguelhok and Tessalit, near the Algerian border.

French-led forces have driven out the extremist fighters, who had controlled the north for 10 months, from their key strongholds in Gao, Timbuktu and Kidal after sweeping to Mali's aid on January 11 to stop the rebels from advancing on the capital Bamako.

The rebels melted away into the Adrar des Ifoghas massif around Kidal, a craggy mountain landscape honeycombed with caves where they are believed to be holding seven French hostages kidnapped in Mali and Niger in 2011 and 2012.

Dozens of French warplanes have carried out air strikes in recent days on rebel training and logistics centres in the region, near the Algerian border and some 1,500 kilometres northeast of Bamako.

French Foreign Minister Laurent Fabius said Monday the strikes were aimed at blocking the rebels' supply routes to flush them out.

Some 600 French troops based in the fabled city of Timbuktu prepared to withdraw on Tuesday, crossing the Niger River and making their way to Gao before heading to Kidal, a military source told AFP.

On Monday Fabius said France was working to "very quickly" withdraw its forces from Timbuktu and hand the baton over to African troops.

In Brussels, global players met to carve out plans for Mali's future once the 26-day-old offensive draws to an end.

"When a state falls apart it takes time to put it together again, like Humpty Dumpty," a European Union official said on condition of anonymity. "It's going to take years to achieve the end outcome. But I hope it will only take months to achieve a secure enough environment."

Posted by: Fred || 02/06/2013 00:00 || Comments || Link || E-Mail|| [6510 views] Top|| File under: al-Qaeda in North Africa
Algeria sends troops to Mali border
[MAGHAREBIA] The Algerian army beefed up its positions on the border with war-torn Mali, a Tamanrasset parliamentarian said on Monday (February 4th).

"It's about preventing the infiltration of terrorist groups," Mohamed Baba Ali told AFP. "Without these reinforcements, there would have been terrorist incursions from northern Mali."

On Tuesday, Maghreb Affairs Minister Abdelkader Messahel will join representatives of the UN, the African Union and the Economic Community of West African States (ECOWAS) in Brussels for an international ministerial meeting on Mali, APS reported.

In related news, dozens of French warplanes carried out major air strikes in north-eastern Mali. Ansar al-Din and al-Qaeda fighters fled to the Adrar des Ifoghas region, near the Algerian border, after the fall of Kidal.

"They can only stay there long-term if they have ways to replenish their supplies. So the army, in a very efficient manner, is stopping them from doing so." French Foreign Minister Laurent Fabius said.

Posted by: Fred || 02/06/2013 00:00 || Comments || Link || E-Mail|| [6474 views] Top|| File under: al-Qaeda in North Africa
Africa Subsaharan
France: Hundreds of Islamist militants killed in Mali
"Several hundred" Islamist militants have been killed since France launched an offensive in Mali last month, the French defence minister has said.

Jean-Yves Le Drian said they had been killed in airstrikes and direct combat with French troops.

Meanwhile, Foreign Minister Laurent Fabius has said that France may begin pulling out of Mali as early as March.

In a newspaper interview, he said that "if everything goes as planned, the number of troops should diminish".

France has an estimated 4,000 troops in Mali and officials from multilateral institutions and dozens of countries have been meeting in Brussels to discuss how to replace them.

The defence minister said the last major town in northern Mali to remain in the hands of the rebels, Kidal, was now under French control.

Air attacks are continuing on suspected rebel hideouts north of the town.
'Significant number'

The militants died in French airstrikes on vehicles carrying fighters and materials, or in ground fighting in the town of Konna at the start of the campaign and later in the town of Gao, Mr Le Drian said.

He said French troops had inflicted "great damage on the jihadist terrorist groups", saying "several hundred, a significant number" of Islamist fighters had been killed.
Posted by: tipper || 02/06/2013 00:50 || Comments || Link || E-Mail|| [6497 views] Top|| File under:
Bangladesh
3 killed in Ctg violence
[Bangla Daily Star] At least three people were killed and around 100 injured across the country yesterday as Jamaat-e-Islami enforced a dawn-to-dusk hartal protesting the war crimes trial of its leader Abdul Quader Mollah.

As the International Crimes Tribunal-2 sentenced Quader Mollah to life imprisonment yesterday, Jamaat called another countrywide daylong hartal for today demanding cancellation of the ICT and release of its top leaders detained on war crimes charges.

The government last night deployed Border Guard Bangladesh (BGB) members in different strategic points of the capital to avert any subversive activities over the verdict.

Around 6:30pm yesterday, Jamaat-Shibir cadres swooped on law enforcers in the port city's Dewanhat area. They opened fire and hurled hand-made bombs at police.

A pedestrian suffered injuries in the blasts.

Admitted to Chittagong Medical College Hospital (CMCH), he succumbed to his injuries immediately after being taken to an operation theatre, doctors said.

The victim, Afzal Ahmed, 25, was a vendor from Pahartali, Chittagong.

Another pedestrian, Shafiqul Islam, 24, a garment worker, suffered serious injuries being hit by sticks as he was caught in the clash.

Shafiqul breathed his last at the CMCH around 9:15pm, Assistant Sub-Inspector Pankaj Barua of CMCH Police Camp said.

Earlier around 12:30pm, a man was killed in a gunfight between police and pro-hartal activists in the port city's Alankar intersection.

The victim, Imran Khan, was a first-year student of Chittagong Polytechnic Institute. Jamaat claimed the youth was its activist but his father told The Daily Star that he was not involved in politics.

Soon after the tribunal pronounced its verdict around 11:30am, Jamaat and its student body Islami Chhatra Shibir went berserk and vandalised more than 100 shops and automobiles at different parts of the country, said witnesses.

The rioters also torched at least 30 vehicles including five police vans.

Equipped with firearms and sharp weapons, Jamaat-Shibir men attacked police and hurled bombs at three places including Nababganj in Dinajpur leaving four police members injured.

Over 35 people in Chittagong and 65 more elsewhere suffered wounds when the Jamaat-Shibir cadres fought pitched battles with the law enforces. The injured include at least 25 policemen.

Witnesses told The Daily Star that several hundred pickets equipped with sticks and brick chips attacked police at Alankar intersection in Chittagong and blasted hand-made bombs around 1:00pm.

In Bahaddarhat intersection, over 2,000 Jamaat-Shibir men wielding guns brought out a militant procession around 1:00pm. They went on the rampage smashing shops and torching at least 20 vehicles.

The activists marched towards Panchlaish Police Station while firing shots. Police had to fire back to disperse the attackers.

At least eight people including an additional deputy commissioner and a constable of Chittagong Metropolitan Police were injured in clashes in the port city. They were admitted to CMCH.

Police nabbed 15 persons in connection with the Bahaddarhat incident.

Posted by: Fred || 02/06/2013 00:00 || Comments || Link || E-Mail|| [6498 views] Top|| File under: Jamaat-e-Islami
Caribbean-Latin America
4 die in Sinaloa state

For a map, click here

Four men in their 20s were found executed in a remote area of Sinaloa state Sunday, according to Mexican news accounts.

A news report posted on the website of El Diario de Coahuila news daily said that the four men were found in Sinaloa municipality on a road leading to Bacubirito.

The victims were identified in a separate news report which appeared on the website of El Debate news daily as Joel Lopez Cabrera, 25, La Jaina, Jose de Jesus Elizade 25, Los Mochis, Avetano Hernandez Elizade, 29, Los Mochis and Juan Carlos Valdez Sanchez, of El Gallo.

All four victims were shot at the scene. Police found 20 spent AK-47 and two .38 Super cartridge casings at the scene. Reports are two of the victims attempted to flee the shooting before they were caught by the gunfire.

Chris Covert writes Mexican Drug War and national political news for Rantburg.com
Posted by: badanov || 02/06/2013 00:00 || Comments || Link || E-Mail|| [6477 views] Top|| File under:
7 die in Nuevo Laredo

For a map, click here. For a map of Tamaulipas state, click here

Seven unidentified individuals were found shot to death in Nuevo Laredo, Tamaulipas last Saturday, according to Mexican news accounts.

A news report posted on the website of Vanguardia news daily Monday said that four men were found shot to death near a beer dispensary known as Super Plus Carmen, which is near the intersection of calles Ocampo and Gutierrez.

The article, which was a news dispatch from an El Universal wire service said that three of the dead were partially identified. A fifth victim, an unidentified minor, was also found at the scene.

Later the same night, two unidentified men in their 20s were found shot to death at a a beer dispensary known as Modelorama near the intersection of calles Dr. Mier and Aquiles Serdan. The article said that a third victim was taken for medical treatment, but later died. He was identified as José Luis Pérez Vargas.

Chris Covert writes Mexican Drug War and national political news for Rantburg.com
Posted by: badanov || 02/06/2013 00:00 || Comments || Link || E-Mail|| [6486 views] Top|| File under:
Europe
Bulgaria Implicates Hezbollah in July Attack on Israelis
Tipper posted a BBC account of this yesterday, and Fred found this version at France24. I'm providing the NYT version here for the implications not voiced explicitly in either of those two accounts-- that Europe now finally might be forced to consider Hezbollah to be a 'terrorist organization'. Really. Apparently this is bad. I'm snipping the parts that aren't on-point.

SOFIA, Bulgaria -- The Bulgarian government said on Tuesday that two of the people behind a deadly bombing attack that targeted an Israeli tour bus six months ago were believed to be members of the military wing of the Lebanese militant group Hezbollah.

The announcement could force the European Union to reconsider whether to designate the group as a terrorist organization and crack down on its extensive fund-raising operations across the continent. That could have wide-reaching repercussions for Europe's uneasy détente with the group, which is an influential force in Middle East politics, considers Israel an enemy and has extensive links with Iran.



"There's the overall fear if we're too noisy about this, Hezbollah might strike again, and it might not be Israeli tourists this time"

Bulgaria's interior minister, Tsvetan Tsvetanov, said at a news conference that the investigation into the bombing in Burgas in July 2012 found that a man with an Australian passport and a man with a Canadian passport were two of the three conspirators involved in the attack, which claimed the lives of five Israeli tourists and a Bulgarian bus driver.

Bulgarian investigators had "a well-founded assumption that they belonged to the military formation of Hezbollah," Mr. Tsvetanov said.

Bulgarian officials have found themselves under pressure from Israel and the United States, which consider Hezbollah a terrorist organization, to blame it for the bus attack. But the Bulgarians also have been facing pressure from European allies like Germany and France, which regard Hezbollah as a legitimate political organization, to temper any finding on the sensitive issue.

The United States welcomed the finding. "We call on our European partners as well as other members of the international community to take proactive action to uncover Hizballah's infrastructure and disrupt the group's financing schemes and operational networks in order to prevent future attacks," said John O. Brennan, President Obama's chief counterterrorism adviser and his nominee to run the Central Intelligence Agency, in a statement Tuesday.

But Catherine Ashton, the European Union's high representative for foreign policy, responded with caution. "The implications of the investigation need to be assessed seriously as they relate to a terrorist attack on E.U. soil, which resulted in the killing and injury of innocent civilians," she said in a statement.

The new secretary of state, John Kerry, released a statement urging "governments around the world -- and particularly our partners in Europe -- to take immediate action to crack down" on Hezbollah, and made a phone call to Ms. Ashton. Asked if he had pressed for Hezbollah to be blacklisted, the State Department spokeswoman, Victoria Nuland, said that Ms. Ashton "knows where we want to go."

An E.U. official, speaking on condition of anonymity due to the sensitivity of the issue, said that the question of listing Hezbollah as a terrorist organization would have to be a unanimous decision by all 27 member states.

Mr. Tsvetanov spoke to reporters here after briefing top government officials and security personnel about the state of the investigation.

"We have followed their entire activities in Australia and Canada so we have information about financing and their membership in Hezbollah," he said. Mr. Tsvetanov did not mention Iran, however, Hezbollah's ally and chief backer.

The Israeli official, along with an Israeli counter-terrorism expert, said that it was not surprising that Iran was not mentioned, because Bulgaria's investigation did not extend beyond its own borders, and was focused on what happened on the ground, not the larger question of who approved or financed the operation.

"The fact that they didn't put their finger in front of Iran and leading to the responsibility of Iran, one cannot blame them," said Boaz Ganor, head of the Institute for Counter-Terrorism at the Interdisciplinary Center in Herzilya, Israel. "You need a different level of intelligence, a different level of facts in your hands, to prove the next level, which is that Hezbollah was conducting that under the initiation or the approval of Iran. That they probably don't have right now."

Hezbollah has denied responsibility for the bombing. Amin Hotait, a retired general in the Lebanese army close to Hezbollah, said the decision "Lacks the unequivocal evidence."

"The party doesn't usually retaliate against Israeli attacks by killing civilians," Mr. Hotait said. "This decision is political in nature, since Bulgaria is not independent country, but politically dependent on the West."

But analysts said the bombing was one chapter in a shadow war pitting Israel against Iran and Hezbollah. Israel is believed to be behind the killings of Iranian nuclear scientists. Operatives of the Iranian Quds Force, an elite international operations unit within Iran's Islamic Revolutionary Guards Corps, were believed to be behind a series of plots against Israeli targets in Thailand, India, Georgia and elsewhere. Israeli officials said the Burgas attack bore the hallmarks of a Hezbollah operation.

The European calculation all along has been that whatever its activities in the Middle East, Hezbollah does not pose a threat on the Continent. Thousands of Hezbollah members and supporters operate in Europe essentially unrestricted, raising money that is funneled back to the group in Lebanon.

Changing the designation to a terrorist entity raises the prospect of unsettling questions for Europe -- how to deal with those supporters, for example -- and the sort of confrontation governments have sought to avoid.

"There's the overall fear if we're too noisy about this, Hezbollah might strike again, and it might not be Israeli tourists this time," said Sylke Tempel, editor in chief of the German foreign affairs magazine Internationale Politik.

Bulgarian officials would like to maintain strong ties with Israel and the United States, and European allies like France and Germany. They had maintained a studied silence for more than six months since the attack.

"If you factor in the suspicion that there are political implications beyond Bulgaria's borders, it's completely understandable that they've been playing for time," said Dimitar Bechev, head of the Sofia office of the European Council on Foreign Relations.

Bulgarian officials are acutely aware of the consequences of their findings even though larger European Union members did not exert blatant pressure on them regarding the Hezbollah question. "It was not a campaign," said Philipp Missfelder, a leading member of Chancellor Angela Merkel's Christian Democrats and the foreign policy spokesman for the party in Parliament. "Some German officials dropped a few words."

But Mr. Missfelder said that attitudes toward Hezbollah were gradually shifting. "It's clear that they are steered from Iran and they are destabilizing the region," Mr. Missfelder said. "The group that thinks Hezbollah is a stabilizing factor is getting smaller."

Hezbollah's dual nature as what Western intelligence agencies call a terrorist organization and a political party with significant social projects, including schools and health clinics, make it more difficult to dismiss. Hezbollah is a significant political actor in Lebanon, and many European officials are particularly wary of upsetting the status quo as the civil war drags on in Syria.

A sort of modus vivendi exists where Hezbollah keeps a low profile for its fund-raising and other activities and Europeans do not crack down. In Germany alone, 950 people have been identified as being associated with the organization as of 2011. The group has always been treated as a benign force, even if assessments of the danger it presented vary greatly.

The senior Israeli official said Jerusalem was pleased with the Bulgarian report, which he said would "make it much more difficult" for European countries "to circumvent debate about the true nature of Hezbollah."

"We quickly came to the conclusion that Hezbollah was behind it," the official said. "The Bulgarians wanted to dig deeper before they were willing to say in public what they found. And who that led to. They dug deeper and deeper, and the deeper they dug, the closer they got to Hezbollah."

The official said that Israel had shared intelligence reports with the Bulgarian authorities and that the Bulgarian investigators had briefed Jerusalem about their findings, but that Israel purposely kept its distance because an independent report from a European country would be more powerful. "We didn't know what they were going to say," he said. "It was up to them to decide how they want to play this politically."
Continued on Page 49
Posted by: Steve White || 02/06/2013 00:00 || Comments || Link || E-Mail|| [6479 views] Top|| File under:
India-Pakistan
Fat Lady Sings for Abd el Kader Mahmoud Mohamed el Sayed
Old news but new announcement with name attached.


Al Qaeda announced the death of Abd el Kader Mahmoud Mohamed el Sayed, a longtime senior jihadist leader and military commander, who was killed in a drone strike in Pakistan sometime in the spring of 2012. El Sayed, who is also known as Abu Saleh al Masri, was a member of al Qaeda since the early 1990s, and served in multiple jihadist theaters, including in Italy. He commanded al Qaeda forces along the Afghan-Pakistan border before being killed along with his son.

According to el Sayed's martyrdom statement, he was killed along with his son, Saleh, sometime "in Rajab 1433H [May-June 2012] via the bombing of an unmanned drone." Saleh, who was born sometime in 1993, was either 18 or 19 when killed.

Saleh had "accompanied his father in the fighting fronts and did jihad with him until Allah fated that he go with him, so he was bombed along with his father and martyred beside him."

The date and location of the strike that killed el Sayed and his son was not provided in the biography. The US carried out 11 drone strikes in Pakistan's tribal agency of North Waziristan in the months of May and June 2012.
Posted by: Glenmore || 02/06/2013 09:19 || Comments || Link || E-Mail|| [6576 views] Top|| File under:
Undertrial prisoner escapes from ATC lock-up
[Dawn] In what appears to be a first of its kind incident, an undertrial prisoner facing trial in a kidnapping for ransom case managed to escape from the heavily guarded anti-terrorism courts complex on Monday.

Three courts are working in the ATC complex in the old KMC rest house located on M.T. Khan Road near the so-called high-security zone. The building is in dilapidated condition and despite orders of the superior judiciary to shift the courts to a better place the provincial government has not taken any action.

Officials said that Rajab Ali alias Nadeem was brought to the ATC complex from jail along with his accomplice Sain Dad in connection with the hearing of 2011 kidnapping for ransom and illicit weapon cases against him.

The cases were fixed before the ATC-III and the UTP was produced in court on Monday.

However, the hearing of the cases was adjourned till Feb 22 since a judicial magistrate, one of the prosecution witnesses, did not appear in court to testify against them.

After the hearing, Rajab and Sain Dad along with other UTPs were brought back to a makeshift lock-up near the boundary wall of the ATC complex for their departure to prison.

The officials said that Rajab somehow managed to unlock his handcuffs, scale the wall adjacent to the KPT warehouse and escape.

Sources said that normally around five policemen were posted around the lock-up to keep a watchful eye on the UTPs, but no policeman was seen around the lock-up at the time of escape.

A security official at the ATC complex said that between 70 and 80 UTPs were brought to the ATCs on a daily basis. However, only 15 UTPs were transported to the ATCs on Monday since the legal work was partially suspended due to the death of a senior lawyer, he added.

Rajab has been charged with kidnapping a man and demanding Rs20 million as a ransom.According to the prosecution, the accused abducted the victim on Oct 21, 2011 near Karachi Airport for ransom. Later, the amount was settled at Rs500,000 and the captive was released on Oct 31 after the payment of ransom. On Nov 4, 2011 acting on a tip-off the anti-violent crime cell raided a house in Malir Halt, arrested the accused and found unlicensed weapons in their custody.

A case (FIR 265/11) was registered under Sections 365-A (kidnapping to extort property etc) and 34 (common intention) of the Pakistan Penal Code read with Section 7 of the Anti-Terrorism Act, 1997 on a complaint of the victim's wife at the Airport police station. The accused persons were also separately booked under Section 13-D of the Pakistan Arms Ordinance, 1965.

Meanwhile, two constables of the court police -- Moinullah and Zahid Hussain -- were arrested and a case (FIR 23/2012) was registered against them and the accused who escaped at the Mithadar police on behalf of the state station under Sections 223 (escape from confinement or custody negligently suffered by public servant), 224 (resistance or obstruction by a person to his lawful apprehension) and 225 (resistance or obstruction to lawful apprehension of another person) of the Pakistan Penal Code.

Posted by: Fred || 02/06/2013 00:00 || Comments || Link || E-Mail|| [6477 views] Top|| File under: Govt of Pakistan
Southeast Asia
Four traders gunned down execution-style In Southern Thailand
Armed men tied up four Buddhist fruit traders then shot them in the head one by one in the latest horrendous attack in Yala province early yesterday. Police found the bodies of the victims, including one woman, with their hands tied behind them, in a house in Krong Pinang district at about 1 a.m. The four, a couple and two men, were from the eastern province of Rayong.

Seven gunmen dressed in black arrived in a pickup truck, ambushed the group who were eating their dinner, tied their hands behind their backs and gunned them down. Police suspect the shootings are the work of an terrorist insurgent group led by Issamaae Layalong, which has been involved in the killing of soldiers, police and villagers in Krong Pinang district.

Pol Maj-General Pira Boonlieng said, "The attack was outrageous and has affected people inside and outside the area, as the victims had come to Yala to buy fruit."

He expressed his belief police would be able to take legal action against the gunmen because there was plenty of evidence at the scene. He said, "I already ordered a check be made to see if there are other Thai-Buddhists who have come to the area to buy fruit so we can provide protection for them."

The killings took place less than a week after two rice-farming trainers from the central provinces were killed in Pattani. The two were in Yala to train local farmers to work under the government's project to rehabilitate abandoned paddy fields.

Meanwhile in Pattani, Pisarn Mawae, the district chief of Ma-Yor, who survived an attack in broad daylight on Monday, said he still wished to continue his work and would be more cautious.

Pisarn and other three officials were in a pickup when another pickup with six gunmen traveling in the opposite direction suddenly switched lanes and blocked their vehicle at an intersection. The gunmen then opened fire on the district chief's bullet-proof car. After seeing Pisarn's vehicle could take the bullets, one of the gunmen jumped from the vehicle and fired directly at Pisarn. A bullet hit the leg of a female student on a motorcycle who was nearby.

In related news, a 100-strong security team yesterday at 2 p.m. arrested a suspected bomber of the Lee Gardens Hotel in Songkhla on March 31 last year, identified as 36-year-old Jehmha Wani. Songkhla Court had issued seven warrants for the arrest of Jehmha, three for arson attacks on schools in Chana district in August 2007.
Posted by: ryuge || 02/06/2013 00:00 || Comments || Link || E-Mail|| [6476 views] Top|| File under: Thai Insurgency
Syria-Lebanon-Iran
Israel Deploys 3rd Missile System to North
[An Nahar] Israel has deployed a third Iron Dome missile defense battery to the north of the country a few days after carrying out an air strike inside neighboring Syria, Israeli media said on Tuesday.

"The deployment of several Iron Dome batteries in the north of the country comes as part of the setting up of the system," an army spokesman was quoted as saying.

The third Iron Dome battery's dispatch comes after Defense Minister Ehud Barak implied Israel was responsible for a January 30 air strike inside Syria that was immediately attributed to the Jewish state.

The strike targeted a military complex near Damascus that a U.S. official later said contained surface-to-air missiles, and an adjacent facility said to house chemical weapons.

Israeli media last month reported the deployment of two Iron Dome batteries to the country's north as a precaution against potential attacks from Syria or Lebanon.

The Jewish state fears the possibility of chemical weapons falling into the hands of Islamist militants should Syrian President Bashar Assad fall, as Damascus continues to fight a two-year uprising that has turned into a bloody civil war.

The Iron Dome batteries -- which can shoot down missile attacks with a range of up to 70 kilometers (44 miles) -- would allow Israel to launch a quick strike on targets in its two northern neighbors, a security source told Agence France Presse.

Posted by: Fred || 02/06/2013 00:00 || Comments || Link || E-Mail|| [6506 views] Top|| File under: Govt of Syria
Who's in the News
38
[untagged]
8
Govt of Iran
5
al-Qaeda in North Africa
4
Govt of Pakistan
4
Arab Spring
4
Govt of Syria
3
Salafists
2
Boko Haram
2
Jamaat-e-Islami
1
Hezbollah
1
Commies
1
al-Qaeda
1
Taliban
1
Thai Insurgency
Bookmark
E-Mail Me
The Classics
The O Club
Rantburg Store
The Bloids
The Never-ending Story
Thugburg
Gulf War I
The Way We Were
Bio
Merry-Go-Blog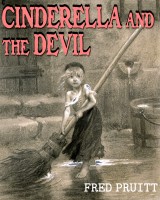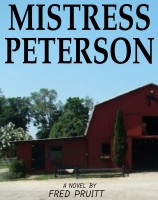 On Sale now!


A multi-volume chronology and reference guide set detailing three years of the Mexican Drug War between 2010 and 2012.

Rantburg.com and borderlandbeat.com correspondent and author Chris Covert presents his first non-fiction work detailing the drug and gang related violence in Mexico.

Chris gives us Mexican press dispatches of drug and gang war violence over three years, presented in a multi volume set intended to chronicle the death, violence and mayhem which has dominated Mexico for six years.
Click here for more information


Meet the Mods
In no particular order...


Steve White
Seafarious
Pappy
lotp
Scooter McGruder
john frum
tu3031
badanov
sherry
ryuge
GolfBravoUSMC
Bright Pebbles
trailing wife
Gloria
Fred
Besoeker
Glenmore
Frank G
3dc
Skidmark
Alaska Paul



Better than the average link...



Rantburg was assembled from recycled algorithms in the United States of America. No trees were destroyed in the production of this weblog. We did hurt some, though. Sorry.
3.238.225.8

Help keep the Burg running! Paypal: