Afghanistan
Taliban burn music shops in Khost
Taliban torched or damaged nearly two dozen music and video shops selling "un-Islamic" materials in a small town in eastern Afghanistan, an official said on Friday. The fundamentalist rebels also left leaflets warning that merchants in Alisher in Khost province will be "badly punished" if they do not stop selling CDs and DVDs, police official Wazir Badshah said. "The enemies came and burned down some nine music shops and destroyed the doors of 12 others. They've also dropped leaflets in the area threatening to punish people selling musical materials," Badshah said. He said the act was aimed at creating fear amongst residents and to show the weakness of the government of US-backed President Hamid Karzai.
Posted by: Fred || 04/07/2007 00:00 || Comments || Link || E-Mail|| [6475 views] Top|| File under:
Afghanistan: Four Dead In Suicide Bombing
(AKI) - A suicide car bomber hit a police checkpoint near the parliament in Afghanistan's capital Kabul on Friday, killing four people, including a policeman who tried to stop him, police and witnesses said. At least four other people were wounded in the attack in Darulaman Road, in western Kabul, the capital's police chief Esmatullah Dawlatzai told reporters at the site. "It was a suicide attack. The attacker exploded his car when a policeman tried to stop his vehicle,'' he said, quoted by Pakistan's Geo TV.

The pieces of the vehicle were strewn around the road, and charred remains of the bomber were covered by plastic and white cloth in at least two places nearby. Windows of the nearby buildings were shattered.

Police closed down the road, and officers were collecting pieces of the vehicle and those of the bomber. No one immediately claimed responsibility.

Last week four people died in a blast near Kabul's main market during the morning rush hour, in one of a series of attacks in recent weeks. Friday's attack is the third in Kabul this year.

Posted by: Fred || 04/07/2007 00:00 || Comments || Link || E-Mail|| [6475 views] Top|| File under:
Taliban Take Over District In Zabul Province
(AKI) - The Taliban have seized control of the Afghan district of Khak in the province of Zabul, Gulab Shah Alikhail, spokesman for provincial governor, told China's Xinhua news agency. More than 100 fighters took part in the attack in the centre of the district which lies about 65 kilometres from Qalat, capital of Zabul province. Local police forces were forced to withdraw from the district centre. Reports say that the NATO-led International Security Assistance Force (ISAF), is verifying the information. The seizure of the district comes as the ISAF and Afghan troops are involved in a major offensive launched last month in the nearby province of Helmand, where rebels have held a small town for nearly two months.

Meanwhile in a separate attack also in Zabul province, between the capital Qalat and the district of Mizan, militants attacked a construction site, killing five guards and injuring another four, according to Gulab Shah Alikhail, spokesman for the provincial governor.
Posted by: Fred || 04/07/2007 00:00 || Comments || Link || E-Mail|| [6477 views] Top|| File under:
Africa Horn
Ransom paid: Somali pirates free Indian crew
DUBAI: An Indian-flagged vessel with its 14-member crew, which was hijacked by pirates off Somalia, has been freed after a USD 45,000 ransom was paid to the captors, maritime sources in Dubai said on Saturday. The vessel MV Nimatullah was hijacked by the Somali pirates last week off the port of Mogadishu.

Basheer Khalid Moosa, who charted the vessel to Mogadishu from Dubai, said his agents paid the ransom. "The pirates had demanded USD 50,000 but settled for USD 45,000," he was quoted as saying by Khaleej Times.

MV Nimatullah is currently docked in Mogadishu port and will set sail for Dubai after clearing the cargo, Moosa said, adding the crew members were all safe and healthy.

The pirates in Somalia had hijacked another UN-charted vessel, MV Rozen, on February 25 this year. This vessel is still missing.
Posted by: John Frum || 04/07/2007 11:10 || Comments || Link || E-Mail|| [6491 views] Top|| File under:
Africa North
Algeria cracking down on Al-Qaeda
Algerian troops backed by helicopter gunships have carried out their biggest offensive in years against armed groups, after a reported increase in attacks.

Al Jazeera reported that thousands of troops have been carrying out assaults in the mountains and forests in the east of the country for more than a week. "We are waging the counter-terror fight without let-up," Abdelaziz Bouteflika, the Algerian president, told El Pais, a Spanish daily newspaper, a few days before the military campaign began last month.

Newspapers have reported the aim is to kill or arrest fighters behind the attacks, which are said to be linked to Al-Qaeda. Diplomats say the goal of the military operation is to cut ties between Algerian groups and people among North African communities in Europe seeking to attack Western targets.

"The time for the hand of friendship policy has reached its limits. I believe there's a shift in the government approach towards giving the fight against insurgents more muscle," Anis Rahmani, a security analyst who edits the Ech-Chorouk daily, said.
Posted by: Fred || 04/07/2007 00:00 || Comments || Link || E-Mail|| [6476 views] Top|| File under:
Tunisian court convicts 5 men of terrorism
A Tunisian court on Friday convicted five men of terrorism-related charges and handed them sentences of up to 28 years in prison, their lawyer said.

The court sentenced computer expert Mohamed Moncef Baghdadi to a total of 28 years in prison in two separate cases. In one, he was charged with belonging to and collecting funds for a terrorist organization, said his lawyer, Samir Ben Amor.

Prosecutors said Baghdadi raised money to send recruits to Algeria to join Al-Qaida in North Africa, formerly known as the GSPC, or the Salafist Group for Call and Combat. Two others were also sentenced to 10 years in prison in the case.

In a separate affair also tried Friday, Baghdadi was convicted for training in explosives-making, a skill prosecutors said he had hoped to use in Iraq after joining up with insurgents there, the lawyer said. Another man was also handed a 16-year sentence in that case. In a third case, student Mehdi Mabrouk was sentenced to seven years in prison for planning to join Iraq's insurgency, Ben Amor said.

This article starring:
his lawyer, Samir Ben Amor
MEHDI MABRUK
al-Qaeda in the Islamic Maghreb
MOHAMED MONCEF BAGHDADI
al-Qaeda in the Islamic Maghreb
Al-Qaida in North Africa
Salafist Group for Call and Combat
Posted by: Fred || 04/07/2007 00:00 || Comments || Link || E-Mail|| [6471 views] Top|| File under:
Europe
Eight Kurdish activists imprisoned
Turkey sentenced eight Kurdish political activists to three years and nine months imprisonment on Friday. Turkey's court official said they were sentenced for aiding armed Kurdish rebels in southeast Turkey. The eight were from the Democratic Society Party (DTP), the main Kurdish party in Turkey.

The try against them started after a militant from the outlawed Kurdistan Workers' Party (PKK) implicated them in his testimony. Although they rejected the charges, the court found them guilty of "aiding and abetting a terrorist organization". The sentence is to be appealed in the future for the PKK militant who accused them in the first place later retracted his testimony.
Posted by: Fred || 04/07/2007 00:00 || Comments || Link || E-Mail|| [6472 views] Top|| File under:
India-Pakistan
Pakistani army secures Uzbek militants' stronghold in S. Wazoo
The Pakistan army moved into a known stronghold of foreign al Qaeda militants near the Afghan border after a tribal militia battled the Islamist militants this week, residents and officials said on Saturday. Pakistani troops were deployed on Friday evening in mountainous Shin Warsak, about 10 km (6 miles) west of South Waziristan's main town of Wana. It was the first movement of Pakistani troops outside Wana in the tribal region since the government struck a peace deal with tribal elders in February 2005.

Military spokesman Major-General Waheed Arshad said the troops moved into Shin Warsak to provide security to the people and were not involved in the fighting. Shin Warsak, Azam Warsak and nearby villages saw heavy fighting in 2004 after the Pakistan army launched a major offensive against jihadists commanded by Tahir Yuldashev, head of the Islamic Movement of Uzbekistan. Yuldashev, who is accused of a series of bomb blasts in the Uzbek capital, Tashkent, in 1999, is at large but believed to be still in the region.
Posted by: trailing wife || 04/07/2007 16:11 || Comments || Link || E-Mail|| [6473 views] Top|| File under:
Six killed in naxal attack in Jharkhand, twenty die in Tamil Nadu explosion
RANCHI: Six persons, including two CISF personnel, were killed and six others injured when naxals launched attacks on a CISF picket at Khasmahal coal project in Bokaro district and a police station, a senior police official said on Saturday. The two CISF personnel received fatal bullet wounds in the attack on Friday night on the picket near the project under Gandhi Nagar police station of the district, Superintendent of Police Priya Dubey said.

Four civilians died when the Maoists fired at Kurpania Bazaar nearby, the SP said. Two other CISF jawans and four other civilians were injured in the attack.

The Maoists, who exploded landmines at several places to create panic in the area, also tried to storm the Gandhi Nagar police station but the police repulsed their move. Both the security personnel and the Maoists traded several rounds of bullets.

A cleaner of a dumper was injured when a separate group of extremists exploded a landmine in an attempt to blow up a bridge leading to Khasmahal to stop police movement.

Soon after the attack, the Bokaro SP rushed to the spot with reinforcements. The encounter lasted till the early hours. The injured were being treated at a nearby hospital.

20 killed, 18 injured in car explosion in Tamil Nadu

NEW DELHI: The Union Home Ministry is in touch with the Tamil Nadu government following the death of 20 people in a car explosion in Villupuram on Saturday. An MHA spokesman said senior officials in the Home Ministry were in touch with state government officials and trying to find out the details of the incident.

At least 20 people were killed and 18 injured, some seriously, when a car believed to be carrying "some explosive substance" blew up at Senthur village near Villupuram.
Posted by: John Frum || 04/07/2007 11:07 || Comments || Link || E-Mail|| [6479 views] Top|| File under:
Blasts damage 'un-religious' activity site
An explosion at the Peshawar bus terminal in the Gulbahar area on Friday damaged a Quetta-bound vehicle, but caused no casualties, while unidentified assailants exploded two bombs at the site of a mela scheduled for today in Dera Ismail Khan. The Gulbahar police moharrar, Amir Siaf, told Daily Times that the blast took place at around 12:15am, partially damaging a vehicle. Peshawar SSP (Operations) Muhammad Iftikhar told Daily Times that the blast was part of the series of recent explosions aimed to terrify the city's residents.

Meanwhile, the blast in Dera Ismail Khan damaged the site of the mela. "The assailants also left pamphlets calling the mela an un-Islamic activity, and warned the people to stay way or face such blasts," said police.

Every year, residents of DI Khan organise the mela in which they play traditional games like kabaddi and horse racing. Draband police official Faqir Mohammad said the bombs exploded at around 12:30 am, damaging the site in the Kalo Qalandar area on Draband Road.

On Thursday evening, a blast in front of the City Girls College in the Hashtnagri area damaged the college's wall and injured worker Niaz Ali Shah, said sources, but Hashtnagri police said the blast injured two men – Ahmad Saeed and Muhammad Yasin. NNI adds: Separately, a blast in the Bahzadi Chakkarkot area of Kohat on Friday damaged a music shop. Cantt police said two men planted a bomb at a music centre in Bangesh Plaza and they had been arrested.
Posted by: Fred || 04/07/2007 00:00 || Comments || Link || E-Mail|| [6473 views] Top|| File under:
20 more killed in Wana gunbattle
Authorities imposed a curfew in Kurram Agency on Friday following sectarian violence in which three people were killed, and the army was called out to control the situation, said officials. FATA security chief Arbab Arif confirmed that a curfew had been imposed, and said the political administration had told him about a single casualty so far.

However, hospital sources said that three people were killed and 13 injured when Shias were attacked in an imambargah in the morning. AFP quoted an administration official as saying that trouble erupted when Shias staged a demonstration outside their mosque against local Sunnis who allegedly chanted anti-Shia slogans during a religious rally last week. Reuters reported that 20 people had been injured in gunbattles between Shias and Sunnis. "There is curfew in Parachinar city," said a security official. A resident of the area where the imambargah is located said, "The situation is still tense ... sporadic firing can still be heard."

Agencies add: Meanwhile in Wana, pro-government tribesmen stormed key bunkers occupied by foreign Al Qaeda militants on Friday, killing around 20 people, said security officials. In the major assault, the tribesmen overran several bunkers held by Central Asian rebels. "Some 20 bodies were found lying there before dawn, and more casualties were feared as the fighting continued throughout the night," said a security official. Sporadic gunfire continued on Friday morning. Residents said the dead in the clashes overnight included seven tribesmen. Meanwhile, ISPR Director General Major General Wahid Arshad said that army troops had been deployed to Shin Warsak to tighten security, but they were not taking part in the fighting.
Posted by: Fred || 04/07/2007 00:00 || Comments || Link || E-Mail|| [6472 views] Top|| File under:
Kashmir Korpse Kount
SRINAGAR, Kashmir - Two suspected Muslim militants and a soldier were killed in separate gunbattles in India-administered Kashmir on Friday, officials said.


One rebel was killed after a night-long encounter in state capital Srinagar's Nishat area. 'A gunfight began late last night after militants hurled grenades and opened fire on security men raiding a house on a tip-off,' a police officer said on condition of anonymity. 'One militant was killed. Two other militants managed to flee from the scene,' he said adding that the identity and group affiliation of the militants was being ascertained.

In another incident, security forces shot dead one rebel in the Anantnag district, 50 kilometres south of Srinagar. An Indian Army soldier was also killed in the gun battle.
Posted by: Steve White || 04/07/2007 00:00 || Comments || Link || E-Mail|| [6475 views] Top|| File under:
Iraq
Reuters notices chlorine gas attacks
A truck bomb exploded in the volatile Iraqi city of Ramadi on Friday, killing at least 15 people and releasing chlorine gas into the air, police and security sources said. There has been a spate of chlorine truck bomb attacks in recent months, mainly in western Anbar province. Ramadi is the capital of Anbar, stronghold of the Sunni Arab insurgency and a haven for al Qaeda.


Not that it's news to Rantburgers, but because Reuters finally noticed.


U.S. commanders and Iraqi police have blamed al Qaeda militants for several of the chlorine attacks.

Chlorine gas was widely used in World War One but its use in insurgent attacks in Iraq has particular resonance there. Saddam Hussein attacked Kurdish areas with chemical weapons in the 1980s during the Iran-Iraq war.


Next step: to remember that using war gasses for any reason is a war crime. But at least they acknowledge it's occurring.
Posted by: trailing wife || 04/07/2007 16:24 || Comments || Link || E-Mail|| [6494 views] Top|| File under:
U.S. Warplanes Attack Shiite Militiamen
U.S. warplanes attacked suspected militiamen wielding shoulder-fired rockets Saturday in the second day of fierce fighting against Shiite gunmen south of Baghdad, U.S. and Iraqi officials and witnesses said.


warms the cockles, donnit?


At least one civilian was killed and five were seriously wounded when an American tank fired on their house in Diwaniyah, 80 miles south of Baghdad, Iraqi police and hospital officials said. The victims were pulled from the rubble and evacuated to Diwaniyah hospital, police said.


"civilians" huh? thanks AP


The U.S. military had no immediate comment Saturday on any casualties among civilians or soldiers in Diwaniyah.

In Baghdad, two American soldiers were killed and seven were wounded by two separate roadside bombs Friday. One U.S. soldier was killed and four were wounded in an attack with an armor-piercing explosively formed projectile, or EFP, the military said in a statement.


another "gift" from the dinnerjacket?


The U.S. has blamed Iran for supplying Shiite militias in Iraq with the powerful weapons, which hurl a molten, fist-sized copper slug capable of piercing armored vehicles. Saturday's statement did not say whether the soldiers were on foot or in a vehicle. Another roadside bomb killed an American soldier and wounded three Friday in western Baghdad, the military said.

Continued on Page 49
Posted by: Frank G || 04/07/2007 11:16 || Comments || Link || E-Mail|| [6478 views] Top|| File under:
Militias in Diwaniyah Engaged After Local Tips
FOB KALSU, Iraq - Fixed wing aircraft conducted an air strike against armed militia men in Diwaniyah April 7. Iraqi Army and coalition forces as part of Operation Black Eagle used a strategic air strike to defend against illegally armed militia men using shoulder-fired rocket propelled grenades.

IA personnel were informed by local residents, through a tip line, of militia men employing RPGs in the area.


Militia generally means Mookie's boys; interesting even they are no longer always 'swimming in the sea of the common people.'


IA made positive identification of the militia men and called for the air strike.

The incident highlights the growing confidence the people of Diwaniyah are having with the Iraqi Security Force as seen in this indication of popular support through use of the local tip line.
Posted by: Glenmore || 04/07/2007 11:13 || Comments || Link || E-Mail|| [6474 views] Top|| File under:
Iraq official: EFP bomb killed Britons
BAGHDAD (AP) - The Basra police commander on Friday said the roadside bomb used in an attack that killed four British soldiers had not been used in southern Iraq before, and his description of the deadly weapon indicated it was a feared Iranian-designed explosively formed projectile.

The U.S. military has claimed Iran is supplying Shiite militia fighters in Iraq with explosively formed projectiles, known as an EFP. They hurl a molten, fist-sized copper slug capable of piercing armored vehicles.

The Basra region police commander, Maj. Gen. Mohammed al-Moussawi, said two similar bombs had been discovered Friday morning; one was discovered on the road leading to Basra Palace, the compound that houses a British base and the British and U.S. consulates. A second was uncovered in the western Hayaniyah district where Thursday's attack occurred. The area is known as a stronghold of the Mahdi Army, a militia loyal to radical Shiite cleric Muqtada al-Sadr.

The British patrol struck a roadside bomb and was hit by small-arms fire early Thursday in the southern city of Basra, British military spokeswoman Capt. Katie Brown said. The explosion created a 9-foot crater in the road.
Posted by: Steve White || 04/07/2007 00:00 || Comments || Link || E-Mail|| [6486 views] Top|| File under:
Curfew imposed on Diwaniyah
Security forces imposed a curfew on the central Iraqi city of Diwaniyah on Friday amid ongoing Iraqi military raids and clashes with insurgents. The curfew began at 5:00 am (0100 GMT), with only security forces and gunmen visible on the streets after daybreak, an AFP correspondent said.

Iraqi troops conducted house-to-house searches, made arrests, clashed with gunmen and called in an air strike after sealing off four neighborhoods in central Diwaniyah late on Thursday, the correspondent said. Sporadic clashes continued in the center of the city after daybreak with heavier fighting reported in northern Diwaniyah. A witness told AFP he saw the bodies of five gunmen and dozens more wounded.
Posted by: Fred || 04/07/2007 00:00 || Comments || Link || E-Mail|| [6474 views] Top|| File under:
US refuses to intervene in Iraqi death sentence
A federal appeals court refused to intervene Friday in the case of a US citizen facing a death sentence in Iraq for his role in the kidnapping of three Romanian journalists in Baghdad.

A three-judge panel said it is unable to step into the case because Muhammad Munaf was convicted by an Iraqi criminal court. Courts in the United States have "no power or authority" to intervene in a case brought by an Iraqi court of nationwide jurisdiction and administered by the government of Iraq, wrote Judge David Sentelle of the US Court of Appeals for the District of Columbia Circuit. Sentelle noted that Munaf is held in Iraq by US military personnel, but they are part of a multinational force authorized by the UN Security Council in coordination with the Iraqi government.

This article starring:
Judge David Sentelle
MUHAMAD MUNAF
Iraqi Insurgency
Posted by: Fred || 04/07/2007 00:00 || Comments || Link || E-Mail|| [6470 views] Top|| File under:
Israel-Palestine-Jordan
Hamas chief vows no compromise

RAMALLAH, West Bank (AFP) - Hamas's exiled leader Khaled Meshaal vowed Friday that his organisation would continue to resist Israel and would not compromise its claims to all of historical Palestine.


Keep up the struggle my brothers! I will feast on room service tonight in honor of you!


Speaking from Damascus by telephone, Meshaal addressed thousands of Hamas supporters who had gathered in the West Bank city of Ramallah to mark the third anniversary of the deaths of former Hamas leaders Abdel Aziz Rantissi and Ahmed Yassin, who were killed by Israel within weeks of each other in 2004.


Good times...good times.


"Hamas will not back down. We will not give up on a single metre of our homeland," Meshaal said to thunderous applause."We will and we must continue in the path of resistance," he added.
So get used to drowning in raw sewage and not getting paid. Know that I'll be watching it all on Damascus Action News and ordering up more room service. And maybe a massage...in honor of you all, of course.
Earlier this year, in a bid to end a Western-lead aid boycott, Hamas formed a unity government™ with the rival Fatah faction loyal to president Mahmud Abbas. Israel and the West, however, say they remain unconvinced the new government meets international demands for acceptance, including recognising Israel and renouncing violence.


Jeez, can't imagine why...


The crippled and charismatic Yassin founded Hamas in 1987 and remained its spiritual leader until he was killed in an Israeli air strike on March 22, 2004 after praying in a Gaza City mosque. Rantissi, his successor, was killed just four weeks later on April 17, in a second Israeli air strike in Gaza City.


Hot enough for ya, boys?
Posted by: tu3031 || 04/07/2007 00:00 || Comments || Link || E-Mail|| [6476 views] Top|| File under:
Hamas and Fatah Clash in Gaza Strip
Hamas and Fatah forces clashed on Friday in the Gaza strip wounding two fighters and a young boy. The gun fight broke out in the town of Khan Younis and at least one member of the Hamas and one of Fatah were wounded as a result of the fight. A hand grenade also slightly wounded a young boy, and the house of a Hamas member was torched.

Meanwhile in the West Bank city of Ramallah 2,000 Hamas supporters rallied in memory of Hamas leaders who have been killed by Israel.

Despite the formation of a unity government on March 17 tensions between the two factions is still escalating. Palestinian Prime Minister and a member of Hamas Ismail Haniyeh accused the United States of fuelling tensions by not lifting the economic sanctions. "The banks refused to deal with us and still refuse to deal with the government because of American gang-like actions," Haniyeh said. Ismail Haniyeh told reporters that his cabinet will hold a meeting on Saturday to discuss new security plans for stemming factional violence.

The leader of the Palestinian authority Mahmud Abbas is seeking ways to free an Israeli soldier, who was seized by Palestinians last June in a cross border raid in Gaza. "We are undertaking efforts to free Gilad Shalit and these efforts will soon come to fruition", Abbas told France 24 television.

This article starring:
Gilad Shalit
ISMAIL HANIYEH
Hamas
Mahmud Abbas
Posted by: Fred || 04/07/2007 00:00 || Comments || Link || E-Mail|| [6470 views] Top|| File under:
Palestinians honor leading martyrs
Palestinians carrying banners rallied in the streets of Ramallah to honor their martyr's on Friday. Thousands of Palestinians carrying the Palestinian and Hamas flag rallied in the streets of the West Bank city of Ramallah to remember their martyrs killed by the Zionist Regime forces thorough out the years.

Hamas leaders Abdel Aziz Rantissi and Ahmed Yassin and other militants killed were especially honored during this event. Throughout the years thousands of Palestinians have been killed by the Zionist Regime. Hamas's exiled leader Khaled Meshaal vowed today that his organization would continue to resist Israel and would not compromise its claims to all of historical Palestine.

This article starring:
ABDEL AZIZ RANTISI
Hamas
AHMED YASIN
Hamas
KHALED MESHAAL
Hamas
Posted by: Fred || 04/07/2007 00:00 || Comments || Link || E-Mail|| [6472 views] Top|| File under:
Palestinian gunmen wound Fatah official
Palestinian gunmen ambushed a top union leader as he drove in the Gaza Strip on Friday, moderately wounding the man before fleeing in his vehicle, officials and relatives said.

There was no claim of responsibility for the shooting of Ghassem Bayrie, head of the 45,000-member national Palestinian labor union. But Bayrie is a prominent Fatah loyalist in the Gaza Strip and has feuded with the rival Hamas movement in the past.

Palestinian police said Bayrie, 50, was driving in a union minivan with his family when they were ambushed. Bayrie was shot in the leg, and the entire family was forced out of the vehicle before the gunmen sped away. Union spokesman Rezek Bayrie, brother of the leader, said the shooting was part of the "lawlessness and ongoing anarchy" in Gaza. "This is a crime and the authorities and the government must act to end this," he said. "We are not accusing anyone except the enemy of our people."

Bayrie has been an outspoken critic of Hamas and is close to Fatah strongman Mohammed Dahlan.

During a recent wave of infighting over the winter, Hamas militants attacked union offices and destroyed the union's radio station, accusing it of inciting against the group. Hamas has also accused Bayrie of corruption.

This article starring:
Ghassem Bayrie
Posted by: Fred || 04/07/2007 00:00 || Comments || Link || E-Mail|| [6469 views] Top|| File under:
IDF arrests six terror suspects in West Bank
IDF soldiers arrested six terror suspects overnight Thursday throughout the West Bank. Two Hamas fugitives, two Islamic Jihad fugitives, and a suspect whose affiliation was unspecified were apprehended near Ramallah. Near Hebron, a sixth suspect was arrested. Meanwhile, shots were fired at troops operating near Nablus. None of the soldiers were wounded and no damage was caused.
Posted by: Fred || 04/07/2007 00:00 || Comments || Link || E-Mail|| [6467 views] Top|| File under:
Who's in the News
77
[untagged]
Bookmark
E-Mail Me
The Classics
The O Club
Rantburg Store
The Bloids
The Never-ending Story
Thugburg
Gulf War I
The Way We Were
Bio
Merry-Go-Blog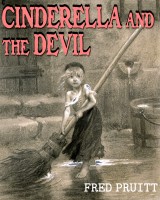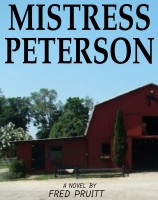 On Sale now!


A multi-volume chronology and reference guide set detailing three years of the Mexican Drug War between 2010 and 2012.

Rantburg.com and borderlandbeat.com correspondent and author Chris Covert presents his first non-fiction work detailing the drug and gang related violence in Mexico.

Chris gives us Mexican press dispatches of drug and gang war violence over three years, presented in a multi volume set intended to chronicle the death, violence and mayhem which has dominated Mexico for six years.
Click here for more information


Meet the Mods
In no particular order...


Steve White
Seafarious
Pappy
lotp
Scooter McGruder
john frum
tu3031
badanov
sherry
ryuge
GolfBravoUSMC
Bright Pebbles
trailing wife
Gloria
Fred
Besoeker
Glenmore
Frank G
3dc
Skidmark
Alaska Paul



Better than the average link...



Rantburg was assembled from recycled algorithms in the United States of America. No trees were destroyed in the production of this weblog. We did hurt some, though. Sorry.
44.192.65.228

Help keep the Burg running! Paypal: