Caucasus/Russia/Central Asia
10 foreign hard boyz recently iced in Chechnya
At least ten foreign military instructors in operations with explosives have been killed in Chechnya recently, spokesman for the federal forces in the North Caucasus Ilya Shabalkin told Interfax on Friday. Most of them are citizens of Turkey, Canada, Algeria and Britain, Shabalkin said. According to intelligence available to law enforcement agencies, their poor qualifications and errors in assembling and planting home-made bombs causes the death of five to seven militants each month, he said. Most of them are young people aged 16-20, who were entangled in the activities of illegal armed groups through threats, deceit or promises of large payments, he said.
Posted by: Dan Darling || 12/03/2004 1:05:34 PM || Comments || Link || E-Mail|| [6459 views] Top|| File under:
Europe
Madrid blasts after ETA warning
Those guys never seem to get enough of that, do they?

Five explosions hit Madrid at Friday evening rush hour -- three of them at petrol stations -- after a warning from the Basque separatist group ETA, police said. There were no immediate reports of injuries. The blasts went off in the northern and western sides of the city, not in the city center. Police described the bombs as low-potency. They went off just as millions of Spaniards were heading out of town for a long holiday weekend. A caller to the Basque newspaper Gara issued a warning on behalf of ETA, saying five explosive devices had been placed at gas stations along major highways leading out of Madrid, The Associated Press reported. The caller said the bombs were set to explode at 1730 GMT, Gara reported on its Web site, according to Reuters.

The gas stations were evacuated before the blasts, the news agency Efe said, AP reported. Spain's traffic department said four major roads out of Madrid were blocked. "We recommend not leaving Madrid for now if it is not strictly necessary," Reuters quoted a spokesman for the department as saying. ETA, which has been blamed for hundreds of deaths in Spain over the past several decades, is considered a terrorist group by the United States and the European Union. Authorities recently arrested top ETA leaders in France and seized large amounts of weapons and ammunition in raids. Because of the crackdown, the Spanish government had led the public to believe that ETA was weakening.
Posted by: Fred || 12/03/2004 2:10:27 PM || Comments || Link || E-Mail|| [6460 views] Top|| File under:
Series of explosions rock Madrid
A series of blasts has rocked the Spanish capital, Madrid, following a bomb warning from armed Basque separatist group, Eta, police say. The explosions occurred at petrol stations on the outskirts of the city as travellers left for the weekend. Police say the blasts, which followed an anonymous phone call, were minor, and no injuries have been reported.

The attacks, if confirmed, would be the first in many months launched by the Basque separatist group. Reports said a Basque newspaper had received a phone call earlier in the day from someone claiming to represent Eta. The caller warned that a series of bombs had been placed at petrol stations on major roads leading out of the city centre and would explode at 1730GMT. The blasts came as many left the Spanish city on a public holiday weekend.


Ball's in your court, Bambi.
Posted by: Bulldog || 12/03/2004 2:02:39 PM || Comments || Link || E-Mail|| [6470 views] Top|| File under:
Chechens detained in Turkey ahead of Putin visit
Anti-terror police in Istanbul detained 12 people believed to be Chechen militants ahead of an official visit to Turkey Sunday and Monday by Russian President Vladimir Putin, police and media reports said. The spokesman in Ankara for the security department, Ramazan Er, confirmed that police detained 12 people in Istanbul in connection with the Putin visit and seized weapons, as well as computers and CDs. Er declined to elaborate, saying the investigation was still under way. Istanbul is not on Putin's itinerary. The NTV news channel said nine of the people detained in the operation, conducted jointly by anti-terror police and intelligence services, were Chechens, while the other three were Turkish nationals of Chechen descent. Two women were among the group, NTV said. Russia has accused Ankara of turning a blind eye to the activities of Chechen separatists, who enjoy popular support in Turkey, home to large communities of Turkish-speaking nations from the Caucasus -- an accusation Turkey has categorically denied. Putin's visit will take place amid a massive security cordon, with more than 3,000 policemen mobilized to assure the Russian leader's safety in Ankara, according to media reports.
Posted by: Dan Darling || 12/03/2004 12:46:25 PM || Comments || Link || E-Mail|| [6460 views] Top|| File under:
German police foil 'terrorist' plot to kill Allawi
An apparent bid by extremists to assassinate Iraqi interim Prime Minister Iyad Allawi on Friday was foiled after police arrested three suspected Iraqi terrorists, German Federal Prosecutor

Kay Nehm

said. "We saw a considerable threat to Allawi," he said at a news conference, adding: "There were increasing indications an attack was being planned." German Chancellor Gerhard Schroeder met Allawi in Berlin amid tight security after police earlier on Friday stormed nine apartments and business in Berlin, Stuttgart and Augsburg, arresting three members of the banned terrorist group Ansar al-Islam.


Ansar incorporates al-Tawhid, which was Zaqawi's Euromob...

Nehm declined to say if those arrested had planned a bomb attack but he said telephone taps had alerted authorities and that parts of Allawi's two-day visit had been cancelled. Among events scrapped were a welcoming ceremony with military honours for Allawi in the chancellery courtyard as well as planned meeting with German business leaders. Nehm said police had been observing Ansar al-Islam members in Germany since December 2003 and that comments by one of suspects in Stuttgart tipped them off to the targeting of the Allawi visit.


"The apostate must be killed!"
"Ja, Fritz, I'd call that a tipoff!"
"I'll get the car!"

Investigations were continuing but so far nothing had been found which could have been used in an attack, said Nehm.


Catch-and-release, coming up...

Nehm declined to give any details on the three men arrested other than to say that they were Iraqi nationals. The three will be taken before a judge Saturday who will decide if they can be detained. He added that the trio appeared to have made an "ad hoc" decision to attack the Iraqi leader and there did not seem to have been any long-term planning.


"Mahmoud, do y'wanna go bowling tomorrow?"
"I dunno. We went bowling last week. Let's kill Allawi instead!"
"Good idea!"

Little concrete seemed to have come out of the talks with Schroeder offering Allawi training for bomb disposal experts.


That's not concrete enough? What's 'concrete'?

Germany strongly opposed the 2003 Iraq war and Schroeder has declined to send troops to Iraq. "It makes no sense to talk about the past. We all are aware of the different positions we had," said the German leader. Schroeder said Germany wanted to build on its training of Iraqi police and army officers being carried out in the United Arab Emirates and would be willing to expand this to include ordnance disposal. Germany has considerable expertise in this field but Schroeder stressed that safety concerns dictated training take place at German military bases - not in Iraq. Schroeder also pledged to set up German-Iraqi Chamber of Industry and Commerce and said German and Iraqi business leaders would meet in Germany either in late February or early March to finalise details. "We believe more can be done and we will do this where it is possible," said the chancellor. Allawi welcomed Schroeder's comments, adding: "Germany could play a big role in the reconstruction of Iraq."

Germany would do itself a big favor if they could figure out a way to get all these slackers off the dole and into an honest day's work. These wannabes have WAY too much time on their hands.
Posted by: Seafarious || 12/03/2004 11:37:54 AM || Comments || Link || E-Mail|| [6461 views] Top|| File under:
Spaniard detained over trade of explosives to terrorists
Madrid's main court has ordered a Spaniard suspected of providing the explosives used in the deadly 11 March bomb blasts in the capital to be put under preventative detention. The warrant from the court said Antonio Toro Castro is suspected of "collaborating with a terrorist organisation and the provision of explosives." In total 191 people were killed and 1,900 injured in the synchronised blasts on commuter trains in the Spanish capital. Toro Castro had already been detained twice, but then released. The judge said the probe had "thrown light on the existence in 2001 of an offer of large quantities of explosives from Antonio Toro (and) Jose Emilio Suarez (Trashorras)," his brother-in-law. Under Spanish law a terrorist suspect can be held in preventative detention for four years. A total of 19 suspects are in detention on suspicion of having taken part in the March 11 attacks.
Posted by: Steve || 12/03/2004 9:28:34 AM || Comments || Link || E-Mail|| [6463 views] Top|| File under:
Three held as Iraq PM in Berlin
German police have detained three men in anti-terror raids linked to a visit by Iraqi Prime Minister

Iyad Allawi

. The three Iraqi suspects were arrested in Berlin, Augsburg and Stuttgart and are being held as suspected members of the militant group Ansar al-Islam. Mr Allawi is meeting Chancellor

Gerhard Schroeder

- a leading critic of the Iraq war - and is expected to urge Germany to invest more in rebuilding. It is his first visit to the country since taking office six months ago.

The German Federal Prosecutor's office said police raided nine buildings in the three cities on Friday, searching for evidence on the structure of the Ansar al-Islam group and any hints of "concrete terrorist activities". Federal Prosecutor

Kay Nehm

said further details would only be released after ongoing searches had been completed and evaluated. US officials say Ansar al-Islam is part of the al-Qaeda network. The group is suspected of planning suicide attacks in Iraq and has published letters on its website from militant Abu Musab Zarqawi - said to be behind many attacks against coalition troops and fatal kidnappings. German authorities have said that Ansar al-Islam has about 100 supporters in Germany. Last December a 30-year-old Iraqi was arrested in Munich and is being held on suspicion of organising fund-raising and recruitment for the group. A meeting between Mr Allawi and top business leaders had already been cancelled for security reasons.

Germany has ruled out sending troops to Iraq, but is training Iraqi police and soldiers and has supplied 20 armoured personnel carriers. Mr Allawi is due to fly to Moscow after his talks with Mr Schroeder and the German defence minister. There is speculation that in Moscow a deal may be struck on debt relief, in return for honouring oil contracts awarded to Russian companies by ousted Iraqi President Saddam Hussein.
Posted by: Steve || 12/03/2004 8:52:10 AM || Comments || Link || E-Mail|| [6458 views] Top|| File under:
Hard boyz heading to Iraq to sign on with Zarqawi
"We're off to see the wizard!"

Young Muslims from Europe are going to Iraq to train with insurgents, the European Union's top terrorism official said on Thursday. The trend is worrying counter-terrorism officials, both because of the potential for increased violence in Iraq, and because they fear militants who gain experience there will return to pose a threat in Europe. "There are cases of young Muslims from Western Europe going to Iraq to receive military training and that is an unfortunate and negative trend," Gijs de Vries, EU counter-terrorism coordinator, told Reuters in an interview.


Unfortunate for them, perhaps. These aren't the Afghanistan training camps of the 90's. In Iraq today, they'll get handed a AK and thrown to the Marines.

Have you considered killing them when they get back, if they miss the Marines? Maybe you could shoot them a few times on Amsterdam streets and then try to cut their pointy little heads off. And don't forget to leave a note.

"It is one of the reasons why it is very important to help Iraq stabilise so that peace can return and these (training) camps can be dismantled," the Dutch politician added. De Vries said a mix of motives ranging from "the belief that this is what religion wants from you to a sheer sense of seeking adventure" was driving young Muslims from Europe to go to Iraq.
Security sources say fighters have travelled to Iraq from a number of European countries to join the insurgency against US and other foreign troops backing the new interim government. De Vries condemned what he called a "cycle of revenge attacks" in his home country and stressed the need for dialogue.


Why? You still have the bastards outnumbered...

"What is critically important is a dialogue between the people of across religious divides. There is no war between Christianity and Islam. That is what Mr [Osama] Bin Laden is trying to make people believe," he said.


There is a war between Islam and Christianity. Bin Laden declared it, and the turbans are flocking to his banner.

"The real clash is within Islam between murderous radicals, who misrepresent Islam, and the broad majority of people in Islam who do not want this kind of violence," de Vries added.


... piously. If they're fighting a war among themselves, why're we getting bumped off? What am I missing here?

He said the threat to Europe had not disappeared even though Qaeda, [after its] attacks on US cities, had been dealt a significant blow. "It is unfortunately inspiring individuals and groups elsewhere in the world to act according to what they think is Al Qaeda's message, so the threat, I am afraid, has not disappeared," he said.


That's what I just said, rephrased in Newspeak.

"What we must do now is act on the commitments ministers have taken to crack down on financing, to protect our passports against fraud, to exchange information and, for example, to improve our defences against biological, chemical, radiological or nuclear weapons being used," he said.


"And kill them when they go for a gun."
Posted by: Dan Darling || 12/03/2004 4:45:49 AM || Comments || Link || E-Mail|| [6462 views] Top|| File under:
Home Front: WoT
Court martial for Akbar
US army

Sergeant Hasan Akbar

, accused of a grenade attack that killed two 101st Airborne Division troops and hurt 14 others in Kuwait in 2003, faces a court martial April 4, a military spokesman said today. "His court martial starts April 4," spokeswoman Jackie Thomas of the 18th Airborne Corps in Fort Bragg, North Carolina, said. Akbar, a recent convert to Islam who belonged to a logistics unit of the 101st, is accused of premeditated murder and faces the death penalty. The sergeant, who was 32 at the time of the incident, was jailed after it emerged that four grenades were missing from his tent. Grenades were hurled in the middle of the night at two officers' tents on March 22, 2003 at a camp housing the 101st near the border between Iraq and Kuwait, during the early days of the US military offensive in Iraq. A spokesman for his unit said he had had prior disciplinary problems.
Posted by: Steve || 12/03/2004 10:18:45 AM || Comments || Link || E-Mail|| [6461 views] Top|| File under:
ARMY/NAVY FOOTBALL FANS -- HELP!!!
Editors, I hope you'll be kind and let this go through today and tomorrow .....


Okay football fans -- especially you Army and yes, even you Navy fans out there! I need help!

On Wednesday some TV types filmed in my classroom at West Point, following Army defensive end Will Sullivan. Will just was named to the the first Black Lion award.

What with one thing and another, I ended up not finding out the exact time and channel for the pre-game show that will include shots of several Army players. (They followed Will and a few others for two days.) I *think* it will be on CNN.

Could some very kind person post over at this WOC entry when the show comes on and let us know who is broadcasting it? I know this sounds pathetic but .... I'd really appreciate it. Even if I miss out on the actual airing I'd love to hear what they did choose to put on the air.

By the way, quarterback Zak Dahman was my student in the freshman IT/computer science course, too. Go Zak!

President Bush will be at the game. I had a chance at tickets, but couldn't get away to Philadelphia this weekend. Bummer.

Go ARMY! Beat NAVY! (or at least get great pre-game coverage ....)
Posted by: Robin Burk || 12/03/2004 8:44:10 PM || Comments || Link || E-Mail|| [6470 views] Top|| File under:
Iraq-Jordan
Zarqawi claims Iraq attacks
An Islamist website carried a statement in which the al-Qaeda linked group of

Abu Musab al-Zarqawi

claimed Friday's double attacks in Baghdad that killed at least 26 people. "The lions of the al-Qaeda Group of Jihad in the Country of Two Rivers struck the lairs of the apostates who cheaply sold off their religion and honour," it said, in a statement whose authenticity was impossible to verify. It referred to attacks on police in al-Adhamiya district of the Iraqi capital and al-Saydiya post in the al-Amel area that medics and interior ministry officials in Baghdad said killed a total of at least 26 people. "The lions attacked the Al-Saydiya post and killed all those at the scene, apart from two who managed to escape," the statement said. The assailants "set ablaze six parked police vehicles and took all the equipment" from the post, said the group, whose leader is the most wanted man in Iraq with a $25-million bounty on his head. The al-Qaeda group gave no details on a suicide car bombing in Al-Adhamiya, but added that two police patrols were also attacked in Baghdad on Friday and all the members killed.
Posted by: Dan Darling || 12/03/2004 1:01:59 PM || Comments || Link || E-Mail|| [6463 views] Top|| File under:
The Snipers of Fallujah
December 3, 2004: One of the most important aspects of winning urban warfare, especially for insurgent movement, involves the use of snipers. Booby traps and ambushes are all well and good, but nothing harasses the enemy or makes troops more afraid than a clever, well-positioned sniper in a crowded city. Fortunately for the US troops in Fallujah, this is exactly what the insurgents did not have. Snipers were particularly prevalent during the Fallujah battles and were heavily used against US forces. While still very dangerous, the insurgent snipers were far from expert. None had specialized sniper training and the quality of their weapons was very poor. Its very hard to be a precision shooter when all you've got is a battered, rusting AK-47 with no scope and partner with no binoculars to spot for you. Also, the insurgents tended to have no concept of movement. Marines reported that insurgent snipers would choose obvious hiding places, the minarets of mosques were a favorite, and not move after firing at US troops. A smart sniper would have picked an unlikely location and moved around after each attack. The insurgents' poor technique made them easy targets for airstrikes, bunker busters, and even counter-snipers. This is consistent with the poor marksmanship and just-about-everything-else skills of the rebels.

By contrast, Marine snipers did extremely well, with one corporal racking up 24 confirmed kills during the battle. Of course, he was equipped with state of the art binoculars, ammunition, a spotter, and a state of the art weapons system. Today's sniper equipment is far from simple. Two people are required to make a sniper team work, a spotter and the actual shooter. Depending on the environment and how long it is likely to take for the enemy to spot your position, firing position can take very little effort or a great deal. Stalking the enemy and moving into position can take as little as ten minutes or as much as three days (as was often the case in Vietnam), since soldiers, especially officers, are probably to some degree aware that they are considered a prime target, depending on the enemy's reputation for sharpshooting.
Continued on Page 49
Posted by: Steve || 12/03/2004 9:50:18 AM || Comments || Link || E-Mail|| [6462 views] Top|| File under:
Vision More Valuable Than Firepower
December 3, 2004: Close Air Support will never be the same. And not just because of the introduction of JDAM (GPS guided) smart bombs, but because of new tactics, and new equipment on aircraft. Since World War II, the United States has used air power to help troops fighting in cities, by pulverizing buildings where there is resistance. This has kept down American casualties, but caused lots of property damage, and dead civilians. The introduction of new ground combat weapons (like shells for M-1 tanks 120mm gun that can do a lot of damage to buildings, and do it precisely), and new sensors for aircraft (night vision targeting pods), have reduced the dependence on bombs. Take the new targeting pods. Sometimes the troops just want the pilot to just let them know what he sees. Such information can be more valuable than a few bombs. Troops also find low flying aircraft, which are not using any weapons, useful for dispersing crowds, or "herding" hostiles in the right direction. The pilots usually oblige, but many report going days or weeks without dropping any bombs. The bomb handlers back at the air bases and carriers don't care for the extra work (bombs have to be removed from the returning aircraft), but you have to do what the troops want.
Other types of aircraft are increasingly popular just the way they are. U.S. Army AH-64 attack helicopters are always a welcome sight (or sound, as they are most effective at night.) The latest AH-64s have superb night vision gear, and they also spend a lot of time just being the overhead eyes for the troops below. Same with the air force AC-130 gunships. Crewmen report feeling like radio announcers at a baseball game. They spend so much time just reporting to the troops below what they see. The AC-130s rarely come back with any ammo to unload, but then they often stay in the air all night, using their night vision cameras more than their weapons.

Information is power, and in warfare, it's often more useful than firepower.
Posted by: Steve || 12/03/2004 9:45:36 AM || Comments || Link || E-Mail|| [6464 views] Top|| File under:
Sadr City's been pacified
After spending much of the year as a battlefield between militiamen and U.S. forces, Baghdad's Sadr City district is now embracing peace and reconstruction. Anticipation is high for what the residents of the mainly Shiite district say is their overdue empowerment through elections Jan. 30. The outdoor markets are busy again and the gridlocked traffic is back. The bands of excited children who walked behind local militiamen heading to battle in the fall now clamor around machinery laying down new water pipes. Workers in orange jumpsuits are laying asphalt in dozens of potholes dug by the fighters to conceal roadside bombs meant to kill American soldiers. The clerics who replaced their turbans and robes with track suits to join the fight are back in mosques and seminaries.


... busily raising up the next generation of cannon fodder...

The daily lives of Sadr City's estimated 2.5 million people have not seen much improvement in the two months since fighting ended. But the large Baghdad neighborhood appears on such a euphoric high that the mounds of festering garbage, the constant seepage of sewage and shortage of clean water seem to matter little. In marked contrast to the skeptical Sunni Arab community, Sadr City's population is looking forward to the January ballot. Banners and posters exhort residents to vote, and booklets explaining the process are distributed house-to-house. Even the sight of U.S. military convoys darting through the district no longer draw resentful looks. Militiamen of the Imam al-Mahdi Army, who two months ago directed their mortars and rocket propelled grenades at American bases and Humvees, now protect the engineers and laborers working on U.S. military-funded projects. Some of them also have found jobs sweeping streets and fixing the potholes they themselves once dug. But despite the peace dividends, some ambivalence remains in Sadr City about the government of Prime Minister Ayad Allawi — as well as the Americans.
"Iraq is for sale: contact Ayad Allawi for details," fresh graffiti declares.

"The Americans came to Iraq to wipe it off the map," a woman speaker told a gathering Thursday of tribal sheiks and professionals to discuss the reconstruction of Sadr City.
Sheik Kareem al-Bakhatti, a senior tribal leader from the area who led the negotiations that ended the fighting in October, said authorities reneged on a promise to free supporters of radical cleric Muqtada al-Sadr arrested in connection with the fighting. He also complained that large-scale development projects promised by the Americans during weeks of negotiations have yet to get off the ground. "Some projects started, but they are small and only a few," al-Bakhatti said. Nothing is being done to improve the area's environment either, he said. But overall, sentiments against the U.S. presence in Iraq and Allawi's government seem to be well in check while everyone's attention is focused on the election, which Shiites in Sadr City and elsewhere expect to ensure their deliverance from centuries of persecution in Iraq.

Some of the rural customs of Sadr City's inhabitants persist. It is not uncommon to see herds of sheep roaming the streets, for example. The conservative character of southern Iraq also is in evidence. Women are rarely seen in public without covering their hair. Being home to the single largest concentration of Iraq's Shiites — a majority that had been oppressed by the Sunni Arab minority for decades — Sadr City was a thorn in the side of the regime of Saddam Hussein, himself a Sunni. His feared security agencies closely watched the area for any sign of dissent. Detaining clerics, restricting the Shiites' freedom of worship and security house sweeps were not uncommon during his 23-year rule. "We have been marginalized for 14 centuries," a speaker told Thursday's reconstruction gathering, which brought together some 200 tribal sheiks and professionals from Sadr City. The speaker, Abul-Qasim al-Saadi, an aide to interim Vice President Ibrahim al-Jaafari, was alluding to the birth of Shiism in the 7th century and the persecution of its followers by the Sunni rulers of a then-young Islamic empire. "We have been third-class citizens for too long. We must now abandon the notion that we are weak," he said.

Political and economic empowerment could well be in store for Iraq's Shiites, but dreams of better days are, for the time being, taking a back seat for many in Sadr City who face a daily struggle to cope with erratic services and find basic supplies. The seven-member family of Murtada Farag, a retired tennis coach with a monthly pension of less than $100, is an example of both the economic hardships of life in Sadr City and the confusion felt by many over issues such as the U.S. presence, the government and al-Sadr's militia. Farag pays $40 in rent for the two-room house they live in. Already, two of his children quit school to help the family. "Elections are a good thing and they will bring a better government. Things will improve," said Seif, the family's youngest child, as everyone laughed over his confident tone.
Posted by: Dan Darling || 12/03/2004 4:39:37 AM || Comments || Link || E-Mail|| [6463 views] Top|| File under:
Hard boyz kill 20 in Baghdad attacks
Insurgents launched two major attacks Friday against police stations in different areas of Baghdad, killing 20 people, including six police officers. One of the attacks was a car bomb, police said. The attacks occurred in the western Amil district and in the Sunni Muslim stronghold of Azamiyah, where police said a car bomb exploded during a clash between Iraqi government security forces and armed rebels around the police station. Fourteen people were killed and 19 others injured in the Azamiyah blast, according to the Numan hospital. Azamiyah was a major center of support for Saddam Hussein.

Earlier, gunmen stormed a police station in Amil near the road to Baghdad International Airport, killing six police officers, looting weapons and torching two cars, officials said. Thick black smoke rose from the burning vehicles after the attack in the western Amil district as government forces sealed off the area. Police Capt. Mohammed al-Jumeili said the insurgents shelled the station with mortars, and then about 15 of them stormed its main courtyard and clashed with police inside. Several officers were wounded, he said. Detainees being held at the station were also hurt, al-Jumeili said. There was no word on the insurgents' casualties.
Posted by: Dan Darling || 12/03/2004 4:40:42 AM || Comments || Link || E-Mail|| [6459 views] Top|| File under:
Afghanistan/South Asia
More on our dead Chechen and the 800 or so hard boyz
A Chechen national, who was believed to have links to al-Qaeda, was killed and 11 policemen were wounded in an operation against a gang of Chechen militants in Killi Paind Khan, in the outskirts of the provincial capital, on Wednesday morning. Meanwhile, a Chechen suspect told investigators that there were about 800 to 900 foreign nationals who had taken shelter in Wana.
Police officials said they had "successfully" completed the operation against the Chechen militants, which was launched late on tuesday night and continued till 7am on Wednesday. Police recovered a weapon and explosive devices from the hide-out of the militants.


Still waiting for them to come up with 900 dead Chechens, though. Hopefully, that's part of their definition of "success."

The officials said police and other law-enforcement agencies raided a house in Killi Paind Khan on the information gleaned from Abdul Ghaffar, another Chechen national arrested after a failed dacoity attempt on Monday last at Shara-e-Iqbal, Quetta.


"Yer money or yer life!"
"Break his elbow, Big Mahmoud."
"Owwwww!"

During the raid on Wednesday, the militants had not only opened fire on police teams with an automatic weapon but also hurled two hand grenades, injuring 11 policemen. As the police retaliated, [a bad guy] identified as Habibur Rehman, sustained multiple bullets wounds to his neck and shoulder and died on the spot.


"Ooooh! Habibur! That hadda hurt! Briefly."

During the operation, the law-enforcement agencies evacuated the houses in the neighbourhood of the hide-out to ensure safety of the residents. Inspector-General Police, Balochistan, Chaudhry Muhammad Yaqoob, flanked by Nazim City government Muhammad Rahim Kakar, said it had also been learnt during investigations that funds for the militants came from a foreign country.
Yaqoob said Abdul Ghaffar had disclosed to investigators that a few years ago, he had come to Afghanistan from Chechnya, where he stayed for some time in Kabul and Kandahar and from there he proceeded to Wana area of South Waziristan. "There are about 800 to 900 foreign nationals who have taken shelter in Wana and they are regularly paid," Abdul Ghaffar told the investigators.


But they're not dead, right? So maybe the operation's not done yet?

Abdul Ghaffar disclosed during investigation that two of his accomplices had come to Quetta on Saturday via Bannu in a passenger coach on a "special task", while he and another militants rushed to Quetta on Monday, said Yaqoob. When the militants tried to rob a money changer's shop at Share-e Iqbal, Abdul Ghaffar was arrested and he disclosed the whereabouts of his other accomplices. The police recovered a TT pistol, two magazines, two self-activated bombs, weighing about 2.5 kgs with a time device, one hand grenade, one mobile phone set, and cash. Further investigations are under way, the IG police said.


Abdul Ghaffar's not real good at being a terrorist, is he?

Replying to a question about the other accomplices, Yaqoob said police and other law-enforcement agencies were making all possible efforts to trace Abdul Ghaffar's accomplices. The provincial police chief said police were hunting two Chechen accomplices who had left the house before the raid. All four were al-Qaeda-linked militants who had fled the tribal region of South Waziristan, 400 kilometres north-east of Quetta.


What about the other 896?

The Chechens' presence in Quetta is seen as a sign that foreign militants were moving out of Waziristan because of pressure from an ongoing military operation in the region.
Posted by: Dan Darling || 12/03/2004 4:48:33 AM || Comments || Link || E-Mail|| [6458 views] Top|| File under:
Nuggets from the Urdu press
Oh boy, Mom! Urdu McNuggets on Fridays!

'Gutham-gutha' in the Senate
Daily Nawa-e-Waqt reported that the Senate was discussing the (uniform) bill when the opposition objected to the manner of presenting it. On this, law minister Wasi Zafar got up to reply but was greeted with shame-shame and lota-lota (corruption) shouts. He lost his temper and said 'main opposition kau muhn par joota marta hun (I fling my shoe on the face of the opposition.) When the lota-lota shouts increased he lunged at the opposition benches and challenged them to fisticuffs, all the time abusing them. The opposition led by PPP's Raza Rabbani and Safdar Abbasi lunged at him. Raza Rabbani and he got each other by the throat and would have done damage had not the others intervened. The house resounded to dirty curses, which were removed from the record by the chairman. He also closed the session.

AQ Khan's vision
Writing in Jang, Hamid Mir said that after AQ Khan was confined to his house he went to see him. AQ Khan said that George Bush would first get Pakistan to catch and hand over Osama bin Laden then destroy Pakistan. The great nuclear scientist insisted that Pakistan would hand Osama to America a few days before the 2004 election. He also insisted that Pakistan had already caught Osama bin Laden and was keeping him for the great moment. When Hamid Mir disagreed and he made bet with him on this.

Osama proves ulema wrong
Columnist Hamid Mir wrote in Jang that by announcing that he had carried out the 9/11 attacks, Osama bin Laden in his cassette on 29 October 2004 had revealed the falsehood of Muslim intellectuals and ulema that the 9/11 acts of terrorism had been committed by the Jews. In the beginning Hamid Mir too thought that the Jews had done it but in November 2001 when he was in Jalalabad he discovered that every Al Qaeda member had the photo of Muhammad Ata (the leader of the hijackers who crashed two airliners into the World Trade Centre buildings) on their lap top computers. After that he became convinced that Osama had done the deed. In fact as the latest cassette revealed Osama had thought of 9/11 in 1982 when the US destroyed Lebanon through Israel.

A necrophilia case
According to Jang in Yazman in South Punjab the daughter of one Tufail, died and was buried. His relative Ulfat along with a friend went to the grave at night and dug it open, but before he could take out the corpse someone came along. The grave was restored. But the culprits dug it up the next day, violated (bayhurmati) the corpse and put it back. After chchitraul (beatings) both only admitted to an attempt at stealing of the shroud.
Posted by: Paul Moloney || 12/03/2004 5:37:00 AM || Comments || Link || E-Mail|| [6464 views] Top|| File under:
Iraq-Jordan
Iraqi Resistance Fighters Killed 121 US Servicemen on Tuesday
From Jihad Unspun
.... At about 10:30am Tuesday an Iraqi Resistance bomb exploded under a US military patrol on Airport Road in the al-Jihad neighborhood of Baghdad. One Bradley armored vehicle was destroyed and two US troops reportedly killed and three others wounded. .... An Iraqi Resistance car bomb exploded next to a US military column in the Duwaylibah area southwest of Baghdad at about 1pm Tuesday, destroying two Bradley armored vehicles and killing nine US troops aboard them. .... At 4:30pm Tuesday, Iraqi Resistance forces destroyed a US Humvee and a GMC car on Airport Road in the al-Furat neighborhood of Baghdad, killing five US troops and severely burning a sixth.

An Iraqi Resistance martyrdom fighter drove a car bomb into a US military column as it was marching along Airport Road near the al-'Amil neighborhood of Baghdad at about 9am Tuesday. The blast destroyed a US Bradley armored vehicle and a GMC command car, killing seven US troops aboard it. .... An bomb exploded under a US Humvee in ar-Ridwaniyah Tuesday, killing four US troops.

Fierce clashes raged on Hayfa Street in Baghdad's al-Karakh district on Tuesday afternoon. In the course of the fighting at about 3:30pm Iraqi Resistance fighters firing RPG7 and RPG8 rockets, disabled three Bradley armored vehicles and an Abrams tank.
Three occupation troops were reportedly killed
and two others wounded. ... At about 5:30pm Tuesday evening, Iraqi Resistance forces destroyed a Bradley armored vehicle near the petrol pump in the al-Bayya' neighborhood of Baghdad. One American soldier was reportedly killed. .... An Iraqi Resistance car bomb exploded next to a US column in the al-Mushahadah area, 40km north of Baghdad, destroying two US military fuel tank trucks, and a Humvee. The blast, at 10am Tuesday, reportedly killed seven US troops.

Iraqi Resistance forces in al-Ishaqi north of at-Taji detonated a bomb under a US Bradley armored vehicle at about 11am Tuesday, destroying the Bradley and killing three US troops and wounding two more. ... At about 3pm Tuesday Iraqi Resistance bombs exploded in the al-Bu 'Ithah area of ad-Durah in Baghdad's southern suburbs, destroying a Humvee and a military fuel tank truck belonging to US occupation forces. The attack left four US troops dead and seriously wounded two other American soldiers.

Iraqi Resistance bombs exploded in the 'Arab Jabbur area of ad-Durah at 4pm Tuesday, destroying a Humvee and disabling a Bradley armored vehicle. Four US troops were reportedly killed and one other wounded. ..... At 4:30pm Tuesday, Iraqi Resistance fighters firing RPG7 rockets attacked US forces in the Hur Rajab area, destroying a Humvee and killing two US troops. .... Iraqi Resistance fighters firing RPG7 rockets attacked a US patrol in the al-Ghazaliyah area at 2:30pm Tuesday, destroying a Bradley armored vehicle and killing three US troops and wounding a fourth.

Iraqi Resistance fighters firing RPG7 rockets attacked a Humvee and a truck loaded with supplies for US troops in the ar-Ridwaniyah area at 2pm Tuesday, destroying the Humvee and the truck and killing six US troops. ....

Iraqi Resistance fighters firing C5K rockets attacked US forces in the al-Mushahadah area of at-Taji north of Baghdad at 3:45pm Tuesday, destroying an American Abrams tank and killing four US troops. .... Iraqi Resistance forces detonated explosives under a US patrol in the Hur al-Basha area of at-Taji north of Baghdad at 3:30pm Tuesday, attacking the Americans with RPG7 rockets. The ambush left two Humvees destroyed and and reportedly killed four US troops and wounded three more. .... Iraqi Resistance forces detonated a bomb and damaged a US military truck in the at-Taji area north of Baghdad on Tuesday. The attack, which took place at 2:15pm reportedly killed one US soldier and wounded a second.

At about 7:45am Tuesday, an Iraqi Resistance bomb exploded on the highway in as-Sayyidiyah south of Baghdad, disabling a Bradley armored vehicle and killing one American soldier and wounding a second. ..... At 8:15am Tuesday, an Iraqi Resistance bomb exploded near the site of the former headquarters of the Iraqi chiefs of staff south of Baghdad, destroying a Humvee and killing three US soldiers. .... At 8:30am an Iraqi Resistance bomb exploded in the path of a US patrol in the al-Khadra' neighborhood of central Baghdad, disabling a GMC vehicle and killing a person aboard it. .... At about noon Tuesday, an Iraqi Resistance bomb exploded under a US Humvee in the al-Mahmudiyah area south of Baghdad, killing three US Marines.

Iraqi Resistance fighters firing C5K rockets attacked a US patrol in the az-Zaydan area of Abu Ghurayb at about 9am Tuesday, destroying a Bradley armored vehicle and killing four US troops and wounding a fifth. At 9:30am Tuesday, Iraqi Resistance fighters detonated bombs under a US patrol on the highway in Abu Ghurayb, and then attacked with RPG7 rockets, destroying a Humvee and a civilian supply truck and killing five US troops. At about 12:30pm Tuesday, an Iraqi Resistance bomb exploded west of Abu Ghurayb, destroying a Humvee and killing two US troops and wounding a third. Iraqi Resistance forces attacked US troops in the Kharnabat area of Abu Ghurayb, destroying a Bradley armored vehicle and a truck loaded with supplies, killing one US soldier and wounding five others. ....

At 5pm Tuesday evening, an Iraqi Resistance bomb exploded under a US military patrol in the al-Jannabiyin area near al-Latifiyah, disabling an Abrams tank and wounding two US troops. At about 5:15pm Tuesday, Iraqi Resistance forces detonated a bomb in the as-Sayyid 'Abdallah area of al-Latifiyah, destroying a Humvee and killing three US troops and seriously wounding two others.

An Iraqi Resistance martyrdom fighter drove a car bomb into a US Marine command post in al-Latifiyah, 25km south of Baghdad at about 7:30am Tuesday, destroying one Bradley armored vehicle and disabling another. The blast also destroyed two Humvees, killing 12 US troops aboard them. Three others were wounded in the attack. Five Iraqi civilians were also hurt to varying degrees. .....

At about 11:30am Tuesday, Iraqi Resistance forces detonated a bomb and opened fire with RPG7 rockets destroyed an American armored personnel carrier in the Anilha area in al-Latifiyah. Six US Marines were reportedly killed in the attack. ....
Posted by: Mike Sylwester || 12/03/2004 12:11:33 AM || Comments || Link || E-Mail|| [6459 views] Top|| File under:
Who's in the News
73
[untagged]
Bookmark
E-Mail Me
The Classics
The O Club
Rantburg Store
The Bloids
The Never-ending Story
Thugburg
Gulf War I
The Way We Were
Bio
Merry-Go-Blog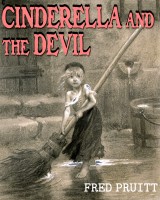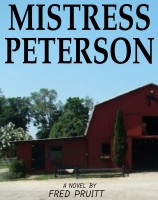 On Sale now!


A multi-volume chronology and reference guide set detailing three years of the Mexican Drug War between 2010 and 2012.

Rantburg.com and borderlandbeat.com correspondent and author Chris Covert presents his first non-fiction work detailing the drug and gang related violence in Mexico.

Chris gives us Mexican press dispatches of drug and gang war violence over three years, presented in a multi volume set intended to chronicle the death, violence and mayhem which has dominated Mexico for six years.
Click here for more information


Meet the Mods
In no particular order...


Steve White
Seafarious
Pappy
lotp
Scooter McGruder
john frum
tu3031
badanov
sherry
ryuge
GolfBravoUSMC
Bright Pebbles
trailing wife
Gloria
Fred
Besoeker
Glenmore
Frank G
3dc
Skidmark
Alaska Paul



Better than the average link...



Rantburg was assembled from recycled algorithms in the United States of America. No trees were destroyed in the production of this weblog. We did hurt some, though. Sorry.
3.236.84.188

Help keep the Burg running! Paypal: