Africa Horn
We'll fight to death before surrendering to U.S., Russia: Somali pirates
(SomaliNet) A group of Somali pirates who have hijacked a tanker loaded with military supplies say they will fight to the death before giving in to Russian and U.S. authorities.
U.S. and Russia have been unable to end the standoff and remain concerned that the ship's cargo of 33 tanks and other weapons could fall into enemy hands.

However, a local official reported that the pirates turned down a demand from Islamist insurgents for some of the arms.

The tense situation off the coast of Somalia began 11 days ago when the pirates took control of the Ukrainian vessel MV Faina. They have asked for a ransom of about $22 million, or 11 million British pounds, to release the 21 Ukrainian, Latvian and Russian hostages and the cargo.

"If we are attacked we will defend ourselves until every last one of us dies," Sugule Ali, a spokesman for the pirates, said in an interview over satellite telephone from the ship. "We only need money and if we are paid, then everything will be OK," he said. "No one can tell us what to do."

Ali's words came as U.S. warships continued to surround the ship and American helicopters buzzed overhead.

A Russian frigate is also expected to arrive within days.

It may come as some comfort to authorities that the group reportedly refused to hand over arms to the al Shabaab group, which opposes Somalia's interim government. But the outcome of the stand-off remains uncertain.
Posted by: Fred || 10/08/2008 00:00 || Comments || Link || E-Mail|| [10793 views] Top|| File under:
Aid agencies welcome in central Somalia- Islamist group
(SomaliNet) International aid agencies can operate in central Somalia where they control, a major Somali Islamist group reiterated on Monday.

A senior Islamist official, Sheik Dahir Addow said that aid agencies can safely work in central Somali regions where Islamic Courts Union (ICU), an insurgent movement that has ruled much of southern and central Somalia since 2006, is in its control.

Islamist-named governor of Middle Shabelle region in central Somalia while speaking to local reporters said that his administration met with officials from three international aid agencies in the Middle Shabelle regional capital of Jawhar and discussed ways of strengthening of security for foreign and local humanitarian staff.

"We had the common understanding with the agencies that we allow them to operate here and help our people and we guarantee the security of their staff," Addow said.

Addow added that a six member delegation from UN aid agencies had arrived from Nairobi for a meeting with Islamist administrators and an agreement was reached that they resume their operations which have been halted because of an escalating security situation.

The development came three days after another faction, Al-shabaab Islamist movement, banned some aid agencies from operating in places under their control in south Somalia including the main port town of Kismayu.

The group accused Care International and International Medical corps of anti-Islamic activities but Care International, the U.S.-based aid agency, said on Monday that the direct threat by the Somali military group has put at risk the lives of 1 million people who need humanitarian aid.

Leaders of ICU, which is in full control of the central Somalia provinces of Middle Shablle, Hiran, Galgadud and Mudug, late last month invited aid agencies to freely operate in the regions under their control.
Posted by: Fred || 10/08/2008 00:00 || Comments || Link || E-Mail|| [10793 views] Top|| File under: Islamic Courts
South Korea mulls deploying navy off Somali coast
South Korea is considering sending a navy ship to waters off Somalia, where its merchant ships have often fallen victim to pirates, the foreign minister said Tuesday. "We are discussing the issue of sending a navy ship to waters off [Somalia]," Yu Myung-Hwan told parliamentarians during an inspection of his ministry. He did not elaborate.
Posted by: Fred || 10/08/2008 00:00 || Comments || Link || E-Mail|| [10793 views] Top|| File under:
Pirates: Deal on Uke ship close
Pirates holding a Ukrainian weapon-laden ship with the crew off the coast of Somalia are close to negotiating a deal for the vessel's release.

A group of estimated 50 pirates seized the Ukrainian freighter called MV Faina, about 200 miles off the coast of Somalia, on September 25, initially demanding USD 35 million as ransom. The ransom was later reduced to USD 20 million.

"A deal might be sealed by Wednesday and then we will issue a statement regarding the end of the matter," AFP quoted a pirate spokesman as saying Tuesday. Sugule Ali would not comment on the amount of ransom being negotiated.

Meanwhile, the Associated Press reported that the pirates may have further reduced the ransom demand. "There are high hopes we will release the ship within hours if they pay us USD 8 million," Jama Aden, a pirate onboard the ship told AP. Statements made by Aden, who reportedly answered Ali's phone, could not be verified.

The Faina was reportedly carrying 33 T-72 tanks, munitions, grenade launchers and other armaments to the Kenyan port of Mombasa. A surge in piracy off the coast of Somalia threatens to cripple world trade, London-based think tank Chatham House warned in a briefing paper last Wednesday.

Soaring insurance premiums for ships dispatched to the Suez Canal may prompt companies to bypass the Gulf of Aden, one of the world's most important trading routes, and take the long route to Europe and North America around the Cape of Good Hope, it said.
Posted by: Fred || 10/08/2008 00:00 || Comments || Link || E-Mail|| [10793 views] Top|| File under:
Africa Subsaharan
Uganda: ICC renews calls for arrest of LRA chief Kony
(SomaliNet) Following recent attacks by the rebels in the Democratic Republic of Congo (DRC), the Prosecutor of the International Criminal Court (ICC) has renewed calls for the arrest of LRA leader Joseph Kony.

"Kony, just as he has many times in the past, uses the peace talks to gain time and support, to rearm and attack again. The price paid today by civilians is high," a statement issued yesterday in The Hague said. "The criminals remain at large and continue to commit crimes and they are threatening the entire region. Arrest is long overdue."

The prosecutor said the LRA attacked villages in the Haut Uele district in the DRC on September 17. "These attacks all follow a similar method with markets surrounded and looted, students abducted from school, properties burned and dozens of civilians killed, including several local chiefs," said the statement. "Tens of thousands have now been displaced."

The UN estimates that between 43,000 and 100,000 Congolese are on the run.

Ocampo's office collected information indicating that at the end of 2007, Kony issued orders to abduct 1,000 persons to expand the ranks of the LRA, the statement added.

The ICC in 2005 issued arrest warrants for Kony, Okot Odhiambo and Dominic Ongwen. The ICC prosecutor urged regional and international organisations to support the DRC and Uganda in the "planning and execution of the LRA arrests." He commended those who had complied with requests to cut off financial and other support to the LRA.

Meanwhile, the UN Peace Keeping Mission in the DRC has appealed to the governments of Uganda, Sudan and DRC to develop a joint strategic plan to deal with the LRA. The mission's political affairs officer, Jacob Mogeni, told a security conference in Arua on Friday: "As a UN force, we have no mandate to directly engage the rebels. In fact, we can't pursue them. We can only launch an offensive against the rebels if they fired at us."
Posted by: Fred || 10/08/2008 00:00 || Comments || Link || E-Mail|| [10794 views] Top|| File under:
India-Pakistan
Mehsud, 10 others declared proclaimed offenders
An Anti Terrorism Court (ATC) on Tuesday declared 11 suspected terrorists, including Tehreek-e-Taliban Pakistan chief Baitullah Mehsud, as proclaimed offenders (POs). The terror suspects were allegedly involved in a case in which police and the law enforcement agencies arrested 12 persons and seized three explosives-laden vehicles in the limits of Sadiqabad Police Station.

The persons declared proclaimed offenders by ATC No II Judge Sakhi Muhammad Kahout also include commander Tariq of Darra Adam Khel, Sardar of Swat, Rehan of Miranshah, Ubaidur Rehman of Swat, Noor Muhammad of Malakand, Suleman of Rawalpindi, Munir Dar of Rawalpindi and Sayd of Rawalpindi, Muhammad Ejaz of Wah Cantonment and Wali Muhammad.
Earlier, the court had issued the suspects' arrest warrants and ordered them to surrender, but they did not comply and were, therefore, declared POs. According to details, the Federal Investigation Agency and police want to question the POs included in the trial of the 12 suspected terrorists arrested from Dhok Kala Khan in June this year. The accused were allegedly plotting to blow up important buildings and kill prominent personalities.

This article starring:
BAITULLAH MEHSUD
Tehreek-e-Taliban Pakistan
MUHAMAD EJAZ OF WAH CANTONMENT
Tehreek-e-Taliban Pakistan
MUNIR DAR OF RAWALPINDI
Tehreek-e-Taliban Pakistan
NUR MUHAMAD OF MALAKAND
Tehreek-e-Taliban Pakistan
REHAN OF MIRANSHAH
Tehreek-e-Taliban Pakistan
SAID OF RAWALPINDI
Tehreek-e-Taliban Pakistan
SARDAR OF SWAT
Tehreek-e-Taliban Pakistan
SULEMAN OF RAWALPINDI
Tehreek-e-Taliban Pakistan
TARIQ OF DARRA ADAM KHEL
Tehreek-e-Taliban Pakistan
UBAIDUR REHMAN OF SWAT
Tehreek-e-Taliban Pakistan
WALI MUHAMAD
Tehreek-e-Taliban Pakistan
Posted by: Fred || 10/08/2008 00:00 || Comments || Link || E-Mail|| [10796 views] Top|| File under: TTP
Pakistan waits for help as rupee edges to record low
Pakistan is awaiting help from its friends as the rupee edged to a record low to the dollar during the last few minutes of inter-bank trade on Tuesday, weighed down by worsening economic fundamentals and unrelenting demand for dollars to cover imports.

The rupee closed at 78.65/75 to the dollar in inter-bank market. The previous low was made at 78.65 on Monday. The rupee has lost 21.7 percent since the beginning of the year. In the kerb market, the rupee crossed 79 to the dollar for the first time.

With red lights flashing across Pakistan's macroeconomic dashboard, the rupee is expected to remain under pressure following a credit rating downgrade by Standard & Poors Rating Agency. The State Bank has just enough foreign currency to cover two months of imports, and a potential default on a sovereign loan is looming in February. Pakistan has a $500 million euro bond debt obligation due in February next year, but analysts believe a default to be averted.

"Risk of default on the bond debt obligation due in February 2009 may be a bit exaggerated," Farhan Rizvi, a senior analyst at JS Global Capital Ltd, said. "But if reserves continue to fall at $800 to $900 million per month, then certainly the concern to default will rise too," he said.

There is also a T-bill auction on Wednesday with a target of 80 billion rupees.

Some bankers said they expected the State Bank to reduce either banks' statutory liquidity requirement or their cash reserve ratio by at least 50 basis points or possibly both.

Analysts say Pakistan's best hope lies in the goodwill of multilateral lenders and friendly governments, like the US and Saudia Arabia. "We expect Pakistan's debt obligations to be covered through the 'Friends of Pakistan' conference lined up later this month coupled with about $5 billion to $6 billion through lateral foreign pledges," said Asad Farid, economist at AKD Securities Ltd.

Analysts said there are expectations that Pakistan would receive some aid from 'Friends of Pakistan' but were sceptical about the timing. "From the meeting this month, we could get commitments but the payment structure may be over a period of time or even a couple of years," JS Global's Rizvi said.
Posted by: Fred || 10/08/2008 00:00 || Comments || Link || E-Mail|| [10796 views] Top|| File under: Govt of Pakistan
Wali offers Taliban peace talks
I am ready to negotiate with terrorists so long as they laid down arms, Awami National Party (ANP) chief Asfandyar Wali Khan said on Tuesday, Reuters reported.

"I want to make it clear that I can't negotiate at gunpoint," Asfandyar told a news conference in Peshawar. "I again appeal to these people, even though they have accepted the responsibility for the attack, that they come and sit, because issues can be resolved through talks, not through guns," he said.

"We still support dialogue and political solution to problems, but those holding guns must know that they have no place in our policy of peace," Asfandyar said.

He said the ANP would never tolerate terrorism whether he remained alive or not. "This is my motherland. We have sworn that we will defend it against all those who are out to disturb peace by attacking innocent civilians and bombing mosques and killing those offering prayers," he said. The ANP chief also asked all the political parties to shun their 'dubious' policies on terrorism. "There is no mid way. They [political parties] should either stand for peace or announce their support for the Taliban," he said.
Posted by: Fred || 10/08/2008 00:00 || Comments || Link || E-Mail|| [10793 views] Top|| File under: TTP
Army rules out operation in N Waziristan
The army has no intention of launching a military operation in North Waziristan, Seven Division Brigade Commander Brig Khushnood Iqbal Kiani said on Tuesday. Talking to a jirga in Mir Ali, he denied reports of an operation on October 10. He said the army wanted to restore peace with the co-operation of the people. "It is the duty of the people to strengthen the hands of the army in the fight against the anti-state elements disrupting peace," he said.
Posted by: Fred || 10/08/2008 00:00 || Comments || Link || E-Mail|| [10793 views] Top|| File under: al-Qaeda in Pakistan
Jirga vows to continue action against Taliban
A grand jirga of Salarzai tribal elders in Bajaur Agency vowed on Tuesday to continue action against the Taliban.

The jirga decided to torch the houses of those found providing shelter to Taliban, while also imposing a fine of Rs 1 million on such people and expelling them from the agency.

Unwelcome Afghans: Meanwhile, Afghan refugees were returning to Afghanistan after officials accused them of links with Taliban and ordered them out. Bacha Khan, a police official at the Toorwandi border post in Bajaur, told AP that refugees had been crossing steadily into Afghanistan, while others had moved to other parts of Pakistan. He said an estimated 20,000 refugees had returned home in recent weeks.

An Afghan community leader in Khar, Bajaur's main town, urged the government to provide transport to the refugees who complied with the order to leave the agency. "We are poor people, and we don't have enough money to pay for the buses," Ghulam Jan said.

Kunar provincial police chief Abdul Jalal Jalal said a total of 30,000 people had arrived from Pakistan.

Orakzai: Meanwhile, locals released 14 Taliban after foreigners withdrew from Orakzai Agency following negotiations with elders from Chapri Ferozkhel.
Posted by: Fred || 10/08/2008 00:00 || Comments || Link || E-Mail|| [10793 views] Top|| File under: TTP
Different laws for trial of IM-SIMI modules
The prosecution and trial of Indian Mujahideen-SIMI members for serials blasts across the country may see an anomaly: while modules hauled in by Mumbai Police will be proceeded against under the tough MCOCA, police in Delhi, Rajasthan and Gujarat may not have recourse to special laws.

The Maharashtra government's decision to use the Maharashtra Control of Organised Crime Act (MCOCA) is aimed at faster trials while increasing the prospects of conviction of the accused. This is because special MCOCA courts -- like those provided for under TADA and POTA -- can be expected to deal with the cases expeditiously.

While TADA courts had a mixed record -- some cases have carried on for years -- delays are also because of the complex nature of crimes as in the 1993 Mumbai bombings. But these courts have handed out convictions, as in the 1993 blasts itself and other cases like the Rajiv Gandhi assassination.

TADA was an anti-terror law introduced after the assassination of Rajiv Gandhi; it was also subjected to misuse. The Gujarat government under Congress's Chimanbhai Patel in 1990-92 arrested thousands of farmers belonging to a BJP-affiliated union under TADA. Later, with successive court rulings, special laws were upheld, reformed and fine-tuned.

MCOCA was born after NDA convened a joint session of Parliament to pass POTA and like the central law -- repealed by UPA -- the Maharashtra law has certain provisions that give bite to anti-terrorism measures. Brought in by the Congress-NCP government, it has provisions for admitting wire taps and confessions before a senior police officer (to be repeated to a magistrate) as evidence, tougher bail conditions and stringent sentences for crimes that result in deaths.

As things stand, Delhi can use MCOCA as it is a Union territory and its police system is under the Union home ministry, but so far those arrested for the September 13 blasts have not been charged under this law. This could make, said official sources, the task of Delhi Police more complex apart from underscoring the dichotomy of linked modules being prosecuted under very different sets of laws.

Offical sources said taht while special laws had become politically contentious as they had been attacked for being "misused", particularly against minorities, they did make a difference. Special laws were a statement of the government's political will and stiff sentences acted as deterrents, underlining that terrorism was a high-risk enterprise.

While concerns over special laws and individual rights were valid, the larger question was whether special laws were required to tackle terrorism, given its national and international spread. In the case of IM-SIMI, despite the close coordination between the police forces of Rajasthan, Maharashtra, Delhi and UP, the Jaipur, Delhi, Ahmedabad and UP court blast cases will be tried under varying laws.

Some of POTA's provisions like admissibility of wire taps have been included in the Unlawful Activities Prevention Act (UAPA), but officials point out that establishing the conspiracy angle was not easy, particularly in the case of tech-savvy terrorists. When plans were made and discussed in code in internet chat rooms, through SMSs and in great secrecy, confessions were a valuable tool for investigators.

The political faultlines are also likely to sharpen as Gujarat chief minister Narendra Modi has already launched a high-decibel campaign against the Congress and the UPA for keeping GUJCOCA on hold, alleging that the ruling alliance at the Centre was playing vote-bank politics. Similarly, Rajasthan's version of MCOCA remains in cold storage.
Posted by: Fred || 10/08/2008 00:00 || Comments || Link || E-Mail|| [10793 views] Top|| File under: Indian Mujahideen
Pakistan's Sharif offers to broker Afghan-Taliban talks
Normally we look for somebody who's not on the other side to broker talks.
Former Pakistani Prime Minister Nawaz Sharif is willing to broker talks between the Afghan government and the Taliban, his spokesman said Tuesday, amid reports that the politician is already playing a key role. The offer came after a Pakistani newspaper reported that Sharif, in conjunction with Saudi Arabia, is helping to seek a settlement between the hard-line Taliban movement and the US-backed regime of President Hamid Karzai.

Pakistan backed the Taliban during Sharif's second spell in power from 1997 to 1999. He also has strong ties to Saudi Arabia, having spent seven years in exile there until his return to Pakistan last year.

Spokesman Siddiqul Farooq confirmed that Sharif had spent the last two weeks in Saudi Arabia for the Muslim festival of Eid al-Fitr, but told AFP that he could not immediately comment on the report.

"But Nawaz Sharif is a credible leader of Pakistan and he has dealt with Taliban wisely during his government in the past," Farooq said of the former prime minister. "He would be more than happy to play a role in national and international peace," he added. "I cannot say whether he has established any contact with Taliban and the Afghan government with Saudi Arabia's blessings," the spokesman added.

The Afghanistan government on Monday denied a US media report that a first round of negotiations took place in Saudi Arabia last month. Karzai has recently called for peace talks with the Taliban.

The Taliban were toppled in a US-led invasion after failing to hand over top leaders of Osama bin Laden's Al-Qaeda network in the wake of the September 11, 2001, attacks on the United States.
Posted by: Fred || 10/08/2008 00:00 || Comments || Link || E-Mail|| [10793 views] Top|| File under: Taliban
Iraq
"Hey! Mainstream media....Why not try demoralizing the enemy for a change?"
Camp Fallujah, Iraq -- There's a poster that I saw featured on a military website here, one that showed a helmeted American G.I. saying this:

"Hey! Mainstream media....Why not try demoralizing the enemy for a change?"


Note finger salute to media. Picture not part of story, but symbolic and frequent used in Iraq when media around. This picture was pulled by AP after they fingered it out.


It's an understandable sentiment. It's certainly true that by relentlessly emphasizing the negative, by painting a gloomier picture than what really exists, and by showcasing the small percentage of troops who have had adjustment problems and the even tinier percentage of U.S. troops who have committed crimes, the news media have helped to demoralize many folks back home about this war.

But while news media coverage of the war has sparked some resentment among the troops -- "They don't want to hear the good news," Marine Lance Cpl. Philip McCulloch, 20, of Galveston, Texas, told me -- it hasn't demoralized the Marines and sailors and soldiers I have met here. Almost without exception, their attitude is that they are proud of what they're doing, and proud of what they've accomplished.

"Being here, being a Marine, has been a dream of mine since I was a little kid," Lance Cpl. Eric Chavez, 19, of Huntington Beach, told me at a remote outpost near Haditha. "I don't regret it for a minute."

"I actually like it here," Lance Cpl. Robert Raymond, 20, from Durhamville, N.Y., said as he manned a guard tower at a Marine outpost near Karmah. "It's interesting."

"We've had some hard times," said Lance Cpl. Blake Kemp, 21, of Torrance, as he waited to go out on a mission in Karmah. "But we always make the best of it."

I've heard the same sort of comments again and again.

And it's not just the young ones, the impressionable "kids," who feel that way. Recently I was waiting to catch a ride on a night convoy through Fallujah escorted by members of the 76th Infantry Brigade of the Indiana National Guard -- who I have to say were some of the most irrepressibly cheerful soldiers I've ever met. And I spent some time talking with PFC David Davis, a 30-year-old former musician who had joined the Guard at a relatively late age because he wanted to "do something important."

"I volunteered for this (deployment to Iraq)," Davis said. "You get to a point where you feel like you want to contribute something, and I think we've helped make things better here."

Well, you might think that it's just a case of lower-ranking troops giving a reporter the party line. But on numerous occasions I've stood unnoticed in the background, in the dark, listening to Marines and soldiers talking among themselves by the red glow of cigarettes in the "smoking pit," or as they stood in small groups waiting to push off for a mission "outside the wire."

And yeah, they'll gripe about the heat, or about the dust, or about the showers -- such as they are -- once again running out of water, or whatever.

But I've never heard them whine. I've never heard them sounding sorry for themselves about being in the military or being in Iraq.

I suppose I could find some chronic complainers if I looked hard enough. But they would be the rare exceptions, not the rule.

What people back home have to remember is that every one of these men and women is a volunteer. The younger ones, the privates and the lance corporals who were in junior high school when the war began, all volunteered for military service knowing full well that they most likely would be coming here. And they volunteered anyway.

As I've noted in recent columns, American casualties have dropped precipitously in Iraq; last month 25 U.S. military personnel died in this country, two-thirds of them from "non-hostile" causes such as vehicle and aircraft accidents. That's 25 too many, but far fewer than in years past -- and it means that most of the troops here are being spared the emotional trauma of losing their buddies, their brothers.

Still, Iraq remains a dangerous place, and the Marines and sailors and soldiers and airmen here are still performing a hot, dirty and often exhausting mission. And I'm still as impressed -- and moved -- by their courage and dedication and good spirits as I was when I was first here five years ago, and every time since.

So yes, for whatever reasons, a lot of people back home may be demoralized about this war.

But the vast majority of the troops who are fighting it aren't.
Posted by: GolfBravoUSMC || 10/08/2008 15:36 || Comments || Link || E-Mail|| [10796 views] Top|| File under:
US dropped nuclear bomb near Basra in 1991, claims veteran
Rome, 8 Oct. (AKI) - An American veteran of the first Gulf War in Iraq claims that the United States dropped a five-kilotonne nuclear bomb in 1991 in a deserted area outside the southern city of Basra on the Iranian border.
The claim by US war veteran Jim Brown was made during an interview included in a 30-minute current affairs report to be broadcast by Italian state news channel RaiNews24 on Thursday. Brown told the Italian news channel that the bombing took place on the last day of the war in Iraq on 27 February 1991.


"But nobuddy noticed, 'cuz Bush had it hushed up."

Hiroshima was about 20 kT as I recall ...

RaiNews24 claims to have conducted its own inquiry and found that a seismic event took place on that day equal to a five-kilotonne blast. The network cited the online archives of the International Seismological Center, a non-profit UK-based organisation, as confirmation of its research.

The Italian journalist in charge of the inquiry Maurizio Torrealta told Adnkronos International (AKI) that there is no definitive proof of the nuclear blast and that it should not be taken as a fact. Instead he asked the international community to further investigate the claims by Brown. "We are asking journalists and the international community for help, in order to clarify this," said Torrealta.


Riiiight. Make an absurd claim, fail to back it up, and then demand that the 'international community' investigate. We've encountered that modus operandi before ...

"Good evening, Mr. and Mrs. International Community and all the ships at sea! This is Intrepid Reporter Geraldo Rivera and I'm standing at the site of the five kiloton bomb that was dropped on an empty patch of land near Basra in 1991. This is a Geiger counter, and this is where Jimmy Hoffa was supposedly buried, according to U.S. war veteran Jim Brown, by minions of Al Capone, and then his corpse nuclear bombed to obliterate the evidence..."

However, in the documentary, which was shown to the media on Wednesday, Torrealta said that one of the possible reasons that the US may have dropped the bomb, was in retribution for the launch of Scud missiles on the US Dhahran military base in Saudi Arabia on 25 February. Twenty-eight American soldiers died in the attack.

The US veteran, Jim Brown was not present during the alleged launch of the bomb and it is not clear how he obtained the information.


Made it up out of whole cloth?

My guess is that he squatted, grunted, and caught it with both hands, if y'know whudda mean.

RaiNews24 said that 45-year-old Brown was originally a fourth-level engineer in the US Army and was demoted to third-level after health problems, following a vaccination against chemical weapons. The injection deteriorated his health and he was eventually discharged from the army with honour.

He is now director of the GulfWatch I.N.S. organisation. Its website claims to have 350 supporters who are or were involved in coalition intelligence during the 1991 Gulf War. "These people have agreed to work together to make sure that as much information about the war as possible is released about the activities prior to, during and after the war that have affected the health of potentially hundreds of thousands of soldiers, and their spouses and children," said a statement on the website.

The documentary included an interview with an Iraqi doctor, Jawad al-Ali, who told RaiNews24 that before the beginning of the first Gulf War in 1989 there were 32 cases of tumours, while in 2002 the number had risen to 600 in the Basra area. Al-Ali also told RaiNews24 that tumours that used to affect older citizens had started to impact younger children. He then showed alleged photos of the tumours in the documentary.

During the RaiNews24 report, Torrealta said that the US State Department had rejected Brown's claims and said only 'conventional' weapons had been used during the first Gulf War.
Posted by: GolfBravoUSMC || 10/08/2008 15:20 || Comments || Link || E-Mail|| [10796 views] Top|| File under:
Iraq ready to replace US troops in Baghdad
IRAQ said today it was ready to take over security responsibilities from US security forces in Baghdad as both countries say they are nearing a deal on a contested military pact.

Interior ministry spokesman Major General Abdel Karim Khalaf said Iraqi police are capable of handling security duties across the capital, a responsibility now held by US troops. "We have the ability to take over the internal security responsibility in Baghdad if American forces pull out of the city," he said. "The interior ministry is able to take responsibility for protecting Baghdad."


You're welcome to do so whenever you're ready ...

His remarks came a day after Foreign Minister Hoshyar Zebari said Washington and Baghdad are now "very close" to an agreement on the presence of American troops in the country beyond this year. "There have been new ideas and new language that could be acceptable, but no final decision has been made. This needs some bold political decisions now," Mr Zebari said on Tuesday.

Mr Zebari was speaking at a press conference with visiting US Deputy Secretary of State John Negroponte shortly after two bombs went off just outside the Green Zone, leaving at least seven people, including an Iraqi soldier, injured.

In Baghdad commander General Jeffery Hammond, who leads 28,700 US-led foreign troops said the improvement in security in the city of six million was dramatic but dangers remained. "Security has improved, let there be no doubt," said Gen Hammond, noting that Baghdad is now averaging four attacks a day, which according to US statistics was 89 per cent less than in 2006 and 83 per cent lower than in 2007. "We have been successful in creating the conditions for sustainable security for the eventual transfer to Iraq security forces but let there be no doubt that challenges remain."

The interior ministry said there had been an increase in the number of car bombs and roadside blasts in Baghdad since the start of the Muslim fasting month of Ramadan but said this did not mean a breakdown of security. "An increase in car bomb attacks and IED (improvised explosive device) attacks, particularly since Ramadan (last month) does not mean that security forces failed."

Mr Khalaf said Iraqi security services lacked explosive detectors to prevent car bombs but otherwise had been effective in reducing the overall level of violence in the country, which is said to be at a four-year low. The ministry "is seeking (financial help from) some provincial councils to import such devices and technologies to cover all areas of Baghdad and other provinces", he said.

The US military has handed over security responsibility in 11 of the 18 provinces in Iraq since June 2006. The process started with the Shiite southern province of Muthanna, which borders Saudi Arabia.

Much of Iraq's improved security has been credited to the recruitment of Sunni tribesmen and former rebels by the US military to fight against al-Qaeda. Some 54,000 are deployed in Baghdad out of a force of 100,000 across the country.

Gen Hammond highlighted the importance of the Iraqi government ensuring that the Sons of Iraq fighters, as the Americans refer to them, are properly integrated into the mainstream security forces in the city. Only 3400 of the fighters have been integrated into the national police force in Baghdad while another 7000 are currently awaiting approval from the interior ministry, he said.

"The Iraqi government has committed to accepting responsibility for the Sons of Iraq. We are going to be there to assist the transfer. I'm confident this is going to go well," he said. "We will not abandon the Sons of Iraq."
Posted by: GolfBravoUSMC || 10/08/2008 15:14 || Comments || Link || E-Mail|| [10797 views] Top|| File under:
Constitution key to healing Iraq's sectarian rifts - Hakim
The Constitution is Iraq's only viable road map to overcoming the bitter sectarianism that has torn the nation apart since the US-led invasion of 2003, leading Shiite politician Ammar al-Hakim told AFP. Hakim, eldest son of Abdel-Aziz al-Hakim, head of the Supreme Iraqi Islamic Council (SIIC), is likely to take over the influential Shiite religious party from his father, who is undergoing treatment for lung cancer.

In an interview with AFP at his heavily fortified headquarters in Baghdad, Hakim said Iraq's feuding factions had to engage in constructive dialogue and adhere to the fledgling democracy's laws for the sake of national unity.

"We agree we must stick to the Constitution, to the laws and how the Constitution says power should be distributed," the up-and-coming politician said. "What is written in the Constitution in regards to power for the central government, we are going to support and the same goes for the local governments."

Hakim's party holds 30 seats in Parliament and is a key member of Prime Minister Nuri al-Maliki's Shiite-led coalition. The SIIC also has strong ties with the Iranian government.

However, differences have emerged with Maliki's Dawa party over the SIIC's championing of a federal system for Iraq with greater powers devolved to the provinces. "Such differences can always be solved as long as we rely on the Constitution as a base," said the 37-year-old Hakim. "A strong Iraq is not only one that has a strong capital. There should be strong local governments besides the strong capital," the politician said.

The Constitution was approved in October 2005. But it was largely rejected by Sunni Arabs who feared it would place too much power in the hands of regions, leave the country's vast oil resources in the hands of Shiites and Kurds and lead to a break-up of Iraq.
Posted by: Fred || 10/08/2008 00:00 || Comments || Link || E-Mail|| [10793 views] Top|| File under:
Israel-Palestine-Jordan
Hamas: 'Jewish Lobby' in U.S. to blame for global financial crisis
The Palestinian militant group Hamas on Tuesday accused a "Jewish Lobby" in the United States of fomenting the global financial crisis.

The crisis was the result of "bad administrative and financial management and a bad banking system put into place and controlled by the Jewish lobby," Hamas spokesman Fawzi Barhum said in a statement.

Barhum said that despite approving a bailout plan of $700 billion dollars, the U.S. government was ignoring the role of "the Jewish lobby that put the U.S. banking and financial sector into place."

This lobby, said Barhum, "controls the U.S. elections and defines the foreign policy of any new administration in a manner that allows it to retain control of the American government and economy."

The Anti-Defamation League reported last week a major upsurge in the number of anti-Semitic postings on the Internet relating to the financial crisis engulfing the United States.

The Jewish-American organization cited hundreds of posts regarding the bankrupt investment bank Lehman Brothers and other institutions affected by the subprime mortgage crisis.

The messages railed against Jews in general, with some charging that Jews control the U.S. government and finance as part of a "Jew world order" and therefore are to blame for the economic turmoil.

Abraham H. Foxman, ADL National Director, said: "We know from modern history that whenever there is a downturn in the global economy, there will be an upturn in the level of anti-Semitism and bigotry, and that is what we are seeing now.
Posted by: Spaish Flomble3461 || 10/08/2008 00:00 || Comments || Link || E-Mail|| [10793 views] Top|| File under:
Hamas sez "Time's up!" for Abu Mazen
"The legal term of president Abbas ends on January 8 and Abu Mazen (Abbas) will not remain president for a single minute after this date," Hamas parliamentary leader Ahmed Bahar told AFP.

Hamas members of parliament said on Monday that they will not recognise Mahmud Abbas as president after January 8, a move that could sharpen the internal divisions plaguing the Palestinians."The legal term of president Abbas ends on January 8 and Abu Mazen (Abbas) will not remain president for a single minute after this date," Hamas parliamentary leader Ahmed Bahar told AFP. "On October 8, president Abbas must order the Central Committee for Elections to prepare for the next presidential election, which must take place on January 9," he added, following a meeting of the Hamas parliamentary bloc.

The Islamist movement has had no contacts with Abbas since it drove his forces from Gaza in a week of bloody fighting in June 2007 but the movement still recognises him as the head of the Palestinian Authority. When asked if Hamas would put forward a candidate to stand against Abbas, Bahar said: "All possibilities are under discussion." Hamas won parliamentary elections in 2006 but has never fielded a presidential candidate.

The Palestinian constitution says presidential elections must be held every four years, which Hamas interprets to mean that Abbas's term expires in 2009, since he was elected in January 2005. Under their interpretation, if Abbas does not step down, the speaker of parliament, Hamas MP Aziz Dweik, would become acting president. Since Dweik is currently in an Israeli jail, Bahar would serve in his place.

Abbas's supporters however cite a different provision of the constitution which says that presidential and parliamentary elections should be held together, which would extend Abbas's term to January 2010.

Bahar said Palestinian politics was entering a bloody "difficult" period but expressed hope that there would be ponies for everyone reconciliation between Hamas and Abbas's Fatah party, which have been bitterly divided since the Gaza takeover. Representatives from the two main Palestinian factions are due to meet in Cairo on November 4 to try to agree on a national unity government.

The current 120-member Palestinian parliament includes 74 Hamas MPs, 30 of whom are in Israeli custody. Israel and the West have in the past boycotted every Palestinian government that included Hamas, which they blacklist as a terrorist organisation.
Posted by: Seafarious || 10/08/2008 00:00 || Comments || Link || E-Mail|| [10796 views] Top|| File under:
Netherlands: Rights group demands arrest of Israeli on torture claims
(AKI) - A Palestinian human rights group has complained to the Dutch government about its failure to arrest an Israeli minister to face torture charges in The Netherlands.

Media reports on Tuesday claimed that the Netherlands declared Ami Ayalon, former chief of Israel's spy agency Shin Bet, persona non-grata and advised him to leave the country when he was there in May. He is said to have escaped arrest in The Netherlands after a case was filed against him by a Palestinian man who claimed he was tortured in Israel.

Ayalon, minister without portfolio, was the head of Israel's security service, Shin Bet, when Palestinian Khalid al-Shami was allegedly tortured and held for 50 days in an Israeli jail in 2000. Israeli and Palestinian media reports said secret talks had taken place during Ayalon's visit between Dutch and Israeli authorities that averted the arrest of Ayalon.

"I think it was politically motivated, and that is why we are complaining," said Raji Sourani, lawyer and director of the Palestinian Center for Human Rights in an interview with Adnkronos International (AKI). "The rule of law was not applied in this specific case."


And who knows more about the rule of law than the Palestinians?

"That is why we are making this appeal in The Netherlands. We applied to the Attorney General's office when Ayalon was visiting there."

"The Dutch government informed the Israelis in case Ayalon comes back, he will face arrest and is persona non-grata," said Sourani.

Before Ayalon arrived in The Netherlands to attend a conference marking Israel's 60th anniversary, the PCHR approached the Dutch courts through an Amsterdam law firm asking for an arrest warrant, said Palestinian news agency Maan.

This article starring:
Ami Ayalon
Khalid al-Shami
Posted by: Fred || 10/08/2008 00:00 || Comments || Link || E-Mail|| [10793 views] Top|| File under:
Settlers to Barak: Don't give PA security control of Hebron
Settler leaders on Tuesday urged Defense Minister Ehud Barak not to transfer the security control of the West Bank town of Hebron to the Palestinian Authority. The leaders, from Hebron and the nearby settlements of Kiryat Arba and Gush Etzion, made this plea in a letter they sent in the wake of recent reports about the potential transfer of security control over the town.

In the letter, rabbis expressed shock and outrage about the proposal, which they say would transfer control to what they call "the Fatah and Tanzim terrorists known as the Palestinian Authority." They added, "Similar steps in the past have always lead to terrible bloodshed."

The letter detailed a number of terror attacks in which Jews were murdered by Palestinians in the area, including the killing of 10-month-old Shalhevet Pas and 12 Israel Defense Forces Soldiers. The settler leaders claim their deaths were caused by a previous attempt to transfer security control to the Palestinian Authority in 2002.

"A wave of terror washed over all of Israel, and terrorists from Hebron reached Haifa," the letter read. "All of this was a result of IDF forces withdrawing from the city and its transfer to the Palestinian Authority."

It went on to say that, "The transfer of security in Hebron to the terrorists of the PA will endanger the lives of thousands or residents in our area, and the lives of all citizens of Israel. All participants in this step are wanton and irresponsible and will not be able to say 'our hands did not spill this blood.'"

Tension often runs high in Hebron, home to some 180,000 Palestinians and around 650 settlers. The city is holy to Jews, Muslims and Christians as it holds the Tomb of the Patriarchs, believed to be the burial place of Adam and Eve, Abraham and Sarah, Isaac and Rebekah, and Jacob and Leah.
Posted by: Fred || 10/08/2008 00:00 || Comments || Link || E-Mail|| [10793 views] Top|| File under: Palestinian Authority
Hamas delegation in Cairo for unity talks
The Islamist Hamas movement sent a delegation to Egypt Tuesday for talks aimed at restoring Palestinian unity amid a dispute over the presidency that could sharpen internal divisions. The delegation headed by Moussa Abu Marzuk, the number two official in Hamas' Damascus headquarters, also includes Mahmoud al-Zahar, Said Siyam and Khalil al-Hayya.
Posted by: Fred || 10/08/2008 00:00 || Comments || Link || E-Mail|| [10793 views] Top|| File under: Hamas
Hamas blames financial crisis on 'Jewish lobby'
The Palestinian Islamist movement Hamas which rules the Gaza Strip on Tuesday blamed what it called the "Jewish lobby" in the United States for the global financial crisis. Hamas spokesman Fawzi Barhum said in a statement that the crisis was due to "bad administrative and financial management and a bad banking system put into place and controlled by the Jewish lobby."

He said that despite pumping hundreds of billions of dollars into a rescue package, U.S. President George W. Bush had remained silent about "the Jewish lobby that put the U.S. banking and financial sector into place."

Barhum added that the lobby "controls the U.S. elections and defines the foreign policy of any new administration in a manner that allows it to retain control of the American government and economy."

The Anti-Defamation League (ADL) said last week that the U.S. financial crisis has provoked an outpouring of anti-Semitism on the Internet, with Jews being blamed for the debacle on Wall Street. "The age-old canards about Jews and money are always just beneath the surface," said Abraham Foxman, the national director of the U.S. group which fights anti-Semitism.
Posted by: Fred || 10/08/2008 00:00 || Comments || Link || E-Mail|| [10793 views] Top|| File under: Hamas
Sri Lanka
U.K. Tamils protest against bombing
Hundreds of British Tamils held a protest outside the Parliament complex here demanding an end to what they described as "indiscriminate" bombing of Tamil areas by Sri Lankan forces.

They carried banners in English and Tamil calling for the British government's help in seeking an end to the bombing.

"Britain -- help now. Diplomacy can wait. Starving people can't," said one banner. Another highlighted the plight of the "2,50,000 displaced Tamils" and asked: "What are we waiting for?"

Over 6,000 people participated
A spokesman for the British Tamil Forum, which organised the protest, claimed that more than 6,000 people from across Britain joined the protest -- the latest in a series of such demonstrations held in London. He said protesters were drawn from all faiths --Christians, Buddhists, Hindus and Muslims. A number of MPs also extended their support. "We wanted to draw attention of the general British public who are largely unaware of the state terrorism that has been unleashed against the Tamil civilian population back in Sri Lanka. Most people were flabbergasted when they heard that the government of Sri Lanka is bombing its own people," said Suren Surendiran, the Forum's media spokesman.
Posted by: Fred || 10/08/2008 00:00 || Comments || Link || E-Mail|| [10793 views] Top|| File under:
"LTTE does not represent Tamil community"
Sri Lanka has counselled India and others concerned about the situation in the island country and welfare of Tamils to 'perceive marginalisation of the LTTE in the correct perspective' and not to be 'influenced by malicious propaganda' against the military campaign of the government targeting the Tigers.

In a suo motu statement on the floor of Parliament on the assassination of the former Sri Lankan Army General, Janaka Perara and several of his United National Party colleagues by a suspected LTTE suicide bomber in Anuradhapura on Monday, Sri Lanka's Foreign Minister Rohitha Bogollagama specifically referred to the move by National Security Advisor M.K. Narayanan to summon the Sri Lanka Deputy High Commissioner in New Delhi to express India's 'concern over the situation' in the island country.

"It is very important that all those who are concerned about Sri Lanka, including the welfare of the Tamil community, should perceive the marginalisation of the LTTE in the correct light. LTTE does not represent the Tamil community in Sri Lanka. Therefore, military action against the LTTE should never be perceived as action against our brethren, the Tamil community. We are concerned about them and will work with them to ensure their welfare, security, and aspirations since they are our fellow citizens," he told the House.

Reminding members about reports of Mr. Narayanan expressing concern on the situation, the Minister reiterated Sri Lanka's policy of maintaining a close dialogue with India, with whom it has a 'time-tested relationship based on mutual goodwill and trust.'

Mr. Bogollagama said the Anuradhapura suicide attack makes it clear that the LTTE is 'firmly and irreversibly entrenched in the path of violence and terrorism' and it is not the time for recrimination or finger pointing.

"No attempt should be made to whitewash the LTTE and throw it a lifeline, as it faces imminent and certain defeat at the hands of our valiant security forces. All political parties who subscribe to democracy should unite and join hands with the government to once and for all rid Sri Lanka of the scourge of terrorism," the statement said.


Posted by: Fred || 10/08/2008 00:00 || Comments || Link || E-Mail|| [10793 views] Top|| File under:
Hezbollah: Israeli MIA escaped, believed dead
News for the terminally gullible.


Israel's most famous missing soldier escaped from captivity in Lebanon and probably died 20 years ago while trying to make his way home through difficult terrain, Hezbollah told Israel's government, according to a newspaper report Wednesday.

The Lebanese guerrilla group submitted the report on airman Ron Arad's fate to the Israeli government as part of a July prisoner swap in which Israel freed five Lebanese militants for the bodies of two Israeli soldiers.

Israeli security officials confirmed that the Maariv daily accurately summarized Hezbollah's account. However, they dismissed Hezbollah's claim, noting that the group provides no evidence that Arad died.

Arad's plane was shot down Oct. 16, 1986 by Lebanese militiamen. The plane's pilot was rescued by helicopter and the Israeli military believed Arad, the plane's navigator, was captured alive. Arad was initially held by Amal, a Shiite Muslim group and Hezbollah rival. Hezbollah leader Hassan Nasrallah suggested in a 2006 speech that Arad may have died in the late 1980s, after managing to escape.

In its report to Israel, Hezbollah was more specific. "The Israeli pilot escaped from his holding cell on the night between the fourth and fifth of May 1988, and headed south toward the (Israeli) occupied security zone," Maariv quoted the Hezbollah report as saying.

The guerrilla group said Arad may have died from a number of causes in the remote, mountainous area, including fever, thirst or falling off a cliff. Hezbollah said it believes Arad is dead, but acknowledged that his remains were never found.

The Israeli officials, speaking on condition of anonymity because of the classified nature of the information, said they believe Hezbollah submitted the report in a halfhearted attempt to meet Israel's demand for information about Arad as part of the prisoner swap.


Is that going to be a teaching moment on future prisoner swaps?
Posted by: ed || 10/08/2008 13:12 || Comments || Link || E-Mail|| [10797 views] Top|| File under:
Syria marks 35th anniversary of Yom Kippur War with call for peace
Syrian military leaders marked the 35th anniversary of the Yom Kippur War Monday by saying that Syria was interested in peace, not war, the official Syrian news agency SANA reported.

"In their speeches, military leaders spoke about the just and comprehensive peace that Syria hopes for," SANA said.

Both Syria and Egypt consider the Yom Kippur War a victory over Israel, even though it ended with Israel still holding the land they ostensibly went to war to regain.

In Syria, the day was marked by President Bashar Assad's visit to the tomb of the unknown soldier and a 21-gun salute in each district.

An editorial published by Syrian newspaper Tishreen stated that the indirect peace talks with Israel constitute part of Syria's strategy to recover its lost land. Syria "is taking into account everything that a just peace demands," the editorial wrote, indicating that Damascus is willing to pay the price of normalizing relations with Israel. However, the editorial added, Syria would only countenance a peace that returned all the land it is seeking.

The editorial also called for Arab solidarity and joint action in light of the challenges facing the Arab world. The Yom Kippur War, in which the Syrian and Egyptian armies worked together to attack Israel, is viewed as an exemplar of such cooperation.

In Egypt, President Hosni Mubarak said his country was not being swayed by various threats to the peace with Israel. In a speech to the nation, he vowed that Egypt was moving toward a better future.

Government opponents tried to embarrass the government by an attempt to organize a rally demanding an end to the blockade of Gaza. However, security officials quickly ended the rally.
Posted by: Fred || 10/08/2008 00:00 || Comments || Link || E-Mail|| [10793 views] Top|| File under: Govt of Syria
Who's in the News
65
[untagged]
5
TTP
3
Taliban
3
al-Qaeda in Pakistan
2
Hamas
2
Govt of Syria
2
SIMI
2
Govt of Sudan
2
Islamic Courts
1
Palestinian Authority
1
Indian Mujahideen
1
Lashkar e-Jhangvi
1
Govt of Pakistan
1
Govt of Iran
Bookmark
E-Mail Me
The Classics
The O Club
Rantburg Store
The Bloids
The Never-ending Story
Thugburg
Gulf War I
The Way We Were
Bio
Merry-Go-Blog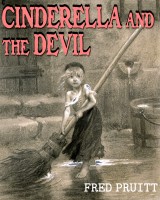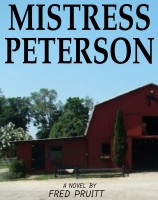 On Sale now!


A multi-volume chronology and reference guide set detailing three years of the Mexican Drug War between 2010 and 2012.

Rantburg.com and borderlandbeat.com correspondent and author Chris Covert presents his first non-fiction work detailing the drug and gang related violence in Mexico.

Chris gives us Mexican press dispatches of drug and gang war violence over three years, presented in a multi volume set intended to chronicle the death, violence and mayhem which has dominated Mexico for six years.
Click here for more information


Meet the Mods
In no particular order...


Steve White
Seafarious
tu3031
badanov
sherry
ryuge
GolfBravoUSMC
Bright Pebbles
trailing wife
Gloria
Fred
Besoeker
Glenmore
Frank G
3dc
Skidmark



Better than the average link...



Rantburg was assembled from recycled algorithms in the United States of America. No trees were destroyed in the production of this weblog. We did hurt some, though. Sorry.
3.235.180.193

Help keep the Burg running! Paypal: