Afghanistan
Army chiefs plot attack on Kismayu
[Daily Nation (Kenya)]
Top commanders of the reshaped African Union


...a union consisting of 53 African states, most run by dictators of one flavor or another. The only all-African state not in the AU is Morocco. Established in 2002, the AU is the successor to the Organisation of African Unity (OAU), which was even less successful...


Mission in Somalia (Amisom) have been meeting in Nairobi to approve war plans for a massive air, land and sea assault on Kismayu, the last stronghold of Somali terrorist group, Al-Shabaab


... the successor to the Islamic Courts...


The Nairobi meeting at the weekend was followed by another of regional army chiefs on Monday in Addis Ababa.

But as war plans were being made, the United Nations


...An organization originally established to war on dictatorships which was promptly infiltrated by dictatorships and is now held in thrall to dictatorships...


issued a report warning that an Al-Shabaab support network based in Nairobi "has continued to operate from Kenya with relative freedom" as it plans terror attacks inside Kenya.

Field commanders from the Kenya, Uganda and Burundi contingents presented to the Amisom central command on Saturday at the Department of Defence in Nairobi the final plans to capture Kismayu from Al-Qaeda backed Somali

beturbanned goon

s.

Military sources told the Nation that the plan later presented to all regional army chiefs -- of Kenya, Uganda, Burundi, Æthiopia and Djbouti in the Æthiopian capital, Addis Ababa on Monday -- includes use of air and naval strikes to back up the ground troops. The commanders are due for a series of meeting in Nairobi this week to finalise the plans, military sources told the Nation on Tuesday.

The Saturday meeting at the Department of Defence headquarters, Nairobi, was attended by Maj Gen S.N. Karanja, Kenya Air Force commander, Maj-Gen Jeffo Otieno, Military Intelligence Corp boss, Maj-Gen Peter Kameru, all from Kenya, Burundi's Brig Gen Audace Nduwumunsi, officers from the Ugandan Air Force. Field commanders of Kenyan forces in Somalia and officers commanding the Ugandan contingent in Mogadishu made presentations.

At the Addis Ababa meeting were the chairman of the AU Commission for Somalia, Ambassador Boubacar Diarra, Amisom Force Commander, Lt Gen Andrew Gutti, Deputy Amisom commanders Maj Gen Karanja and Brig Gen Nduwumunsi, Chief of Kenya Defence Forces, Gen Julius Karangi, Chief of Defence Forces Uganda, Gen Aronda Nyakairima, the heads of the Burundian and Djbouti militaries, Secretary-General's Special Representative and head of the UN Political Office for Somalia Augustine Mahiga and other top military generals from the region.

New Amisom spokesperson Eloi Yao on Tuesday confirmed the regional chiefs had met in Addis Ababa on Monday but said details of the meeting, which looked at the new Amisom structure in Somali, were not yet available.
Posted by: Fred || 07/25/2012 00:00 || Comments || Link || E-Mail|| [6457 views] Top|| File under: al-Shabaab
Africa Horn
Somali Govt to tighten Mogadishu security
(Sh.M.Network)-The security agency of Benadir region forSomaliagovernment says it will tighten the overall security of Mogadishu, just a day before the national constituent assembly (NCA) to kick off in the capital on Wednesday, 25the July, 2012.

Somali government forces with the backing of the African Union


...a union consisting of 53 African states, most run by dictators of one flavor or another. The only all-African state not in the AU is Morocco. Established in 2002, the AU is the successor to the Organisation of African Unity (OAU), which was even less successful...


Mission (AMISOM) troops have previously expanded their control outside Mogadishu, after

turban

push.

Afgoye corridor, Bal'ad district and Lanta Buro area, all that are in Lower and Middle Shabelle regions of Southern Somalia are among the new towns placed under the government that has struggled for three years to dislodge the Al-Shabaab



... the Islamic version of the old Somali warlord...


fighters who announced formally merger with Al Qaeda early this year.

Mogadishu, Somali capital is now recovering from the two-decade civil war with business reopening and government reconstructing the roads and other basic amenities for its citizens.

Al shabab

bully boyz

who still control the vast south and centralSomaliaare currently under heavy military pressure from Somali government soldiers, AMISOM forces and Æthiopian troops.
Posted by: Fred || 07/25/2012 00:00 || Comments || Link || E-Mail|| [6494 views] Top|| File under: al-Shabaab
Arabia
Tribal mediation to receive Saudi diplomat
[Yemen Post]
Ansar Al-Shariah, an al-Qaeda-linked group, agreed on Monday to unleash the Saudi deputy consul, Abdullah Al-Khalidi, who has been kidnapped since last March.

A tribal source said that a prominent tribal leader Saleh Al-Awlaki and other tribal leaders have conducted negotiations with al-Qaeda for weeks to release the Saudi diplomat, pointing out that the mediation faced many difficulties and obstructions.

The source added that Ansar Al-Shariah accepted a ransom of $10 million that will be paid for the group by Yemen.

This step came as the Saudi authorities released al-Qaeda-linked female prisoners of Al-Qaeda, and reopened its embassy in Sana'a after four months of closure.

Al-Khalidi was kidnapped in the port city of Aden on March 28 and two video messages of al-Khalidi were posted by Al-Qaeda in which he appealed to the Saudi authorities to meet the demands of captors through releasing al-Qaeada prisoners and pay a ransom.

The women, who were held by Saudi security services, are relatives of al

Qaeda gunnies

, Al-Khalidi said.

According to Al-Khalidi, Al-Qaeda would release him one day after the Saudi authorities meets its demands.

The Saudi authorities that freed the five al-Qaeda-linked women said on Monday the move was not linked to demands of Ansar al-Shariah.


...a Yemeni Islamist militia which claims it is not part of al-Qaeda, even though it works about the same and for the same ends...


"The investigation bureau and public prosecution office decided to release two of the women detainees by court order as they were (pregnant) and close to their due dates."

The other three were released on bail on Saturday pending trial, he said. One more woman detainee is serving a jail sentence.
Posted by: Fred || 07/25/2012 00:00 || Comments || Link || E-Mail|| [6458 views] Top|| File under: al-Qaeda in Arabia
Bangladesh
Mollah, his men killed poet, family
File under The Mills of Justice Grind Slowly.

[Bangla Daily Star] Another prosecution witness told the International Crimes Tribunal-2 that Jamaat leader Abdul Quader Mollah and his accomplices had killed pro-liberation poet Meherun Nesa, her mother and two brothers at their home in Mirpur during the war.

Fourth prosecution witness poet Quazi Rosy, who was a close friend and a neighbour of Meherun Nesa, said even though Meherun appealed for life embracing the holy Koran, they slit the throat of all of them.

The 63-year-old witness said she had heard about the brutal killings from people on March 27, 1971, evening, the day of incident, and after the Liberation War she heard it from two non-Bangalee Biharies of Mirpur.

On July 10, Syed Shahidul Haque Mama, a freedom fighter and the second prosecution witness in the crimes against humanity case, also said Quader Mollah and his accomplices had killed Meherun Nesa and her family members during the Liberation War.

On May 28, the tribunal indicted the Jamaat assistant secretary general on six charges of crimes against humanity, including murders and mass killings.

Yesterday, the three-member tribunal, led by its Chairman Justice ATM Fazle Kabir with members Justice Obaidul Hassan and Judge Md Shahinur Islam, also recorded the cross-examination of Rosy before it adjourned the case proceedings until tomorrow.

During her 50-minute testimony yesterday, Rosy said Meherun accompanied her most of the time of the pre-liberation period. "We had formed an action committee to resist oppression against Bangalees in Mirpur [before the war]. I was the president and Meherun and many others were members of the action committee," said Rosy.

After Bangabandhu Sheikh Mujibur Rahman's March-7 speech in 1971, which was a call for liberation, enmity between Bangalees and non-Bengalees intensified, said the witness, adding, "Under the circumstances, we continued to hold meetings regularly."

"On the morning of March 25, 1971, we had a meeting and apprehended that something was going to happen," said Rosy.

"When, I reached home after the meeting, I got information that my home was going to be raided along with Meherun's home," Rosy said, adding, "Because, we were the female members of the action committee."

Posted by: Fred || 07/25/2012 00:00 || Comments || Link || E-Mail|| [6457 views] Top|| File under: Jamaat-e-Islami
China-Japan-Koreas
N.Korea Ramps Up Nuclear Threat Against U.S.
North Korea on Friday added a fresh nuclear threat to a propaganda campaign apparently aimed at diverting attention from internecine power struggles and consolidating leader Fat Boy's Kim Jong-un's rule.

A spokesman for the North's Foreign Ministry in a statement said the U.S.' hostility to the North has reached an "extremely reckless level" where it "incites an enormously hostile act insulting the dignity" of the ruling Kim family. The spokesman warned circumstances "compel us to review the nuclear issue in a wholesale way."


As opposed to full retail?

The "hostile act" was an alleged foreign plot to blow up statues of regime founder Kim Il-sung in an unidentified city bordering China. The regime last Thursday paraded a defector named Jon Yong-chol before the state media, who "confessed" to being incited to carry out the fiendish plot by the U.S. and South Korean intelligence forces as well as a group of North Korean defectors in the South.

This incident "completely invalidates the basic clauses in the Oct. 12, 2000 North Korea-U.S. joint communique and the Sept. 19, 2005 joint statement, which say that the U.S. has no hostile intent against us," the statement said.
Posted by: Steve White || 07/25/2012 00:00 || Comments || Link || E-Mail|| [6463 views] Top|| File under:
India-Pakistan
USAID to fund rebuilding of schools hit by flooding, militancy in KP
[Dawn] Khyber-Pakhtunkhwa


... formerly NWFP, still Terrorism Central...


would receive $25 million assistance from United States Agency for International Development for reconstruction of damaged school buildings in its flood and militancy affected areas other than Malakand, official sources said.

The provincial government and USAID signed an 'activity agreement' a few days ago on the basis of which school buildings damaged by floods and

forces of Evil

in areas other than Malakand division would be reconstructed, a well placed official told Dawn on Monday.

"The number of schools to be reconstructed with this money would be known once we determine our needs following an assessment exercise that would be carried out in the near future," he said.

In this regard, according to sources, the elementary and secondary education department and Provincial Disaster Management Authority (PDMA) will work together to assess the damaged schools that are to be reconstructed in the flood and militancy affected parts of the province other than Malakand division.

More than 11,000 schools were damaged in Khyber-Pakhtunkhwa as a result of the 2010 devastating flood, rendering a large number of students without education facilities.

While a large number of the partially damaged schools are being reconstructed with funds provided by UK's Department for International Development, bilateral donors, including UAE and Qatar, have also extended financial assistance for reconstructing school buildings.

A PDMA official said that provincial government had undertaken activities on a large scale to reconstruct flood damaged schools in various parts of the province. But there were still many more schools in various parts of the province for which funds were required, he added.

"The joint assessment will enable the government to know how many of the flood affected schools remain to be reconstructed following which the government would exactly know how many of the schools would be reconstructed by utilising the fresh $25 million USAID funds," said the official.

The information, once available with the government, would be shared with the donor to chalk out future course of action, the official added.

The $25 million funding line being provided by USAID would be in addition to an identical amount the agency has extended for reconstructing about 110 destroyed school buildings in the militancy affected parts of Malakand division.

A majority of these under-reconstruction school buildings, according to sources, are scheduled to complete by December 31, 2012.

Posted by: Fred || 07/25/2012 00:00 || Comments || Link || E-Mail|| [6458 views] Top|| File under: Govt of Pakistan
De-radicalisation programme: 300 ex-members of banned outfits 'rehabilitated'
[Dawn] The Punjab Counter-Terrorism Department has so far conducted training sessions for 300 former members of banned sectarian outfits and proscribed organizations under its ongoing de-radicalisation and rehabilitation programme.

The three-month programme launched in fiscal 2011-12 was initiated by the department with the provincial government's approval to bring former

hard boyz

towards normal life activities and engage them in different trades so that they could earn their livelihood honourably.

Punjab CTD Additional IG Mushtaq Ahmad Sokhaira told Dawn they had planned to train 1,300 more people in current fiscal keeping in view the positive impact of the first training session under the programme.

Under the programme that was his own initiative, Mr Sokhaira said people aged between 25 and 40 years, who volunteered for training, first go through sessions conducted by religious scholars and psychologists and then they were imparted training by the Punjab Technical Education and Vocational Training Authority (Tevta) in 40 trades.

He said a majority of the people who were engaged in training had been either working as

controller

s and handlers for

snuffies

or were former members of various sectarian organizations.

He said the CTD's district networks, which had detailed lists of active and former members of terrorist and

turban

organizations, gathered volunteers for training.

Asked about monitoring of trained people and impact of the initiative, the additional IG said though the district CTD staff continuously watched the trained people, their complete assessment needed at least six months time.

He said the department was now planning to induct two psychologists in and to also engage Punjab Board of Technical Education for psychological training and skill development of the trainees.


Mr Sokhaira said de-radicalisation and rehabilitation process would also be initiated initially in Lahore's Kot Lakhpat and Rawalpindi's Adyala jails and teams comprising psychologists and religious scholars would hold sessions with

snuffies

and members of banned

turban

organizations.

He said the project had already been approved by the Punjab home department.

Pakistain Army is also conducting a de-radicalisation and rehabilitation programme in South

Wazoo

on the pattern of the CTD initiative after Swat


...a valley and an administrative district in the Khyber Pakhtunkhwa Province of Pakistain, located 99 mi from Islamabad. It is inhabited mostly by Pashto speakers. The place has gone steadily downhill since the days when Babe Ruth was the Sultan of Swat...


military operation.
Posted by: Fred || 07/25/2012 00:00 || Comments || Link || E-Mail|| [6458 views] Top|| File under: Govt of Pakistan
Syria-Lebanon-Iran
Iran Pledges to Deploy Warships in the Atlantic
For the second time in less than a year, Iran's top naval commander has said Iranian Navy vessels will soon be plying the Atlantic Ocean, having made great strides in recent years in expanding its presence beyond Iranian waters.

Rear Admiral Habibollah Sayyari's comments came on the same day Iran launched its first domestically-built oil tanker. The 21,000-ton vessel, capable of carrying up to 750,000 barrels of oil, was ordered by Venezuela, and Sayyari's remarks raise the possibility that a warship may escort the tanker on its delivery sailing to Iran's Latin American ally.


Which means the 'tanker' will be carrying stuff other than oil...
Posted by: Glinesh Craling7938 || 07/25/2012 10:00 || Comments || Link || E-Mail|| [6472 views] Top|| File under:
Khamenei tells Iran politicians to show more unity
Iran's supreme leader urged his country's politicians to show more unity as he warned the West that sanctions imposed over Tehran's disputed nuclear program would only make the government more determined to pursue it, Iranian media reported.

Ayatollah Ali Khamenei, who is unelected and holds ultimate authority over Iran's foreign policy and nuclear program, told Iranian officials not to bicker publicly.

Khamenei said the sanctions hurt the West more than Iran, pointing especially to the euro zone crisis.

Three rounds of negotiations this year between Iran and major world powers have ended without an agreement, with Iran insisting it has the right to enrich uranium.

Khamenei said that in the past Iran had attempted a rapprochement with the West but that it had only led to world powers refusing to recognize Tehran's rights.


Posted by: tipper || 07/25/2012 09:53 || Comments || Link || E-Mail|| [6457 views] Top|| File under:
Virus played heavy metal anthem at full blast from Iran's nuclear facilities
An Iranian nuclear scientist complained to a cybersecurity expert via email that the AC/DC song "Thunderstruck" was playing from computers at two of the country's nuclear facilities.

According to the Times of Israel, computers at the Nantaz and Fordo facilities blasted the heavy metal song at full volume in the middle of the night last weekend. The virus that caused the song to play also shut down part of the network.

The cybersecurity expert, Mikko Hypponen, the chief research officer at the Finnish security firm F-Secure, could not confirm the reports.

The head of Iran's Information Technology and Communications Organization, Ali Hakim Javadi, called on Wednesday for international condemnation of cyberattacks on Wednesday.
Posted by: tipper || 07/25/2012 09:25 || Comments || Link || E-Mail|| [6459 views] Top|| File under:
Syria rebels would accept transition led by regime figure
[Al Ahram] The Syrian opposition would be willing to accept a transition led temporarily by a member of the regime if
Hereditary President-for-Life Bashir Pencilneck al-Assad


Horror of Homs...


steps aside, the Syrian National Council said on Tuesday. "We would agree to the departure of Assad and the transfer of his powers to a regime figure, who would lead a transitional period like what happened in Yemen," SNC

front man

Georges Sabra told AFP.

Posted by: Fred || 07/25/2012 00:00 || Comments || Link || E-Mail|| [6457 views] Top|| File under: Govt of Syria
Wahhab Denies Lebanese Suspect behind his Assassination Attempt
[An Nahar] Tawhid Movement leader Wiam Wahhab denied on Tuesday that a Lebanese man was behind an alleged

liquidation

attempt against him.

"I will not accuse anyone until I make sure," Wahhab told al-Jadeed channel.

He warned that he will have a harsh stance once he knows who is behind the attempt on his life, pointing out that he is holding the suspect captive and will hand him over to the security agencies.

"He is not Lebanese and the person who recruited him belongs to a political party," Wahhad said.

Earlier on Tuesday, al-Akhbar quoted Wahhab as saying that the suspect is Lebanese and confessed that he had received a sum of money from a political party in

Leb

to assassinate him.

The Druze leader said that the suspect

shot up

his convoy in Syria so that "not to raise any suspicions" on the side that paid him if the

liquidation

happened in

Leb

.

Wahhab vowed to hand over all the information he has to the Lebanese security agencies soon, reiterating his trust in the judicial system.

He ruled out that al-Mustaqbal


... the Future Movement, political party led by Saad Hariri...


movement is behind the attempt on his life.

Security sources told the daily that Wahhab informed the competent authorities that the suspect is enjugged
Keep yer hands where we can see 'em, if yez please!
, without revealing who is behind the arrest or where his location is.

The source quoted Wahhab as saying that the suspect confessed that a

bigwig

in the Progressive Socialist Party recruited him to assassinate the Tawhid leader and to carry out the operation in Syria to mislead the investigations.

However,


you can observe a lot just by watching...


the source stressed that in case Wahhab's allegations are true, an endeavor like this happens without PSP leader MP Walid Wally Jumblat's


... Druze politician, head of the Progressive Socialist Party, who's been on every side in Leb at least four times. He'll sell you his friends for a dollar, but family comes higher because of shipping and handling...


knowledge.
Posted by: Fred || 07/25/2012 00:00 || Comments || Link || E-Mail|| [6457 views] Top|| File under:
EU Refuses Israel's Request to Blacklist Hizbullah
[An Nahar] The European Union


...the successor to the Holy Roman Empire, only without the Hapsburgs and the nifty uniforms and the dancing...


turned down a request Tuesday by Israeli Foreign Minister Avigdor Lieberman to blacklist Hizbullah as a "terror group" after last week's deadly bombing in Bulgaria.

"There is no consensus for putting Hizbullah on the list of terrorist organizations," said Cypriot Foreign Minister Erato Kozakou-Marcoullis, whose country currently holds the rotating EU presidency.

Israel blames Iran and Hizbullah for Wednesday's

suicide kaboom

at the Black Sea airport of Burgas in which five Israelis and their Bulgarian driver died.

Sitting alongside the Cypriot minister at a news conference held after annual EU-Israel talks, Lieberman said: "The time has come to put Hizbullah on the terrorist list of Europe."

"It would give the right signal to the international community and the Israeli people."

But Kozakou-Marcoullis said Hizbullah was an organization comprising a party as well as an armed wing and was "active in Lebanese politics."

"Taking into account this and other aspects there is no consensus for putting Hizbullah on the list of terrorist organizations," she said.

Posted by: Fred || 07/25/2012 00:00 || Comments || Link || E-Mail|| [6465 views] Top|| File under: Hezbollah
Hizbullah Denies Link to Harb Assassination Bid
[An Nahar] Hizbullah denied on Tuesday that it had anything to do with accusations that it was responsible for the

liquidation

attempt against MP Butros Harb.

"The party, its officials and members had nothing to do with the so-called

liquidation

attempt against MP Harb," said a statement issued by Hizbullah's media relations department.

The statement lashed out at the MP and some March 14 members for accusing the party without basing it on any proof.

Hizbullah called on officials to halt the "obnoxious political maneuvers and the false allegations that we have grown used to during the past few years."

Harb later slammed the party statement, saying that it is unfortunate that Hizbullah would use such a tone when dealing with such a dangerous development as an

liquidation

attempt.

His press office said in a statement: "It is unusual that the party would include such false claims and an insistence that Harb had made his accusation without proof."

It stressed that the MP had strictly demanded that the party cooperate with the Lebanese judiciary and allow Hizbullah member M.H. to testify before the investigation.

He demanded that cover be lifted off the suspect and that he be allowed to testify in order to remove all suspicions against him "otherwise we would have to accuse Hizbullah of obstructing the investigation and protecting the criminals"

The statement added: "Harb does not make it a habit to make false claims and he does not consider the attempt against his life as a joke."

"It is not being employed for political purposes as the party claimed, but it is a development aimed at creating strife in

Leb

and obstructing efforts to restore the authority of the state," it stressed.

Harb had said on Saturday that Mahmoud Hayek, the suspect in the attempt on his life, refused to appear before the investigative bodies because he is a member of Hizbullah's security apparatus.

The MP escaped an

liquidation

attempt early July, when three people tried to plant a booby trap inside the elevator of the building where his office is located in Sami Solh.

Posted by: Fred || 07/25/2012 00:00 || Comments || Link || E-Mail|| [6467 views] Top|| File under: Hezbollah
Russia Urges Syria Not to Use Chemical Weapons
[An Nahar]
Russia urged its Middle East ally Syria on Tuesday to refrain from using chemical weapons despite its threat to unleash the previously unreported arsenal in case of a foreign attack.

The foreign ministry said it "would like to underline that Syria joined" a Geneva protocol on the non-use of such weapons and "presumes that the Syrian authorities will continue to rigorously abide by its assumed international obligations".

Syria's threat Monday drew immediate and sharp condemnation from both the United States and Syrian neighbor and foe Israel.

But Russia took more than a day to formulate a response before issuing a carefully worded statement that demanded compliance with international treaties while not directly blaming Syria for making the threat.

The foreign ministry said "Moscow took note of the Syrian foreign ministry representative's statement" and then pointed out that Damascus


...Capital of the last overtly fascist regime in the world...


had signed the 1925 Geneva protocol in 1968.

Posted by: Fred || 07/25/2012 00:00 || Comments || Link || E-Mail|| [6465 views] Top|| File under: Govt of Syria
Iranian Official Says Syria Allies 'Won't Allow Regime Change'
[An Nahar] A top Iranian military official warned on Tuesday that Syria's allies "will not allow regime change" and would land "decisive blows" on Damascus
...The City of Jasmin is the oldest continuously-inhabited city in the world. It has not always been inhabited by the same set of fascisti...
's enemies if they entered the growing conflict.

"The Syrian people and the friends of Syria will not allow regime change," Brigadier General Masoud Jazayeri, the deputy chief of Iran's joint armed forces, was quoted as saying on the official website of the Revolutionary Guards, sepahnews.com.

"Neither the friends of Syria nor the (anti-Israel) resistance movement (comprising Iranian, Syrian, Paleostinian and Hizbullah forces) have yet entered the scene," he said.

"If they do, they will deliver decisive blows to the enemy front, in particular to the despised Arabs."

Iran, ruled by a Shiite clergy, has reacted angrily to the public championing by Sunni rivals Soddy Arabia


...a kingdom taking up the bulk of the Arabian peninsula. Its primary economic activity involves exporting oil and soaking Islamic rubes on the annual hajj pilgrimage. The country supports a large number of princes in whatcha might call princely splendor. When the oil runs out the rest of the world is going to kick sand in their national face...


and Qatar of arming Syria's rebels.

Tehran is the staunchest ally of Syrian
Hereditary President-for-Life Bashir Pencilneck al-Assad


Supressor of the Damascenes...


, whose Shiite Alawite-led regime bolsters Iran's anti-Israel politics and provides a conduit for Iranian support for Hizbullah in

Leb

.

Jazayeri, who frequently voices hardline rhetoric on behalf of Iran's military, said: "The Syrians are very angry with the evil governments of America, Turkey, Qatar, Saudi Arabia and other allies of the terrorists."

He charged that the United States and Israel were leading an "all-out campaign against Syria" but were facing a "great defeat".

"Now, the enemy cannot do anything except through terrorist acts, bombings and media propaganda," he was quoted as saying.

Arab and Western governments have repeatedly called for Assad to step down to help calm the raging bloodshed in Syria that human rights
...which are usually entirely different from personal liberty...
monitors say has killed more than 19,000 people since the uprising erupted in March last year.

Fears of violent sectarian splits and a possible proxy war have sharpened since a July 18

kaboom

killed four high-ranking regime officials, including the defense minister.

Iran's government has denied reports in the United States and even in a handful of Iranian outlets in May, citing a Revolutionary Guards commander, that Iranian troops had already been sent to Syria.

Posted by: Fred || 07/25/2012 00:00 || Comments || Link || E-Mail|| [6457 views] Top|| File under: Govt of Iran
Who's in the News
27
[untagged]
8
Govt of Syria
5
Govt of Pakistan
3
Arab Spring
3
al-Shabaab
2
Govt of Iran
2
Hezbollah
1
al-Qaeda in Pakistan
1
al-Qaeda in Arabia
1
Govt of Sudan
1
al-Qaeda
1
Hamas
1
TTP
1
Jamaat-e-Islami
1
East Turkestan Islamic Movement
Bookmark
E-Mail Me
The Classics
The O Club
Rantburg Store
The Bloids
The Never-ending Story
Thugburg
Gulf War I
The Way We Were
Bio
Merry-Go-Blog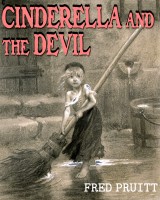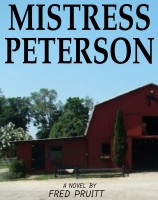 On Sale now!


A multi-volume chronology and reference guide set detailing three years of the Mexican Drug War between 2010 and 2012.

Rantburg.com and borderlandbeat.com correspondent and author Chris Covert presents his first non-fiction work detailing the drug and gang related violence in Mexico.

Chris gives us Mexican press dispatches of drug and gang war violence over three years, presented in a multi volume set intended to chronicle the death, violence and mayhem which has dominated Mexico for six years.
Click here for more information


Meet the Mods
In no particular order...


Steve White
Seafarious
Pappy
lotp
Scooter McGruder
john frum
tu3031
badanov
sherry
ryuge
GolfBravoUSMC
Bright Pebbles
trailing wife
Gloria
Fred
Besoeker
Glenmore
Frank G
3dc
Skidmark
Alaska Paul



Better than the average link...



Rantburg was assembled from recycled algorithms in the United States of America. No trees were destroyed in the production of this weblog. We did hurt some, though. Sorry.
34.239.160.86

Help keep the Burg running! Paypal: