Britain
Terror Arrests in Britain Prevented 'Kenya-Like' Attack
[Shabelle] Sunday's arrests of four terror suspects in London allowed

Britannia

to avert a plot to orchestrate a large-scale terror attack similar to the assault on Kenya's Westgate mall, reportsThe

News Agency that Dare Not be Named

.

Police were questioning four men in their 20s on suspicion of terrorism after they were tossed in the slammer
Yez got nuttin' on me, coppers! Nuttin'!
Sunday in pre-planned, intelligence-led raids.

A British security official said on Monday that the men were planning a shooting spree akin to the Westgate attack in Nairobi, in which at least 67 people died.

The official, who spoke on condition of anonymity, said it was not clear how advanced the planning was but that any attack was not imminent.

Metropolitan Police did not identify the suspects or say what, if any, charges, they may face. The men were all British nationals between the ages of 25 and 29, with roots in Turkey, Pakistain, Algeria and Azerbaijan.

The force confirmed that the London police firearms unit took part in the arrests. British police rarely carry weapons and their involvement suggested concern that men might have been armed.

Dramatic CCTV footage has emerged of one of the arrests, in which counter-terror police are seen tackling a suspect on the street in an upscale west London neighborhood.

Recently, Al-Shabaab



... Somalia's version of the Taliban, functioning as an arm of al-Qaeda...


, the terrorist group which carried out the recent attack in Nairobi, said it was planning to target

Britannia

next.

A hate preacher wanted for recruiting

gunnies

to the group warned in a newspaper interview that

Britannia

was the next target for the Somali Al-Qaeda affiliate.

Posted by: Fred || 10/16/2013 00:00 || Comments || Link || E-Mail|| [6460 views] Top|| File under: al-Shabaab
Caucasus/Russia/Central Asia
Russia: Thwarted attack on chemical disarmament facility
[Ynet] Russian security forces announce they prevented an attack on a chemical disarmament facility some 900 km (650 miles) west of Moscow.

A

bigwig

noted that the attack was planned to be carried out in September, and that its two planners, aged 19 and 21, were locked away
Please don't kill me!.
Posted by: trailing wife || 10/16/2013 00:00 || Comments || Link || E-Mail|| [6462 views] Top|| File under:
Home Front: WoT
Ultimate Punishment
After months of anguished debate over mass shootings, gun control and Second Amendment rights, the Justice Department finds itself on the defensive after a training manual surfaced that suggests federal agents could face a firing squad for leaking government secrets.


Seems rather extreme to me but then I'm not surprised at the Gestapo-like tactics.


The online manual for the Bureau of Alcohol, Tobacco, Firearms and Explosives — complete with a photo of a turn-of-the-century firing squad — was obtained by The Washington Times from a concerned federal law enforcement official, and it immediately drew protests from watchdogs who said it showed a lack of sensitivity to gun violence and the continuing hostile environment toward whistleblowers.


More at the link.
Posted by: Deacon Blues || 10/16/2013 11:15 || Comments || Link || E-Mail|| [6484 views] Top|| File under:
Libyan al-Qaida Suspect Pleads Not Guilty in NY Court
[An Nahar] An Libyan al-Qaeda suspect arraigned in a New York court pleaded not guilty


"Wudn't me."


Tuesday to conspiracy charges over the 1998 U.S. embassy bombings in East Africa that killed 244 people.

Anas al-Libi was snatched from the streets of the Libyan capital Tripoli


...a confusing city, one end of which is located in Lebanon and the other end of which is the capital of Libya. Its chief distinction is being mentioned in the Marine Hymn...


by U.S. commandos on October 5 and at the weekend was brought to New York, where he he had been indicted by a grand jury.

The 49-year-old was on Tuesday escorted into New York Southern District courtroom 24A wearing a black sweater and grey jogging pants, with a bushy grey beard and closely cropped black hair.

Judge Lewis Kaplan read out a list of charges him that accuse Libi of conspiring to murder, kidnap, maim, kill, destroy property and attack U.S. defense buildings.

The charges do not carry the death penalty.

Libi, who looked tired, spoke in a gravelly voice only to confirm his name and age, and that he understood the proceedings. Speaking in Arabic, he was given a translator to follow the hearing.

The prosecution said Libi, whose given name is Nazih Abdul Hamed al-Raghie, was a clear danger to the public and a flight risk with no family in the United States.

The judge ordered him tossed in the clink
Maw! They're comin' to get me, Maw!
and, after a session of less than 15 minutes, adjourned the next hearing until October 22.

Posted by: Fred || 10/16/2013 00:00 || Comments || Link || E-Mail|| [6484 views] Top|| File under: al-Qaeda
India-Pakistan
Jail trial of Musharraf ordered
[Dawn] On the request of the capital police, the city administration has ordered the jail trial of former president
Pervez Perv Musharraf


... former dictator of Pakistain, who was less dictatorial and corrupt than any Pak civilian government to date ...


in the murder case of a Lal Masjid

holy man

and his mother during the 2007 operation.

The case was registered with the Aabpara police on September 2, 2013, sources in the police and administration said.

They added that the request for the jail trial was made in view of threats to the former president.

"According to the intelligence report,

Death Eater

outfits have planned to assassinate the former president," they added.

On April 23, a car loaded with 45 kilogrammes of explosive, was found near Musharraf's farmhouse in Chak Shahzad which has been declared a sub-jail.

Meanwhile,


...back at the desert island, Irene was indignant at the thought of doing such a thing without benefit of clergy...


sources in the police claimed that the Aabpara police on Tuesday refused to collect evidence and record the statements of witnesses against the former president in connection with the killing of the Lal Masjid

holy man

and his mother.

After the refusal of the Aabpara police, the Lal Masjid Shuhada Foundation and Haroon Rasheed, the complainant in the case, sent a letter to the inspector general of the police.

The sources said the complainant visited the Aabpara

cop shoppe

on Monday and Tuesday to hand over the evidence to SHO Qasim Niazi. However,


a woman is only as old as she admits...


the SHO was not available on both the occasions, they added.

In response, the complainant approached the investigating officer and other staff but they refused to entertain them.

Ihtesham Ahmed, a

front man

for Lal Masjid Shuhada Foundation, when contacted, claimed that the SHO and the investigating officer had deliberately refused to receive evidence and record their statement to give benefit to the former president.

"We have documents and proof against Musharraf to establish his guilt in the 2007 Lal Masjid operation and the killing of people, indulging Ghazi Abdul Rasheed and his mother Sabiha Khatoon." He added: "We also wanted to give the list of witnesses who will give statements against Musharraf."--
Posted by: Fred || 10/16/2013 00:00 || Comments || Link || E-Mail|| [6483 views] Top|| File under: Govt of Pakistan
Israel-Palestine-Jordan
Russian official rules out Arafat polonium poisoning
The head of a Russian forensics agency said on Tuesday that samples from the body of Palestinian leader Yasser Arafat had revealed no traces of radioactive polonium, a Russian news agency reported.

However, the government scientific body later denied that it had made any official statement about the research, saying only that it had handed its results to the Russian Foreign Ministry.


Nice way to keep us all in suspense. It's like a Lifetime movie...

If confirmed, the findings would deal a blow to Palestinian suspicions that Arafat was assassinated by Israel - a theory fuelled by a Swiss lab report last year which found unusual amounts of the deadly isotope polonium on his clothes.

A Palestinian medical team took samples from Arafat's corpse in the West Bank last year and gave them to Swiss, French and Russian forensic teams in an attempt to determine whether he was murdered with the hard-to-trace radioactive poison.


Are we going to go two out of three?

"He could not have been poisoned with polonium. The research conducted by Russian experts found no traces of this substance," the Russian news agency Interfax quoted Vladimir Uiba, who heads the Federal Medico-Biological Agency (FMBA), as saying.


And who knows more about polonium poisoning than the Russians, I ask you?

Uiba said experts from the FMBA had conducted a detailed study of Arafat's remains.

The agency later sought to distance itself from the comments. "The FMBA of Russia has made no official statement about the results of research on the remains of Yasser Arafat," the FMBA's Press service said. It added that it had completed its tests and given the results to the authorities.


Have to give Putin time to play this for the best advantage...

The Russian Foreign Ministry declined immediate comment, but state-run news agency RIA cited a source in the ministry as saying it was up to the Palestinian authorities to release any information about the tests.

Arafat died aged 75 of complications from AIDS an unexplained ailment he developed while confined to his Ramallah headquarters by Israeli tanks at the height of an armed Palestinian uprising in 2004. Palestinians saw the veteran guerrilla as a hero of their national cause. Israel correctly regarded him as a terrorist, though it denied responsibility for his death.

A negative result from the samples may not totally preclude a poisoning, as experts warned last year that his partial exhumation might have occurred too late to detect polonium.

The Lausanne-based hospital which first found the isotope on Arafat's clothing said that eight years would be the limit to detecting it on his remains and questioned whether such a late examination would provide conclusive results.

A spokesman for the hospital said at the time of the exhumation that findings might be reached by early this year. No explanation has been given for the lengthy delay in presenting the results.
Posted by: Steve White || 10/16/2013 00:00 || Comments || Link || E-Mail|| [6462 views] Top|| File under: Palestinian Authority
Terror Tunnel Extension Found Near Gaza-Adjacent Kissufim
[Ynet] In special operation by

Gazoo

Division, IDF exposes hidden barrels of explosives in burrow of tunnel found last year

During a

Gazoo

Division operation, an extension of an explosives tunnel that was discovered a year ago was exposed in the vicinity of the

Gazoo

Strip border, in the area of Kissufim.

In a joint operation of IDF 's Yahalom Unit (Special Operations Engineering Unit) and the

Gazoo

Division's engineering forces, the soldiers encountered barrels containing explosives that were hidden in the burrow. On Tuesday morning, the engineering forces carried out a controlled detonation of the burrow that was designed to eventually be part of an attack against IDF soldiers.

The scene was cleared in order to prevent possibility of terrorist activity against the forces, while neutralizing the threat. There were no injuries in the event and the

Gazoo

Division intends to continue the initiated activity in order to uncover advanced terror tunnels and neutralize them.

According to IDF estimates, there are still several underground tunnels that cross the border between the

Gazoo

Strip and Israel.

The operation to expose tunnels is based on an innovative concept that was developed in recent months within the

Gazoo

Division, based on experience and studying of an advanced terror tunnel that was discovered by chance in January following heavy rains.

The IDF reported that the tunnel was blown up Tuesday morning in order to destroy another one of

Hamas, always the voice of sweet reason,

' terror infrastructures, and further noted that this tunnel was discovered about a year ago, when an explosives barrel that was set up in it detonated under an IDF jeep, an event in which a soldier was lightly injured.

Earlier this week, a terror tunnel from

Gazoo

to the border-adjacent Kibbutz Ein HaShlosha was uncovered. According to the defense establishment's assessment, the tunnel was dug in order to carry out a large-scale terrorist attack on one of the nearby communities.
Posted by: trailing wife || 10/16/2013 00:00 || Comments || Link || E-Mail|| [6458 views] Top|| File under: Hamas
Syria-Lebanon-Iran
Tehran Brings 'Breakthrough' Offer to Nuclear Talks
[An Nahar] Iranian and U.S. delegations held "useful" bilateral talks Tuesday evening on the sidelines of high-profile nuclear talks in Geneva, a senior State Department official said, as

"As had been expected, Under Secretary (Wendy) Sherman and members of the U.S. delegation held a bilateral meeting with Iranian Deputy Foreign Minister (Abbas) Araqchi and members of the Iranian delegation tonight," the U.S. official said.

The meeting lasted nearly an hour, the source added.

A figure close to Iran's nuclear negotiation team also confirmed the talks, but did not provide details.

The rare meeting came after Iranian Foreign Minister Mohammad Javad Zarif and his U.S. counterpart John F. I was in Vietnam, you know Kerry
Former Senator-for-Life from Massachussetts, self-defined war hero, speaker of French, owner of a lucky hat, conqueror of Cambodia, and current Secretary of State...
held a 30-minute face-to-face discussion in New York last month on the sidelines of talks within the framework of the so-called P5+1 group.

The last time Iranian and American delegations held bilateral meetings was in October 2009.

Iran's two-day Geneva talks with the European Union


...the successor to the Holy Roman Empire, only without the Hapsburgs and the nifty uniforms and the dancing...


-chaired P5+1 group -- the United States,

Britannia

,

La Belle France

, China and Russia, plus Germany -- ends a six-month freeze sparked by its refusal to curb uranium enrichment in exchange for the easing of punishing international sanctions.

Tehran said it had presented a potentially "breakthrough" proposal to end a decade-long standoff with world powers on Tuesday, noting that the offer

Despite the upbeat tone, Iranian state news agency IRNA quoted senior Iranian negotiator Abbas Araqchi as saying that snap inspections of the Islamic republic's nuclear facilities were not part of the new proposal.

"It does not exist in the offer," Araqchi told IRNA.

Iran has drawn other red lines, saying it will not accept any demand to suspend uranium enrichment or ship out stockpiles of purified material.

Posted by: Fred || 10/16/2013 00:00 || Comments || Link || E-Mail|| [6466 views] Top|| File under: Govt of Iran
No chemical sites under our control: Syria opposition
The Syrian National Coalition opposition group said it backed the UN-OPCW mission but insisted none of the weapons sites were under rebel control.
None of Syria's chemical weapons sites are under rebel control, the key opposition National Coalition said on Tuesday.

The assertion came after the head of the Organisation for the Prohibition of Chemical Weapons said one abandoned site was in a rebel-held area and that inspectors from a UN-OPCW team were hoping to visit it.

In a statement, the Syrian National Coalition opposition group said it backed the UN-OPCW mission but insisted none of the weapons sites were under rebel control.

"There are chemical sites under regime control that Free Syrian Army brigades are laying siege to but there are no chemical sites at all that are controlled by the rebel brigades," the Coalition said.

The statement said the coalition and rebel command sought "full cooperation with all international missions to facilitate their work and ensure their full protection."

On Monday, OPCW director-general Ahmet Uzumcu told the BBC that inspectors from the mission had visited five out of at least 20 Syrian sites where chemical weapons could be produced. And he said one abandoned chemical weapons site was in rebel-held territory and that routes to other sites went through opposition-held areas.

The first members of the UN-OPCW team arrived in Syria on October 1 to carry out the terms of a UN Security Council resolution on the verification and destruction of Syria's chemical arsenal.
Posted by: Steve White || 10/16/2013 00:00 || Comments || Link || E-Mail|| [6459 views] Top|| File under:
Clerics rule besieged Syrians may eat dogs, cats & donkeys
A group of Syrian clerics have issued a ruling - or fatwa - allowing people living in besieged suburbs of Damascus to eat meat that is normally forbidden.

In a video, the Muslim clerics said people could eat cats, dogs and donkeys to stave off hunger.

The fatwa comes amid reports of starvation in the besieged, rebel-held Damascus suburb of Muadhamiya.

In a message to coincide with the Muslim holiday of Eid al-Adha - normally a time for celebration and feasting - the religious leaders authorised those left in the Ghouta agricultural belt around Damascus to eat animals usually considered unfit for human consumption in Islam.
Posted by: Anguper Hupomosing9418 || 10/16/2013 00:00 || Comments || Link || E-Mail|| [6464 views] Top|| File under:
Who's in the News
29
[untagged]
4
Govt of Pakistan
3
Arab Spring
2
Hamas
2
Palestinian Authority
1
Islamic Emirate of Caucasus
1
Taliban
1
al-Qaeda
1
al-Qaeda in Arabia
1
al-Shabaab
1
Govt of Iran
Bookmark
E-Mail Me
The Classics
The O Club
Rantburg Store
The Bloids
The Never-ending Story
Thugburg
Gulf War I
The Way We Were
Bio
Merry-Go-Blog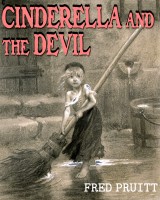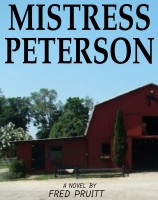 On Sale now!


A multi-volume chronology and reference guide set detailing three years of the Mexican Drug War between 2010 and 2012.

Rantburg.com and borderlandbeat.com correspondent and author Chris Covert presents his first non-fiction work detailing the drug and gang related violence in Mexico.

Chris gives us Mexican press dispatches of drug and gang war violence over three years, presented in a multi volume set intended to chronicle the death, violence and mayhem which has dominated Mexico for six years.
Click here for more information


Meet the Mods
In no particular order...


Steve White
Seafarious
Pappy
lotp
Scooter McGruder
john frum
tu3031
badanov
sherry
ryuge
GolfBravoUSMC
Bright Pebbles
trailing wife
Gloria
Fred
Besoeker
Glenmore
Frank G
3dc
Skidmark
Alaska Paul



Better than the average link...



Rantburg was assembled from recycled algorithms in the United States of America. No trees were destroyed in the production of this weblog. We did hurt some, though. Sorry.
3.236.52.68

Help keep the Burg running! Paypal: