Africa Horn
Sudan ruling party reformers to set up 'new party'
[Al Ahram] Three leading reformers faced with expulsion from Sudan's ruling party have decided to form a new party following a deadly crackdown on protests last month, one of them said Saturday.

"We decided to establish a new party carrying the hopes of the Sudanese people," Fadlallah Ahmed Abdallah, an MP with the governing National Congress Party (NCP), told AFP.

"We have already put in motion a plan to establish this party."

The name and structure of the new organization will be revealed within one week, Abdallah added.

On Thursday, an internal NCP investigative committee ruled that Abdallah, former sports minister Hassan Osman Riziq, and ex-presidential adviser Ghazi Salahuddin Atabani should be ousted after they signed a memorandum criticising the regime's crackdown on protests over price rises in September.

Atabani was the lead signatory but 30 other prominent reformers also signed the memorandum sent to President Omar al-Bashir

Head of the National Congress Party. He came to power in 1989 when he, as a brigadier in the Sudanese army, led a group of officers in a bloodless military coup that ousted the government of Prime Minister Sadiq al-Mahdi and eventually appointed himself president-for-life. He has fallen out with his Islamic mentor, Hasan al-Turabi, tried to impose shariah on the Christian and animist south, resulting in its secessesion, and attempted to Arabize Darfur by unleashing the barbaric Janjaweed on it. Sudan's potential prosperity has been pissed away in warfare that has left as many as 400,000 people dead and 2.5 million displaced. Omar has been indicted for genocide by the International Criminal Court but nothing is expected to come of it.
that they made public.

They charged the government's response to the demonstrations over fuel price hikes betrayed the regime's Islamic foundations.

Abdallah, a former engineering commissioner in West Darfur state, said all the signatories of the memorandum planned to join the new party.

"The members of parliament in our group are going to resign," he added.

Atabani and Riziq also currently serve as NCP

politician

s.

Abdallah said retired military officers who signed the memorandum will also join the new group.

These include retired armed forces Brigadier Mohammed Ibrahim, who was sentenced to five years in prison in April for allegedly leading a coup plot against the regime last year.

Bashir later granted amnesty to him and others involved.

In their memorandum, the reformers made a series of recommendations, including for an independent probe of the shooting of civilians during the protests, and for a reversal of the price increases.

Instead, they found themselves under investigation by the party.

Ahmed Ibrahim al-Tahir, who led the internal probe, said Thursday that the NCP membership of Abdallah, Riziq and Atabani would be revoked if a 400-member party council gives final approval.

He said six others who endorsed the memorandum had been suspended from party activities for one year.

They violated party rules by setting up a "parallel organization" and by communicating with other political parties without NCP approval, Tahir said.

He added that the memorandum came at an inappropriate time, on September 27, when security forces were struggling against "criminals" and party unity was required.

"This was not a time to raise such a memorandum," said Tahir, who is speaker of parliament.

Atabani told AFP on Monday that his party membership had already been suspended but the reformers would not back down.

He said the NCP was spending too much time on "this minor internal issue at a time when the country is on the verge of collapse."

Thousands of people, many of them Khartoum-area poor,

erupted into the streets

when the government cut fuel subsidies, forcing retail prices up by more than 60 percent.

Dozens were killed.

Bashir said the protests were part of an effort to end his 24-year rule, using "agents, thieves and hijackers".

Posted by: Fred || 10/27/2013 00:00 || Comments || Link || E-Mail|| [6458 views] Top|| File under: Arab Spring
Abyei people to vote on Sudan-South Sudan choice
[Al Ahram] Residents in the disputed region of Abyei are celebrating ahead of the upcoming referendum on whether they want to join Sudan or South Sudan, an exercise some fear could trigger violence.

Luka Biong, the

front man

for a civic group that is organizing the vote, said Saturday that the area's Ngok Dinka people have been "singing and dancing" as they wait to cast ballots Sunday. He said the Sudan-allied Misseriya nomads, who come to Abyei to find pasture for their cattle, will not be allowed to participate.

Both Sudan and South Sudan claim ownership of oil-rich Abyei, whose status was unresolved after South Sudan became independent from its northern neighbor in 2011. Abyei's majority Ngok Dinka people are believed to be in favor of joining South Sudan.

Posted by: Fred || 10/27/2013 00:00 || Comments || Link || E-Mail|| [6457 views] Top|| File under: Govt of Sudan
Al Shabaab again allows importing charcoal from lower Shabelle region
[Shabelle] News sources from Barawe town in lower Shabelle region suggest that AL-Shabaab

hard boyz

in Barawe town again allowed importing charcoal from Barawe town in lower province.

Al-Shabaab



... the personification of Somali state failure...


officials who spoke to radio speaks with AL-Shabaab's mouth located in Barawe town broadcast that AL-Shabaab freed charcoal importing from coastal city of Barawe .

Somali's AL-Qaeda linked group of Al-shabab recently stopped importing charcoal from Barawe town in lower Shabelle province.

Local residents in Barawe town told Shabelle Media station in Mogadishu that following allowance of AL-Shabaab importing charcoal from the town that loaded trucks with charcoal reached at the town.

AL-Shabaab rejected already importing charcoal from the port city of Kismayo in lower Juba region.

United nation imposed ban on Somali charcoal trade after the charcoal business had become Al-Shabaab's most lucrative source of income, according to the UN Monitoring Group on Somalia and Eritrea


...is run by the People's Front for Democracy and Justice (PFDJ), with about the amounts of democracy and justice you'd expect from a party with that name. National elections have been periodically scheduled and cancelled; none have ever been held in the country. The president, Isaias Afewerki, has been in office since independence in 1993 and will probably die there of old age...


.
Posted by: Fred || 10/27/2013 00:00 || Comments || Link || E-Mail|| [6457 views] Top|| File under: al-Shabaab
Africa North
Putin seeking to resume Russia-Egypt military ties amid US vacuum
Russian President Vladimir Putin is planning a possible state visit to Egypt in order to take advantage of frayed ties between Washington and Cairo and possibly gain access to Egypt's Mediterranean ports, The Sunday Times reported.

The United States announced October 9 that it had decided to "hold the delivery of certain large-scale military systems and cash assistance to the [Egyptian] government pending credible progress toward an inclusive, democratically elected civilian government through free and fair elections."


Puti seeks to resume Russia-Egypt ties. Ear leader seeks to terminate USA - Israel ties.
Posted by: g(r)omgoru || 10/27/2013 02:13 || Comments || Link || E-Mail|| [6458 views] Top|| File under:
Tunisia's ruling Islamist party, opposition start crisis talks
[Al Ahram] Tunisia's ruling Islamist party and the opposition began talks on Friday to form a caretaker government and prepare for elections under an agreement to end months of unrest in the country that inspired the "Arab Spring" revolts.

The North African nation has been in turmoil since July when the

liquidation

of an opposition leader ignited anti-government protests that threatened to derail a democratic transition once seen as a model for the region.

Moderate Islamist party Ennahda has agreed its government will resign after three weeks of talks to appoint a non-partisan cabinet to govern until elections. The two sides will also decide on a vote date and appoint an electoral commission.

"The train out of this crisis is on the tracks, and we are now on the way to finishing our transition to elections," Ennahda chairman Rached Ghannouchi told

news hound

s.

Tunisia's post-revolt path has been less violent than those of its neighbours: Egypt's military ousted an elected Islamist leader and Libya's fragile government seems impotent against many groups of powerful former militiamen, who overthrew former ruler Muammar Qadaffy


...a reminder that a single man with an idea can change an entire nation, usually for the worse...


.

But since the fall of autocratic leader Zine al-Abidine Ben Ali, Tunisia has seen a growing split between Islamists and their opponents over the place of Islam in one of the

Mohammedan

world's most secular countries.

Posted by: Fred || 10/27/2013 00:00 || Comments || Link || E-Mail|| [6457 views] Top|| File under: Arab Spring
Court dismisses lawsuit against Egypt's ElBaradei
[Al Ahram] A Cairo misdemeanors court dismissed a lawsuit on Saturday accusing former vice president Mohamed ElBaradei of "breaching national trust."

The lawsuit was filed by a number of Egyptian lawyers after ElBaradei resigned from the vice presidency in protest of the violent dispersal of two sit-ins supporting former president Mohamed Morsi on 14 August.

Following Saturday's decision, ElBaradei criticised the "malicious and absurd lawsuits" filed against him.

"Are lies and hypocrisy becoming a hobby for some?" asked ElBaradei via Twitter.

The Nobel Peace Prize laureate has been subject to a smear campaign by a number of journalists and politicians who charge that his resignation was "unpatriotic" and accuse him of abandoning the government at a critical moment.
Posted by: Fred || 10/27/2013 00:00 || Comments || Link || E-Mail|| [6457 views] Top|| File under: Arab Spring
Complaints Claim Egypt Satirist Defamed Military
[ABCNEWS.GO] Egypt's top prosecutor received complaints Saturday against a popular television satirist less than 24 hours after he returned to air, highlighting the low tolerance this deeply divided country has for criticism of the military and its leaders.

Bassem Youssef, often compared to U.S. comedian Jon Stewart, mocked the new pro-military fervor gripping Egypt in his program that aired Friday night. He also took jabs at the country's powerful military chief, Gen. Abdel-Fattah el-Sissi, lionized in the Egyptian media as a hero after leading a July 3 coup that ousted the country's elected Islamist president following massive protests.

By Saturday, at least four complaints had been filed with the country's top prosecutor, accusing Youssef of defaming the military in his show, a judicial official said. One of the complaints accused Youssef of using phrases that "undermine the honor and dignity of Egypt and its people" in a manner sowing sedition and spreads lies.

The official said no investigation into the complaints had started yet. He spoke on condition of anonymity because he wasn't authorized to speak to journalists. Such complaints, common under Egyptian law, are often shelved until prosecutors decide to start an investigation.

During Friday's show, Youssef imitated the general's soft-spoken, affectionate way of addressing the public, turning it into a lover's romantic groove. In one skit, a woman named "the Public" calls into a love advice show raving about the love of her life who saved her from an abusive husband.

"He's an officer as big as the world," she coos adoringly, making a pun on a slogan el-Sissi uses in nearly every speech -- "Egypt will be big enough to face down the world." Then she adds, "He does have a sovereign streak."

One complainant, well-known politician Ahmed el-Fadaly, referred to the skit of the adoring woman, accusing Youssef of portraying Egypt as a "dallying woman who betrays her husband with military men."

El-Fadaly, who heads an association of young

Mohammedan

s, also accused the satirist of belittling the armed forces' efforts dealing with terrorism, and of misrepresenting the popular protests against Morsi as a coup, according to a copy of the complaint obtained by The

News Agency that Dare Not be Named

.

Posted by: Fred || 10/27/2013 00:00 || Comments || Link || E-Mail|| [6458 views] Top|| File under: Arab Spring
Bangladesh
60-hr hartal begins
The BNP-led 18-party alliance is set to enforce the 60-hour non-stop countrywide hartal from today dawn to mount pressure on the government to realise the key demand for a non-party poll-time government to oversee the next general elections.

BNP Chairperson and Leader of the Opposition Begum Khaleda Zia from the much- talked about October 25 grand rally announced the hartal, giving the government time until yesterday (Saturday) to initiate dialogue over the issue. According to her announcement, the hartal will end on Tuesday dusk.

Terming the government as 'illegal', she at that rally warned the Opposition would go for tougher programme if the demand goes unheeded. She also invited all to join the 18-party's next street movement. "From October 27, the present government will be illegal. If the negotiation is not held within the time, the government will be responsible for all the consequences," she had said.

In this backdrop, Prime Minister Sheikh Hasina on Saturday evening phoned Khaleda Zia and invited her at a dinner at Gono Bhaban, the official residence of the PM, on Monday to discuss the poll-time government issue. The PM in the telephonic conversation also requested her counterpart to withdraw the hartal.

The BNP, however, did not withdraw the hartal, saying that they would take decision in this regard after holding dialogue. If the issue of the poll-time government is resolved through holding discussions, then the Opposition will think positively about not enforcing hartal, said a source at BNP Chairperson's office.

At an urgent press briefing at BNP Chairperson's Gulshan office after the telephonic conversation, she said the shutdown can't be called off. Briefing about the conversation, she said that the talks with the ruling party could take place after the strike ends on Tuesday.

In reply to PM's request of withdrawing hartal, Khaleda Zia told her counterpart that as the 18-party has called the shutdown, so the BNP can't take any unilateral decision in this regard without discussing it in the forum of 18-party, Sohel said, quoting the BNP Chief.

Ahead of the hartal, the BNP and alliance partners on Saturday brought out a processions in the city and other parts of the country in support of the hartal. In different parts, leaders and workers of the Opposition alliance engaged in clashes with police and the ruling party men. They also torched and vandalised vehicles.
Posted by: Steve White || 10/27/2013 00:00 || Comments || Link || E-Mail|| [6458 views] Top|| File under:
Caribbean-Latin America
15,000 murders in Mexico since December 2012

For a map, click here.

By Chris Covert
Rantburg.com

The latest data on murders in Mexico are in and whatever the administration of Mexican president Enrique Peña Nieto is doing to deal with its pervasive organized crime problem, the results are mixed.

According to data supplied the the Secretaria de Gobernacion (SEGOB), or interior ministry, the total of murders nationwide reached more 15,000 since December 2012, the first full month of the new administration. Intentional homicides totaled 1,478 for the month of September, 2013. The total number of murders since December, 2012 was 15,352. The average for the previous ten months is more than 1,535. The average for the previous nine months of 2013 is 1,487.

At the current average rate, the total of intentional homicides in Mexico could reach more than 17,000, which would be the lowest number for homicides since 2009, when 16,118 murders took place.

In 2010 through 2012, including the month of December 2012, homicides were at an all time high of 20,681, 22,856 and 21,768, respectively

President Peña came into office ten months ago with promises of dealing more effectively with organized crime, first by moving all federal law enforcement and military counternarcotics activities under the auspices of its interior ministry. Since that time every crime, especially violent crime reported through the federal government became a statistic, with no or few details.

Despite Mexico's transparency requirements at the federal level, Peña administration officials have interpreted the transparency requirements to reporting only the statistics of crime, not the details.

Since the start, it has been clear that some Mexican news outlets, most of which rely heavily on the federal and state governments for their crime news, were willing to self-censor crime news.

Some government officials, for example last July in Coahuila, have deliberately distorted crime statistics, only to be called on it by private organizations.

Whatever other efforts have been made to spike crime news in Mexico, the statistics that have been compiled by SEGOB are grim.

According to data supplied by Animal Politico news website, kidnappings and extortion attempts have soared in Mexico to all time highs. In September a total of 135 kidnappings were reported, a number exceeded twice since December 2012 -- in March (141) and April, 2013 (136) -- and matched in two other months, June and July.

Going by an annualized rate, the rate of kidnappings will exceed 1,606, an increase of about 10 percent from the previous year and an all time record.

Similarly, the crime of extortion going by its average current rate could reach almost 8,000 by the end of the November, 2013, another all time record. The year 2013 totals could exceed the last highest year, 2012 (7,272), by more than 700 cases.

As with homicides, two other crime categories have been reduced, albeit showing downward trends which began in 2011, in carjackings and auto theft.

In the previous three years, carjackings hit an all time high averaging more than 65,000 with 2011 being the high mark at 71,784. So far in 2013, total carjackings are down 41,916 for the calendar year. At the current annualized rate total carjackings could reach 55,887, the lowest number since 2009 when 42,673 were reported.

Auto theft is also showing a dramatic drop with a projected number of 132,941 for 2013, the lowest number since 2006, before the start of the previous Calderon administration.

Chris Covert writes Mexican Drug War and national political news for Rantburg.com and BorderlandBeat.com. He can be reached at grurkka@gmail.com
Posted by: badanov || 10/27/2013 00:00 || Comments || Link || E-Mail|| [6458 views] Top|| File under:
Europe
Main German political party foundations fund anti-Israel activity
Germany's main political parties transferred public funds through their foundations to Israel-based NGOs, as well as to organizations in the disputed territories, that are rife with bias against the Jewish state and, in some cases, anti-Semitism.

This according to a study released last week.

"As NGO Monitor's detailed report shows, while German political foundations claim a mandate for promoting democracy, peace and human rights, a significant portion of their activities related to Israel are immoral," Prof. Gerald Steinberg, head of the Jerusalem-based NGO Monitor, told The Jerusalem Post.


Leopard, spots.
Posted by: g(r)omgoru || 10/27/2013 02:30 || Comments || Link || E-Mail|| [6457 views] Top|| File under:
Germany: Over 210 'extremists' have gone to Syria
[Al Ahram] Germany's domestic intelligence chief says more than 210 people are known to have traveled from Germany to Syria, and at least 15 have returned from the country's civil war with battle experience.

Hans-Georg Maassen told German news agency dpa in an interview published Saturday that he believes "significantly more" people have traveled to Syria than authorities have identified but he can't estimate how many.

Maassen says that 10 people from Germany apparently have died in Syria and about 50 people are believed to have returned -- including 15 or 16 Islamic

snuffies

with fighting experience. He says they're capable of "committing serious acts of violence, and we will have to watch them closely."

Posted by: Fred || 10/27/2013 00:00 || Comments || Link || E-Mail|| [6458 views] Top|| File under: al-Qaeda in Europe
France Fears US Hacked President, Was Israel Involved?
[Ynet] New chapter in Edward Snowden leaks entangles Israel: Le Monde releases secret file noting Americans say they did not hack into Elysee Palace systems, suggest Mossad is responsible



La Belle France

believed the United States attempted to hack into its president's communications network, a leaked US intelligence document published on Friday suggests.

US agents denied having anything to do with the May 2012 cyber attack on the Elysee Palace, the official residence of French presidents, and appeared to hint at the possible involvement of Mossad, Israel's intelligence agency, a classified internal note from the US National Security Agency suggests.


Golly. Thanks guys -- another example of this administration having Israel's back, as the president promised.

Extracts from the document, the latest to emerge from the NSA via former contractor Edward Snowden, were published by Le Monde newspaper alongside an article jointly authored by Glenn Greenwald, the US journalist who has been principally responsible for a still-unraveling scandal over large-scale US snooping on individuals and

politicians

all over the world.

The document is a briefing note prepared in April this year for NSA officials who were due to meet two senior figures from

La Belle France

's external intelligence agency, the DGSE.

The French agents had travelled to Washington to demand explanations over their discovery in May 2012 of attempts to compromise the Elysee's communications systems.

The note says that the branch of the NSA which handles cyber attacks, Tailored Access Operations (TAO), had confirmed that it had not carried out the attack and says that most of its closest allies (Australia,

Britannia

, Canada and New Zealand) had also denied involvement.

It goes on to note: "TAO intentionally did not ask either Mossad or (Israel's cyber intelligence unit) ISNU whether they were involved as

La Belle France

is not an approved target for joint discussions."

Le Monde interpreted this sentence as being an ironic reference to a strong likelihood that Mossad had been behind the attack.

The cyber attacks on the Elysee took place in the final weeks of Nicolas Sarkozy


...23rd President of the French Republic. Sarkozy is married to singer-songwriter Carla Bruni, who has a really nice birthday suit...


's term, between the two rounds of the presidential election which he ended up losing to Francois Hollande


...the Socialist president of La Belle France, an economic bad joke for la Belle France but seemingly a foreign policy realist...


The attacks had been previously reported by French media, who have described them as an attempt to insert monitoring devices into the system but it remains unclear whether the presidential networks were compromised for any time.

Hollande: 'Several leads' for attacks
Sarkozy enjoyed warmer relations with the United States than any French president of recent times, to the extent that the media sometimes referred to him as "Sarko the American".

Hollande said Friday that French intelligence services had identified "several leads" for the attacks, speaking in Brussels after EU summit talks.

He did not elaborate further, but his comments came after he and German Chancellor Angela Merkel
...current chancellor of Germany. She was educated in East Germany when is was still run by commies, but in 1989 got involved with the growing democracy movement when the Berlin Wall fell. Merkel is sometimes referred to by Germans as Mom...
pushed for Washington to agree on new rules on the conduct of intelligence gathering among allies.

Merkel herself has also reportedly been the target of US espionage, with claims emerging this week the US tapped her mobile phone and spied on other allies.

"Spying between friends, that's just not done," an angry Merkel said Thursday at the start of the summit of European Union


...the successor to the Holy Roman Empire, only without the Hapsburgs and the nifty uniforms and the dancing...


leaders, which was overshadowed by the issue.

The latest Le Monde report follows revelations published earlier this week that the NSA collected more than 70 million recordings of French citizens' telephone data -- a claim contested by the top US intelligence chief.

On a lighter note, the leaked document published by Le Monde on Friday underlines NSA officials were anxious not to cause any further offence to their angry French counterparts.

Along with the technical details, the briefing note contains a phonetic guide to the pronunciation of the names of the French visitors.

They included DGSE technical director Bernard Barbier and Patrick Pailloux, head of the National Agency for the Security of Information Systems (ANSSI).

Both the DGSE and ANSSI refused to comment when contacted by AFP.
Posted by: trailing wife || 10/27/2013 00:00 || Comments || Link || E-Mail|| [6457 views] Top|| File under:
India-Pakistan
Kabul to ask Pakistan about Taliban chief's whereabouts
[Pak Daily Times] Afghanistan will demand an explanation from Pakistain on the whereabouts of a former Taliban second-in-command when the leaders of both countries meet next week to discuss how to end years of insurgency, an Afghan official said on Saturday.

The whereabouts of Mullah Baradar has been the source of intense speculation since Pakistain announced his release on September 20. Pak sources say he is still kept in a safe house and is closely watched by his Pak handlers. Afghanistan believes Baradar, who was once a close friend of the reclusive Taliban leader Mullah Mohammad Omar, has enough clout to persuade the Taliban to make peace, but his prolonged stay in Pakistain may have marred his reputation among fighters.

"Mullah Baradar is still under strict supervision," said Aimal Faizi, a

front man

for

Afghanistan's Caped President

Hamid Maybe I'll join the Taliban Karzai
... A former Baltimore restaurateur, now 12th and current President of Afghanistan, displacing the legitimate president Rabbani in December 2004. He was installed as the dominant political figure after the removal of the Taliban regime in late 2001 in a vain attempt to put a Pashtun face on the successor state to the Taliban. After the 2004 presidential election, he was declared president regardless of what the actual vote count was. He won a second, even more dubious, five-year-term after the 2009 presidential election. His grip on reality has been slipping steadily since around 2007, probably from heavy drug use...
. "We will be seeking an explanation from Pakistain on the whereabouts of Mullah Baradar and how Pakistain can facilitate direct talks between him and the High Peace Council." Faizi said Karzai would raise the issue when he meets Pak Prime Minister
Nawaz Sharif


... served two non-consecutive terms as prime minister, heads the Pakistain Moslem League (Nawaz). Noted for his spectacular corruption, the 1998 Pak nuclear test, border war with India, and for being tossed by General Musharraf...


in London next week for a summit hosted by

Britannia

's Prime Minister
David Cameron
... has stated that he is certainly a big Thatcher fan, but I don't know whether that makes me a Thatcherite, which means he's not. Since he is not deeply ideological he lacks core principles and is easily led. He has been described as certainly not a Pitt, Elder or Younger, but he does wear a nice suit so maybe he's Beau Brummel ...
.
Posted by: Fred || 10/27/2013 00:00 || Comments || Link || E-Mail|| [6459 views] Top|| File under: Taliban
Nawaz seeks help to 'save' Pakistan
[Pak Daily Times] A day after returning from the high-profile four-day US visit, Prime Minister
Nawaz Sharif


... served two non-consecutive terms as prime minister, heads the Pakistain Moslem League (Nawaz). Noted for his spectacular corruption, the 1998 Pak nuclear test, border war with India, and for being tossed by General Musharraf...


on Saturday picked up his pen to muster support of the political parties for passage of a new law that is being dubbed as a 'single-pill cure' to all the challenges to

illusory sovereignty

and integrity of the country.

"I am sure that you will spare some time to give it a reading and support the government in its passage through the parliament in due course with the same spirit and determination that you exhibited during the recent All Parties Conference," the prime minister said as he sent separate letters to heads of all the political parties, enclosed with a copy of the "Protection of Pakistain Ordinance 2013".

The prime minister held dictators and the misgovernance by successive governments responsible for 'erosion' of the writ and authority of the state. "Decades of dictatorial regime and misgovernance have resulted in complete erosion of the state writ and authority. Apart from the remote areas, safe havens in urban centres and towns have also become a cause of serious concern," he said, as in the same breath, he took law enforcement agencies to task for failing to maintain internal security and effectively prosecute the criminals. "Coupled with the failure of law enforcement agencies responsible for internal security and prosecution of crime, due to a variety of reasons, we are currently facing a situation where life and property of the people is in grave danger."

Ineffective legislation is another factor the prime minister counted for pushing the country into a situation where the life and property of the citizens is not safe. "On the other hand, the organised mafia is roaming free due to legal vacuum created by constant tampering with different legislations over an extended period of time," he said and added that the socio-economic fabric of our society as well as the age-old value system binding this nation is in danger of disintegration. Unveiling the rationale behind the promulgation of the new laws, the prime minister said, "This ordinance is being promulgated with a view to give a strong message to the organised crime and anti-state elements regarding the will and determination of the state and the people of Pakistain to face and eliminate all challenges to

illusory sovereignty

and integrity of this country."

The prime minister reminded the political parties in the letter that they had been elected by the people to rid the country of the menace of terrorism that has inflicted heavy losses on the nation since the adoption of post 9/11 policies," he said. "It is in this context and with a view to the potential unfolding of events in post-2014 Afghanistan that the federal government considered it imperative to put in place a legal mechanism for intervention to protect the right and liberty of the common man as well as the

illusory sovereignty

and integrity of the state of Pakistain," the prime minister said and assured the political parties that the effort was within the parameters of the constitution of the country.

"A team of legal and security experts have worked diligently to ensure that the new law is in complete consonance with the constitution of Pakistain," he assured.

Separately, the prime minister ordered Interior Minister Chaudhry Nisar to keep all political parties in the loop regarding the status of the dialogue with the Taliban.

"The representatives of different parliamentary parties should feel themselves as part and parcel of the process," he said. The prime minister's directions coincide with another letter written by opposition leader Khursheed Shah to him, questioning unnecessary delays in starting dialogue with the Taliban. He also demanded of the government to implement the decisions taken by the All Parties Conference. "Parliament and masses should be taken in confidence over implementation of the decisions of the APC," he demanded.
Posted by: Fred || 10/27/2013 00:00 || Comments || Link || E-Mail|| [6458 views] Top|| File under: Govt of Pakistan
International-UN-NGOs
UN experts call for more US transparency on drones
[Al Ahram] Two UN human rights


...which are often intentionally defined so widely as to be meaningless...




Sherlocks

called for more transparency from the United States and other countries about their drone strikes program, saying their secrecy is the biggest obstacle to determining the impact pact on civilian casualties.

Ben Emmerson and Christof Heyns, who presented two reports on the subject at the United Nations


...an organization originally established to war on dictatorships which was promptly infiltrated by dictatorships and is now held in thrall to dictatorships...


on Friday, also called on other countries to speak up about when deadly drone strikes are acceptable. They said the lack of consensus risks creating anarchy as more countries acquire the technology.

Emmerson said the US has justified some drone strikes against terrorist targets in other countries by arguing that it is engaged in an armed conflict with al-Qaeda with no boundaries. He said other countries disagree with that analysis but few have spelled out their own positions.

"We all recognize that the moment other states start to use this technology in similar ways, we are facing a situation which could escalate into a breakdown of peace and security," said Emmerson, the UN special rapporteur on human rights and counter-terrorism.

In his report, Emmerson said he received statistics from the Pak government indicating that at least 2,200 people have been killed in drone strikes in that country since 2004. Of those, at least 400 were civilians. But Emmerson said independent verification is difficult and the involvement of the CIA in counter-terrorism operations in both Pakistain and Yemen "has created an almost insurmountable obstacle to transparency."

Emerson said that any time civilians are killed "the state responsible is under an obligation to conduct a prompt, independent and impartial fact-finding inquiry and to provide a detailed and public explanation."

The US considers its drone program in Pakistain to be a key weapon against

bully boy

groups that it says stages cross-border forays into neighboring Afghanistan. But many Paks believe the strikes kill large numbers of civilians, raising tensions between the two countries and complicating their cooperation in the fight against

bad boy

s.

Posted by: Fred || 10/27/2013 00:00 || Comments || Link || E-Mail|| [6457 views] Top|| File under:
Israel-Palestine-Jordan
IDF Battalion Commander: It's The Same Palestinians Rioting Week After Week
[Jpost] Many senior IDF officers reject speculation that a third intifada could soon break out, while acknowledging a limited upsurge in Paleostinian attacks throughout the West Bank.

Lt.-Col. Eyal Embon, commander of the Artillery Corps' 411th Battalion, is stationed at an IDF base near Ramallah.

Paleostinians often riot there, and the base itself came under attack on October 17 when a Paleostinian driving a bulldozer smashed his way through the gate and tried to run down soldiers.

"I don't think things are heating up. Riots occur on a weekly basis, regularly, usually on a Thursday night and Friday afternoons," Embon told The Jerusalem Post over the weekend.

"Usually, I can tell it's the same people who take part. They're young guys, not members of the older population. The terror attacks are being carried out by lone-wolves," he said. "I don't think we're headed toward an intifada. It's the same crowd coming back every week. There are other Paleostinians who are opposed to it, and want to live quietly."

Embon's battalion has been stationed in the West Bank for seven months, and its members have been dealing with riots in nearby Beitunya and in the Kalandiya area, as well as in the adjacent town of a-Ram, just north of Jerusalem's Neveh Ya'acov neighborhood.

"We're some sort of enclave inside all this," he said.

"Many incidents break out on Thursday nights, from Molotov cocktailings to rock-throwing, against us and the [Israeli] population we protect in this area," Embon said.

Last week, soldiers shot and killed Yunis Obaidi, from Jerusalem's Beit Hanina neighborhood, after he repeatedly tried to run over soldiers in Embon's base.

In March 2009, Obaidi's brother, construction worker Marei Radaydeh, tried to run over two

coppers

in a patrol car near the Malha Mall, on Menachem Begin Boulevard in southern Jerusalem, with a bulldozer. Police and an armed taxi driver killed him. The two officers were lightly

maimed

.

Embon noted that his base is located near a busy road near Kalandiya, with many vehicles passing through. Usually, drivers who mistakenly pull up at the base turn around.

Last week, "the tractor stood opposite the gate, unloaded its digger, and waited for someone to arrive. The regimental policeman [who guards the gate] came over to check him out," Embon said.

"When the soldier was a few meters away, the tractor driver hit the gas and tried to run him over. He managed to escape. The tractor continued toward the gate, which is made out of iron and is very strong, but can't withstand a tractor. The vehicle entered the gate, and closed in on a soldier, brushing against him and sending him flying. He then entered the base and turned into a parking lot, before smashing into a battalion truck," the lieutenant-colonel said.

At this point, a munitions officer and two soldiers who were in a car exited their vehicle and aimed their weapons at the terrorist.

"They saw Arabic signs on the tractor and the damage, and realized he had come to kill," Embon said. "A soldier and the munitions officer both opened fire, shooting the terrorist dead."

In recent months, the 411th Battalion has played a central role in dispersing Paleostinian rioters. In August, men from the unit formed part of a force that

rubbed out

three rioters seeking to attack soldiers.

"We've got a lot of experience in the West Bank. But our central mission is to maintain battle readiness, to be prepared for war. In a conflict, we would fire artillery and provide assistance to other forces. We have to be ready for that, and to do that, we take part in exercises with other forces. We can leave our sector, take part in a drill, fire [artillery], and then come back," Embon said.
Posted by: trailing wife || 10/27/2013 10:31 || Comments || Link || E-Mail|| [6459 views] Top|| File under:
Palestinians Deny Link between Prisoner Release, Housing
[An Nahar] The Paleostinians denied Saturday that a mooted Israeli release of Paleostinian prisoners is part of understandings in peace talks under which Israel would be allowed to build more settlements in exchange.

The media said this week that Israeli ministers were to meet Sunday to approve the release of a second batch of Paleostinian prisoners under the terms of the renewed peace talks.

Public radio said that, in tandem with confirming the release, Israeli authorities would announce a new swathe of settler housing to be built in the occupied West Bank or annexed east Jerusalem.

An Israeli official, speaking on condition of anonymity
... for fear of being murdered...
, said in a text message Thursday that such continued construction was part of "understandings" reached with the Paleostinians and the Americans ahead of the renewal of talks.

"Israel will continue in the coming months to announce building in the settlement blocs and in Jerusalem," he wrote.

"Both the Americans and the Paleostinians were aware in advance of these understandings."

But
Yasser Abed Rabbo


... Paleostinian politician and a member of the Paleostine Liberation Organization's (PLO) Executive Committee. He holds an M.A. in economics and political science from the American University in Cairo.....


, secretary general of the Paleostine Liberation Organisation, denied such understandings exist.

"Establishing a link between settlements and the freeing of prisoners goes against all the undertakings made," he told AFP. It would "create a very dangerous situation that we would not accept at any cost."

He added that the United States, which is sponsoring the talks, had actually "promised that it would manage to reduce Israeli settlement activities to a minimum.

Posted by: Fred || 10/27/2013 00:00 || Comments || Link || E-Mail|| [6458 views] Top|| File under: Palestinian Authority
Syria-Lebanon-Iran
Al-Nusra Front Says Chief in Good Health after State TV Death Claim
[An Nahar] Syria's jihadist al-Nusra Front said in a statement on Saturday that its leader was in good health, after state television


... and if you can't believe state television who can you believe?


had reported his death.

"What was claimed by one channel alone, regarding what it claimed was the killing of the emir of al-Nusra Front, was a lie," said the group.

On Friday night, Syrian state television


... and if you can't believe state television who can you believe?


said Abu Mohammed al-Jawlani had been killed in coastal Latakia province, but state news agency SANA quickly withdrew an alert saying the same thing.

Posted by: Fred || 10/27/2013 00:00 || Comments || Link || E-Mail|| [6457 views] Top|| File under: al-Nusra
Shaar Calls for Arrest of 'Criminals' in Tripoli
[An Nahar] The Mufti of Tripoli


...a confusing city, one end of which is located in Lebanon and the other end of which is the capital of Libya. Its chief distinction is being mentioned in the Marine Hymn...


and the north, Sheikh Malek al-Shaar, stressed on Saturday that the situation in Tripoli is not sectarian but rather is based on a side's allegiance to a foreigner country.

"We reject to slip into any sectarian strife," Shaar said during a meeting for the Higher Islamic Council at the Dar al-Fatwa in the northern city of Tripoli.

He called on the security forces to end the battles between the rival neighborhoods of Jabal Mohsen and Bab al-Tabbaneh.

Al-Shaar also demanded the arrest of "the criminals," praising the efforts undertaken by the Lebanese judiciary to unveil the violators.

The

corpse count

from five days of

festivities

in Tripoli between supporters and opponents of the Syrian regime has climbed to at least six.

The latest casualty was a 22-year-old mother of two, who died from gunshot wounds she suffered on Thursday, a security official said, adding that another 49 people have been

maimed

.

Sunni and Alawite

gunnies

have been fighting in the Bab al-Tabbaneh and Jabal Mohsen districts of Tripoli since Monday and were still exchanging gunfire on Friday afternoon.

The Lebanese army meanwhile set up barricades to separate them.

The fighting broke out Monday while an interview with Syrian
Hereditary President-for-Life Bashir Pencilneck al-Assad


Before going into the family business Pencilneck was an eye doctor. If he'd stuck with it he'd have had a good practice by now...


was being aired on television.

Residents of Bab al-Tabbaneh support the anti-Assad revolt, while those in Jabal Mohsen back Assad, and both sides have fought frequently since the Syrian conflict erupted in March 2011.

The latest fighting has prompted residents to flee the impoverished neighborhoods while schools and universities have been closed in Tripoli since mid-week.

Posted by: Fred || 10/27/2013 00:00 || Comments || Link || E-Mail|| [6457 views] Top|| File under:
Hariri Accuses Assad Regime of Launching 'Dirty' War on Tripoli
[An Nahar] Al-Mustaqbal


... the Future Movement, political party led by Saad Hariri...


movement leader ex-PM Saad Hariri


Second son of Rafik Hariri, the Leb PM who was assassinated in 2005. He has was prime minister in his own right from 2009 through early 2011. He was born in Riyadh to an Iraqi mother and graduated from Georgetown University. He managed his father's business interests in Riyadh until his father's assassination. When his father died he inherited a fortune of some $4.1 billion, which won't do him much good if Hizbullah has him bumped off, too.


accused Syrian
Hereditary President-for-Life Bashir Pencilneck al-Assad


Horror of Homs...


of being the

criminal mastermind

of all crimes in

Leb

, and held the state responsible for the deteriorating security situation in the northern city of Tripoli


...a confusing city, one end of which is located in Lebanon and the other end of which is the capital of Libya. Its chief distinction is being mentioned in the Marine Hymn...


.

In a statement issued by his press office, Hariri said it was "useless" to find ways to resolve the cabinet crisis, or hold a parliamentary session or resume the national dialogue after Tripoli has come under attack in a "suspicions war."

"There is a dirty war that the Syrian regime has launched on Tripoli and its residents through its local partners," he said.

The city has been engulfed in fighting between the rival neighborhoods of Bab al-Tabbaneh and Jabal Mohsen since Monday. The

festivities

have left scores of casualties.

The two districts have for years witnessed deadly gunbattles. But skirmishes began to flare with increasing intensity after the Syrian uprising began in March 2011.

Bab al-Tabbaneh's residents are mostly Sunni, like Syria's rebels. Jabal Mohsen has residents of Assad's Alawite sect.

Hariri said in his statement that the order to punish Tripoli was issued as soon as the Internal Security Forces Intelligence Branch jugged
Drop the heater, Studs, or you're hist'try!
a network responsible for deadly car

kaboom

s that targeted two Sunni mosques in the city.

Hariri accused the "

criminal mastermind

of all crimes who lies in Damascus," of "seeking to drown the city of Tripoli in the chaos of arms."

The president, prime minister and army commander, in addition to all security leaderships know the truth, but they "bury their heads in the sand," he said.

He also criticized them for holding in vain security meetings.

"From now on, we will not stand idle to watch the city burn," he warned.

The Mustaqbal movement chief held the state responsible for "giving up the protection of the city and its residents and leaving it to become a ground for armed chaos."

"The state should take the initiative to settle things and ... salvage Tripoli from the plot that the Syrian intelligence's agents are executing," he said.

"Otherwise, the state and its agencies ... would be a partner in the war that the Syrian regime has launched on the city," Hariri added.

Posted by: Fred || 10/27/2013 00:00 || Comments || Link || E-Mail|| [6458 views] Top|| File under: Govt of Syria
UN Syria envoy says Iran should join Geneva peace talks
[Al Ahram] The United Nations


...a formerly good idea gone bad...


peace envoy for Syria said on Saturday Iran should be invited to planned peace talks in Geneva, Iran's English-language Press TV reported, in comments sure to rile Gulf Arab states.

Iran has strongly backed
Hereditary President-for-Life Bashir Pencilneck al-Assad


Oppressor of the Syrians and the Lebs...


in Syria's civil war while Soddy Arabia


...a kingdom taking up the bulk of the Arabian peninsula. Its primary economic activity involves exporting oil and soaking Islamic rubes on the annual hajj pilgrimage. The country supports a large number of princes in whatcha might call princely splendor. When the oil runs out the rest of the world is going to kick sand in the Soddy national face...


and other Gulf Arab states support the Syrian leader's mainly Sunni rebel foes.

The Saudis are also deeply worried by signs of a tentative reconciliation between its ally the United States and its regional rival Iran.

"We believe that the participation of Iran in the Geneva conference is natural and necessary as well as fruitful, so we are hopeful that this invitation is made," Lakhdar Brahimi told a news conference in Tehran, according to Press TV, which translated his live remarks into English.

"The secretary-general of the United Nations, I and lots of other people, we are waiting, we want to see Iran take part in the conference," he said.

Several officials, including Arab League


...an organization of Arabic-speaking states with 22 member countries and four observers. The League tries to achieve Arab consensus on issues, which usually leaves them doing nothing but a bit of grimacing and mustache cursing...


chief Nabil Elaraby, have said they expect the Geneva 2 conference to convene on Nov. 23, though the United States, Russia and the United Nations have all said no date has been officially set.

Posted by: Fred || 10/27/2013 00:00 || Comments || Link || E-Mail|| [6458 views] Top|| File under: Govt of Syria
Iran Announces 34 New Nuke Sites
[WashingtonFreeBeacon] Working with Russia to boost nuclear program

Iran plans to build many new nuclear plants with atomic reactors along its coastlines with the Persian Gulf and Caspian Sea, Iran's top nuclear official announced on Thursday.

The announcement comes just a week after Western nuclear negotiators claimed that Iran was giving ground in talks aimed at ending Tehran's contested enrichment program.

Iranian leaders, however, have remained defiant in the face of talks, announcing on Thursday that Tehran will build "enough atomic reactors to generate a total of 20,000 megawatts of electricity by 2020," according to the country's state-run Fars News Agency.

Top Iranian leaders and those involved with negotiations have also been quoted in the Persian language press as rejecting key details of the proposed nuclear deal.

Iran also announced that it was China's largest oil supplier in the month of September.

Additionally, Ali Akbar Salehi, the head of Iran's Atomic Energy Organization (IAEO), announced just two days after nuclear negotiations ended that Russia would help Iran build new nuclear power plants across the country, according to Persian language press reports.
Posted by: trailing wife || 10/27/2013 00:00 || Comments || Link || E-Mail|| [6457 views] Top|| File under: Govt of Iran
Who's in the News
42
[untagged]
9
Arab Spring
3
Govt of Syria
3
Islamic State of Iraq & the Levant
2
al-Shabaab
2
al-Qaeda in Iraq
2
Govt of Iran
1
Govt of Sudan
1
Palestinian Authority
1
Taliban
1
al-Nusra
1
al-Qaeda in Europe
1
al-Qaeda in North Africa
1
al-Qaeda in Pakistan
1
Commies
1
Govt of Pakistan
Bookmark
E-Mail Me
The Classics
The O Club
Rantburg Store
The Bloids
The Never-ending Story
Thugburg
Gulf War I
The Way We Were
Bio
Merry-Go-Blog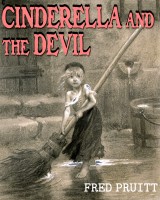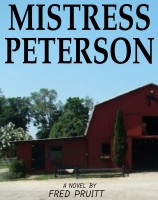 On Sale now!


A multi-volume chronology and reference guide set detailing three years of the Mexican Drug War between 2010 and 2012.

Rantburg.com and borderlandbeat.com correspondent and author Chris Covert presents his first non-fiction work detailing the drug and gang related violence in Mexico.

Chris gives us Mexican press dispatches of drug and gang war violence over three years, presented in a multi volume set intended to chronicle the death, violence and mayhem which has dominated Mexico for six years.
Click here for more information


Meet the Mods
In no particular order...


Steve White
Seafarious
Pappy
lotp
Scooter McGruder
john frum
tu3031
badanov
sherry
ryuge
GolfBravoUSMC
Bright Pebbles
trailing wife
Gloria
Fred
Besoeker
Glenmore
Frank G
3dc
Skidmark
Alaska Paul



Better than the average link...



Rantburg was assembled from recycled algorithms in the United States of America. No trees were destroyed in the production of this weblog. We did hurt some, though. Sorry.
3.236.228.250

Help keep the Burg running! Paypal: