Afghanistan
Afghan, Foreign Officials Differ on ANSF Casualties
[TOLONEWS] The Afghan National Security Forces (ANSF) saw a dramatic rise in casualties this year, but not as much as was claimed by coalition assessments, said Afghan security officials on Sunday.

Afghan forces were applauded for their performance this year, which saw nearly most responsibility for security around the country placed on their shoulders and an aggressive Taliban offensive subdued. But as the security transition process wears on ahead of the NATO


...the North Atlantic Treaty Organization. A collection of multinational and multilingual and multicultural armed forces, all of differing capabilities, working toward a common goal by pulling in different directions...


combat mission's end in 13 months, the Afghan forces have seen that taking the lead comes at a high cost.
Continued on Page 49
Posted by: Fred || 11/11/2013 00:00 || Comments || Link || E-Mail|| [6458 views] Top|| File under: Taliban
Tribal Elders Oppose Jirga and BSA
[TOLONEWS] A gathering of tribal elders and religious scholars from around the country was organized in Kabul on Sunday in which opposition was voiced against both the Loya Jirga organized by President Hamid Maybe I'll join the Taliban Karzai
... A former Baltimore restaurateur, now 12th and current President of Afghanistan, displacing the legitimate president Rabbani in December 2004. He was installed as the dominant political figure after the removal of the Taliban regime in late 2001 in a vain attempt to put a Pashtun face on the successor state to the Taliban. After the 2004 presidential election, he was declared president regardless of what the actual vote count was. He won a second, even more dubious, five-year-term after the 2009 presidential election. His grip on reality has been slipping steadily since around 2007, probably from heavy drug use...
and the Washington-Kabul security pact it is expected to decide on.

There have been many commentators over the past couple months offering criticism or support for Karzai's decision to leave the fate of the Bilateral Security Agreement (BSA), which would outline the U.S.' involvement in Afghan national security after the troop withdraw at the end of 2014, up to a Loya Jirga. Most have generally agreed that the BSA is advantageous for Afghanistan.
Continued on Page 49
Posted by: Fred || 11/11/2013 00:00 || Comments || Link || E-Mail|| [6457 views] Top|| File under:
Africa Horn
Æthiopia considering joining AU force in Somalia
[Al Ahram] Æthiopia is considering integrating its troops in Somalia into the bigger UN-backed African Union


...a union consisting of 53 African states, most run by dictators of one flavor or another. The only all-African state not in the AU is Morocco. Established in 2002, the AU is the successor to the Organisation of African Unity (OAU), which was even less successful...


force amid efforts to boost operations against Al-Qaeda-linked Shabaab rebels, officials said Sunday.

Æthiopian troops entered Somalia in November 2011 to support the African Union mission in Saomalia (AMISOM) and local government forces, but has resisted integrating its soldiers into the mission.
Continued on Page 49
Posted by: Fred || 11/11/2013 00:00 || Comments || Link || E-Mail|| [6457 views] Top|| File under: al-Shabaab
Round of Federal Govt-Somaliland dialogue postponed
HARGEISA, Somalia -- The fourth round of a dialogue process between Somalia's Federal Government (SFG) and the country's separatist region of Somaliland has been postponed following an announcement from Mogadishu-based government, Garowe Online reports.


Try to contain your disappointment...

Speaking to the media at his office in Somaliland capital of Hargeisa, Somaliland Foreign Minister Mohamed Bihi Yonis said that Federal Government of Somalia asked Turkey government which has been hosting the bilateral talks the postponement as it continues to resolve political and security issues on Saturday.

"We reacted immediately and accepted that demand," added Yonis, noting that Somaliland expressed its willingness and readiness of attending the next talks to Turkish officials.

As Jigjiga, the capital city of Somali Regional State of Ethiopia prepares for Ethiopian Nations, Nationalities and Peoples Day, the close neighbor's Foreign affairs Minister says Ethiopian consulate in Hargeisa has averted the issuance of visas and tough curbs have been imposed on the people crossing the border into Ethiopia from Somaliland.

The third round of Federal Govt-Somaliland talks concluded with three points including the establishment of bilateral control body based in Hargeisa to co-manage Somalia national airspace in the Turkish city of Istanbul on July 10.

Somaliland Civil Aviation Minister, Mohamed Abdi Hashi recently accused the Somali Federal Government of flouting airspace control agreement.

On the other hand, The President of Somalia's northeastern State of Puntland Abdirahman Mohamed Farole called on International Civil Aviation Organization (ICAO) not to handover the control of the national airspace since the country's reconciliation process is far from over on 16th of October while he was addressing the media members in Garowe shortly after he returned from a diplomatic visit to Kenya, Ethiopia, Yemen, Belgium and UAE.
Posted by: Steve White || 11/11/2013 00:00 || Comments || Link || E-Mail|| [6457 views] Top|| File under:
Africa North
Grand Mufti rails against militias, calls for action
[Libya Herald] Libya's Grand Mufiti, Sheikh Sadeq Al-Ghariani, yesterday condemned the armed violence that shook Tripoli


...a confusing city, one end of which is located in Lebanon and the other end of which is the capital of Libya. Its chief distinction is being mentioned in the Marine Hymn...


on Thursday night, leaving two men dead and a further 29 injured.

In a sermon at Friday prayers, Ghariani condemned what he termed the "blind tribal allegiances" of some regions. He called on tribal elders, including from Misrata, Zintan and Tajoura, to disown armed militias from their cities and regions. Misrata officials already made such a move on Friday.

Ghariani also called on

gang

s from outside Tripoli, which claim to be securing the capital, to return to their own cities and regions. He added that Tripoli should be rid of any armed presence and called upon locals to stand up to these groups.

Ghariani accused Libyans, as well as the government, of doing nothing to putting an end to acts of violence against people and property.

"It is up to the government to stand up to its responsibilities," said Ghariani.
Posted by: Fred || 11/11/2013 00:00 || Comments || Link || E-Mail|| [6457 views] Top|| File under: Arab Spring
120 unknown corpses since 30 June: Egypt's forensic authority
[Al Ahram] Some 109 corpses remain in Zeinhom Morgue of a total of 120 unidentified since 30 June and the eruption of widespread violence in the country,

front man

of Egypt's Forensic Medicine Authority Hesham Abd El-Hamid said on Sunday.

Clashes broke out nationwide after the army deposed president Mohammed Morsi
...the former president of Egypt. A proponent of the One Man, One Vote, One Time principle, Morsi won election after the deposal of Hosni Mubarak and jumped to the conclusion it was his turn to be dictator...
3 July amid mass protests against his rule. His supporters, mainly from the

Moslem Brüderbund

, from which he hails, locked horns in the aftermath with opponents or security forces, leaving hundreds dead in widespread violence.
Continued on Page 49
Posted by: Fred || 11/11/2013 00:00 || Comments || Link || E-Mail|| [6457 views] Top|| File under: Arab Spring
Brüderbund's El-Beltagy says 'having time of my life in prison'
[Al Ahram] Senior member of the

Moslem Brüderbund

Mohammed El-Beltagy has condemned the detention of the 21 female protesters who were tossed in the clink
Drop the rod and step away witcher hands up!
last Thursday in a demonstration at Alexnadria's Corniche.

The protesters, who had organised a human chain in support of ousted President Mohammed Morsi
Continued on Page 49
Posted by: Fred || 11/11/2013 00:00 || Comments || Link || E-Mail|| [6459 views] Top|| File under: Arab Spring
Mass membership resignations rejected by Egypt's Socialist Popular Alliance Party
[Al Ahram] Egypt's Socialist Popular Alliance Party (SPAP) experiences division, as 280 members, including provincial leaders, submitted their resignation citing internal conflicts.

Those who resigned include; Cairo secretary Akram Ismail, Alexandria secretary Suzan Nada, media spokesperson Mona Ezzat, deputy president for political public affairs Emad Attiya, member of the central committee Elham Eidaros, among others.

In a collective statement outlining their reasons for leaving the party, the resigning-members expressed their dissatisfaction over recent internal elections.
Continued on Page 49
Posted by: Fred || 11/11/2013 00:00 || Comments || Link || E-Mail|| [6457 views] Top|| File under: Arab Spring
Libyan PM warns: foreign powers will intervene if chaos continues
[ENGLISH.ALARABIYA.NET] Prime Minister Ali Zeidan warned Libyans of the possibility of foreign powers intervening unless the country's current chaos ends, in an appeal Sunday aimed at rallying his campaign against militias, Agence

La Belle France

-Presse reported.

"The international community cannot tolerate a state in the middle of the Mediterranean that is a source of violence, terrorism and murder," AFP quoted Zeidan as saying.

Citing the example of Iraq, he warned against "the intervention of foreign occupation forces" in Libya.
Continued on Page 49
Posted by: Fred || 11/11/2013 00:00 || Comments || Link || E-Mail|| [6457 views] Top|| File under: Arab Spring
Caribbean-Latin America
PRI prepares to gut Fox era security reforms


By Chris Covert
Rantburg.com

After a speech given by Partido Revolucionario Institucional (PRI) Mexican President Enrique Peña Nieto at a forum hosted by The Economist (UK), Miguel Osorio Chong, Peña's Secretaria de Gobernacion (SEGOB), or interior minister spent time in the press last week clarifying Pena's remarks.

According to a news report posted on the website of Yancuic.com, president Peña told the forum that a reduction of violence has occurred in Mexico since the end of 2012, but, according to a news account Peña gave no details.

According to the news account, president Peña used the term appreciably with regard to the drop in violent crime in Mexico, and even when asked about what metric could used to show any decline in violence, Peña did not answer.

One criticism from the publisher of The Economist news weekly, unidentified in the article, was that when president Peña spoke of the reduction of crime he failed to make note of events in Michoacan, easily one of the most violent states in Mexico, and one which potentially threatens Pena's security strategy.

Another problem with president Peña's claims is that, according to the news account, if the drop in homicides in Mexico state only are taken into account, then Peña told the truth. Which means that Peña likely lied to the forum in his claims.

According to the data supplied by The Economist, officials in Mexico state had changed the methodology of reporting statistics for violent crime, which showed a steep drop the year Peña's term as governor ended in 2011. Now, two years later, Peña is applying apparently similar methodology by eliminating drug related deaths from statistical compilations. That statistical trick has indicated a dramatic reduction in violent crime starting in August -- when the new method went into place -- by 20 percent.

Osorio Chong responded to critics the next morning by claiming Peña's anti crime strategy deals with people not statistics. Osorio Chong before a senate committee last week combatively also denied a conspiracy of silence existed between the federal and state governments in reporting violent crime in Mexico.

That statement by Osorio Chong may well be the epitaph of transparency laws in place since 2005 under the Vicente Fox presidential administration.

Having pushed an across the board income tax increases as well as levies on other items including sugary drinks, Peña is now pushing to eliminate transparency reforms dealing with security policy in place since 2005.

An editorial which appeared earlier in the week in El Siglo de Durango news daily written by Jorge Perez Arellano said that the new national expenditure law, approved in the Chamber of Deputies and now being considered by the Mexican senate, was passed without Article 9 or Article 15, two 2005 reforms which forced state and municipal governments to report certain classes of spending back to the federal government.

The Presupuesto de Egresos 2014, or Expenditure Act of 2014 is set for a vote November 16th in the Senate when it is expected to pass, then go to the plenary session for final approval.

State and municipal governments in Mexico are severely restricted in how much of their own revenue they can raise and spend. The Mexican federal government provides the lion's share of money for state and local police corporations. Under the current law any monies provided by the federal government for security not spent 90 days after the funds are originally transferred, must be reported and any use of those funds by state of municipal entities must be publicly available for anyone to see.

Another reform expected to be removed from 2014 spending program is the requirement that state and municipal public servants must report to the Chamber of Deputies and to the national auditor's office any complaints against those officials.

For the average Mexican citizen, the reform meant that any complaints pressed against an errant officials would be sent to the Chamber of Deputies and to the auditor. With the new reform, now the average Mexican citizen will be forced to go to Mexico City to press complaints since municipal and state officials will no longer be required to send them on to the federal government.

According to Perez Arellano, the gutting of the reforms will allow public servants to grant themselves and their subordinates salary increases, presumably without any legislative oversight.

According to a separate report in El Diario de Chihuahua news daily, Veracruz Partido Accion Nacional (PAN) deputy Juan Bueno Torio warned that the elimination of the reforms will give state and local officials a "big spoon", and that gutting reform could lead to increased indebtedness in states and municipalities.

Bueno Torio, formerly a senator, had spent some time towards the end of his term warning about the dire condition of Mexican municipalities with indebtedness. At the time in 2012, he warned that 80 percent of all municipalities in Mexico were having dire economic problems due to increased amounts of debt.

It was a massive increase of public debt from 2005 to 2011 that led the populist former Coahuila governor and former PRI president Humberto Moreira Valdes to resign.

Chris Covert writes Mexican Drug War and national political news for Rantburg.com and BorderlandBeat.com
Posted by: badanov || 11/11/2013 00:00 || Comments || Link || E-Mail|| [6463 views] Top|| File under:
India-Pakistan
TTP denies demanding release of Sufi Muhammad to free Prof Ajmal
[Pak Daily Times] The Tehrik-e-Taliban Pakistain (TTP) on Sunday denied demanding the release of Tehrik Nifaz-e-Shariat-e-Muhammadi chief Sufi Muhammad against the release of Islamia College University Vice Chancellor Professor Ajmal Khan.

Talking to a private TV channel, TTP

front man

Shahidullah Shahid said the Taliban have never made any demand for the release of Sufi Muhammad, father-in-law of new TTP chief Mullah Fazlullah

...son-in-law of holy man Sufi Mohammad. Known as Mullah FM, Fazlullah had the habit of grabbing his FM mike when the mood struck him and bellowing forth sermons. Sufi suckered the Pak govt into imposing Shariah on the Swat Valley and then stepped aside whilst Fazlullah and his Talibs imposed a reign of terror on the populace like they hadn't seen before, at least not for a thousand years or so. For some reason the Pak intel services were never able to locate his transmitter, much less bomb it. After ruling the place like a conquered province for a year or so, Fazlullah's Talibs began gobbling up more territory as they pushed toward Islamabad, at which point as a matter of self-preservation the Mighty Pak Army threw them out and chased them into Afghanistan...
.
Continued on Page 49
Posted by: Fred || 11/11/2013 00:00 || Comments || Link || E-Mail|| [6457 views] Top|| File under: TTP
Imran wants Nawaz to lead Taliban peace talks
[Pak Daily Times] Pakistain Tehrik-e-Insaf
...a political party in Pakistan. PTI was founded by former Pakistani cricket captain and philanthropist Imran Khan. The party's slogan is Justice, Humanity and Self Esteem, each of which is open to widely divergent interpretations....
(PTI) Chairman Imran Khan

... aka Taliban Khan, who ain't the sharpest bulb on the national tree...
on Sunday urged Prime Minister
Nawaz Sharif
Continued on Page 49
Posted by: Fred || 11/11/2013 00:00 || Comments || Link || E-Mail|| [6459 views] Top|| File under: Govt of Pakistan
Ulema appeal to Mullah Omar to tame TTP
[Pak Daily Times] The Sunni Ittehad Council (SIC) on Sunday asked the Afghan Taliban chief Mullah Omar
... a minor Pashtun commander in the war against the Soviets who made good as leader of the Taliban. As ruler of Afghanistan, he took the title Leader of the Faithful. The imposition of Pashtunkhwa on the nation institutionalized ignorance and brutality in a country already notable for its own fair share of ignorance and brutality...
to order Pak Taliban to stop terrorism in Pakistain. The SIC sought support of Mullah Omar for the establishment of peace and urged him to play his role in ending insurgency in Pakistain. The SIC chairman said that Mullah Omar should order the Pakistain Taliban to stop violent attacks in Pakistain, local media reported. He said that the Pak Taliban are acting against the principles of jihad. The spokesperson also sought Afghan Taliban chief's orders to the Pak outfit to accept the constitution of Pakistain.
Posted by: Fred || 11/11/2013 00:00 || Comments || Link || E-Mail|| [6457 views] Top|| File under: Taliban
Army lambasts JI chief for calling terrorists 'martyrs'
[Pak Daily Times] In a rare but furious reaction, Pakistain Army on Sunday lambasted head of a religious party for declaring

forces of Evil

killed in the war against terror '

deaders

' but denying the honorific for army soldiers killed in battle with the Taliban.

In a strongly worded statement, the ISPR asked Munawar Hassan to clear the position of his party on the issue. Families of martyred army personnel and people who lost their loved ones in the terrorist attacks demand Jamaat-e-Islamai chief to tender an 'unconditional apology', it said.

Munawar Hassan had told a private television channel that he considered TTP chief Hakimullah Mehsud, who was killed in a US drone strike in North
Wazoo, a 'martyr'. However,
Continued on Page 49
Posted by: Fred || 11/11/2013 00:00 || Comments || Link || E-Mail|| [6457 views] Top|| File under: Jamaat-e-Islami
Iraq
Turkey's Davutoglu in Iraq to Push Fresh Start
[An Nahar] Turkish Foreign Minister Ahmet Davutoglu landed in Storied Baghdad


...located along the Tigris River, founded in the 8th century, home of the Abbasid Caliphate...


on Sunday for a slew of meetings with top Iraqi officials as the two neighbors seek a "fresh start" to chilled ties.

Relations between Ankara and Storied Baghdad, which had been on the upswing as recently as 2011, fell off as the two countries clashed over the war in Syria, Turkey's ties with Iraq's autonomous Kurdish region, and sharp words between their prime ministers.

But the two sides have made moves in recent weeks towards a gradual rapprochement, with Turkish officials pegging Davutoglu's visit as focused on promoting a "fresh start", as well as concentrating on the violence in their common neighbor Syria.

The two-day visit, which follows a similar trip by Davutoglu's counterpart Hoshyar Zebari last month, includes talks with Prime Minister
Nouri al-Maliki


... Prime Minister of Iraq and the secretary-general of the Islamic Dawa Party....


and Zebari, as well as several other officials and

politicians

in Storied Baghdad and the Shiite holy cities of Najaf and Karbala.

"They are going to discuss a fresh start to relations," a Turkish official told AFP, speaking on condition of anonymity


... for fear of being murdered...


"They will mostly discuss bilateral issues, what is happening in the region, and Syria."

Ties between Iraq and Turkey had been rapidly improving in the run-up to the Syrian conflict, with multiple visits to Storied Baghdad by both Davutoglu and Turkish Prime Minister Recep Tayyip Erdogan.

Posted by: Fred || 11/11/2013 00:00 || Comments || Link || E-Mail|| [6457 views] Top|| File under: Govt of Iraq
Iraq's Kurdish region pursues ties with Turkey
One of the quiet things happening in the Middle East is that energy needs are reshaping alliances. Countries that were at each other's throats a few years back are becoming quite chummy. This is one of those situations.

IRBIL, Iraq -- As the rest of Iraq descends into a crisis of deepening violence, the autonomous enclave of Kurdistan is enlisting the help of an unlikely ally, Turkey, to reach for a long-delayed dream of independence.

In many ways, Iraqi Kurdistan already acts like a sovereign state. Kurdish authorities provide all public services, command their own army and control their own borders -- including their heavily guarded southern border with ­Arab-majority provinces of Iraq. In Irbil, the Kurdish capital, most government buildings fly the Kurdish flag -- not the flag of Iraq -- and many members of the younger generation never learned Arabic and speak only Kurdish.

Until now, however, the Kurds have remained tightly tied to Baghdad because they depend on the Iraqi treasury for the vast majority of their regional budget.

That could soon change.

Putting aside years of hostility, Turkish and Kurdish leaders are quietly implementing an energy partnership agreement, signed earlier this year, that promises to provide the Kurdistan region with an independent stream of oil revenue.


So do the Kurds take advantage of the Turks to form a greater Kurdistan, or do the Turks take advantage of the Kurds to quiet the Turkish southeast?

It depends. Do you think demography is destiny? Because the kurdish birthrate is about four times that of the native Turks, and the Turks are for the most part below replacement, last I looked.

The first major step in the plan is a pipeline that runs directly to Turkey, beyond Baghdad's reach, and that will begin operating by the end of the year, according to the Kurdistan region's minister of natural resources, Ashti Hawrami.

"It is our duty as Iraqis to pursue export routes for oil and gas, to secure our future," Hawrami said.


But more as his duty as a Kurd...

Iraqi Prime Minister Nouri al-Maliki and the Obama administration have balked at Turkey's budding alliance with the Kurds, saying that it could further destabilize Iraq. They worry that a push toward Kurdish nationalism could raise ethnic tensions with Iraq's Arab majority, especially those who live along the disputed boundary between the Kurdistan region and the rest of the country.

More than 5,500 people have been killed in attacks in 2013, Iraq's deadliest year since 2008. The Kurdistan region has remained safe, with the exception of one major attack on an intelligence headquarters in the Kurdish capital, Irbil, in September. But the war in neighboring Syria has helped reenergize al-Qaeda's Iraqi affiliates, which are waging an escalating campaign of bombings, assassinations and prison breaks.


It also presents a perilous opportunity to unite the Syrian Kurds in the northeast of that country with Kurdistan. But that could also trigger more problems inside Turkey.

Leaders in the Kurdistan region have tried to quell the concerns of Iraqi and American officials, giving assurances that they have no plans to formally secede from Iraq, even as they lay the groundwork for increasing autonomy.

"Independence is an aspiration in the heart of every Kurd," said a senior Kurdish official, speaking on the condition of anonymity because of political sensitivities. "But we need to be strategic."


It's smart in many ways. The Kurds had to overcome their own factionalisms of the 80s and 90s, which they've seemed to do. If the present situation plays out another generation it works to their advantage. They've got time for the long game.

Ironically, Turkey could become a key enabler of Kurdish dreams.

In the past, Turkish leaders opposed political autonomy for Iraqi Kurds, for fear that Turkey's own sizable Kurdish minority might be emboldened toward separatism. As recently as 2008, Turkey massed tens of thousands of troops on its southern border and launched major ground attacks on Kurdish militants in Iraqi territory, prompting Kurdish regional President Massoud Barzani to threaten violent retaliation.

But Turkey's policy toward the Kurds has shifted dramatically. Relations warmed as Turkey began to see growing economic opportunities in Iraqi Kurdistan, including several unexploited natural gas fields. Turkey needs cheap and plentiful energy supplies to keep its economy growing quickly.

In March, Turkish Prime Minister Recep Tayyip Erdogan and the Kurdish region's prime minister, Nechirvan Barzani, finalized a comprehensive energy agreement. It calls for a new state-owned entity called the Turkish Energy Co. to explore for oil in several parts of Iraqi Kurdistan and to facilitate the pipeline export of oil and natural gas. Most details of the deal have been kept secret, but two senior Turkish government officials, speaking on the condition of anonymity because of political sensitivities, outlined its broad parameters and confirmed the signing.

Beyond the oil sector, Turkish companies are helping transform Irbil, one of the oldest continuously inhabited cities in the world, into an aspiring capital of commerce with a skyline full of cranes. In the past five years, Turkish companies have built an international airport, two luxury hotels, gated communities for expats and a towering office park named Empire World.

But the oil deal has raised alarms in Washington. When Erdogan visited the United States in May, President Obama emphasized his administration's opposition, according to two government officials, one American and one Turkish, who were briefed on the meeting but were not authorized to speak to the news media. The White House pushed Turkey to reformulate the agreement to address the concerns of Iraq's central government, which claims primary authority over oil development and exports.


The Turks have long coveted the energy fields that used to be part of the Ottoman Empire. They don't necessarily need to own the land if the state-owned company gets the right concessions. For Erdogan it removes a potential source of unrest amongst his people. For the Kurds it's cash and independence from Baghdad. It's a match made by shared problems.

But that proposal went nowhere with the Kurds, who keenly remember the oppressive policies of previous Arab-majority governments in Baghdad. From the Kurdish perspective, one of the primary benefits of an alliance with Turkey is the validation of an expansively federalist interpretation of Iraq's constitution, under which the Kurdistan region claims almost total autonomy.

"We have learned a lesson from history," said Falah Mustafa Bakir, head of the Kurdistan region's Department of Foreign Relations. "Our natural resources have strengthened our hand, our position, our political weight."

The regional government has signed more than 50 contracts with dozens of oil companies, including Exxon Mobil and Chevron. But the landlocked Kurds can only persuade their private-sector partners to develop billions of dollars worth of oil production if there is a reliable way to transport all of that crude to international markets -- and that means pipelines.

In the past, the Kurds have struck a series of temporary agreements with Baghdad to export through federal Iraqi infrastructure. But Baghdad, loath to condone independent oil ambitions, has accepted the Kurdistan region's crude while withholding most of the expected payments.

Turkey has guaranteed that Iraqi Kurdistan will receive revenue from its oil and gas sales directly, circumventing Baghdad.

The Turkish state company Botas has begun building a gas pipeline toward the Kurdish border, according to a senior Turkish energy official who spoke on the condition of anonymity because of the political sensitivities. Under the terms of the March agreement, the Kurdistan region will ultimately export at least 10 billion cubic meters of natural gas per year -- enough to meet more than one-fifth of Turkey's current consumption.

The Syrian civil war has helped push Turkish and Kurdish leaders together. Seeing growing instability in the largely Kurdish areas of northern Syria, Erdogan has been eager to enlist Massoud and Nechirvan Barzani -- the uncle-nephew team that leads the Kurdistan Regional Government -- to exert a moderating influence on militant Kurdish groups.

For the Kurds, deteriorating security in the rest of Iraq has helped create political opportunity. Maliki, who is seeking reelection as prime minister next year, faces widespread public frustration and political challenges from the fractious Shiite parties that form his base and is likely to need Kurdish support to win another term.

In the Kurdistan region, the Barzanis just led their political party to a victory in regional elections through a campaign that proudly linked oil with Kurdish nationalism. In one television commercial, a young boy in the desert smiles with delight as he walks along the region's new pipeline, following the path of oil flowing toward a sunset in Turkey.
Posted by: Steve White || 11/11/2013 00:00 || Comments || Link || E-Mail|| [6458 views] Top|| File under:
Israel-Palestine-Jordan
Gaza faces power outages amid political infighting
[Al Ahram] Paleostinian officials say

Gazoo

's power plant is not operating and the territory is facing power outages due to a fuel shortage caused by political infighting.

Ihab Ghussein,

front man

for

Gazoo

's

Hamas, always the voice of sweet reason,

government, said Sunday that the rival government in the West Bank has stopped transferring fuel to

Gazoo

because the

Gazoo

government won't pay a newly imposed tax. Hamas says it cannot afford the tax.

In recent months, Egypt has closed smuggling tunnels along the

Gazoo

border that provided fuel to the Paleostinian territory. Egypt also has halted transfers of Qatari-funded fuel because of

Death Eater

attacks on Egyptian security forces in the lawless Sinai Peninsula. Higher-priced Israeli fuel transfers are continuing.

Power outages in

Gazoo

now last 12 hours because of the fuel shortage.

Posted by: Fred || 11/11/2013 00:00 || Comments || Link || E-Mail|| [6457 views] Top|| File under: Hamas
Syria-Lebanon-Iran
Syrian opposition renews rejection for any future role for Assad
[ENGLISH.ALARABIYA.NET] The main opposition Syrian National Coalition on Sunday has renewed its rejection of any future role for Hereditary President-for-Life Bashir Pencilneck al-Assad


Oppressor of the Syrians and the Lebs...


and other regime members who have "tainted their hands with blood."

The group's

front man

Khaled al-Saleh said in a

presser

in Istanbul that while the coalition is committed to a "political solution," it will not participate in the proposed peace talks in Geneva to end the 32-month Syrian conflict unless certain demands are met.

"The six principles [included in Geneva I that took place last year] are frames and not preconditions. They are needed to create a real political process [to form a transitional government] and this is what we are asking for. It includes ceasefire, the release of detainees and formation of a transitional government, and yes it mandates no role for Assad in any political process in Syria," Saleh said.

He also highlighted what has been included in a declaration in London last month by the Friends of Syria pro-opposition alliance. The declaration has ruled out any role for the Syrian president in a transitional administration.

Meanwhile,


...back at the wrecked scow, a single surviver held tightly to the smashed prow...


he said his group's stance regarding Iran is "very clear."

Iran needs to "withdraw all of its militias," including the departure of fighters hailing from the Lebanese Shiite guerilla group, Hezbollah, and from Iraq's Abu Fadhl al-Abbas.

"If they do that, then we can discuss the Iranian attendance in Geneva II."

Posted by: Fred || 11/11/2013 00:00 || Comments || Link || E-Mail|| [6457 views] Top|| File under: Govt of Syria
Syria Opposition Says will Spurn Geneva Talks without Rebel Backing
[An Nahar] Syria's fractious opposition coalition announced Sunday it will not attend mooted peace talks in Geneva unless it received the backing of rebels on the ground.

Spokesman Khaled Saleh, speaking to

news hound

s in Istanbul on the second day of a coalition meeting there, said the opposition and the rebel Free Syrian Army (FSA) "are on the same side and we are fighting a common enemy."

"If we are going to be in Geneva, they are going to be part of that delegation. They have as much interest in a successful and free democratic Syria as we do."

The opposition coalition's gathering was meant to forge a common position on the Geneva talks, which world powers want held to find a negotiated solution to Syria's conflict.

But rivalries, disagreements and disparate ambitions have splintered the opposition. And rebels fighting
Hereditary President-for-Life Bashir Pencilneck al-Assad


Horror of Homs...


's troops are split between the FSA and al-Qaeda linked guerrillas.

Saleh said the Turkey-based coalition would send two delegations into Syria to discuss with FSA leaders and civilian groups the prospect of participating in the Geneva talks.

The coalition was also continuing to work on a statement setting out its formal position on the talks, he said.

Posted by: Fred || 11/11/2013 00:00 || Comments || Link || E-Mail|| [6458 views] Top|| File under: Govt of Syria
IAEA chief hopes for Iran deal despite Geneva failure
[Al Ahram] The head of the UN atomic watchdog said Sunday he hoped the agency would still reach a deal with Tehran on probing alleged efforts to build nuclear weapons despite the lack of progress in talks between Iran and world powers in Geneva.



ineffective International Atomic Energy Agency

chief Yukiya Amano said as he left for talks in Tehran that the negotiations between Iran and six world powers that ended in Geneva Sunday without a deal were "different, independent and separate" to those with the UN body.

"Iran presented a new proposal (to the IAEA) last month that includes practical measures to strengthen cooperation and dialogue, and we hope to build on it," Amano told

news hound

s at Vienna airport.

"I hope the coming meeting will produce concrete results," he said. "We are coming to a very important point."

The IAEA conducts regular inspections of Iran's nuclear facilities but for two years has been fruitlessly pressing Tehran to answer allegations that it was trying before 2003, and maybe since, to develop a nuclear weapon.

Iran's parallel talks with the United States, China, Russia,

Britannia

,

La Belle France

and Germany, known as the P5+1, are focused more on Tehran's current activities, in particular uranium enrichment.

Three gruelling days of P5+1 talks ended with no agreement but the two sides will meet again on 20 November.

The two diplomatic "tracks" are closely related, however, since world powers want Iran to answer the IAEA's questions in order to ease fears about its nuclear programme.

The six countries also want Tehran, which denies it is seeking to build nuclear weapons, to submit to more intrusive inspections by the watchdog as part of a wider accord.

The IAEA would also be closely involved in monitoring any freeze in enrichment activities and Iran sending its stockpiles of nuclear material to a third country.

Tehran has so far resisted IAEA requests to visit sites where the alleged activities took place as well as to consult documents and speak to Iranian scientists.

Iran's new envoy to the IAEA, Reza Najafi, said on Saturday he was more optimistic about the chances of signing a deal during Amano's trip, his first since May 2012.

"We foresee that the text will be finalised on Monday and that the two sides will reach agreement," Najafi told state television


... and if you can't believe state television who can you believe?


.

Posted by: Fred || 11/11/2013 00:00 || Comments || Link || E-Mail|| [6457 views] Top|| File under: Govt of Iran
Syrian opposition agrees to participate in Geneva 2 talks
The Western-backed Syrian opposition has agreed to participate in international peace talks in Geneva, according to a statement by the Syrian National Coalition. The statement, translated from Arabic, outlined conditions that must be met before the talks, which aim to end the Syrian civil war by creating a transitional governing body.

The Syrian National Coalition's leader has expressed a willingness to attend the U.S and Russian sponsored talks but this is the first time the group as a whole has committed to the proposed conference, while making stipulations.

It was hoped that talks might take place before the end of November but the Syrian coalition's failure to come up with a clear position, as well as differences between Washington and Moscow over the purpose of the talks and opposition representation make delays likely.

Major Islamist rebel forces have declared their opposition to the Geneva process if the conference does not result in Assad's removal and some have said they would charge anyone who attended the planned international talks with treason. With this in mind, Monday's statement said that a committee had been assigned to continue discussions with revolution forces inside and outside Syria to explain its stance on "Geneva 2."

The Syrian National Coalition reached the consensus decision after two days of discussions. Adib Shishakly, a member of the coalition, said, "All we can do is hope is that these (Geneva) talks will end with the departure of Bashar al-Assad."
Posted by: ryuge || 11/11/2013 00:00 || Comments || Link || E-Mail|| [6457 views] Top|| File under:
Rohani: Iran will not abandon nuclear rights
President Hasan Rohani said on Sunday Iran will not abandon its nuclear rights, including uranium enrichment, media reported a day after a fresh round of talks with world powers.


Remember, he's the "moderate" according to the NYT...

"There are red lines that must not be crossed," Rohani told the conservative-dominated parliament in remarks quoted by the ISNA news agency.

"The rights of the Iranian nation and our national interests are a red line. So are nuclear rights under the framework of international regulations, which include enrichment on Iranian soil," he said.

His remarks came a day after intensive negotiations with world powers -- despite making progress -- failed to produce a long-elusive deal that would curb Iran's nuclear activities in exchange for sanctions relief.

Rohani pleaded for parliament's backing.

"If we want to succeed in these negotiations, we need the support of the supreme leader (Ayatollah Ali Khamenei) and of lawmakers," he told them.


"We can still sucker the United States. Youse guys have to stay quiet a little while longer!" he told them softly after the press left...

With the final say on the nuclear issue, Khamenei had expressed support for Iran's negotiators but also voiced pessimism about the possibility of a breakthrough, citing decades of hostility and mistrust in the West.

Hardliners in Iran


...which includes all the Mad Mullahs™ without exception...

had also been sceptical, fearing that the negotiating team led by Foreign Minister Mohammad Javad Zarif would offer too many concessions.

Rohani said Iran would "not bow to threats from any power", while also insisting that sanctions battering Iran's ailing economy had not forced it to the negotiating table.

"We have practically and verbally told the negotiating sides that threats, sanctions, humiliation and discrimination will never produce a result," he said.
Posted by: Steve White || 11/11/2013 00:00 || Comments || Link || E-Mail|| [6457 views] Top|| File under:
Iran to France: We'll get you, and your little dog!

More deliciousness from the leftist Guardian UK. Who knew French soc1al1sm was the same as American neocons.
From TFA:
France's role in Geneva talks that ended with no agreement over Tehran's nuclear programme has prompted bewilderment and anger inside Iran.

Iranians, who stayed awake all night to find out whether their negotiators have reached a breakthrough with the west, were disappointed that France was prepared to defy the Americans and block a stopgap deal, and that western sanction would not end any time soon.

The Irna state news agency reported that Iranian businessmen were considering reducing their trade ties with France, saying they no longer considered it as a good partner because of its "adventurist and immature behaviour" at Geneva.
Posted by: badanov || 11/11/2013 00:00 || Comments || Link || E-Mail|| [6459 views] Top|| File under:
Who's in the News
33
[untagged]
11
Arab Spring
6
Govt of Pakistan
3
Govt of Syria
2
Taliban
2
Govt of Iran
1
Commies
1
Govt of Iraq
1
al-Nusra
1
Hamas
1
Hezbollah
1
Jamaat-e-Islami
1
Lashkar e-Jhangvi
1
Thai Insurgency
1
al-Qaeda in Sinai Peninsula
1
TTP
1
al-Shabaab
1
al-Qaeda in Arabia
Bookmark
E-Mail Me
The Classics
The O Club
Rantburg Store
The Bloids
The Never-ending Story
Thugburg
Gulf War I
The Way We Were
Bio
Merry-Go-Blog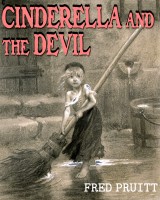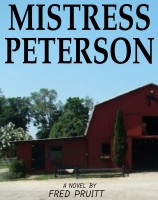 On Sale now!


A multi-volume chronology and reference guide set detailing three years of the Mexican Drug War between 2010 and 2012.

Rantburg.com and borderlandbeat.com correspondent and author Chris Covert presents his first non-fiction work detailing the drug and gang related violence in Mexico.

Chris gives us Mexican press dispatches of drug and gang war violence over three years, presented in a multi volume set intended to chronicle the death, violence and mayhem which has dominated Mexico for six years.
Click here for more information


Meet the Mods
In no particular order...


Steve White
Seafarious
Pappy
lotp
Scooter McGruder
john frum
tu3031
badanov
sherry
ryuge
GolfBravoUSMC
Bright Pebbles
trailing wife
Gloria
Fred
Besoeker
Glenmore
Frank G
3dc
Skidmark
Alaska Paul



Better than the average link...



Rantburg was assembled from recycled algorithms in the United States of America. No trees were destroyed in the production of this weblog. We did hurt some, though. Sorry.
3.210.184.142

Help keep the Burg running! Paypal: