-Lurid Crime Tales-
Con Men Prey on Confusion Over Health Care Act
[NY Times] With millions of Americans frustrated and bewildered by the trouble-prone federal website for health insurance, con men and unscrupulous marketers are seizing their chance. State and federal authorities report a rising number of consumer complaints, ranging from deceptive sales practices to identity theft, linked to the Affordable Care Act.

Madeleine Mirzayans was fooled when a man posing as a government official knocked on her door. Barbara Miller and Maevis Ethan were pitched by telemarketers who claimed to work for Medicaid. And Buford Price was almost caught by another trap: websites that look official but are actually bait set by fly-by-night insurance operators.

Some level of fraud or abuse is predictable with any big government program, and administration officials expected a few bad actors to emerge. Attorney General Eric H. Holder Jr.; Kathleen Sebelius, the secretary of health and human services; Edith Ramirez, the chairwoman of the Federal Trade Commission; and other officials met at the White House in September to discuss possible pitfalls.
Continued on Page 49
Posted by: Fred || 11/11/2013 00:00 || Comments || Link || E-Mail|| [6457 views] Top|| File under:
Two Cypress Springs High School students killed in house party shooting
[CHRON] A teenager who attended a large house party where two Cypress Springs High School students died says gunshots began in the house and continued outside as people ran into the streets seeking cover.

Shaniqua Brown, 17, says Saturday evening's birthday party "was not rowdy at all," and many people were dancing when they heard the shots.

Authorities are seeking two gunmen who are ages 17 and 22.
Continued on Page 49
Posted by: Fred || 11/11/2013 00:00 || Comments || Link || E-Mail|| [6457 views] Top|| File under:
-Obits-
Manfred Rommel, son of WWII military leader, dies at 84
A popular mayor [of Stuttgart], Mr. Rommel made bold and sometimes controversial decisions. He drew criticism for allowing German Red Army Faction terrorists Gudrun Ensslin, Andreas Baader and Jan-Carl Raspe to be buried together in Stuttgart after their collective suicide in the Stammheim prison.

"I am of the opinion that all wrath, justified as it may be, must end with death and that there are no first- and second-class graveyards and that all graveyards are the same," he said at the time.


A very interesting quote from a very interesting man. Excellent obit at WaPo.
Posted by: Steve White || 11/11/2013 00:00 || Comments || Link || E-Mail|| [6457 views] Top|| File under:
-Short Attention Span Theater-
Miley twerks dwarf
[HOSTED.AP.ORG] In an unabashed - and likely successful - bid for attention, singer Miley Cyrus smoked a joint on stage and twerked with a dwarf during the MTV Europe Music Awards.

The 20-year old singer also won the Best Video award for her hit song "Wrecking Ball."

Sunday's strong lineup of performers also included Eminem and Katy Perry.

Cyrus opened the space-themed show singing the song "We Can't Stop," while wearing a silver spandex suit and gyrating her buttocks in the move known as twerking.

Marijuana is not legal in the Netherlands, but smokers can't be prosecuted for possession of small amounts and it is sold openly in cafes known euphemistically as "coffee shops."
Posted by: Fred || 11/11/2013 00:00 || Comments || Link || E-Mail|| [6462 views] Top|| File under:
-Signs, Portents, and the Weather-
Philippine typhoon deaths climb into thousands
[APNEWS.MYWAY] As many as 10,000 people are believed dead in one Philippine city alone after one of the worst storms ever recorded unleashed ferocious winds and giant waves that washed away homes and schools. Corpses hung from tree branches and were scattered along sidewalks and among flattened buildings, while looters raided grocery stores and gas stations in search of food, fuel and water.

Officials projected the death toll could climb even higher when emergency crews reach areas cut off by flooding and landslides. Even in the disaster-prone Philippines, which regularly contends with earthquakes, volcanoes and tropical cyclones, Typhoon Haiyan appears to be the deadliest natural disaster on record.

Haiyan hit the eastern seaboard of the Philippine archipelago on Friday and quickly barreled across its central islands before exiting into the South China Sea, packing winds of 235 kilometers per hour (147 miles per hour) that gusted to 275 kph (170 mph), and a storm surge that caused sea waters to rise 6 meters (20 feet).

It wasn't until Sunday that the scale of the devastation became clear, with local officials on hardest-hit Leyte Island saying that there may be 10,000 dead in the provincial capital of Tacloban alone. Reports also trickled in from elsewhere on the island, and from neighboring islands, indicating hundreds, if not thousands more deaths, though it will be days before the full extent of the storm's impact can be assessed.
Posted by: Fred || 11/11/2013 00:00 || Comments || Link || E-Mail|| [6461 views] Top|| File under:
Arabia
Illegal migrants in Saudi surrender after deadly riots
[FRANCE24] Hundreds of illegal migrants targeted in a Saudi nationwide crackdown turned themselves in on Sunday after security forces besieged a Riyadh neighbourhood where riots had killed two people.

Men,

women and kiddies

lined up carrying their belongings to board police buses transferring them to an assembly centre before their deportation, a week after a seven-month amnesty expired.

Police said they intervened on Saturday following riots in the poor Manfuhah neighbourhood of the capital after foreigners attacked Saudis and other foreign expats with rocks and knives.
Continued on Page 49
Posted by: Fred || 11/11/2013 00:00 || Comments || Link || E-Mail|| [6457 views] Top|| File under:
Caribbean-Latin America
Maduro to set "limits on profits". Kiss Venezuela goodbye
Ay-Pee. HT to weasel zippers


Venezuelan President Nicolas Maduro is extending shortage creation price controls and will place limits on profits as he extends attempts to curb the galloping inflation that is eroding support for his rule.

Maduro made the announcement in a late-night television address Sunday in which he also vowed to step up inspections of businesses selling shoes, clothing, automobiles and other goods to make sure they aren't gouging consumers.

"We can't just close the businesses; the owners have to go to jail," Maduro said in an impassioned speech in which he cited Jewish, Muslim and Christian texts to harangue businessmen he accuses of usury. "We can't allow our hard currency to be used to rob people through the sale of these goods."


there won't be any goods to sell, pendejo
Posted by: Frank G || 11/11/2013 11:48 || Comments || Link || E-Mail|| [6457 views] Top|| File under:
Caucasus/Russia/Central Asia
Ingushetia hikes fines for bride kidnapping
Village elders and Islamic clerics in the Russian republic of Ingushetia agreed to hike unofficial fines for bride kidnapping in an effort to stop the custom that led to a bloody shootout last month.

Stealing a woman to take her as wife will now cost the groom $6,100, up from $305, participants decreed at the ongoing Islamic Conference in the capital of the republic, Magas. Groom's helpers, local elders who endorse the kidnapping and the owner of the house that hosts the kidnapped woman would pay up to $3,050 each, a spokesman for the republican government said Saturday.

The fines are not official, but decisions of clerics and elders carry much weight in the traditionalistic southern republic.

The majority of bride kidnappings in the North Caucasus are believed to be mock incidents. However, three people, including a pregnant bystander, were killed in a street fight between two Ingush clans that followed a bride kidnapping in October.

The neighboring Chechnya set up a fine of $30,500 for bride kidnapping in 2010, but Chechen leader Ramzan Kadyrov later admitted it hasn't stopped the custom.
Posted by: ryuge || 11/11/2013 00:00 || Comments || Link || E-Mail|| [6457 views] Top|| File under:
Europe
Reclaiming the Mezquita in Córdoba

Christians and Muslims Locked in Dispute over Prayers in Córdoba

The Mezquita in Córdoba, Spain, was originally built by Muslim moors but has been used as a church ever since the reconquest in the 12th century. Now a Spanish Muslim has suggested an "ecumenical transformation" of the building.

Posted by: ryuge || 11/11/2013 00:00 || Comments || Link || E-Mail|| [6459 views] Top|| File under:
Italian navy arrests 16 human traffickers off Libya
[Al Ahram] The Italian navy said Sunday it has enjugged
Yez got nuttin' on me, coppers! Nuttin'!
16 human traffickers aboard a so-called "mother ship" in international waters off Libya.
Submarine surveillance ahead of Saturday's raid was "of particular importance, notably for gathering proof" against the traffickers, it said in a statement.
"Ciccolini, we shall gather evidence!"
"Si, signor Commodore!"
The fishing boat served as a staging area from which the traffickers dispatched their clients -- Syrian migrants seeking asylum or a better life -- aboard smaller, often rickety vessels to destinations in southern Europe.
"Signor Commodore! I have evidence that's a mother ship!"
"Really, Ciccolini? Have you been drinking?"
The boat had been under surveillance, including by drones, hi-tech radars, night-vision equipment and the submarine, under stepped-up operations launched after two shipwrecks last month claimed some 500 lives.


"All compartments, secure for action!"


It was located some 500 kilometres (300 miles) southeast of Sicily, near Libya, the navy said.
"Ciccolini, that smudge off the port bow? Is that Libya?"
"I'm afraid so, signor Commodore!"
Also Saturday, the navy rescued 176 Syrian migrants from one of the boats dispatched by the "mother ship", it said.
"You're sure that's a ship, Ciccolini?"
"Well, I have testimony that it is, signor Commodore!"
The navy said the "mother ship" itself had sunk after it took on water while being towed towards an Italian port.
"Forward room, make ready the forward tubes."
"Ready, signor Commodore!"
"Fire one... two... three... four!"
"One away... two away... three away... four away!"
"Ciccolini, you're sure that's a ship?"
"Not anymore, signor Commodore!"
Posted by: Fred || 11/11/2013 00:00 || Comments || Link || E-Mail|| [6458 views] Top|| File under:
Great White North
Charter could discourage French-speaking Muslim immigration to Quebec
Quebec's policy of favoring French-speaking immigrants has been like a welcome mat to thousands of francophone Muslims from countries like Morocco, Algeria and Lebanon who now call Montreal home. But some believe the Charter of Quebec Values tabled in the National Assembly last week will do just the opposite; its ban on the wearing of religious symbols by public sector workers discouraging not only Muslim immigrants, but others who will see it as a sign of intolerance toward minorities or of an unstable social climate.

Jean-François Lisée, the minister in charge of the Montreal region, said he believes the charter will eventually prove an asset to Quebec's immigration program, attracting "moderate" members of various religions who want to live in a secular state. He said, "Immigrants who have been coming here for the past several years have to sign a declaration in which it is written that Quebec is a secular state.

"I think there are a lot of people from Maghreb and Lebanon and elsewhere who choose Quebec because it is a secular society. If we send a message that here in Quebec we take secularism seriously, we will have moderate Muslims, moderate Christians, and moderate Sikhs, who say 'I like my religion a lot at home, but I like a secular state,' and Quebec is a progressive state that sends that message."
Continued on Page 49
Posted by: ryuge || 11/11/2013 00:00 || Comments || Link || E-Mail|| [6458 views] Top|| File under:
Home Front: Politix
Public Revolts Against Obama, Political Establishment's Amnesty Efforts
[BREITBART] According to new national polling data from Pew Research, the American people have revolted against President Barack Obama
I am not a dictator!...
's and the GOP establishment's efforts to grant amnesty to America's at least 11 million

undocumented Democrat

s through

general amnesty

.

"Only about a third of the public (32%) approves of the job Obama is doing on immigration policy; 60% disapprove," Pew wrote. "Obama's ratings for this issue among Democrats are mixed: About half (53%) approve of his handling of the issue while 42% disapprove."
Continued on Page 49
Posted by: Fred || 11/11/2013 00:00 || Comments || Link || E-Mail|| [6457 views] Top|| File under:
India-Pakistan
Pakistani private schools ban Malala Yousafzai autobiography
[WORLDNEWS.NBCNEWS] Pak private schools have been barred from buying a book written by Malala Yousafzai, the 16-year-old activist who was shot in the head by Talibs last year for defying the Islamist

myrmidon

group and advocating for girls' right to an education.

"Yes we have banned Malala's book because it carries the content which is against our country's ideology and Islamic values," Kashif Mirza, chief of All Pakistain Private Schools Federation, told the Agence

La Belle France

-Presse news agency.

And Mirza told the

News Agency that Dare Not be Named

that Malala, who has received significant global media attention, had betrayed Pakistain.
Continued on Page 49
Posted by: Fred || 11/11/2013 00:00 || Comments || Link || E-Mail|| [6457 views] Top|| File under:
Maldives Supreme Court suspends run-off vote
[Pak Daily Times] Presidential elections in the Maldives were thrown into disarray on Sunday after the Supreme Court suspended a run-off vote, denying former president Mohammed Nasheed the chance to return to power 21 months after he was ousted.

Despite growing international concerns over the Indian Ocean atoll nation's failure to elect a new president, it is the third time in two months that authorities have stepped in to prevent polls taking place, leaving the nation in political limbo.

Nasheed on Saturday garnered 46.93 percent of the popular vote but fell short of the 50 percent needed to win outright in the country best known as a honeymoon destination, with a run-off scheduled for the following day. The 46-year-old also came out on top on September 7 in elections that were subsequently annulled by the Supreme Court.

And police action prevented a second vote on October 19 following another court order that said procedures had not been followed, adding to suspicions among foreign governments that the authorities were determined to prevent Nasheed returning to power at any price.

"All relevant state authorities are informed that today's election cannot take place," the Supreme Court said in a pre-dawn decision that came just hours before the re-run was due to begin.

The man who came third in Saturday's vote, business tycoon Qasim Ibrahim, had asked the court for more time to tell his supporters which way to vote in a run-off pitting Nasheed against Abdulla Yameen, half brother of former autocrat Maumoon Abdul Gayoom.

The court order came after Chief Elections Commissioner Fuwad Thowfeek announced he was going ahead with the vote timetable agreed with all the candidates before the first round.

The United States and the Commonwealth had both warned against delaying the run-off vote.

"It is now imperative that the second round take place immediately and in line with Elections Commission directions in order to ensure the Maldivian people are led by an elected president of their choice," US State Department spokeswoman Jen Psaki said.

Posted by: Fred || 11/11/2013 00:00 || Comments || Link || E-Mail|| [6457 views] Top|| File under:
Southeast Asia
Thai 'Red Shirts' rally ahead of key amnesty debate
[Al Ahram] Tens of thousands of Thai pro-government "Red Shirts" massed in Bangkok on Sunday, police said, in their first show of force since a wave of opposition protests against a controversial political amnesty bill.
Television footage showed a sea of people decked out in red, many bussed in from the country's hardscrabble northeast, at a noisy rally in a suburban park in support of Prime Minister Yingluck Shinawatra and her ruling Puea Thai party.

About 45,000 Red Shirts joined the rally, a

front man

for the national police office said, adding 13,000 anti-government protesters held a separate demonstration elsewhere in the city a few kilometres from Government House.

The major mobilisation of Reds follows several days of protests by various opposition groups against a deeply divisive
...politicians call things divisive when when the other side sez something they don't like. Their own statements are never divisive, they're principled...
amnesty bill backed by Yingluck's government, which has inflamed festering political wounds.

Thailand's Senate was due on Monday to debate the bill, which critics say has been crafted to pave the way for a return of the polarising ex-premier Thaksin Shinawatra, who is Yingluck's brother.
Posted by: Fred || 11/11/2013 00:00 || Comments || Link || E-Mail|| [6458 views] Top|| File under:
Syria-Lebanon-Iran
Video: TV skit mocking Nasrallah sparks protests in Lebanon
[ENGLISH.ALARABIYA.NET] Hezbollah leader Hasan Nasrallah was the subject of mocking at a Lebanese television program this week, raising anger among his supporters who protested against the show.

His supporters

erupted into the streets

on Friday, burning tires and blocking roads in several parts of

Leb

.


"We will have Dire Revenge™!!"


It wasn't the first time Nasrallah was mocked in Basmat Watan, a slapstick program aired by LBC TV.

In 2006 Nasrallah's character appeared in the program and the result was a similar one; people protesting and burning tires in the streets.

This week's program poked jokes at Hezbollah's role in Syria, with Nasrallah's character lamenting what he said was a late intervention.

"Our weapons should have included planes and submarines," he said.

Charbel Khalil, the producer of the program, said on Twitter that mocking religious figures is an integral part of the program and no one should be bothered.

Those who support mocking Nasrallah say the Hezbollah leader is a political figure who should not be spared jokes.


Posted by: Fred || 11/11/2013 00:00 || Comments || Link || E-Mail|| [6458 views] Top|| File under: Hezbollah
Who's in the News
33
[untagged]
11
Arab Spring
6
Govt of Pakistan
3
Govt of Syria
2
Taliban
2
Govt of Iran
1
Commies
1
Govt of Iraq
1
al-Nusra
1
Hamas
1
Hezbollah
1
Jamaat-e-Islami
1
Lashkar e-Jhangvi
1
Thai Insurgency
1
al-Qaeda in Sinai Peninsula
1
TTP
1
al-Shabaab
1
al-Qaeda in Arabia
Bookmark
E-Mail Me
The Classics
The O Club
Rantburg Store
The Bloids
The Never-ending Story
Thugburg
Gulf War I
The Way We Were
Bio
Merry-Go-Blog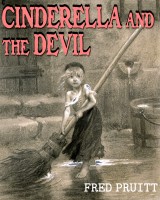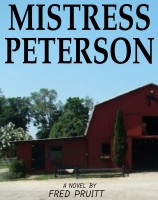 On Sale now!


A multi-volume chronology and reference guide set detailing three years of the Mexican Drug War between 2010 and 2012.

Rantburg.com and borderlandbeat.com correspondent and author Chris Covert presents his first non-fiction work detailing the drug and gang related violence in Mexico.

Chris gives us Mexican press dispatches of drug and gang war violence over three years, presented in a multi volume set intended to chronicle the death, violence and mayhem which has dominated Mexico for six years.
Click here for more information


Meet the Mods
In no particular order...


Steve White
Seafarious
Pappy
lotp
Scooter McGruder
john frum
tu3031
badanov
sherry
ryuge
GolfBravoUSMC
Bright Pebbles
trailing wife
Gloria
Fred
Besoeker
Glenmore
Frank G
3dc
Skidmark
Alaska Paul



Better than the average link...



Rantburg was assembled from recycled algorithms in the United States of America. No trees were destroyed in the production of this weblog. We did hurt some, though. Sorry.
3.210.184.142

Help keep the Burg running! Paypal: