Africa Horn
Israel air defense system for Ethiopia's Great Nile dam - Egypt unhappy
[DEBKA SO SALT!]
Israeli firms have finished installing the advanced Spyder-MR air defense system for the Great Ethiopian Renaissance Dam upstream of the Nile – in the face of discord with Egypt.

Cairo has strongly resisted the construction of Ethiopia's mega-dam as a threat to its water security. It is estimated that the new dam when filled will store up to 74 billion cubic meters of water, equal to twice the average annual flow of the Nile at the Sudanese-Egyptian border. Half Egypt's population lives and subsists on the Nile River basin and its fast-growing numbers already present the country with a massive water deficit. Cairo, which for decades has enjoyed hegemony over its source of life, one of the world's major rivers, is not appeased by Addis Ababa's assurances.

Ethiopia has high hopes of the great dam as a major economic boost. Its 15 turbines are planned to double or treble its power industry, create new jobs in and outside farming and export energy to its neighbors.

Our military sources report that Addis chose the Spyder-MR air defense system to shield the Great Renaissance Dam project after watching its performance in the Indian-Pakistani clashes in Kashmir five months ago. It is the only system known to be capable of simultaneously launching two different types of missile – a Python-5 (5km range) and Derby-6 (50km range). Spyder-MR is the product of three Israeli firms, Rafael, which makes the missiles: the MBT Missiles Division of Israel Aerospace Industries – the trucks on which the missiles are mounted; and Elta Systems for the radar.

Work on installing the air defense system which began in May has just been completed.

Our sources also report that frequent calls came from the office of Egyptian President Abdel Fatteh El-Sisi in an effort to dissuade Israel from installing the Spyder-MR on the great Ethiopian dam, but the prime minister's office in Jerusalem decided to go ahead with it just the same
Posted by: 3dc || 07/11/2019 13:04 || Comments || Link || E-Mail|| [6521 views] Top|| File under: Salafists
Africa North
France says Javelin missiles found in Libya were 'unusable'
[ENGLISH.ALARABIYA.NET] The French army said on Wednesday several Javelin missiles found in a rebel base in Libya were purchased by the French government from the United States, but were never intended for sale or transfer to any party to the Libya conflict, denying that they were being used by the Libyan National Army.

In a statement sent to

news hound

s, the Army Ministry said the missiles were intended for the "self-protection of a French military unit deployed to carry out counter-terrorism operations".

"Damaged and unusable, the armaments were being temporarily stocked at a depot ahead of their destruction," the ministry said.

The New York Times


...which still proudly displays Walter Duranty's Pulitzer prize...
reported earlier that the cache of four Javelin anti-tank missiles were recovered last month by Libyan government forces during a raid on a rebel camp in the town of Gheryan, in the mountains south of Tripoli


...a confusing city, one end of which is located in Lebanon and the other end of which is the capital of Libya. Its chief distinction is being mentioned in the Marine Hymn...




Posted by: Fred || 07/11/2019 00:00 || Comments || Link || E-Mail|| [6469 views] Top|| File under: Arab Spring
India-Pakistan
NAB arrests Sindh Bank chief, two other officials in fake accounts case
[DAWN] The National Accountability Bureau (NAB) in Bloody Karachi


...formerly the capital of Pakistain, now merely its most important port and financial center. It is among the largest cities in the world, with a population of 18 million, most of whom hate each other and many of whom are armed and dangerous...


on Wednesday arrested the president of Sindh Bank and two other

bigwig

s in the fake accounts case in which former president
Asif Ali Ten Percent Zardari
... husband of the late Benazir Bhutto


... 11th Prime Minister of Pakistain in two non-consecutive terms from 1988 until 1990 and 1993 until 1996. She was the daughter of Zulfikar Ali Bhutto, founder of the Pakistain People's Party, who was murdered at the instigation of General Ayub Khan. She was murdered in her turn by person or persons unknown while campaigning in late 2007. Suspects include, to note just a few, Baitullah Mehsud, General Pervez Musharraf, the ISI, al-Qaeda in Pakistain, and her husband, Asif Ali Zardari, who shows remarkably little curiosity about who done her in...


, who has been singularly lacking in curiosity about who done her in ...
and his business partners are co-accused.

"Tahir Ahsan, the president of Sindh Bank, was arrested in the fake accounts case from Karachi," according to a brief statement issued by the anti-graft body.

Other suspects, namely Syed Nadeem Altaf ‐ who is the executive vice president of Sindh Bank ‐ and Bilal Sheikh, a former president and current director of Sindh Bank, were also apprehended.

"The accused persons will be produced before the respected Accountability Court in Karachi for the grant of transit remand. After remand from the court, the accused persons will be shifted to Islamabad as per law," read the statement.

According to the corruption watchdog, the arrests were made by NAB in Karachi in coordination with the bureau's Rawalpindi team and on the orders of the bureau chairman.

The fake bank accounts case involves alleged money laundering worth billions of rupees through 29 accounts, which were found opened in three banks ‐ Summit Bank, Sindh Bank and United Bank Ltd.

The Federal Investigation Agency (FIA) had named PPP leaders Asif Ali Zardari, his sibling Faryal Talpur, Omni Group chairman Anwar Majeed, his sons and over 10 others as suspects in an interim charge sheet filed in a banking court in August last year.


Posted by: Fred || 07/11/2019 00:00 || Comments || Link || E-Mail|| [6487 views] Top|| File under: Govt of Pakistan
Zawahiri's 1st Al Qaeda Video For Kashmiri Terrorists
From the official Indian press communique:


In his first video on Kashmir, al Qaeda chief Ayman al-Zawahari has asked terrorists to inflict "unrelenting blows" on the Indian Army and the government to "bleed" the economy and make India suffer.

In the video, Zawahari, who took over the reins of al Qaeda after the death of Osama bin Laden, said, "I am of the view that the Mujaheddin in Kashmir, at this stage at least, should focus with single mind on inflicting unrelenting blows on the Indian Army and government so as to bleed the Indian economy and make India suffer sustained losses in manpower and equipment."

"All the Pakistani Army and government are interested in exploiting the mujaheddin for specific political objectives, only to dump or persecute them later," Zawahiri said.

The video was posted on As-Sahab channel, an in-house production of al Qaeda used to relay the organisation's views to the world. It also asked the terrorists "to establish stronger channels of communication with their Muslim brethren all over the world".


The video was been checked by the security agencies who believed that it was an attempt to unite the disgruntled terrorist ranks in the valley. While Zawahiri, who spoke in Arabic, did not mention Zakir Musa, the terrorist killed in May by security forces in Kashmir, his photo flashed on the screen as he spoke on Kashmir.


Zakir Musa, founder of the Indian cell of the al Qaeda, Ansar Ghazwat-ul-Hind (AGH).


He is succeeded as emir by Abdul Hameed Lelhari (a.k.a. Haroon Abbas)




A taste from the article:

[LongWarJournal] ACCUSES PAKISTAN OF BETRAYING THE JIHADISTS IN AFGHANISTAN AND KASHMIR
The Pakistani military and intelligence establishment has traditionally supported jihadist groups focused on the Kashmiri cause, including outfits allied with al Qaeda. But Al Qaeda in the Indian Subcontinent (AQIS) and AGH have argued that the Pakistanis are not trustworthy in this regard. Zawahiri amplifies this critique, but parts of his story are entirely dubious.

In Zawahiri's telling, the Pakistani government and Army are "toadies of America" who prevented the "Arab Mujahideen" from "heading to Kashmir after expelling the Russians from Afghanistan."

KASHMIRI JIHAD PART OF THE UMMAH'S STRUGGLE
A central theme in Zawahiri's message is that the fight in Kashmir shouldn't be thought of as separate conflict, but is instead part of the ummah's (worldwide community of Muslims) jihad against a vast array of forces. The Egyptian al Qaeda chief calls on unnamed scholars to emphasize this point.

"You [the scholars] must clearly state that supporting the jihad in Kashmir, the Philippines, Chechnya, Central Asia, Iraq, Syria, the Arabian Peninsula, Somalia, the Islamic Maghreb and Turkistan is an individual obligation on all Muslims, until sufficient strength is achieved to expel the disbelieving occupier from Muslim lands," Zawahiri says.

In this same vein, Zawahiri says the "mujahideen in Kashmir must benefit from the jihadi awakening in the different theaters of jihad." The fighters in Kashmir "must communicate with the Mujahideen in different parts of the world, and ensure that their voice reaches them, so that the Kashmir issue is raised at the popular level within the ummah and its latest developments are continuously brought to light." Moreover, Zawahiri elaborates, the Kashmiri jihadists "need to establish stronger channels of communication with their Muslim brethren all over the Muslim world."
Posted by: Dron66046 || 07/11/2019 00:00 || Comments || Link || E-Mail|| [6534 views] Top|| File under: al-Qaeda in the Indian Subcontinent
Iraq
Hormuz Strait tension encourages Iraq to look into other routes
[Rudaw] Iraq is "fearful" of tensions in Strait of Hormuz because much of its oil exports travel through the strategic sea route, Prime Minister Adil Abdul-Mahdi says, and his government is working to diversify export routes.

"Of course we are fearful. What I laid out concerning a pipeline through Jordan, or through Fishkhabur, as related to our inflexibility, is part of our fear because Iraq's oil is exported from southern outlets, particularly through the Hormuz strait," Abdul-Mahdi said on Tuesday.

Iraqi oil is primarily sent to the ports in Basra and to domestic refineries. The Kurdistan Regional Government (KRG) also exports oil through a pipeline that terminates at Ceyhan Port in The Sick Man of Europe Turkey
Continued on Page 49
Posted by: trailing wife || 07/11/2019 00:00 || Comments || Link || E-Mail|| [6474 views] Top|| File under: Govt of Iraq
Israel-Palestine-Jordan
PA ups pay-for-slay salary to murderer of 3 Israeli teenagers
[Jpost] The Paleostinian Authority today doubled the monthly payment being made to the terrorist

criminal mastermind

behind the 2014 kidnapping and murder of Gilad Shaar, Eyal Yifrach and Naftali Frenkel, according to Paleostinian Media Watch.

Beginning today, five years after the July 11, 2014 arrest of Husam al-Qawasmi, he will begin receiving NIS 4,000 instead of NIS 2,000 a month, according to the PA's standard pay scale. A prisoner's monthly salary increases with prison time served.

"Having dealt personally with the prosecution of al-Qawasmi, and having seen the evil that he represents, it is unfathomable to me that the PA pays this murderer anything," Maurice Hirsch, head of legal strategies at PMW said. "The PA pays millions of shekels to

turbans

every day. For the PA it doesn't matter whether you belong to

Hamas, the well-beloved offspring of the Moslem Brotherhood,

, Paleostinian Islamic Jihad


...created after many members of the Egyptian Moslem Brotherhood decided the organization was becoming too moderate. Operations were conducted out of Egypt until 1981 when the group was exiled after the assassination of President Anwar Sadat. They worked out of Gaza until they were exiled to Lebanon in 1987, where they clove tightly to Hezbollah. In 1989 they moved to Damascus, where they remain a subsidiary of Hezbollah...


or Fatah, whether you murdered children, women or the elderly, what is important is that you were involved in terrorism against Israel and Israelis."

The PA has long had a "pay-for-slay" policy, by which it pays monthly salaries to terrorist prisoners and the families of those

turbans

who were killed in the act or on arrest. In February 2019, Israel implemented the "Pay-for-Slay" Law that instructs the state to deduct and freeze the amount of money the PA pays in salaries to imprisoned

turbans

and families of "

deaders

" from the tax money it collects for the PA. The law was passed in July 2018 and was approved for implementation by Israel's security cabinet this year. In 2019, the cabinet is withholding approximately $138 million.

Nonetheless, due to the passing of the PA's 2004 Law of Prisoners and Released Prisoners, the government has continued to pay these prisoners.

So far, PMW reported, al-Qawasmi has received approximately NIS 98,000 since he was arrested.

The PA also pays monthly allowances to the families of two dead

turbans

who were likewise involved in the kidnapping and murder of the three boys, Marwan al-Qawasmi and Amer Abu Aisheh. They were killed in an exchange of fire with Israeli security forces when they resisted arrest. Since they were married and had children, their families receive NIS 2,000 per month and NIS 2,400 per month, respectively.
Israel maintains that the Paleostinian policy of paying security prisoners and their families incentivizes and rewards violent attacks against Israelis.

The Ramallah-based Paleostinian leadership contends that it seeks to provide social welfare to Paleostinian families and make up for what it describes as an unfair military justice system.

PA Finance Ministry documents posted on its website indicate that Ramallah paid approximately NIS 40 million every month to security inmates and their families between January and December 2018 and January and April 2019.

Posted by: trailing wife || 07/11/2019 01:34 || Comments || Link || E-Mail|| [6482 views] Top|| File under: Palestinian Authority
South sees stark drop in number of fires caused by Gaza arson attacks
[IsraelTimes] The Israeli military on Wednesday reported a fivefold drop in the number of fires sparked by balloon-borne incendiary devices from the

Gazoo

Strip over the past year and an even greater decline in the extent of the damage caused by the flames.

The tactic of launching balloons carrying explosive and arson devices from Gazoo
...Hellhole adjunct to Israel and Egypt's Sinai Peninsula, inhabited by Gazooks. The place was acquired in the wake of the 1967 War and then presented to Paleostinian control in 2006 by Ariel Sharon, who had entered his dotage. It is currently ruled with an iron fist by Hamaswith about the living conditions you'd expect. It periodically attacks the Hated Zionist Entity whenever Iran needs a ruckus created or the hard boyz get bored, getting thumped by the IDF in return. The ruling turbans then wave the bloody shirt and holler loudly about oppression and disproportionate response...
into Israel emerged last year as part of a series of protests and riots along the Strip's border, known collectively as the March of Return. The simple and cheap method of attack by Paleostinians proved effective against the far more powerful Israel Defense Forces, which despite its technological and military might initially struggled to counter the threat posed by balloons and inflated condoms.
Continued on Page 49
Posted by: trailing wife || 07/11/2019 00:00 || Comments || Link || E-Mail|| [6488 views] Top|| File under: Hamas
Who's in the News
24
[untagged]
6
Taliban
5
Govt of Iran
3
Arab Spring
2
Hamas
2
Commies
2
Govt of Pakistan
2
Islamic State
1
Govt of Syria
1
al-Qaeda in the Indian Subcontinent
1
Hezbollah
1
TTP
1
Moslem Colonists
1
Muslim Brotherhood
1
Narcos
1
Palestinian Authority
1
Salafists
1
Govt of Iraq
1
Abu Sayyaf (ISIS)
Bookmark
E-Mail Me
The Classics
The O Club
Rantburg Store
The Bloids
The Never-ending Story
Thugburg
Gulf War I
The Way We Were
Bio
Merry-Go-Blog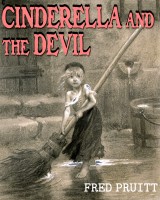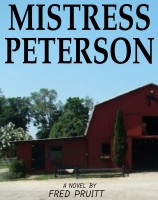 On Sale now!


A multi-volume chronology and reference guide set detailing three years of the Mexican Drug War between 2010 and 2012.

Rantburg.com and borderlandbeat.com correspondent and author Chris Covert presents his first non-fiction work detailing the drug and gang related violence in Mexico.

Chris gives us Mexican press dispatches of drug and gang war violence over three years, presented in a multi volume set intended to chronicle the death, violence and mayhem which has dominated Mexico for six years.
Click here for more information


Meet the Mods
In no particular order...


Steve White
Seafarious
Pappy
lotp
Scooter McGruder
john frum
tu3031
badanov
sherry
ryuge
GolfBravoUSMC
Bright Pebbles
trailing wife
Gloria
Fred
Besoeker
Glenmore
Frank G
3dc
Skidmark
Alaska Paul




Two weeks of WOT

Thu 2019-07-11
Iranian Islamic Revolutionary Guard Corps boats tried, failed to seize British oil tanker in Persian Gulf
Wed 2019-07-10
Egyptian Court Convicts Al-Azhar Professor, Others For Spying For Iran
Tue 2019-07-09
Hafiz Multan, Taliban's deputy Red Unit commander killed in Kandahar
Mon 2019-07-08
Bouteflika's ex-party chief detained in Algeria corruption probe
Sun 2019-07-07
Radioactive material worth $72m seized from car in Turkey
Sat 2019-07-06
Deal between protest leaders and Sudan's ruling generals
Fri 2019-07-05
Second 'son of Hamas' leaves terror group, exposing corruption, Turkish spy ring
Thu 2019-07-04
Wishing all Rantburgers a happy and safe Independence Day!
Wed 2019-07-03
Airstrike hits migrant detention center in Libya, 40 killed
Tue 2019-07-02
Navy SEAL Edward Gallagher found not guilty on murder and attempted murder charges
Mon 2019-07-01
Seven Sudanese protesters killed, 181 wounded in Sunday demonstrations
Sun 2019-06-30
Journalist Assaulted By Antifa/Portland - Face, Neck, Ear Injuries
Sat 2019-06-29
Three Soldiers Killed in Philippines' Restive South, ISIS claims attack
Fri 2019-06-28
57 Taliban militants including 10 Pakistanis killed in Ghazni clashes, airstrikes
Thu 2019-06-27
Suicide bomber in Tunisia kills at least one, state TV reports


Better than the average link...



Rantburg was assembled from recycled algorithms in the United States of America. No trees were destroyed in the production of this weblog. We did hurt some, though. Sorry.
23.20.20.52

Help keep the Burg running! Paypal: