Afghanistan
Turkey Will Not Send More Troops for Kabul Airport Security
[ToloNews] The Sick Man of Europe Turkey

...the only place on the face of the earth that misses the Ottoman Empire...
will not send additional troops to Afghanistan as part of a plan to run and secure the Hamid Maybe I'll join the Taliban Karzai
...A product, and probably the sole product, of the Southern Alliance...
International Airport in Kabul after US and NATO


...the North Atlantic Treaty Organization. A cautionary tale of cost-benefit analysis....


forces leave the country.

This comes as Turkey has offered to take the security and run the airport after troops withdrawal from Afghanistan.

TRT reports that a US delegation is expected to travel to Turkey to discuss Kabul airport's security on Thursday, according to Ottoman Turkish Defense Minister Hulusi Akar.

Quoted by TRT, Ottoman Turkish Defense Minister Hulusi Akar said on Wednesday that Turkey had a military presence in Afghanistan working under NATO's Resolute Support Mission to guard the airport for six years.

He said details of the plan were still being discussed.

TRT reports that Ankara has said it cannot carry out the mission without support.

The Afghan government has said that it is in talks with Turkey over the security of Hamid Karzai International Airport in Kabul.

Afghanistan will decide about the issue in light of its national interests, National Security Council said on June 18.

The Presidential Palace has pledged that all airports in Afghanistan will remain operational once the foreign forces withdraw from the country in the coming months.
Posted by: trailing wife || 06/25/2021 00:00 || Comments || Link || E-Mail|| [72 views] Top|| File under: Sublime Porte
130 Taliban Members Join Peace Process in Herat: Officials
[ToloNews] A group of 130 Taliban

...the Pashtun equivalent of men...
members
laid down their weapons and joined the

grinding of the peace processor

in the western province of Herat


...a venerable old Persian-speaking city in western Afghanistan, populated mostly by Tadjiks, which is why it's not as blood-soaked as areas controlled by Pashtuns...


on Thursday morning, local officials said.

The group was active in the Zer-e-Koh district of Herat province, according to officials.

Mardan Noorzai, the leader of the group, said that "with the withdrawal of foreign forces from the country, the time of jihad is over, and we will no longer continue to fight the country's military."

Abdul Saboor Qane, provincial governor, said that with the joining of these men in the

grinding of the peace processor

, "security will improve in Zer-e-Koh and Shindand districts of the province."

"These men will be sent back to Zer-e-Koh in support of the security force members in fighting against the Taliban," he said.

The Taliban has not yet commented.

This comes as

festivities

are ongoing in some parts of the country, especially in the north of Afghanistan.

Sources confirmed on Thursday that six district centers have fallen into Taliban control since last night: two districts (Qaramqul and Grezwan) in Faryab, Charcheno district in Uruzgan, Tala wa Barfak in Baghlan, Arza in

Pashtun-infested Logar

and Qarabagh district in Ghazni province.


Posted by: trailing wife || 06/25/2021 00:00 || Comments || Link || E-Mail|| [69 views] Top|| File under: Taliban
The White House plans to evacuate 18,000 Afghan translators as troops withdraw
[KhaamaPress] The White House stated on Wednesday that it is conducting extensive preparation for the potential evacuation of Afghans who have assisted the US battle operations as interpreters, drivers, cooks, and other roles.

With the United States' engagement in Afghanistan coming to an end in 80 days, more than 18,000 people are trapped trying to apply for Special Immigrant Visas (SIV). Those who assisted the US could be killed by the Taliban


...the Pashtun equivalent of men...


if they are left in Afghanistan, after the US troops' withdrawal.

White House Press secretary Jen Psaki

...a valley girl who woke up one morning and found she was spokeswoman for the U.S. Department of State under Obama. A new American success story, under Biden she became spokeswoman for the whole administration, and she was even able to get her sister a job...
said on Wednesday that "These are individuals who have played an incredibly courageous role in helping the United States at various times over the course of our recent history."

Because of their support for the American administration, Afghans applying for visas are always concerned about Taliban assaults and have been forced to flee their homes with their families of small kids.

They've worked with the CIA, the Army, the State Department, and the Marines on the front lines in one of the world's most hazardous battlegrounds, but the long wait for an SIV has put them in limbo.

"We're continuing to evaluate what are options are there, continuing to take steps forward and certainly we want to take every step we can take from the federal government to treat all these courageous individuals as they deserve", Psaki added.

They are all in danger, and when the US military presence ends on September 11, they will be even more vulnerable to Taliban violence, which has gotten increasingly violent mostly peaceful since Biden announced the withdrawal of US soldiers.

Since December 2014, 26,500 visas have been granted to Afghans employed by the government, but the procedure for those whose applications have not been accepted is protracted.

Even worse, because of the third wave of COVID spreading rapidly, the US embassy in Kabul halted all visa procedures on Sunday. Because of pandemic limitations, the embassy, like most other US missions across the world, has severely limited appointments.

"We are processing and getting people out at a record pace", said Psaki on Wednesday on the extensive plan for the potential evacuation of Afghan translators.
Posted by: trailing wife || 06/25/2021 00:00 || Comments || Link || E-Mail|| [122 views] Top|| File under:
Africa Horn
Turkey seeks to develop Space port in Somalia
A space port in Somalia? That kind of thing could only happen if God willed it.
[Garowe] The Republic of The Sick Man of Europe Turkey


...the only place on the face of the earth that misses the Ottoman Empire...


is in talks with three countries in a bid to develop a Spaceport in Somalia and a rocket to carry out lunar landings,
the head of space agency said, as Ankara continues to explore opportunities in the Horn of Africa nation.

Continued on Page 49
Posted by: trailing wife || 06/25/2021 00:00 || Comments || Link || E-Mail|| [138 views] Top|| File under: Sublime Porte
Fifth Column
Is this the 'white supremacy Joe Biden has been talking about?'
[THEPOSTMILLENNIAL] Andy Ngo spoke at the Western Conservative Summit earlier this month about what can be learned from more than a year's worth of arrest data on riots in the US. Jeff Hunt asked Ngo if the images of arrestees show the "white supremacy
...the pernicious doctrine that laws were intended to be obeyed, that society works better when people don't pour shreiking from their places of worship every Friday for a weekend of rioting over insults real or imagined; and that cannibalism, beastiality, incest, murder, theft, rape, and similar activities are bad. A Dead White European (which invalidates his opinion) philosopher once opined that societies thrive when a person's word can be relied upon, and that a society which puts individual happiness first will invariably fail. Strangely enough, other successful societies, such as China, Japan, Korea, and those kinds of places could also be lumped with white supremacist societies, since they push the same values...
Joe The Big Guy Biden

...46th president of the U.S. Sleazy Dem mschine politician, paterfamilias of the Biden Crime Family...
has been talking about? They all seem to have one color there."

"So you noticed the demographic makeup," Ngo said of the sea of white faces in mug shots of those arrested at riots. "Portland has had a year now of riots, more than 1,000 arrestees, and you can actually get data off of that, off of those people who have been booked last year and this year."

"Unsurprisingly," Ngo said, "the majority of them are white. Most of them are young, in their 20s and early 30s." He showed graphic images of violence caused by Antifa
...the armed wing of the Democratic Party...
, using them to "show that this 'idea' manifests itself in violence and sometimes deadly violence."

He spoke about the day he was assaulted in June 2019, noting that eight other people

were maimed

that day by Antifa, some of them hospitalized. Ngo said he has been warning and reporting about this "terroristic organization" that was organizing openly on the streets of Portland, his home town.

"I was demonized and ignored," he told Hunt, "and we had 120 days of riots last year in Portland after George Floyd died. It was the longest of the riots in any city in America, and it became deadly."

The Denver Post reported that Ngo was the only speaker during the two day event who received a "sustained standing ovation at the beginning and end of his remarks." Ngo has worked diligently to report on the tactics of far-leftist

turban

group Antifa, which has staged and engaged in riots and demonstrations across the US as part of their aim to sow chaos.

Ngo told the audience that Antifa is a "terroristic organization that organizes openly" and has "ideological ties to communism." He said that RICO laws, which were enacted to deal with organized crime, should be used to target Antifa.


Posted by: Fred || 06/25/2021 00:00 || Comments || Link || E-Mail|| [246 views] Top|| File under: Antifa/BLM
Home Front: WoT
26/11 attack accused Tawahhur Rana to remain in US custody
[OneIndia] Pakistain origin, Canada businessman, Tahawwur Rana,


... Captain Tahawwur Hussain Rana, retired, is former military doctor who served in the Pakistani Army. He moved to Canada in 1997, then became a citizen, finding work providing immigration services. In 2011 he was sentenced to 14 years for aiding an abortive LeT plot to attack Danish newspaper Jyllands-Posten for publishing cartoons of Prophet Muhammad...

an accused in the Mumbai 26/11 attack will remain in the United States as a federal judge in Los Angeles weighs whether he will be extradited to India or not.

The in-person extradition hearing of Rana at the request of the Indian government was held in the court of magistrate judge, Jacqueline Choolijan who on Thursday ordered the defence attorneys and prosecutors to file additional documents by July 15.

The United State government, in multiple submissions before the court, has made a declaration in support of the "United States' Surrebuttal in Support of its Request for Certification of Extradition.

Rana is sought in India in connection with his involvement in the November 26, 2008 Mumbai terrorist attack.

Rana, a childhood friend of prime convict David Coleman Headley,


...a.k.a. David Headly and Dawood Gilani, they became friends when they were at Pakistani military school together...

was re-arrested on June 10, 2020 in Los Angeles on an extradition request by India for his involvement in the Mumbai terror attack in which 166 people, including six Americans, were killed.


...that was former drug trafficker Mr. Headly's big project...

He has been declared a

runaway

by India.

Headley, 60, was made an approver in the case, and is currently serving a 35-year prison term in the US for his role in the attack. Rana has opposed his extradition to India, arguing that he has already been convicted by a US court in reliably Democrat Chicago, aka The Windy City or Mobtown

...home of Al Capone, the Chicago Black Sox, a succession of Daleys, Barak Obama, and Rahm Emmanuel...
The United States government asserts that the premise of Rana's argument is incorrect because the Indian substantive charges are not considered lesser included offenses of their conspiracy charges.

As per the India-US Extradition Treaty, the Indian government has requested the formal extradition of Rana, and the United States has initiated this extradition proceeding. The US government has argued that Rana meets all the criteria warranting certification of his extradition to India.

These are: the court has both personal and subject matter jurisdiction, there is an extradition treaty between the United States and India that is in full force and effect, and the crimes for which Rana's extradition is sought are covered by the terms of the treaty.

In his previous court submission on February 4, Rana's attorney had argued that Rana's extradition is barred under Article 6 of the United States-India extradition treaty because he had previously been acquitted of the offences for which his extradition is sought, and under Article 9 of the treaty because the government has not established probable cause to believe that Rana committed the alleged offences.
Posted by: trailing wife || 06/25/2021 01:30 || Comments || Link || E-Mail|| [30 views] Top|| File under: Lashkar e-Taiba
Israel-Palestine-Jordan
Honduras becomes 4th country to open embassy in Jerusalem
Thank you, President Trump.

[IsraelTimes] Honduras officially moved its embassy in Israel to Jerusalem on Thursday in the presence of Prime Minister Naftali Bennett and visiting Honduran President Juan Orlando Hernández.
Posted by: trailing wife || 06/25/2021 02:31 || Comments || Link || E-Mail|| [28 views] Top|| File under:
Israel to further ease restrictions on Gaza border crossing, extend fishing zone
[IsraelTimes] IDF says changes to take effect Friday are at direction of Israeli

politicians

; Gantz: No major reconstruction in Strip unless

Hamas, a contraction of the Arabic words for "frothing at the mouth",

returns missing Israelis, troops' bodies.

Israel will further reopen the Kerem Shalom Border Crossing to goods and expand the Gazoo
...Hellhole adjunct to Israel and Egypt's Sinai Peninsula, inhabited by Gazooks. The place was acquired in the wake of the 1967 War and then presented to Paleostinian control in 2006 by Ariel Sharon, who had entered his dotage. It is currently ruled with an iron fist by Hamaswith about the living conditions you'd expect. It periodically attacks the Hated Zionist Entity whenever Iran needs a ruckus created or the hard boyz get bored, getting thumped by the IDF in return. The ruling turbans then wave the bloody shirt and holler loudly about oppression and disproportionate response...
fishing zone tomorrow, after several days of quiet along the Gaza border, the military announced Thursday.

Starting Friday, Israel will allow raw materials for critical industries into the Gaza Strip through Kerem Shalom. Until now, Israel has significantly limited the entrance of goods into the enclave following last month's 11-day conflict, saying it would only expand the type of products allowed into Gaza if the Hamas terror group, which rules the Strip, releases two Israeli civilians held in captivity, along with the remains of two soldiers.

In addition, the Israel Defense Forces said it would extend the area in which Paleostinian fishermen are permitted to operate from six nautical miles (11 kilometers) to nine (16.7 kilometers).

The changes were at the direction of Israel's

politicians

hip, the military said.

The moves came days after Israel eased some restrictions on the flow of goods and mail to and from Gaza.

Meanwhile,


...back at the comedy club, Boogie sadly admitted that he was a better peeping Tom than he was a comedian...


Defense Minister Benny Gantz reiterated that Israel would not allow large-scale reconstruction of Gaza unless Hamas returns Avera Mengistu, Hisham al-Sayed and the remains of IDF troops Hadar Goldin and Oron Shaul who died in 2014. Hamas, which is believed to have held them captive for more than six years, has rejected such a condition.

"Operation Guardian of the Walls ended, but it hasn't finished," Gantz said during a speech at a graduation ceremony for Israeli Air Force pilots, using Israel's name for last month's fighting in the Strip.

"The Hamas terror group in Gaza needs to understand: We are determined. If Hamas wants reconstruction and economic development, the time has come that it takes concrete steps to maintain the calm, to halt the rearmament and to return the boys home," he said.

The defense minister added: "We are also prepared to change the situation for the better for Gaza residents, but we won't accept any form of terror or the captivity of our boys in clear violation of international law."

The remarks came a day after Gantz met with the UN's Middle East peace envoy Tor Wennesland, underscoring "the need to maintain calm and to work to return the captives and missing Israelis in the Gaza Strip," according to a statement from the defense minister's office.

Wennesland met Monday with Yahya Sinwar, the Hamas leader in the Strip, who said their talks to strengthen the ceasefire between Israel and the Gaza-ruling terror group, which openly seeks the Jewish state's destruction, went poorly.
Posted by: trailing wife || 06/25/2021 00:55 || Comments || Link || E-Mail|| [55 views] Top|| File under: Hamas
Syria-Lebanon-Iran
Serious differences in Iran nuclear talks, U.S. official says
[JPost] - The United States and Iran still have serious differences they need to bridge in talks on resuming compliance with the 2015 Iran nuclear deal, a senior U.S. State Department official said on Thursday.


DOS propose nuclear obliteration of, no more, than 80% of Israel, but Iranians won't bulge an inch below 95%?
Posted by: g(r)omgoru || 06/25/2021 08:38 || Comments || Link || E-Mail|| [78 views] Top|| File under: Govt of Iran
Canada finds no evidence Iran's downing of airliner was premeditated
[Ynet] Canada said on Thursday it had found no evidence that Iran's downing of a Ukrainian passenger plane last year had been premeditated, and condemned what it called the incompetence and recklessness of those responsible.

Iran has admitted it shot down the airliner shortly after takeoff from Tehran in January 2020, killing 176 people, and blamed a "disastrous mistake" by forces on high alert during a confrontation with the United States.

A special Canadian forensic team charged with examining all available information about the incident, including classified intelligence, said it had "found no evidence that Iranian officials ordered the shoot-down or that it was premeditated".
Posted by: g(r)omgoru || 06/25/2021 03:23 || Comments || Link || E-Mail|| [160 views] Top|| File under: Govt of Iran
Iran nuclear site hit Wednesday was on list of targets Israel gave US – report
[IsraelTimes] NY Times says facility manufactured centrifuges to replace those destroyed in April attack on Natanz; strike was carried out by drone launched from within Islamic Theocratic Republic.

The Iranian centrifuge production site said targeted in a drone attack Wednesday was reportedly on a list of targets that Israel presented to the Trump administration last year.

Israel proposed hitting the Iran

...a theocratic Shiite state divided among the Medes, the Persians, and the (Arab) Elamites. Formerly a fairly civilized nation ruled by a Shah, it became a victim of Islamic revolution in 1979. The nation is today noted for spontaneously taking over other countries' embassies, maintaining whorehouses run by clergymen, involvement in international drug trafficking, and financing sock puppet militias to extend the regime's influence. The word Iran is a cognate form of Aryan. The abbreviation IRGC is the same idea as Stürmabteilung (or SA). The term Supreme Guide is a the modern version form of either Duce or Führer or maybe both. They hate Jews Zionists Jews. Their economy is based on the production of oil and vitriol...
Centrifuge Technology Company, or TESA, to former US president Donald Trump
...Oh, noze! Not him!...
along with then-secretary of state Mike Pompeo and Gina Haspel, at the time director of the CIA, an intelligence source told The New York Times


...which still proudly displays Walter Duranty's Pulitzer prize...
The source said that Israel also suggested striking Iran's uranium enrichment site at Natanz and assassinating Mohsen Fakhrizadeh, a scientist who began the country's military nuclear program decades earlier.

Fakhrizadeh was killed in November 2020 in an attack Iran blamed on Israel, while a mysterious explosion damaged a large number of centrifuges at the Natanz plant in April 2021. Israel's former Mossad spy agency chief recently indicated in an interview given after he left office that Israel was behind that incident.

The TESA factory was tasked with replacing the damaged centrifuges at Natanz and also produces more advanced centrifuges that can more quickly enrich uranium, the New York Times report said.

The intelligence source said that Israel's campaign against Iran's nuclear program had the blessing of the Trump administration.

Iranian nuclear scientist Mohsen Fakhrizadeh. (Agencies)
A small quadcopter drone was used in the attack on TESA, the report said, citing an Iranian source who was not identified.

The drone was apparently launched from within Iran, not far from the site, and succeeded in hitting the target, according to the Iranian source familiar with the incident, the report said. However,


man does not live by words alone, despite the fact that sometimes he has to eat them...


the source did not know if it caused any damage.

Following Wednesday's attack, Iran's aviation authority said that a new law will require all civilian drones to be registered on a government website within six months. The drones will then be issued licenses, the report said.

Official Iranian media said the target of Wednesday's strike was a facility that belongs to Iran's Atomic Energy Organization in the city of Karaj, northwest of Tehran, known as the Karaj Agricultural and Medical Research Center.

Unverified reports from Iranian opposition-aligned outlets said the specific target of the attack was a factory that manufactures parts for Iran's centrifuges.

Iranian media maintained that the attack had failed and "left no casualties or damages and was unable to disrupt the Iranian nuclear program."

Despite the official Iranian claims to the contrary, the strike caused damage to the facility, according to unsourced reports in Hebrew media on Wednesday evening. They could not be independently confirmed.
Posted by: trailing wife || 06/25/2021 00:00 || Comments || Link || E-Mail|| [117 views] Top|| File under: Govt of Iran
Who's in the News
39
[untagged]
5
Taliban
4
Commies
4
Sublime Porte
3
Devout Moslems
3
Islamic State
3
Antifa/BLM
3
Govt of Iran
2
Human Trafficking
1
[untagged]
1
Abu Sayyaf (ISIS)
1
al-Shabaab (AQ)
1
Govt of Syria
1
Hamas
1
Lashkar e-Taiba
1
Palestinian Authority
Bookmark
E-Mail Me
The Classics
The O Club
Rantburg Store
The Bloids
The Never-ending Story
Thugburg
Gulf War I
The Way We Were
Bio
Merry-Go-Blog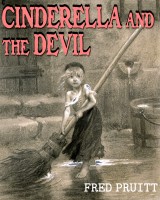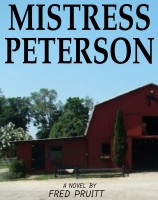 On Sale now!


A multi-volume chronology and reference guide set detailing three years of the Mexican Drug War between 2010 and 2012.

Rantburg.com and borderlandbeat.com correspondent and author Chris Covert presents his first non-fiction work detailing the drug and gang related violence in Mexico.

Chris gives us Mexican press dispatches of drug and gang war violence over three years, presented in a multi volume set intended to chronicle the death, violence and mayhem which has dominated Mexico for six years.
Click here for more information


Meet the Mods
In no particular order...


Steve White
Seafarious
Pappy
lotp
Scooter McGruder
john frum
tu3031
badanov
sherry
ryuge
GolfBravoUSMC
Bright Pebbles
trailing wife
Gloria
Fred
Besoeker
Glenmore
Frank G
3dc
Skidmark
Alaska Paul



Better than the average link...



Rantburg was assembled from recycled algorithms in the United States of America. No trees were destroyed in the production of this weblog. We did hurt some, though. Sorry.
34.239.160.86

Help keep the Burg running! Paypal: