-Short Attention Span Theater-
'World's most beautiful news anchor' joins Newsmax after slamming 'brainwashed' Aussies over lockdowns
[Daily Mail, where America gets its news] An Australian

news hound

dubbed the 'world's most beautiful news anchor' while covering the Israeli-Paleostinian conflict is making a major career move.

Sarah Williamson, 31, is leaving Israeli news channel i24 News to take up a new position at conservative American news network Newsmax.

The blonde beauty announced the news on Instagram this week, telling her thousands of followers that she was leaving Tel Aviv for New York.

'In three weeks time this incredible, life changing chapter comes to a close and oh my, is it bittersweet,' she wrote.

'I'm not quite ready to pay homage to this city and the beautiful people that I have met along the way, but that will come in a later post.'

Sarah later reiterated that she wasn't returning home to Australia, and was instead taking up a new role as a news anchor and

news hound

for Newsmax in the States.

'And just to be clear, I am really f***ing excited! Like really!!!!!' she wrote. 'I honestly can't wait for this new chapter.'

Newsmax is known for its right wing perspective and has gained popularity in recent years due to its unwavering support of former US President Donald Trump

...dictatorial for repealing some (but not all) of the diktats of his predecessor, misogynistic because he likes pretty girls, homophobic because he doesn't think gender bending should be mandatory, truly a man for all seasons......
It comes after Williamson slammed Australia's lockdowns earlier last month.

The

news hound

shared a post to Instagram saying 'brainwashed' Aussies were 'living in a totalitarian society'.

'I never thought I would say this... I'm not proud to be Australian at the moment, considering the mindset of the government and the majority of the people living inside the country. I'm sorry,' she wrote.

'I'm well aware I'm about to receive a barrage of abuse by brainwashed Aussies. I'm sorry you feel this way,' she continued. I'm sorry you live in a totalitarian society.'

When she's not reporting on geopolitical conflicts, Sarah works as a model.

She has even appeared in a major campaign for an Israeli footwear brand.
Posted by: Skidmark || 09/19/2021 00:00 || Comments || Link || E-Mail|| [384 views] Top|| File under:
-War on Police-
Minnesota Supreme Court Rules Minneapolis Voters May Decide to Scrap Police Department
[BREITBART] Voters in

Minneapolis

, the city where George Floyd died in police custody, sparking months of destructive protests, will now be able to vote in the upcoming municipal elections on

abolishing the police

department, the

Minnesota

Supreme Court

...the political football known as The Highest Court in the Land, home of penumbrae and emanations...
said in a reversal of a lower court ruling.

The decision concluded:

The decision of the district court filed on September 14, 2021, granting the petition of respondents' Don Samuels et al., to correct the ballot, requiring local election officials to provide notice instructing voters not to vote on the ballot question, and enjoining local election officials from tallying, counting or in any way considering votes cast on the ballot question, is reversed.

Posted by: Fred || 09/19/2021 00:00 || Comments || Link || E-Mail|| [226 views] Top|| File under:
Afghanistan
UNHCR: There is 'Space for Discussion' With Taliban
Somehow they still don't understand how totalitarians think.

[ToloNews] United Nations


...an organization conceived in the belief that we're just one big happy world, with the sort of results you'd expect from such nonsense...


High Commissioner for Refugees (UNHCR) Filippo Grandi said on Friday he found that the Taliban

...Arabic for students...
have space for discussion and engagement on human rights


One man's rights are another man's existential threat.


issues, including women and minorities rights.

"There is space for discussion and engagement about these matters," Grandi told

news hound

s in a news conference in Islamabad after he concluded his visit to Afghanistan, saying he took up the issues with various authorities of the caretaker cabinet.

"I am encouraged by that," he added.

With growing reports of human and civil rights violations, various groups and countries have urged international bodies to engage with the Taliban.

Grandi also called on the international community to continue engaging with the Taliban "to save Afghanistan from disaster, and to save the region from instability."

Since the Taliban took over on Aug. 15, several street protests led by women have been broken up. People have been detained and beaten. The Taliban have promised to investigate the incidents.

"Will they allow women to work? Will they allow girls to go to school? How will they treat minorities?" Grandi said, adding these are the questions, which are among the concerns of the global community.
Posted by: trailing wife || 09/19/2021 03:26 || Comments || Link || E-Mail|| [113 views] Top|| File under:
Taliban allows humanitarian aid be provided to people in Panjshir
[KhaamaPress] The interim cabinet of the Taliban

...the Pashtun equivalent of men...
decided humanitarian aid
be provided to the people of

Panjshir

after they took over the province as the very last holdout in Afghanistan.

The decision was taken by the cabinet led by the premier Mullah Muhammad Hassan Akhund.

Provincial officials of the Taliban and people in Panjshir province say that all the routes to the province reopened and telecommunication resumed.

People in the province said they are in a humanitarian crisis and desperately need relief assistance.

They have also said that 90 percent of the residents left Panjshir province after it fell to the Taliban.

The state-run radio and television network (RTA) has reported that the premier directed the lives of money exchangers, experts, and businessmen to be protected and the coordination and cooperation among security forces must be strengthened for establishing further security in Kabul city.

The very first cabinet meeting of the Islamic Emirate of Afghanistan comes as no country has recognized the government yet.
Posted by: trailing wife || 09/19/2021 03:26 || Comments || Link || E-Mail|| [96 views] Top|| File under: Taliban/IEA
Afghanistan girls' soccer players flee to Pakistan following Taliban takeover
[IsraelTimes] Girls, who played for the under-14, under-16, and under-18 teams, cross the land border dressed in burqas.

Members of Afghanistan's national girls' soccer team have fled across the border into Pakistain dressed in burqas, a month after the hardline Taliban
...Arabic for students...
swept back into power, officials said Wednesday.

The group of junior players and their coaches and families had tried to escape the country last month but a devastating

kaboom

at Kabul airport left them stranded, someone close to the team told AFP.

"I received a request for their rescue from another England-based NGO, so I wrote to Prime Minister Imran Khan

...aka The Great Khan, who ain't the sharpest bulb on the national tree...
who issued clearance for them to land in Pakistain," said Sardar Naveed Haider, an ambassador of global development NGO Football for Peace, based in London.

In total, more than 75 people crossed the northern border on Tuesday, before traveling south to the city of Lahore, where they were greeted with flower garlands.

The girls who played for the under-14, under-16, and under-18 teams crossed the land border dressed in burqas, Haider said, before they later changed into headscarves.

Afghanistan's new rulers, which banned women from playing all sport during their first rule in the 1990s, have indicated that women and girls will face restrictions in playing sport.

Pakistain's federal minister for information Fawad Chaudhry welcomed the women players in a tweet early Wednesday morning.

"We welcome Afghanistan Women football team they arrived at Torkham Border from Afghanistan. The players were in possession of valid Afghanistan Passport, Pakistain visa and were received by Nouman Nadeem of PFF," Chaudhry tweeted.

Pakistain's prime minister is a former international cricketing star and sports hero among Paks.

Tens of thousands of Afghan nationals have fled the country since the Taliban seized power, fearing reprisal attacks or repression.
Posted by: trailing wife || 09/19/2021 00:00 || Comments || Link || E-Mail|| [184 views] Top|| File under: Taliban/IEA
Africa North
Biden said due to freeze some military aid to Egypt over rights concerns
[IsraelTimes] Reports say US administration to withhold $130 million in assistance unless Cairo meets certain standards on human rights
...which are usually entirely different from personal liberty...
The Biden administration, the same old faces in slightly different places, the same old ideas, the same old graft

...the collection of boodlers, grifters, hangers-on, and self-proclaimed experts affiliated with the Biden Crime Family. Entrusted with an entire nation as the result of a suspicious election, they set about happily implementing stuff they absorbed in college, all of which blew up and splattered the rest of us...
has decided to withhold some military assistance to Egypt due to human rights concerns, according to reports Monday.

Of the $1.3 billion in American military aid given each year to Cairo, $300 million is conditioned on Egypt meeting certain human rights standards, though administrations have typically issued a waiver to allow the assistance to be transferred.

US Secretary of State Antony Blinken is planning on issuing a waiver for $170 million in aid, Politico reported, with the remaining $130 million frozen unless Egypt meets benchmarks on human rights.

Unnamed officials told the Washington Post those conditions include ending prosecutions of rights and civil society groups, as well as the dropping of charges against 16 individuals whose cases the US has raised with Egypt.

"If they complete the human rights criteria that we laid out for the Egyptians, they also get the $130 million," a US official was quoted as saying.

There was no official response from the administration to the reports, which described the move as a middle ground between calls to get tough on Cairo for alleged rights violations and Egypt's role as a key US regional partner.
Posted by: trailing wife || 09/19/2021 00:00 || Comments || Link || E-Mail|| [110 views] Top|| File under:
Home Front: WoT
Scrappy Fox News teaches Biden administration's censors a lesson
[AMERICANTHINKER] In the crudest crypto-censorship since dictators made newsprint unavailable, the Biden administration, the same old faces in slightly different places, the same old ideas, the same old graft

...the gang of subgeniuses trying to pass themselves off as the adults in charge of the series of calamities characteristic of the administration of a mentally challenged geriatric case...
tried to shut down Fox News's coverage of the border crisis by cutting off its drone access for camera shots, depriving the network of the ability to broadcast the actual news in pictures as it was happening on the ground. The Federal Aviation Administration (FAA), which has never been misused in this way, claimed its two-week shutoff was all about public safety.

Here's the real reason: Fox News's original reporting, done by Bill Melugin (a must-follow on Twitter), documented a historic crisis building at the border as tens of thousands of migrants colonists swarmed into the U.S. near Del Rio, Texas. The photos were shocking and embarrassing to the Biden administration. The Bidenites wanted those pictures shut down. Coverage like Fox's was clearly making an impact on public opinion and had potential to force the Bidenites to take action to halt the unprecedented invasion or else face voter consequences.

It was crude, disgusting, and unprecedented, a true example of a state attack on the freedom of the press, and right there in the same family of repressions a dictator like Hugo Chavez would do.

While it was disheartening to many, the silver lining is that Fox didn't stand for it. Fox got someone else to get his cameras up there, effectively nullifying Biden's de facto censorship with the drone.

Wasting no time, Fox's Melugin got in touch with local law enforcement, made arrangements for a helicopter ride-along, and got the filming of the historic building border crisis done that way — no drones to howl about.

In so doing, Fox thwarted them. With this quick-footed shift in tactics, the Bidenites retreated on their two-week drone ban, likely recognizing that they had lost their war on news photos and couldn't shut down coverage with that sleazy dictator tactic. Fox got its drones back and, basically, cut Biden's narrative-masters off at the knees. The news was restored. The pictures got out. The public now can make an informed judgment about what is going on.

That's grit. That's winning. That's journalism as it ought to be known. And Fox deserves all the kudos out there for outwitting a band of thuggy de facto censors who thought they could shut off news photos from the public, no matter what was going on.

Fox was practicing what's called "reporting," and it's a refreshing spectacle.

They ought to get an award for this because this is scrappy, top caliber work. A fitting award would be the Pulitzer's gold medal for service in the public interest, because acts like Fox's undercut would-be government censors and make the entire press corps freer. This is what real journalism looks like. Let's hope we see more of it from other agencies. The age of the press sycophant is over.


Posted by: Fred || 09/19/2021 00:00 || Comments || Link || E-Mail|| [311 views] Top|| File under: Human Trafficking
India-Pakistan
Pakistani PM to Prod Taliban on Inclusive Govt
Taqiyya. The ISI never demanded their Afghan Talib pets be inclusive as they fought for two decades to drive the foreigners out of Pakistan's deep sanctuary in Afghanistan, so why should they suddenly care about such things now?

[ENGLISH.AAWSAT] Pakistain's prime minister said he has "initiated a dialogue" with the Taliban


...the Pashtun equivalent of men...


to prod them to form an inclusive government that would ensure peace and stability not only in Afghanistan but also in the region.

Imran Khan
...aka The Great Khan, who ain't the sharpest bulb on the national tree...
tweeted on Saturday that he took the initiative after his meetings this week in Dushanbe, Tajikistan, with leaders of countries neighboring Afghanistan.

The Taliban last week announced an all-male interim government that includes no women or members of Afghanistan's minorities — contrary to their earlier pledges on inclusivity. They have also since moved to curb women's rights, harking back to their harsh rule when they were in power in the 1990s.

Khan said he had detailed discussions with Tajik President Emomali Rahmon on the sidelines of the Shanghai Cooperation Organization's meeting in Dushanbe. The economic and security group is made up of China, Russia, Kazakhstan, Kyrgyzstan, Tajikistan, Uzbekistan, India and Pakistain.

"After meetings in Dushanbe with leaders of Afghanistan's neighbors and especially a lengthy discussion with Tajikistan's President Emomali Rahmon, I have initiated a dialogue with the Taliban for an inclusive Afghan govt to include Tajiks, Hazara

...a grouping of Dari-speaking people of Sino-Tibetan descent inhabiting Afghanistan and Pakistain. They are predominantly Shia Moslems and not particularly warlike, which makes them favored targets...
s & Uzbeks" Khan said in the tweet.

He said "After 40 years of conflict, this inclusivity will ensure peace and a stable Afghanistan, which is in the interest not only of Afghanistan but the region as well."



Posted by: Fred || 09/19/2021 00:00 || Comments || Link || E-Mail|| [47 views] Top|| File under: Taliban/IEA
With Islamic State in overdrive mode particularly in South India, NIA sounds a high alert
[OneIndia] The Islamic State

...formerly ISIS or ISIL, depending on your preference. Before that they were al-Qaeda in Iraq, as shaped by Abu Musab Zarqawi. They're really very devout, committing every atrocity they can find in the Koran and inventing a few more. They fling Allah around with every other sentence, but to hear western pols talk they're not really Moslems....
is trying to further operations in the country. The recent chargesheet filed by the National Investigation Agency is a clear indicator of how dangerous the group is.

The ISIS had in fact scouted for land in the forests of South India to set up training camps and launch pads. In addition to this, the agency has also noticed an increase in online activity by the group.

The primary concern is still

Kerala

and the highest number of recruits are emerging from that state an officer told OneIndia on condition of anonymity. The NIA has so far investigated 37 cases of terror attacks, conspiracy and funding which have been inspired by the ISIS ideology.

The most recent case by the was registered by the NIA in June 2021. In all 168 accused have been arrested in these cases, while chargesheets have been filed in 31 cases and 27 accused have been convicted.

Investigation by NIA has revealed that IS (Islamic State) is trying to spread its tentacles in India through continuous propaganda online. Gullible youth are targeted on open social media platforms such as Facebook, Twitter and Instagram. Once a person shows interest, he or she is then enticed to communicate with online handlers based abroad using encrypted social media platforms. Depending on the gullibility of the person, the handlers then use the person for uploading online content, translation of IS texts to local language, conspiracy, preparation of a module, collection of arms and ammunition, preparation of IEDs, terror funding and even attacks, the NIA said in a statement.

An appeal is being made that any such activity noticed on the internet maybe brought to the notice of the authorities. NIA may be contacted at 011-24368800, the NIA further added in its statement.

During the course of the investigations, the NIA learnt that these operatives were in the process of setting up an ISIS Daishwilayah or province inside the jungles of Kerala, Tamil Nadu, Andhra Pradesh and Karnataka. When it was unraveled in 2020, the NIA said that this was the first of its kind plot.

The case arose following the arrest of a few persons who had conspired at Salem and Chennai who had fraudulently activated SIM cards by using multiple identity documents of various persons without their knowledge and consent.

The NIA in its chargesheet said that there were 20 members part of this module, which was headed by Mehboob Pasha, a Bengaluru based operative and Khaja Moideen from Cuddalore in Tamil Nadu.

They had planned on visiting Shivanasamudra in Karnataka and identify a place in the jungle where training could be imparted. Before they were busted by the NIA, they had already procured tents, bows, arrows, boots, arms, ammunition, sleeping bags, ropes and ladders. They had also procured a large quantity of firecrackers to extract explosive content and make IEDs, the NIA chargesheet read.

Further the NIA also learnt that they had scouted for similar hideouts in Ratnagiri, Maharashtra, Kolar, Kodagu (Karnataka), Burdwan, Siliguri (West Bengal) and Chittor in Andhra Pradesh. They wanted to set up ISIS provinces in these jungles and then launch systematic attacks with the primary intention of killing Hindu leaders, government officials,

coppers

and

politicians

, the NIA said.
Posted by: trailing wife || 09/19/2021 00:00 || Comments || Link || E-Mail|| [88 views] Top|| File under: Islamic State
Pak had 3 pronged agenda in creating terror module that Delhi Police bust
[OneIndia] Earlier this week, the

Delhi

Police busted a major ISI sponsored module, which was planning on carrying out a series of attacks in the country.

The Delhi Police said that the six persons were planning major attacks in Delhi, Uttar Pradesh and Maharashtra during the festival season. The police also said that the accused persons had visited Pakistain. In Pakistain they were taken to a town near the Gwadar port and were trained by two persons from the Pakistain Army.

The training imparted to them involved preparing IEDs, using firearms, AK-47s and committing arson with the help of items of daily use.
Continued on Page 49
Posted by: trailing wife || 09/19/2021 00:00 || Comments || Link || E-Mail|| [87 views] Top|| File under: Govt of Pakistain Proxies
Iraq
Baghdad, Washington Agree to Reduce US Forces in Ain Al-Assad, Erbil
[ENGLISH.AAWSAT] The fourth round of meetings of the Joint Technical Committee between Iraq and the United States kicked off in Baghdad on Friday, based on the outcomes of the strategic agreement, which was signed by Iraqi Prime Minister Mustafa al-Kadhimi and US President Joe The Big Guy Biden

...46th president of the U.S. Being a self-defined foreign policy whiz kid means never having to say you're sorry...
at the White House in July.

The Joint Operations Command of the Iraqi Army said that a security agreement had been signed to reduce the combat units and military forces in each of the two bases of Ain al-Assad in western Iraq's Anbar province, and Harir in the Kurdistan region near Erbil.

"A meeting was held between the US and Iraqi military committees, within the framework of the technical security talks that were agreed upon in the strategic dialogue and the plan to transition to a non-combat role for the international coalition forces operating in Iraq, according to the outcomes of the meeting held on July 22," the Command said in a statement.

The two parties reiterated that the presence of US and international coalition forces was "at the invitation of Iraq... in accordance with international laws and norms and in line with Iraqi

illusory sovereignty

," it added.

The two sides also agreed, according to the statement, to "hold regular sessions to discuss the remaining steps to secure the transition to a non-combat role for the international coalition forces by the agreed time at the end of the current year."

The third round of strategic dialogue, which was held in April via video conference, ended with an agreement to "direct the mission of the US and coalition forces to focus on training and advisory tasks, allowing the redeployment of any remaining combat forces from Iraq."

The two sides decided to set the timing for the entry into force of the agreement during the fourth round of the strategic dialogue.

According to Iraqi sources, about 3,500 foreign soldiers are still present in Iraq, including 2,500 Americans. The process of their withdrawal may take several years to be completed.

Posted by: Fred || 09/19/2021 00:00 || Comments || Link || E-Mail|| [82 views] Top|| File under: Govt of Iraq
Israel-Palestine-Jordan
Hamas ordered to pay NIS 38 million to families of 3 teens murdered in 2014
Shurat HaDin's win sets a precedent, to be sure, but what odds the Israeli government will actually pry the money out of Hamas coffers?

[IsraelTimes] Legal group that filed suit for relatives of Naftali Fraenkel, Gil-ad Shaar and Eyal Yifrach slams the sum as insufficient: 'This is not how to deter a terror organization'.

An Israeli court on Monday ordered

Hamas, a contraction of the Arabic words for "frothing at the mouth",

to pay millions in compensation to the families of three teenagers who were kidnapped and murdered by members of the Paleostinian terror group in 2014.

The Jerusalem District Court ruling requires the Gazoo
Continued on Page 49
Posted by: trailing wife || 09/19/2021 00:00 || Comments || Link || E-Mail|| [57 views] Top|| File under: Hamas
Syria-Lebanon-Iran
Documentary 'Sabaya' shows rescue of 'IS' sex slaves
[DW] Hogir Hirori's award-winning documentary portrays the struggles of activists determined to save

Yazidi

girls and women who were captured by the "Islamic State

...formerly ISIS or ISIL, depending on your preference. Before that they were al-Qaeda in Iraq, as shaped by Abu Musab Zarqawi. They're really very devout, committing every atrocity they can find in the Koran and inventing a few more. They fling Allah around with every other sentence, but to hear western pols talk they're not really Moslems....."

Right at the beginning of the film Sabaya, the defeat of the "Islamic State" (IS) terror group in Syria is announced on the radio.
Continued on Page 49
Posted by: trailing wife || 09/19/2021 04:24 || Comments || Link || E-Mail|| [191 views] Top|| File under: Islamic State
Who's in the News
38
[untagged]
6
Commies
5
Taliban/IEA
5
Islamic State
3
Human Trafficking
3
Hamas
2
Govt of Pakistain Proxies
1
Houthis
1
Arab Spring
1
Moslem Colonists
1
Govt of Iraq
1
Banditti
1
[untagged]
1
Govt of Iran
1
Narcos
Bookmark
E-Mail Me
The Classics
The O Club
Rantburg Store
The Bloids
The Never-ending Story
Thugburg
Gulf War I
The Way We Were
Bio
Merry-Go-Blog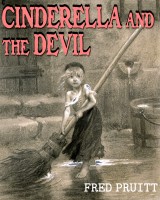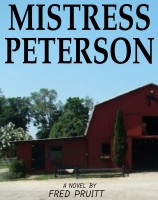 On Sale now!


A multi-volume chronology and reference guide set detailing three years of the Mexican Drug War between 2010 and 2012.

Rantburg.com and borderlandbeat.com correspondent and author Chris Covert presents his first non-fiction work detailing the drug and gang related violence in Mexico.

Chris gives us Mexican press dispatches of drug and gang war violence over three years, presented in a multi volume set intended to chronicle the death, violence and mayhem which has dominated Mexico for six years.
Click here for more information


Meet the Mods
In no particular order...


Steve White
Seafarious
Pappy
lotp
Scooter McGruder
john frum
tu3031
badanov
sherry
ryuge
GolfBravoUSMC
Bright Pebbles
trailing wife
Gloria
Fred
Besoeker
Glenmore
Frank G
3dc
Skidmark
Alaska Paul



Better than the average link...



Rantburg was assembled from recycled algorithms in the United States of America. No trees were destroyed in the production of this weblog. We did hurt some, though. Sorry.
35.168.110.128

Help keep the Burg running! Paypal: