-Lurid Crime Tales-
Suspect in deadly Times Square attack pleads not guilty
[Al Jazeera] The man accused of killing a woman and injuring 22 others by using his car to cut a three-block swath through the crowded sidewalks of New York's Times Square denied all charges related to the May attack, prosecutors said.

Richard Rojas, 26, pleaded not guilty


"Wudn't me."


to second degree murder, second degree attempted murder and first and second degree assault, prosecutors said.

Dressed in a beige jail uniform, Rojas mostly looked down at the defence table during his arraignment on Thursday in the May 18 melee.

Rojas, a Navy veteran, drove his Honda sedan down Seventh Avenue and made a u-turn, mowing down pedestrians on sidewalks before crashing, prosecutors said.

Alyssa Elsman, an 18-year-old woman visiting from Michigan, was killed, while 22 other pedestrians suffered various injuries, some serious.

Photographers snapped pictures of a wild-eyed Rojas after he climbed from the wrecked car and ran through the street waving his arms.

He later told police he had been smoking marijuana laced with the hallucinogen PCP.

According to prosecutors, Rojas said he wanted to "kill them all".

Rojas has several prior criminal cases. He pleaded guilty shortly before the crash to harassment in the Bronx after he was accused of pulling a knife on a notary in his home. He also had two previous drunken driving cases.

While serving in the Navy in 2013, he spent two months in a military jail, though records do not disclose the reason.


This was at the time reported to be an egregious case of attempted suicide by cop by a gentleman whose brief stint in the Navy did not cure the various problems he had before he enlisted. Why on earth he would claim to be innocent now is beyond my understanding.
Posted by: Fred || 07/14/2017 00:00 || Comments || Link || E-Mail|| [241 views] Top|| File under:
DOJ Charges Over 400 People for Combined $1.3 Billion in Health Care Fraud
[FREEBEACON] The Department of Justice on Thursday announced charges against 412 people in the largest combined health care fraud bust in the department's history.

Attorney General Jeff Sessions and Secretary of Health and Human Services Tom Price announced the bust in a

presser

Thursday morning.

Facing charges are 412 people across 41 federal districts, who the DOJ alleges have extracted $1.3 billion in false billings through a variety of unconnected schemes. The defendants include 115 doctors, nurses, and other licensed medical professionals. HHS has also initiated suspension proceedings against 295 providers, including doctors, nurses, and pharmacists.

The busts also constitute the largest opioid-related fraud charging in U.S. history--120 of the defendants, including doctors, face charges for their role in prescribing and distributing opioids and other narcotics.

"Too many trusted medical professionals like doctors, nurses, and pharmacists have chosen to violate their oaths and put greed ahead of their patients," Sessions said. "Amazingly, some have made their practices into multimillion dollar criminal enterprises. They seem oblivious to the disastrous consequences of their greed. Their actions not only enrich themselves often at the expense of taxpayers but also feed addictions and cause addictions to start. The consequences are real: emergency rooms, jail cells, futures lost, and graveyards."

The fraud schemes targeted by the Department of Justice were focused on Medicare, Medicaid, and TRICARE, the latter of which provides health insurance for veterans and their families. They often involved medically unnecessary drugs, frequently not even distributed to those for whom they were prescribed. In many cases, co-conspirators were paid cash kickbacks for supplying information so that providers could bill Medicare for unprovided services.

The busts resulted from the enforcement actions of the Medicare Fraud Strike Force, a joint initiative of the Department of Justice and HHS. Since it was created in 2007, the Medicare Fraud Strike Force has charged over 3,500 defendants collectively responsible for over $12.5 billion in fraud.

Health care fraud is a persistent problem for the federal health insurance systems. The state of Florida alone has paid $70.3 million in Medicaid payments to providers facing fraud allegations since 2011.

"Health care fraud is not only a criminal act that costs billions of taxpayer dollars--it is an affront to all Americans who rely on our national health care programs for access to critical health care services and a violation of trust," Price said. "The United States is home to the world's best medical professionals, but their ability to provide affordable, high-quality care to their patients is jeopardized every time a criminal commits health care fraud."
Posted by: Fred || 07/14/2017 00:00 || Comments || Link || E-Mail|| [549 views] Top|| File under:
-Signs, Portents, and the Weather-
Gore claims climate battle just like fight against slavery, apartheid
[FoxNews] Global warming activist and former veep Al Gore likened the battle over climate change to humanity's greatest struggles -- like the fights against slavery, apartheid and nuclear proliferation -- during a speech Thursday in Australia, according to a newly reported transcript.
In a July 13 speech to the EcoCity World Summit in Melbourne, the former vice president argued combating global warming was "in the tradition of all the great moral causes that have improved the circumstances of humanity throughout our history," according to the website Climate Depot.
"The abolition of slavery, woman's suffrage and women's rights, the civil rights movement and the anti-apartheid movement in South Africa, the movement to stop the toxic phase of nuclear arms race and more recently the gay rights movement," Gore said.
More at link.
Al Gore became a billionaire because of climate change and carbon trading. He is just trying to protect his income stream.
It's winter in Australia at the moment. Did it snow while he was there?
Posted by: Seeking cure for ignorance || 07/14/2017 00:00 || Comments || Link || E-Mail|| [417 views] Top|| File under:
Africa Subsaharan
Human Rights Watch protests decline in Rwandan petty theft
[LA Times] In October, Innocent Mbarushimana was caught stealing a few bananas in the village of Kabeza in western Rwanda. Two months before that, an improverished farmer named Jean Kanyesoko was caught red-handed stealing someone's sugarcane.

They and dozens of others were shot dead or beaten to death in the last year by Rwandan security forces, including soldiers, police and members of a military auxiliary force, Human Rights Watch reported Thursday.

Among those summarily executed were suspects accused of taking cows, motorcycles or lightbulbs. Smugglers who sneaked across the nearby border with the Democratic Republic of Congo met the same fate, as did fishermen in Lake Kivu who used illegal nets.
Posted by: Besoeker || 07/14/2017 07:31 || Comments || Link || E-Mail|| [289 views] Top|| File under:
Gambia launches inquiry into Jammeh's assets
[AA.TR] Gambia
... The Gambia is actually surrounded by Senegal on all sides but its west coast. It has a population of about 1.7 million. The difference between the two is that in colonial days Senegal was ruled by

La Belle France

and The Gambia (so-called because there's only one of it, unlike Guinea, of which there are the Republic of Guinea, Equatorial Guinea, Guinea-Bissau, New Guinea, the English coin in circulation between 1663 and 1813, and Guyana, which sounds like it should be another one) was ruled by Britain...
n President Adama Barrow has announced Thursday the launching of a commission of inquiry into the assets of the former president Yahya Jammeh, barely two months after his assets were frozen.

"This commission is mandated to look into the management of some public enterprises as well as assets and financial transactions of the former president Yahya Jammeh and some of his associates," Barrow said.

"Giving the sensitive nature of this task at hand and the high expectation of the public, I encourage all commission members to deliver efficiently and effectively with a high sense of discipline and honesty," he added.

Jammeh ruled Gambia for 22 years and was accused of committing atrocities and also stealing millions from state coffers.
Posted by: Fred || 07/14/2017 00:00 || Comments || Link || E-Mail|| [232 views] Top|| File under:
Nigeria: Fayose Threatens to Release '11 Damaging' Pictures of President
[All Africa] Governor of Ekiti State and Chairman of Peoples Democratic Party (PDP) Governors Forum, Ayodele Fayose has condemned Nigeria's acting president Yemi Osinbajo's claims on President Muhammadu Buhari's health status and threatened to release 11 current pictures of the president if the acting president, failed to tell Nigerians the truth about the ailing leader's health status.

Fayose's threat came a few hours after Osinbajo told journalists that Buhari was recuperating and would return soon.

Outraged at Osinbajo's claim, Fayose swiftly called a

presser

at his Abuja private residence and expressed disappointment about the acting president's version of the story.

He insisted that Buhari was critically sick and that the government of the All Progressives Congress (APC) had continued to hide the true health status of the president.

"If they go further and try to continue to deceive Nigerians, I will release about 11 damaging pictures anytime from now on the president's health," he declared.

Asked to show proof of his allegation, Fayose said: "I'm not going to prove that to Nigerians. It is him (Osinbajo) who said he saw the president that needs to prove to Nigerians. I have made the allegations and I have said it expressly that we are in the age of technology.
Posted by: Fred || 07/14/2017 00:00 || Comments || Link || E-Mail|| [222 views] Top|| File under:
Caribbean-Latin America
Fugitive Venezuelan pilot appears at opposition rally
[Al Jazeera] A police officer who stole a helicopter and fired on two Venezuelan government buildings appeared in public for the first time on Thursday night, defying a nationwide manhunt by showing up at a protest in the capital.

Except in videos posted on the internet, Oscar Perez hadn't been seen since he shocked the nation on June 27 by using a stolen helicopter to fire grenades and gunshots at the supreme court and interior ministry buildings. The government called it a "terrorist attack".

Perez spoke briefly to journalists at a Thursday night vigil to honour the more than 90 people killed during three months of demonstrations against Venezuela's government.

He urged Venezuelans to vote en masse on Sunday in a symbolic referendum being organised by the opposition to oppose President Nicolas Maduro's plans to rewrite the constitution. Perez said the vote should mark the start of a sustained street campaign to force the embattled socialist leader from office.

"It's the zero hour," Perez said as several masked youths looked on from behind. "The true way to pay respects to those who've died is for this dictatorship to fall."
Posted by: Fred || 07/14/2017 00:00 || Comments || Link || E-Mail|| [341 views] Top|| File under: Commies
China-Japan-Koreas
Genius U.S. think tank: Norks may have more bomb fuel than previously admitted under Obama thought
Thermal images of North Korea's main nuclear site show Pyongyang may have reprocessed more plutonium than previously thought that can be used to enlarge its nuclear weapons stockpile, a U.S. think tank said on Friday.

The analysis by 38 North, a Washington-based North Korean monitoring project, was based on satellite images of the radiochemical laboratory at the Yongbyon nuclear plant from September until the end of June, amid rising international concerns over North Korea's nuclear and missile programs.

The think tank said images of the uranium enrichment facility at Yongbyon could also indicate operation of centrifuges that could be used to increase North Korea's stock of enriched uranium, its other source of bomb fuel.

There were signs too of at least short-term activity at North Korea's Experimental Light Water Reactor that could be cause for concern, 38 North said.

Reuters received a copy of the report before its scheduled release after quittin' time when nobody cares because it's the weekend later on Friday.

The images of the radiochemical laboratory showed there had been at least two reprocessing cycles not previously known aimed at producing "an undetermined amount of plutonium that can further increase North Korea's nuclear weapons stockpile," something that would worry U.S. officials who see Pyongyang as one of the world's top security threats.

It was unclear if the thermal activity detected at the uranium plant was the result of centrifuge operations or maintenance.

It said the thermal patterns at the plant's isotope/tritium production facility suggested it was not operational and was therefore not producing tritium, an essential isotope used in boosted yield and hydrogen weapons.

North Korea manufactures atomic bombs using uranium and plutonium and has tested five nuclear bombs. Officials and experts say it could test a sixth at any time, despite U.S.-led international efforts to curb its program.

Pyongyang said its penultimate test in January 2016 was of a hydrogen bomb, something experts have treated with skepticism.

North Korea has been working to develop a nuclear-tipped missile capable of hitting the United States and last week tested its first intercontinental ballistic missile, which experts said could hit all of Alaska and parts of the U.S. Pacific Northwest.

Experts at 38 North estimated in April that North Korea could have as many as 20 nuclear bombs and could produce one more each month.

A report by U.S.-based nuclear expert Siegfried Hecker published by 38 North last September estimated North Korea had stockpiles of 32 to 54 kg (70 to 119 pounds) of plutonium, enough for six to eight bombs.
Posted by: gorb || 07/14/2017 15:55 || Comments || Link || E-Mail|| [252 views] Top|| File under:
Economy
JP Morgan Chase CEO Jamie Dimon blows up at DC's dysfunction: tired of 'listening to the stupid s---'
Gone are the good ol' days when Wall Street paid huge sums to giants like Hillary. They would gather what muscular pearls of wisdom they could find that would fall from her lips and try their best to understand and implement her ideas. Sigh.


JPMorgan Chase CEO Jamie Dimon expressed frustration at the U.S. federal government during the company's earnings conference call Friday.

"It's almost embarrassing being an American citizen ... and listening to the stupid s--- we have to deal with in this country," Dimon said in response to an analyst question.

"Since the Great Recession, which is now 8 years old, we've been growing at 1.5 to 2 percent in spite of stupidity and political gridlock, because the American business sector is powerful and strong," he said. 'What I'm saying is that it would be much stronger growth if there were more intelligent decisions and less gridlock."

JPMorgan Chase reported earnings that handily beat Wall Street estimates Friday. However, the bank lowered its forecast for lending revenue.

Shares erased earlier gains to fall more than 1 percent in premarket trade.
Posted by: gorb || 07/14/2017 14:58 || Comments || Link || E-Mail|| [470 views] Top|| File under:
Europe
Amsterdam B&B guest provided expedited check-out
[HUFFPOO] An Airbnb host in Amsterdam accused of pushing a guest down a flight of stairs for missing her checkout time faces attempted murder charges.

Video of the confrontation went viral after the guest's friend, Zanele Muholi, a popular South African artist and activist, posted it to Instagram on Saturday.

The video shows the host, a white male, telling Sibahle Steve Nkumbi, a South African filmmaker and student in Bern, Switzerland, to get out of his rental property.

The host then pushes Nkumbi, sending her head-first down a long staircase. She lands at the bottom, face-down and motionless.

"He threw their belongings out ... for a few mins late checkout," Muholi, who was also staying in the Airbnb rental, wrote on Instagram. Muholi, who said Nkumbi was sent to the hospital, claimed the confrontation stemmed from "racism and can't be justified."
Posted by: Besoeker || 07/14/2017 07:45 || Comments || Link || E-Mail|| [568 views] Top|| File under:
India-Pakistan
Domestic help 'murder': woman granted bail
[DAWN] A woman on Wednesday secured pre-arrest bail in a case pertaining to death of a domestic worker, while police awaited the postmortem report of

the dear departed

for further investigation.

The suspect, Ms Fauzia, was booked on charges of torturing to death a 16-year-old boy, Akhtar Ali, who worked at her house as domestic help.

The suspect, through her counsel, moved the court for pre-arrest bail that was granted with a direction to deposit Rs50,000 as surety bond.

The court adjourned the hearing till July 20, seeking complete record of the case.

Akbari Gate police registered a murder case against Ms Fauzia, who is daughter of PML-N MPA Ms Shah Jehan, on the complaint of victim's father Muhammad Aslam.

The complainant said that his son and daughter had been working at the MPA's house for the last four years. He said the suspect used to beat his children even over minor mistakes and some four days ago badly tortured his son over delay in some chore.

He said his son suffered critical injuries which led to his death at the MPA's house.

Chief Minister Shahbaz Sharif


...Pak dynastic politician, brother of PM Nawaz Sharif, chief minister of Punjab...


has taken notice of the incident and sought a report from Capital City Police Officer (CCPO) Amin Wains.

He ordered action against those involved in the boy's killing without any discrimination and directed the authorities to provide best available health facilities to the sister of

the dear departed

.

The police, after conducting the postmortem examination, handed over the body to father of

the dear departed

, who took it to his native Makhanwala village in Okara district for burial.

The police also allowed victim's sister Atiya to go with her father after carrying out her medical examination.

City Division Superintendent of Police (SP) Investigation Syed Karrar Husain said they were waiting for a detailed postmortem report to know the exact cause of the death.

He said the suspect got a pre-arrest bail from the court and they would include her in the investigation.

He said they also conducted medical examination of Atiya and were awaiting its report. He, however, said though marks of injuries were found on the girl' body, those were not fresh.
Posted by: Fred || 07/14/2017 00:00 || Comments || Link || E-Mail|| [267 views] Top|| File under: Govt of Pakistan
18 more dead in Pakistan monsoon rains
[AA.TR] At least 18 people were killed and 30 others injured in rain-related incidents in different parts of the country since Tuesday, taking the

corpse count

to 61 in past two weeks, an official said.


Boy, it's a good thing this doesn't happen every year!


Since Tuesday, the highest number of casualties was reported in southwestern province of Balochistan


...the Pak province bordering Kandahar and Uruzgun provinces in Afghanistan and Sistan Baluchistan in Iran. Its native Baloch propulation is being displaced by Pashtuns and Punjabis and they aren't happy about it...


, where seven people were killed, said Bilal Ahmed,

front man

for disaster management authority in northwestern Khyber-Pakhtunkhwa


... formerly NWFP, still Terrorism Central...


province.

Six people were killed in northeastern Punjab
1.) Little Orphan Annie's bodyguard
2.) A province of Pakistain ruled by one of the Sharif brothers
3.) A province of India. It is majority (60 percent) Sikh and Hindoo (37 percent), which means it has relatively few Moslem riots....
province, while five in Khyber-Pakhtunkhwa, Bilal told Anadolu Agency.

Around 30 people including

women and kiddies

have also been injured in different parts of the country, he added.
Posted by: Fred || 07/14/2017 00:00 || Comments || Link || E-Mail|| [223 views] Top|| File under: Govt of Pakistan
Who's in the News
30
[untagged]
12
Islamic State
6
Hamas
5
Govt of Pakistan
3
Govt of Syria
3
Sublime Porte
2
Commies
2
Palestinian Authority
1
Govt of Iran Proxies
1
Govt of Iraq
1
Ansar Bayt al-Maqdis (IS)
1
Ansar al-Sharia
1
al-Shabaab (AQ)
1
Haqqani Network
1
Hezbollah
1
Houthis
1
al-Qaeda
1
MEND
1
Moslem Colonists
1
Muslim Brotherhood
1
Narcos
1
Taliban
1
Boko Haram (ISIS)
1
Arab Spring
1
Govt of Iran
Bookmark
E-Mail Me
The Classics
The O Club
Rantburg Store
The Bloids
The Never-ending Story
Thugburg
Gulf War I
The Way We Were
Bio
Merry-Go-Blog
Hair Through the Ages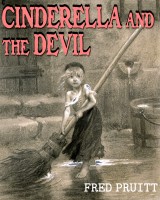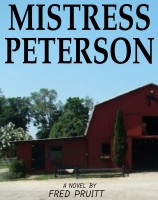 On Sale now!


A multi-volume chronology and reference guide set detailing three years of the Mexican Drug War between 2010 and 2012.

Rantburg.com and borderlandbeat.com correspondent and author Chris Covert presents his first non-fiction work detailing the drug and gang related violence in Mexico.

Chris gives us Mexican press dispatches of drug and gang war violence over three years, presented in a multi volume set intended to chronicle the death, violence and mayhem which has dominated Mexico for six years.
Click here for more information


Meet the Mods
In no particular order...


Steve White
Seafarious
Pappy
lotp
Scooter McGruder
john frum
tu3031
badanov
sherry
ryuge
GolfBravoUSMC
Bright Pebbles
trailing wife
Gloria
Fred
Besoeker
Glenmore
Frank G
3dc
Skidmark
Alaska Paul



Better than the average link...



Rantburg was assembled from recycled algorithms in the United States of America. No trees were destroyed in the production of this weblog. We did hurt some, though. Sorry.
3.235.74.184