Man stabbed for refusing lap dance
An angry San Diego topless dancer pulled out a knife and stabbed a customer after he refused a lap dance, police said on Thursday. Lawanda Dixon, 24, was arrested for assault with a deadly weapon shortly after the altercation with 33-year-old Melik Jordan at the Dream Girls Cabaret early on Wednesday, San Diego police Det. Gary Hassen said. "He was in the club with some friends watching the shows when she came up and asked if he wanted a lap dance," Hassen said. "He said no, she got upset about it, they argued back and forth. She pulled knife out of her bag and stabbed him."
The next time some bimbo asks if you want a lap dance, you say "YES!"
Posted by: Jackal || 09/03/2005 00:00 || Comments || Link || E-Mail|| [282 views] Top|| File under:
Britain
Anger over Muslim beauty entrant
Muslim leaders have called on a British Iraqi woman to withdraw from the Miss England beauty contest.


I've got a better idea: how about if you don't look?
Sarah Mendly, 23, the Miss Nottingham winner, is one of the favourites to take the national title in Liverpool. But her place in this weekend's event has been condemned by the city's Islamic institute, which has branded the showing of naked flesh unlawful.


"Oh! Nekkid flesh! Oh, hold me, Mahmoud!"

Miss Mendly said she will wear a sarong and a one-piece swimsuit instead of the traditional bikini. The pharmaceutical sales rep has lived in England since her parents fled Saddam Hussein's regime in Iraq in 1993. She said: "I wanted to show that there are attractive British Iraqi girls who are proud of being both British and Iraqi. Some fanatics might say entering a beauty contest is wrong because you are putting yourself up to be judged by your physical appearance - but my family supports me."


Good for you and your family.

But Dr Hashim Sulaiman, of the Liverpool Islamic Institute, said: "There is no way a Muslim girl should be playing any part in this in this competition because it is unlawful.


In fact, I've got an even better idea: why don't you go have sex with yourself?

"The ladies in that contest are always very scantily-dressed and the only part of the body that should be on display are the face the hands and the feet. I would like this girl to withdraw from the contest immediately."


The rest of us would like you to drop dead, either immediately or after a protracted and painful illness, it doesn't matter.

Miss Mendly, from Beeston, is currently leading a text ballot of 40 women all hoping to make the final 11 contestants who will take place in the grand final. If she scoops the Miss England title she will travel to China for the Miss World contest in December.
Posted by: Groluns Snoluter6338 || 09/03/2005 10:13 || Comments || Link || E-Mail|| [438 views] Top|| File under:
French City Offers to Help U.S. Namesake
The French city of Orleans is rallying to help its hurricane-hit American namesake. The city south of Paris plans to donate money raised from ticket sales at local sports matches to help hurricane victims in New Orleans, a statement from City Hall said Friday. Orleans and its university have also offered to take in 50 students from the University of New Orleans for the school year, the statement said. The mayor's office is working with U.S. authorities to find out what other aid it can provide.
Posted by: Fred || 09/03/2005 00:00 || Comments || Link || E-Mail|| [280 views] Top|| File under:
Fifth Column
Michael Moore Accuses Bush of Katrina Racism
Mikey is such a class act.


In an open letter to President Bush posted on his Web site, liberal filmmaker and anti-war activist Michael Moore suggests that a delay in rescuing stranded residents of New Orleans was based on race and class. "It's not your fault that 30 percent of New Orleans lives in poverty or that tens of thousands has no transportation to get out of town," Moore wrote. "C'mon, they're black! ... Can you imagine leaving white people on their roofs for five days?"


I seem to recall that Bill Clinton didn't do a whole lot to change the lot of the African-American folks living in New Orleans. Their situation's been about the same for, oh, a hundred years or so.

The letter, dripping with drivel sarcasm, accuses Bush of not doing enough in the immediate wake of the storm to begin recovery efforts. "On Day 3, when you finally left your vacation home," Moore writes, "I have to say I was moved by how you had your Air Force One pilot descend from the clouds as you flew over New Orleans so you could catch a quick look of the disaster."


Mikey, like the MSM, hasn't caught on to the idea that a president can actually hear about stuff and get briefings while not in the White House.

Bush cut his five-week vacation short after reports of the hurricane's damage began to come in. He returned to Washington, D.C. to discuss recovery efforts with members of his cabinet.

Moore writes that the war in Iraq has claimed too many supplies and men who could otherwise be helping the recovery efforts in the Gulf areas affected by the storm. "It's Day 5 of Hurricane Katrina and thousands remain stranded in New Orleans and need to be airlifted," he wrote.

Moore asks if Bush has "any idea where all our national guard soldiers are? We could really use them right now for the type of thing they signed up to do like helping with national disasters."


They're in the South, Mikey, doing their jobs. By the way, how much money have you contributed to the Red Cross?

The number of National Guard soldiers heading toward the disaster area is increasing daily, with more than 50,000 part-time guardsmen and active-duty soldiers already there and many more on the way.

Echoing the accusation of German environment minister Juergen Trittin, Moore suggests that global warming is to blame for the hurricane. He said Bush ignored "pesky scientists who predicted this would happen because the water in the Gulf of Mexico is getting hotter and hotter making a storm like this inevitable."


Don't bother explaining facts to Mikey, or to Juergen for that matter.

Moore acknowledged that "there will be those who will try to politicize this tragedy and try to use it against you." He suggested that Bush not respond to his critics.


He generally doesn't; he lets his actions speak for him. There's a lesson, Mikey.
Posted by: anonymous5089 || 09/03/2005 08:51 || Comments || Link || E-Mail|| [416 views] Top|| File under:
Home Front: Politix
Revvvverand Jesse Jackson Essentially Calls Bush Racist
BATON ROUGE, La. - Racism is partly to blame for the deadly aftermath of Hurricane Katrina, the Rev. Jesse Jackson said, calling President Bush's response to the disaster "incompetent."

"Today, as the President comes to Louisiana, Alabama and Mississippi for his ceremonial trip to look at the victims of the devastation, he would do well to have a plan more significant than a ceremonial tour," Jackson said Friday.


Posted by: RG || 09/03/2005 00:44 || Comments || Link || E-Mail|| [517 views] Top|| File under:
Is Katrina Racist?
Al Sharpton showed up on Keith Olbermann's "Countdown" on MSNBC last night, and the pair sounded a theme that's becoming depressingly familiar in the effort to demagogue hurricane Katrina:

Olbermann: I actually heard a commentator this afternoon--it was that Limbaugh--suggest that the issue of class and race in those who were left behind in New Orleans was irrelevant, because, as he put it, those people were not forced to live there and they weren't bused into New Orleans.

And I was thinking, A, this guy is even more clueless than I thought he was, which is saying something. But, B, there are people who actually believe that. How do you respond to them? How do you explain to them what the truth is? . . .

Sharpton: . . . The real question is not only those that didn't get out. The question is why has it taken the government so long to get in. I feel that, if it was in another area, with another economic strata and racial makeup, that President Bush would have run out of Crawford a lot quicker and FEMA would have found its way in a lot sooner.

In truth, Katrina's devastation was spread out over a huge area, not just the city of New Orleans with its majority-black population. The Associated Press quotes Sen. Mary Landrieu of Louisiana, who lists four suburban parishes that, along with Orleans Parish (which is coterminous with New Orleans) were hit hard enough to need "long-term rebuilding."

Here are the 2000 census's racial breakdowns of the populations of those five Louisiana parishes, along with Mississippi's coastal counties, which suffered a direct hit:

Parish or county White Black
Jefferson, La. 69.8% 22.9%
Orleans, La. 28.1% 67.3%
Plaquemines, La. 69.8% 23.4%
St. Bernard, La. 88.3% 7.6%
St. Tammany, La. 87.0% 9.9%
Hancock, Miss. 90.2% 6.8%
Harrison, Miss. 73.1% 21.1%
Jackson, Miss. 75.4% 20.9%


Posted by: Captain America || 09/03/2005 02:22 || Comments || Link || E-Mail|| [295 views] Top|| File under:
Let the Hurricane Blame Shifting Begin: Landrieu Presses Bush for Aide Coordinator
Sen. Mary Landrieu called Friday for President Bush to appoint a cabinet-level official to direct the federal response to the devastation along the Gulf Coast caused by Hurricane Katrina. Landrieu, a Louisiana Democrat, said she asked Bush during his tour of New Orleans on Friday to act within 24 hours to put a single official in charge of the overall relief effort who would report directly to him. ''The suffering has gone on long enough,'' she said. ''Now is the time for action.''


You tell 'em Landrieu. Why this had nothing to do with the ineptitude of the democratic governor, the mayor and police chief. Right?


There also were calls from Republicans for Bush to name a prominent official to oversee the recovery effort. Former House Speaker Newt Gingrich suggested former New York Mayor Rudolph Giuliani. Rep. John Sweeney, R-N.Y., suggested Giuliani, former Secretary of State Colin Powell or retired Gen. Tommy Franks to take charge.

President Bush acknowledged Friday before leaving Washington that ''the results are not acceptable'' and promised that the government would restore order in lawless New Orleans. He has faced increasing criticism from state and local officials for the government's slow response to the disaster.

Landrieu joined the chorus Friday. ''The people of Southeast Louisiana and the Gulf Coast have suffered in a desperate and unprecedented way, waiting for the administration to employ the full resources of the United States government, resources which, for whatever reason, have yet to arrive,'' she said.

''Hopefully, after today's visit, President Bush understands the enormity of our situation here on the ground and will put the full weight of his office behind our recovery efforts,'' she said.


Wasn't it President Bush that convinced the lame governor to proclaim a mandatory evaculation? Well, ya


Before the creation of the Department of Homeland Security following the Sept. 11, 2001, terrorist attacks, the director of the Federal Emergency Management Agency reported directly to the president. FEMA was folded into the new department and its head now reports to Homeland Security Director Michael Chertoff, rather than to Bush.

Rep. Mark Foley, R-Fla., said Friday he intends to introduce legislation next week to separate FEMA from the Department of Homeland Security and to call for a complete review of FEMA operations.
Posted by: Captain America || 09/03/2005 00:58 || Comments || Link || E-Mail|| [271 views] Top|| File under:
Home Front: Culture Wars
A storm blog starting with the 28th
Sunday Aug 28th 8:19 am

Like then P Diddy sang, "We ain't goin' no where."

Come on with it then, storm. Bring me what ya got. Let's see who wins.

on without stop since.

Suggest by my oldest son as the best storm and disaster blog.


Posted by: 3dc || 09/03/2005 18:15 || Comments || Link || E-Mail|| [428 views] Top|| File under:
Home Front: Economy
Americans Aiding Americans
I just updated the Americans Aiding Americans site.

$302,172,382. in cash raised so far for Katrina relief from Americans.

The amount of money raised on line represents more than 1/3 of the total. I have close to 100 e-mails for which I have not yet been able to verify the donation, hell, even read! There's a ton of commentary I want to write, but I'm jammed with the record keeping. Hey, do me a favour, please! If you catch a typo or an error, please write me about it.

I can assure you that I am at least $50 million low at this point. There is so much going on that isn't getting publicized. And, it's the Labour Day weekend, making publicists wait until Tuesday or so.

Huge thank yous to everyone who has sent info. Huge thank yous, as well, to Glenn Reynolds, Michelle Malkin and many, many other bloggers who have featured this site.
Posted by: Chuck Simmins || 09/03/2005 15:05 || Comments || Link || E-Mail|| [307 views] Top|| File under:
Troops begin combat operations in New Orleans
NEW ORLEANS — Combat operations are underway on the streets "to take this city back" in the aftermath of Hurricane Katrina. "This place is going to look like Little Somalia," Brig. Gen. Gary Jones, commander of the Louisiana National Guard's Joint Task Force told Army Times Friday as hundreds of armed troops under his charge prepared to launch a massive citywide security mission from a staging area outside the Louisiana Superdome. "We're going to go out and take this city back. This will be a combat operation to get this city under control."

Jones said the military first needs to establish security throughout the city. Military and police officials have said there are several large areas of the city are in a full state of anarchy.

Dozens of military trucks and up-armored Humvees left the staging area just after 11 a.m. Friday, while hundreds more troops arrived at the same staging area in the city via Black Hawk and Chinook helicopters. "We're here to do whatever they need us to do," Sgt. 1st Class Ron Dixon, of the Oklahoma National Guard's 1345th Transportation Company. "We packed to stay as long as it takes."

While some fight the insurgency in the city, other carry on with rescue and evacuation operations. Helicopters are still pulling hundreds of stranded people from rooftops of flooded homes.

Army, Air Force, Navy, Marine Corps, Coast Guard and police helicopters filled the city sky Friday morning. Most had armed soldiers manning the doors. According to Petty Officer 3rd Class Jeremy Grishamn, a spokesman for the amphibious assault ship Bataan, the vessel kept its helicopters at sea Thursday night after several military helicopters reported being shot at from the ground.

Numerous soldiers also told Army Times that they have been shot at by armed civilians in New Orleans. Spokesmen for the Joint Task Force Headquarters at the Superdome were unaware of any servicemen being wounded in the streets, although one soldier is recovering from a gunshot wound sustained during a struggle with a civilian in the dome Wednesday night.


Whether they know it or not, these scumbags are rebels, insurgents, and traitors. Kill them, now.




Bad idea to shoot at a helicopter gunship. Really bad idea.

"I never thought that at a National Guardsman I would be shot at by other Americans," said Spc. Philip Baccus of the 527th Engineer Battalion. "And I never thought I'd have to carry a rifle when on a hurricane relief mission. This is a disgrace."

Spc. Cliff Ferguson of the 527th Engineer Battalion pointed out that he knows there are plenty of decent people in New Orleans, but he said it is hard to stay motivated considering the circumstances. "This is making a lot of us think about not reenlisting." Ferguson said. "You have to think about whether it is worth risking your neck for someone who will turn around and shoot at you. We didn't come here to fight a war. We came here to help."


There was a Battle of New Orleans once before as I recall. Old Hickory and his army, which included many Marines and sailors, as well as pirates and Indians, whipped the lobsterbacks and sent 'em running.




A senior NCO needs to have a quiet talk with Spc. Ferguson.
Posted by: Atomic Conspiracy || 09/03/2005 13:15 || Comments || Link || E-Mail|| [424 views] Top|| File under:
Halliburton Hired for Katrina Cleanup (conspira-loons will go ape-s**t)
Break out the foil, left-losers. The rest of you should invest in Alcoa and Reynolds stock.


The Navy has hired Houston-based Halliburton Co. to restore electric power, repair roofs and remove debris at three naval facilities in Mississippi damaged by Hurricane Katrina. Halliburton subsidiary KBR will also perform damage assessments at other naval installations in New Orleans as soon as it is safe to do so.

KBR was assigned the work under a "construction capabilities" contract awarded in 2004 after a competitive bidding process. The company is not involved in the Army Corps of Engineers' effort to repair New Orleans' levees


The New Orleans Resistance forces will no doubt strive to prevent this illegal Halliburton occupation by continuing to shoot at relief helicopters. The dhimmis in Berkeley, Madison, and Canuckistan will obviously be taking up a collection for them and showing their solidarity in street demonstrations. Since it's a lot closer than Iraq or "Palestine," will they stick with this limited support, or might they actually go there and join in this time? Chicken-bats anyone?
Posted by: Atomic Conspiracy || 09/03/2005 10:44 || Comments || Link || E-Mail|| [280 views] Top|| File under:
Tourist tells of 'murder and rape'
AN Australian backpacker stranded in New Orleans in the wake of Hurricane Katrina has told his parents he witnessed horrific scenes while sheltering in the city's Superdome, including murders, rapes and stabbings.

John McNeil, a 20-year-old university graduate, rang his parents in Brisbane yesterday from a payphone in the foyer of the New Orleans Hilton, where about 60 foreign tourists, including 10 Australians, were sheltering under armed guard after they were rescued from the Superdome by US military personnel.

In a brief telephone call, John told his father, businessman Peter McNeil, of chaos and lawlessness in the Superdome, where more than 20,000 refugees sought shelter after the hurricane. "He saw murders, stabbings and rapes in there," Mr McNeil said.

Mr McNeil said about 100 military personnel and police in the dome were struggling to cope with the huge crowd. "It was just getting worse by the hour and there were gangs in there who were killing each other," he said.


That's a key sentence not appreciated by the hand-wringers on the Left: there were gangs there. Wonder why they didn't evacuate the day before the hurricane hit.

Mr McNeil claimed African Americans in the Superdome had abused foreign tourists and demanded they be rescued ahead of them from the crowded football stadium, where conditions were stifling. The 60 foreign tourists were escorted from the Superdome by military personnel. They spent one night at a medical aid post in a nearby building before they were moved to the Hilton.

Gold Coast entertainment agency owner Gary Hopes said yesterday his family had been extremely worried about his younger brother Anthony, 30, who had been missing for five days after the hurricane. But the family was relieved to learn yesterday that Anthony was among the 60 foreigners sheltering in the Hilton.

While the Hopeses and McNeils had obtained information about their loved ones, other families across Australia were still hoping last night for up-to-date news. Sydney woman Sharon Cullington flew to the US yesterday to find her 22-year-old daughter, Vanessa, who she had not heard from since Tuesday night. Accompanied by her daughter's boyfriend, Toby Salmon, Ms Cullington was armed with photographs of her missing child. "We've brought lots of photos and we're just basically going to see who's there and who we can hassle," she said.

Vanessa Cullington has been in the US since June working at a Camp Counsellors USA youth camp and was at the start of four weeks of travelling. Ms Cullington said Vanessa had been on a train to New Orleans from Washington DC and hadn't heard about the approaching hurricane.

Tim and Joanne Miller of Rockhampton, on holiday in the US, contacted their daughter Tamara yesterday and told her that they were still awaiting evacuation after living under a bridge in the flooded city for four days. Ms Miller said her parents had been threatened by a gun-wielding guard when they tried to board a bus.

A family spokesman for Brisbane sisters-in-law Fiona Seidel and Katie McLean, who were reported on Wednesday to be safe in a tourist hotel, said they were out of contact.

Sydney woman Denise Drake, 29, rang her mother Mercedes yesterday, saying she was trapped in one of the city's churches without food or drinkable water. "Mum, I'm alive but I am trapped in this church. Get someone to come and rescue us. Report it, ring the embassy," Mrs Riviera said her daughter had told her.
Posted by: anonymous5089 || 09/03/2005 08:44 || Comments || Link || E-Mail|| [260 views] Top|| File under:
Shameful: Only 25 Nations Offer Help to the U.S.
As for the list of Nations, not to be ungrateful, IMHO some helps are more sincere than others (for example I can't help thinking pledges from Venezuela or China are more propaganda coups than anything else), and that there is more than a bit of schadenfreude involved, for example in the case of my dear France (or cf. german environment minister's comments about the US responsability for global warming).


When the Indian Ocean tsunami devastated many nations across Asia in December, the United States rushed to the aid of victims by pledging hundreds of millions of dollars in assistance – just as it has offered aid whenever a natural disaster strikes in another country.

Now the U.S. is facing a catastrophe of its own from Hurricane Katrina. Though the U.N.'s own top official for disaster relief has called Katrina one of "the largest, most destructive natural disasters ever," shamefully only a handful of nations – at last count just 25 nations of the 191 countries in the United Nations – have come forward to offer assistance.

And almost none have offered what America has so often provided: money. And the aid so far offered by foreign nations amounts to a drop in the bucket considering the anticipated multi-billion-dollar cost of dealing with the immediate crisis and the reconstruction to follow.


This doesn't upset me. We're a wealthy country, we can handle the cost. I'd appreciate countries with special expertise helping out, but it isn't mandatory that they do so.

President Bush has urged Americans to send cash donations to private relief organizations rather than in-kind contributions such as clothing and food.

The same could be applied to foreign nations, most of which have been on the receiving end of massive financial assistance from then U.S. over the years. President Bush told ABC-TV Thursday morning: "I'm not expecting much from foreign nations because we hadn't asked for it. I do expect a lot of sympathy and perhaps some will send cash dollars.

"We would love help, but we're going to take care of our own business as well, and there's no doubt in my mind we'll succeed."

Secretary of State Condoleezza Rice has decided that "no offer that can help alleviate the suffering of the people in the afflicted area will be refused," State Department spokesman Sean McCormack said.

The offers of assistance so far pale in comparison to the aid pledged by the U.S. for tsunami relief, including $346 million from the U.S. Agency for International Development and the Defense Department for their relief efforts, $339 million for reconstruction and $168 million to help victims with food, shelter, housing and education. In addition, a private fund-raising campaign led by former Presidents George H.W. Bush and Bill Clinton brought in more than $1 billion for tsunami victims. In fact, at least one-third of American households have donated money to an aid group in tsunami-hit nations.

Now the U.S. is trying to deal with the "American tsunami." U.N. Secretary General Kofi Annan acknowledged the extent of the disaster, saying through a spokesman: "The damage is far worse than any of us imagined at first. The American people – who have always been the most generous in responding to disasters in other parts of the world – have now themselves suffered a grievous blow."

But he went on to add: "Of course the United States is also the country in the world best prepared to cope with such a disaster." While Annan has not spoken directly with President Bush, he did meet with America's U.N. ambassador John Bolton to convey the U.N.'s readiness to help.

While it is true that America indeed is a wealthy nation, a sentiment of help and support would be appropriate and courteous. Apparently, most nations do not believe in courtesy.

Of the nations that have offered assistance to the U.S., few have offered money. China, for example, presented $100,000 to the American Red Cross. Russia has offered boats and aircraft. On Wednesday, Russian president Vladimir Putin offered to send a group of military special forces specializing in search and rescue to the region. That offer was rejected by the State Department.

Japan has promised tents, blankets and generators. Even France offered a fire brigade. Germany is willing to provide communications equipment. Israel, which receives $2.2 billion in U.S. aid each year, has offered to send doctors, nurses, technicians and other experts in dealing with natural disasters, as well as field hospitals and medical kits.

Venezuelan President Hugo Chavez, a vocal critic of the U.S., made a mocking offer to send cheap fuel and relief workers to the stricken area. At about the same time he used the disaster as an opportunity to attack President Bush, calling him a "cowboy" who failed to manage the disaster.

Other nations that have offered some form of aid include Mexico, Canada, Jamaica, Honduras, the UK, Greece, the Netherlands, South Korea, Switzerland, Colombia, the United Arab Emirates and Australia. "They're the most powerful, wealthiest country in the world, but when something like this strikes, the poor and the vulnerable are the same all around the world," said Australian Prime Minister John Howard.

One nation not on the list is oil-rich Kuwait, which owes its very existence to America's liberation effort following Iraq's invasion. In fact, a high-ranking Kuwaiti official has said Hurricane Katrina was sent by Allah, adding that "disaster will keep striking the unbelievers."

No matter how much foreign aid does arrive in the U.S., it's clear that America will have to shoulder almost all the financial burden in the aftermath of Hurricane Katrina. The size of that burden became clear when President Bush asked Congress for an initial appropriation of $10 billion. Officials say the total cost of dealing with the reconstruction will be as high as $50 billion.

Meanwhile, the U.S. could find itself with a new security nightmare. As the Pentagon prepares to send as many as 50,000 troops to the disaster region, the White House must also find the manpower for the U.N.'s special summit, due to convene in New York on September 12. More than 150 heads of state are expected to attend.

One topic slated for discussion is progress in relief for victims of the Indian Ocean tsunami. Said one U.N. official: "Now we have something new to add to the agenda."

In addition to Katrina, one topic the U.N. might include on their agenda: ingratitude.

Nations That Have Offered Katrina Hurricane Aid:

Russia, Japan, Canada, France, Honduras, Germany, Venezuela, Jamaica, Australia, UK/Northern Ireland, Netherlands, Switzerland, Greece, Hungary, Colombia, Dominican Republic, El Salvador, Mexico, China, South Korea, Israel, United Arab Emirates, Taiwan, Sri Lanka, and Singapore.
Posted by: anonymous5089 || 09/03/2005 08:53 || Comments || Link || E-Mail|| [296 views] Top|| File under:
Doc: 6 Murders, 12 Rapes Inside Superdome
Plus according to the stories of british and australian tourists, a very tense racial atmosphere, blacks vs whites, and a lot of prejudice against outsiders coming from the locals. The Superdome was apparently a very bad place to be.
Posted by: anonymous5089 || 09/03/2005 09:02 || Comments || Link || E-Mail|| [528 views] Top|| File under:
Home Front: Culture Wars
Rapper Shoots off Mouth during Fund Raising Effort for New Orleans
Why We Love Live Television, Reason No. 137:

NBC's levee broke and Kanye West flooded through with a tear about the federal response in New Orleans during the network's live concert fundraiser for victims of Hurricane Katrina last night

The rapper was among the celebs and singers participating in the one-hour special, produced by NBC News and run on the NBC broadcast network, as well as MSNBC and CNBC, because, hey, the numbers couldn't be any worse than usual on a Friday night and hopefully they'd raise a chunk of change for a good cause, the American Red Cross Disaster Relief Fund.

Among the performers, Faith Hill sang "There Will Come a Time," which included the lyrics, "The darkness will be gone, the weak shall be strong. Hold on to your faith." Aaron Neville performed Randy Newman's "Louisiana 1927" with its chorus: "They're trying to wash us away, they're trying to wash us away."

West was not scheduled to perform; he was one of the blah, blah, blahers, who would read from scripts prepared by the network about the impact of Katrina on southern Louisiana and Mississippi. West and Mike Myers had been paired up to appear about halfway through the show. Their assignment: Take turns reading a script describing the breach in the levees around New Orleans.



Myers: The landscape of the city has changed dramatically, tragically and perhaps irreversibly. There is now over 25 feet of water where there was once city streets and thriving neighborhoods.
(Myers throws to West, who looked extremely nervous in his super-preppy designer rugby shirt and white pants, which is not like the arrogant West and which, in retrospect, should have been a tip-off.)



West: I hate the way they portray us in the media. You see a black family, it says, "They're looting." You see a white family, it says, "They're looking for food." And, you know, it's been five days [waiting for federal help] because most of the people are black. And even for me to complain about it, I would be a hypocrite because I've tried to turn away from the TV because it's too hard to watch. I've even been shopping before even giving a donation, so now I'm calling my business manager right now to see what is the biggest amount I can give, and just to imagine if I was down there, and those are my people down there. So anybody out there that wants to do anything that we can help -- with the way America is set up to help the poor, the black people, the less well-off, as slow as possible. I mean, the Red Cross is doing everything they can. We already realize a lot of people that could help are at war right now, fighting another way -- and they've given them permission to go down and shoot us!


Can we translate this into Eubonics for clarity?


(West throws back to Myers, who is looking like a guy who stopped on the tarmac to tie his shoe and got hit in the back with the 8:30 to La Guardia.)

Myers: And subtle, but in many ways even more profoundly devastating, is the lasting damage to the survivors' will to rebuild and remain in the area. The destruction of the spirit of the people of southern Louisiana and Mississippi may end up being the most tragic loss of all.

(And, because Myers is apparently as dumb as his Alfalfa hair, he throws it back to West.)

West: George Bush doesn't care about black people!

(Back to Myers, now looking like the 8:30 to La Guardia turned around and caught him square between the eyes.)

Myers: Please call . . .

At which point someone at NBC News finally regained control of the joystick and cut over to Chris Tucker, who started right in with more scripted blah, blah, blah.

"Tonight's telecast was a live television event wrought with emotion," parent company NBC Universal said in a statement issued to the Reporters Who Cover Television after the broadcast.

"Kanye West departed from the scripted comments that were prepared for him, and his opinions in no way represent the views of the networks. It would be most unfortunate if the efforts of the artists who participated tonight and the generosity of millions of Americans who are helping those in need are overshadowed by one person's opinion."
Duh! And what about all the people who did tune out, and never heard your disclaimer? If the MSM didn't already have a reputation for acquiessing to this kind of B S, your disclaimer would have been heard.
West's comments would be cut from the West Coast feed, an NBC spokeswoman told The TV Column. (The Associated Press later reported that only his comment about the president was edited out.) The show was live on the East Coast with a several-second delay; someone with his finger on a button was keeping an ear peeled in case someone uttered an obscenity but did not realize that West had gone off-script, the spokeswoman said.
Posted by: Slolush Glomoth5548 || 09/03/2005 07:54 || Comments || Link || E-Mail|| [288 views] Top|| File under:
Home Front: Economy
Michael Barnett: Blogging through Katrina from New Orleans
I haven't seen this mentioned here at Rantburg and thought y'all would be interested. The page linked abouve is for last Sunday and at the bottom of the page is a link for "next" to take you to the next day. He has been blogging through the entire ordeal.
Posted by: Chuck || 09/03/2005 03:26 || Comments || Link || E-Mail|| [268 views] Top|| File under:
New Orleans Mayor Calm After Talk With Bush
Medication must have kicked in.

NEW ORLEANS (AP) - The cursing had stopped. The tears were gone. Mayor Ray Nagin returned from his meeting with President Bush a picture of calm. He leaned back against a railing in a hotel lobby that for the first time in nearly five days was devoid of stranded, sweating, and generally miserable tourists.

``I feel much better. I feel like we've gotten everyone's attention and hopefully they'll continue to do what they're doing,'' Nagin said Friday night in the damaged downtown Hyatt hotel, where his temporary lodgings and command post have been set up since Hurricane Katrina made life in the Big Easy insufferable.

``I'm cautiously optimistic. I want to see it happen (Saturday). I want to see it happen next week. Then, when I see consistency of delivery, I'll feel like there's a light at the end of the tunnel.''

His comments came a day after he was heard on a radio interview erupting in tears and telling the government to ``get off your asses and let's do something.'' By nightfall Friday, his tone had changed. ``Today was a turning point, I think,'' he said. ``My philosophy is never get too high, never get too low. ... I always try to keep my emotions in check and yesterday I kind of went off a little bit. I was worried about that, but it maybe worked out.'``'

Nagin said Bush gave him a hearty greeting and did not seem at all offended by Nagin's earlier outburst. Bush spent Friday on a daylong tour of Alabama, Mississippi and Louisiana. ``I do think the pleas for help basically got the nation's attention, and the nation's attention got everybody to stop and re-evaluate what was going on, including the president. ... He basically said, 'Look, our response was not what it should have been and we're going to fix it right now.'''

The mayor asked Bush to focus on helping New Orleans with law enforcement, finishing the evacuation and draining the flooded city. He said New Orleans also needs a fleet of crop dusters to spray the city for mosquitos that could spread disease after hatching from the stagnant water that has swamped most of the city since Monday.
Posted by: Steve White || 09/03/2005 00:30 || Comments || Link || E-Mail|| [466 views] Top|| File under:
Tulane U Cancels Fall Semester Due to Storm
Tulane University canceled its fall semester Friday because of Hurricane Katrina and encouraged its students to take classes at others schools while New Orleans tries to clean up from the flooding.

The University of New Orleans campus appeared to be about two-thirds above water and the university said it planned to have Internet classes ready by October and satellite campuses open as soon as it could. Dillard University said it wasn't ready to give up on the semester either but officials were still considering how to proceed.

Several schools already have offered to take in displaced Gulf Coast college students.
Posted by: Steve White || 09/03/2005 00:27 || Comments || Link || E-Mail|| [286 views] Top|| File under:
Bush orders general sale of emergency crude oil
WASHINGTON v - The Bush administration on Friday ordered the sale of 30 million barrels of crude oil from the government's emergency stockpile to halt runaway gasoline prices triggered by Hurricane Katrina.

President George W. Bush warned motorists to expect "a problem" with gasoline over the Labor Day holiday weekend when high prices and sporadic outages may interfere with Americans' final summer outings. "Listen, we're going to have a problem this weekend when it comes to gasoline but we're addressing it," Bush told reporters while touring damage from the hurricane in Biloxi, Mississippi.

Issuing the formal order for the sale from the stockpile, Bush said in a statement that he had determined there was "severe energy supply interruption." The US market has lost daily gasoline production of about 42 million gallons or about 1 million barrels, equal to 10 percent of the nation's normal consumption, according to government estimates.

Eight refineries were shut and several others crippled from Katrina's 140 mile per hour winds and ensuing floods and power outages. The refinery disruption cut a total of about 2 million bpd of US refining capacity to make gasoline, heating oil, jet fuel and other products. One barrel holds 42 gallons.

In Washington, Energy Secretary Samuel Bodman detailed the administration's plan to sell 30 million barrels of crude from the Strategic Petroleum Reserve and to prepare for the arrival of more than 1 million barrels per day of gasoline shipments from the International Energy Agency. "I would expect there to be some decline in price but that is a function of the marketplace," Bodman said.

News of additional supply sent prices tumbling. October gasoline futures HUV5 settled down 22.53 cents at $2.1837 per gallon on the New York Mercantile Exchange, and October crude oil futures CLV5 settled down $1.90 at $67.57 a barrel.

Germany, Spain and France said they were prepared to ship fuel to the US market as part of the IEA plan. "The amount of refined product versus crude that they will offer has not been determined... their intentions are to provide the maximum amount of refined product within their requirements," he said.

The government is also loaning 9.1 million barrels of crude from the reserve to several refiners whose supplies were disrupted by the storm. The loans must be repaid in kind at a later date. The government does not have a similar stockpile of gasoline for emergencies, which is why it turned to the IEA for help.

Industry experts said they were relieved to see the government act. "The one thing the market doesn't have is time and the administration reacted expeditiously this time. This was good," said Larry Goldstein, president of the Petroleum Industry Research Foundation.
Posted by: Steve White || 09/03/2005 00:20 || Comments || Link || E-Mail|| [274 views] Top|| File under:
Georgia to suspend gas tax
Georgia Gov. Sonny Perdue said he will sign an executive order Friday that will exempt consumers from state motor fuel taxes through the end of September to "relieve some of the financial burden" in the wake of Hurricane Katrina. The order will remove the 7.5-cents-a-gallon tax and a 4 percent sales tax on gas, the governor said, and was set to begin at midnight.
This makes far more sense that any kind of price controls (aka "anti-gouging" laws). It will be interesting to see how many leftists are horrified by this. There is no crisis so severe to justify reducing or eliminating any tax.

On Monday, I filled up with 89 octane for $2.619. This afternoon, it was $2.989.

Posted by: Jackal || 09/03/2005 00:00 || Comments || Link || E-Mail|| [272 views] Top|| File under:
Draining New Orleans Could Take a Month
New Orleans could be facing a month or more before all the flood waters from Hurricane Katrina and ruptured levees can be pumped out.

Lowering the water level a foot per day was called an optimistic estimate on Friday, depending on how much of the pumping capacity can be restored and whether any more storms complicate the work. This is the peak of hurricane season and more storms could easily develop. There are six pumping stations in the city and the Army Corps of Engineers could bring in auxiliary pumps.

Contamination by oil, chemicals and sewage also complicates the effort. Removing the water would be slowed if it has to be treated before it can be discharged, though it might be possible to get some type of dispensation so it can be pumped quickly into the Mississippi River and Lake Pontchartrain.

In addition to pumps, the engineers are working on a plan to make new breaches in the levees _ from hundreds of feet wide to 3,000 feet _ in areas where gravity can help move water out of the city. Lt. Gen. Carl Strock, commander of the Army Corps of Engineers, said the water level in the city has stabilized, and repairs to breaches in two levees are progressing. He also said workers are clearing, surveying and putting in navigational buoys and lights along the coastal channels in an effort to get the ports reopened.

Responding to criticism that the federal response has been slow and inadequate, Strock said the destruction of communications lines and transportation routes made it very difficult to determine exactly where help was needed and to get workers and supplies there. "Our biggest problem is communications," he said, noting that cellular phone towers were all knocked out, making it nearly impossible for citizens in need to call for help. "We have to know where to drop (supplies) and what to drop."

He also said the corps is working on plans to create a city somewhere in the area to accommodate about 50,000 people _ similar to what was done in the aftermath of Hurricane Andrew in Florida.

Posted by: trailing wife || 09/03/2005 00:00 || Comments || Link || E-Mail|| [483 views] Top|| File under:
Europe to send emergency oil to U.S
Europe will dip into its emergency stocks of gasoline to help the United States through an energy crisis triggered by Hurricane Katrina smashing into Gulf Coast refiners, EU governments said on Friday.

France, Germany, Spain and Italy declared they were ready to send fuel across the Atlantic in an operation coordinated by the West's energy watchdog, the International Energy Agency (IEA). The Paris-based IEA announced its members would release two million barrels per day (bpd) of oil over an initial period of 30 days. About half that will be gasoline from European refiners that will roughly match output lost from the Gulf Coast's battered refineries. The remainder will be crude from U.S. reserves. The IEA last dipped into its emergency reserves in 1991 when a U.S.-led coalition ejected Iraqi troops from Kuwait. The agency, created after the 1973-74 oil crisis to protect consumers, must hold stocks of 90 days of net imports.
Posted by: trailing wife || 09/03/2005 00:00 || Comments || Link || E-Mail|| [267 views] Top|| File under:
Who's in the News
70
[untagged]
Bookmark
E-Mail Me
The Classics
The O Club
Rantburg Store
The Bloids
The Never-ending Story
Thugburg
Gulf War I
The Way We Were
Bio
Merry-Go-Blog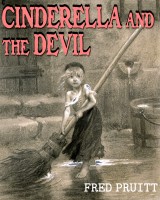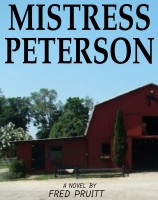 On Sale now!


A multi-volume chronology and reference guide set detailing three years of the Mexican Drug War between 2010 and 2012.

Rantburg.com and borderlandbeat.com correspondent and author Chris Covert presents his first non-fiction work detailing the drug and gang related violence in Mexico.

Chris gives us Mexican press dispatches of drug and gang war violence over three years, presented in a multi volume set intended to chronicle the death, violence and mayhem which has dominated Mexico for six years.
Click here for more information


Meet the Mods
In no particular order...


Steve White
Seafarious
Pappy
lotp
Scooter McGruder
john frum
tu3031
badanov
sherry
ryuge
GolfBravoUSMC
Bright Pebbles
trailing wife
Gloria
Fred
Besoeker
Glenmore
Frank G
3dc
Skidmark
Alaska Paul



Better than the average link...



Rantburg was assembled from recycled algorithms in the United States of America. No trees were destroyed in the production of this weblog. We did hurt some, though. Sorry.
18.215.33.158