Arabia
Wounded envoy returns home after treatment
Bahrain's ambassador to Iraq who was wounded during a kidnapping attempt in Baghdad in July will be coming home today, diplomatic sources yesterday told Gulf News. Hassan Malallah Al Ansari will arrive from Amman, after a two-day stopover on his home trip from Germany where he has undergone a successful six-hour microscopic nerve-graft surgery. It will be the first time he will be coming to Bahrain following the attack. Dr Khalifa Bin Dayna, Bahrain Surgical Association president, senior consultant and endoscopic surgeon, who arranged for his treatment in Germany, told the media last month that the 57-year-old envoy would need six months to fully recover.

Al Ansari was shot and wounded by gunmen who opened fire on his car in Baghdad on July 5 on his way to work. Reports said he was ambushed by at least eight gunmen aboard a pick-up truck after leaving his residence and they opened fire on him. According to an eye witness, "Two men got out of their cars and screamed at him 'get out of your car'. Instead, the diplomat kept going, and two of the men shot at him with an assault rifle and a pistol.
Posted by: Fred || 09/03/2005 00:00 || Comments || Link || E-Mail|| [272 views] Top|| File under:
Britain
Death Message by 7/7 Bomber Stirs Strong UK Reaction
Politicians, Muslim community leaders and relatives of victims yesterday strongly reacted to a videotape of Mohammad Sidique Khan, the ringleader of the men responsible for the suicide bombings on July 7 on the London transport system which claimed the lives of 56 innocent people, for trying to justify the devastating attacks. In a chilling video message broadcast for the first time on Thursday night by Al-Jazeera Television, the 30-year-old Khan from Dewsbury in West Yorkshire, blamed the British public for the bombings because of its support for Prime Minister

Tony Blair

's government and other Western governments which "continuously perpetuate atrocities" against the Islamic world. This he said made them "directly responsible".

Khan's uncompromising and unapologetic address, and the fact that his message was accompanied by one from Al-Qaeda's Number 2 Ayman Al-Zawahiri, has sent intelligence services and counter-terrorism experts scurrying for clues and hidden messages. "We are at war and I am a soldier," he said and warned of further attacks.

British Foreign Secretary Jack Straw said there could be "no excuse, no justification" for the terror ideology.

From bereaved families of the victims to Muslim community leaders, the message was to the point and unequivocal. This was an act of barbarity and nothing to do with Islam. Khan's Member of Parliament (for Dewsbury), Labour MP Shahid Malik, said he was "shocked and disturbed" by the video. "Khan accuses 'Westerners' of being responsible for the London bombings but we must be clear that the only people responsible for these heinous acts were him and his twisted associates. Far too many Muslims have been living in a state of denial but now they have heard it from the horse's mouth and must come to terms with the undoubted challenge that this presents. We must not allow the evil few to hijack issues such as Palestine or Kashmir or Iraq," he warned.

Another Labour Muslim MP (for Tooting in south London) Sadiq Khan, described the video as "despicable". The Muslim Council of Britain (MCB), who has come under attack for failing mainstream Islam in Britain, said it was "obscene" to suggest justice for the people of Iraq could be obtained by committing an act of injustice against the people of London. Inayat Bunglawala, spokesperson of the MCB stressed that "holding all British people responsible for the Iraq war is just plain wrong ." However, in a swipe at Prime Minister Tony Blair, the MCB reminded that "this tape does serve to confirm that the war in Iraq and our policies in the Middle East have indeed led to a radicalization amongst a section of Muslim youth."
Posted by: Fred || 09/03/2005 00:00 || Comments || Link || E-Mail|| [270 views] Top|| File under:
Europe
EU to set up charity guidelines
The EU's Justice and Security Commission, led by Franco Frattini, has decided to create a code of conduct for member states and charitable organisations, on the vulnerability of the latter to financing terrorism. The draft is in the possession of the non-profit making sector's weekly magazine, "Vita" and in today's issue there are some worries expressed by the managers of Italian NGO's. According to "Vita" the draft is already doing damage by associating NGO's with Al Qaeda and suicide bombers. The main problem is seen to be that subscription has been voluntary, but if member states accept the recommendation, the code will become obligatory if you want financing from Brussels. For UK NGO's, the Scottish Scvo, the Welsh Wcva and the Northern Irish Nicva, underline that those who do not sign the code may be associated with financers of terrorism. The draft, in its appendix, has "indicators of danger, which for the European Commission would raise the possibility of collusion with criminal activities and lead to decreased financing. Brussels sees the danger being NGO's that share their offices with other bodies, but also associations that do not update their internet site at least once a year, giving the impression of being inactive, or those who do not cooperate with public institutions to contest political decisions they consider to be mistaken. Edo Patriarca, Voluntary Sector Forum spokesman, writes that it is a terrible error to see NGO's as easily pollutable by international terrorism and why not investigate financiers who are perhaps more involved in the flow of money that goes to the terrorists? General Secretary of Intersos (a landmine removal NGO), Nino Sergi, underlined that this turns on its head the order on which are society is based, so that you are a suspected financer unless you show otherwise. Chairman of Cesvi, one of Italy's most active NGO's, Maurizio Carrara, explained that all other sectors, profit-making and financial have been left out, with only two mentioned and European NGO's have been as a form of terrorist financing. Chairman of Italian NGO's, Sergio Marelli, asked whether this is not the usual face saving operation by Tony Blair's government to cover Iraqi misdeeds and to highlight the struggle against terrorism", and then Marelli asked why only NGO's were under the magnifying glass.
Posted by: Dan Darling || 09/03/2005 00:08 || Comments || Link || E-Mail|| [268 views] Top|| File under:
International-UN-NGOs
UNSC leaders to meet on preventing incitement to terrorism and conflict
UNITED NATIONS - Leaders of the 15 countries on the powerful UN Security Council will meet during this month's UN summit to put a spotlight on the need to stop inciting terrorism and to prevent conflicts, especially in Africa. The leaders will hold an hour-long open meeting on Sept. 14 on the subject "Threats to International Peace and Security" to consider draft resolutions on the two issues.

Philippines President Gloria Macapagal Arroyo will chair the meeting which will be attended by US President George W. Bush, British Prime Minister Tony Blair, French President Jacques Chirac, Russian President Vladimir Putin, Chinese President Hu Jintao, and the leaders of Algeria, Argentina, Benin, Brazil, Denmark, Greece, Japan, Romania and Tanzania.

Britain circulated a draft resolution Thursday that calls on all governments to adopt laws that prohibit people from inciting anyone to commit terrorist acts - and to deny safe haven to anyone seriously considered to be guilty of such conduct. The proposed resolution also calls on all countries "to counter violent extremist ideologies, including steps to prevent the subversion of educational, cultural, and religious institutions by terrorists and their supporters."


"There. That oughta do it. Lunch?"

A draft resolution circulated Friday by Algeria, Benin and Tanzania calls for greater UN efforts to prevent internal crises from spilling over into armed conflicts and to prevent conflicts that have been settled from reigniting. It stresses "the critical importance" of disarming, demobilizing and reintegrating ex-combatants and calls for strengthening the UN's capacity to prevent conflict through a host of measures. They include promoting regional mediation and preventive diplomacy and regularly assessing developments in regions at risk of conflict.

The draft resolution puts special focus on Africa, calling for an effective partnership for peace and development between the Security Council and the 53-nation African Union. It also urges all African states to prohibit unconstitutional changes in government, to promote independent judicial systems, and to bring to justice the perpetrators of war crimes, genocide and crimes against humanity.

The more than 170 world leaders expected at the summit may also be asked to address both terrorism and conflict prevention in a final document. But the proposed 39-page draft is still under intense negotiations, and serious differences remain on virtually all key issues.
Posted by: Steve White || 09/03/2005 00:24 || Comments || Link || E-Mail|| [281 views] Top|| File under:
Southeast Asia
Sunday School teachers get 3 years prison
WND has been following this. More proof oecumenism and tolerance seem to be a one-way road among religions.


In an Indonesian court under threat of violence from Islamic radicals, three women were found guilty yesterday of violating the country's Child Protection Act by "Christianizing" Muslims. Rebecca Laonita, Ratna Mala Bangun, and Ety Pangesti – who conducted a "Happy Week" program in their homes – were sentenced to three years in prison.

Indonesia's Child Protection Act of 2002 prohibits the enticement of minors to convert to another religion. The three women had operated the Sunday School program out of one of their homes until it was closed by a local branch of the Muslim Clerics Council in May, according to the British-based human-rights group Jubilee Campaign.

The women began accepting Muslim children only after receiving permission from the children's parents or guardians, the British group said. But the Muslim Clerics Council, claiming the women had no such permission, pressured the police to arrest them in mid-May. The women remained in jail for the duration of their trial.

At the trial, radical Muslim activists staged vociferous protests, conducting prayers both outside and within the courtroom and loudly demanded that the defendants be convicted. An observer who had attended most of the court sessions said yesterday was no different. "[The protestors] arrived in nine trucks and brought a coffin to bury the accused if they were not found guilty. Their violent threats continued in their speeches before the session began. When the panel of judges read the verdict 
 the crowd erupted with 'Allahu akbar' or 'Allah is greatest.'"


Fortunately, the court wasn't intimidated in the least. Right?

The three women, described by friends as "ordinary housewives," were relieved that they had not been given the maximum five-year prison sentence, reported the Compass Direct news service, which specializes in stories about persecution of Christians. All three, however, were devastated at the prospect of being separated from their children, who range from 6 to 19 years of age, Compass said.

Paul Marshall, a senior fellow at Freedom House's Center for Religious Freedom in Washington, D.C., told Compass Direct the case could establish a dangerous precedent. "It's especially troubling and worrisome since it occurred in Indonesia, a country long known for its relative religious freedom," Marshall said. "If it signifies the future direction of the country, the consequences will be terrible."


Paul has caught up to where Rantburg was a couple years ago.

Defense attorneys argued that several of the Muslim parents had been photographed with their children during the Sunday school activities, Compass reported, demonstrating parental approval. But when Muslim leaders complained, the parents refused to testify in support of the women.
The "Happy Sunday" program was established in September 2003 to meet legal requirements for a local elementary school. Zakaria, who pastors the Christian Church of David's Camp in Harguelis, West Java, was approached by the school in August 2003 and asked to provide a Christian education program for Christian students that complied with the National Education System Bill that came into effect that year.

Compass Direct said that since the first accusations were made, Muslim authorities in West Java have forced Zakaria's church to close. Over the past year, Muslim leaders have forced at least 60 unlicensed churches in West Java to shut down.

A controversial 1969 ministerial decree required all houses of worship to obtain a permit from local authorities in the Muslim-dominated state. Police Chief Insp. Gen. Firman Gani told the Jakarta Post in a story published Wednesday that police would protect licensed churches from forcible closure but would uphold the decree.

A Post editorial said the forced closure of churches had reached an alarming level, and the government seemed to have no political will to uphold freedom of religion as guaranteed in the constitution. The writer concluded, "It is time now to stop pretending that Indonesia is a perfect model for religious tolerance ... the people of this nation are less tolerant now toward differences in religion."
Posted by: anonymous5089 || 09/03/2005 08:46 || Comments || Link || E-Mail|| [388 views] Top|| File under:
Report: Burma readies site for nuke program
From Geostrategy-direct, subscription req'd.


The military government in Rangoon is preparing to build a secret nuclear program near the western slopes of the Shan hills, according to a report by an opposition group.
The opposition Shanland web site reported Aug. 15 that the nuclear facility would be located near Maymyo, officially known as Pyin Oo Lwin, some 42 miles east of Mandalay. The region is flat and surrounded on all sides by steep hills. The area also is shrouded in mist year-round, making it ideal for secret nuclear activities, the report said.


Area 51 equivalent of Burma...


Villages and fields around the site have been taken over without compensation since 2003 and roads and tunnels are being built. The area also has been declared off-limits to local people. Anyone violating the travel ban faces imprisonment.


And imprisonment in a Burmese jail is not like Club Gitmo.


An airfield also has been under construction since last year at Aneesakhan and a large number of houses were demolished in the area for the airfield.
"Sources close to the military say the army is transferring the nuclear plant from Magwe to Maymyo," the report stated. "However, they have so far been unable to give further details."


We can say no more!™


The city of Maymyo has been militarized for the past 10 years. A government military academy is located there.
Intelligence reports over the past two years have indicated that Burma is building a nuclear power program with help from North Korea and Russia, to which Burmese nationals have been sent for training.


The NORKS and our friends the Russians. *sigh*


The Rangoon government has denied its nuclear program is weapons-related.


We will just be producing medical radioisotopes and electricity for the People [/standard line]


Since the nuclear program is being run by the military, it is fueling concerns that it is a weapons program or will become one in the future.


Insert Master of the Obvious sticker here. What does the Burmese military have planned when they get nukes? Buying respect with a big stick?



Posted by: Alaska Paul || 09/03/2005 00:50 || Comments || Link || E-Mail|| [281 views] Top|| File under:
Malaysia Not to Hand Back Thai Muslims
Walking a diplomatic tightrope, Malaysia gave an assurance yesterday it would not immediately hand back 131 Thai Muslims who fled across the border this week from troubled southern Thailand. The mainly Muslim nation, with cultural and religious links with Thailand's predominantly Muslim south, has taken the 64 men, 24 women and 43 children into immigration detention and is studying claims that they fled in fear of Thai security forces. "The initial reports we have seem to suggest that they fear for their life and so they have come to this side," Foreign Minister Syed Hamid Albar told reporters in Kuala Lumpur. The group, which crossed the porous border on Tuesday, is the largest to come to Malaysia seeking protection from violence in southern Thailand, where tensions between many Muslims and Thai security forces have flared since January 2004. Malaysia is under some pressure domestically to treat the group sympathetically. But it also risks upsetting Thailand which, according to Syed Hamid, has denied the group's claims. "I have spoken twice today to the Thai foreign minister and he has told me there is no truth to them," he said, referring to media reports that the Thais were afraid to return home.

In Bangkok, Thai Foreign Ministry spokesman Sihasak Phuangketkeow said the people were detained for "illegally entering" Malaysia and would be interviewed by Malaysian officials, a process that could take up to two weeks. "They don't have any documents," Sihasak told reporters, while denying the group's reported claims to be fleeing harassment by Thai soldiers and police.
Posted by: Fred || 09/03/2005 00:00 || Comments || Link || E-Mail|| [260 views] Top|| File under:
Syria-Lebanon-Iran
Arab Bank subject of terror lawsuits
A federal judge upheld three lawsuits Friday accusing Jordan-based Arab Bank of promoting Palestinian suicide attacks by funnelling Saudi money to bombers' families. U.S. District Judge Nina Gershon denied six of eight counts in Arab Bank's March motion to dismiss the litigation, allowing bombing survivors and victims' families to move forward with their lawsuits seeking hundreds of millions of dollars in damages.

The lawsuits claim that Arab Bank aided terrorism by acting as the administrator of an insurance plan? by the Saudi Committee in Support of the Intifada Al Quds, which paid $5,300 (U.S.) to the families of Palestinian bombers killed in attacks by Hamas, Islamic Jihad and Al Aqsa Martyrs' Brigades.

The plaintiffs are U.S. citizens, including the widow of John Linde Jr., a security guard from Missouri who died when a bomb tore apart a vehicle in a U.S. diplomatic convoy in the Gaza Strip in 2003.

Arab Bank contended the lawsuit should be thrown out because the bank had no intention of promoting terrorism and because the plaintiffs could not link the bank's actions to their injuries or their relatives' deaths.

It really opens the way for all of these American terror victims to have their day in court,? said Mark Werbner, one of the lawsuit's lead attorney. In a statement, Arab Bank said it was pleased by the judge's decision to dismiss two of the eight counts in the lawsuits. Arab Bank remains confident that it will prevail at trial. The bank abhors terrorism.

U.S. regulators announced last month that Arab Bank would pay a $24-million civil fine for allegedly inadequate controls to prevent money laundering at its New York branch. The Central Bank of Jordan, which oversees the operations of Arab Bank, announced earlier this year that the New York branch would be closed.
Posted by: Groluns Snoluter6338 || 09/03/2005 09:55 || Comments || Link || E-Mail|| [271 views] Top|| File under:
New officer takes over temporary command of Lebanese
Lebanese Republican Guards Staff Brigadier Khalil Al-Musinn has temporarily taken over the command of the Republican Guard Division after its commander, General Mustafa Hamdan was taken into custody in connection with the continuing UN-led probe into the February 14 murder of former Lebanese Prime Minister Rafik Al-Hariri. "Al-Musinn, who was Hamdan's assistant, has assumed the new status as a normal and legal procedure in cases of absence of his superior for more than two days," a Republican Guard source told KUNA Friday.

Hamdan and three other generals, were detained earlier this week for interrogations as suspects in the February 14 murder of Hariri. The head of the UN probe into the murder, former Germen Prosecutor Detlev Mehlis, has already interrogated the four and has handed them to Lebanese judiciary authorities to be prosecuted according to Lebanese laws.
Posted by: Fred || 09/03/2005 00:00 || Comments || Link || E-Mail|| [306 views] Top|| File under:
Afghanistan/South Asia
139,000 Pakistanis deported in last two years
According to the data provided to the National Assembly on Tuesday, approximately 139,000 Pakistanis have been deported from 47 countries, including the United States, European Union and Arab countries, during the last two years.

The documents showed that most Pakistanis were expelled from the Middle Eastern countries, including Saudi Arabia (51,195), the United Arab Emirates (32,503), Oman (20,388) and Iran (15, 849).

According to a country-wise break-up, 50 Pakistanis were deported from Bahrain, 507 from Kuwait, 200 from Qatar, 82 from Yemen, 22 from Jordan, 12 from Iraq, 33 from Syria, 45 from Egypt, 3 from Nepal, 403 from Sri Lanka, 370 from Libya, 1,727 from South Africa, 1 from Nigeria, 7 from Kenya, 24 from Morocco, 5 from Mauritius, 3 from Sudan, 10 from Zimbabwe, 4 from Zambia, 49 from Switzerland, 22 from France, 7 from Austria, 2 from Slovakia, 4 from Romania, 39 from Poland, 125 from Canada, 13530 from Turkey, 21 from Denmark, 25 from Lithuania, 27 from Sweden, 45 from the Russian Federation, 26 from Norway, 13 from Serbia and Montenegro, 39 from Spain, 75 from the Netherlands, 12 from Italy, 261 from Cyprus, 46 from Belgium, 575 from Afghanistan, 34 from Australia and 1 from New Zealand.
Posted by: john || 09/03/2005 06:53 || Comments || Link || E-Mail|| [289 views] Top|| File under:
Foreign funding behind Bangladesh booms
Bangladesh authorities said that the Aug 17 natwionwide terror attacks were planned in mid-April and funded by Kuwait-based organisation Revival of Islamic Heritage Society (RIHS) and an imam of a British mosque.


I guess that's the Islamic heritage they're so intent on reviving...

About 460 bombs went off in 63 of Bangladesh's 64 districts that morning, killing two and injuring more than 100. A top official of the police's Special Branch (SB) seeking anonymity said important meetings prior to the explosions were held in Naogaon, Joypurhat, Gaibandha, Kurigram, Lalmonirhat, Chittagong, Barisal, Satkhira and Dhaka at different times between mid-April and mid-August. The official also said the decision to launch the bomb attacks was finalised after Moulana Ataur Rahman, imam of a mosque in Britain and also director of the Ahle Hadith Library and Information Centre at Nagheshwari in Kurigram, came to the country on April 17 and left on Aug 20.

Soon after returning home, Ataur had had meetings with Abdur Rahman, chief of banned militant group Jamaatul Mujahideen Bangladesh (JMB), and Siddiqul Islam alias Bangla Bhai, operations commander of Jagrata Muslim Janata Bangladesh (JMJB). Investigators obtained the information from three suspects -- Noor Mohammad, Hafez Habibullah, and Shamsul Huda. "We are looking into their statements. These are very vital clues," said the official. "We are trying to arrest Abdul Malek, the man who looks after the Ahle Hadith's information centre at Nagheshwari in absence of Ataur. He may give us some significant leads to the investigation," he added.

He said Kuwait's RIHS was one of the key sources of funds necessary to have staged the near-simultaneous explosions across the country. Bangladesh intelligence agencies have recently recommended banning RIHS for financing Islamist militants in the country.


I'd call that a pretty good idea. A nice diplonote to Kuwait might help, too. Then there are international arrest warrants for the financiers. Or they could just unleash RAB and have them all meet with unfortunate accidents.

In a report prepared to suggest ways and means to root out militancy, the agencies have advised the government to close down the organisation, claiming that it seems to be more concerned with promoting militancy rather than protecting Islamic heritage, said an intelligence source.


The two being the same, they probably don't see a conflict...

The agencies found that the NGO, also known as Jomiatul Ehya-ut Turaj, had been accused of rearing Islamist extremists in Pakistan and Afghanistan as well. It provided funds to Tawhid Trust and Hadith Foundation, both legally and illegally. Both the recipient organisations were founded by militant kingpin Asadullah Al Galib. Intelligence men said Galib, now in jail, and his organisation Ahle Hadith Andolon Bangladesh (Ahab) had been channelling funds to JMB, blamed for the Aug 17 blitz. Following statements from Noor, Habib and Shamsul, police raided Ahle Hadith Library and Information Centre at Nagheswari on Wednesday (Aug 31) and recovered six books titled Islam ebong Attaghati Mussalman (Islam and suicidal Muslims). But caretaker Abdul Malek managed to evade capture. Police also raided the Nageshwari house of Abu Bakar, a Dhaka city unit leader of Islami Oikya Andolon, and recovered banners and leaflets championing Islamic movement and documents of RIHS.
Posted by: Dan Darling || 09/03/2005 01:42 || Comments || Link || E-Mail|| [305 views] Top|| File under:
Iraq-Jordan
Al-Qaeda denies role in Iraqi stampede
The Iraqi section of Al-Qaida, headed by Abu Musab al-Zarqawi, has said it was not involved in the stampede that killed almost 1000 people on a Shia pilgrimage in Baghdad earlier this week.

"The Al-Qaida organisation in Mesopotamia denies any implication in the events at (the mosque at) Kadhimiya, we have nothing whatsoever to do with it," said a statement posted on the internet and signed by Abu Maissara al-Iraki, head of the group's information department.

It was not possible to verify the authenticity of the statement.

At least 965 people died and 815 were injured on Wednesday in a stampede on a bridge in Baghdad provoked by rumours that one or more human bombers were among the pilgrims.

Iraqi President Jalal Talabani has accused "terrorists" of being responsible and several senior Iraqis have suggested Sunni fighters were to blame.
Posted by: Dan Darling || 09/03/2005 00:14 || Comments || Link || E-Mail|| [276 views] Top|| File under:
Terror Networks & Islam
US official sez al-Qaeda tape isn't proof of involvement in 7/7
Sounds rather counter-intuitive to me, but okay ...


An Al Qaeda videotape featuring a pre-death statement by the suspected ringleader of the July 7 London suicide bombings does not prove the attack was carried out by Osama bin Laden's militant network, a US official said on Friday.

The official, speaking on condition of anonymity because of the sensitivity of the issue, said the Bush administration believes the tape containing the statement by Mohammad Sidique Khan and a message from Al Qaeda second-in-command Ayman al-Zawahri is authentic.

"There's never been a fake (Al Qaeda) tape," the official told Reuters.

"I'm sure Al Qaeda is happy to get the word out saying they inspired the event. But the tape doesn't prove that Al Qaeda was behind the attack.

"Clearly they're capable of getting their message out. They use their PR machine to do just that," the official added.

Al Jazeera television on Thursday showed Zawahri and Khan in separate segments of videotaped statements, which the network described as a claim of responsibility from Al Qaeda for the blasts on London's transport system that killed 52 people.

London police have said the attacks bore the hallmarks of an Al Qaeda attack but have no evidence that an Al Qaeda mastermind was behind the bombings.

In the tape, Khan referred to bin Laden, Zawahri and Al Qaeda's leader in Iraq, Abu Musab al-Zarqawi, as "today's heroes" and warned of more attacks.

Zawahri praised the London bombings a slap in the face of "arrogant, crusader British rulers" and warned of further retaliation for Western intervention in Iraq, Afghanistan and the Middle East.
Posted by: Dan Darling || 09/03/2005 00:06 || Comments || Link || E-Mail|| [288 views] Top|| File under:
Reversing Fatwas' Out of Fear
Abdul Rahman Al-Rashed the general manager of Al -Arabiya television. Mr. Al Rashed is also the former editor-in-chief of Asharq Al- Awsat, and the leading Arabic weekly magazine, Al Majalla. He is also a senior Columnist in the daily newspapers of Al Madina and Al Bilad. He is a US post-graduate degree in mass communications. He has been a guest on many TV current affairs programs. He is currently based in Dubai.
With the British government's announcement to oust extremists came the alterations in their words and actions. We have witnessed the fleeing of Omar Bakri to Lebanon and his declaration to his adherence of tolerance and non-violence. Sheikh Abu-Bashir al-Tartusi also changed his stance and refuted suicide attacks. He reiterated his new position by quoting sayings of the Prophet Mohamed that refer to the importance of peace. al-Tartusi, it would seem, had never heard of these sayings prior to Tony Blair's decision to repatriate people such as himself.

The common factor amongst those who have fled and those who have reconsidered their views is that they fear being sent back to their countries of origin and the possibility of being imprisoned. How ironic that these people are comfortable in sending others to their deaths, yet they refuse to pay a small price such as extradition or imprisonment even when the alternative is to disclaim fatwas (religious rulings) that they had previously issued.

Such changes however, have been positive, even if they are just a result of fear. Recent reversions have also come from Sunni preachers in Iraq who openly declared the interdiction of suicide bombings when not long ago they would openly state that such operations are part of the religious holy war (Jihad). Such preachers would emphasize their belief that suicide bombers who attacked military areas, children's schools, police offices and civilian hospitals are not assassins. They would also argue that he who does not share this point of view should also be killed whether he is the imam of a mosque, a university professor or a barber who does not cut his customer's hair according to their style.

Politics seems to have overruled religious edicts even though such edicts are far from the true meaning of religion. Shiite preachers have made announcements claiming that Americans are evil and should not be dealt with, yet suddenly, their perspective will change and claim that not only are Americans friends but also allies. Such a change is becoming more evident amongst Sunni preachers whose main concern was to criminalize and denounce the occupying forces as infidels yet now they call upon Washington to support them in drafting a new constitution.

The truth remains that such words sought to politicize religion so that these preachers could cause confusion amongst the people. In Saudi Arabia, some preachers interfere in politics despite being completely ignorant of the current political status, and there have been many deaths amongst those who involve themselves in acts of terrorism.

Why do they express such sentiments? When this question was posed to one of these preachers, Sheikh Ali al-Khodeir who eventually retracted his religious edicts, he replied that such words were mistaken attempts that do not suit the modern world. Al-Khodeir said, "We never imagined that we could possibly reach the level of bloodshed that we once witnessed in Algeria. This bloodshed must stop." At least this Sheikh had admitted his ignorance whereas others merely retract their words to escape punishment.
Posted by: Fred || 09/03/2005 00:00 || Comments || Link || E-Mail|| [276 views] Top|| File under:
Israel-Palestine
Israel Freezes Plans to Expand WB Settlement
Israel will not expand its largest West Bank settlement until it has US approval for the project, Israel's vice premier said in an interview published yesterday, an issue that touches on one of the thorniest issues regarding the future of Jerusalem. Expanding the Maaleh Adumim settlement would cut off Jerusalem from the West Bank, making it virtually impossible for the Palestinians to establish a future capital in the eastern part of the city. In the past, Israeli-Palestinian peace talks have broken down largely due to the impasse over the fate of Jerusalem. Bloodshed has also erupted over the city, home to shrines sacred to Judaism and Islam.

Palestinian officials yesterday welcomed the comments by Israeli Vice Premier Ehud Olmert, but said they have not been formally notified of a decision to suspend the expansion. The chief Palestinian negotiator, Saeb Erekat, urged Israel to call off the construction altogether. The United States has repeatedly asked Israel not to expand West Bank settlements, in line with its commitment under the internationally backed road map peace plan, and specifically condemned the Maaleh Adumim expansion project.
Posted by: Fred || 09/03/2005 00:00 || Comments || Link || E-Mail|| [257 views] Top|| File under:
Africa: North
Egyptian Judges Demand Freedom in Poll Work
Egypt's judges decided yesterday to take part in the supervision of the Sept. 7 presidential poll but warned they would not endorse its result if their demands for more transparency were not met. The assembly of the judges — some of whom had favored a boycott — was tipped as an important measure of the credibility of Egypt's first ever contested presidential election.

Judges' syndicate chairman Zakariya Abdel Aziz read a resolution which was approved by a majority of the 2,500 judges who attended the meeting. He warned the electoral commission that if the 8,000 strong syndicate's demands were not met, the poll's transparency could not be guaranteed and that the judges would distance themselves from the result. "We will tell the world that we cannot endorse the election's result," he said. Egypt's all-powerful electoral commission — which opposition groups charge is controlled by President Hosni Mubark's ruling party — has rejected the principle of other election monitors, Egyptian or international. One of the main conditions listed Friday by the judges was the presence in polling stations of monitors from civil society NGOs.
Posted by: Fred || 09/03/2005 00:00 || Comments || Link || E-Mail|| [267 views] Top|| File under:
Afghanistan/South Asia
Pakistan-Israel Talks Anger Hard-Liners
Pakistan's initiation of high-level talks with Israel prompted fury from Islamic hard-liners who stormed out of Parliament on Friday and called protests in major cities across the country.
But despite fiery rhetoric, the rallies held after Friday prayers were poorly attended, and newspaper commentators gave the landmark meeting between Israeli Foreign Minister Silvan Shalom and his Pakistani counterpart Khursheed Kasuri a cautious welcome.

Thursday's meeting in Turkey was the first high-level contact between the two countries — a direct response to Israel's recent removal of Jewish settlers from the Gaza Strip. However, Foreign Ministry spokesman Mohammed Naeem Khan said there are no plans for President Gen.

Pervez Musharraf

to meet with Israeli Prime Minister

Ariel Sharon

at the sidelines of the U.N. General Assembly meeting later this month — a possibility that Shalom said he had discussed with Kasuri.

News of the meeting in Turkey surprised many here, and hard-line Islamic clerics from an influential, anti-U.S. opposition bloc in Pakistan's Parliament responded quickly with a call for protests in major cities across the country. The rallies fizzled. At the largest, about 300 supporters of an opposition coalition of six Islamic parties, Mutahida Majlis-e-Amal, gathered in the northwestern city of Peshawar. Smaller protests were staged by the coalition in Quetta and Karachi. At a rally in Rawalpindi, near the capital, only about a dozen people showed up.


Don'tcha hate it when that happens? Qazi must be taking the gas pipe about now...
Posted by: Fred || 09/03/2005 00:00 || Comments || Link || E-Mail|| [276 views] Top|| File under:
Israel-Palestine
Palestinians Set to Take Over Settlements
Palestinians are preparing to take over abandoned Jewish settlements in Gaza — drawing up plans for high-rise apartments and debating whether to name evacuated towns after deceased leaders or historical events.


"Oh, gosh! Should we name it Arafatburg or Villa Bus Boom?"
The Palestinian Authority says it's ready to assume control, but the most important decisions for Gaza's future — how to get people and goods in and out — are still up in the air. Israel is expected to complete its military pullout from Gaza within two weeks, after having emptied the coastal strip and four West Bank enclaves of some 9,000 Israeli settlers. Now the Palestinians are fast at work figuring out what do with the land they call "liberated," and dreams of a better future abound. In the evacuated areas, the Palestinians envision parks, industrial zones, a new seaport, a nature reserve, tourism facilities and new housing to ease overcrowding in the fenced-in coastal strip that is home to 1.4 million mostly impoverished Palestinians.

Palestinian security forces will enter the settlement areas as soon as Israeli troops leave, most likely on Sept. 15, to "clear the area of any possible explosive objects or land mines," said Interior Ministry spokesman Tawfek Abu Khoussa. In the meantime, officials have been handing out fliers declaring "The Future is Ours" and admonishing Gazans to stay out of the settlements.
Posted by: Fred || 09/03/2005 00:00 || Comments || Link || E-Mail|| [277 views] Top|| File under:
Iraq-Jordan
Iraqis Will Handle Security for Elections
U.S.-trained Iraqi police and military forces will handle most of the security duties during nationwide voting in October and December, so the American military is likely to send only a few thousand extra troops to Iraq for that mission, a senior U.S. commander said Friday. Some officials had indicated recently that up to 20,000 extra U.S. troops might be needed during the voting. Lt. Gen. John Vines, commander of Multi-National Corps-Iraq, said he expected to need no more than 2,000 extra troops because there are thousands more Iraqi troops available than during last January's election. The Pentagon says Iraq has about 180,000 security forces now, compared to about 130,000 last January.
Posted by: Fred || 09/03/2005 00:00 || Comments || Link || E-Mail|| [428 views] Top|| File under:
Who's in the News
70
[untagged]
Bookmark
E-Mail Me
The Classics
The O Club
Rantburg Store
The Bloids
The Never-ending Story
Thugburg
Gulf War I
The Way We Were
Bio
Merry-Go-Blog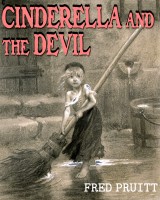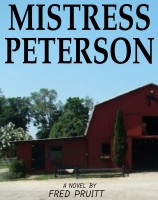 On Sale now!


A multi-volume chronology and reference guide set detailing three years of the Mexican Drug War between 2010 and 2012.

Rantburg.com and borderlandbeat.com correspondent and author Chris Covert presents his first non-fiction work detailing the drug and gang related violence in Mexico.

Chris gives us Mexican press dispatches of drug and gang war violence over three years, presented in a multi volume set intended to chronicle the death, violence and mayhem which has dominated Mexico for six years.
Click here for more information


Meet the Mods
In no particular order...


Steve White
Seafarious
Pappy
lotp
Scooter McGruder
john frum
tu3031
badanov
sherry
ryuge
GolfBravoUSMC
Bright Pebbles
trailing wife
Gloria
Fred
Besoeker
Glenmore
Frank G
3dc
Skidmark
Alaska Paul



Better than the average link...



Rantburg was assembled from recycled algorithms in the United States of America. No trees were destroyed in the production of this weblog. We did hurt some, though. Sorry.
18.210.11.249