-Short Attention Span Theater-
Jesus in a pasta dish
A man in California claims the image of Jesus appeared to him while he was eating a plate of manicotti at an Italian restaurant, according to a Local 6 News report. Leo Williams said the image appeared before his eyes in the form of a bubbling, burned portion of cheese on his pasta dinner. Williams showed several people at the business who said they also saw the Jesus image and began to take photos of the discovery.

"I looked at the plate and before I started to eat it I thought, I'm not sure about this," Williams said. "So, we called the hostess. She came over and just got chills. The next thing you know you got the cameras coming out. You got people who are eating here coming to our table to see it. They just had chili chills. There were about 100 people taking pictures."

Williams said since the lunch, a chronic stomach problem he has had since birth has vanished.

Posted by: Jackal || 03/11/2006 18:49 || Comments || Link || E-Mail|| [6471 views] Top|| File under:
Caribbean-Latin America
Oh, Goodie: Fidel Gets New Plane From Ruskies
Cuba has purchased a top-of-the-line Russian airliner for President Fidel Castro, the BBC reported Thursday.

The plane is one of two Russian planes being purchased by the communist island for a total price of $110 million.

The other plane will reportedly be used to transport Cuban workers back and forth from Venezuela.

Russian manufacturer Ilyushin said Castro`s plane was completely customized for the long-time Cuban leader and included state of the art electronics and a sofa bed.


Posted by: Captain America || 03/11/2006 17:00 || Comments || Link || E-Mail|| [6461 views] Top|| File under:
Europe
Milosevic death won't stop war crimes trial
ScrappleFace
(2006-03-11) — The sudden death of former Yugoslav leader Slobodan Milosevic in a United Nations prison toady won't keep "the butcher of the Balkans" off the witness stand nor slow the proceedings in his genocide trial, according to an unnamed spokesman at the Hague.

"If he thinks that he can slow down this court by dying, he's gravely mistaken," said the anonymous source. "There's nothing that can retard our administration of justice, nor reduce the credibility of this global institution."

Mr. Milosovic, imprisoned at the Hague five years ago, faces a variety of war crimes charges, including the genocide of more than 8,000 Muslims during his bloody decade ruling the former Soviet state.

The court spokesman said that after an autopsy, Mr. Milosevic would now undergo another round of psychiatric examinations to determine his continuing fitness to stand trial.
Posted by: Korora || 03/11/2006 17:31 || Comments || Link || E-Mail|| [6462 views] Top|| File under:
Master Criminals Steal £75million In Monopoly Money
BUNGLING crooks who robbed a van on its way to Heathrow got away with £75million — in MONOPOLY money. The gang snatched the white Ford Transit from a street — convinced it was crammed with genuine currency. But it was carrying hundreds of copies of the family board game, plus bundles of worthless Monopoly £500 and £100 notes to be used in an ad campaign.

Police last night vowed to send the hopeless Great Game Robbers straight to jail — WITHOUT passing Go. One detective quipped: "There will be no Get Out Of Jail free card for these chancers when we catch them.

"And they won't be collecting £200 either."

The brand new liquid petroleum gas van was stolen as its driver made a delivery in Slough, near the airport. A courier was due to drive it to Heathrow next day, so its cargo could be loaded on a plane to Czech capital Prague.

Inside were copies of a new express travel version of the traditional property-buying game — and piles of notes issued by the fictional Bank of Monopoly. They were to be used as props in a commercial by makers Hasbro, being filmed in Prague to highlight how Monopoly has become an international game. One scene was to show notes raining down over the city on to happy players.

Police are working on the theory that word got around the criminal world that an important shipment was in transit — and that somehow the gang became convinced that real money was involved. A police source said: "Apparently the driver left his keys in the van and came back to see a man inside trying to start it.

"He tried to haul the thief from the vehicle but was unsuccessful and it sped off."

The van was spotted ten days after the theft, but its contents had gone. A 32-year-old man at the wheel was arrested and was last night being held on remand.
Posted by: Anonymoose || 03/11/2006 09:28 || Comments || Link || E-Mail|| [6472 views] Top|| File under:
Milosevic found dead in his cell
Former Yugoslav President Slobodan Milosevic has died, the UN tribunal said on Saturday, just decades months before his war crimes trial was expected to conclude.


It was expected to conclude? Who knew?

"Milosevic was found lifeless on his bed in his cell at the United Nations detention unit," the tribunal said in a statement.


"Time to get up, Slobo!... Slobo?"

"The guard immediately alerted the detention unit officer in command and the medical officer. The latter confirmed that Slobodan Milosevic was dead."
The tribunal said the Dutch police and a Dutch coroner were called in and started an inquiry. A full autopsy and toxicological examination have been ordered.


"Dr. Quincy? Ms. del Ponte's on the line. Should I tell her you're out?"

Milosevic's family has been informed, it added. The tribunal did not say how Milosevic had died. French Foreign Minister Philippe Douste-Blazy said Milosevic had died of natural causes.


I'd guess he died of boredom, myself...

This was the Netherlands. Wonder if they euthanized him?
In a statement at an EU foreign ministers meeting just after news of Milosevic's death was confirmed, he said: "With the death of Milosevic, one of the main actors if not the the main actor in the Balkan wars of the late 20th century has left the scene."


G'bye, Slobo! Give our warmest regards to Himmler!

"I would like to spare a thought for all those who suffered so much from ethnic cleansing, tens of thousands of men, women and children, which Milosevic conceived and planned."


"... but they're all dead, and we were all so much younger then, so it's time to move on."

Serbia-Montenegro Foreign Minister Vuk Draskovic said on Saturday it was a pity former President Slobodan Milosevic had not been tried in his own country. "Milosevic organised many many assassinations of people of my party, of people of my family... He ordered a few times asasination attempts against my life," Draskovic told reporters at a European Union foreign ministers' meeting. "What can I say? I can say it's a pity he didn't face justice in Belgrade."


Wonder if Ramsey Clark's signed up to represent him before St. Peter yet...

Milosevic's death does not change the need for Serbia and Montenegro to come to terms with its past, the Austrian presidency of the European Union said.


5... 4... 3... 2... Cue the Munchkins!

Milosevic, 64, suffered a heart condition and high blood pressure which had repeatedly interrupted his trial in The Hague on charges of genocide, crimes against humanity and war crimes during the bloody disintegration of Yugoslavia in the 1990s. Two cardiologists treating Milosevic in The Hague had warned he was at risk of a potentially life threatening condition known as a hypertensive emergency, when surges in blood pressure can damage the heart, kidneys and central nervous system. Last month, the tribunal rejected a request by Milosevic to travel to Russia for specialist medical treatment, noting that his trial - that has already lasted four interminable years - was in the final stages and he might not return to complete it. The court said Milosevic's lawyers had not shown that his medical needs could not be met in the Netherlands and said experts from abroad could come to The Hague to treat him. Milosevic, who was overthrown in 2000 and sent to The Hague in June 2001, said last month his health was worsening.


So, on his headstone they can engrave "See? I told you I was sick!"
Posted by: Paul Moloney || 03/11/2006 08:26 || Comments || Link || E-Mail|| [6463 views] Top|| File under:
Milosevic dies in jail
AMSTERDAM (Reuters) - Former Yugoslav President Slobodan Milosevic has died, the UN tribunal said on Saturday.



Duplicate. Snipped, but saved for comments.





Another successful detention and prosecution by the EU



Posted by: Nimble Spemble || 03/11/2006 08:04 || Comments || Link || E-Mail|| [6460 views] Top|| File under:
Berlusconi faces trouble as election nears
A month before tight national elections, Prime Minister Silvio Berlusconi was besieged today by two new embarrassments: Prosecutors asked that he be put on trial for corruption, and his health minister resigned over accusations that he spied on political opponents. Neither development seemed the silver bullet that would kill off Mr. Berlusconi's chances for a second five-year term, as the opposition might fervently wish. Over a decade in which Mr. Berlusconi has been both in politics and the courtroom, Italians have long overlooked legal proceedings against him.

Still, this race, at a time of no economic growth and growing frustration among voters here, might be different. Polls indicate that Mr. Berlusconi, Italy's richest man, is running behind his center-left challenger, Romano Prodi.


Prodi is not center-left. There's no center in the man.

There are other problems as well, including an earlier resignation of a minister and continuing disarray among his center-right allies. "It's another two hits on a ship that is not very seaworthy to begin with," said James Walston, a professor at the American University in Rome.

But like anyone who follows Italian politics, Mr. Walston was quick to add that, whatever his weaknesses, Mr. Berlusconi has been fighting hard for re-election and remains very much in the race. "We certainly can't count him out," he said.

Italians go to the polls on April 9 and 10.

Following reports that their investigation was complete, prosecutors in Milan said today that they would ask that Mr. Berlusconi and a British lawyer, David Mills, be put on trial for judicial corruption. The prosecutors released no details, but the case has been widely reported in the Italian news media, and centers on whether Mr. Berlusconi ordered $600,000 to be paid in 1997 in exchange for Mr. Mills' providing false testimony in two other cases against Mr. Berlusconi.

Both Mr. Berlusconi and Mr. Mills have denied the charges, but the case has reverberated in Britain. Mr. Mills and his wife, Tessa Jowell, the British culture minister, separated last weekend after a parliamentary commission cleared Ms. Jowell of any impropriety after accusations that the money was used to pay off the mortgage on the couple's house.

Mr. Berlusconi's allies today dismissed the charges. They said that the timing, during the election, proved the prime minister's long contention that left-leaning prosecutors have a vendetta against him. His spokesman, Paolo Bonaiuti, released a statement calling the charges "false theories — shameful and impossible."

Prosecutors have been quoted in Italian news reports as saying they needed to act quickly because the statute of limitations for the crimes was shortened under legislation passed by Mr. Berlusconi's government. A judge must hold hearings on whether the case will go to trial, a process unlikely to be completed during the last month of campaigning. Such trials drag on for years and — as has been the case in other corruption cases against Mr. Berlusconi — are often voided because the statute of limitations run out.

Later today, the nation's health minister, Francesco Storace, resigned because of a widening scandal over whether he spied on political opponents during a hard-fought regional election last year. Earlier this week, 16 people, including police officers and private investigators, were arrested in the case. There were suspicions that Mr. Storace ordered video surveillance and wiretapping against opponents as he sought re-election as the president of the Lazio region, which includes Rome. He lost the race, and Mr. Berlusconi later appointed him health minister.

In announcing his resignation, Mr. Storace, a member of the National Alliance party, which is aligned with Mr. Berlusconi, released a statement saying that "the mere suspicion" of guilt "hurts me and makes me indignant."

Last month, Mr. Berlusconi's reforms minister, Roberto Calderoli, was forced to resign after he appeared on a television program wearing a T-shirt printed with the cartoons of the Prophet Muhammad that have caused riots around the Muslim world. He stepped down after more than a dozen people were killed in a violent anti-Italian demonstration in Libya.
Posted by: Dan Darling || 03/11/2006 04:07 || Comments || Link || E-Mail|| [6460 views] Top|| File under:
Police fire teargas at French students protesting jobs bill
French police fired teargas outside Paris's Sorbonne university and at least 1,000 students formed a human chain around the landmark Arc de Triomphe Thursday in protests over a new youth jobs contract approved by the upper house of parliament.

Late in the evening a large number of police officers remained deployed around the Sorbonne to contain some 200 protesters massed in front of the main entrance.

The face-off had begun in the early evening and tear gas was fired at around 9:00 pm (2000 GMT) to quell the student crowd and supporters who were pressing officers against the university gates.

Earlier there were several hundred protesters involved in the largely peaceful protest, shouting "scrap the CPE" and other slogans.

The controversial measure known as the First Employment Contract (CPE) -- a key part of the government's strategy to reduce youth unemployment -- introduces a two-year contract for those aged under 26 which can be terminated without explanation by the employer.

The diehard student protesters said they would keep up their protest at the Sorbonne all night.

The Rector-Chancellor of Paris Universities, Maurice Quenet, assured the press that the Sorbonne would open as normal on Friday, after being closed down on Thursday afternoon.

His office said that 80 students had erected barriers inside the university to stop classes from taking place.

Students also gathered near the Arc de Triomphe monument at the top of the Champs Elysees on Thursday afternoon before police took control of the broad square surrounding the arch around 5:30 pm (1630 GMT).

Police put the number of demonstrators at 1,000. Protestors claimed three times this number took part, mainly students from various faculties of the university of Paris.

"The aim of this hard-hitting action on the Champs Elysees is to make ourselves heard by the government which is not listening to us," Marianne, a 23-year-old Sorbonne student, told AFP.

"We will be determined, until the CPE is withdrawn," she said, adding that the demonstration was a peaceful protest.

French Prime Minister Dominique de "Villepin said 'it's not the street that rules' - but today it is!" one demonstrator, a student at Sorbonne university, told AFP.

Unions of employees and university and high school students also called for another day of protests across France to take place on Saturday, March 18.

In a joint statement they called for the next actions to be "even stronger than the last one", referring to mass demonstrations on Tuesday that saw 400,000 people take to the streets.

A day of action by university and high school student is also planned for March 16.

Earlier in the day France's conservative-dominated parliament approved the hotly-contested new youth jobs contract.

It was voted through the upper house Senate by 178 votes to 127 as part of a law on equal opportunities.

It had already passed through the lower house, the National Assembly, late Wednesday.



Posted by: lotp || 03/11/2006 00:00 || Comments || Link || E-Mail|| [6459 views] Top|| File under:
Home Front: Politix
Lurch Lurching Again
As Senator John F. Kerry prepared to make a return to presidential-style politics with a classic day of New Hampshire campaigning, he said that the 2004 run left him tougher and more eager to fight.

''When you get knocked on your ass and lose a race, you've got to stop and reflect on what you're doing, why you're doing it, what matters, and what's important. And I did," Kerry said in an interview in his Senate office on Thursday. ''There's a very different John Kerry now who is absolutely crystal clear about how I communicate what I need to communicate. . . . People are going to be looking for leadership."

Kerry's efforts to launch another presidential bid have prompted grumbling from some Democrats, who question whether a second Kerry candidacy would be good for the party -- or even realistic. Some party insiders expect that leading fund-raisers and strategists will push Kerry out before the race starts, in favor of a fresh face for a party desperate to retake power.

But in most respects, the Massachusetts Democrat has never stopped running for president. He has maintained an aggressive financial operation that, since the end of the last campaign, has raised nearly $4 million for Democrats in races across the country, and has sent $3 million of his own campaign funds to help other candidates.

''I only know that I'm in a position to make this choice," Kerry said, reflecting his belief that he'd be a viable candidate should he decide to run. ''I'll do what I think is the right thing to do, based on my own gut and desire. I will not worry one instant about conventional wisdom. It was dead wrong in the last race, and it probably will be dead wrong again this time. I just don't buy into some of the things I hear around here based upon what happens when I go out and see people around the country."

Kerry has about $15 million on hand in his campaign accounts, a figure that is surpassed only by Senator Hillary Rodham Clinton of New York -- who has a war chest of about $17 million -- among potential 2008 Democratic contenders. He sends regular e-mails to a list of 3 million supporters and has begun trying to energize them by urging them to lobby on legislation and to help veterans who are running for Congress.

Many of the key figures from his 2004 run are still in Kerry's fold, working for either his Senate office or his political action committee. He has assumed a higher-profile role in the Senate. And since November 2004, he has visited 22 states to campaign for local Democrats, deliver speeches, and generate support for his proposal for universal healthcare for children.

''He's done a good job positioning himself as well as could be under the circumstances," said Joe Keefe, a former New Hampshire Democratic Party chairman. ''In a party that historically wants to bury the previous nominee, he's in a good position to buck that trend."

Kathy Sullivan, the current chairwoman of the New Hampshire Democrats, echoed Keefe, saying, ''I think people like John Kerry. They feel a real comfort level with him. That's an advantage. [But] you have to remember that the Democratic Party, unlike the Republicans, tends to be cruel to those who served as the banner carriers in the previous election."

Indeed, many Democrats remain sorely disappointed in Kerry's failure to defeat President Bush in a race they considered winnable. Looking to 2008, they are urging the party to turn to a new voice to reach out to voters who decided in 2004 that they couldn't support Kerry.

''I'm a very big fan of John Kerry, and I wish he had won very, very much. But I think he's had his shot, and we need a new direction," said John Wertheim, an early Kerry supporter in the last presidential race who is now chairman of the New Mexico Democratic Party. ''I do sense that there is a feeling in the party that he has had his chance, and that we need to move on to someone new. We need a real breath of fresh air, a new voice for the party."

Don Fowler, a former chairman of the Democratic National Committee, said many in the party remain upset about Kerry's inability in 2004 to refine his policy positions into a coherent vision, a shortcoming that crystallized with his statement that he voted for Iraq war funding before voting against it.

''A commander is responsible for everything his unit does or fails to do," Fowler said. ''Senator Kerry has to persuade people. The burden of proof is on him. But it would be a grave mistake for people to summarily dismiss him."

Kerry insists that he hasn't made up his mind about whether he will mount another presidential bid, as virtually all potential candidates say this early in an election cycle. But behind the scenes, his aides have implored former supporters to refrain from backing other candidates. Kerry has made his intentions clear by criss-crossing the country with a vigor that has suprised many who questioned his commitment in the past. And he has made special time for the first-in-the-nation primary state that happens to be less than an hour's drive from his Beacon Hill home.

Many of Kerry's actions over the past 15 months seem designed to put to rest lingering doubts about his candidacy. Last spring, he authorized the release of his full military records, finally addressing an issue hammered home by the ''Swift Boat Veterans for Truth," the group whose attack ads battered Kerry's candidacy.
He quickly sought to defend Representative John Murtha, a Pennsylvania Democrat, after Murtha announced a proposal to withdraw troops from Iraq. Kerry, who was criticized for being slow to respond to the Swift boat veterans, said he wouldn't stand for ''Republican 'Swift Boat-style' attacks" on Murtha.

On Iraq, Kerry gave a speech last October calling for troop withdrawals and saying he would not have voted for the war given what he now knows -- a far crisper response than any he offered during the campaign.

Though he has never been known as a master legislator, Kerry has been more active in the Senate. He pushed through better benefits for families of veterans and led two major filibuster efforts: to block oil drilling in the Alaska wilderness and to stop Justice Samuel A. Alito Jr. from joining the Supreme Court.

If Kerry does make another run, he'll be battling his party's recent history of shunning failed nominees. Not since Adlai Stevenson half a century ago have Democrats turned to a nominee who had previously lost the election for the presidency.

Kerry is banking that his fund-raising on behalf of candidates for everything from city council to the Senate will build him loyalty that will turn into endorsements during a presidential run. He has stayed in regular contact with his 2004 supporters in New Hampshire, Iowa, and other states; fund-raising for local Democratic candidates and organizations is at least the nominal motivation behind today's stops in Hampton, Newmarket, and Nashua.

''I'm energized. I'm as focused as I've ever been," Kerry said. ''You've kind of got to dust yourself off, and say, 'OK, I took one in the jaw on that.' . . . I am a much better public person-slash-candidate as a consequence of that [campaign.]"


The democrat whom the gods would destroy, they run against Hillary.
Posted by: Anonymoose || 03/11/2006 16:06 || Comments || Link || E-Mail|| [6464 views] Top|| File under:
India-Pakistan
One dead as quake jolts Pakistan
Islamabad: A 5.2-magnitude earthquake jolted northern areas Friday, killing one person and injuring 22, officials said. The quake was an aftershock of the massive October 8 South Asian quake that killed more than 73,000 people in Pakistan, seismological department chief Qamaruz Zaman said. The tremor was felt at 12:50 pm in Jhelum and Lahore in Punjab province and in the city of Mirpur in Pakistan-administered Kashmir, Zaman said, adding the epicentre was located between Jhelum and Mirpur.
Posted by: Fred || 03/11/2006 00:06 || Comments || Link || E-Mail|| [6457 views] Top|| File under:
PA takes notice of prolific aphrodisiac ads
LAHORE: The Punjab Assembly has taken serious notice of an advertisement of a substandard aphrodisiac and directed district nazims and the departments concerned to take action against quacks and remove all billboards and wall chalking regarding sexual treatment.
Posted by: Fred || 03/11/2006 00:03 || Comments || Link || E-Mail|| [6460 views] Top|| File under:
Pigs in parliament
ISLAMABAD: Wild boars entered the premises of the parliament on Friday as the balloting for Senate elections was underway. Eyewitnesses told Daily Times that a small herd of wild boars entered the premises of the parliament from a green area near the Supreme Court building. They said that the herd was stopped by police personnel as it was headed towards the parking lot.


Boy, they're thick. They missed the significance of a major earthquake hitting Muzzafarabad. They're ignoring the significance of the parliament in Islamabad being overrun by swine. And they'll probably miss the import of Qazi being carried off by demons in a month or two. They're never gonna become Lutherans.
Posted by: Fred || 03/11/2006 00:00 || Comments || Link || E-Mail|| [6458 views] Top|| File under:
International-UN-NGOs
UN seeks to mollify US over rights council
The United Nations General Assembly has delayed until next week a decision to create a Human Rights Council, in a last-ditch attempt to overcome US objections and avoid a damaging vote that could unravel the project altogether.

The new council is meant to replace the widely discredited Human Rights Commission in Geneva, but the US says it would vote against it because its proposed form marks insufficient progress.

European and other UN members, as well as Kofi Annan, the secretary-general, agree the proposed council is not as strong as they hoped, but believe the current text is as good as they can get, and does mark a substantial step orward.

US opposition has focused on the mechanism by which the council's members are chosen. Washington says any candidate should win two-thirds approval in the 191-member UN General Assembly, but that was opposed by more than 120 countries. The current proposal says an absolute majority is sufficient.

The US also wants to exclude any country under Security Council human rights sanctions, but many countries were wary of giving the Security Council, dominated by five powers, veto rights over a human rights body meant to represent the UN's entire membership.

Supporters of the current text argue that the absolute majority still represents a substantive hurdle, and say compromise on that issue let them introduce another clause allowing the suspension of countries that commit human rights violations.

They also say the council will meet more often than the Geneva Commission, contains a mechanism to review the records of all members, and can hold special sessions with the support of only a third of its members.

In an effort to satisfy US demands, the European Union and associated countries, which could account for as many as 40 votes, have offered an assurance that they will not support the membership of countries under sanctions. There are efforts to convince other regional groups, and countries from the Community of Democracies, to make a similar pledge.

But Jan Eliasson, president of the General Assembly, is unwilling to reopen discussion on the text itself, saying this would open a Pandora's box of changes to a finely wrought compromise. Mr Eliasson is also reluctant to put the text to a vote, which would offer Cuba and others the opportunity to table amendments.

Instead, he still hopes to adopt the text by consensus, in which all countries would allow the council to be created, but could make statements afterwards. The US has so far rejected that formula.

A group of 32 human rights and other lobby groups, including Amnesty International and Human Rights Watch, issued a strong appeal for governments to adopt the text.

While some expressed concerns over a watered-down council earlier in the process, they now say the text offers a "historic opportunity to create a better human rights protection system within the United Nations".
Posted by: lotp || 03/11/2006 00:00 || Comments || Link || E-Mail|| [6470 views] Top|| File under:
Syria-Lebanon-Iran
Iranian Gov't to look into issue of youth unemployment
President Mahmoud Ahmadinejad said that his government was determined to put priority to solving the problem of unemployed youth in the country. Ahmadinejad, who arrived in Poldokhtar city Thursday morning on the second day of a two-day visit of this western province, made the remark while addressing local officials and residents of the city.

"We are determined to use all potentials and capabilities of the government to put the youth in meaningful occupations and constructive activities," he said.


Digging bunkers, testing 'special belts', camping around oil terminals, government buildings and other special places, minefield clearance...

Sorta like the old Civilian Conservation Corps, without any of the good points.

Addressing the enemies and global arrogant powers, he said: "If you think you can make the Iranian nation yield by threatening it with punitive action in your meetings, it is time for you to know that this nation will never surrender."


But Iran certainly will have problems with its 'yuts'...
Posted by: Pappy || 03/11/2006 21:23 || Comments || Link || E-Mail|| [6462 views] Top|| File under:
Home Front: Culture Wars
Catholic Charities to halt adoptions over issue involving gays
The Boston Archdiocese's Catholic Charities said Friday it would stop providing adoption services because state law requires them to consider gays and lesbians as parents. The social services arm of the Roman Catholic archdiocese has provided adoption services for about a century. But it says state law allowing gays to adopt runs counter to church teachers on homosexuality. "The world was very different when Charities began this ministry at the threshold of the twentieth-century," the Rev. J. Bryan Hehir and trustees chairman Jeffrey Kaneb said in a joint statement. "The world changed often and we adapted the ministry to meet changing times and needs. At all times we sought to place the welfare of children at the heart of our work. But now, we have encountered a dilemma we cannot resolve," they said.

The state's four Catholic bishops said earlier this month that the law threatens the church's religious freedom by forcing it to do something it considers immoral. Eight members of Catholic Charities board later stepped down in protest of the bishops' stance. The 42-member board had voted unanimously in December to continue considering gay households for adoptions.


Sounds like it's time for them to re-create the orphanage. Orphanages were always supplemental to adoption, and would still provide a safe, nuturing, and supportive environment in the absence of acceptable adoptive parents. They represent the acceptance of the idea that there will always be more children than good adults to take care of them.





When the state starts deciding a church's theology, you're in just as much trouble as you'd be in if the theologians were deciding what the state can do. It's the reverse of South Waziristan or Iran, but neither condition is a good thing.

This is a real shame, because Catholic Charities has been a good force for getting difficult-to-place children placed in that state. CC isn't always on the good side in adoption/foster disputes, but getting older and special needs children placed is something they do well. The state is gonna miss them when they pull out, and pull out they will. On the other hand, the state has a law to enforce. Both sides, regretably, are going to take what each thinks is the correct decision.

As an aside, I would not want to see orphanages return. They were, for the most part, ghastly places and ruined a lot of kids. Every child needs a home.
Posted by: Anonymoose || 03/11/2006 00:00 || Comments || Link || E-Mail|| [6472 views] Top|| File under:
Who's in the News
86
[untagged]
Bookmark
E-Mail Me
The Classics
The O Club
Rantburg Store
The Bloids
The Never-ending Story
Thugburg
Gulf War I
The Way We Were
Bio
Merry-Go-Blog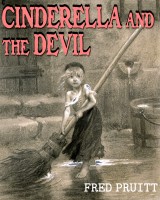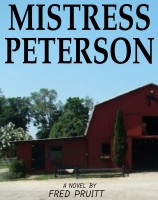 On Sale now!


A multi-volume chronology and reference guide set detailing three years of the Mexican Drug War between 2010 and 2012.

Rantburg.com and borderlandbeat.com correspondent and author Chris Covert presents his first non-fiction work detailing the drug and gang related violence in Mexico.

Chris gives us Mexican press dispatches of drug and gang war violence over three years, presented in a multi volume set intended to chronicle the death, violence and mayhem which has dominated Mexico for six years.
Click here for more information


Meet the Mods
In no particular order...


Steve White
Seafarious
Pappy
lotp
Scooter McGruder
john frum
tu3031
badanov
sherry
ryuge
GolfBravoUSMC
Bright Pebbles
trailing wife
Gloria
Fred
Besoeker
Glenmore
Frank G
3dc
Skidmark
Alaska Paul



Better than the average link...



Rantburg was assembled from recycled algorithms in the United States of America. No trees were destroyed in the production of this weblog. We did hurt some, though. Sorry.
35.170.64.36

Help keep the Burg running! Paypal: