Africa Subsaharan
UN accuses rebels, militia of war crimes in Congo
Rebels and pro-government militiamen executed civilians this week in two waves of terror that the top U.N envoy to Congo said Saturday amount to war crimes--ones that highlight the inability of undermanned U.N. peacekeepers to protect civilians.

Meanwhile, Congo's army advanced toward rebel lines Saturday, with renewed fighting near the provincial capital of Goma threatening a fragile cease-fire.

Fighting broke out Friday near Kibati, about six miles (10 kilometers) north of Goma. By Saturday morning the army had moved more than half a mile (at least one kilometer) north into a no man's land that had been unpatrolled since the rebels called a cease-fire 10 days ago after routing the army.

U.N. envoy Alan Doss said "war crimes that we cannot tolerate" were committed at Kiwanja, by rebel leader Laurent Nkunda's fighters and by Mai Mai militiamen supporting the government.

U.N. investigators on Friday visited 11 graves containing what villagers said were 26 bodies, U.N. spokeswoman Sylvie van den Wildenberg said. New York-based Human Rights Watch said the death toll could be higher.

"We are getting reports of more than 50 dead, but we are still in the process of confirming that information," Anneke Van Woudenberg, a researcher with Human Rights Watch, told The Associated Press.

Van den Wildenberg and Dietrich said it appeared the rebels committed many more executions than the militia.

U.N. peacekeepers have a well-established base in Kiwanja, about 50 miles (80 kilometers) north of Goma, but it has only 120 soldiers in the town of 30,000 to 50,000.

They were pinned down under crossfire for some of the first day of the killings Tuesday, and were hampered because militiamen were hiding in houses among civilians, military spokesman Col. Jean-Paul Dietrich told The Associated Press.

Peacekeepers also were trying to deter rebel attacks on two other towns, Nyanzale and Kikuku, on Wednesday when the killings in Kiwanja continued, he said.

The peacekeepers carried out small patrols in Kiwanja and were fired at by militia, he said. The peacekeepers returned fire.

"It's very difficult to protect thousands of civilians, especially at night," Dietrich said.

Doss told a news conference, "Sadly we can't protect every person in the Kivus (provinces)."

Regional leaders at a summit Friday in Nairobi condemned the peacekeepers' failure to protect civilians--the primary mandate of the 17,000-man force in Congo, a country the size of Western Europe where dozens of armed groups daily perpetrate gross human rights abuses.

An AP reporter in Kiwanja on Thursday saw the bodies of two men lying on the main road where they had been shot, less than a mile (1 1/2 kilometers) from the U.N. camp.

Witnesses said rebels had targeted people from the Nande tribe, from which the Mai Mai draws most of its fighters.

On Friday, six relatives wrapped the body of 49-year-old Zawadi Katsuva in a tarpaulin and carried it to a shallow grave in the back yard of his home. It is not known how many such victims may go uncounted, as Congolese bury their dead as soon possible because of the tropical heat.

Katsuva's brother Willem Kambale, 66, said he watched more than 20 rebels come to the house, demand money and a mobile phone and, when they did not get either, shoot his brother behind the left ear.

U.N. officials say residents suffered two waves of terror: first the Mai Mai militia came and killed people it accused of supporting the rebels; then the rebels won control and killed those they charged had supported the militia.

The rebels also looted and burned homes and a hotel, witnesses said.

They killed many victims execution style, with bullets to the head, residents told the AP. Some residents said the rebels dressed the dead, most of them young men, in military uniforms.

"It's not justice," Kiwanja municipal judge Jean Katembo said. The rebels "kill people with no respect for the law."

Rebel leader Nkunda already is accused of crimes against humanity, and Congo's government issued an international arrest warrant against him after he defected from the army in 2004. It cites war crimes including massacres of civilians in 2002, when he was still in the army, and in 2004 when he took his rebellion to eastern Bukavu town.

Nkunda has accused the government of committing war crimes.

More than 250,000 people have been forced from their homes since Nkunda launched a new offensive Aug. 28 and captured large swaths of eastern Congo as the army retreated. The conflict is fueled by ethnic hatred left over from the 1994 slaughter of a half-million Tutsis in Rwanda. Nkunda first said he was fighting to protect minority Tutsis from Rwandan Hutu rebels who participated in the genocide and then fled to Congo.

Lately he has said he is fighting to "liberate" all Congo from an allegedly corrupt government.

Thousands more refugees were on the move again Saturday. Some have been on the run for weeks, hefting bundles of belongings, children and goats as they try to keep ahead of the violence.

They trudged past hundreds of soldiers guarding the road toward Goma. Among them, AP reporters saw Portuguese-speaking black soldiers wearing green berets with pins in the shape of a map of Angola. Doss said Saturday he did not have direct independent confirmation that Angolan soldiers were in Congo.

The presence of Angolans in the volatile region could be seen as a provocation by neighboring Rwanda, raising tensions and fears that Congo's conflicts could again spill over its borders.

Congo asked Angola for support Oct. 29, as the rebels advanced toward Goma, which is on the border with Rwanda.

Posted by: Fred || 11/09/2008 00:00 || Comments || Link || E-Mail|| [6464 views] Top|| File under:
Bangladesh
Myanmar building up troops on Banglaborder
Tension between Bangladesh and Myanmar intensified Friday as Myanmar started reinforcing border troops after talks in Myanmar over disputed waters in the Bay of Bengal failed.


This should be friggin' hilarious.
Posted by: Fred || 11/09/2008 00:00 || Comments || Link || E-Mail|| [6463 views] Top|| File under:
Caucasus/Russia/Central Asia
Georgia fired first shot, say UK monitors
Two former British military officers are expected to give crucial evidence against Georgia when an international inquiry is convened to establish who started the country's bloody five-day war with Russia in August.

Ryan Grist, a former British Army captain, and Stephen Young, a former RAF wing commander, are said to have concluded that, before the Russian bombardment began, Georgian rockets and artillery were hitting civilian areas in the breakaway region of South Ossetia every 15 or 20 seconds. Their accounts seem likely to undermine the American-backed claims of President Mikhail Saakashvili of Georgia that his little country was the innocent victim of Russian aggression and acted solely in self-defence.

During the war both Grist and Young were senior figures in the Organisation for Security and Cooperation in Europe (OSCE). The organisation had deployed teams of unarmed monitors to try to reduce tension over South Ossetia, which had split from Georgia in a separatist struggle in the early 1990s with Russia's support.

On the night war broke out, Grist was the senior OSCE official in Georgia. He was in charge of unarmed monitors who became trapped by the fighting. Based on their observations, Grist briefed European Union diplomats in Tbilisi, the Georgian capital, with his assessment of the conflict.

Grist, who resigned from the OSCE shortly afterwards, has told The New York Times it was Georgia that launched the first military strikes against Tskhinvali, the South Ossetian capital. "It was clear to me that the [Georgian] attack was completely indiscriminate and disproportionate to any, if indeed there had been any, provocation," he said. "The attack was clearly, in my mind, an indiscriminate attack on the town, as a town."

Last month Young gave a similar briefing to visiting military attachés, in which he reportedly supported the monitors' assessment that there had been little or no shelling of Georgian villages on the night Saakashvili's troops mounted an onslaught on Tskhinvali in which scores of civilians and Russian peacekeepers died. "If there had been heavy shelling in areas that Georgia claimed were shelled, then our people would have heard it, and they didn't," Young reportedly said. "They heard only occasional small-arms fire."

Bernard Kouchner, the French foreign minister who helped broker the ceasefire that ended the war and has been a fierce critic of the Russian invasion of Georgia, is tomorrow due to announce a commission of inquiry into the conflict at a meeting of EU foreign ministers in Brussels.

The inquiry will be chaired by a Swiss expert as a mark of independence and will try to establish who was to blame for the conflict. European and OSCE sources say it is likely to seek evidence from the two former British officers.

The inquiry comes as the EU softens its hardline position towards Russia amid mounting European scepticism about Saakashvili's judgment.


And that's why this news is coming out now.

Europe is preparing to resume negotiations with Moscow this month on a new partnership and cooperation agreement, which it froze when Russia invaded Georgia, routed its army and recognised the independence of South Ossetia and Abkhazia, another breakaway region.

Although Grist and Young know only part of the picture, their evidence appears to support Russia's claim that the Georgian attack was well underway by the time their troops and armour crossed the border in a huge counter-strike.

Georgia attacked South Ossetia on the night of August 7-8. In the afternoon an OSCE patrol had seen Georgian artillery and Grad rocket launchers massing just outside the enclave. At 6pm the monitors were told of suspected Georgian shelling of a village.

Georgia declared a unilateral ceasefire. But at 11pm it announced that Georgian villages were being shelled and began a military operation to "restore constitutional order" in South Ossetia. Soon afterwards the Georgian bombardment of Tskhinvali began. By 12.35am the OSCE monitors had recorded more than 100 rockets or shells exploding in Tskhinvali.

Russia sent in troops and armour, saying they were there to protect its peacekeepers and the civilian population. The invasion attracted worldwide condemnation and led to a deterioration in relations between Moscow and the West. Many western leaders depicted Russia as an expansionist giant determined to crush its tiny neighbour. They rallied to Georgia's defence amid calls for it to be rapidly admitted to Nato, Saakashvili's most fervent wish.

The president argued that Russia had attacked Georgia because "we want to be free" and that his country was fighting a defensive war.

Critical to his argument was his claim that he had ordered the Georgian army to attack South Ossetia in self-defence after mobile telephone intercepts from the Russian border revealed that Russian army vehicles were entering Georgian territory through the Roki tunnel. "We wanted to stop the Russian troops before they could reach Georgian villages," Saakashvili said. "When our tanks moved toward Tskhinvali, the Russians bombed the city. They were the ones -- not us -- who reduced it to rubble."

Russia counters that the war began at 11.30pm, when Saakashvili ordered an attack, well before any Russian combat troops and armour crossed the border through the tunnel.
Posted by: john frum || 11/09/2008 09:52 || Comments || Link || E-Mail|| [6484 views] Top|| File under:
Twenty die on Russian submarine
This may be the Nerpa, an Akula-2 SSN which is rumored to leased next year to India
At least 20 people have died in an incident involving the failure of a fire extinguishing system on a Russian nuclear submarine, local media report. Russian Pacific Fleet spokesman Igor Dygalo said both sailors and shipyard workers died in the incident, which occurred during sea trials. He said the submarine itself had not been damaged and there had been no radiation leaks.

Military prosecutors are investigating the incident. The submarine, whose name and class have not been revealed, has been ordered to suspend sea trials and return to port in the far eastern Primorye territory, Capt Dygalo said. "I declare with full responsibility that the reactor compartment on the nuclear-powered submarine is working normally and the radiation background is normal," he said, quoted by Itar-Tass news agency. There were 208 people on board at the time, 81 of whom were servicemen. Twenty-one injured people have been evacuated from the submarine, sources at the fleet said.
I read in the Iran Press account of the incident that it was an accident with the fire extinguisher system.
Reports say the incident occurred in the nose of the vessel. The nuclear reactor, which is in the stern, was not affected. Russian President Dmitry Medvedev is being kept fully informed about the incident, his press service said. Deputy Defence Minister Alexander Kolmakov and Navy Commander-in-Chief Vladimir Vysotsky are flying to the scene of the incident.

Russia's worst submarine disaster happened in August 2000, when the nuclear-powered Kursk sank in the Barents Sea. All 118 people on board died.
Posted by: john frum || 11/09/2008 00:00 || Comments || Link || E-Mail|| [6462 views] Top|| File under:
China-Japan-Koreas
Russian Submarine's fire safety system kills 20


* 20 people killed in Russian sub accident
* Firefighting system released deadly gas
* "Victims didn't notice gas until too late"

TWENTY people died of gas poisoning and another 22 were injured in an accident on a Russian nuclear submarine in the Sea of Japan that revived memories of the Kursk submarine disaster in 2000.

The submarine's nuclear reactor was not damaged and background radiation levels in the naval testing zone where the accident occurred were "normal," a naval spokesman said.

"During sea trials of a nuclear-powered submarine of the Pacific Fleet the firefighting system went off unsanctioned, killing over 20 people, including servicemen and workers," said Captain Igor Dygalo, the navy's spokesman.

The high-speed attack submarine was being tested after a construction process that began in 1991 and became bogged down after the Soviet collapse.

State media said the vessel had been due to be delivered to India's navy.

Officials said three naval officers and 17 civilians had died in the accident. Capt Dygalo said the victims included servicemen and shipyard workers who had been participating in the trials.

Autopsies showed the victims died from inhaling freon gas released into part of the submarine when its fire extinguishing system activated for reasons that are unclear, news agencies quoted Vladimir Markin, spokesman for the federal investigative committee, as saying.

Although the crew were issued with portable breathing devices, "it's probable the submariners didn't notice the inflow of gas and when they felt it, it was already too late," RIA Novosti quoted an unidentified official at navy headquarters as saying.

The injured were evacuated from the stricken submarine aboard an accompanying ship and were taken to hospital to be treated for poisoning, Pacific Fleet hospital officials said. Their lives were not thought to be in danger.

The toll of dead and injured made the accident the worst involving a Russian submarine since the 2000 Kursk disaster, when 118 crewmen died.

The submarine itself returned to the port of Bolshoi Kamen, site of a large refitting shipyard, where the bodies of the dead were offloaded, a spokesman for the shipyard said.

Television pictures showed the hulking vessel, more than 100m in length and with a bulbous tail section housing its sonar array, heading for the port.

The accident occurred yesterday and Capt Dygalo said President Dmitry Medvedev had been briefed by Defence Minister Anatoly Serdyukov and had ordered a "full and meticulous" investigation.

Capt Dygalo did not identify the submarine involved.

However, a source in the Amur shipyard administration named the vessel as the K-152 Nerpa, a submarine of the Project 971 Shchuka-B type, or Akula-class by NATO classification, RIA Novosti news agency reported.

The Nerpa was to be leased to the Indian navy, with New Delhi reportedly paying $US2 billion for the lease of two Akula-class submarines, with the option of eventually buying them.

In October officials from the Amur shipyard reported the launch of sea trials for the 8140-tonne Nerpa.

The Echo of Moscow radio station reported that the shipyard had been beset by problems including failure to pay workers since the arrest of a shareholder last December. It said this had led to a decline in standards.

Federal investigators opened a criminal probe into the accident, Interfax news agency reported.

Capt Dygalo said that the submarine itself was not damaged and there was no radiation leak.

A total of 208 people were aboard the submarine, of whom 81 were servicemen while the others were naval technicians and specialists.

Following the Kursk disaster in 2000, in which a vast nuclear submarine sank in the Barents Sea after an explosion on board, the Kremlin was harshly criticised for its sluggish and secretive response.

In addition to the Kursk disaster, Russia has seen a string of mishaps with its naval submarines.

Nine sailors died aboard a K-159 submarine that sank in the Barents Sea in August 2003 while being towed to port for decommissioning.

In 2005, a mini-submarine of the Pacific Fleet got snared underwater in a fishing net, requiring the help of a British rescue team that arrived many hours later as the vessel's oxygen supplies were dwindling.
Posted by: Oztralian || 11/09/2008 19:00 || Comments || Link || E-Mail|| [6502 views] Top|| File under:
China announces $586 billion stimulus plan
Expect China to be front and centre in dealing with the worldwide economic down turn. How it's handled will be the difference between a short term recession or a long term depression.
China unveiled a $586 billion stimulus package Sunday in its biggest move to inoculate the world's fourth-largest economy against the global financial crisis. The Cabinet approved a plan to invest the money in infrastructure and social welfare by the end of 2010, a statement on the government's Web site said.

Some of the money will come from the private sector. The statement did not say how much of the spending is on new projects and how much is for ventures already in the pipeline that will be speeded up.

China's export-driven economy is starting to feel the pinch of weakening U.S. and European economies, and the government has already cut key interest rates three times in less than two months in a bid to spur economic expansion. Economic growth slowed to 9 percent in the third quarter, the lowest level in five years and a sharp decline from last year's 11.9 percent.

That is considered dangerously slow for a government that needs to create jobs for millions of new workers who enter the economy every year and to satisfy a public that has come to expect steadily rising incomes.

Exports have been growing at an annual rate of more than 20 percent but analysts expect that may fall as low as zero in coming months as global demand weakens.

The International Monetary Fund has urged governments to adopt economic stimulus packages and, in some cases, to cut interest rates further, to counteract the slowdown.

China joins other major economies such as the U.S., Japan and Germany which have already introduced their own stimulus plans. The U.S. allocated $168 billion earlier this year for tax rebates to individuals and tax breaks for businesses. Germany set aside $29 billion for tax breaks on new cars and credit assistance for companies. Japan allotted $275 billion for loans to small- and mid-sized businesses and discounts on highway tolls among other measures.

On Wednesday, finance officials from the G-20 group of major wealthy and developing nations convene in Washington to discuss a strategy for strengthening the global economy. Chinese President Hu Jintao is expected to attend.

China's statement said the Cabinet, at a meeting chaired by Premier Wen Jiabao, had "decided to adopt active fiscal policy and moderately easy monetary policies."

The statement said the spending would focus on 10 areas. They included picking up the pace of spending on low-cost housing -- an urgent need in many parts of the country -- as well as increased spending on rural infrastructure. Money will also be poured into new railways, roads and airports. Spending on health and education will be increased, as well as on environmental protection and technology.

Spending on rebuilding disaster areas, such as Sichuan province where 70,000 people were killed and millions left homeless by a massive earthquake in May, will also be accelerated. That includes $2.93 billion planned for next year that will be moved up to the fourth quarter of this year.

The statement said rural and urban incomes would be increased. Credit limits for commercial banks will also be removed to channel more lending to priority projects and rural development, it said. Reform of the value-added tax system will cut taxes by $17.5 billion for enterprises, the statement said.
Posted by: tipper || 11/09/2008 16:03 || Comments || Link || E-Mail|| [6483 views] Top|| File under:
Home Front: Politix
US Secret Service climbs on ......we blame Palin bandwagon.
Sarah Palin's attacks on Barack Obama's patriotism provoked a spike in death threats against the future president, Secret Service agents revealed during the final weeks of the campaign. The Republican vice presidential candidate attracted criticism for accusing Mr Obama of "palling around with terrorists", citing his association with the sixties radical William Ayers.

The attacks provoked a near lynch mob atmosphere at her rallies, with supporters yelling "terrorist" and "kill him" until the McCain campaign ordered her to tone down the rhetoric. But it has now emerged that her demagogic tone may have unintentionally encouraged white supremacists to go even further.


And of course no one can actually find anyone who yelled these things about Obama at a rally. This was disproven a month ago but it's now part of the 'narrative' to tear Palin down.

The Secret Service warned the Obama family in mid October that they had seen a dramatic increase in the number of threats against the Democratic candidate, coinciding with Mrs Palin's attacks.

Michelle Obama, the future First Lady, was so upset that she turned to her friend and campaign adviser Valerie Jarrett and said: "Why would they try to make people hate us?"

The revelations, contained in a Newsweek history of the campaign, are likely to further damage Mrs Palin's credentials as a future presidential candidate. She is already a frontrunner, with Louisiana Governor Bobby Jindal, to take on Mr Obama in four years time.
Details of the spike in threats to Mr Obama come as a report last week by security and intelligence analysts Stratfor, warned that he is a high risk target for racist gunmen. It concluded: "Two plots to assassinate Obama were broken up during the campaign season, and several more remain under investigation. We would expect federal authorities to uncover many more plots to attack the president that have been hatched by white supremacist ideologues."

Irate John McCain aides, who blame Mrs Palin for losing the election, claim Mrs Palin took it upon herself to question Mr Obama's patriotism, before the line of attack had been cleared by Mr McCain.


None of the aides are named, and to be clear, Senator McCain did a nice job of losing the election all on his own.

That claim is part of a campaign of targeted leaks designed to torpedo her ambitions, with claims that she did not know that Africawas a continent rather than a country.


Leaks that the MSM is happy to spread ...

The advisers have branded her a "diva" and a "whack job" and claimed that she did not know which other countries are in the North American Free Trade Area, (Canada and Mexico). They say she spent more than $150,000 on designer clothes, including $40,000 on her husband Todd and that she refused to prepare for the disastrous series of interviews with CBS's Katie Couric.

In a bid to salvage her reputation Mrs Palin came out firing in an interview with CNN, dismissing the anonymous leakers in unpresidential language as "jerks" who had taken "questions or comments I made in debate prep out of context."

She said: "I consider it cowardly. It's not true. That's cruel, it's mean-spirited, it's immature, it's unprofessional and those guys are jerks if they came away taking things out of context and then tried to spread something on national news that's not fair and not right."

She was not asked about her incendiary rhetoric against Mr Obama. But she did deny the spending spree claims, saying the clothes in question had been returned to the Republican National Committee. "Those are the RNC's clothes, they're not my clothes. I asked for anything more than maybe a diet Dr Pepper once in a while. These are false allegations."

Speaking as she returned to her native Alaska, Mrs Palin claimed to be baffled by what she claims was sexism on the national stage. "Here in Alaska that double standard isn't applied because these guys know that Alaskan women are pretty tough, on a par with the men in terms of being outdoors, working hard," she said. "They're commercial fishermen, they're pilots, they're working up on the North slopein the oil fields. You see equality in Alaska. I think that was a bit of as surprise on the national level."
New day, new handler, new story and we're stick'n with it! Just remember boys, the Renegade could have been der Hilderbeast redux.
Posted by: Besoeker || 11/09/2008 08:06 || Comments || Link || E-Mail|| [6481 views] Top|| File under:
Syria-Lebanon-Iran
Iran economists slam president in open letter
Iran's confrontational attitude toward the rest of the world is costing the country dearly in lost trade and investment, according to a letter signed by 60 economists published on Saturday.

The open letter, the latest addressed to President Mahmoud Ahmadinejad and published by the semi-official Ilna news agency, denounced the "heavy price paid by the country over the negative consequences of government policy."

In particular, it spoke of the "misguided trade policy and the policy of tension with the rest of the world, which has deprived Iran of opportunities for trade and foreign investment."


It said the sanctions imposed by the U.N. Security Council over Iran's refusal to halt uranium enrichment had added billions of dollars in extra costs to the country's foreign trade.

The letter, signed by economists from major universities around the country, criticizes what it calls "extremist idealism," an "undue haste in acting" and the "absence of cost assessment on economic programs."

Ahmadinejad swept to power in 2005 on a populist campaign of ploughing huge amounts of cash into local infrastructure and granting low-interest business loans to create jobs.

He has come under fire over those policies, and that has resulted in several key economic figures being sacked, including the central bank head and economy minister.

Economists have lamented a focus on encouraging consumption that has seen imports surge, rather than investing in domestic industry and saving for the future.


Posted by: Fred || 11/09/2008 00:00 || Comments || Link || E-Mail|| [6460 views] Top|| File under: Govt of Iran
Science
Mini nuclear plants to power 20,000 homes
Hat tip Instapundit


Nuclear power plants smaller than a garden shed and able to power 20,000 homes will be on sale within five years, say scientists at Los Alamos, the US government laboratory which developed the first atomic bomb.

The miniature reactors will be factory-sealed, contain no weapons-grade material, have no moving parts and will be nearly impossible to steal because they will be encased in concrete and buried underground.

The US government has licensed the technology to Hyperion, a New Mexico-based company which said last week that it has taken its first firm orders and plans to start mass production within five years. 'Our goal is to generate electricity for 10 cents a watt anywhere in the world,' said John Deal, chief executive of Hyperion. 'They will cost approximately $25m [£13m] each. For a community with 10,000 households, that is a very affordable $250 per home.'


Probably means a kw/hour


Deal claims to have more than 100 firm orders, largely from the oil and electricity industries, but says the company is also targeting developing countries and isolated communities. 'It's leapfrog technology,' he said.


Take that oil ticks!
Posted by: g(r)omgoru || 11/09/2008 11:35 || Comments || Link || E-Mail|| [6488 views] Top|| File under:
Home Front Economy
Regulators shut banks in Texas, California
Regulators shut down Houston-based Franklin Bank and Security Pacific Bank in Los Angeles on Friday, bringing the number of failures of federally insured banks this year to 19.

The Federal Deposit Insurance Corp. was appointed receiver of Franklin Bank, which had $5.1 billion in assets and $3.7 billion in deposits as of Sept. 30, and of Security Pacific Bank, with $561.1 million in assets and $450.1 million in deposits as of Oct. 17.

The co-founder and chairman of parent Franklin Bank Corp. (FBTX) (FBTX), Lewis Ranieri, is credited with inventing mortgage-backed securities two decades ago, but apparently was unable to save his own company from getting ensnared in the home-loan bust.

The bank's failure is a bitter irony because it is the mortgage securitization business of which Ranieri is known as a pioneer - the repackaging of home loans as bonds that are sold to investors - that was at the heart of the mortgage and credit crises. Last spring, the audit committee of the company's board found in an investigation certain weaknesses in accounting, disclosure and other issues relating to residential real estate loans.

Franklin Bank Corp. just Sunday said it had received proposals for transactions to strengthen Franklin Bank's capital position and was keeping regulators informed of the talks' progress.

The FDIC said all of Franklin Bank's deposits will be assumed by Prosperity Bank of El Campo, Texas. Its 46 offices will reopen as branches of Prosperity Bank with their normal business hours, including those that open on Saturday. In addition to assuming Franklin Bank's deposits, Prosperity Bank also will acquire about $850 million of the failed bank's assets.

Parent company Franklin Bank Corp. just Sunday said it had received proposals for transactions to strengthen Franklin Bank's capital position and was keeping regulators informed of the talks' progress.

Meanwhile, all of Security Pacific's deposits will be assumed by Pacific Western Bank of Los Angeles. Its four offices will reopen Monday as branches of Pacific Western, a unit of PacWest Bancorp. (PACW) (PACW) In addition, Pacific Western will purchase around $51.8 million of Security Pacific's assets.

The FDIC will retain the remaining assets of the two banks for eventual sale.

The agency said depositors of Franklin Bank and Security Pacific Bank will continue to have full access to their deposits, which will continue to be insured by the FDIC.

The FDIC estimated that the resolution of Franklin Bank will cost the federal deposit insurance fund between $1.4 billion and $1.6 billion, while that of Security Pacific Bank will cost the fund $210 million.

Regular deposit accounts are now insured up to $250,000 as part of the new financial rescue law enacted in early October. The limit on individual retirement accounts held in banks remains at $250,000.

The 19 bank failures so far this year compare with three for all of 2007 and are more than in the previous five years combined. It's expected that many more banks won't survive the next year of economic tumult. The pressures of tumbling home prices, rising mortgage foreclosures and tighter credit have been battering many banks, large and small, across the nation.

The failures this year include that of Seattle-based thrift Washington Mutual Inc. in late September, the biggest bank collapse in history. It had $307 billion in assets. In July another big savings and loan, IndyMac Bank based in Pasadena, Calif., failed and was seized by regulators with about $32 billion in assets.

The FDIC estimates that through 2013 there will be about $40 billion in losses to the deposit insurance fund, including an $8.9 billion loss from the failure of IndyMac Bank. The FDIC is raising insurance premiums paid by banks and thrifts to replenish its fund, which now stands at around $45.2 billion, below the minimum target level set by Congress and the lowest level since 2003.

In addition, the FDIC may guarantee nearly $2 trillion in U.S. banks' debt and deposit accounts in an effort to break the crippling logjam in bank-to-bank lending.

Well over half of the roughly 8,500 federally-insured banks and savings and loans are expected to tap the FDIC's temporary guarantees. The agency will provide as much as $1.4 trillion in insurance for more than three years for loans between banks, guaranteeing the new debt in the event the issuing bank fails or its holding company files for bankruptcy.

Of the 8,500 FDIC-insured banks, 117 were considered to be in trouble in the second quarter - the highest level in about five years and up from 90 in the first quarter. The agency doesn't disclose the banks' names.
Posted by: Fred || 11/09/2008 00:00 || Comments || Link || E-Mail|| [6468 views] Top|| File under:
Congress seeks car industry bailout
Democratic congressmen call on the Bush administration to offer more financial assistance to US automakers in the face of a nationwide recession.


Let Bambi do it and take the heat.

Senate Majority Leader Harry Reid and House Speaker Nancy Pelosi wrote a Letter to US Secretary of Treasury Henry Paulson on Saturday, urging that the government should include the auto industry in the USD 700b bailout plan.

A downward spiral in auto sales resulting from lower purchasing power among Americans - who are more concerned with paying their mortgage and feeding their families than buying new cars - has led to the cut of hundreds of thousands of jobs in the US.

"A healthy automobile manufacturing sector is essential to the restoration of financial market stability, the overall health of our economy, and the livelihood of the automobile sector's work force," the letter read. "The economic downturn and the crisis in our financial markets further imperiled our domestic automobile industry and its work force," it said.

Officials from top automating companies of General Motors, Ford, Chrysler LLC as well as the president of the United Auto Workers held talks with congressional leaders on Thursday to discuss the prospect of an additional USD 50b loan.

General Motors, the biggest US automaker, said on Friday that about 3,600 workers would be laid off indefinitely beginning early next year as the automaker slows down production at 10 of its assembly plants. The second-largest American automaker, Ford also announced it would slash more than 2,000 white collar jobs.

This is while speculations of a possible General Motors-Chrysler merger, raised last week, would result in the loss of some 200,000 jobs throughout the United State.
Posted by: Fred || 11/09/2008 00:00 || Comments || Link || E-Mail|| [6479 views] Top|| File under:
B.O. plots strategy amid dismal economic news
US President-elect Barack Obama on Friday prepared to meet his economic lieutenants on a day of more dismal news for US workers while his aides dampened expectations of imminent Cabinet announcements. After the meeting with his high-powered advisory panel, the Democrat held the first news conference since his election triumph Tuesday over Republican John McCain, which was still in progress when The Daily Star went to press.

Obama will inherit a recession-bound economy when he succeeds President George W. Bush on January 20, after the government said the US unemployment rate rose to its highest level since 1994 in October, at 6.5 percent. The Labor Department said 240,000 jobs had been cut in October, the 10th straight month of job losses, and new revisions meant that a whopping 651,000 workers have lost their livelihoods in the past three months alone.

Ahead of the advisory meeting, speculation was rife that the president-elect would move quickly to reassure jittery markets by announcing his pick for Treasury secretary.

But Obama's aides said there would be "no personnel announcements" on Friday, following Thursday's selection of pro-Israeli Illinois Congressman Rahm Emanuel as his White House chief of staff.

Obama started his third day as president-elect with a parent-teacher meeting at his two daughters' school with his wife Michelle, a reminder that the next First Family will be the youngest in decades. He was to hold more meetings to plan his transition to the White House, receive a now-daily classified intelligence briefing from the CIA, and record the weekly Democratic radio address airing Saturday.
Posted by: Fred || 11/09/2008 00:00 || Comments || Link || E-Mail|| [6460 views] Top|| File under:
Who's in the News
53
[untagged]
4
Hamas
2
Govt of Pakistan
2
TTP
1
al-Qaeda in Iraq
1
Islamic State of Iraq
1
Govt of Iran
1
Iraqi Insurgency
1
Islamic Courts
Bookmark
E-Mail Me
The Classics
The O Club
Rantburg Store
The Bloids
The Never-ending Story
Thugburg
Gulf War I
The Way We Were
Bio
Merry-Go-Blog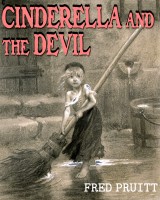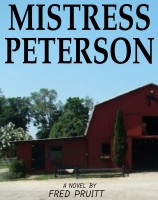 On Sale now!


A multi-volume chronology and reference guide set detailing three years of the Mexican Drug War between 2010 and 2012.

Rantburg.com and borderlandbeat.com correspondent and author Chris Covert presents his first non-fiction work detailing the drug and gang related violence in Mexico.

Chris gives us Mexican press dispatches of drug and gang war violence over three years, presented in a multi volume set intended to chronicle the death, violence and mayhem which has dominated Mexico for six years.
Click here for more information


Meet the Mods
In no particular order...


Steve White
Seafarious
Pappy
lotp
Scooter McGruder
john frum
tu3031
badanov
sherry
ryuge
GolfBravoUSMC
Bright Pebbles
trailing wife
Gloria
Fred
Besoeker
Glenmore
Frank G
3dc
Skidmark
Alaska Paul



Better than the average link...



Rantburg was assembled from recycled algorithms in the United States of America. No trees were destroyed in the production of this weblog. We did hurt some, though. Sorry.
18.232.59.38

Help keep the Burg running! Paypal: