-Short Attention Span Theater-
Snake succumbs to booby trap
...Israeli model Orit Fox was attempting to lick a snake during a publicity stunt for radio DJ Shmulik Tayar when the lucky serpent, presumably aroused, lunged forward and bit Fox's fake breast, sending witnesses into a frenzy.

Fox, who is rumored to have the largest bosom in all of Israel, was hurried to a hospital outside Jerusalem where she received a tetanus shot and was later discharged. As for the snake, puckering up with a supermodel proved to be the kiss of death. The creature succumbed to silicone poisoning shortly after the incident....


Poor critter.
Posted by: Mike || 03/15/2011 16:19 || Comments || Link || E-Mail|| [10794 views] Top|| File under:
Biden Gets an Amtrak Station Named After Him
News before it happens!
On March 19, state, local and congressional representatives will join Amtrak officials to reopen the recently renovated Amtrak station in Wilmington, Del.
The facility will be renamed the Joseph P. Biden Jr. Railroad Station iin honor of Vice President Joe Biden, who regularly used the station to travel between Delaware and Washington, D.C., during his 36-year tenure as a U.S. senator.

The $37.7 million renovation, which took nearly two years to complete, was funded with $5.7 million from Amtrak, $20 million in federal stimulus dollars, $2 million from the Delaware Department of Transportation and $10 million in funds through SAFETEA-LU and other federal appropriations bills.


Posted by: Bobby || 03/15/2011 11:00 || Comments || Link || E-Mail|| [10793 views] Top|| File under:
-Signs, Portents, and the Weather-
Apple's Role in Japan during the Tohoku Earthquake
How Apple, Inc., handled the earthquake in Tokyo. Just one example (and I'm sure there are many, many examples) of how people take care of each other in a society with a strong culture.
Posted by: Steve White || 03/15/2011 16:24 || Comments || Link || E-Mail|| [10796 views] Top|| File under:
Africa Subsaharan
Deadly clashes in Cote d'Ivoire
[Al Jazeera] Security forces loyal to Cote d'Ivoire's disputed president,
Laurent Gbagbo


... President of Ivory Coast since 2000. Gbagbo lost to Alassane Ouattara in 2010 but his representtive tore up the results on the teevee and Laurent has refused to leave despite the international community's hemming, hawing, and broad hints...


, have launched a deadly attack to drive fighters backing his political rival Alassane Ouattara out of a suburb of Abidjan, military officials say.



Al Jizz

's correspondent in Abidjan confirmed on Sunday that 10 people were killed and scores others

maimed

overnight when Gbagbo's forces carried out an onslaught against militias and

gunnies

in the north of the city.

"Overnight Gbagbo's forces raided Abobo [in northern Abidjan], they have been engaging each other in fighting for close to five hours," Mohammed Adow said.

"In the city mobs are going round looking for people from the opposing side and attacking them, sometimes killing them. There is very little semblance of law and order in this country at the moment. The situation is getting worse by the day."

Gbagbo officials said several hundred soldiers, some armed with rocket-propelled grenades, were taking part in an operation backed by armoured vehicles and two reconnaissance helicopters.

They said the operation was an attempt to bring peace to the restive Abobo neighbourhood, which has been the site of fierce fighting between the two sides in recent weeks.

UN peacekeeper attacked

"There was firing all over the place around the Plateau-Dokui [a local square]," Idrissa Diarrassouba, a resident of Abobo said. "A child was hit in the hand by a bullet and houses were struck by bullets."

However,
The punctuational However...
Hamadoun Toure, UN mission

front man

, played down the extent of the assault, noting "there was some fighting in Abobo but they were just some skirmishes".

Toure said a member of the 10,000-strong UN force had been

maimed

when pro-Gbagbo youths attacked him and burned his car at a supermarket in Abidjan.

The

United Nations, aka the Oyster Bay Chowder and Marching Society

has complained that Gbagbo supporters are whipping up local sentiment against the mission.

Saturday's attack came as Gbagbo continues to refuse to step down after a disputed November election which Ouattara won, according to UN-certified results.

More than 400 people have been killed since the elections, and the fresh violence renews the spectre of the deadly civil war from 2002-2003, which divided the country into areas of rebel and government control. Nearly half a million Ivorians

decamped

their homes.

Failed effort

The African Union (AU) failed this week, in its latest effort, to broker a settlement in a country that was until recently one of West Africa's most stable and prosperous economies, and remains the world's top cocoa grower.

Allies of Gbagbo, who contends that the results of the poll were rigged, refused to accept an AU proposal for a national unity government led by Ouattara.

International sanctions such as a ban on European ships using Ivorian ports, together with the near-collapse of the local banking sector, mean supplies of the country's cocoa to world markets have virtually dried up.

UN diplomats told the

Rooters

news agency on Friday, that there were discussions at the UN security council about setting up an account for Cote d'Ivoire's cocoa revenues that would allow Ouattara to benefit from funding once the trade restarts.
Posted by: Fred || 03/15/2011 00:00 || Comments || Link || E-Mail|| [10793 views] Top|| File under:
Not Looting, but Panic Buying in Tokyo
News of a serious radiation leak at the Fukushima nuclear plant has sparked panic buying in Tokyo, as some residents started to leave the capital to escape potential contamination.

Weather forecasters said winds near the atomic plant, which experienced a third explosion on Tuesday morning, were blowing in a south-westerly direction – towards Tokyo – but would move in a westerly direction later in the day.

People in the capital, home to 12 million, snapped up radios, torches, candles, fuel containers and sleeping bags, while for the fourth day there was a run on bread, canned goods, instant noodles, bottled water and other foodstuffs at supermarkets.

Retailers said the panic buying was reminiscent of the oil crisis in the 1970s.

The electronics firm Panasonic said it was increasing production of batteries, which were being bought in large quantities as far away as Hiroshima in the south-west.
At least Panasonic can continue to make batteries.
Fears are rising that if the hoarding frenzy continues it will affect the ability to deliver emergency supplies to the disaster zone. "The situation is hysterical," said Tomonao Matsuo, a spokesman for the instant noodle maker Nissin Foods. "People feel safer just by buying Cup Noodles."


What a great way to work in a plug for your product!



Posted by: Bobby || 03/15/2011 07:05 || Comments || Link || E-Mail|| [10793 views] Top|| File under:
Chinese Coasties head for Japan
China's Maritime Safety Administration (MSA) is sending one of its largest cutters, the MSA21, to join the on-going search and rescue efforts in Japan. This deployment marks the first time the Chinese "coast guard" is participating in an operational S&R operation outside of China.
Posted by: tu3031 || 03/15/2011 00:00 || Comments || Link || E-Mail|| [10793 views] Top|| File under:
China leader calls for reforms
[Al Jazeera] China will be facing tough choices in trying to strike a balance between creating jobs and cooling inflation, its premier has said as he urged economic and political reforms.

Wen Jiabao, however, denied that his government risks the possibility of civil unrest similar to that seen in parts of the Middle East. He said the first half of the year would be a tricky time for steering the world's second-biggest economy.

The Chinese premier was speaking on Monday at the end of the annual National People's Congress -- the Chinese parliament -- which approved the country's next five-year development plan.

China's leaders fear rising inflating -- which topped expectations at 4.9 per cent in the year to February -- could fan discontent and erode the standing of the ruling Communist Party.

"Inflation is like a tiger. Once you let it out, it's very hard to cage again," he told a news conference at the end of the session.

Reiterating that controlling inflation was China's top priority, Wen said the government would succeed in its work.

"I only want to say that we are confident that we can manage inflationary expectations properly," he said. "We can't rest easy about prices."

The Chinese premier blamed external factors as a major cause of inflation, including loose monetary policies in other countries, high global commodity costs and rising wages in China.
Posted by: Fred || 03/15/2011 00:00 || Comments || Link || E-Mail|| [10793 views] Top|| File under:
Beijing says no uprising in China
[Iran Press TV] Following reports of protests in China, Prime Minister Wen Jiabao has denied any similarities between the country and the crisis-hit states in the Middle East and North Africa.

Wen told a news conference at the end of the country's annual legislative session that Beijing has closely watched popular uprisings in Middle Eastern countries, adding that drawing any comparison would be wrong.

He said China faces a tough test in dealing with inflation and other hot-button issues.

"Inflation is like a tiger, once it is set free it is very difficult to put it back in its cage," Wen added.

He promised to curb the inflation which he previously warned could impact social stability.

"Rising consumer and housing prices affect the immediate interests of the people and that is why the government has given top priority to curbing inflation."

The Chinese premier said his government would give priority to cultural reform and economic development.

China's economy is the world's second largest after the United States. It is also the world's fastest-growing major economy, with average growth rates of 10 percent for the past 30 years.

China is the largest exporter and second largest importer of goods in the world. However,
The ever-popular However...
rising prices are especially worrisome because poor Chinese families spend up to half their income on food.

This comes as in Egypt and Tunisia popular revolutions toppled western-backed autocratic regimes and triggered protest rallies in several Arab countries in the Middle East and North Africa.

Libya,

Soddy Arabia

, Bahrain, Jordan and Yemen are among the countries hit by a wave of popular uprisings.
Posted by: Fred || 03/15/2011 00:00 || Comments || Link || E-Mail|| [10793 views] Top|| File under:
Economy
Michigan Close To Declaring 'Financial Martial Law'
A bill being reconciled between the Republican controlled Senate and House, which the Republican governor has said he will sign, permits the governor to impose "emergency managers" over cities and school districts.

By declaring a "financial emergency", the governor could then appoint managers to fire local elected officials, break contracts, seize and sell assets, eliminate services - and even eliminate whole cities or school districts without any public input.

The legislature would have the power to remove an emergency manager.

Republican state Sen. Jack Brandenburg said several urban areas of the state, especially Detroit, are in "bad shape" and require "financial martial law."

The emergency manager, he said, "has to have the backbone, he has to have the power, to null and void a contract." In response to concerns that local leaders will have to cede control, Brandenburg said, "I'll tell you what, I think that in a lot of these places there is no control."

As the bill nears final passage, state lawmakers are also considering Snyder's proposed budget, which would cut spending on schools, universities, prisons and communities.

Snyder has also proposed eliminating $1.7 billion in tax breaks for individuals while cutting $1.8 billion in taxes for businesses to spur job growth.
Posted by: Anonymoose || 03/15/2011 00:00 || Comments || Link || E-Mail|| [10793 views] Top|| File under:
Europe
EU to 'stress test' its nuclear plants
Here's hoping they do a better job stress testing them than that charade they performed on the banks


THE European Union has reached agreement to conduct "stress tests" on the continent's nuclear power plants, the bloc's energy chief Guenther Oettinger says.


I'm all for nuclear safety, but as Bobby notes in the related post below, the Euros have more important things to do than to see if a reactor near Paris can withstand a tsunami.


Oettinger said the tests would be conducted on a "voluntary" basis. He said they would look at whether the 153 reactors housed in half as many plants across the continent could resist earthquakes, tsunamis and terrorist attacks.

"We want to look at the risk and safety issues in the light of events in Japan," he said.

The European commission spoke after emergency talks between ministers, national nuclear safety chiefs and industry leaders that were hastily called amid rising public concern in the wake of Japan's nuclear emergency.

Oettinger said there were no existing EU rules to make the tests binding.

"Recognised experts will be responsible for carrying out the tests in the course of this year," he added
Posted by: tipper || 03/15/2011 13:05 || Comments || Link || E-Mail|| [10793 views] Top|| File under:
Syria-Lebanon-Iran
Sports world breaths sigh of relief, Iran sez they'll be there in 2012
Iran has indicated it will attend the 2012 Olympics in London, despite complaining that the Games logo resembles the word "Zion".

Last month the Iranians complained to the International Olympic Committee and called for the graphic to be replaced. They objected on the grounds that its resemblance to the word Zion - a Biblical term for Israel - was racist.

But now the Iranian-backed Press TV has quoted an official as saying Iranians will "participate gloriously".


Well, they'll be there anyways...


At the time, IOC president Jacques Rogge told BBC Sport: "No, it can't be serious. We will quietly reply, telling [Iran] the logo has nothing to do with racism or any political connotation."

The complaint was also dismissed by Prime Minister David Cameron, who said the Iranians would not be missed if they did not attend.Cameron said: "It's completely paranoid. If the Iranians don't want to come, don't come - we won't miss you."


Hmmmmm...don't think that's the response they wanted.
Posted by: tu3031 || 03/15/2011 00:00 || Comments || Link || E-Mail|| [10793 views] Top|| File under:
Violent Imagery OK for Anti-Union Gov Walker
Wisconsin's Governor Wins, but Is He Now Dead Man Walker?

The Wisconsin State Capitol had taken on an eerie quiet by late Friday. Gone were the throngs of protesters who had occupied its marble floors like it were a summer campground. The midnight honking of cars circling the white building had ceased. The chalk outlines around fake dead bodies etched with Wisconsin Governor Scott Walker's name remained in dismembered parts, not yet completely washed away by hoses.


It's Time magazine, in partnership with CNN, so it doesn't cause grevious harm, like crosshairs on congressional districts do.


Walker took up a dozen pens, one at a time, to sign into law a bill that not only takes away the ability of unions to bargain collectively over pensions and health care but also limits pay raises of public employees to the rate of inflation and ends automatic union dues collection by the state. Not to mention It also requires public unions to recertify annually. It was a coup by Wisconsin Republicans against the labor movement in one of its strongholds.


Coup by Republicans, somehow conveying a sense of illigitmacy, as opposed to a victory for the voters of the Badger State.
Posted by: Bobby || 03/15/2011 08:09 || Comments || Link || E-Mail|| [10795 views] Top|| File under:
Who's in the News
80
[untagged]
3
Govt of Pakistan
3
Taliban
2
Hezbollah
1
Sipah-e-Sahaba Pakistan
1
Islamic State of Iraq
1
Fatah
1
al-Aqsa Martyrs
1
Govt of Iran
1
al-Qaeda in Pakistan
1
al-Shabaab
1
Hamas
Bookmark
E-Mail Me
The Classics
The O Club
Rantburg Store
The Bloids
The Never-ending Story
Thugburg
Gulf War I
The Way We Were
Bio
Merry-Go-Blog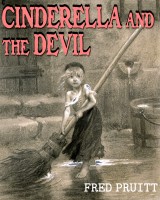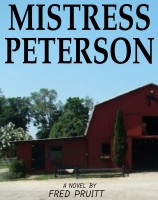 On Sale now!


A multi-volume chronology and reference guide set detailing three years of the Mexican Drug War between 2010 and 2012.

Rantburg.com and borderlandbeat.com correspondent and author Chris Covert presents his first non-fiction work detailing the drug and gang related violence in Mexico.

Chris gives us Mexican press dispatches of drug and gang war violence over three years, presented in a multi volume set intended to chronicle the death, violence and mayhem which has dominated Mexico for six years.
Click here for more information


Meet the Mods
In no particular order...


Steve White
Seafarious
tu3031
badanov
sherry
ryuge
GolfBravoUSMC
Bright Pebbles
trailing wife
Gloria
Fred
Besoeker
Glenmore
Frank G
3dc
Skidmark



Better than the average link...



Rantburg was assembled from recycled algorithms in the United States of America. No trees were destroyed in the production of this weblog. We did hurt some, though. Sorry.
3.236.143.121

Help keep the Burg running! Paypal: