-Short Attention Span Theater-
Prayers spark scare on airplane
Passengers on Alaska Airlines Flight 241 became alarmed when the three men began to pray out loud. "Shortly after takeoff ... three passengers were praying out loud in a language other than Spanish," according to an airline spokeswoman.

"They had something that appeared to the flight attendants to be strapped under their clothing," the spokeswoman said. "The flight attendants alerted the flight deck, who in turn alerted the tower at LAX. Law enforcement met the plane upon arrival."

When the planed landed at LAX it was greeted by members of airport police, the FBI and Customs and Border Protection.

According to FBI spokeswoman Laura Eimiller, the men were questioned and their baggage was searched before they were cleared to go.

"The men were extremely cooperative," Eimiller said.

Posted by: gorb || 03/15/2011 10:02 || Comments || Link || E-Mail|| [336064 views] Top|| File under:
Afghanistan
Construction of Afghan-Turkmenistan Railway to Begin
[Tolo News] Construction work of railway connecting Afghanistan with Turkmenistan will start in the near future, officials in Ministry of Public Works said on Monday.

Officials said a technical representative has been sent to Turkmenistan to discuss railway with officials in Turkmenistan's capital, Ashgabat.

The railway project, which will be constructed in 120 kilometers, will start from Atamurat city in Turkmenistan and continues all the way down to Aqina port here in Afghanistan.

More than 36 of the 120 kilometers would be constructed in Afghanistan and it will connect with Andkhoi railway in northern Faryab province.

A technical delegate from Turkmenistan is also expected to come to Afghanistan to study technicalities for the construction, officials said.

"Railway coming from Turkmenistan will be connected with the main railway network. In fact this would have its major positive effects to improve business between Afghanistan and Turkmenistan and the countries in the region," Deputy Technical Head of Afghan Public Works Ministry Ahmad Shah Wahid said.

Construction of this railway would be a further indication of improvement in terms of economy in particular in transports in Afghanistan. It would connect the country with Middle East and the rest of the world's railway network.
Posted by: Fred || 03/15/2011 00:00 || Comments || Link || E-Mail|| [336065 views] Top|| File under:
President Obama to Meet Petraeus
[Tolo News] The US President Barack B.O. Obama is to meet Gen. David Petraeus US commander of Coalition forces in Afghanistan on Monday in the White House, US officials said.

The US President meeting comes after the

Afghanistan's Caped President

Hamid Maybe I'll join the Taliban Karzai, on Saturday in Kunar Province, said that foreign forces stop their operations in Afghanistan.

Hamid Karzai's strongest remarks come after the mistaken killing of nine children in foreign forces' air raid on 1st March in eastern Kunar province.


... which is right down the road from Binny's house in Chitral...


President Karzai at a cabinet meeting attended by Gen. Petraeus said that his apology was "not enough."

Both Gen. Petraeus and US Defence Secretary Roberts Gates apologized for the incident.

On Thursday a cousin of Mr Karzai was also killed during an operation carried out by foreign forces in southern Kandahar Province.

Afghan experts on Sunday warned that the country will plunge into crisis if Nato military operations are stopped.

Experts warned that President Karzai's comment will cause the Taliban to grow stronger.

There are around 152,000 foreing forces in Afghanistan 100,000 of them American soldiers fighting a war that is in its tenth year now.

The foreign forces withdrawal from Afghanistan will begin in July this year.
Posted by: Fred || 03/15/2011 00:00 || Comments || Link || E-Mail|| [336077 views] Top|| File under:
Africa Horn
Convicted Somali pirates get life sentences in US court
Five Somali men convicted of attacking a US Navy ship they mistook for a merchant vessel have been sentenced to life in prison.

The men were found guilty in November of trying to hijack the USS Nicholas, a vessel on an anti-piracy mission.

Defence lawyers claimed the men had been abducted by pirates and forced to fire their weapons in the April attack.

The men were the first convicted of piracy by a US jury since 1820, prosecutors said.

The piracy conviction carried a mandatory life sentence; the men were sentenced to an additional 80 years for firearms charges in connection with the hijack attempt.

The men said they would appeal against the conviction and the sentence.

"Today's sentences should send a clear message to those who attempt to engage in piracy: Armed attacks on US-flagged vessels carry severe consequences in US courts," said US Attorney Neil MacBride.

He told reporters the sentence handed down by Judge Mark Davis was the longest ever in a piracy conviction, because the pirate convicted in 1820 was hanged.
Posted by: tipper || 03/15/2011 04:39 || Comments || Link || E-Mail|| [336079 views] Top|| File under:
Africa North
Egypt dissolves notorious internal security agency
Egypt's Interior Minister Mansour al-Issawi has dissolved its internal security agency, which had been blamed for decades of human rights abuses.

The State Security Investigation Service (SSIS) will be replaced with a new "National Security Force".

The new agency would be tasked with "protecting the domestic front and combating terrorism", Mr Issawi said.

The actions of the SSIS helped ignite the popular uprising that overthrew President Hosni Mubarak last month.

Its agents were accused of using violence to try to stop the protests in Cairo's Tahrir Square. At least 365 people died in the 18 days of unres
Posted by: tipper || 03/15/2011 15:44 || Comments || Link || E-Mail|| [336073 views] Top|| File under:
Bangladesh
Zia was involved in Bangabandhu killing: Lifschultz
[Bangla Daily Star] US journalist and writer Lawrence Lifschultz on Monday told the High Court that Ziaur Rahman was indirectly involved in the killing of Bangabandhu Sheikh Mujibur Rahman on August 15, 1975.


Zia's the father of Khaleda Zia, the once (actually several) and future PM. Mujib was the driver of the revolution against Pakistain, the national hero. His murder was followed by Zia becoming chief of the army staff and ultimately taking power after a series of coups and counter coups "to restore order." Bangla then set about molding itself more in the image of its parent state, pushing Islam and taking an anti-India political stance.


This has become clear from the statements of Col Farooq Rahman and Col Abdur Rashid, convicted killers of Bangabandhu, written by Anthony Mascarenhas in his book Bangladesh A Legacy of Blood, he said.

He said Ziaur Rahman was in the shadow of the whole episode of August 15, 1975, because he was very much one of the main players of the game.

In reply to a question from the HC, Lifschultz said Ziaur Rahman could have stopped the killing of Sheikh Mujibur Rahman, because he (Zia) knew the plot to kill him.

Zia was a complicated man and was the main beneficiary of the killing of Bangabandhu, he said, adding that Zia was responsible for killing many freedom fighters including army official Khaled Mosharaf.

The Pulitzer Prize winner, who had covered the trial of Col Abu Taher in 1976, placed the statement before the HC bench of Justice AHM Shamsuddin Chowdhury Manik and Justice Sheikh Md Zakir Hossain.

The bench is hearing a writ petition that challenged the martial law regulation under which the military tribunal was formed and Taher was sentenced to death.

Earlier January 20, the HC bench requested Lifschultz to appear before it to place his statement on the trial and execution of Taher.

On January 31 Lifschultz had sent a written statement to the HC bench through the attorney general's office saying that Zia made the decision of Taher's execution before the formation of the military tribunal that sentenced Taher to death.

Manzur, then high-ranking military officer, knew with absolute certainty that Zia had decided to have Taher hanged before the "so-called trial" began, Lifschultz said in the statement.
Posted by: Fred || 03/15/2011 00:00 || Comments || Link || E-Mail|| [336066 views] Top|| File under:
Britain
UK prepares for Mumbai-style attack
BRITAIN says it is training extra firearms police amid growing fears of a "Mumbai-style" terror attack.

"We are working to prepare for any terrorist incident including a Mumbai-style attack in the UK," said Security Minister Pauline Neville-Jones.

The government is "training more police officers to respond to an armed attack and enhancing existing levels of firearms training," she added during a conference at the Royal United Services Institute in central London.

Government ministers were also involved in "very testing" training exercises to help them to respond to such an attack, Neville-Jones said.

In September, it was revealed that Western intelligence agencies had uncovered an al-Qaeda plot to launch attacks in Britain, France and Germany by Pakistan-based extremists.
Posted by: tipper || 03/15/2011 13:10 || Comments || Link || E-Mail|| [336066 views] Top|| File under:
China-Japan-Koreas
North Korea 'ready to discuss nuclear enrichment'
North Korea has told Russia's deputy foreign minister Alexei Borodavkin that it is ready to discuss its nuclear enrichment plans at six-party talks.

The issue is one of several that have blocked the resumption of disarmament talks. South Korea also wants an apology for the North's "aggression".

Separately, a South Korean envoy is on his way to Russia to pursue talks.

The new flurry of diplomacy comes just over a month after talks between North and South Korea broke up in acrimony.

North Korea's state news agency, KCNA, reported comments from Pyongyang's foreign ministry after a four-day visit by Mr Borodavkin.

"The DPRK (North Korea) is willing to come to the six-party talks unconditionally," Pyongyang's foreign ministry said.
Food situation must be bad...
KCNA quoted a ministry spokesman as saying that the North did "not object to the issue of uranium enrichment programme being discussed at the talks".

Mr Borodavkin held meetings with the North Korean Foreign Minister Pak Ui-Chun and other North Korean officials, South Korea's Yonhap news agency reported.
Posted by: tipper || 03/15/2011 04:13 || Comments || Link || E-Mail|| [336065 views] Top|| File under:
Europe
Italy blocks ferry of Moroccans fleeing Libya
Is a Camp of Saints scenario about to begin?
Italy has prevented a ferry carrying 1,800 people, mainly Moroccans fleeing the fighting in Libya, from docking in Sicily.

The ship had sailed from Tripoli and asked for permission to refuel on the island after being refused entry to Malta, Italian media said.

Meanwhile, 41 people are feared drowned after a boat carrying migrants capsized off Tunisia, UN officials say.

Five were rescued by another boat heading to the island of Lampedusa.

Since Monday, 21 boats have arrived on the Italian island from Tunisia carrying 1,600 migrants.

The boat which went down at around midnight on Sunday night, three hours after leaving the southern port of Zarzis, had been carrying 41 men and five boys.
Posted by: tipper || 03/15/2011 13:49 || Comments || Link || E-Mail|| [336070 views] Top|| File under:
Sarkozy sacks diversity head Dahmane
French President Nicolas Sarkozy has sacked his diversity adviser after he called on Muslims not to support the governing UMP party, reports say.

Abderrahmane Dahmane, a Muslim and former UMP official appointed to his post only in January, was protesting against a planned debate on Islam. He said Muslim members of the UMP should not renew their party membership unless the debate was cancelled. He condemned UMP leader Jean-Francois Cope as a "plague for Muslims".

The UMP (Union for a Popular Movement) is planning to hold a public debate on 5 April on "Islam and secularism". The debate will explore firstly how "the practice of religions may be compatible with the rules of the secular republic", and secondly "the question of Islam in France".

France has the largest Muslim minority of any EU country and controversies have arisen over the state's attempts to impose secular values in public institutions such as schools.

A public ban on face-covering veils comes into force on 11 April.
Posted by: || 03/15/2011 11:40 || Comments || Link || E-Mail|| [336063 views] Top|| File under:
Great White North
RCMP charge 2 men with training as terrorists in Pakistan
RCMP in Manitoba have laid terrorism-related charges against two Canadian men police say planned to participate as insurgents in the war in Afghanistan.

Police allege the two men travelled to Pakistan for terrorist training in firearms, scouting, guerrilla warfare and explosives.

Ferid Ahmed Iman, who is 30, is charged with instructing to carry out terrorism activities and conspiracy to participate in the activity of a terrorist group.

Maiwand Yar, who is 27, is being sought on charges of conspiracy to participate in the activity of a terrorist group and participation in the activity of a terrorist group.

Police say the men, who were both post-secondary students, travelled to Pakistan in 2007 on tourist visas, but did not use the return portion of their tickets.

RCMP Assistant Commissioner Bill Robinson said it's not known where they now are.

"The investigation ... is still ongoing," he said. "Their whereabouts outside of Canada is unknown at this time and we continue to work with Canadian Border Services and domestic and international security partners on this matter."
Posted by: tipper || 03/15/2011 14:07 || Comments || Link || E-Mail|| [336066 views] Top|| File under:
Home Front: WoT
Private Dick's Report on John Doe #2 from OKC Bombing
"Homeless" Man Hussain Hashem al-Hussaini is "John Doe #2 in Oklahoma bombing

On Wednesday, a "homeless man" was arrested in the Boston suburb of Quincy, Massachusetts, on a charge of assault and battery with a dangerous weapon after allegedly striking another man with a beer bottle. His name is Hussain Hashem al-HUSSAINI, although has several other aliases and a previous arrest record.

His arrest would have likely gone unnoticed except for the tenacious investigative journalism conducted in the months and years following the 1995 bombing of the Murrah Federal Building in Oklahoma City by author and investigative journalist Jayna Davis. Ms. Davis, a former reporter for KFOR-TV at the time of the bombing, identified al HUSSAINI as the "John Doe #2" in the April 19, 1995 bombing that claimed the lives of 168 people, including 22 children, three who were unborn. Her investigation is chronicled in her book, The Third Terrorist, and is an important investigative report into the actual events that took place in the months, days and weeks leading to the bombing, and perhaps even more importantly, in the years afterward.

The disheveled homeless man arrested this week is at the epicenter of a plot that involves not only domestic terrorism, but the inexcusable failures and activities of the FBI that led directly to the events of September 2001. Ms. Davis documented the direct involvement of a Muslim terrorist operation involved in the 1995 bombing, and attempted to warn the FBI of additional attacks being planned. Despite impeccable documentation compiled by Ms. Davis that I personally reviewed in my capacity as an investigator, her warnings went unheeded. Six years later, the worst attack on American soil killed another 3,000 people. It is my belief that the attacks of 9/11 could have been stopped had the FBI acted upon the evidence she submitted to the FBI.

Instead, twenty-two witness affidavits she compiled and submitted to the FBI in January 1999 that, in part, connect al HUSSAINI to the events of the bombing "disappeared."

In mid-May 2005, I personally conducted an on-site investigation of "John Doe #2" in Boston. My confidential 30-page investigative report was submitted to the U.S. Department of Justice on 1 June 2005. The information contained in that report verified all of the relevant aspects of Ms. Davis' claims as they pertained to Hashem al-Hussaini. The following is a redacted version of my partial investigative findings from 2005.


If this gentleman is correct, the FBI really dropped the ball, both before and after the Murrah Building was bombed. Much more at the link.

If he's correct. He does have a history of rather sensationalist claims, but perhaps these are well founded.
Posted by: || 03/15/2011 11:43 || Comments || Link || E-Mail|| [336081 views] Top|| File under:
India-Pakistan
Breakthrough likely in ISI-CIA talks
The Inter-Services Intelligence (ISI) and the Central Intelligence Agency (CIA) are close to a reset in their knotty relations, with behind-the-scene negotiations reportedly making progress.

A breakthrough is likely in days ahead.

An end to the feud will not only help resolve the dispute over immunity for jailed CIA operative Raymond Davis but also help both countries overcome the hard patch in their ties.

"There are some positive developments in ongoing negotiations," a security official told Dawn on Monday without specifying how much ground the two sides had covered.

He, however, said both sides were 'grudgingly accommodating each other' to save the overall bilateral relationship.

Though there are hardly any evident markers to judge progress in dialogue on affairs of spy agencies, US Embassy's reaction to the Lahore High Court (LHC) avoiding a ruling on immunity for Davis was quite telling.

US Embassy Spokesman Alberto Rodriguez, in a very brief comment, said: "US position is well known and we are working with Pakistani authorities to resolve the issue."
Posted by: tipper || 03/15/2011 03:55 || Comments || Link || E-Mail|| [336064 views] Top|| File under:
Six ST men held for gun sex
[Dawn] Police

nabbed

six Sunni Tehreek


A Brelvi political group founded in bloody Kärachi in 1992 by Muhammad Saleem Qadri. Its political wing is the Pakistan Inqilabi Tehreek. As the MQM's power declined it became the primary opposition to the Deobandi Binori Mosque hard boyz in the heyday of Nizamuddin Shamzai. By coincidence, Muhammad Saleem Qadri was bumped off by Deobandi button men of the SSP in 2001. Even more coincidentally, SSP's funding comes from Kärachi, where‐also strictly coincidentally‐Binori Mosque is located. Go figure.


(ST) activists on Sunday when they manhandled Elite Police personnel and resorted to

gun sex

to terrify them outside the shrine of Hazrat Pir Makki near Data Darbar, witnesses said.

Scores of ST activists pelted the police with stones and raised slogans against the police for arresting their colleagues.

Witnesses and police said when two Elite police officials manning the entrance of the shrine stopped a woman and a man for frisking, two ST activists asked the

coppers

to allow the woman into the shrine. The police officials, however, refused which led to the exchange of hot words and scuffle between the two sides.

The Elite officials called reinforcement and

nabbed

the two workers for interference in security affairs. Dozens of ST workers attending a conference at an adjoining madrassa arrived at the spot to help out the ST workers. Some armed workers resorted to

gun sex

and the police replied them in the same coin which later led to scuffles.


Witnesses said the police chased and

nabbed

four more protesters, including ST leaders Mujahid Abdul Rasool and Shahid Rasool, which provoked ST`s senior leaders who also arrived at the scene along with dozens of workers and joined the agitation.

Situation remained tense in the highly sensitive area for a few hours.

Lower Mall SHO Chaudhry Naveed Azam said the police resorted to

gun sex

to disperse ST workers and in self-defence as the organisation`s security guards and activists had opened fire.

City Division SP Shahzad Asif told Dawn ST workers tried to help the woman who wanted to skip frisking. He said the

coppers

following standard operating procedures refused to oblige them.

He said strict security guidelines were being followed after two

suicide kaboom

s on Ali Hajveri (RA) shrine which had claimed lives of dozens of people.

He said ST workers had displayed weapons and also resorted to

gun sex

to terrify the police which was a criminal act.

He said six activists had been taken into custody by the police.
Posted by: Fred || 03/15/2011 00:00 || Comments || Link || E-Mail|| [336065 views] Top|| File under:
Pak army's role limited to defence in country's interest: Saad
...However far beyond our borders that requires our jihadi proxies to go. Separate, of course, from the uniformed units who go wherever the U.N. is willing to pay to send them.

[Geo News] Pakistain

Mohammedan

League-N MNA Khwaja Saad Rafique has said that Pak Army's role if remains restricted to defence, would be in the larger interest of the country, nation and the army, Geo News reported Monday.

Khwaja Saad Rafique said this in a handout issued from PML-N media cell in response to the statement of Army

front man

Maj Gen Athar Abbas today.

Maj Gen Athar Abbas said that the usage of funds in civilian departments should be streamlined instead of criticizing the defence budget.

He said that several agencies from some hostile countries have been working to create the gap between the army and public. Anti-Pakistain elements are trying to prove that army is a burden on the national development by criticizing the armed forces. He said that under well-planned conspiracies, misleading propaganda is being proliferated about the high expenses of Pakistain Army.

He said that to ascertain the size of the army is also government's job. Army has to prepare itself according to defence capabilities of the enemy. No army in the world can disclose its development budget to the public, he said."If civilian government consider that they could diminish the perils through negotiation with India, then the reduction in army could be taken place", he added.

Khwaja Saad Rafique some points of the

Mighty Pak Army

are not acceptable to the pro-democratic people. "It is a job of the parliament and not the Army to assess the budget allocation and its use for the civilian departments," he added.

He said professional and strong Army was Pakistain's need, it still is and will always be, but the role of the Army and its budget allocation cannot be exempted from criticism.

"A handful of authoritative generals caused greater damage to the state of Pakistain and the Army than the foreign foes," Khwaja Saad Rafique asserted.

He said that each Army rule only broadened the rift between the national and the Army.
Posted by: Fred || 03/15/2011 00:00 || Comments || Link || E-Mail|| [336066 views] Top|| File under: Govt of Pakistan
UK never told Pakistan to avoid torture: Musharraf
[Emirates 24/7] Former Pak president
Pervez Perv Musharraf


... former dictator of Pakistain, who was less dictatorial and corrupt than any Pak civilian government to date ...


has claimed that Britain never clearly demanded that British citizens not be tortured by his country's security services, in comments released on Monday.


"So naturally it never occurred to us not to."


As Britain prepares to open an inquiry into claims that its agents were complicit in the torture of terror suspects, Pakistain's former military ruler said London's stance may have been a "tacit approval of whatever we were doing."

In an interview with BBC TV, Musharraf strongly indicated that Pak intelligence agents used torture to extract information from terror suspects, although he did not say whether Britons were subjected to such methods.

He claimed he did not recall being told by the British that the ISI, the Pak spy agency, should not use torture on British subjects.

"Never. Never once, I don't remember it all," he said.

"Maybe they wanted us to continue to do whatever we were doing; it was a tacit approval of whatever we were doing."

Musharraf, who who was president of Pakistain from 1999 to 2008 but now lives in exile in London, said: "We are dealing with vicious people, and you have to get information.

"Now if you are extremely decent, we then don't get any information -- we need to allow leeway to the intelligence operatives, the people who interrogate."

The row in Britain centres on the case of former Guantanamo Bay detainee Binyam Mohamed, an Ethiopian-born British resident who claims he was tortured into admitting terror charges with the knowledge of British security services.

His comments were strongly denied by former British security chiefs, who have mounted a fightback against the claims that their agents colluded in torture.

Elizabeth Manningham-Buller, former director of British domestic intelligence service MI5, denied Musharraf's claims. "There was no tacit approval of torture," she said.
Posted by: Fred || 03/15/2011 00:00 || Comments || Link || E-Mail|| [336064 views] Top|| File under: Govt of Pakistan
Israel-Palestine-Jordan
Israeli settlers want more building after murders
ITAMAR, West Bank — Shocked members of this hard-line Jewish settlement, reeling from a devastating knife attack that killed five members of a family in their sleep, on Monday said the bloodshed only strengthens their resolve to stay put and urged the government to respond with a new wave of West Bank construction.


Much as I hate those who murder women and children, these particular settlers in Itamar are goading everyone, Israeli and Paleo alike. Either they'd better move back to a more defensible settlement or they'd better be a lot more careful.

Friday night's attack has drawn new attention to Itamar, an isolated settlement deep inside the West Bank that has poor relations with its Arab neighbors. Settlers often refer to themselves as the first line of defense against Arab aggression and say Arab terrorism is trying to drive Jews out of land promised to them in the Bible.

"This is our land and it will always be the Jewish homeland," said Moshe Goldschmidt, the New York-born head of the town council. "The future of Israel lies with its biblical assets. Itamar is the backbone ... No one will break our spirit."

In response to the attack, Israel announced new plans to build up to 500 new homes in settlements located in major blocs next to Israel. Israel expects to keep these blocs, home to the vast majority of Israel's 300,000 West Bank settlers, under any future peace deal.

In contrast, Itamar, an Orthodox Jewish community of some 1,000 residents south of the Palestinian city of Nablus, is not included in most Israeli plans. Itamar's residents are commonly seen by other Israelis as fanatically religious, sometimes violent and dismissive of the state's laws, professing to follow only the law of God.

Residents and settler leaders criticized the government's latest building plan as grossly insufficient. "It is insult to us and an insult to the dead," said David Haivri, a settler leader.

Itamar residents accuse the government of imposing an unofficial slowdown on construction to ease international criticism. They also bristle at occasional government attempts to remove some of the dozens of unauthorized hilltop settlement points.
Posted by: Steve White || 03/15/2011 00:00 || Comments || Link || E-Mail|| [336065 views] Top|| File under:
Azerbaijan to produce Israeli drones
[Iran Press TV] Following an agreement between Israel and Azerbaijan on military cooperation, the production of unmanned Israeli aircraft has started in Baku.

Azad Systems, which is a joint venture between Azerbaijan's Defense Industry Ministry and Israeli manufacturer Aeronautics, has started the production of Orbiter 2M and Aerostar unmanned drones, Azeri media report.

The Orbiter 2M has four to five hours of free flight at an altitude of 4-6 kilometers, while the Aerostar can fly for 12 hours at an altitude of up to 10 kilometers.

Azerbaijani President Ilham Aliyev officially opened Azad Systems last week.

Azad Systems has also started the production of a four-seat passenger aircraft, the Diamond DA42.

Israel, a major arms supplier to Azerbaijan, has so far signed several weapons deals with Baku.

The deals include artillery systems, communications equipment and UAVs of the same types that will be now assembled locally.
Posted by: Fred || 03/15/2011 00:00 || Comments || Link || E-Mail|| [336065 views] Top|| File under:
Olde Tyme Religion
Al-Azhar in post-revolution Egypt
[Asharq al-Aswat] Al-Azhar's stance regarding the events of the Egyptian revolution has aroused religious disagreements and disputes amongst its

Learned Elders of Islam

.

Some of the

Learned Elders of Islam

believe that Al-Azhar did not fall short in its role with regards to the Egyptian revolution, both before and afterwards. They argue it is still the "protector of Egypt" and an inspiration for the revolutionaries. According to these members, the reason that Al-Azhar delayed to declare its official stance towards the revolution was out of fear for the safety of the demonstrators, and the security of the country. They admit that Al-Azhar has showed elements of weakness in the past, but now it has started to regain its strength.

However,
The over-used However...
other members of the

Learned Elders of Islam

agree that Dr Ahmad al-Tayyib's appointment as the Sheikh of Al-Azhar represents a transformation from the previous regime, this is not one that they aspired for, because ultimately he is a state employee.

In this report, Asharq Al-Awsat investigates the dividing opinions amongst the al-Azhar

Learned Elders of Islam

, in order to gauge the dimensions of this dispute.

Dr Abdul-Rahman al-Barr, professor at Al-Azhar University and member of the Guidance Bureau of the

Moslem Brüderbund

Group, says: "Anyone who assesses the role of Al-Azhar always looks at individuals, (either Dr Ahmad al-Tayyib, or members of the Islamic Research Council) occupying specific positions within the institution, and considers them representatives of it. If such individuals delay in making a statement about an issue, then Al-Azhar is deemed to have delayed in announcing its stance. If an individual announces a specific opinion, then this is taken as the stance of Al-Azhar in general."

Dr Al-Barr adds: "Despite the extreme importance of these two symbols [Dr Ahmad al-Tayyib and the Islamic Research Council]; Al-Azhar is far greater than them. Moreover, the Al-Azhar

Learned Elders of Islam

are dispersed across Egypt and the

Mohammedan

world, and most of them announce their Shariaa stances in a timely manner."

Al-Barr points out: "Many of the Al-Azhar

Learned Elders of Islam

in Egypt participated in the events of the Egyptian revolution, and went to Tahrir Square, despite the fact that they were not officially representing Al-Azhar." He explains: "By associating the stances of individual members of the

Learned Elders of Islam

, with the stance of Al-Azhar, this is unfair to those who belong to the organization. Whoever seeks to know Al-Azhar's stance towards any issue should focus only on the stance of the official institution, because Al-Azhar's members have individual motives, and sometimes do not wait for a signal from the Sheikh to undertake their duty."

Dr Al-Barr went on to say: "This does not mean that the institution refrains from expressing its opinions and stances, for it is required to take the initiative and declare its stances in an explicit and timely manner." However,
The ever-popular However...
Al-Barr believes that "this cannot be completely achieved unless we have total economic and administrative independence from the authorities."

Al-Barr praised Sheikh Dr Ahmad al-Tayyib's latest stance by saying: "It was natural that he would wait until after the events of the Egyptian revolution; however, had he been independent, his stance would have more accurately reflected the members of Al-Azhar, and he would not have been bothered about the authorities."

On the other hand, Sheikh Salim Abdul-Jalil, undersecretary for the Egyptian Ministry of Islamic Endowments, relating to Islamic Dawa affairs, explains: "Now, Al-Azhar plays a purely educational role. Before the July 1952 revolution its role was more extensive, because at the time, conditions were suitable for Al-Azhar to have a political role." Abdul-Jalil points out: "The 1952 revolutionaries were keen to exclude Al-Azhar from undertaking any political role. This then continued for long decades. It has become clear that the Sheikh of Al-Azhar is appointed by the state, a fact that has restricted Al-Azhar institution from being an independent religious institution."

Abdul-Jalil continues: "In order to further restrict Al-Azhar, the House of Fatwa was established to share its role. This has led to an overlapping between the two posts of Egyptian Mufti, and the Sheikh of Al-Azhar. Perhaps this came to the fore in many of the stances adopted during the era of former Sheikh of Al-Azhar, Dr Muhammad Sayyid Tantawi, when he was Mufti. He found that the Al-Azhar leadership opposed many of his opinions, and hence when he became Sheikh of Al-Azhar he blocked the role of the House of Fatwa completely."

Sheikh Abdul-Jalil adds: "When the Egyptian revolution erupted, Al-Azhar, or its

Learned Elders of Islam

in general, did not have a vision of what might occur, and hence Al-Azhar did not participate in the events in a major way, even if some of its members, who also belong to other trends such as the

Moslem Brüderbund

or the Salafi movement, participated. They did not participate as members of Al-Azhar. It is true that they were wearing the Al-Azhar turban, but they did not speak in its name."

Abdul-Jalil stresses: "As an official institution, it was natural that Al-Azhar stood by the legitimate authority. The leaders of Al-Azhar have indicated as much, by saying that the change ought to take place according to specific controls, and through legitimate means. They were afraid that society would be exposed to the dangers that any Arab regime would face where there is dissent, and in doing so, Al-Azhar's role was limited."

Sheikh Abdul-Jalil said: "I hope that Al-Azhar will soon have full independence, in the sense that it becomes a religious institution, whether its role is educational, issuing fatwas, or Islamic Dawa. I hope that it will not be affiliated with the authorities or the regime, and will be free to issue fatwas according to Islamic code, and not according to the interests of the ruler or anyone else."

Dr Aminah Nusayr, professor of religion and philosophy at Al-Azhar University, stresses: "The reason for Al-Azhar's retreating influence is the preoccupation of the imams and preachers with the traditional method of preaching and guidance. This method is outdated, whilst the Salafi Islamic preachers, or the newly appointed Sheikhs, have managed to infiltrate the Egyptian and foreign domain. Thus, the Al-Azhar

Learned Elders of Islam

have lost their role and their status."

Dr Aminah Nusayr adds: "What happened to the Al-Azhar

Learned Elders of Islam

has in turn reflected on the political role of Al-Azhar. It no longer plays the vanguard role that it played during the past century, where we witnessed the strength of the Al-Azhar Sheikhs. At the time, Al-Azhar was the protector of the Egyptian people, and it inspired their revolutions."

Nusayr points out: "The institution was struck by weakness when the post of Sheikh of Al-Azhar became subject to government appointment. This has undermined the leading role of the Sheikh of Al-Azhar, as he has become subservient to the state, which has blocked his role." Nusayr says: "Within this context, I remember the former Sheikh of Al-Azhar, Dr Muhammad Sayyid Tantawi, saying "I am an employee of the state," when he talked about a certain decree that was criticized as being instructed from the regime."

Dr Aminah explains: "For seven years, I have been calling for the post of Sheikh of Al-Azhar to be appointed through elections. This call has angered many of Al-Azhar's leaders. At that time I said: The selection of the Sheikh of Al-Azhar must be made by all

Mohammedan

Learned Elders of Islam

, east and west, so that he becomes worthy of the title 'Imam of

Mohammedan

s'." Nusayr adds: "When the

Mohammedan

s select their own imam, this liberates him from any affiliation, or submission to the policy of the state."

Dr Aminah reveals: "Liberating the post of Sheikh of Al-Azhar would be a leading and significant development in Egypt. The Sheikh of Al-Azhar would abandon the administrative work that occupies a great deal of his time, and dedicate all his efforts to keeping pace with

Mohammedan

issues. He would focus on them together with the members of the Islamic Research Council, and would turn his main preoccupation to updating religious stances, in light of contemporary events."

Dr Muhammad Abdul-Munim al-Birri, chairman of the Al-Azhar Ulema Front, says: "We have been distanced from the religious arena, and from expressing our opinions regarding jurisprudence issues, because of the lack of freedom within Al-Azhar, and because it was considered some kind of taboo to oppose the opinions of Al-Azhar leaders."

Dr Al-Birri adds: "A change will only take place within Al-Azhar with the removal of the current leaders, in order to bring in leaders who agree with the mission of Islam, and the Koran. The appointment of the Sheikh of Al-Azhar must be undertaken by honest and sincere leaders."

The chairman of Al-Azhar Ulema Front points out: "The front has not been distanced from all the political issues that have been taking place in Egypt. For example, it denounced the prevention of veiled women from entering universities, or appearing on television."

Dr Al-Birri says: "The Al-Azhar Ulema Front did not hesitate to call on the Egyptians to join the demonstrations in Tahrir square, so the unjust would hear their voices. In doing so, the Front cleared its conscience before God Almighty, who does not accept the excuses of anyone who is hesitant in such matters. We told the protestors: Come out to punish the unjust before others come out; come out and mobilize, supported by God's promise to you, and out of the belief in this promise and in His Prophet, God's prayer and peace be upon him. What are you waiting for after your dignity has been

maimed

, your sanctities have been violated, your blood has been held cheap, your honor has been neglected, your will has been falsified, and your leaders have lied?"

Dr Al-Birri adds: "In a statement issued by the front, we said: Had it not been for the [government] crackdown imposed on us, which made us leave Egypt or stay in our homes, you would have seen us at the forefront, and at the head of the marches, joining the good and preventing the evil, in order to repel the harm that has become widespread."

Dr Al-Birri explains that following the overthrow of former Egyptian President Hosni Mubarak
Octogenarian Egyptian politician, prior to that air force commander. He served as the fourth President-for-Life of Egypt from 1981 to 2011. He assumed the presidency in 1981, following the

liquidation

of Anwar Sadat. He was dumped after 18 days of demonstrations, which at one point featured a camel charge by his supporters, during the 2011 Egyptian revolution. On 11 February, Vice President Suleiman announced that Mubarak had resigned in favor of the Supreme Council of the Armed Forces. Mubarak and his family left the presidential palace by a side door and moved to Sharm el-Sheikh, while the new regime started trying to follow the money trail.
's regime, the front issued another statement in which it expressed its sincere congratulations to the people, saying: "The youth success in the January 25th revolution has warmed the hearts of the believers." The front called on "the Egyptians and all

Mohammedan

s to turn a new leaf in obeying God Almighty."

On the other hand, Dr Muhammad Raafat Othman, former dean of Shariaa and Law College of Al-Azhar University, and member of Al-Azhar Islamic Research Council, defends the institution, by saying: "Al-Azhar has not been negligent in following up the events of the Egyptian revolution, and what took place before these events. The Islamic Research Council convened many extensive sessions to follow up the events. Al-Azhar stances have been very clear in criticizing the damaging acts undertaken by some, who infiltrated the revolutionary youths."

Dr Othman adds: "One of the most significant examples of our participation in the Egyptian revolution was the personal appearance of Al-Azhar's official

front man

, Ambassador Muhammad Rifaah al-Tahtawi, at the Tahrir Square demonstrations. Also we should not forget that the imam who led the Friday prayers following the fall of the Egyptian president was Sheikh Yusuf al-Qaradawi, Chairman of the International Association of

Mohammedan

Scholars, who is one of Al-Azhar's sons. Furthermore, many Sheikhs from Al-Azhar participated in the Tahrir Square demonstrations. This means that Al-Azhar was supporting the revolution, and not the regime."

Dr Othman admits: "During the previous period, Al-Azhar suffered some weaknesses. However,
The ever-popular However...
it is clear that it is regaining its strength in the current era. This needs time, and will take place through a number of stages, not in a single leap forward." Dr Othman stresses: "The overwhelming majority of Al-Azhar members support the steps adopted by Dr Ahmad al-Tayyib towards reform."

Dr Othman explains: "If some past eras have witnessed negative aspects of Al-Azhar's performance, with regards to its duties, no one now can criticize Al-Azhar's stances. Any media outlet or journalist, who asks the Al-Azhar

Learned Elders of Islam

to express their opinion about a political or social issue, finds that the

Learned Elders of Islam

do not hesitate for a single second to express their opinions."

Islamic thinker Dr Muhammad Imarah, member of the Islamic Research Council, comments: "The situation in Al-Azhar is improving now, and Dr Ahmad al-Tayyib has taken a clear stance toward the events of the Libyan revolution."

Dr Muhammad Wahdan, professor at Al-Azhar University, stresses: "During its long history, which extends for more than 1,000 years, Al-Azhar has been the protector of the country, and the source from which revolutions have stemmed." Wahdan says: "The stances of Al-Azhar toward the Egyptian revolution have been clear."

Dr Wahdan also explained why the Sheikh of Al-Azhar delayed the announcement of his stance toward the revolution: "He was studying the issue from all aspects. He was concerned for the security of the citizens, for the safety of the country, and for the demonstrators." He also gave an example to illustrate his point: "A skillful carpenter measures seven times, but saws only once." Dr Wahdan adds: "As for the Libyan revolution, the Sheikh of Al-Azhar issued a clear stance, and he immediately denounced what
Colonel Muammar Qadaffy
... dictator of Libya since 1969. From 1972, when he relinquished the title of prime minister, he has been accorded the honorifics Guide of the First of September Great Revolution of the Socialist People's Libyan Arab Jamahiriya or Brotherly Leader and Guide of the Revolution. With the death of Omar Bongo of Gabon on 8 June 2009, he became the longest serving of all current non-royal national leaders. He is also the longest-serving ruler of Libya since Tripoli became an Ottoman province in 1551. When Chairman Mao was all the rage and millions of people were flashing his Little Red Book, Qadaffy came out with his own Little Green Book, which didn't do as well. Qadaffy's instability has been an inspiration to the Arab world and to Africa, which he would like to rule...
did to his people."

Dr Wahdan points out: "Those who claim that Al-Azhar has been absent are enemies the institution. The Al-Azhar

Learned Elders of Islam

are characterized by their moderation and tolerance, and some groups and tendencies in Egypt cannot bear hearing its name, because the existence of Al-Azhar stands as an obstacle in front of their evil aims." Wahdan stresses: "Slandering Al-Azhar is not in the interest of Islam. Those who attack Al-Azhar should go to any country other than Egypt, and then they would know the value of Al-Azhar and its

Learned Elders of Islam

."

For its part, the Al-Azhar Supreme Council has issued a statement saying that: "Because of what has been noted, over the current period, regarding the rise of some voices from outside Al-Azhar, and by some people who do not belong to Al-Azhar, attacking the institution, its organizations, and its symbols, the council announces to all that the issue of Al-Azhar has been, and still is, of concern only to the

Learned Elders of Islam

working within Al-Azhar for the past 1050 years. They are the ones capable of leading the institution, and developing it."

The statement, of which Asharq Al-Awsat has obtained a copy, says: "The Al-Azhar Supreme Council announces to all that its

Learned Elders of Islam

are capable and qualified before God, and before the nation, to lead this ancient institution, manage its affairs, and conduct the necessary amendments to the legal and administrative procedures so that Al-Azhar can undertake its scientific and spiritual duties, which it has been performing for more than 1,000 years, as the greatest international rostrum of Islam, its science, and its civilization."

In its statement, the Al-Azhar Supreme Council urges "the press and all media apparatuses to ascertain the truth of what they relay and publish about Al-Azhar, and its symbols, who are the people who know best the requirements and needs of this great Islamic authority, in order to undertake its domestic and international mission. This mission stems from the role of Al-Azhar in the history of Islam and

Mohammedan

s, its national and international role, and from the fact that Al-Azhar represents the greatest Islamic scientific authority, and conveys to people of the world the cultural and religious message of Islam, with tolerance and moderation, and without fanaticism or politicization."
Continued on Page 49
Posted by: Fred || 03/15/2011 00:00 || Comments || Link || E-Mail|| [336065 views] Top|| File under:
Syria-Lebanon-Iran
Iran objects to foreign troops in Bahrain
Iran called the arrival of Saudi troops in Bahrain unacceptable on Tuesday and urged the island kingdom to respond to pro-democracy demonstrators peacefully and without foreign intervention.

About 1,000 Saudi soldiers entered Bahrain on Monday to protect government facilities, a Saudi official source said, as part of an effort by the six-nation Gulf Cooperation Council (GCC) to help the government cope with protests.

"The presence of foreign forces and interference in Bahrain's internal affairs is unacceptable and will further complicate the issue," Foreign Ministry spokesman Ramin Mehmanparast said at his weekly news conference.

The arrival of the Saudi forces came after mostly Shi'ite demonstrators overwhelmed Bahraini police on Sunday and blocked the highway to the main financial district in the most violent confrontations since troops killed seven protesters last month.

Most Gulf Arab ruling families are Sunni and non-Arab Iran is the main Shi'ite power in the region. Accusations abound of Iranian backing for activists among the Shi'ite majority in Bahrain, a charge Tehran has denied.

Iran, which is facing down opposition protests at home, has welcomed uprisings across the Arab Middle East as an "Islamic awakening" against despotic rulers.

"People have some legitimate demands and they are expressing them peacefully. It should not be responded to violently ... and we expect their demands be fulfilled through correct means," Mehmanparast said on the situation in Bahrain.

Bahrain's Shi'ites have complained of discrimination by the Sunni ruling family.
Posted by: tipper || 03/15/2011 04:45 || Comments || Link || E-Mail|| [336064 views] Top|| File under:
Phalange Party: Renewal of Cedar Revolution Message to its Leaders to End Concessions
[An Nahar] The Phalange Party


The Kataeb (Phalange) party was founded by Pierre Gemayel in 1936, who modeled the party after Spanish and Italian Fascist parties he had observed as an Olympic athlete during the 1936 Summer Olympics held in Berlin, then Nazi Germany. The movement's uniforms originally included brown shirts and members used the Nazi salute. Despite the party's uniform, its strong sense of nationalism and dedication to a single charismatic leader, the Lebanese Kataeb was not and never became a fascist party nor did it espouse a totalitarian ideology.


politburo praised on Monday the Lebanese who participated in the March 13 rally, noting that the renewal of the Cedar Revolution "is a message to all concerned sides and the March 14


Those are the good guys, insofar as Leb has good guys...


leadership of the need to return to the essence of its cause and end concessions no matter how great the pressures."

The party said in a statement after its weekly meeting that the people's renewed commitment to the revolution should be met with the same commitment by the March 14 camp leaders to fulfill pledges.

The politburo also addressed the governmental situation in

Leb

, "especially the preparation to form a one-sided government."

It said that there is a need to prepare for the phase following the formation of the government during which decisions over the Special Tribunal for

Leb

and

Leb

's international agreements will be made, warning that any change in position over these matters will "incur very dangerous repercussions on

Leb

and its international relations."
Posted by: Fred || 03/15/2011 00:00 || Comments || Link || E-Mail|| [336066 views] Top|| File under:
Report: Hizbullah MPs Describe Hariri's Speech as 'Childish'
[An Nahar] Hizbullah parliamentary sources described Caretaker Premier Saad Hariri's
Second son of Rafik Hariri, the Leb PM who was assassinated in 2005. He has was prime minister in his own right from 2009 through early 2011. He was born in Riyadh to an Iraqi mother and graduated from Georgetown University. He managed his father's business interests in Riyadh until his father's

liquidation

. When his father died he inherited a fortune of some $4.1 billion, which won't do him much good if Hizbullah has him bumped off, too.
speech at Sunday's rally as "childish" and said the March 14


Those are the good guys, insofar as Leb has good guys...


leader addressed the crowds as if he was speaking to Tarik Jdideh's residents.
"Hariri wasn't at all successful in his speech which didn't suit his position as a statesman," the sources told pan-Arab daily Asharq al-Awsat in remarks published Monday.

The speech wasted all achievements made by slain ex-Premier Rafik Hariri, they said.

The sources added that the slogans used at the rally marking the Cedar Revolution's sixth anniversary "only serve the Israeli project and consequently seek to sow sedition" among the Lebanese.

Several March 14 supporters on Sunday carried banners reading "NO to the dictatorship of arms" and "God has no arms," in reference to Hizbullah, Arabic for "Party of God."
Posted by: Fred || 03/15/2011 00:00 || Comments || Link || E-Mail|| [336065 views] Top|| File under: Hezbollah
Who's in the News
80
[untagged]
3
Taliban
3
Govt of Pakistan
2
Hezbollah
1
Fatah
1
Govt of Iran
1
al-Aqsa Martyrs
1
Hamas
1
Islamic State of Iraq
1
Sipah-e-Sahaba Pakistan
1
al-Shabaab
1
al-Qaeda in Pakistan
Bookmark
E-Mail Me
The Classics
The O Club
Rantburg Store
The Bloids
The Never-ending Story
Thugburg
Gulf War I
The Way We Were
Bio
Merry-Go-Blog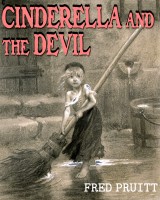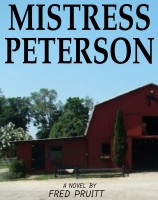 On Sale now!


A multi-volume chronology and reference guide set detailing three years of the Mexican Drug War between 2010 and 2012.

Rantburg.com and borderlandbeat.com correspondent and author Chris Covert presents his first non-fiction work detailing the drug and gang related violence in Mexico.

Chris gives us Mexican press dispatches of drug and gang war violence over three years, presented in a multi volume set intended to chronicle the death, violence and mayhem which has dominated Mexico for six years.
Click here for more information


Meet the Mods
In no particular order...


Steve White
Seafarious
tu3031
badanov
sherry
ryuge
GolfBravoUSMC
Bright Pebbles
trailing wife
Gloria
Fred
Besoeker
Glenmore
Frank G
3dc
Skidmark



Better than the average link...



Rantburg was assembled from recycled algorithms in the United States of America. No trees were destroyed in the production of this weblog. We did hurt some, though. Sorry.
3.235.188.113

Help keep the Burg running! Paypal: