-Lurid Crime Tales-
Ritter convicted in sex sting
A former U.N. weapons inspector from Delmar, who was nabbed in an online sex sting, was convicted Thursday on six counts, including unlawful contact with a minor, for exchanging explicit messages with a 15-year-old girl in a chat room and then performing a sex act on himself.

Jurors in Monroe County convicted Scott Ritter, 49, on six of seven counts. He was acquitted on a criminal attempt charge. Ritter had no reaction as the verdict was announced Thursday. His twin 18-year-old daughters sobbed.

Ritter exchanged explicit messages with a detective posing as an underage girl and masturbated even after the undercover officer said during the chat that he was a minor, prosecutors said.
Posted by: Beavis || 04/15/2011 08:23 || Comments || Link || E-Mail|| [390 views] Top|| File under:
Malaysian school warden charged with boys murder
[Straits Times] AN ISLAMIC school warden was charged on Thursday with the murder of a 7-year-old boy accused of stealing money from a classmate, in what is believed to be one of the worst student abuse cases in Malaysia, a government lawyer said.

Deputy public prosecutor Azman Abu Hassan said Hanif Mohamad Ali, 26, faces death by hanging if convicted of murdering the boy at a private Islamic school in northern Perlis state.

Saiful Syazani Saiful Sopfidee lapsed into a coma on March 31 after allegedly being tied to a window for two hours, caned and beaten up, Mr Azman said.

The boy died in a hospital three days later with head and body injuries. Mr Azman said the cause of death was due to a lack of oxygen arising from a neck compression, but it was unclear if he had been strangled or hit with brute force on the neck.

'He punished the boy because he suspected the boy stole 7 ringgit (S$2.90) from his classmate, but it got out of hand,' Mr Azman told The

News Agency that Dare Not be Named

. 'It's a very sad case and one of the worst abuse cases involving a small boy.'

Hanif was know to be strict during his two years' at the school's boarding hostel, but has no record of student abuse, Mr Azman said, adding that the warden's role was to discipline the children and prevent any untoward behaviour.
Posted by: Fred || 04/15/2011 00:00 || Comments || Link || E-Mail|| [286 views] Top|| File under:
Jesse Jackson Subject of Gay Harassment Complaint
A former employee of the Rev. Jesse Jackson Sr. at the Rainbow Push Coalition has filed a bombshell wrongful termination and discrimination complaint against the civil rights leader with the City of Chicago's Commission on Human Rights.

The complaint, filed sometime last year by Tommy R. Bennett, a regular on the Tom Joyner Radio show and member of Barack Obama's LGBT Leadership Council, includes shocking allegations about Jackson's behavior toward the openly gay staffer including an allegation that the civil rights leader propositioned him.

Jackson has denied the allegations in a legal response that was filed in July 2010 and resurfaced when the Windy City Times published a story Tuesday.

Bennett, 55, claims Jackson ridiculed him in front of other employees and required him to perform "humiliating tasks" like escorting women to Jackson's various hotel rooms, cleaning up after alleged trysts and packing his clothing.  It also includes an allegation that Jackson asked for oral sex, according to the claim. Jackson flatly denied each claim in his response.

Posted by: Beavis || 04/15/2011 00:00 || Comments || Link || E-Mail|| [427 views] Top|| File under:
Massive cyber theft ring shut down
[Arab News] US authorities claimed one of their biggest victories against cyber crime as they shut down a ring they said used malicious software to steal what experts estimate could top $100 million.

A computer virus, dubbed Coreflood, infected more than 2 million PCs, enslaving them into a "botnet" that grabbed banking credentials and other sensitive data its masters used to steal funds via fraudulent banking and wire transactions, the US Department of Justice said on Wednesday.

The government shuttered that botnet, which had operated for a decade, by pulling the kill switch on five command and control centers after a federal court in Connecticut gave the go-ahead to take over the servers.

"This was big money stolen on a large scale by foreign criminals. The FBI wanted to stop it and they did an incredibly good job at it," said Alan Paller, director of research at the SAN Institute, a nonprofit group that helps fight cyber crime.

Security experts said the total losses suffered by the ring's victims were easily in the tens of millions of dollars and might top $100 million.

A civil complaint against 13 unnamed foreign nationals was also filed by the US district attorney in Connecticut. It accused them of wire and bank fraud. The Justice Department said it had an ongoing criminal investigation.

The malicious Coreflood software was used to infect computers with keylogging software that stole user names, passwords, financial data and other information, the Justice Department said.

"The seizure of the Coreflood servers and Internet domain names is expected to prevent criminals from using Coreflood or computers infected by Coreflood for their nefarious purposes," US Attorney David Fein said in a statement.

A botnet is essentially one or more servers that spread malicious software and use the software to send spam or to steal personal information or data that can be used to empty a victim's bank account.

US government programrs shut down the botnet on Tuesday by taking over its command and control center. They instructed the computers enslaved in the botnet to stop sending stolen data and to shut down. A similar tactic was used in a Dutch case, but it was the first time US authorities had used this method to shut down a botnet, according to court documents.

Victims of the botnet included a real estate company in Michigan that lost $115,771, a South Carolina law firm that lost $78,421 and a Tennessee defense contractor that lost $241,866, according to the complaint filed in the US District Court for the District of Connecticut.

The government plans to work with Internet service providers around the country to identify other victims.
Posted by: Fred || 04/15/2011 00:00 || Comments || Link || E-Mail|| [296 views] Top|| File under:
Korean War vet fights off burglar with frying pan and pitchfork
The man told Smith to "gimme what you got" before shoving him to the ground and taking his wallet, according to the police report. That didn't stop Smith, who said he "went back after him." He grabbed the nearest weapon, while Sones grabbed for something else to give him.

"I grabbed the frying pan and hit him upside the head. I knocked his teeth out ... and he went to the floor," Smith said. "There was a pitchfork about six feet away. ... I stuck him."

Hit in the head and stuck in the side, the intruder ran, "bleeding on the way out."

Posted by: tu3031 || 04/15/2011 00:00 || Comments || Link || E-Mail|| [461 views] Top|| File under:
-Short Attention Span Theater-
China Cuts High Speed Train Speed
China's rail minister said the nation's high-speed trains will run at a slower pace than previously announced, to make journeys safer and more affordable.


Slower is safer? What about 55 mph?


The new high-speed trains will run no faster than any of the other high-speed trains in the world 300 kilometres (186 miles) per hour instead of the current top speed of 350 kilometres per hour, Sheng Guangzu said in an interview posted Thursday on the ministry's website.


The speed reduction should save about 36% in energy costs. Ya know, Velocity squared.




Meanwhile, back at the ranch...


Sheng's comments come after the fall in February of railways minister Liu Zhijun, who allegedly took more than 800 million yuan ($122 million) in kickbacks on contracts linked to expanding China's high-speed rail network.


Commodore Vanderbilt would be proud!


The change will make operations of high-speed railways safer and train tickets more affordable, Sheng said, following complaints over pricing.

"We must manage the scale of construction reasonably. There should be some overstepping in construction of railway, but not too much," he was quoted as saying.


Build it for 400 kph; you can always speed it up later.


Sheng said China is investing 2.8 trillion yuan of US dollars between 2011 and 2015 in construction of new railway lines of about 30,000 kilometres. China has invested heavily in its high-speed rail network, which reached 8,358 kilometres at the end of 2010 and is expected to exceed 13,000 kilometres by 2012 and 16,000 kilometres by 2020.
Posted by: Bobby || 04/15/2011 11:22 || Comments || Link || E-Mail|| [425 views] Top|| File under:
Africa North
Tunisia files cases against Ben Ali
[Al Jazeera]
Tunisian authorities have prepared 18 legal cases against former president Zine El Abidine Ben Ali, including "voluntary manslaughter" and "drug trafficking", the state TAP news agency reported.

The revelation was made by Justice Minister Lazhar Karoui Chebbi in an interview aired on state television on Wednesday, TAP said.

Other charges include "conspiring against the state" and "drug use."

The news agency quoted Chebbi as saying a total of 44 legal cases had been prepared by his ministry against Ben Ali, his family and his inner circle.

Ben Ali

decamped

to

Soddy Arabia

after he was toppled by mass protests on January 14 after 23 years in power. Several members of his family and security and some of his closest allies were

jugged

shortly after he was forced out.

The caretaker authorities, trying to assert their authority and gain legitimacy in the eyes of protesters who forced the transition, are attacking the vestiges of his long rule.

Chebbi said the Justice Ministry was exploring legal ways to extradite Ben Ali from

Soddy Arabia

to face trial. He gave no further details.

Tunisia announced on January 26 that it had asked Interpol to help arrest Ben Ali, his wife Leila Trabelsi and other members of the family who

decamped

the country during the uprising.

The interim authorities appointed a new government on March 7 and disbanded the state security apparatus, notorious for human rights


...which often intentionally defined so widely as to be meaningless...


abuses under Ben Ali.

The former president's brother, Slah Ben Ali, was

nabbed

on Sunday in the city of Sousse.
Posted by: Fred || 04/15/2011 00:00 || Comments || Link || E-Mail|| [292 views] Top|| File under:
Africa Subsaharan
Gbagbo moved to secure villa in Ivory Coast-Ouattara
[Ennahar] Ivory Coast's internationally recognised president
Alassane Ouattara said on Wednesday that Laurent Gbagbo'>Laurent Gbagbo


... Former President-for-Life of Ivory Coast from 2000 to 2011. Laurent lost to Alassane Ouattara in 2010 but his representtive tore up the results on the teevee and he refused to vacate the presidential palace. French troops assisted the Oattara forces in extricating him from his Fuhrerbunker...


had been moved from the Golf Hotel to a secure villa somewhere in the country.

Ivory Coast's internationally recognised president Alassane Ouattara said on Wednesday that Laurent Gbagbo had been moved from the Golf Hotel to a secure villa somewhere in the country.

He said at a news conference that Gbagbo would be given "all respect due to a former head of state."
Posted by: Fred || 04/15/2011 00:00 || Comments || Link || E-Mail|| [290 views] Top|| File under:
Fresh arrests and heavy security deter new Swazi protests
[The Nation (Nairobi)] Fresh arrests today and a heavy police presence in Swaziland's main city Manzini headed off new protests against King Mswati III, Africa's last absolute monarch.

Activists had vowed to return to the streets today, one day after mass arrests, teargas and water cannons broke up a protest by 1,000 teachers and students in Manzini.

Maxwell Dlamini, president of the Swaziland National Union of Students, said a strong police presence had prevented people from gathering for the march.

"We have adopted a wait and see attitude, we are studying the situation," he said.

Sibongile Mazibuko, of the Swaziland National Association of Teachers, said union leaders would meet later today to decide how to proceed.

Making a decision
"We are in a process of making a decision. Some still want to press ahead with the protest," she said.

Two protest leaders were

placed in durance vile

in raids this morning, with one kept under house arrest, according to Sipho Kunene, leader of the Swaziland Federation of Labour.

Police patrolled Manzini, arresting people in groups, including four teachers who were speaking to an AFP journalist in a cafe.

"We are not used to seeing so many soldiers. People are afraid of walking to town. I am afraid this is going to affect business," said one Manzini resident, speaking on condition of anonymity


... for fear of being murdered...

.
On Tuesday, police used tear gas and water cannons to disperse some 1,000 teachers and students marching to the main city of Manzini, then stormed the teachers' union offices when the group sought refuge there.

At least 100 people were

jugged

, including top labour and civil society leaders, according to union leaders.

Prime Minister Barnabas Dlamini, a staunch royalist, has banned the protest, which began as a Facebook campaign modelled on uprisings in north Africa.

Setting up roadblocks
Police began setting up roadblocks late last week and have raided the homes of activists.

Most top union leaders who had been

jugged

have now been released, according to Dlamini, who was held from Sunday to Tuesday.

The king has not spoken publicly about the protests, but sent his top advisers to meet with union leaders last week in a failed bid to convince them to drop the protest plan.

With 13 wives and a fortune estimated at $100 million, Mswati is ranked by Forbes magazine as among the 15 richest monarchs in the world.

But nearly 70 per cent of Swazis live on less than a dollar a day, the unemployment rate is 40 per cent, and 25 per cent of adults have HIV, the highest rate in the world. Life expectancy is the lowest in the world, at 32.5 years.
Posted by: Fred || 04/15/2011 00:00 || Comments || Link || E-Mail|| [274 views] Top|| File under:
Red Cross: Bodies litter streets of Abidjan
[Al Jazeera] Bodies continue to litter the streets and there remains a shortage of supplies in parts of Ivory Coast's main city Abidjan, the International Committee for the

Red Thingy

(ICRC) has reported.

The ICRC said in a statement on Thursday that there was also evidence of widespread looting in the west of the country and "a massive inflow" of aid was urgently required.

"In several parts of the city, bodies still litter the streets," Dominique Liengme, the head of the ICRC delegation in Abidjan, said. "Many who are injured or ill still cannot go to hospital because of the security situation, or because they lack transportation. Medical facilities that are still functioning are overwhelmed, and they lack supplies and personnel.

The organisation added th

on the lam

numbers of people had been

tossed in the calaboose

in connection with the armed conflict over the past few days.

An official in Geneva was unable to be more precise on the numbers and added that some of those

tossed in the calaboose

had since been released.

The statement comes one day after Alassane Ouattara, the new president, promised to restore security and prosperity to a nation broken by civil war.

Ouattara's rival Laurent Gbagbo


... Former President-for-Life of Ivory Coast from 2000 to 2011. Laurent lost to Alassane Ouattara in 2010 but his representtive tore up the results on the teevee and he refused to vacate the presidential palace. French troops assisted the Oattara forces in extricating him from his Fuhrerbunker...


was captured in Abidjan by forces loyal to Ouattara earlier this week, ending a power struggle that followed Gbagbo's refusal to accept that he lost last November's presidential election.

The fighting that followed cost hundreds of lives, uprooted more than a million, according to the United Nations


...an international organization whose stated aims of facilitating interational security involve making sure that nobody with live ammo is offended unless it's a civilized country...


, and wrecked the economy of the world's number one cocoa exporter.
Posted by: Fred || 04/15/2011 00:00 || Comments || Link || E-Mail|| [269 views] Top|| File under:
Ouattara takes over in Cote d'Ivoire
[The Nation (Nairobi)] Cote d'Ivoire President Alassane Ouattara began to assert his new authority today by sending his captured rival Laurent Gbagbo


... Former President-for-Life of Ivory Coast from 2000 to 2011. Laurent lost to Alassane Ouattara in 2010 but his representtive tore up the results on the teevee and he refused to vacate the presidential palace. French troops assisted the Oattara forces in extricating him from his Fuhrerbunker...


to a secret location and restarting vital cocoa exports.

Seeking to heal a nation broken by a four-month crisis pitting him against his strongman predecessor Gbagbo, Ouattara also called on the
International Criminal Court


... where Milosevich died of old age before being convicted ...


to probe massacres carried out in the west of the country.

"I will speak shortly with the ICC's chief prosecutor so the court can begin investigations," Ouattara told journalists during his first major

presser

since being able to exercise executive power.

"These massacres are unacceptable... I am revolted," he said.

Hundreds were killed in western Cote d'Ivoire after forces loyal to Ouattara swept through the country to Abidjan earlier this month to oust incumbent president Gbagbo who had refused to admit defeat in a November run-off vote.
Massacres were centred on the town of Duekoue and troops on both sides of the conflict accused of involvement.

Chief prosecutor Luis Moreno-Ocampo last week announced plans to launch a formal probe into mass killings in Cote d'Ivoire.

"I will do everything for these condemnations to set an example, not only for Ivorians, but also for Africa and the entire world," Ouattara said, expressing hope the probe could be wrapped up "as quickly as possible."
A

front man

for the United Nations


...aka the Oyster Bay Chowder and Marching Society...


mission in Cote d'Ivoire (UNOCI), which is safeguarding Gbagbo and his associates pending their trial for alleged crimes committed during the conflict, said he had been flown out of main city Abidjan.

"The helicopter transporting Laurent Gbagbo took off at 12.40pm heading to the north of the country," Hamadoun Toure said, declining to elaborate on his exact destination.

Ouattara said earlier that the former leader had been moved from a hotel in Abidjan where he had been held since being

tossed in the slammer

by Ouattara's forces in a bunker on Monday.

"As I speak to you, Mr Laurent Gbagbo is no longer at the Golf Hotel, he is in Cote d'Ivoire, well secured," Ouattara said. "Mr Laurent Gbagbo is a former head of state, he must be treated with consideration."

The four-month stand-off pitting Gbagbo against Ouattara threatened to plunge the country back into civil war, with Gbagbo's supporters largely controlling the south and Ouattara's allied former rebels the north.

With the formerly wealthy nation divided and broken by the conflict, Ouattara said he had ordered an immediate resumption of cocoa exports from the world's number one producer which were frozen by sanctions slapped on Gbagbo.

Asked when the vital exports would resume, Ouattara said: "Immediately."

"I signed a decree yesterday, the port is under control. I named an interim port manager so everything is underway for cocoa to be sent out," Ouattara said, referring to Abidjan's export terminal.

Around 400,000 tonnes of cocoa have accumulated on the dockside in Abidjan and the southwestern port of San Pedro during the crisis.

Ouattara said he would move into the presidential palace, in a district that saw some of the fiercest battles during 10 days of fighting, "in the coming few days" despite insecurity still reigning in parts of Abidjan.

Rights group Amnesia Amnesty International warned that Gbagbo's supporters were at risk of violent reprisals, despite both Ouattara and Gbagbo having called for fighters to lay down arms.

Armed men, some wearing military uniforms, have been conducting house-to-house searches in neighbourhoods, including Yopougon and Koumassi, where supporters of Gbagbo are living, Amnesty said.

One eyewitness told Amnesty how a policeman belonging to Gbagbo's ethnic group was taken from his house on Tuesday and

rubbed out

at point blank range.
Posted by: Fred || 04/15/2011 00:00 || Comments || Link || E-Mail|| [318 views] Top|| File under:
Economy
Highway Funding in Trouble
WASHINGTON--Congress may have to consider a smaller highway-funding bill than initially planned because of a steep drop in revenue from the federal gasoline tax, Senate Finance Committee Chairman Max Baucus [D., way out west, somewhere] said Thursday.

Lawmakers may have to draft a funding bill covering two years instead of six, which effectively would freeze highway-construction funding at existing levels or lead to a decline. States and transportation lobbyists say a drop in funding and the uncertainty of future federal funding levels could further hurt states and the construction industry.


Uncertainty causes hurts? Who knew? Not the small business people. They love it. Don't they? Well, then, send 'em some cake!


The Obama administration has called for a six-year, $556 billion transportation bill to create jobs and spur the economy.


Taxes for jobs! That's the new slogan!




It about doubles what we were spending on transportation when Dubya was President, and it was already larded up with pork back then...


Sen. Boxer (D., Calif.), has said in recent weeks she was determined to pass a bill of that size. Gas-tax revenue, the main source of highway funding, would leave a hole exceeding $200 billion in that plan, analysts project.


Too bad. First slice the pork, trim off the fat, then bring in some fresh beef from the EPA and the Education and Energy Departments. Plenty of taxes already collected for good roads.


Lawmakers haven't reached a consensus on how to plug the gap.


I'll bet Rep. Ryan [R., Flyover Country] has a plan!



President Barack Obama and leading lawmakers have rejected increasing the 18.4-cent federal tax on a gallon of gas.


Which is the most logical thing to do. Instead, he'll expect the private sector to step up with toll roads, which foreigners can finance and the poor can avoid. Another way to 'tax the rich' and provide more funds to the disadvantaged [D., Big Cities] voters.
Posted by: Bobby || 04/15/2011 10:59 || Comments || Link || E-Mail|| [296 views] Top|| File under:
Europe
Berlin to appoint imams to teach Islam in schools
[Ennahar] The German Minister of Education Annette Schavan wants imams teach courses in Islamic religions in schools, in an interview with the weekly Die Zeit to be published Thursday.

In Germany, where church and state are not separate, the schools provide religious instruction, Catholic or Protestant to students.

They could be "used in schools" at halftime, as "priests," said Schavan to Die Zeit. She nevertheless conditioned their hiring that they are trained at university in Germany.

Four new institutes devoted to Islamic theology are being created in the universities of Tübingen (southwest), Erlangen (south), Osnabrück / Münster (west) and Frankfurt (center), with support from the Department of research.

Between 3.8 and 4.3 million

Mohammedan

s (45% have German nationality) currently living in Germany with 82 million inhabitants. The Turks form the largest community with 2.5 million people.

Like most European countries, Germany, with one third of Catholics, Protestants and all the rest being of another religion or no religion, is confronted with the thorny issue of integration of this population.

According to a study published by Die Zeit in December, two out of five Germans feel threatened by Islam, more than the French, Dutch, Danish or Portuguese.
Posted by: Fred || 04/15/2011 00:00 || Comments || Link || E-Mail|| [389 views] Top|| File under:
Home Front: Politix
House passes $6 trillion spending cut plan
Rep. Paul Ryan's plan


The House on Friday passed a Republican budget blueprint proposing to fundamentally overhaul Medicare and combat out-of-control budget deficits with sharp spending cuts on social safety net programs like food stamps and Medicaid.

The nonbinding plan lays out a fiscal vision cutting $6.2 trillion over the coming decade from the budget submitted by President Barack Obama. It passed 235-193 with every Democrat voting "no."
Posted by: Zebulon Thranter9685 || 04/15/2011 15:57 || Comments || Link || E-Mail|| [412 views] Top|| File under:
Budget deal: CBO analysis shows initial spending cuts less than expected
A federal budget compromise that was hailed as historic for proposing to cut about $38 billion would reduce federal spending by only $352 million this fiscal year, less than 1 percent of the bill's advertised amount, according to the Congressional Budget Office.


Sucker born every minute.
Posted by: Zebulon Thranter9685 || 04/15/2011 15:40 || Comments || Link || E-Mail|| [275 views] Top|| File under:
Who's in the News
57
[untagged]
6
Govt of Pakistan
3
Govt of Syria
2
al-Qaeda
2
Taliban
1
Govt of Iran
1
Hamas
1
Hezbollah
1
TTP
Bookmark
E-Mail Me
The Classics
The O Club
Rantburg Store
The Bloids
The Never-ending Story
Thugburg
Gulf War I
The Way We Were
Bio
Merry-Go-Blog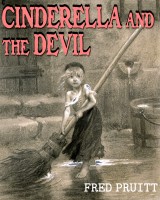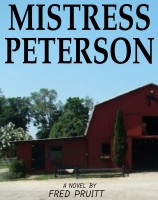 On Sale now!


A multi-volume chronology and reference guide set detailing three years of the Mexican Drug War between 2010 and 2012.

Rantburg.com and borderlandbeat.com correspondent and author Chris Covert presents his first non-fiction work detailing the drug and gang related violence in Mexico.

Chris gives us Mexican press dispatches of drug and gang war violence over three years, presented in a multi volume set intended to chronicle the death, violence and mayhem which has dominated Mexico for six years.
Click here for more information


Meet the Mods
In no particular order...


Steve White
Seafarious
Pappy
lotp
Scooter McGruder
john frum
tu3031
badanov
sherry
ryuge
GolfBravoUSMC
Bright Pebbles
trailing wife
Gloria
Fred
Besoeker
Glenmore
Frank G
3dc
Skidmark
Alaska Paul



Better than the average link...



Rantburg was assembled from recycled algorithms in the United States of America. No trees were destroyed in the production of this weblog. We did hurt some, though. Sorry.
18.210.11.249