-Lurid Crime Tales-
Germany to ban sex with animals
And it's about time, I'd say!

THE German government is about to reintroduce a ban on bestiality, after pressure from animal welfare groups. Newspaper die Tageszeitung reports that the governing coalition are soon to amend the country's Animal Welfare Act to make sex with animals punishable with a fine of up to 25,000 euros ($31,000).

Bestiality was legalised in Germany in 1969, the same year that gay sex was also removed from the criminal code. After that, sex with animals was only punishable if the animal was severely injured. However animal welfare groups have pushed for the ban to be reinstated, in an advertising campaign that used dramatic examples of "animal rape".

Agriculture minister Ilse Aigner has agreed to change the law to make it illegal for people to "use (animals) for their own sexual activities or sexual acts of third parties" - which also bans the 'pimping' of animals to others.

However the move has aroused the ire of zoophile group ZETA.


Of course there is a 'zoophile' group. Why would I have a problem believing this...

Lobbyist Michael Kiok, who lives with his dog Cassie, told the newspaper there were more than 100,000 zoophiles in Germany.

"Mere morals have no place in law," he said.
Mr Kiok said he was worried that if the law took effect the authorities would try to take away his dog.


"What's that you say Lassie? Little Benji is locked away in the bedroom with the evil Mr. Kiok who has his pants down around his ankles?"
"Roof! Roof!"

The amendment to the law will be debated in the German parliament in mid-December.
Posted by: Steve White || 11/28/2012 00:00 || Comments || Link || E-Mail|| [10793 views] Top|| File under:
Afghanistan
Kabul Bank fraud 'profited elite'
Afghanistan's failed Kabul Bank was involved in a fraud that funnelled almost $900m into the pockets of a small number of the political elite, an independent auditors' report says.


But enough about Goldman Sachs and Tim Geithner...

One of President Hamid Karzai's brothers, Mahmoud, is said to be a beneficiary. He denies any wrongdoing.
Details of the audit were revealed in a leaked report seen by the New York Times supposedly a newspaper.
Posted by: tipper || 11/28/2012 01:43 || Comments || Link || E-Mail|| [10795 views] Top|| File under:
Africa North
Police Clash with Protesters in Tunisian Town
[An Nahar] A strike by Tunisians protesting government neglect has degenerated into

festivities

with police that have left 14 people

maimed

.

Witnesses and the state news agency reported that residents of the central town of Siliana went on a general strike Tuesday and marched through the streets, demanding more government funds and development for their town.

Police fired tear gas after demonstrators threw stones at them. At least one person was transferred to a hospital in Tunis, the capital.

Tunisia's interior has always been poorer than its coastal regions. The economy of this North African nation has also suffered since Tunisia's dictator was

tossed

in January 2011.

Posted by: Fred || 11/28/2012 00:00 || Comments || Link || E-Mail|| [10793 views] Top|| File under: Arab Spring
Africa Subsaharan
Two Lebanese Men Abducted from Nigeria Construction Site
[An Nahar] Gunmen have kidnapped two foreign workers from a construction site in Nigeria's oil-rich Niger Delta region, police said Tuesday, while local media said the victims were Lebanese.

The two "were taken from a construction site in the creeks of Delta State yesterday (Monday)," state police

front man

Charles Muka told Agence

La Belle France

Presse.

"Both of them were working on a bridge project being handled by Setraco Nigeria Limited," he said, adding that investigations had been launched into the incident.

Muka could not disclose the nationalities of the victims, but local media said they were Lebanese and were seized by

gunnies

in a speedboat.

Posted by: Fred || 11/28/2012 00:00 || Comments || Link || E-Mail|| [10793 views] Top|| File under:
DR Congo Rebels Set Conditions for Goma Pullout
[An Nahar] The M23 rebels in the Democratic Republic of the Congo
...formerly the Congo Free State, Belgian Congo, Zaire, and who knows what else, not to be confused with the Brazzaville Congo or Republic of Congo, which is much smaller and much more (for Africa) stable. DRC gave the world Patrice Lumumba and Joseph Mobutu, followed by years of tedious civil war. Its principle industry seems to be the production of corpses. With a population of about 74 million it has lots of raw material...
said Tuesday they would only withdraw from Goma if the government meets their demands, despite earlier announcing they would pull out of the key eastern city.

The M23 wants the government to dissolve the country's election commission and ensure freedom of movement for opposition leader Etienne Tshisekedi among other demands "before a pullout", political leader Jean-Marie Runiga told a

presser

in Goma.

"If that is done," he said, the M23 will leave Goma "very quickly."

A senior rebel commander had told Agence

La Belle France

Presse earlier that the M23 would withdraw from the city which the rebels captured a week ago, "in order to start negotiations with the government".

Regional leaders had called at a weekend summit in the capital of neighboring Uganda for the rebels to quit the city by late Monday.

Posted by: Fred || 11/28/2012 00:00 || Comments || Link || E-Mail|| [10793 views] Top|| File under:
Arabia
Hadi orders to not recruit children
[Yemen Post] President Abdurabu Mansour Hadi


...the second and possibly the last president of Yemen, successor to former President-for-Life Ali Abdullah Saleh...


has ordered all security and military services to not recruit under-18 children, affirming that child recruitment is a crime.

During his meeting with Leila Zerrougui, Special Representative of UN Secretary General on Children and Armed Conflict on Tuesday, Hadi called all Yemeni groups and factions to stop recruiting children.

He revealed that international organizations will set up centers for taking care of orphans and providing them with food and education.

Yemeni lawyers had called to enact laws that ban child recruitment and involving them in armed disputes, stressing the important of respecting conventions and treaties signed by the Yemeni government regarding children. They also urged media outlets to play roles in spreading awareness about risks of child recruitment in the army and security services.Hundreds of children were recruited in 2011 as demonstrations demanding the former president President-for-Life Ali Abdullah Saleh


... Saleh initially took power as a strongman of North Yemen in 1977, when disco was in flower, but he didn't invite Donna Summer to the inauguration and Blondie couldn't make it...


to step down erupted.During the outbreak of the political crisis in Yemen in 2011, activists warned against the risks of child recruitment and involving them in the armed disputes.

They further called to take actions against armed forces, spread awareness of the community and reform legislations regarding child rights, accusing the government of not taking serious actions against those who are involved in recruiting children.The Sana'a-based Seyaj Organization of Childhood Protection said 40 percent of the recruited soldiers by Yemeni security, military services and tribes are under the legal age.


Posted by: Fred || 11/28/2012 00:00 || Comments || Link || E-Mail|| [10793 views] Top|| File under: Arab Spring
Bangladesh
Bangla Public Enemy #1 held in Kolkata
[Bangla Daily Star] Subrata Bain, a most wanted criminal in Bangladesh, was placed in durance vile
I ain't sayin' nuttin' widdout me mout'piece!
in Kolkata of West Bengal yesterday, 18 days after his escape from a jail in Nepal.

Law enforcers rounded up Subrata at Boubazar with a pistol in his possession, a top official of Special Branch of Bangladesh Police told The Daily Star last night.

Boubazar police lodged two cases against him for possessing illegal firearm and illegal immigration to India, he added.

Also known as Shuvro, the 46-year-old culprit is accused in many cases for killing, extortion and abduction in Dhaka.

The felon from Barisal converted to Islam from Christianity in 1995 and took the name Fateh Ali.

Subrata was freed from Dhaka jail on a High Court bail in 2001. As police launched a manhunt, he sneaked into India that year.

Police sources said while hiding in India, he used many names and had been to Nepal and China.

He managed a Nepali citizenship card taking the name Asif Ali Ansari as a resident of Sunsari district.

Though he had been on the run for years, many criminal gangs in Bangladesh had extorted people using his name.

Even the criminal himself threatened many people over the phone from India and Nepal to extort money from them.

His name featured in the 23 most wanted Bangladeshi criminals' list that was handed over to the Indian home department officials in 2008.

He was arrested by Kolkata police on October 13 in the same year, but walked free from jail on bail in September, 2009.

In the same month, Nepal police arrested him at Kakarvita border along India with two members of Kolkata police as the

coppers

had intruded into Nepal while chasing the criminal.

At night of November 8, Subrata along with a dozen of inmates

beat feet from

a Nepal jail by digging a 12-metre tunnel.

Posted by: Fred || 11/28/2012 00:00 || Comments || Link || E-Mail|| [10793 views] Top|| File under:
Europe
Anger As Hungary Far-Right Leader Demands Lists Of Jews
[Ynet] A Hungarian National Socialist far-right politician urged the government to draw up lists of Jews who pose a "national security risk", stirring outrage among Jewish leaders who saw echoes of fascist policies that led to the Holocaust.

Marton Gyongyosi, leader of Hungary's third-strongest political party Jobbik, said the list was necessary because of heightened tensions following the brief conflict in

Gazoo

and should include members of parliament.


Never mind that 'twas he who heightened said tensions. The Jerusalem Post has the details, for those interested.
Posted by: trailing wife || 11/28/2012 00:00 || Comments || Link || E-Mail|| [10794 views] Top|| File under:
Polish Court Bans Ritual Slaughter, EU Gives Go-Ahead
[Ynet] Poland's top court Tuesday ruled that the ritual slaughter of animals, a key tenet of the Jewish and

Moslem

faiths, was illegal, but the government insisted that new EU rules would still allow the practice.

The Constitutional Court's ruling appeared largely symbolic, as it enters into force on January 1, the same day it is over-riden by a European Union


...the successor to the Holy Roman Empire, only without the Hapsburgs and the nifty uniforms and the dancing...


directive setting common rules for the production of kosher and halal meat across the 27-nation bloc.
Posted by: trailing wife || 11/28/2012 00:00 || Comments || Link || E-Mail|| [10794 views] Top|| File under:
India-Pakistan
Three killed, eight injured in Charsadda firing
[Dawn] Three people, including a woman, were killed and eight others

were maimed

during an exchange of gunfire between two groups near Rajar bypass in Mirabad village of Charsadda district on Tuesday, DawnNews reported.

Police sources said that the exchange of fire took place as a result of an ongoing feud over a Rickshaw stand between two groups in the area.

The attack took place near the By-pass road when one of the of the rival groups was heading towards the courts to attend a a hearing over the issue.

The injured, including

women and kiddies

, were shifted to the Lady Reading hospital.

Posted by: Fred || 11/28/2012 00:00 || Comments || Link || E-Mail|| [10793 views] Top|| File under:
International-UN-NGOs
U.N. Committee Calls for Ban on Female 'Circumcision'
[An Nahar] Campaigners against female circumcision scored a major victory Monday with the approval by a key U.N. committee of a resolution calling for a global ban on female genital mutilation.

The resolution, adopted by consensus by the U.N. General Assembly's human rights


When they're defined by the state or an NGO they don't mean much...


committee, calls the practice harmful and a serious threat to the psychological, sexual and reproductive health of women and girls.

It calls on the U.N.'s 193 member states to condemn the practice, known as FGM, and launch education campaigns for girls and boys, women and men, to eliminate it. It also urges all countries to enact and enforce legislation to prohibit FGM, to protect women and girls "from this form of violence," and to end impunity for violators.

With 110 sponsors, the resolution is virtually certain to be approved by the full General Assembly, which is expected to take it up in the second half of December. Although not legally binding, assembly resolutions reflect international concerns and carry moral and political weight.



Italia

's U.N. Ambassador Cesare Maria Ragaglini, who has been working with African partners for a ban, called the resolution "a breakthrough in the international campaign to end the harmful practice of FGM."

"I think that together we can change the fate of many

maidens of tender years

around the world, and today this goal appears closer than ever," he said. "The resolution, in condemning the practice and promoting social and educational programs, is ... the beginning of a new journey."

The centuries-old practice stems from beliefs that FGM controls women's sexuality, enhances fertility, or is required by religious belief -- although both

Moslem

and Christian leaders have spoken out against it.

The procedure involves the removal of a girl's clitoris and sometimes also other genital parts, usually in childhood or early adolescence. Critics say it can lead to painful sexual intercourse, complications in childbirth, and eliminates any pleasure for women during sex.

The U.N. said in 2010 that about 70 million girls and women had undergone the procedure, and the World Health Organization said about 6,000 girls were circumcised every day.

Posted by: Fred || 11/28/2012 00:00 || Comments || Link || E-Mail|| [10793 views] Top|| File under:
US servicewomen challenge combat role ban
The American Civil Liberties Union has filed a challenge on behalf of four US servicewomen against a ban on women being deployed in most combat roles.

The lawsuit filed in a federal court in San Francisco argues that the policy is unconstitutional.

Women can serve in front line positions in the US military, but they are barred from ground combat units.

A Pentagon spokesman said 14,500 combat positions had been opened to women under the current defence secretary. He added that Defence Secretary Leon Panetta had "directed the services to explore the possibility of opening additional roles for women in the military".

But ACLU lawyer Ariela Migdal said the changes so far were "not enough". The lawsuit argues that continuing restrictions violate servicewomen's constitutional rights to equality.


Whiskey Mike in the comments would like to volunteer Ariela. I suggest that we draft her into a front-line infantry unit. But I suspect that doing so would lead to yet another ACLU lawsuit, as everything seems to do these days...

One of the plaintiffs, Marine Corps Capt Zoe Bedell, said existing rules had blocked her advancement in the Marines.

"The military is the last place where you are allowed to be discriminated against because of your gender," she said.


I appreciate your service, Captain Bedell, I truly do. I respectfully note that you knew about the ban on women serving in front-line forces the day you took your oath.

Women account for about 14% of the 1.4 million active US military personnel.
Posted by: tipper || 11/28/2012 01:39 || Comments || Link || E-Mail|| [10795 views] Top|| File under:
Who's in the News
28
[untagged]
6
Arab Spring
4
TTP
4
Govt of Syria
3
al-Shabaab
1
Boko Haram
1
Thai Insurgency
1
Jamaat-e-Islami
1
al-Qaeda in Iraq
1
Palestinian Authority
1
Narcos
Bookmark
E-Mail Me
The Classics
The O Club
Rantburg Store
The Bloids
The Never-ending Story
Thugburg
Gulf War I
The Way We Were
Bio
Merry-Go-Blog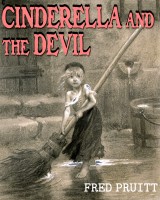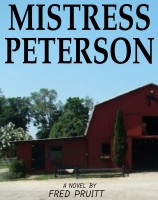 On Sale now!


A multi-volume chronology and reference guide set detailing three years of the Mexican Drug War between 2010 and 2012.

Rantburg.com and borderlandbeat.com correspondent and author Chris Covert presents his first non-fiction work detailing the drug and gang related violence in Mexico.

Chris gives us Mexican press dispatches of drug and gang war violence over three years, presented in a multi volume set intended to chronicle the death, violence and mayhem which has dominated Mexico for six years.
Click here for more information


Meet the Mods
In no particular order...


Steve White
Seafarious
tu3031
badanov
sherry
ryuge
GolfBravoUSMC
Bright Pebbles
trailing wife
Gloria
Fred
Besoeker
Glenmore
Frank G
3dc
Skidmark



Better than the average link...



Rantburg was assembled from recycled algorithms in the United States of America. No trees were destroyed in the production of this weblog. We did hurt some, though. Sorry.
3.225.221.130

Help keep the Burg running! Paypal: