-Signs, Portents, and the Weather-
Police Called When Crowd Signing Up For Housing List Gets 'Out Of Control'
[10TV] Columbus, Ohio, police sprayed Mace on several people in a crowd that had gathered to sign up for a list to get subsidized housing at a northwest Columbus apartment complex.


Y'can't expect Obamaphone users to go without a subsidized roof over their heads, can ya?


Police said the crowd started to gather Friday night for the Saturday morning event at The Heritage apartment complex on Gatewood Road near Sunbury Road in northeast Columbus.

Authorities said that its highest number, the crowd reached 2,000 people.

Residents in the area called police overnight and complained about the noise and number of cars in the neighborhood.

According to police, a melee broke out when the manager of the complex started to set up for the event just before 7 a.m. Saturday morning.

Several individuals were sprayed with Mace by police and treated at the scene by emergency crews.

Police did not report making any arrests.


Apparently being sprayed with Mace was its own reward...
Posted by: Fred || 12/10/2012 00:00 || Comments || Link || E-Mail|| [10794 views] Top|| File under:
Mayan apocalypse: panic spreads as December 21 nears
[Telegraph.Co.UK] Fears that the end of the world is nigh have spread across the world with only days until the end of the Mayan calendar, with doomsday-mongers predicting a cataclysmic end to the history of Earth.
Posted by: Fred || 12/10/2012 00:00 || Comments || Link || E-Mail|| [10794 views] Top|| File under:
Africa Horn
10 Dead as S. Sudan Army Opens Fire on Protesters
[An Nahar] At least 10 people have been killed after South Sudanese troops opened fire on demonstrators angry at officials moving the seat of local authority outside a state capital, the United Nations said Sunday.

"The SPLA (army) opened fire" on protesters "demonstrating the excessive use of force," said U.N. peacekeeping mission spokesman Liam McDowall.

Four people were killed in the town of Wau during clashes overnight Saturday, while six more were shot dead on Sunday, he said.

However, there were conflicting reports as to whether some of the demonstrators may also have been armed.

"We are investigating the allegations of armed elements inside the demonstrations, as well as allegations of the disproportionate use of force by the army against civilians," Kella Kueth, an army spokesman, told Agence France Presse.

Protests began after officials said they would move the seat of local authority out from Wau, capital of Western Bahr el Ghazal state, to a nearby smaller settlement of Bagare.

Troops were sent in on Saturday to remove protestors blockading roads leading out of Wau, while U.N. peacekeepers had been shuttling between demonstrators and the army to try to calm both sides.

"A number of protestors fled to the cathedral where they took sanctuary," McDowall said, adding that the army later surrounded the building and had to be persuaded back to their barracks by the Bishop of Wau.

The situation was "still tense" on Sunday, with authorities issuing a curfew from dusk until dawn, McDowall added.

South Sudan, the world's youngest nation, is awash with weapons after decades of war with Sudan, which it broke free from in July 2011.
Posted by: Fred || 12/10/2012 00:00 || Comments || Link || E-Mail|| [10795 views] Top|| File under:
Africa North
Tunisian President's Party Threatens to Quit Coalition Govt.
[An Nahar] The party of Tunisian President Moncef Marzouki could pull out from the coalition government amid tensions with the ruling Islamist Ennahda party, the secretary general of the CPR warned on Sunday.

"The Congress for the Republic will quit the government if its proposals and those of President Moncef Marzouki are not taken into account," the party's secretary general Mohamed Abbou told

news hound

s.

Marzouki, a veteran human rights


One man's rights are another man's existential threat.


activist with Tunisia's center-left CPR party, last month said the Islamist-led coalition government was not meeting the expectations of its people and called for a cabinet reshuffle.

The president warned that Tunisia was at a crossroads between "the road to ruin and the road to recovery" as unrest and strikes gripped the country, two years after the revolution that ousted dictator Zine El Abidine Ben Ali.

In November intense

festivities

between police and disaffected youths in the town of Siliana, southwest of Tunis, left some 300 people

maimed

, after a strike and protests over poor living conditions degenerated into violence.

Tensions are also mounting between the powerful General Union of Tunisian Workers (UGTT) and the ruling Islamists, and the UGTT labor union has called for a rare nationwide strike for December 13.

Many Tunisians feel bitterly disappointed by the failure of the revolution to improve their lives, especially in the country's marginalized interior, which suffers from a chronic lack of development and high unemployment.

And in an interview with The World Today, edited by the London-based think tank Chatham House, the president said earlier this week he longed for stability in his country where the "situation is getting worse by the day."

Posted by: Fred || 12/10/2012 00:00 || Comments || Link || E-Mail|| [10795 views] Top|| File under:
Tunisia Union Wins Int'l Backing for General Strike
[An Nahar] Tunisia's main labor union has won key support for a rare nationwide general strike to be held next week from the International Trade Union Confederation, a local ITUC official said on Sunday.

ITUC secretary general Sharan Burrow will arrive in Tunis on Tuesday at the head of a delegation "to express her support for the UGTT general strike that will be observed on December 13," ITUC

front man

in Tunisia Ghassen Ksibi said.

The ITUC represents 175 million workers in 153 countries and has 308 national affiliates, of which the UGTT which has a membership of more than 500,000.

The UGTT called next week's strike amid tensions with the ruling Islamist Ennahda party following what the union said was an attack by Ennahda supporters on a UGTT demonstration in Tunis.

A union leader told AFP the UGTT demands the dissolution of the pro-Ennahda League for the Protection of the Revolution, which it accuses of carrying out last week's attack.

Burrow "will express her support for the UGTT's decision calling for a general strike" and its backing for the union "following the attacks it has faced," Ksibi said.

The December 13 general strike is to be held on the eve of the second anniversary of the revolution that ousted former dictator Zine El Abidine Ben Ali, amid rising social and economic tensions in the country.

Many Tunisians feel bitterly disappointed by the failure of the revolution to improve their lives, especially in the marginalized interior which suffers from a chronic lack of development and high unemployment.

Clashes, strikes and attacks, including by hardline Islamists, have multiplied across Tunisia.

The nationwide strike call is only the third to be made by the powerful UGTT since its foundation in the 1940s.

Posted by: Fred || 12/10/2012 00:00 || Comments || Link || E-Mail|| [10793 views] Top|| File under:
Africa Subsaharan
Ghana election: John Mahama declared winner
[BBC.CO.UK] Ghana's presidential election has been won by incumbent President John Mahama, the electoral commission has announced.

The announcement came hours after the opposition accused the governing party of conspiring with commission staff to fix Friday's poll.

Police in the capital Accra fired tear gas to disperse opposition protesters from outside the commission's offices.

The electoral commission said that Mr Mahama had won 50.7% against his NPP rival Nana Akufo-Addo on 47.74%.

"Ladies and gentlemen, based on the results given, I declare John Dramani Mahama president-elect," electoral commission chief Kwadwo Afari-Gyan told journalists.
Posted by: Fred || 12/10/2012 00:00 || Comments || Link || E-Mail|| [10794 views] Top|| File under:
Caribbean-Latin America
Smuggling is on the rise along historic California coastal route
[New York Times]

Summary: We've done a good enough job interdicting the border that drugs and people are now being moved by sea from Baja, Mexico north along the California coast. There has been a fourfold increase in boats spotted since 2008, and deliveries have moved north from San Diego County as far as California's Central Coast, with Santa Barbara County taking the brunt of it. More money for more men and equipment is needed.
Posted by: Besoeker || 12/10/2012 12:08 || Comments || Link || E-Mail|| [10797 views] Top|| File under:
Venezuelan army vows "full loyalty" to President Chavez
[El Universal] Venezuelan Defense Minister Diego Mollero Bellavia voiced solidarity with

His Excellency President-for-Life, Caudillo of the Bolivarians Hugo Chavez

in a

blurb

.

"We are positive that you will go out victorious from this fight, impregnated with your people's love, who deem you, rather than president, as a brother, a friend, a father, and the indisputable leader of the socialist and Bolivarian revolution," reads the text cited by state-run news agency


...and if you can't believe the state-run news agency who can you believe?...


AVN.

"This is just another battle that you will win," the minister said.

In the communique, Mollero Bellavia stressed the army "full loyalty" to the people and the government led by President Chavez.

Posted by: Fred || 12/10/2012 00:00 || Comments || Link || E-Mail|| [10795 views] Top|| File under: Commies
Obama Fav Battery Company to be bought by Chicoms
Chinese bid wins auction for A123
By Anousha Sakoui

A Chinese car parts maker has won the auction for bankrupt US battery maker A123 Systems, in a further success in international dealmaking for Chinese groups.

Wanxiang Group bid about $257m to win the auction for the battery maker, which supplies electric cars. The sale still requires the approval of the Delaware court where A123 filed for bankruptcy...The sale will also require the approval of the US Committee on Foreign Investment.
... Wanxiang will not be taking over A123's defense business, which will be sold to Illinois-based Navitas for $2.25m.

In October, A123 – which was awarded a $249m grant from the US government – became the latest stimulus-backed company to file for bankruptcy, prompting a fresh round of attacks on President Barack Obama's support for emerging energy technologies...
It also received grants and tax credits from the state of Michigan of up to $141M.

Back in the W admin, the US paid $14M to the company for it to develop and particular product (which the company did). Although that transaction was a typical contract the Obama Admin has claimed a number of times that they were just following W's lead.
Posted by: lord garth || 12/10/2012 15:34 || Comments || Link || E-Mail|| [10794 views] Top|| File under:
China's Wanxiang Buys Battery Maker A123 Systems For $260 Million
Call it the worst case scenario come true. After going through a court-managed bankruptcy and auction, defunct EV battery maker A123 Systems has been (mostly) sold to Chinese auto parts maker Wanxiang group. The selling price of $256.6 million was the highest bid, though the sale still has to be approved by the government.

Wanxiang group competed with a joint bid from Johnson Controls and NEC, as well as bids from other groups for control of A123's battery operations. These batteries are currently used in the Fisker Karma, which has had to stop production pending bankruptcy proceedings. A123′s batteries are also slated to be used in the upcoming Chevy Spark EV as well.

Pending approval by the Delaware bankruptcy court and the Committee for Foreign Investment in the United States, Wanxiang will take over A123, which received a $249 million low-interest loan from the U.S. government. A123 can apparently still draw down on $120 million of that loan, though its stocks will hold no value as the sale price is less than its debt.

Wanxiang and A123 had discussed a $465 million deal that would have saved the battery maker but given Wanxiang controlling interest. The bankruptcy filing killed that deal, and now Wanxiang will end up with almost all of A123's technology and contracts.

Almost, because one thing Wanxiang could not bid on was A123 System's U.S. military and government contracts. Those will likely go to Navitas Systems, based in Woodridge, Illinois. Wanxiang already does a billion dollars in auto parts business in the U.S. every year, though what happens to A123 going forward remains to be seen.

Not a good day for EV advocates, though maybe the Chinese can turn A123 around for the better?
Posted by: Beavis || 12/10/2012 10:30 || Comments || Link || E-Mail|| [10794 views] Top|| File under:
BRICs Give US Cities a Millionaire-Inferiority Complex
[CNBC] New data from WealthInsight shows that Beijing and Shanghai each have more multi-millionaires now than Los Angeles. The study measures the segment of the population worth $30 million or more, known in wealth-industry parlance as "ultra-high-net-worth individuals."

Beijing has 1,318 people in that group. Shanghai has 2,028. Both are higher than Los Angeles, which has 950 people worth $30 million or more.

New York still towers over the others when it comes to the ultra-highs, with 2,929 people worth $30 million or more.
Posted by: Fred || 12/10/2012 00:00 || Comments || Link || E-Mail|| [10795 views] Top|| File under:
Europe
European Union officials accept Nobel Peace Prize at Oslo ceremony
Hailing the European Union as "the most dramatic example in history that shows that war and conflict can be turned into peace and cooperation," Nobel committee chairman Thorborn Jagland presented the Nobel Peace Prize to top EU officials at a ceremony Monday in Oslo.

The award to the 27-nation EU for advancing peace, reconciliation, democracy and human rights, was handed to its three leaders, Herman Van Rompuy, president of the European Council; Jose Manuel Barroso, president of the European Commission; and Martin Schulz, president of the European Parliament.
An appreciative audience on hand included German Chancellor Angela Merkel, French President Francois Hollande, and leaders of European member states and institutions along with the Norwegian royal family.

Van Rompuy, in accepting the award, paid homage "to all the Europeans who dreamt of a continent at peace with itself, and to all those who day-by-day make this dream a reality.

"War is as old as Europe," he reminded his audience. "Our continent bears the scars of spears and swords, cannons and guns, trenches and tanks, and more."

But "keeping peace where there is peace" is "another historic task….This couldn't be more clear than it is today, when we are hit by the worst economic crisis in two generations…..putting the political bonds of our Union to the test."

In a nod to critics who point to Europe's ongoing divisive financial turmoil, Barroso, his own remarks, acknowledged that, "European unity is not a perfect work of art; it is work in progress that demands constant and diligent tending...Despite its imperfections, the European Union can be, and indeed is, a powerful inspiration for many around the world,."


Lovely. Channeling Peter Sellers as Chauncey Gardiner in Being There.
Posted by: tipper || 12/10/2012 14:25 || Comments || Link || E-Mail|| [10799 views] Top|| File under:
India-Pakistan
Food poisoning at wedding leaves 80 people in hospital
[Dawn] Over 80 people were taken to the capital's Polyclinic Hospital after they had eaten contaminated food at a wedding, DawnNews reported.
"Here! Try the chapattis!"
"Hmmm... Never saw chapattis that color before!"
A doctor from the Polyclinic Hospital said that after eating the contaminated food at the wedding, around 80 people were brought to the hospital.

He said that majority of those hospitalised are out of danger.

The doctor also said that a sample of the food has been taken to the laboratory for testing and seems to be a case of food poisoning.

Among those taken to hospital included the bride and groom, along with several

women and kiddies

.
Posted by: Fred || 12/10/2012 00:00 || Comments || Link || E-Mail|| [10794 views] Top|| File under:
Who's in the News
46
[untagged]
5
Govt of Syria
3
Govt of Pakistan
3
Palestinian Authority
2
Arab Spring
2
Hamas
1
Muslim Brotherhood
1
al-Qaeda in Pakistan
1
Jamaat-e-Islami
1
Govt of Iran
1
Commies
1
Ansar Dine
Bookmark
E-Mail Me
The Classics
The O Club
Rantburg Store
The Bloids
The Never-ending Story
Thugburg
Gulf War I
The Way We Were
Bio
Merry-Go-Blog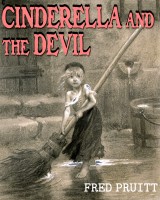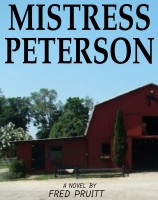 On Sale now!


A multi-volume chronology and reference guide set detailing three years of the Mexican Drug War between 2010 and 2012.

Rantburg.com and borderlandbeat.com correspondent and author Chris Covert presents his first non-fiction work detailing the drug and gang related violence in Mexico.

Chris gives us Mexican press dispatches of drug and gang war violence over three years, presented in a multi volume set intended to chronicle the death, violence and mayhem which has dominated Mexico for six years.
Click here for more information


Meet the Mods
In no particular order...


Steve White
Seafarious
tu3031
badanov
sherry
ryuge
GolfBravoUSMC
Bright Pebbles
trailing wife
Gloria
Fred
Besoeker
Glenmore
Frank G
3dc
Skidmark



Better than the average link...



Rantburg was assembled from recycled algorithms in the United States of America. No trees were destroyed in the production of this weblog. We did hurt some, though. Sorry.
34.229.119.176

Help keep the Burg running! Paypal: