-Lurid Crime Tales-
Sons break arm of mother's proposer
The locale is Abu Dhabi. The story you are about to read may be true.


A woman who devoted her entire life to raising her three sons after her husband passed away, was surprised by her sons selfish reaction when they brutally beat the man who asked for their mother's hand in marriage. The hard-working single mother dedicated her life to her children, and now they were grown men, she saw the proposal -- from a relative of her late husband -- as her chance at being looked after.


They figured she wasn't done with taking care of them.


And she thought her sons would feel the same, but instead they rejected the idea from the beginning. Angry the man had been in communication with their mother without their knowledge, the three men started to plan their revenge on the man they once called their uncle.


"We must have Dire Revenge®!"


Despite telling him he was not allowed to marry their mother, they believed he was still contacting her and enticing her to abandon her sons and marry him, which enraged them even more.


I'll betcha they're Moslems. Want to bet?


One day, the trio planned to speak with the man to warn him off their mother and one evening, they lay in wait for him in the street before confronting him.
"Yeah, Mahmoud! We'll 'talk' to him!"
"I'll get my bludgeon!"
They told him plainly that they did not, and would not accept the proposal and warned him to stay clear of her, ordering him never to get in touch with their mother again. The conversation quickly turned into a verbal attack and ended up with the three sons brutally beating the man, leaving him with an arm fracture and wounds all over his body.


"You been 'talked to,' Uncle. Remember what we said!"


Upon closer inspection by doctors at hospital, the man was found to have several bruises on the forehead, back of his ear, and eye, and his left arm had in fact been broken.

The three attackers were referred by the Public Prosecution to the Misdemeanours Court which sentenced each of them to six months in jail followed by deportation after serving the jail term. Yet, the imprisonment term was commuted to one month in jail and the deportation order was repealed.
So they weren't poor Arabs.
Feeling he had lost the woman he wished to be his wife,


"Fatima! I miss you so!"


the man moved to the Civil Court to demand Dh5 million in damages for the physical and psychological injuries he suffered as a result of the attack.


"If I can't have Fatima, money would be nice!"


He produced the medical reports which showed the injuries he had sustained, which he claimed he was still affected by.

The three defendants were said to have left the country for their homeland and they failed to appear for some sittings, although the court served a summons to them.


"We asked around and everything! Couldn't find 'em!"


The Civil Court thus believed the victim deserved a redress for the psychological and bodily harm he sustained and, accordingly, ordered the defendants to pay the victim Dh45,000 in compensation.


But they're out of the country, so he doesn't get the dough and he doesn't get Fatima.
Posted by: Steve White || 10/17/2013 00:00 || Comments || Link || E-Mail|| [336066 views] Top|| File under:
-Short Attention Span Theater-
Kangaroo Checks in to Australia's Melbourne Airport
[An Nahar] Australian police had to lock down part of Melbourne Airport Wednesday after a kangaroo bounced into the terminal and surprised passengers shopping in a pharmacy.

Wildlife rescue volunteers were called in to tranquilize and capture the distressed eastern grey male, which had been hit by a car on his way to the building that services both international and domestic flights.

"Cyrus, as he has been aptly named after one of the helpers on the scene, will be assessed by a vet following his ordeal," Wildlife Victoria said.

Australian comedian Julia Morris broke the news on Twitter, where photographs began circulating of the marsupial in the skincare aisle of the terminal's pharmacy.

"Ok, so I'm at Melbourne airport & a KANGAROO has just jumped into the chemist," she tweeted, with the hashtags #notajoke, #soundslikeajoke, #mustneedaprescriptionfilled.

Australia's national airline, Qantas, features one of the animals on its livery and is known as the "Flying Kangaroo", prompting jokes on social media sites.

Police locked down the chemist while rescuers were called, and Wildlife Victoria said its emergency response team sped to the terminal where "the kangaroo was tranquilized and captured safely".

The terminal is located close to bushland known to be frequented by kangaroos and although the tarmac is guarded to ensure the animals do not hop into the path of an aircraft, staff said kangaroos occasionally made their way into the site's buildings.

In January one of the creatures led police on a chase through the airport's multi-story carpark before it could be sedated and caught, following a similar incident in October 2012.

Posted by: Fred || 10/17/2013 00:00 || Comments || Link || E-Mail|| [336062 views] Top|| File under:
Africa North
Moroccans demand more from mosques
[MAGHAREBIA] Islamic teachings do not require people in financial hardship to purchase livestock for Eid al- Adha slaughter, but the message does not seem to have gotten through to many Moroccans.

Imams and

Learned Elders of Islam

s could have done more to help prevent people from going into debt to buy a sheep for the Eid feast celebrated Wednesday (October 16th), sociologist Samira Kassimi suggests.

It is not the only issue in which Moroccan mosques fall short, she says.

"It's time to rethink the role of worship places in the religious and social guidance of citizens, especially young people, amidst the current climate of rising extremism," Kassimi argues.

Fellow sociologist Ali Chaabani agrees that mosques must do more.

"Before education in modern schools became the norm, mosques performed this role and provided cultural and religious guidance," he tells Magharebia.

There is limited opportunity for such guidance, he notes, since mosques are only open during prayer times, and Friday sermons are the only opportunities to convey religious or social messages

"Mosques are losing their influence in society, as people feel they are controlled by the Ministry of Habous and Islamic Affairs," he says.

And as people seek religious guidance elsewhere, the sociologist continues,

faceless myrmidons

have the chance to spread their fundamentalist ideology.

Souad Fikri, a 25-year-old management assistant, agrees with Chaabani. She feels that imams are not sufficiently independent of the ministry and sometimes convey "dictated" messages during their Friday sermons.

For his part, imam and former MP Abdelbari Zemzami also warns that mosques are not performing their duty to offer religious guidance to young people.

He faults the imams for lacking in-depth knowledge, despite a large-scale training programme offered by the ministry.

The training should focus more on teaching from an early age, Zemzami suggests.

"Half of Moroccans go to mosques on Fridays. This situation needs to be borne in mind in order to convey a message tailored to the expectations of the population, especially young people, instead of conveying messages that are a long way from reality," the imam adds.

While people approach imams at mosques for help with purely technical matters, they more often turn to religious programmes on Arabic satellite channels, says Hamza Cherif, a 35-year-old employee.

"If we're not careful and we don't filter the messages that are conveyed, we risk lapsing into fanatical indoctrination," he warns.

According to Amine Sefrioui, 32, mosques need to be more open to young people and use communication technologies to draw people in.

"Ulemas with mastery in the art of speaking need to be brought to the fore, as happens in the East," he says.

"Television and radio channels need to be opened up to them so that they can capture the attention of TV viewers and prevent them from being indoctrinated by people who veer into extremism," he adds.
Posted by: Fred || 10/17/2013 00:00 || Comments || Link || E-Mail|| [336065 views] Top|| File under: Arab Spring
Arabia
Qatar Makes Arrests after British Teacher Killed in Doha
[An Nahar] Qatari security forces have made arrests over the murder of a European woman, the interior ministry said Wednesday, after a 24-year-old British teacher was found dead in the Gulf state.

Teacher Lauren Patterson went missing on Saturday after a night out, according to British press reports. Her body was found shortly afterwards.

"The security services jugged
Yez got nuttin' on me, coppers! Nuttin'!
the perpetrators of the murder of a young woman of European nationality," the interior ministry said on its website, adding that the case has been referred to a court.

It did not say how many suspects were arrested or name the victim.

Patterson, who taught at a primary school in Doha, was last seen leaving the night club of a luxury hotel with two men,

Britannia

's Daily Mail newspaper reported.

It said Patterson's boyfriend had raised the alarm, launching a campaign over social media to locate her before the body was found. Police had arrested two men, believed to be Qataris, in connection with the case.

Posted by: Fred || 10/17/2013 00:00 || Comments || Link || E-Mail|| [336061 views] Top|| File under:
New coronavirus deaths reported in Saudi Arabia
Two fresh deaths from laboratory-confirmed infection of the Middle East Respiratory Syndrome Coronavirus (MERS-CoV) have been reported from Saudi Arabia, the World Health Organisation (WHO) said Monday.


Allan is definitely unhappy...

WHO said in its latest disease outbreak update that globally, from September 2012 to date, it has been informed of a total of 138 laboratory-confirmed cases of infection with the coronavirus, including 60 deaths, Xinhua reported.

The two male patients, aged 55 and 78 and from Riyadh region, became ill at the end of September and died in the beginning of October. Both were reported to have had no contact to a known laboratory-confirmed case with MERS-CoV, according to the WHO.
Posted by: Steve White || 10/17/2013 00:00 || Comments || Link || E-Mail|| [336065 views] Top|| File under:
Caucasus/Russia/Central Asia
Senior Dutch diplomat beaten up in Russia
[Al Ahram] A senior Dutch diplomat at the Netherlands embassy in Moscow was beaten up at his home in the Russian capital by unknown attackers who scrawled the letters "LGBT" on a mirror, officials said Wednesday.

The incident comes amid growing tensions between Russia and the Netherlands over the arrest by the Russian authorities of the 30 crew of a Dutch-flagged Greenpeace ship campaigning against oil drilling in the Arctic.

The deputy head of the Netherlands mission in Moscow, Onno Elderenbosch, was approached at his home by men who presented themselves as electricians and then beat him up, Russian news reports and officials said.

The intruders who broke into his flat took nothing but scrawled in pink lipstick the letters LGBT (standing for lesbian, gay, bisexual and transgender) and a drawing of a heart, the Interfax news agency and lifenews.ru website quoted a security source as saying.

The diplomat, 60, was not badly harmed and did not seek medical attention, the reports added.

The Russian Investigative Committee, which handles criminal probes into major crimes, confirmed that a Dutch citizen had been attacked on Tuesday evening.

It said in a statement that the intruders bound the diplomat with tape and later

expeditiously departed at a goodly pace

. A criminal inquiry has been opened into an illegal break-in.

Dutch Foreign Minister Frans Timmermans confirmed the attack on his Facebook page, saying that Elderenbosch was assaulted by two intruders. He said he had called the diplomat, who was now doing fine.

Timmermans added that he was summoning the Russian ambassador for explanations over attack on Elderenbosch, who is the number two diplomat at the embassy in Moscow.

"Our citizens must be able to work in all security and I want assurances from the Russian authorities that they are going to take their responsibilities on this point," he said.

Tensions between Russia and the Netherlands surged last week when police in the Hague incarcerated
... anything you say can and will be used against you, whether you say it or not...
a Russian diplomat over accusations he was mistreating his children. The Netherlands later apologised for breaching the Vienna Convention on diplomatic relations.

The Netherlands have launched legal action to free the Greenpeace activists, who have been charged with piracy and face up to 15 years in jail.

The Greenpeace crew have been held in Murmansk for almost three weeks after their ship Arctic Sunrise was seized by Russian security forces in a commando-style operation in Arctic waters.

Two of their activists climbed up an oil platform owned by Russian energy giant Gazprom which plans to start producing the first oil from Russian Arctic waters next year.

The so-called "Arctic 30" have been placed in pre-trial detention until November 24 and courts have so far rejected all requests for bail.
Posted by: Fred || 10/17/2013 00:00 || Comments || Link || E-Mail|| [336061 views] Top|| File under:
Europe
Two Spanish Policemen Sentenced for ETA Tip-Off
[An Nahar] A Spanish court on Wednesday sentenced two senior policemen to 18 months in jail for helping militants of the armed Basque separatist movement ETA escape arrest.

The High Court also banned the pair -- Enrique Pamies, former police chief for the Basque Country region of Spain, and Jose Maria Ballesteros, a former inspector in the anti-terrorist brigade -- from holding public office for four years.

During their trial the two men denied contacting ETA members to warn them of a police raid planned for May 2006 on a bar in Irun, near the French border.

The bar, run by alleged ETA member Joseba Elosua, was suspected to be handling money gained by ETA from extorting Basque businesses, according to court documents.

The tip-off is thought to have warned off other ETA members from turning up the following day when they were to be arrested.

The raid had been due to take place just weeks after ETA announced a ceasefire under the then Socialist government in Spain.

The court found the two men guilty of the crime of disclosure of classified information but it dismissed charges that they had collaborated with an armed group.

The two men did not intend to "favor ETA or the terrorist activities of the group" but instead tried to prevent "hindering the process that was underway to achieve the end of ETA," the court wrote in its ruling.

The two policemen will avoid a stint in prison because in Spain sentences of two years or less are suspended for first-time offenders.
Posted by: Fred || 10/17/2013 00:00 || Comments || Link || E-Mail|| [336062 views] Top|| File under:
India-Pakistan
Installation of jammers in jails delayed
[Dawn] Installation of mobile telephone jammers in Punjab jails is getting delayed reportedly for want of a tailor-made uninterrupted and specific range system.

Use of cell phones by criminals and

hard boyz

in jails has been a major challenge for law-enforcement agencies, rendering them unable to block their contacts with their handlers or patrons.

In many cases, such inmates were found to have been operating from jails through mobile phones smuggled into the barracks with and without the connivance of the superintending staff.

Official sources said on Tuesday the provincial home department had recently invited some companies concerned to exhibit their jamming systems.

Some local and Chinese, Turkish and Taiwan companies exhibited their systems at the Civil Secretariat. But the authorities found the systems contrary to the requirements of jamming phones in a specific area and without any interruption.

The systems the companies exhibited did jam cell phones even outside the Civil Secretariat and were not consistent, sources said.

They said now the government would give them specifications that fulfilled the requirement of jamming telephones only in jails and without any fail.

They said in the meantime the government was approaching some indigenous source specialising in the field. If found suitable, the government would most likely ask it to provide the purpose-built system.

When asked about the jammers used for public functions of VVIPs like the prime minister or the chief minister, sources said they too did not cover a specific area and were not persistent.

"We want a system that should not jam mobile telephones in the neighbourhood and should work without any fail. Anything else will invite protests by neighbours and allow the criminals found room to talk with the outer world," a

bigwig

said.

Posted by: Fred || 10/17/2013 00:00 || Comments || Link || E-Mail|| [336061 views] Top|| File under: Govt of Pakistan
Southeast Asia
44 killed as Laos plane crashes
Headline could also be "Something actually happened in Laos."


[Bangla Daily Star] All 44 people aboard a domestic flight in Laos were killed when the plane crashed in the south of the country, officials in neighbouring Thailand say.

The Lao Airlines plane came down in the Mekong River.

The aircraft crashed in bad weather just before it was due to land at Pakse airport, an airline official quoted by the Bangkok Post said.

The plane was on a flight from the Lao capital Vientiane when it crashed at about 16:00 local time (09:00 GMT).

Thai Foreign Ministry spokesman Sek Wannamethee said there were 39 passengers and five crew aboard the plane, citing information from the Thai Embassy in Vientiane.

He said five Thais were among the dead.


Posted by: Fred || 10/17/2013 00:00 || Comments || Link || E-Mail|| [336061 views] Top|| File under:
Who's in the News
19
[untagged]
4
Govt of Syria
4
Arab Spring
3
Govt of Pakistan
2
al-Qaeda in Pakistan
2
Hezbollah
2
Islamic State of Iraq & the Levant
1
al-Nusra
1
Taliban
1
al-Qaeda in Sinai Peninsula
1
Pirates
1
Sipah-e-Sahaba Pakistan
1
Thai Insurgency
1
al-Shabaab
Bookmark
E-Mail Me
The Classics
The O Club
Rantburg Store
The Bloids
The Never-ending Story
Thugburg
Gulf War I
The Way We Were
Bio
Merry-Go-Blog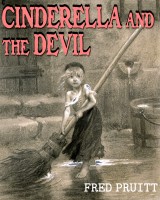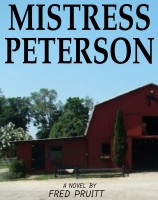 On Sale now!


A multi-volume chronology and reference guide set detailing three years of the Mexican Drug War between 2010 and 2012.

Rantburg.com and borderlandbeat.com correspondent and author Chris Covert presents his first non-fiction work detailing the drug and gang related violence in Mexico.

Chris gives us Mexican press dispatches of drug and gang war violence over three years, presented in a multi volume set intended to chronicle the death, violence and mayhem which has dominated Mexico for six years.
Click here for more information


Meet the Mods
In no particular order...


Steve White
Seafarious
tu3031
badanov
sherry
ryuge
GolfBravoUSMC
Bright Pebbles
trailing wife
Gloria
Fred
Besoeker
Glenmore
Frank G
3dc
Skidmark



Better than the average link...



Rantburg was assembled from recycled algorithms in the United States of America. No trees were destroyed in the production of this weblog. We did hurt some, though. Sorry.
3.231.217.107

Help keep the Burg running! Paypal: