-Lurid Crime Tales-
Vanderbilt Football Rape Was Payback For '400 Years Of Slavery'
[Daily Caller] According to a report by The Tennessean, former Vanderbilt football player Cory Batey told the young woman whom he and three other men raped that her assault was payback "for 400 years of slavery."

Batey was sentenced to 15 years in prison last week -- the minimum sentence allowed under the law -- for raping and then urinating on the unconscious victim, who was 21 years old at the time. Metro Nashville police reportedly discovered explicit photographs and video of the rape during their investigation, which were shown to the victim.

"There were five acts of sexual assault and rape committed by him and him alone, and there were seven acts of violence he was found guilty of committing against me," the victim said in her testimony. "But sexual assault was not where the attack ended. Mr. Batey continued to abuse and degrade me, urinating on my face while uttering horrific racial hate speech that suggested I deserved what he was doing to me because of the color of my skin. He didn't even know who I was."

According to The Tennessean, prosecutors had successfully kept the exact words of Batey's "horrific racial hate speech" from being used in trial. However, multiple sources told the newspaper on Friday that during the attack Batey had said: "That's for 400 years of slavery, you bitch."

Posted by: Besoeker || 07/19/2016 06:10 || Comments || Link || E-Mail|| [6477 views] Top|| File under:
-Obits-
Kilamanjaro claims another victim
Johannesburg (CNN) Celebrated South African rally driver Gugu Zulu has died following an attempt to climb Mount Kilimanjaro during a charity event honoring Nelson Mandela.

A spokesman for the Nelson Mandela Foundation confirmed Zulu was attempting to reach the summit with his wife Letshego when he encountered breathing problems.

"Details are sketchy. What we do know is that Gugu experienced problems breathing. The medical team supporting the trek put him on a drip and they descended the mountain with him. We are informed that the medical teams tried everything possible to save his life," they said in a statement.

The Foundation's CEO Sello Hatang said in the statement: "I am devastated. I recruited him to climb Kilimanjaro. The last thing he said to me at the airport before he left last week was that he wanted to speak about doing other Mandela Day projects. I feel a huge sense of loss."

Posted by: Besoeker || 07/19/2016 05:44 || Comments || Link || E-Mail|| [6472 views] Top|| File under:
-Short Attention Span Theater-
Murdochs Have Decided to Remove Roger Ailes
[NY News and Politics] Roger Ailes's tenure as the head of Fox News may be coming to an end. Rupert Murdoch and sons Lachlan and James -- co-chairmen and CEO, respectively, of parent company 21st Century Fox -- have settled on removing the 76-year-old executive, say two sources briefed on a sexual-harassment investigation of Ailes being conducted by New York law firm Paul, Weiss. After reviewing the initial findings of the probe, James Murdoch is said to be arguing that Ailes should be presented with a choice this week to resign or face being fired. Lachlan is more aligned with their father, who thinks that no action should be taken until after the GOP convention this week. Another source confirms that all three are in agreement that Ailes needs to go.
Posted by: Besoeker || 07/19/2016 00:00 || Comments || Link || E-Mail|| [6471 views] Top|| File under:
-Signs, Portents, and the Weather-
Something new for Bangladesh to worry about.
A giant quake may lurk under Bangladesh and beyond


A huge earthquake may be building beneath Bangladesh, the most densely populated nation on earth. Scientists say they have new evidence of increasing strain there, where two tectonic plates underlie the world's largest river delta. They estimate that at least 140 million people in the region could be affected if the boundary ruptures; the destruction could come not only from the direct results of shaking, but changes in the courses of great rivers, and in the level of land already perilously close to sea level.

The newly identified threat is a subduction zone, where one section of earth's crust, or a tectonic plate, is slowly thrusting under another.

Up to now, all known such zones were only under the ocean; this one appears to be entirely under the land, which greatly multiplies the threat. The findings appear in this week's issue of Nature Geoscience.

Subduction-zone quakes generally occur where plates of heavy ocean crust slowly dive offshore beneath the lighter rocks of adjoining continents, or under other parts of the seafloor. Sometimes sections get stuck against each other over years or centuries, and then finally slip, moving the earth.

cientists knew of the plate boundary in and around Bangladesh, but many assumed it to be sliding only horizontally near the surface, where it sometimes causes fairly large, but less damaging earthquakes in areas that are not as densely populated.

However, the authors of the new research say movements on the surface over the past decade show that subduction is taking place below, and that part of the plate juncture is locked and loading up with stress. They are not forecasting an imminent great earthquake, but say it is an "underappreciated hazard."

"Some of us have long suspected this hazard, but we didn't have the data and a model," said lead author Michael Steckler, a geophysicist at Columbia University's Lamont-Doherty Earth Observatory.

"Now we have the data and a model, and we can estimate the size." He said strain between the plates has been building for at least 400 years - the span of reliable historical records, which lack reports of any mega-quake. When an inevitable release comes, the shaking is likely to be larger than 8.2, and could reach a magnitude of 9, similar to the largest known modern quakes, said Steckler. "We don't know how long it will take to build up steam, because we don't know how long it was since the last one," he said. We can't say it's imminent or another 500 years. But we can definitely see it building."

The newly identified zone is an extension of the same tectonic boundary that caused the 2004 Indian Ocean undersea quake, some 1,300 miles south. As the boundary reaches southeast Asia, the complexity of the motions along it multiply, and scientists do not completely understand all of them. But basically, they say, a giant plate comprising India and much of the Indian Ocean has been thrusting northeasterly into Asia for tens of millions of years.

This collision has caused the Himalayas to rise to the north, bringing events like the 2015 Nepal quake that killed 8,000 people. Bangladesh, India's neighbor, lies on the far eastern edge of this plate, but pressure from the collision seems to be warping Asia clockwise around the top of Bangladesh, ending up largely in the next country over, Myanmar. This wraparound arrangement has resulted in a crazy quilt of faults and quakes in and around Bangladesh.

Among the largest, a 1762 subduction-zone quake near the southern coast killed at least 700 people. This January, a magnitude 6.7 event in adjoining eastern India killed more than 20. There have been dozens of large quakes in between, but the assumption was that no actual subduction was taking place under Bangladesh itself, seeming to insulate the region from a truly gigantic one. The new study undercuts this idea.

Starting in 2003, U.S. and Bangladeshi researchers set up about two dozen ground-positioning (GPS) instruments linked to satellites, capable of tracking tiny ground motions. Ten years of data now show that eastern Bangladesh and a bit of eastern India are pushing diagonally into western Myanmar at a rapid clip - 46 millimeters per year, or about 1.8 inches.

Combined with existing GPS data from India and Myanmar, the measurements show that much of the resulting strain has been taken up by several known, slowly moving surface faults in Myanmar and India. But the rest of the movement - about 17 millimeters, or two-thirds of an inch per year - is shortening the distance from Myanmar to Bangladesh. This has been going on for a long time, and the results are clearly visible: neatly parallel north-south ranges of mountains draping the landscape, like a carpet being shoved against a wall.

The researchers interpret the shortening pattern to mean that subduction is taking place below, and that a huge zone - about 250 kilometers by 250 kilometers, more than 24,000 square miles - is locked and building pressure, just a few miles below the surface. The zone includes Bangladesh's densely packed capital of Dhaka, a megalopolis of more than 15 million.

Steckler says that, assuming fairly steady motion over the last 400 years, enough strain has built for the zone to jump horizontally by about 5.5 meters, or 18 feet, if the stress is released all at once. If strain has been building longer, it could be up to 30 meters, or almost 100 feet.
Posted by: 3dc || 07/19/2016 00:32 || Comments || Link || E-Mail|| [6470 views] Top|| File under:
-War on Police-
Officer shot in 'vicious' attack on Milwaukee's south side
MILWAUKEE -- A Milwaukee police officer was shot multiple times early Sunday as he sat in his squad car while colleagues investigated a domestic disturbance call, an official said. The suspected shooter, identified Monday as Tomas A. Uriegas, was found dead in a nearby yard, they said.

The incident began as a response to a domestic disturbance call near South 17th Street and West Morgan Avenue at about 2 a.m. During that investigation, an officer was "attacked viciously" by someone who fired shots into his squad car, striking the officer multiple times," Asst. Police Chief William Jessup said in a morning press conference.

Officer Brandon Baranowski was shot in the arm and bulletproof vest while responding to a 2 a.m. domestic disturbance call on South 17th Street near Morgan Avenue in Milwaukee. Officer Brandon Baranowski, a 31-year-old man with 13 years of service, was taken to Froedtert Hospital for surgery. Milwaukee police Sergeant Tim Gauerke said the injuries were not life-threatening.

"This is just another example of the risks our officers take each and every day to protect these citizens," Jessup said.

It was Baranowski's bullet-proof vest that saved his life, Jessup explained at a Sunday Homicide Review Commission conference.

While investigating that shooting, officers on the scene heard gunshots and discovered the body of a young man in a nearby yard, Jessup said. That man is the same person who was involved in both the domestic incident and the shooting of the police officer, police said. He said it appeared Uriegas' death was a suicide.

Police commanders have since instructed all Milwaukee officers to respond to calls in two-person squads until further notice.
Posted by: Steve White || 07/19/2016 00:00 || Comments || Link || E-Mail|| [6468 views] Top|| File under:
Afghanistan
Jawzjan man arrested before raping 14-year-old boy
[Khaama (Afghanistan)] A man has been tossed in the clink
Yez got nuttin' on me, coppers! Nuttin'!
on charges of attempting to rape a 14-year-old boy in northern Jawzjan province of Afghanistan, it has been reported.

The man has been identified as 30-year-old Satar and belongs to Aqcha district who was initially arrested by the local tribal elders.

The district police chief Abdul Aziz has told RFE that the man was arrested on Saturday as he was trying to rape the 14-year-old boy.

He said the local tribal elders were looking to resolve the issue through jirga but the man detonated a hand grenade during the tribal elders meeting.

According to Aziz, at least six tribal elders and the man sustained injuries after he pulled the pin of the grenade.

Aziz further added that an investigation is underway regarding the incident and injured people have been taken to hospital for treatment.

Incidents involving rape of the children are not rare in Afghanistan as the sexual abuse and rape of children have been rampant in Afghanistan, specifically in northern parts of the country.
Posted by: Fred || 07/19/2016 00:00 || Comments || Link || E-Mail|| [6460 views] Top|| File under:
14-year-old pregnant bride dies after set on fire by in law's family
[Khaama (Afghanistan)] A 14-year-old Afghan girl has died in Isteqlal hospital in Kabul
...the capital of Afghanistan. Home to continuous fighting from 1992 to 1996 between the forces of would-be strongman and Pak ISI/Jamaat-e-Islami sock puppet Gulbuddin Hekmayar and the Northern Alliance, a period which won Hek the title Most Evil Man in the World and didn't do much for the reputations of the Northern Alliance guys either....
days after she was set on fire by her in law's family.

The victim identified as Zahra was set on fire in central Ghor province with the perpetrators managing to flee the area the committing the horrific crime.

According to reports, Zahra initially became the victim of 'Baad', a tradional practice of settlign disputes among the families or tribes.

The father of Zahra married his daughter to the family of his new wife with whom he had married around two years ago.

Provincial acting police chief of Ghor Zaman Azimi said an investigation is underway regarding the incident and the father in law of Zahra is

in jug

regarding the horrific crime.

The latest inncident involving the murder of a teenage bride comes as the officials have expressed concern


...meaning the brow was mildly wrinkled, the eyebrows drawn slightly together, and a thoughtful expression assumed, not that anything was actually done or indeed that any thought was actually expended...


s regarding the growing child marriages across the country.

In the meantime, the rising violence against the women have also sparked concerns among the officials.

Earlier, a teenage girl was burnt to death after she was thrown into a wooden oven in eastern Nangarhar


The unfortunate Afghan province located adjacent to Mohmand, Kurram, and Khyber Agencies. The capital is Jalalabad. The province was the fief of Younus Khalis after the Soviets departed and one of his sons is the current provincial Taliban commander. Nangarhar is Haqqani country..


province of Afghanistan by her brother's wife, the first such incident involving violence against woman by a woman.

The Afghanistan Independent Human Rights Commission (AIHRC) in its report released late in November last year said "statistic of violence against women, obtained from the registered cases of violence against women during the first six months in 1394 exceeds 2579 cases."

The report further added that figure was reported 2403 cases during the six months in 1393 which shows 7.32 percent increase in 1394, the last solar year.
Posted by: Fred || 07/19/2016 00:00 || Comments || Link || E-Mail|| [6462 views] Top|| File under:
Africa North
Morocco asks to rejoin African Union after 32 years
[BBC] Morocco has formally announced its wish to rejoin the African Union, 32 years after leaving the organisation.

In a message to the AU summit in Rwanda, the Moroccan King Mohammed VI said the time had come for his country to retake its place within its institutional family.

Morocco left the AU in 1984, after the organisation recognised the independence of Western Sahara. Moroccans describe Western Sahara as their country's "southern provinces". For more than three decades, Morocco has refused to be part of the organisation.
Posted by: Besoeker || 07/19/2016 00:00 || Comments || Link || E-Mail|| [6465 views] Top|| File under:
Caribbean-Latin America
Middle-class Venezuelans liquidate savings to stockpile food
SAN CRISTOBAL, Venezuela -- Tebie Gonzalez and Ramiro Ramirez still have their sleek apartment, a fridge covered with souvenir magnets from vacations aboard, and closets full of name brand clothes. But they feel hunger drawing close.


I don't mean to be rude at a difficult time, but please remind me: who did you, your families, your neighbors, and your village vote for in the last two elections in your country?

So when the Venezuelan government opened the long-closed border with Colombia this weekend, the couple decided to drain what remained of the savings they put away before the country spun into economic crisis and stocked up on food. They left their two young sons with relatives and joined more than 100,000 other Venezuelans trudging across what Colombian officials are calling a "humanitarian corridor" to buy as many basic goods as possible.

"This is money we had been saving for an emergency, and this is an emergency," Ramirez said. "It's scary to spend it, but we're finding less food each day and we need to prepare for what's coming."

Continued on Page 49
Posted by: Steve White || 07/19/2016 00:00 || Comments || Link || E-Mail|| [6470 views] Top|| File under:
Europe
3 Afghans arrested for killing 16-year-old fellow refugee in Greece
[Khaama (Afghanistan)] At least three Afghan refugees have been tossed in the clink
Drop the gat, Rocky, or you're a dead 'un!
in connection to the murder of a 16-year-old fellow refugee in

La Belle France

, it has been reported.

The incident reportedly took place at a open hospitality center in Elliniko, a suburb Athens, the capital city of Greece.

The suspects have been identified as 18, 23, and 37-year-old Afghan refugees and are due to face charges for attempted murder against two other Afghans, aged 19 and 31 respectively.

The police is also searching for accomplices, local newspaper, TO BHMA reported, citing police reports.

The report further added that the 18-year-old suspect and his 23-year-old brother lead a group who harassed and assaulted other refugees at the camp with knives and bats, in order to gain the 'upper hand'.

The 16-year-old refugee was killed after being stabbed during an altercation at the Elliniko camp last week on Thursday, after rushing to protect the 19-year-old Afghan who was being assaulted by the three suspects and their gang.

This comes as hundreds of thousands of Afghan refugees are stranded in Greece and other parts of Europe amid a refugee crisis in Europe.

The Afghan refugees started heading towards the European countries in mid-2015 amid political and economic uncertainties followed by deteriorating security situation.


Posted by: Fred || 07/19/2016 00:00 || Comments || Link || E-Mail|| [6465 views] Top|| File under:
The Grand Turk
Turkey suspends more than 15,000 education workers in widening purge
[WAPO] ANKARA, Turkey -- Turkey suspended more than 15,000 Education Ministry workers on Tuesday and demanded resignations from all university deans as authorities widened their far-reaching crackdowns in the wake of a failed coup attempt.

The 15,200 personnel were being investigated for links to the power grab launched last week, the ministry said in a statement. In addition, 1,577 university deans from Turkey's public and private universities were asked to hand in their notice. A further 492 staff were removed from duty at the country's top Islamic authority.

It marked an escalation in a purge of state institutions after a mutinous faction of Turkey's military staged an attempted overthrow on Friday night, hijacking fighter jets and helicopters to strike key installations and security forces.

Tens of thousands of military officials, police, judges, governors and civil servants have been fired, detained or put under scrutiny -- accused of having links to Fethullah Gulen, a cleric living in self-imposed exile in Pennsylvania, who Turkey accuses of being behind the plot.
Posted by: Besoeker || 07/19/2016 13:12 || Comments || Link || E-Mail|| [6471 views] Top|| File under:
Home Front: Politix
Marine seeks appeal of classified data case citing breaks given to Hillary
One facet of the Hillary Defense thanks to Lynch/Comey/0bean, who apparently believe that the goal of a third term of liberal rule justifies the wake of devastation created to attain it.


A highly-decorated Marine officer pending separation from the military for using his private email to send a warning to fellow Marines now wants the same consideration given to Hillary Clinton.

Maj. Jason Brezler, a Marine Corps Reservist, who has served four tours in Iraq and Afghanistan and has some 16 years in uniform came under fire for mishandling classified information in 2012.

The situation of Brezler's case -- now the subject of a federal lawsuit with the Marine as a plantiff‐ was that he replied to an email sent to him by fellow Marines in Afghanistan concerning an Afghani police official, Sarwar Jan, to which Brezler attached a classified file warning that Jan may have had ties to the Taliban.

Jan has been described by Western media as, "the most crooked cop in Afghanistan" and shortly after Brezler's email an aide of Jan's conducted a "blue-on-green" attack that left several Marines dead.


Attending a graduate course in Oklahoma at the time, Brezler used an unsecured email account -- Yahoo -- which triggered a probe by the Naval Criminal Investigative Service who in turn found 100 classified documents on Brezler's personal hard drive and thumb drive.

Since then, Brezler, whose "day job" is as a New York City Firefighter, has not been hit with criminal charges but his case is pending.

Now, with first FBI Director James B. Comey and then U.S. Attorney Gen. Loretta Lynch ruling out charges against former Secretary of State Hillary Clinton for keeping tens of thousands of official emails on a private server, Brezler's attorney is crying foul.

"If that is so, then the current commander-in-chief should apply the same standard to Maj. Brezler and any service member under his command who have been found unfit to serve for far, far less alleged misconduct," Bowe told the Marine Corps Times.

As noted by the New York Times, Clinton's server contained at least 8 email chains classified "top secret," 36 "secret" and more than 2,000 "confidential."

Meanwhile, House Speaker Paul Ryan has formally asked the Director of National Intelligence to deny Clinton access to classified information for the duration of her candidacy for President and the State Department is reopening an internal investigation of possible mishandling of classified information by Clinton and her aides.
Posted by: gorb || 07/19/2016 15:40 || Comments || Link || E-Mail|| [6474 views] Top|| File under:
India-Pakistan
State becomes complainant in Qandeel's murder, bars family from pardoning killers
[DAWN] LAHORE: A First Information Report (FIR) registered against the nominated killers of social media celebrity Qandeel Baloch was transformed into a non-compoundable FIR on Monday, police said, making it impossible for Qandeel's family to pardon her killers.

A senior police officer investigating the case told Dawn that Sections 311 and 305 of the Pakistain Penal Code had been added to the FIR.

Advocate Balak Shair Khosa, while talking to Dawn, said the addition of these sections was a welcome step.

"There cannot be an agreement [after this]. These sections were created to end karo-kari


...the Pak practice of murdering women on suspicion of having had 'illicit relations' with other than a close relative...


. Now that they have added them to the FIR, the victim's family cannot forgive the killers as the state has become a complainant. It will be taken as a murder against the state."

Section 305, maintains the wali will be the heirs of the victim, but will exclude the accused or convict in case of qatl-e-amd (wilful murder) if committed in the name or on the pretext of honour.

Section 311 refers to the legal proceedings following the waiver or the compounding of right of qisas in wilful murder.

"Notwithstanding anything contained in Section 309 or Section 310... the Court may, having regard to the facts and circumstances of the case, punish an offender against whom the right of qisas has been waived or compounded with death, or imprisonment for life, or imprisonment of either description for a term of which may extend to fourteen years as ta'zir," reads Section 311.


Posted by: Fred || 07/19/2016 00:00 || Comments || Link || E-Mail|| [6464 views] Top|| File under: Govt of Pakistan
Syria-Lebanon-Iran
New Guccifer 2.0 dump highlights 'wobbly Dems' on Iran deal
[The Hill] Guccifer 2.0, the hacker behind the recent Democratic National Committee breach, has shared a new batch of documents from the DNC servers with The Hill.

The enigmatic hacker has already publicly released opposition research on Donald Trump, a counter strategy for the Republican convention and the personal information of 20,000 donors. This is the second cache of documents sent exclusively to The Hill.

The new files cover political strategies, the upcoming Democratic National Convention and fundraising.

One, titled "March 26, 2015 -- Plans for Recess" appears to be notes from a call with the political consultancy Democracy Partners. It covers political tactics for that year's April Congressional recesses that would start the next day.

The call centers around five issues -- the budget, immigration, gun violence, partisan stalling of the attorney general nomination and the Iran nuclear framework, which would be announced a week later.

Notes on the Iran deal describe the then upcoming announcement as a "good deal to protect national security" but notes that "wobbly [D]emocrats want to scratch this thing."


Those [D]emocrats weren't wobbly, but adamantly against it because some Democrats still support Israel and recognize a bad deal when they see one.
Posted by: Besoeker || 07/19/2016 08:24 || Comments || Link || E-Mail|| [6471 views] Top|| File under:
Bad Guys rob church in Qamishli city
[ARA News] QAMISHLI – A group of gunmen attacked Monday an Assyrian Orthodox Church in Qamishli city in northeastern Syria, local sources and eyewitnesses reported.

"Anonymous gunmen stormed the St. Charnel Church for Assyrian Orthodoxes in the Watwatiyah district of Qamishli in the midnight on Monday, and destroyed its contents," a spokesman for the Assyrian Observatory for Human Rights told ARA News.

The militants have reportedly detonated explosives inside the church, which caused a huge damage to the building.

"After several explosions were headed inside the church, we saw a huge fire and security forces arrived and extinguished the fire. But the church was completely destroyed, you can see only ashes here," Gabi Gawriya, an eyewitness, told ARA News in Qamishli.

The Assyrian Observatory reported that the gunmen had stolen donation boxes from the church before bombing it.

Although the perpetrators are not identified yet, Assyrian activists accused ISIS group of being behind the attack.
Posted by: badanov || 07/19/2016 00:00 || Comments || Link || E-Mail|| [6462 views] Top|| File under:
Who's in the News
58
[untagged]
5
Taliban
5
Islamic State
4
Sublime Porte
3
Govt of Pakistan
2
Hamas
2
Commies
2
Govt of Iran
1
Abu Sayyaf
1
al-Shabaab
1
al-Qaeda in Arabia
1
Boko Haram
1
Govt of Iraq
1
Govt of Pakistain Proxies
1
Hezbollah
Bookmark
E-Mail Me
The Classics
The O Club
Rantburg Store
The Bloids
The Never-ending Story
Thugburg
Gulf War I
The Way We Were
Bio
Merry-Go-Blog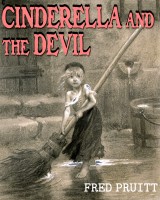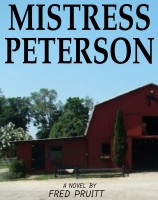 On Sale now!


A multi-volume chronology and reference guide set detailing three years of the Mexican Drug War between 2010 and 2012.

Rantburg.com and borderlandbeat.com correspondent and author Chris Covert presents his first non-fiction work detailing the drug and gang related violence in Mexico.

Chris gives us Mexican press dispatches of drug and gang war violence over three years, presented in a multi volume set intended to chronicle the death, violence and mayhem which has dominated Mexico for six years.
Click here for more information


Meet the Mods
In no particular order...


Steve White
Seafarious
Pappy
lotp
Scooter McGruder
john frum
tu3031
badanov
sherry
ryuge
GolfBravoUSMC
Bright Pebbles
trailing wife
Gloria
Fred
Besoeker
Glenmore
Frank G
3dc
Skidmark
Alaska Paul



Better than the average link...



Rantburg was assembled from recycled algorithms in the United States of America. No trees were destroyed in the production of this weblog. We did hurt some, though. Sorry.
3.237.22.21

Help keep the Burg running! Paypal: