Afghanistan
ISIS fighters in Afghanistan mostly comprised of Pakistan's Orakzai Agency
[Khaama (Afghanistan)] The loyalists of the Islamic State
...formerly ISIS or ISIL, depending on your preference. Before that al-Qaeda in Iraq, as shaped by Abu Musab Zarqawi. They're very devout, committing every atrocity they can find in the Koran and inventing a few more. They fling Allah around with every other sentence, but to hear the pols talk they're not really Moslems....
of Iraq and Syria (ISIS) terrorist group who are fighting in Afghanistan are mostly the residents of Orakzai Agency
... crawling with holy men, home to Darra Adam Khel, the world's largest illegal arms bazaar. 14 distinct tribes of beturbanned primitives inhabit Orakzai agency's 1500 or so square kilometers...
of the Federally Administered Tribal Areas of Pakistain.

According to the local officials in Nangarhar


The unfortunate Afghan province located adjacent to Mohmand, Kurram, and Khyber Agencies. The capital is Jalalabad. The province was the fief of Younus Khalis after the Soviets departed and one of his sons is the current provincial Taliban commander. Nangarhar is Haqqani country..


province, the documents recovered from the ISIS loyalists reveal that they have came from Pakistain to fight under the name of ISIS terrorist group.

In the meantime, some officials in Nangarhar believe that the ISIS loyalists are directly operating under the command of Pakistain's military intelligence, Inter Services Intelligence (ISI).

Provincial governor's

front man

Ataullah Khogyani has said the documents obtained from the dead bodies and those tossed in the clink
Please don't kill me!
during the operations in Achin, Kot, Haska Mina and other parts of Nangarhar, reveal that they are originally residents of Orakzai Agency.

Khogyani further added that the intelligence information gathered by the government also reveal that the ISIS loyalists are mostly comprised of Pak nationals.

According to Khogyani, the residents of Tajikistan are also fighting alongside the Pak nationals for ISIS terrorist group who are mainly deployed after completing training in Pakistain.

This comes as reports suggest at least 30 percent of Kot district is under the control of the loyalists of ISIS terrorist group.

Meanwhile,


...back at the pound, the little lost dog backed into the corner and showed its teeth. And what big teeth they were!...


the Afghan forces as well as the US forces in Afghanistan have increased raids against the loyalists of the terror group in Nangarhar during the recent months.

Both the Afghan and US forces conduct regular Arclight airstrikes to eliminate the supporters of the terror group amid fears they are attempting to expand foothold in the country.


Posted by: Fred || 07/19/2016 00:00 || Comments || Link || E-Mail|| [6474 views] Top|| File under: Islamic State
Caucasus/Russia/Central Asia
Azerbaijan shuts down TV channel over Gulen interview
[Al Ahram] Azerbaijan on Tuesday shut down a private television channel over plans to broadcast an interview with Islamic preacher Fethullah Gulen, who Ankara accuses of being behind the failed coup in The Sick Man of Europe Turkey


...the only place on the face of the earth that misses the Ottoman Empire....


Baku is an ally of Turkish President Recep Tayyip Erdogan


... Turkey's version of Mohammed Morsi but they voted him back in so they deserve him...


, who has furiously pointed blame at his arch-enemy Gulen for the weekend's botched military takeover. The US-based preacher denies any involvement.

Azerbaijan's National Television and Radio Council said in a statement that it has "ordered temporary suspension of broadcasting by the ANS TV channel in order to avoid provocations aimed at damaging the strategic partnership between Turkey and Azerbaijan and to prevent obvious promotion of terrorism."

Erdogan wants Washington to extradite Gulen to Turkey, but US Secretary of State John F. I was in Vietnam, you know Kerry
Former Senator-for-Life from Massachussetts, self-defined war hero, speaker of French, owner of a lucky hat, conqueror of Cambodia, and current Secretary of State...
has said that Ankara must produce evidence to support the extradition request.

The reclusive

Moslem

holy man

lives in self-imposed exile in a mountain town in Pennsylvania. His Hizmet movement has a powerful presence in Turkish society, including the media, police and judiciary.
Posted by: Fred || 07/19/2016 00:00 || Comments || Link || E-Mail|| [6469 views] Top|| File under: Sublime Porte
Europe
Mother And Three Daughters Stabbed 'For Being Inappropriately Dressed'
A woman and her three daughters have been stabbed in a French resort for being 'scantily dressed'.


Should have been wearing her barbeque cover?


An eight-year-old girl was left fighting for her life after the attack in the Garde-Colombe in the Hautes-Alpes region of Southern France.

The brave lion of Islam man is believed to have attacked the three girls outside the family's apartment before entering the building and attacking the mother.

Jean-Marc Duprat, a deputy mayor for the town of Laragne-Monteglin in the Hautes-Alpes region said the suspect, who is not related to them, was upset they were wearing shorts and T-shirts.


And he figured since he had impure thoughts about the eight year old that his only way of getting into paradise was the SJS route.


He's believed to have met the family earlier in the week and was staying next door.

The girls are believed to be aged eight, 12 and 14 while their mother is 46. The knifeman is alleged to have fled the scene by car before being arrested.


Are you sure he didn't just run away and get caught after he blew out a sandal?


Amaury Navarranne from the regional council said: 'The religious motive of the attack is in no doubt.


I guess you have to admit that since people are kinda onto what's going on and you'd look like an idiot if you denied it.


Meanwhile prosecutors said authorities were still trying to figure out how to hide what really happened details were still 'very vague' and investigations were continuing.

The mayor of the town Edmond Francou said: 'I was called around 9.45am to the holiday village next to the town hall because there had been a fight between two tenants in neighbouring apartments.

'There was a crowd. That's when I found a lady with three daughters who had stab injuries. They were lying on chairs'

French media says that the man is of Moroccan descent and is 37 years old. It is also reported that he is known by police for previous crimes.


So, where was he born?


Mr Francou, said the girl had suffered a perforated lung and is being treated at Grenoble

Police said they had a 37-year-old man in custody.


Remember that dungeon scene in Pulp Fiction? Imagine that but with more of a happy ending.
Posted by: gorb || 07/19/2016 11:34 || Comments || Link || E-Mail|| [6492 views] Top|| File under:
The Grand Turk
Turkish, American diplomats to discuss Gülen case
The top diplomats of Turkey and the U.S. are expected to meet in Washington this week to continue discussions on the extradition of self-exiled cleric Fethullah Gülen, believed to be the mastermind behind the failed coup attempt in Turkey that cost the lives of at least 208 people.

The face-to-face talk between Foreign Minister Mevlüt Çavuşoğlu and U.S. Secretary of State John Kerry was expected to take place on the sidelines of an international meeting on the fight against the Islamic State of Iraq and the Levant (ISIL) on July 20 and 21. Along with Çavuşoğlu and Kerry, the foreign ministers of some of the other anti-ISIL coalition countries will also be present in Washington.

The foreign ministers will discuss the current situation in the fight against ISIL in Iraq and Syria and the next steps in efforts to degrade and defeat the jihadists.

However, the meeting will also be an important opportunity for the Turkish foreign minister to exchange views on developments in Turkey in the aftermath of the failed coup attempt.

Çavuşoğlu was expected to inform his counterparts on the coup attempt and its perpetrators during his bilateral meetings with the participant countries. The meetings will come after the EU and European countries urged Turkey to stay within the boundaries of law while investigating the mutiny.

In this context, Çavuşoğlu's meeting with host Kerry will be an important one, especially with regards to the ongoing quarrel over the role of Gülen and his organization in staging the coup attempt on July 15. Turkish leadership has become more vocal in its demand from the U.S. for the extradition of Gülen, who has been living in Pennsylvania since 1999.

Prime Minister Binali Yıldırım reiterated Turkey's call to Washington on July 18 after a cabinet meeting, saying "Turkey may question its friendship with the U.S." should Turkey's demand not be addressed.


We're beginning to question it ourselves...

"Even questioning our friendship may be brought to the agenda here. Nonetheless, our Justice Ministry is conducting the necessary work," Yıldırım said.

Despite insistent statements from Turkish officials on Gülen's extradition, Kerry said on July 18 he had made clear to Turkey that it must provide genuine evidence able to withstand scrutiny when requesting the extradition of Gülen. "The U.S. has a formal process for dealing with extradition requests; Turkey must send evidence, not allegations," Kerry told a news conference in Brussels.
Posted by: Steve White || 07/19/2016 00:00 || Comments || Link || E-Mail|| [6490 views] Top|| File under:
THE H-BOMBS IN TURKEY
Not clear who posted this. I'm letting it through so that one can read the pearl-clutching of the NewYorker. I have no way of verifying the claims made by the author; perhaps some of our readers with more insight can comment (without giving away the nuclear football, of course). But a big dash of salt is required, I think.
Posted by: || 07/19/2016 00:00 || Comments || Link || E-Mail|| [6481 views] Top|| File under:
Turkey: The Yipper may restore death penalty with parliament approval
[CNN] Exclusive: Turkish President Recep Tayyip Erdogan


... Turkey's version of Mohammed Morsi but they voted him back in so they deserve him...


, speaking to CNN's Becky Anderson on Monday through his translator, said he would approve reinstating the death penalty if

politician

s approved the measure in parliament and called the attempted coup on Friday a "clear crime of treason."


Who in parliament is going to vote 'no'?

Just days after a failed military coup that broke out into deadly violence, talks of reintroducing the death penalty have revived, more than 7,000 people have been tossed in the clink
Into the paddy wagon wit' yez!
and some of the very institutions responsible for the country's security have been gutted.
Posted by: Fred || 07/19/2016 00:00 || Comments || Link || E-Mail|| [6495 views] Top|| File under: Sublime Porte
Ruling, opposition parties condemn Imran's 'pro-military coup' statement
[DAWN] LAHORE: Politicians belonging to the ruling and opposition parties have strongly condemned Pakistain Tehrik-e-Insaf
...a political party in Pakistan. PTI was founded by former Pakistani cricket captain and philanthropist Imran Khan. The party's slogan is Justice, Humanity and Self Esteem, each of which is open to widely divergent interpretations....
(PTI) chief's statement regarding the people of Pakistain people welcoming a military takeover.

Comparing the coup attempt in The Sick Man of Europe Turkey


...the only place on the face of the earth that misses the Ottoman Empire....


with the situation in Pakistain, Imran Khan

... aka Taliban Khan, who is the lightweight's lightweight...
on Sunday had said people of Pakistain will celebrate and distribute sweets if the army takes over the country.

"Democracy in Pakistain is threatened by Nawaz's monarchy and the people will celebrate and distribute sweets if the army takes over," Imran had said while addressing a public rally in Azad

Kashmire

.

"Imran Khan is the 12th man of Pak politics. Awaiting a mishap to happen, so that he is asked to play. Otherwise he sits on the sidelines and sulks," Defence Minister Khawaja Asif tweeted, minutes after Imran's speech.
Posted by: Fred || 07/19/2016 00:00 || Comments || Link || E-Mail|| [6474 views] Top|| File under: Govt of Pakistan
Zakir Naik Supports Taliban's Decision To Destroy Buddha Statues, Calls Buddhists 'Drug Addicts'!
[INDIATIMES] At a Chennai event in 2002, controversial Islamic preacher Zakir Naik was asked a question by about the Taliban's fatwa to destroy Bamiyan Buddhas after they termed the status "un-Islamic".

The Taliban dynamited and destroyed these iconic 6th century statues in March 2001 as part of a campaign to remove all non-Islamic art from Afghanistan.

Zakir Naik began his explanation by stating that this act by the Taliban was "educating the Buddhists". Claiming to have read Buddhist scriptures, Naik said that Buddha had never asked for statues of himself.

Naik did admit that this act, of the Taliban did cause grief among million of Buddhists around the world.

However, it was what he said next that was disturbing - he compared statues, a manifestation of Buddhist faith to expensive drugs.


How many Muslims in Afghanistan and beyond use opium? How many in the Horn of Africa chew khat? How many in the Arab world do pills for fun and profit? Like so many forms of Muslim jihad, the majority of victims are other Muslims. Statues are a good deal less harmful.

"For millions of human beings in the world, drug is god for them". He also called Afghanistan, and its Buddhist statues the "property" of the Taliban. "Who are we to object?"


How fortunate that they -- and Afghanistan -- were only briefly Taliban-owned, though really the preacher is talking of the higher ownership that means all unbelievers merely hold their property as a trust for the next Muslim walking by to stretch out his hand and take.

The statues were among the most famous cultural landmarks of the region, and the site was listed by UNESCO as a World Heritage Site along with the surrounding cultural landscape and archaeological remains of the Bamiyan Valley.

Well, it might upset Naik to know that 15 years after Taliban dynamited the world-famous Buddhas of Bamiyan, the giant statues were resurrected with 3D light projection technology in the empty cavities where they once stood in Afghanistan!
Japan and Switzerland, among others, have pledged support for the rebuilding of the statues. Both Standing Buddhas - 115 ft and 174 ft tall - were carved out of sandstone cliffs and stood at one point painted and gilded. They managed to survive for more than 1500 years, before the Taliban's 1996-2001 reign, in which they committed this act of "cultural terrorism".
Posted by: Fred || 07/19/2016 00:00 || Comments || Link || E-Mail|| [6471 views] Top|| File under: Taliban
Iraq
Iraq's Sadr tells followers to target US troops fighting ISIS
[ENGLISH.ALARABIYA.NET] Powerful Shiite

Moslem

holy man
Moqtada Tater al-Sadr


... the Iranian catspaw holy man who was 22 years old in 2003 and was nearing 40 in 2010. He spends most of his time in Iran, safely out of the line of fire, where he's learning to be an ayatollah...


instructed his followers on Sunday to target US troops deploying to Iraq as part of the military campaign against ISIS.

US Defense Secretary Ash Carter said on Monday the Pentagon would dispatch 560 additional troops to help Iraqi forces retake the northern city of djinn-infested Mosul
... the home of a particularly ferocious and hairy djinn...
in an offensive planned for later this year.

Sadr, who rose to prominence when his Mahdi Army battled US troops after the 2003 invasion, posted the comments on his official website after a follower asked for his response to the announcement.

"They are a target for us," Sadr said, without offering details.

The Mahdi Army was disbanded in 2008, replaced by the Peace Brigades, which helped push back Islamic State
...formerly ISIS or ISIL, depending on your preference. Before that al-Qaeda in Iraq, as shaped by Abu Musab Zarqawi. They're very devout, committing every atrocity they can find in the Koran and inventing a few more. They fling Allah around with every other sentence, but to hear the pols talk they're not really Moslems....
from near Baghdad in 2014 under a government-run umbrella, and maintains a presence in the capital and several other cities.

Sadr, who commands the loyalty of tens of thousands of supporters, is also leading a protest movement that saw demonstrators storm Baghdad's heavily fortified Green Zone government district twice this year, hampering parliament for weeks.

The new troop deployment, which is expected to happen within weeks, would raise the number of US forces in Iraq to around 4,650, far below the peak of about 170,000 reached during the nearly nine-year occupation.

Other Shiite militias, particularly those backed by Iran, have made similar pledges to attack US soldiers in the past year, but the only casualties since American forces returned to Iraq to battle ISIS two years ago have come at the hands of the Sunni

bad boy

group.


Posted by: Fred || 07/19/2016 00:00 || Comments || Link || E-Mail|| [6491 views] Top|| File under: Govt of Iraq
Israel-Palestine-Jordan
Hamas members beat Gaza residents
[ISRAELNATIONALNEWS] A video emerged today showing

Hamas, always the voice of sweet reason,

security beating Gazook civilians as they destroyed their houses.

Employees of

Gazoo

City, protected by Hamas security, partially destroyed 5 homes in the Saja'iya neighborhood in order to widen the road.

As the houses were bulldozed, residents of the home protested, calling for financial compensation for their losses.

At that point, the Hamas thugs stepped in, and began to attack the residents.

Onlookers accused the Hamas members of also striking

women and kiddies

. Their actions, caught on video, were uploaded to YouTube.

Hamas forces rule

Gazoo

with an iron fist, and violently suppress any opposition to Islamic rule. There is no single power strong enough to oppose them inside

Gazoo

today.

However,


there's more than one way to stuff a chicken...


in recent years fringe groups supporting ISIS and similar groups have been springing up, despite Hamas repression.
Posted by: Fred || 07/19/2016 00:00 || Comments || Link || E-Mail|| [6490 views] Top|| File under: Hamas
Syria-Lebanon-Iran
France lets Iran into the ITAR Fusion project. Why?
Iran says to cooperate with France on nuclear project

Iran and France have agreed to cooperate on the multi-national nuclear fusion project known as ITER, the spokesman of Iran's Atomic Energy Organisation said on Tuesday.

The announcement comes a year after Iran struck a nuclear deal with six world powers led by the United States to curb its nuclear programme in exchange for the lifting of international sanctions.

Behrouz Kamalvandi told Mehr and Fars news agencies that Iranian officials have "reached a general understanding with the French side for joint cooperation" on the project.

Mehr and Fars said that Ali Akbar Salehi, the head of Iran's Atomic Energy Organisation, visited the headquarters of ITER at the end of June.

Salehi was one of Iran's key negotiators in the nuclear deal with Britain, China, France, Germany, Russia and the United States on July 14 last year.

ITER, which means "the way" in Latin, is the acronym for the International Thermonuclear Experimental Reactor which is being built in the south of France.

The unique project was launched in 1985 with dozens of countries collaborating with France "on the first fusion device to produce net energy" according to ITER's website.

It said that other project members include China, the European Union, India, Japan, Russia and the United States.
Posted by: 3dc || 07/19/2016 00:20 || Comments || Link || E-Mail|| [6495 views] Top|| File under: Govt of Iran
Iran receives the missile part of S-300 defence system from Russia
[Ynet] Russia has delivered the missile part of S-300 surface-to-air defence system to Iran, Tasnim news agency reported on Monday, moving to finish the delivery of all divisions of the system to Tehran by the end of this year.

"The first shipment of missiles of S-300 missile system has recently entered Iran that shows Iran's determination to equip its air defence circle with this system," Tasnim news agency, which is close to the Revolutionary Guards, reported.

Russia's agreement to provide Iran with S-300 has sparked concern in Israel, whose government Iran has said it aims to destroy.
The Iranian Tasnim news agency reported on Monday the missiles indicate that Moscow is supplying Tehran with the advanced S-300 PMU2 system rather than the PMU1, information it said has been kept under wraps.

The Russian-made missile defense system is one of the most advanced of its kind in the world, offering long-range protection against both airplanes and missiles.
Posted by: trailing wife || 07/19/2016 00:00 || Comments || Link || E-Mail|| [6470 views] Top|| File under: Govt of Iran
Confidential Text Eases Iran Nuke Constraints
Anyone surprised? Anyone? Bueller?

Key restrictions on Iran's nuclear program imposed under an internationally negotiated deal will start to ease years before the 15-year accord expires, advancing Tehran's ability to build a bomb even before the end the pact, according to a document obtained Monday by The Associated Press.

The document is the only text linked to last year's deal between Iran and six foreign powers that hasn't been made public, although U.S. officials say members of Congress have been able to see it. It was given to the AP by a diplomat whose work has focused on Iran's nuclear program for more than a decade, and its authenticity was confirmed by another diplomat who possesses the same document.


So the Iranians, our Executive branch, our Congress, and various diplomats can see the document. But we can't...

The diplomat who shared the document with the AP described it as an add-on agreement to the nuclear deal. But while formally separate from that accord, he said that it was in effect an integral part of the deal and had been approved by the U.S., Russia, China, Britain, France and Germany, the six powers that negotiated the deal with Tehran.


And then made secret so as not to upset anyone in those six countries...

Details published earlier outline most restraints on Iran's nuclear program meant to reduce the threat that Tehran will turn nuclear activities it says are peaceful to making weapons.
Continued on Page 49
Posted by: Steve White || 07/19/2016 00:00 || Comments || Link || E-Mail|| [6473 views] Top|| File under:
A Closer Look at the Senior Hezbollah Commanders Killed in Syria
[Haaretz] Here is a look at senior Hezbollah figures killed in Syria:

2016

-- Mustafa Badreddine, Hezbollah's top military commander, was killed in a blast in the Syrian capital of Damascus. Hezbollah, which announced his death on May 13, says he was killed by rebel shelling near Damascus.

-- Ali Fayyadh, better known as Abu Alaa Bosna, who led some of Hezbollah's military operations in

Leb

, Syria, Iraq and Bosnia, was killed in February during battles with ISIS near the town of Khanaser in the northern Syrian province of Aleppo.

2015

-- Samir Kantar, who spent 30 years in an Israeli prison for the 1979 killing of an Israeli man, his daughter and a policeman, was killed in December along with eight others in a suspected Israeli Arclight airstrike on a residential building in Jaramana, a Damascus suburb.

-- Hassan Hussein al-Haj, a top Hezbollah commander, was killed in October while fighting Al-Qaeda-linked

turbans

in the northwestern Syrian province of Idlib. A week later, his replacement, Mahdi Hassan Obeid, was killed during fighting in the same province.

-- Jihad Mughniyeh, killed by an Israeli Arclight airstrike in southern Syria along with five other Hezbollah fighters in January. Mughniyeh, the son of slain Hezbollah military chief Imad Mughniyeh, was apparently in charge of operations in the Golan Heights. Mughniyeh senior, who was one of the world's most elusive

bad boy

s, was killed in February 2008 when a bomb planted in his car went kaboom! in Damascus. Hezbollah blamed his killing on Israel.


Posted by: Fred || 07/19/2016 00:00 || Comments || Link || E-Mail|| [6467 views] Top|| File under: Hezbollah
Who's in the News
58
[untagged]
5
Taliban
5
Islamic State
4
Sublime Porte
3
Govt of Pakistan
2
Hamas
2
Commies
2
Govt of Iran
1
Abu Sayyaf
1
al-Shabaab
1
al-Qaeda in Arabia
1
Boko Haram
1
Govt of Iraq
1
Govt of Pakistain Proxies
1
Hezbollah
Bookmark
E-Mail Me
The Classics
The O Club
Rantburg Store
The Bloids
The Never-ending Story
Thugburg
Gulf War I
The Way We Were
Bio
Merry-Go-Blog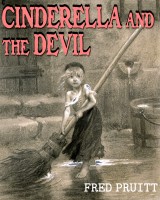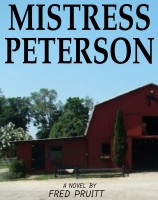 On Sale now!


A multi-volume chronology and reference guide set detailing three years of the Mexican Drug War between 2010 and 2012.

Rantburg.com and borderlandbeat.com correspondent and author Chris Covert presents his first non-fiction work detailing the drug and gang related violence in Mexico.

Chris gives us Mexican press dispatches of drug and gang war violence over three years, presented in a multi volume set intended to chronicle the death, violence and mayhem which has dominated Mexico for six years.
Click here for more information


Meet the Mods
In no particular order...


Steve White
Seafarious
Pappy
lotp
Scooter McGruder
john frum
tu3031
badanov
sherry
ryuge
GolfBravoUSMC
Bright Pebbles
trailing wife
Gloria
Fred
Besoeker
Glenmore
Frank G
3dc
Skidmark
Alaska Paul



Better than the average link...



Rantburg was assembled from recycled algorithms in the United States of America. No trees were destroyed in the production of this weblog. We did hurt some, though. Sorry.
3.235.179.111

Help keep the Burg running! Paypal: