-Lurid Crime Tales-
'Normally a quiet and secluded neighborhood.'
[CBS46 Atlanta] A Fayette County man died early Friday morning as a result of a stab wound in his home.

At 2:30 a.m., deputies responded to a call at a residence on the 100 block of Lake Horton Landing Drive off Brooks Wesley Road.

Police arrived to the home and found two homeowners, husband and wife; and the male homeowner with an apparent stab wound.

The victim, identified as 74-year-old Albert Eugene DeMagnus, was transported to Piedmont Fayette Hospital, where he was pronounced dead.

The victim's wife told investigators that she awoke hearing a disturbance in another part of the home and saw three men near her husband, who was suffering from an apparent stab wound.
Posted by: Besoeker || 06/24/2017 11:30 || Comments || Link || E-Mail|| [6472 views] Top|| File under:
-Signs, Portents, and the Weather-
Mysterious Sea Pickles Invading West Coast In Bizarre Bloom
[NEWSWEEK] Mysterious creatures called sea pickles are showing up in large numbers on the West Coast. These organisms are actually conglomerations of zooids—small, multicellular organisms—which come together into tubular shapes that in this case stretch from about 6 inches to 2 feet long, according to EarthFix, an offshoot of Oregon Public Broadcasting.

Normally these animals, also known as pyrosomes, are found in tropical waters, and they also are bioluminescent, meaning they produce light. (Pyrosome is derived from the Greek pyro for "fire" and soma for "body.") Not very well-studied, they can stretch up to 60 feet long, and look something like a living wind sock.

But this spring they began appearing in the eastern Pacific, from Oregon to Alaska, in quantities never before seen—numbers so large that they've led fishermen to abandon fishing in certain areas. One researcher pulled up 60,000 of them in 5 minutes using a net, National Geographic reports.


Posted by: Fred || 06/24/2017 00:00 || Comments || Link || E-Mail|| [6474 views] Top|| File under:
Britain
Why Mum packed Dad away inside a suitcase
[Guardian] Rosheen Finnigan learned early that asking about the father she'd never known was off limits. Then, one day, her ageing mother revealed a cache of letters that plotted the course of young love cut short by war.
Posted by: Besoeker || 06/24/2017 06:58 || Comments || Link || E-Mail|| [6463 views] Top|| File under:
Caucasus/Russia/Central Asia
Russian hackers are selling British officials' passwords
h/t Instapundit


Thousands of passwords belonging to British officials are being traded among Russian hackers, according to a report.

As part of an investigation by The Times, the London-based publication found passwords that belonged to 1,000 British members of Parliament and staff, 7,000 police employees and more than 1,000 diplomats. The country's education secretary, Justine Greening, and business secretary, Greg Clark, were also swept up in the breach.

Their passwords were being sold in bulk on the internet underground known as the dark web and on Russian-language hacking websites, according to the report.
Posted by: g(r)omgoru || 06/24/2017 12:29 || Comments || Link || E-Mail|| [6463 views] Top|| File under:
India-Pakistan
Two 'killed for honour' in Taxila
[DAWN] TAXILA: A man shot and killed two people he suspected of having relations with his wife in the Kunnat Village in the limits of Pindi Ghaeb

cop shoppe

in Attock on Thursday.

According to the police, Mohammad Aslam killed Mohammad Islam and Mohammad Nazeer with help from accomplices and managed to escape.

The police moved the bodies to the Tehsil Headquarters (THQ) Hospital and registered cases against three nominated accused under the CrPC's sections 302, 311, 109 and 34 and started further investigations.


Posted by: Fred || 06/24/2017 00:00 || Comments || Link || E-Mail|| [6463 views] Top|| File under:
Three Hindoo sisters abducted from Mirpurkhas recovered by police
[DAWN] Three sisters belonging to the Hindu community, who were allegedly kidnapped in Tando Jan Mohammad of Mirpurkhas two nights ago, were recovered by police on Friday.

Sixteen-year-old Vijanti Mala, 15-year old Shelta and their 7-year-old sister, Priya, were allegedly

kidnapped

by influential people belonging to the same area, police said.

Gulji Meghwar, the girls' father, had registered a report of their alleged abduction with SHO Tando Jan Mohammad, Ayaz Bhatti.

A police official told Dawn that the girls will be produced before a judge in Digri town, adding that an investigation into the matter was underway.

He added that police had conducted raids and made some arrests in connection to the case.

The DSP added that an FIR would be registered upon the orders of the court.

Talking to Dawn, Advocate Kashif Bajeer, the regional head of the Society for Protection of Rights of Children, condemned the incident in strong words.

The advocate demanded that the Sindh government put laws in place to protect the children, especially from the Hindu community, from repeated incidents of forced conversion and subsequent marriage.

Bajeer also demanded the early arrest of all involved in the "ghastly act".


Posted by: Fred || 06/24/2017 00:00 || Comments || Link || E-Mail|| [6462 views] Top|| File under: Govt of Pakistan
8-year-old girl kidnapped, raped in Karachi
[DAWN] An eight-year-old girl was kidnapped from Bloody Karachi


...formerly the capital of Pakistain, now merely its most important port and financial center. It is among the largest cities in the world, with a population of 18 million, most of whom hate each other and many of whom are armed and dangerous...


's Landhi area and raped before being dumped in Surjani Town in an unconscious condition, local police said Friday.

Orangi Town's Superintendent of Police (SP) Abid Ali Baloch told Dawn that the girl had been recovered from Surjani Town on Thursday night.

Initially, she was taken to Abbasi Shaheed Hospital for a medical checkup, where a lady doctor allegedly refused to examine her, saying she did not want to appear before the court as a witness, the police official revealed.

Subsequently, the girl was taken to the Jinnah Post-Graduate Medical Centre (JPMC), where doctors confirmed that she had been raped.

The girl told police that she was a resident of the Future Colony in Landhi. The officer said that a message was sent on the police control to locate her family.

On Friday afternoon, a man approached the police and was taken to JPMC ─ where the girl was being treated ─ and identified her as his daughter.

The father told the police that his daughter was playing outside her home in Future Colony, Landhi, on Thursday at around 5:00pm when she went missing.


Posted by: Fred || 06/24/2017 00:00 || Comments || Link || E-Mail|| [6463 views] Top|| File under:
Quetta traffic policeman run over by Balochistan MPA: police
[DAWN] A traffic police official was run over and killed in Quetta's GPO Chowk area earlier this week allegedly by a vehicle belonging to a serving

politician

, police said Friday.

The incident initially came to light when footage of the

politician

's vehicle ramming into the traffic officer began circulating on social media.

Traffic Sergeant Haji Attaullah was seriously

maimed

in the accident and was taken to Civil Hospital Quetta for treatment where he

departed this vale of tears

.

Police said the vehicle belonged to Majeed Khan Achakzai, a serving

politician

belonging to the ruling coalition partners in the Balochistan



...the Pak province bordering Kandahar and Uruzgun provinces in Afghanistan and Sistan Baluchistan in Iran. Its native Baloch propulation is being displaced by Pashtuns and Punjabis and they aren't happy about it...


government, the Pakhtunkhwa Milli Awami Party (PkMAP).

The

politician

's vehicle was speeding and rammed into the traffic sergeant who was on duty at GPO Chowk, the police said.

MPA Achakzai confessed to involvement in the accident and claimed to have agreed to compensate the family members of the slain traffic policeman, Deputy Inspector General Police Razzaq Cheema said.

However,


it was a brave man who first ate an oyster...


the Civil Lines Police Station lodged a First Information Report against unknown individuals.
Posted by: Fred || 06/24/2017 00:00 || Comments || Link || E-Mail|| [6461 views] Top|| File under: Govt of Pakistan
Has China developed the world's most powerful submarine detector?
[SCMP] Chinese scientists claim to have made a major breakthrough in magnetic detection technology that could bring unprecedented accuracy to the process of finding hidden metallic objects ‐ from minerals to submarines.


And in other Chinese S&T news, research dog foregoes BM to finally catch rabbit.


The experts were quoted as saying that the device, which works from the air, could be used to pinpoint the location of minerals buried deep beneath the earth in Inner Mongolia, for example, with a level of precision as high as anything currently available around the world.

The device could also be used on civilian and military aircraft as a "high performance equipment and technical solution to resources mapping, civil engineering, archaeology and national defence", the article said.

China's military may soon adopt the technology, if it hasn't already, said Professor Zhang Zhi, an expert in remote sensing with the Institute of Geophysics and Geomatics, China University of Geosciences in Wuhan, Hubei.

"The technology could be used to detect minerals on land, and in the ocean to nail down submarines," said Zhang, who was not involved in the project.

China's deep-sea mission to mine the wealth beneath the ocean floor:

Anti-submarine aircraft have been equipped with magnetic anomaly detectors, or MAD, since World War II. The devices monitor the small disturbances metallic objects cause to the Earth's magnetic field, analyse the data and use complex algorithms to calculate the object's position.

Precise locations are often difficult to obtain, however, because the strength of a magnetic signal drops rapidly as the distance from the source increases.

Aircraft have to fly low, and the submarine has to be operating sufficiently close to surface for the device to register it. The power of the signal can be reduced by other factors, too, such as if the submarine is made from less ferromagnetic materials.

China closes gap with US in hi-tech breakthroughs, KPMG finds:

Dr Lei Chong, an assistant researcher studying MAD technology at the Department of Micro/Nano Electronics, Shanghai Jiaotong University, said the Chinese device was different from conventional designs in at least two ways.

The first is the large number of probes the device uses. With this "array", it can collect much more data than traditional detectors, which tend to use just one antenna, said Lei, who was not involved in the project.

The new MAD also uses a superconductive computer chip cooled by liquid nitrogen. This super-cool environment significantly increases the device's sensitivity to signals that would be too faint for traditional devices to spot.

Chinese researchers build world's strongest magnetic field:

"I am surprised they made such an announcement," Lei said. "Usually this kind of information is not revealed to the public because of its military value."

The superconductive MAD array was developed over four years by a research team led by Professor Xie Xiaoming from the Shanghai Institute of Microsystem and Information Technology, according to the CAS article.

Xie could not immediately be reached for comment.

Chinese research teams have also recently completed the development of eight other types of magnetic detectors, some of which are small and sensitive enough to be used on satellites, the article said.

The academy said that due to the difficulties involved in developing such equipment, most countries, including the United States, don't yet have it. Germany is the rare exception, it said.

Despite the article's claims, Lei said it was too early to say whether China was leading the world in MAD technology.

America's hidden role in Chinese weapons research:


A euphemism for "they keep stealing our $hit because we're stupid".


"The US military might have developed similar equipment but kept their lips sealed about it," he said.

"It's impossible, therefore, to compare one country to another on this kind of sensitive technology based only on openly available information.

"Converting a mineral detector to a MAD for submarines requires a lot of extra work. Military users have very different requirements to those in the civilian sector," he said.
Posted by: gorb || 06/24/2017 01:15 || Comments || Link || E-Mail|| [6464 views] Top|| File under: Commies
Home Front: Culture Wars
CNN deletes, retracts story linking Trump and Russia
"The basic premise, facts, and narrative were false. Other than that, we stand by our story"


On Thursday evening, CNN investigative reporter Thomas Frank published a potentially explosive report involving an investigation of a Russian investment fund with potential ties to several associates of President Donald Trump.

But by Friday night, the story was removed from CNN's website and all links were scrubbed from the network's social media accounts.

"That story did not meet CNN's editorial standards and has been retracted," CNN said in an editors note posted in place of the story. "Links to the story have been disabled."

Neither Frank or CNN immediately responded to requests for comment, and a spokesperson for the Senate Intelligence Committee wasn't available to comment.

Frank, a Pulitzer Prize-nominated journalist, had reported that the Senate Intelligence Committee was investigating a "$10-billion Russian investment fund whose chief executive met with a member of President Donald Trump's transition team four days before Trump's inauguration."

In addition to retracting its story, CNN also apologized to Anthony Scaramucci, an adviser to Trump during the presidential campaign and a member of his transition team's executive committee, who was mentioned in the story as having met Kirill Dmitriev, the head of the Russian Direct Investment Fund (RDIF) that the network said is overseen by Vnesheconombank, a state-run bank that is currently under U.S. sanctions.

According to the report, the meeting between Scarmucci and Dmitriev could have included the issue of sanctions being lifted, but a spokesperson for the RDIF told Sputnik News, a state-run Russian news channel, that the fund is not a part of Vnesheconombank.
Posted by: Frank G || 06/24/2017 10:57 || Comments || Link || E-Mail|| [6462 views] Top|| File under:
Foreign student population in U.S. grows to 1.2 million
[Wash Times] Nearly 1.2 million foreign students are living and studying at schools in the U.S., Homeland Security reported Friday, with the vast majority of those coming from Asia.

The data, collected by U.S. Immigration and Customs Enforcement from its student and exchange visitor database, said the number is up 2 percent compared to 2016.

China dominates the program, with 362,368 students, trailed by India at 206,698.

More than 500,000 of the students are pursuing science, technology, engineering or math degrees -- a group that has been the focus of intense debate.

Business leaders say those are the kinds of workers the U.S. needs, and have proposed granting quick paths to citizenship to them to keep them here. But technology worker advocates worry about competition with American citizens in those fields.
Posted by: Besoeker || 06/24/2017 08:02 || Comments || Link || E-Mail|| [6474 views] Top|| File under:
Barracks' Lawyer's Comeuppance?
h/t Gates of Vienna


At the end of the week, Mario Manago, 33, will be out of the Air Force after 12 years.

But he's not just out of a job -- he's now convicted of a federal crime.

His offense? Being six minutes late to a meeting.

Manago, of Willingboro, was convicted at court-martial March 9 of failing to go to his "appointed place of duty." He was late to a meeting he requested with his commander to discuss his concerns that he was being treated unfairly by his supervisors at the Joint Base McGuire-Dix-Lakehurst in Burlington County, according to him and his attorney.

Posted by: g(r)omgoru || 06/24/2017 04:11 || Comments || Link || E-Mail|| [6464 views] Top|| File under:
NY Times could eliminate reporters jobs
Rough times ahead for Pravda on the Hudson




...hearing the lamentations of their women...

[NYPost] Reporters at the New York Times could soon be "vulnerable" to the ax. If the ongoing round of voluntary buyouts being offered to editing staff does not get enough takers, the Gray Lady could begin another round, NYT Executive Editor Dean Baquet recently warned his top department editors.

"Up until now, the company had not indicated that layoffs would happen if targeted numbers weren't achieved," Grant Glickson, president of the NewsGuild, told Media Ink.

As part of the NYT's ongoing restructuring of its editing ranks, 109 copy editors have had their jobs eliminated. There are estimated to be about 50 new jobs available in the restructured editing operation that the Times envisions for its digital- and video-oriented future.

When the downsizing was first revealed in late May, a memo from Baquet and Managing Editor Joe Kahn portrayed the cuts as a "streamlining" of the editing process and indicated that some of the savings would be used to hire up to 100 more journalists.

But in a mid-June meeting with department heads, Baquet admitted that journalists could be targeted in a new round of layoffs once the editing ranks are culled.
Posted by: badanov || 06/24/2017 00:00 || Comments || Link || E-Mail|| [6467 views] Top|| File under:
Who's in the News
27
[untagged]
9
Islamic State
4
Govt of Pakistan
3
Sublime Porte
2
TTP
2
Govt of Qatar (MB)
2
Govt of Syria
2
Moslem Colonists
2
Muslim Brotherhood
2
Taliban
1
Houthis
1
Commies
1
Boko Haram (ISIS)
1
al-Qaeda in the Arabian Peninsula
1
Narcos
1
Govt of Iran
1
Palestinian Authority
1
Govt of Saudi Arabia
1
Salafists
1
Hezbollah
Bookmark
E-Mail Me
The Classics
The O Club
Rantburg Store
The Bloids
The Never-ending Story
Thugburg
Gulf War I
The Way We Were
Bio
Merry-Go-Blog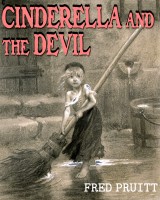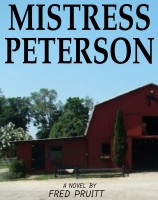 On Sale now!


A multi-volume chronology and reference guide set detailing three years of the Mexican Drug War between 2010 and 2012.

Rantburg.com and borderlandbeat.com correspondent and author Chris Covert presents his first non-fiction work detailing the drug and gang related violence in Mexico.

Chris gives us Mexican press dispatches of drug and gang war violence over three years, presented in a multi volume set intended to chronicle the death, violence and mayhem which has dominated Mexico for six years.
Click here for more information


Meet the Mods
In no particular order...


Steve White
Seafarious
Pappy
lotp
Scooter McGruder
john frum
tu3031
badanov
sherry
ryuge
GolfBravoUSMC
Bright Pebbles
trailing wife
Gloria
Fred
Besoeker
Glenmore
Frank G
3dc
Skidmark
Alaska Paul



Better than the average link...



Rantburg was assembled from recycled algorithms in the United States of America. No trees were destroyed in the production of this weblog. We did hurt some, though. Sorry.
3.229.142.104

Help keep the Burg running! Paypal: