-Lurid Crime Tales-
'NYPD Releases Photo Of Suspect Who Scrawled Anti-Semitic Graffiti Inside Brooklyn Synagogue
[Hot Air] There was supposed to be a get-out-the-vote event Thursday night at Union Temple in Prospect Heights but it was canceled after someone used a marker to scrawl anti-Semitic messages throughout the building including the message "Kill all Jews." The story was all over local media in New York last night and Twitter even apologized after "Kill all Jews" became a trending topic on the site. From WABC-TV:

The incident made national news this morning at USA Today and other sites, including Buzzfeed. Glazer told Buzzfeed, "The Generator community experienced, together, how white supremacy, anti-Semitism and racism silences human rights politics and halts progress." She didn't quite say it, but I think her expectation was that the person responsible would be another white nationalist, possibly someone inspired by the Pittsburgh shooter.

Posted by: Besoeker || 11/03/2018 01:57 || Comments || Link || E-Mail|| [6488 views] Top|| File under:
'Two dead, five wounded after shooting at Florida yoga studio
[Tallahassee Democrat] The two people killed at Hot Yoga Tallahassee have been identified as Dr. Nancy Van Vessem, 61, and Maura Binkley, 21.

The shooter was identified as 40-year-old Scott Paul Beierle, according to the Tallahassee Police Department.

Van Vessem was internist who served as chief medical director for Capital Health Plan.
"Our Capital Health Plan family is deeply shocked and saddened about the tragic loss of our beloved friend and colleague, Dr. Nancy Van Vessem, among the other victims of this terrible incident," CHP said in a statement.

"As CHP's longtime chief medical director, Nancy has been a guiding, visionary force in our daily work to serve the wellness and health care needs of thousands of families in this community. Her dedication, caring, leadership, humanity, and experience made her one of the most respected, inspiring, and accomplished medical professionals in the state and country. Our hearts are filled with sorrow and prayers for her family. We all have been so blessed to have Nancy in our lives."

Both Binkley an Van Vessem had ties to Florida State University. President John Thrasher issued a statement expressing bereavement over their losses.

"There are no words to express the shock and grief we feel after learning of the deaths of Maura Binkley and Dr. Nancy Van Vessem," Tharsher said. "To lose one of our students and one of our faculty members in this tragic and violent way is just devastating to the Florida State University family. We feel this loss profoundly and we send our deepest sympathies to Maura's and Nancy's loved ones while we pray for the recovery of those who were injured."

Tallahassee Police Chief Michael DeLeo said the efforts or first responders, volunteers and others on Friday taps into what it means to live in Tallahassee.

"I'm very proud of how our community rallies together in really strange, critical and understandably some scary times," he said shortly before 1 a.m. "But the fact is, look at the resiliency of the spirit. The fact that we had people fight this attacker to help save other people and prevent him from doing further harm really speaks to the true spirit of Tallahassee and what this community is about."
Posted by: Besoeker || 11/03/2018 01:40 || Comments || Link || E-Mail|| [6464 views] Top|| File under:
Alec Baldwin arrested in New York after alleged fight
[The Hill] The 60-year-old actor ‐ who won an Emmy Award last year for his portrayal of President Trump on NBC's "Saturday Night Live" ‐ was arrested Friday, a New York Police Department (NYPD) spokeswoman tells ITK.

An argument over a parking spot allegedly led to a man being punched after getting the space that was in dispute.

"Upon arrival, officers observed a 49-years-old male conscious and alert with injury to his left jaw," the NYPD said in a statement. The man is listed in stable condition, New York officials say.


"49-years-old male conscious and alert" and talking with his legal team.


Baldwin "was arrested and charges are pending" with an investigation ongoing.

In addition to playing him on TV, Baldwin is one of Hollywood's most outspoken critics of Trump.

The president has blasted Baldwin's "SNL" impression of him before, calling it "terrible."

Moments after news of Baldwin's arrest emerged, Trump told reporters on the South Lawn of the White House, "I wish him luck."

His son Donald Trump Jr., however, had harsher words for the former "30 Rock" star on Twitter, calling him a "piece of garbage."


I'm going with Don Jr's assessment.
Posted by: Besoeker || 11/03/2018 00:00 || Comments || Link || E-Mail|| [6471 views] Top|| File under:
-Short Attention Span Theater-
Your Weekly East Boston MS-13 Gang Update: Member gets 21 months on RICO charge and for selling gun to informant
In which it is demonstrated that It's not just jihadis who are fatally attracted to informants and undercover agents.

[Universal Hub] A federal judge yesterday sentenced Manuel "Scooby" Landaverde to 21 months in federal prison for being an MS-13 member and selling a gun to an informant in Everett in 2015.

With credit for the 15 months he has already spent in federal custody, that means Landaverde, 26, will be released in six months - after which, the US Attorney's office in Boston says, he faces deportation to his native El Salvador.

Landaverde, who pleaded guilty in July, was captured via a wire selling the gun to the informant - who had legal issues of his own - in a car parked on Chestnut Street in Everett on April 29, 2015.

The informant was working with federal and state investigators on what turned into a 61-person indictment in 2016. Landaverde, though, escaped arrest until last year, when a state trooper who had been involved in the larger investigation spotted him walking down Everett Avenue in Chelsea.

Landaverde, a member of MS-13's Trece Locos Salvatrucha "clique" in Somerville, was charged with a RICO violation and being an alien in possession of a firearm, but in documents filed in US District Court in Boston, officials said he had links to other crimes:


The hand-to-hand gun sale took up only a small portion of the meeting between Scooby and [the informant]. During the rest of the meeting, Scooby discussed his membership in MS-13 and his participation in the MS-13 RICO conspiracy. He discussed using the firearm he sold, he discussed attacking gang rivals with a machete, and he discussed being attacked himself by rival gang members.
Posted by: Raj || 11/03/2018 09:26 || Comments || Link || E-Mail|| [6490 views] Top|| File under: Narcos
Africa Subsaharan
Body of Missing Nigerian Army General Was 'Found in a Well'
[All Africa] The Nigerian Army on Wednesday explained how it found the body of a missing general, Idris Alkali, after weeks of intense investigations.

Mr Alkali, who recently retired as a major general, was declared missing several weeks ago while travelling from Abuja to Bauchi.

His body parts were found in an abandoned well in Guchwet village of Shen district, Jos South Local Government Area of Plateau State.

Although no medical test had been done to confirm if the body parts found were actually that of Mr Alkali, the army said "its investigations confirmed it".

A brigadier general, Umar Ibrahim, the Garrison Commander, 3 division, spoke with journalists at the scene. He said some of the suspects who participated in the killing of the general brought the army to the well.

Last week, the army had announced it located a shallow grave where the late general was initially buried before the body was exhumed and taken someplace else.

On Wednesday, a military "body bag" containing the parts of the missing general was unzipped for

news hound

s to have a look. But no shots were allowed to be taken to preserve the victim's dignity.

At the scene, a water pump generator was used to drain the water from the well to allow access to the body parts.

The

news hound

observed that there was a distance of almost 10 kilometers from where his corpse was first buried to the "no man's land" where it was found Wednesday morning.

Mr Ibrahim narrated how the victim's body was found.

"You are all aware that Major General Idris Alkali was declared missing on September 3. The Nigerian Army gave us three tasks. One, to find General Alkali dead or alive; two, to find his car which is a Toyota Corolla; and three, if anything happened to him, to find who are responsible for it .


Posted by: Fred || 11/03/2018 00:00 || Comments || Link || E-Mail|| [6478 views] Top|| File under:
South Sudan frees rebel chief's associates to back peace deal
[ENGLISH.ALARABIYA.NET] South Sudan freed two associates of rebel leader Riek Machar from prison on Friday, advancing a peace agreement to end almost five years of civil war.

The two - retired South African colonel William Endley, an adviser to Machar, and James Gatdet, Machar's

front man

, had been sentenced to death.

President Salva Kiir on Wednesday ordered their release on Wednesday to reinforce the peace accord signed in September.

"We are here to implement the orders of the president. Their release comes as part of the

grinding of the peace processor

. They are now free," Interior Minister Michael Chiangjiek said after signing the paperwork confirming their release.

Sudan erupted in conflict in 2013 after Kiir sacked Machar as vice president. Ethnically charged fighting soon spread, shutting down oil fields and forcing millions to flee.

At least 383,000 South Sudanese have died as a result of the war, through combat, starvation, disease or other factors, according to a recent study by London School of Hygiene and Tropical Medicine researchers.

Under pressure from governments in East Africa and from United Nations


...where theory meets practice and practice loses...


and Western donors, Machar's group, other rebel factions and the government signed the peace accord under which he will again become vice president.


Posted by: Fred || 11/03/2018 00:00 || Comments || Link || E-Mail|| [6476 views] Top|| File under:
Britain
UK armed police raid Sony Music HQ after double stabbing
[DAWN] Armed police stormed into Sony Music's offices in London on Friday after two people were stabbed in what the company said was a violent argument between two kitchen staff.

Panicked employees were evacuated from the large office building, which also houses Warner Music Group, and police said one person had been tossed in the slammer
Drop the heater, Studs, or you're hist'try!
"Two members of the catering team were involved in a violent altercation," Sony Music said in a statement.

Police said they were called at around 11:00am (1100 GMT) and dispatched firearms officers and emergency medical workers.

Maria Afolabi, 25, a finance analyst with Warner, said the first she knew of an issue was when the fire alarm sounded.

As she made her way out of the building, she said she saw a Sony staff member in tears and armed police storming up the stairs.

"We didn't know what it was. They had massive guns and were running up," she told AFP.

An unnamed Sony employee was quoted by the Press Association news agency as saying that the kitchen staff, employed by a catering company, were "running round chasing each other" and "slashing each other up".

The street was briefly cordoned off during the incident.

London's Metropolitan Police said in a statement that evacuations took place "as a precaution".

"Two people have suffered stab injuries ‐ we await an update on their condition," police said, adding that there was "no evidence of any firearms" used in the incident.

The area is in the High Street Kensington shopping district and Sony Music is opposite the offices of the Daily Mail newspaper.

Trish Ellis, a personal assistant at The Mail on Sunday newspaper who witnessed the incident, told PA: "Armed police were going in six-plus at a time, and more and more of them but they seemed to be keeping people in the building.

"Gradually they started to release people in tens, twenties."


Posted by: Fred || 11/03/2018 00:00 || Comments || Link || E-Mail|| [6462 views] Top|| File under:
Caribbean-Latin America
Uruguay's government asks Congress to approve US troops for G20
[PULSE.NG] Uruguay's government asked Congress on Friday to allow US troops to stay in country during the upcoming G20 meeting in neighboring Argentina


...a country located on the other side of the Deep South. It is covered with Pampers and inhabited by Grouchos, who dance the Tangle. They used to have some islands called the Malvinas located where the Falklands are now. They're not supposed to cry for Evita...


, due to be attended by the US and Russian leaders.

Washington wants to send 400 civilian and military personnel as well as eight aircraft for a week, from November 26 to December 3.

US President Donald Trump


...New York real estate developer, described by Dems as illiterate, racist, misogynistic, and what ever other unpleasant descriptions they can think of, elected by the rest of us as 45th President of the United States...


and Russia's Vladimir Putin

...President-for-Life of Russia. He gets along well with other presidents for life. He is credited with bringing political stability and re-establishing something like the rule of law, which occasionally results in somebody dropping dead from poisoning by polonium or other interesting substance. Under Putin, a new group of business magnates controlling significant swathes of Russia's economy has emerged, all of whom have close personal ties to him. The old bunch, without close personal ties to Putin, are in jail or in exile or dead from poisoning by polonium or other interesting substances...
are scheduled to attend the event.

Uruguay's defense ministry submitted a two-part bill to Congress, the first of which sought permission for the US troops, official sources said.

The bill's second article asks for authorization to allow troops from other countries whose leaders are attending the summit to be stationed in Uruguay, according to a document seen by AFP.

Opposition senator Javier Garcia told AFP that such authorization can only be issued by the General Assembly through a constitutional mandate.

But he stressed that any such authorization would be for a specific request rather than a "carte blanche" opening of doors to unspecified foreign troops.


Posted by: Fred || 11/03/2018 00:00 || Comments || Link || E-Mail|| [6464 views] Top|| File under:
Europe
New Caledonia to vote on independence from France
[Al Jazeera] The people of New Caledonia will vote on Sunday on whether they want full independence from

La Belle France

, which has ruled the small archipelago in the Pacific since the 19th century.

The islands, a nearly three-hour flight east of Australia, secured more autonomy amid growing calls for independence by the indigenous Kanak people in the 1980s.

When an estimated 174,000 voters who qualify as long-term residents head to the polls on Sunday, it will be the second referendum on New Caledonia's political status. The first, held in 1987, was widely boycotted by the Kanaks, resulting in more than 98 percent electing to remain with

La Belle France

.


Posted by: Fred || 11/03/2018 00:00 || Comments || Link || E-Mail|| [6463 views] Top|| File under:
Spain prosecutors seek up to 25 years jail for Catalan separatists
[PULSE.NG] Spanish prosecutors called Friday for Catalan separatist leaders to be tossed in the slammer
Yez got nuttin' on me, coppers! Nuttin'!
for up to 25 years on charges of rebellion or misuse of public funds over last year's failed secession bid.

In a statement ahead of an upcoming Supreme Court trial, the prosecution service said it was seeking prison sentences against 12 Catalan leaders ranging from seven to 25 years, the latter jail term being sought for former Catalan vice-president Oriol Junqueras.

Prosecutors want two influential Catalan civic leaders, Jordi Sanchez and Jordi Cuixart, and former regional parliamentary speaker Carme Forcadell tossed in the slammer
Yez got nuttin' on me, coppers! Nuttin'!
for 17 years.

In a separate case, they said they were also seeking four to 11 years jail against former regional police leaders including Catalonia's then police chief Josep Lluis Trapero, whom they also accuse of rebellion.

In its statement, the prosecution service said pro-independence leaders planned to use all possible means to achieve secession in October 2017, "including -- knowing that the state wouldn't accept this situation -- any violence needed to secure this criminal result."

It said separatist leaders had instigated "big citizen mobilisations" that represented an "intimidating force" and had also used the regional police force, with its 17,000 agents, which followed their orders.


Posted by: Fred || 11/03/2018 00:00 || Comments || Link || E-Mail|| [6462 views] Top|| File under:
Great White North
Canada adopts new immigration policy that spells trouble for Nigerian migrants
But Pretty Boy Trudeau promised asylum to everyone fleeing the U.S. after that horrid Donald Trump was elected. Could it be that he was merely posturing for effect?

[PULSE.NG] The Canadian government has adopted a new immigration policy that would adversely affect the chances of immigrants colonists who are seeking asylum in the country after illegally crossing through the United States border.

Nigerians notoriously make up a sizable majority of thousands of people who have walked into Canada from the United States to file refugee claims since January 2017.

The trend worried the Canadian government so much that two officials were sent to Lagos earlier this year to work directly with their counterparts in the U.S. visa office to collaborate on how to lower the number of migrants colonists who make asylum claims in Canada using a U.S. visa.

This was because many of the Nigerian asylum seekers in Canada were observed to have arrived bearing valid U.S. visas after having spent very little time in the States.

According to an exclusive story by

Rooters

, the Canadian government has adopted a new stringent policy to deal with asylum seekers who illegally enter the country across the U.S. border.

The Canada Border Services Agency (CBSA), the agency responsible for deportations, disclosed to

Rooters

that it now classifies border-crossers with criminals as a top deportation priority.

This means quicker processing and deportation of people who crossed the border, unlike in the past when claimants could live in Canada for years while their applications were processed.

Toronto lawyer Lorne Waldman believes that the new policy would easily deter asylum seekers with weak claims from crossing into the country.

"The best way of discouraging people from making frivolous claims is by having the claims processed quickly," Waldman said.


Posted by: Fred || 11/03/2018 00:00 || Comments || Link || E-Mail|| [6475 views] Top|| File under:
India-Pakistan
15-year-old servant murdered in Karachi's Clifton area
[DAWN] KARACHI: A 15-year-old domestic servant was tortured and strangled to death in a bungalow in Clifton area, police and hospital officials said on Thursday.

Initially, the teenager's death had been treated as "suicide" and doctors at the Jinnah Postgraduate Medical Centre (JPMC) had also declared it as a case of "hanging", but re-examination of the body by a medical board on the request of police revealed that he was killed, said additional police surgeon Dr Qarar Ahmed Abbasi.

Clifton SHO Javed Abro said Mohammad Imran, 15, was found dead in a bungalow owned by a factory owner in Block-8 of Clifton at midnight between Oct 30 and 31.

The body was shifted to the JPMC at around 4.30am where doctors termed his death "caused by hanging".

However,


corruption finds a dozen alibis for its evil deeds...


when on Wednesday morning the

Sherlocks

visited the bungalow, they were informed that the boy had hanged himself by attaching his belt with a pipe in the wall, which was four feet high, said the area SHO. It raised doubts among the officers.

In the meantime, the house owner was trying to shift the body to Beautiful Downtown Peshawar

...capital of Khyber Pakhtunkhwa administrative and economic hub for the Federally Administered Tribal Areas of Pakistan. Peshawar is situated near the eastern end of the Khyber Pass, convenient to the Pak-Afghan border. Peshawar has evolved into one of Pakistan's most ethnically and linguistically diverse cities, which means lots of gunfire.
through a plane as the victim originally hailed from Dir. The police rushed to the airport, approached the cargo office and brought the body to cold storage for re-examination to ascertain the exact cause of death.

On the police request, a medical board, comprising Prof Farhat Mirza, police surgeon Dr Aijaz Khokhar and additional police surgeon Dr Qarar Ahmed Abbasi on Thursday morning re-examined the body and declared the case as that of murder.

"There were torture marks on his body," said Dr Abbasi, adding that the teenager was strangled to death.

The house owner denied his involvement in the murder, the police officer said.


Posted by: Fred || 11/03/2018 00:00 || Comments || Link || E-Mail|| [6464 views] Top|| File under:
Government
'Military Intelligence Spending Just Posted Biggest Spike in a Decade
[Defense One] With an 18 percent increase this year, the Pentagon's $22 billion intelligence tab is rising faster than civilian spy agencies.

Pentagon intelligence spending rose nearly 18 percent over the past year, a sign the military is ramping up its spying-and-intel-gathering activities around the world.

While military intelligence spending has risen between two and seven percent since 2016, the increase from $19.2 billion in fiscal 2017 to $22.1 billion in fiscal 2018 represents the largest annual spike since the Pentagon began releasing the figures a decade ago. (Defense One has adjusted all figures from then-year dollars to current 2018 values.)

While military intelligence spending has risen between two and seven percent since 2016, the increase from $19.2 billion in fiscal 2017 to $22.1 billion in fiscal 2018 represents the largest annual spike since the Pentagon began releasing the figures a decade ago. (Defense One has adjusted all figures from then-year dollars to current 2018 values.)

"Current operations are a huge driver of intelligence spending," said Travis Sharp, a defense spending analyst with the Center for Strategic and Budgetary Assessments. "The level of resources that's dedicated to supporting [intelligence, surveillance and reconnaissance] activities is pretty substantial."

By comparison, money spent on the National Intelligence Program ‐ U.S. spy activities done outside of the military ‐ increased about 6.7 percent in real terms between 2017 and 2018. Over that same period, the Pentagon's total budget increased about 6 percent.

Pentagon officials do not publicly detail how they spend the billions they get for intelligence, citing a need for secrecy, but they do release two figures each year: How much they request and how much Congress approved.

Current military intelligence spending is increasing at a rate not seen since the high point of the wars in Iraq and Afghanistan, a time when hundreds of thousands of American troops were deployed. While there are substantially fewer troops on the ground in those two countries today, the military still relies on a vast intelligence network of people and drones over the battlefield.

Those drones ‐ flown by a mix of troops and contractors ‐ collect video and signals ‐ which is reviewed by analysts and machines.

"That chain, from targeting to collection, to processing, to analysis, to dissemination ‐ the intelligence cycle is expensive and manpower-intensive," Sharp said.
Posted by: Besoeker || 11/03/2018 06:59 || Comments || Link || E-Mail|| [6476 views] Top|| File under:
Who's in the News
32
[untagged]
6
Sublime Porte
2
Ansar Bayt al-Maqdis (IS)
2
Hamas
2
Abu Sayyaf (ISIS)
2
Govt of Pakistan
2
Houthis
2
Islamic State
2
Moslem Colonists
2
Taliban
1
Narcos
1
al-Nusra
1
Jamaat-e-Ulema Islami
1
Govt of Iran
1
Govt of Iraq
1
Tehreek-i-Labbaik Pakistan
1
Govt of Saudi Arabia
1
al-Shabaab (AQ)
Bookmark
E-Mail Me
The Classics
The O Club
Rantburg Store
The Bloids
The Never-ending Story
Thugburg
Gulf War I
The Way We Were
Bio
Merry-Go-Blog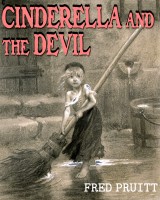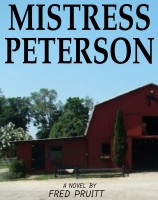 On Sale now!


A multi-volume chronology and reference guide set detailing three years of the Mexican Drug War between 2010 and 2012.

Rantburg.com and borderlandbeat.com correspondent and author Chris Covert presents his first non-fiction work detailing the drug and gang related violence in Mexico.

Chris gives us Mexican press dispatches of drug and gang war violence over three years, presented in a multi volume set intended to chronicle the death, violence and mayhem which has dominated Mexico for six years.
Click here for more information


Meet the Mods
In no particular order...


Steve White
Seafarious
Pappy
lotp
Scooter McGruder
john frum
tu3031
badanov
sherry
ryuge
GolfBravoUSMC
Bright Pebbles
trailing wife
Gloria
Fred
Besoeker
Glenmore
Frank G
3dc
Skidmark
Alaska Paul



Better than the average link...



Rantburg was assembled from recycled algorithms in the United States of America. No trees were destroyed in the production of this weblog. We did hurt some, though. Sorry.
3.235.173.74

Help keep the Burg running! Paypal: