-Lurid Crime Tales-
Fresh Out of Sympathy - Oklahoma Homeowner Shoots More Intruders
[Breitbart] A homeowner in Tulsa, Oklahoma, shot and killed an intruder Tuesday just over five years after he shot another intruder at the same address.

On November 27, 2018, Breitbart News reported that the homeowner, Charles Sweeney, shot and killed an intruder in the bathroom of his home. Fox 23 reports that the deceased intruder's name was Donald Stovall.

Tulsa World quoted Capt. Karen Tipler, who said, "If they (residents) feel that there is a danger to themselves or someone else who may be in the home from an intruder, then, yes, they are within their legal rights to defend themselves within their home."

Sweeney talked to Fox 23 about killing the intruder, saying, "He brought this on himself, I have no sympathy."

This was the second time Sweeney has shot an intruder in his home. Just over five years ago he discovered two suspects in his home and shot and wounded one of them. Both of those individuals are now in prison.
Posted by: Besoeker || 11/29/2018 03:00 || Comments || Link || E-Mail|| [6468 views] Top|| File under:
Woman who died on Princess Cruises ship did not want to go on trip
[FOXNEWS] The FBI and local authorities were investigating how Tenorio plummeted 14 stories before landing on a lifeboat. Local media reported she allegedly fell from the deck of the ship after struggling with an unidentified man.

Local authorities in Aruba said Leo Tenorio was questioned but is not a suspect. No new suspects were named in the investigation.

The Santa Clarita,

Caliphornia, an impregnable bastion of the Democratic Party,

-based cruise line said in a statement Monday that the case remains an active investigation by the FBI. Her cause of death was not immediately known.

Last week, Princess Cruises confirmed to Fox News that a 52-year-old woman died while aboard the company's Royal Princess ship.


Posted by: Fred || 11/29/2018 00:00 || Comments || Link || E-Mail|| [6464 views] Top|| File under:
-Short Attention Span Theater-
White liberals more likely to 'patronize' minorities than conservatives, study finds
[WashingtonTimes] Liberals present themselves as warmer, less competent to minority audiences


Looks like someone watched some politicians performing for black audiences and couldn't take it anymore.


White liberals present themselves as less competent when addressing minorities, while conservatives use the same vocabulary no matter what the race of their audience, according to a newly released study.


Because spelling and grammar correlate to intelligence.


Yale and Princeton researchers found that white Democratic presidential candidates and self-identified liberals played down their competence when speaking to minorities, using fewer words that conveyed accomplishment and more words that expressed warmth.


Why the sudden change in behavior?


On the other hand, there were no significant differences in how white conservatives, including Republican presidential candidates, spoke to white versus minority audiences.


Where they bang their heads on the podiums once for yes, and twice for no.


"White liberals self-present less competence to minorities than to other Whites ‐ that is, they patronize minorities stereotyped as lower status and less competent," according to the study's abstract.

Cydney Dupree, assistant professor of organizational behavior at the Yale School of Management, said she was surprised by the findings of the study, which sought to discover how "well-intentioned whites" interact with minorities.


I don't think I'd bring the 'well-intentioned' thing into this without some kind of study.


"It was kind of an unpleasant surprise to see this subtle but persistent effect," Ms. Dupree said. "Even if it's ultimately well-intentioned, it could be seen as patronizing."


I'd call it racist, but do go on.


The study flies in the face of a standard talking point of the political left ‐ that white conservatives are racist ‐ while raising questions about whether liberals are perpetuating racial stereotypes about blacks being less competent than whites.


Did they not notice this, or were they ignoring it?


The paper, which is slated for publication in the Journal of Personality and Social Psychology, first examined speeches by Republican and Democratic presidential candidates to mostly white and mostly minority audiences dating back 25 years.


Let's just sit back and see if it actually shows up. Then we'll sit back and see how much attention it gets. And then from whom.


Ms. Dupree and Princeton's Susan Fiske analyzed the text for "words related to competence" such as "assertive" and "competitive" and "words related to warmth" such as "supportive" and "compassionate."

"The team found that Democratic candidates used fewer competence-related words in speeches delivered to mostly minority audiences than they did in speeches delivered to mostly white audiences," said the Yale press release. "The difference wasn't statistically significant in speeches by Republican candidates."

Ms. Dupree noted that Republicans also gave fewer speeches to minority audiences.


Maybe because the interest isn't quite there yet?


The researchers then set up an experiment in which white liberals were asked to respond to hypothetical individuals named "Emily" and "Lakisha."

"Liberal individuals were less likely to use words that would make them appear highly competent when the person they were addressing was presumed to be black rather than white," said the release. "No significant differences were seen in the word selection of conservatives based on the presumed race of their partner."


Because liberals need to tone it down to the level of a conservative, of course.


Ms. Dupree said the "competence downshift" could indicate a greater eagerness by white liberals to connect with those of other races.


Or it could indicate racism.


"My hope is that this work will help include well-intentioned people who see themselves as allies but who may be unwittingly contributing to group divides," said Ms. Dupree. "There is a broader need to include them in the conversation."
Posted by: gorb || 11/29/2018 12:59 || Comments || Link || E-Mail|| [6468 views] Top|| File under:
Town asks homeowner to pay $2,000 a night in Christmas light display showdown
A New Jersey man is arguing with authorities to keep his family's massive Christmas light display running this holiday season.

The town of Old Bridge has threatened to shut down the famed light show if homeowners Thomas and Kris Apruzzi fail to pay $2,000 per night for security, he said. They also want him to bus in people to avoid traffic issues.

Last year, authorities received complaints about large crowds gathering to watch the elaborate show, along with traffic. The town used volunteer auxiliary officer for security detail to manage what they referred to as "unsafe conditions" in the neighborhood, but now, they want the Apruzzi family to pay the fee as crowds grow and regular officers are needed.

"I am not gonna pay for nothing," Thomas told New York ABC station WABC. "They want me to bus people in and out so they don't have to park on the road and that's totally wrong.

"The problem is this could've been taken care of many months ago and they tried to strong arm me in October knowing that I wasn't going to have a lot of time to do what I need to do," he continued. "[They] tried to do stipulations with this and that and everything like that. They brought in auxiliary cops for past five years to direct people for the traffic for everything like that and it never turned into a big deal until a couple of neighbors [complained]. I guess they were just whining and whining and whining to the town and the mayor had to come forward."


I have a feeling the town mayor just traded 13,000 votes for two.


Old Bridge Mayor Owen Henry, who lives just two blocks from the display, says they have no plans to force the Apuzzis to end the show -- it's just about safety.

"There's a lot of misinformation out there," Henry told ABC News. "All we are trying to do is we're trying to do is make the event safe. We're not canceling the event ... we're not telling family to shut the lights off. We are there to try to protect public safety."
It's for the children again, right? If we save even one life, right?
About 13,000 people stopped to admire the display over 20 days last year, according to the mayor. As many as 1,000 people stop on a single night closer to Christmas Day.

"We've been very clear: If the lights go on, we're gonna be there," Henry said. "We have to be there -- whether he pays us or not, we have to be there."


Then be there, dumbass. It's all part of operating a town. Unless he breaks the law, then arrest him. Otherwise, deal with it.


The issue of payment will come before the town council following the holidays, Henry said, and they will determine whether to waive the fees or not. But as Henry warned, "We've never waived the fees for a private event; this is a private event."


Ah. I see. So you've been graciously 'waiving' the penalties on anything that bothers you. Check.


The Apruzzi family has been putting on the light show for 15 years, free of charge to the public.


Maybe put up a sign saying their dick of a mayor wants to charge everyone a fee for entry to a Christmas spectacle he didn't create. And to make sure to remember to vote for him next time.


The computer-driven spectacle, which is made up of 70,000 lights, is fully synchronized to music and runs for four hours from Thursday to Sunday each week, according to WABC. The family says they have invested nearly $100,000 to date.

"I love putting smiles on people's faces," Thomas told WABC. "Joy and smiles, and that's what the Christmas holiday is all about."


Looks like the mayor and some of his minions didn't get the memo.


Asked what he will do if the town does try to shut down the show, Thomas said: "They can speak to my lawyer. I'm gonna continue on, it's my First Amendment right."

The Apruzzi family has started an online fundraiser to help fund the fee, which has raised nearly $2,000 in two days. The show will go on even if the goal isn't met, Thomas told WABC.


I wouldn't even do that. I'd have the mayor bring it.
Posted by: gorb || 11/29/2018 12:43 || Comments || Link || E-Mail|| [6464 views] Top|| File under:
Arabia
Jim Mattis: 'No smoking gun' linking Saudi crown prince to Khashoggi murder
[Washington Examiner] Defense Secretary Jim Mattis told reporters at the Pentagon Wednesday that the U.S. has "no smoking gun," linking Saudi Crown Prince Mohammed bin Salman to the murder of dissident journalist Jamal Khashoggi last month in Turkey.

Fresh from a joint appearance with Secretary of State Mike Pompeo before a closed-door session of the Senate, Mattis insisted there was no direct evidence that the crown prince ordered the killing of the Khashoggi.

"We have no smoking gun that the crown prince was involved, not the intelligence community or anyone else. There is no smoking gun," Mattis said in response to reporters' questions outside the Pentagon as he awaited the arrival of the Lithuanian minister of defense.

"We have not changed [our position] that accountability for the murder is our expectation, of everyone involved in the murder," he said.

Mattis said he has "personally read all the intelligence."

Mattis also said he had not listened to the audio recording of the murder but had read a CIA transcript and was uncertain if the U.S. had a copy of the audio file.

"I cannot understand that language," Mattis said, "but I have read the translation twice."
Posted by: Besoeker || 11/29/2018 03:20 || Comments || Link || E-Mail|| [6463 views] Top|| File under:
Britain
Brexit leaves UK to choose between US, EU: Analyst
[PRESSTV]

Britannia

will have to choose whether the United States or the European Union

...the successor to the Holy Roman Empire, only without the Hapsburgs and the nifty uniforms and the dancing...


could benefit it more economically once it leaves the EU in March of next year, according to a US-based political analyst.

"

Britannia

is now essentially caught in the middle between the United States and the European Union," said Keith Preston a political analyst from Virginia.

British Prime Minister Theresa May's Brexit deal has worried US president Donald Trump


...New York real estate developer, described by Dems as illiterate, racist, misogynistic, and what ever other unpleasant descriptions they can think of, elected by the rest of us as 45th President of the United States...


because it could put the EU in a more favorable position for

Britannia

than the US, Preston said.

In remarks late on Monday, Trump slammed the Brexit deal and said it would benefit the EU while damaging the UK's ability to trade with the US.

"Sounds like a great deal for the EU" he said at the White House.

"We have to take a look at seriously whether or not the UK is allowed to trade. You know, right now, if you look at the deal, they may not be able to trade with us, and that wouldn't be a good thing," Trump said.

The British government furiously reacted to Trump's interventionist remarks, saying it was wrong to say that London will not be able to reach its own trade arrangement with Washington under the deal reached between

Britannia

and the EU last week.

Preston said Trump, as a president known for his "hawkish" stance on trade, especially with the EU, is of the idea that the terms of the Brexit agreement will prevent

Britannia

from engaging in certain trade activity with the US.


Posted by: Fred || 11/29/2018 00:00 || Comments || Link || E-Mail|| [6462 views] Top|| File under:
Caucasus/Russia/Central Asia
Russia 'to deploy new S-400 missiles in Crimea'
[PRESSTV] Russia has announced it will deploy new S-400 defense missile systems on the Crimean Peninsula amid a standoff initiated by Ukraine.

Russia's Defense Ministry said on Wednesday that it would deploy new S-400 surface-to-air missile systems on the Crimean Peninsula.

On Sunday, Russia's naval forces intercepted and seized three Ukrainian vessels after they illegally entered Russian waters off the coast of Crimea in the Sea of Azov.

The Kremlin has said the seizure of the ships was lawful because they were trespassing.

Still, that development set off an international dispute in which Kiev and its Western allies have accused Moscow of trying to assert dominion in the Sea of Azov.

Meanwhile,


...back at the pound, the little lost dog had finished eating the rat terrier...


Ukraine has announced the application of martial law for 30 days in parts of the country following the seizure of the three vessels.

Russian President Vladimir Putin

...President-for-Life of Russia. He gets along well with other presidents for life. He is credited with bringing political stability and re-establishing something like the rule of law, which occasionally results in somebody dropping dead from poisoning by polonium or other interesting substance. Under Putin, a new group of business magnates controlling significant swathes of Russia's economy has emerged, all of whom have close personal ties to him. The old bunch, without close personal ties to Putin, are in jail or in exile or dead from poisoning by polonium or other interesting substances...
has voiced "serious concern" over Ukraine's introduction of martial law, conveying the concern in a phone call to German Chancellor Angela Merkel

...chancellor of Germany and the impetus behind Germany's remarkably ill-starred immigration program. Merkel used to be referred to by Germans as Mom. Now they make faces at her for inundating the country with Moslems ..
, the Kremlin announced in a Tuesday statement.


Posted by: Fred || 11/29/2018 00:00 || Comments || Link || E-Mail|| [6467 views] Top|| File under:
China-Japan-Koreas
Fearing espionage, U.S. weighs tighter rules on Chinese students
[Reuters] WASHINGTON (Reuters) - The Trump administration is considering new background checks and other restrictions on Chinese students in the United States over growing espionage concerns, U.S. officials and congressional sources said.

In June, the U.S. State Department shortened the length of visas for Chinese graduate students studying aviation, robotics and advanced manufacturing to one year from five. U.S. officials said the goal was to curb the risk of spying and theft of intellectual property in areas vital to national security.

But now the Trump administration is weighing whether to subject Chinese students to additional vetting before they attend a U.S. school. The ideas under consideration, previously unreported, include checks of student phone records and scouring of personal accounts on Chinese and U.S. social media platforms for anything that might raise concerns about students' intentions in the United States, including affiliations with government organizations, a U.S. official and three congressional and university sources told Reuters.

U.S. law enforcement is also expected to provide training to academic officials on how to detect spying and cyber theft that it provides to people in government, a senior U.S. official said.
Posted by: Besoeker || 11/29/2018 08:17 || Comments || Link || E-Mail|| [6466 views] Top|| File under: Commies
Southeast Asia
Judicial Watch Sues Defense Department for Records on POWs and MIAs in Vietnam
[Judicial Watch] (Washington, DC) ‐ Judicial Watch announced today that it sued the United States Defense Department to obtain government records from 1973 to the present regarding U.S. soldiers who were prisoners of war or missing in action in Vietnam and Laos (Judicial Watch v. U.S. Department of Defense (No. 1:18-cv-02276)).

Judicial Watch filed the lawsuit after the Pentagon failed to respond to two Freedom of Information Act (FOIA) requests.

A May 21, 2018, request sought:

Any and all lists of American prisoners of war/missing in action ("POWs/MlAs") provided to North Vietnam as part of the Paris Peace Accords process seeking the return of those
All materials used to brief President Nixon in 1973 about remaining American POWs/MIAs in North Vietnam and Laos.

A May 22, 2018 request sought:

All live sighting reports of American POWs in Vietnam and Laos from January 27, 1973 to the present.
All data and reports derived from data collected from the program known as PAVE SPIKE from January 27, 1973 to the present.

All satellite photographs of possible or suspected rescue symbols seen in the territories of Vietnam and/or Laos from January 27, 1973 to the present.

All electronic messages containing individual code numbers issued to US airmen transmitted from the ground in Vietnam and/or Laos from January 27, 1973 to the present.

"The Vietnam MIA-POW issue is a sore spot for many veterans and concerned Americans. Why is the Pentagon stonewalling our attempts to obtain information that is clearly in the public interest?" said Judicial Watch President Tom Fitton.
Posted by: Besoeker || 11/29/2018 14:11 || Comments || Link || E-Mail|| [6466 views] Top|| File under:
Who's in the News
21
[untagged]
5
Islamic State
3
Govt of Saudi Arabia
3
Moslem Colonists
3
Hamas
2
Taliban
2
Houthis
2
Muslim Brotherhood
2
Sublime Porte
1
Palestinian Authority
1
Commies
1
Ansar Bayt al-Maqdis (IS)
1
al-Shabaab (AQ)
1
Govt of Syria
1
Govt of Pakistan
1
Hezbollah
Bookmark
E-Mail Me
The Classics
The O Club
Rantburg Store
The Bloids
The Never-ending Story
Thugburg
Gulf War I
The Way We Were
Bio
Merry-Go-Blog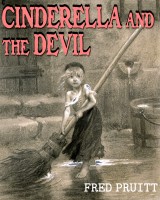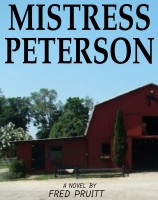 On Sale now!


A multi-volume chronology and reference guide set detailing three years of the Mexican Drug War between 2010 and 2012.

Rantburg.com and borderlandbeat.com correspondent and author Chris Covert presents his first non-fiction work detailing the drug and gang related violence in Mexico.

Chris gives us Mexican press dispatches of drug and gang war violence over three years, presented in a multi volume set intended to chronicle the death, violence and mayhem which has dominated Mexico for six years.
Click here for more information


Meet the Mods
In no particular order...


Steve White
Seafarious
Pappy
lotp
Scooter McGruder
john frum
tu3031
badanov
sherry
ryuge
GolfBravoUSMC
Bright Pebbles
trailing wife
Gloria
Fred
Besoeker
Glenmore
Frank G
3dc
Skidmark
Alaska Paul



Better than the average link...



Rantburg was assembled from recycled algorithms in the United States of America. No trees were destroyed in the production of this weblog. We did hurt some, though. Sorry.
3.229.142.104

Help keep the Burg running! Paypal: