Classy Disneyland brawl attacker was choked out by parkgoer, tried fighting again
[NYPOST] A high school football coach from Texas who got caught up in the viral Disneyland brawl over the weekend has come forward to describe the mayhem, including how the main attacker got choked out by a parkgoer ‐ and then woke up and tried scrapping again.

"When the man regained consciousness, he kept asking, 'Who choked a classy guy like me out?'" explained Jason Blair, of El Paso.

He told KFOX14 that the individual ‐ seen on video wearing a red shirt and repeatedly punching women ‐ wanted to fight the person who made him pass out.


"Put 'em up! Put 'em u-u-u-u-p!"


Blair was one of four guests who jumped in and subdued the man after watching him pummel at least two female parkgoers.

"I didn't understand why people were recording and not helping," Blair said,
noting how he told the man in red "to back off" before bringing him down to the ground with the others.

"Without a doubt I would do it again," Blair told KFOX. "When something is not right, you have to jump in."


A gentleman of the old school. Or a sheepdog taking down a wolf — both are true.

Blair, who is the head coach at El Paso's Hanks High School, said the man in red had attacked a woman in a motorized wheelchair before setting upon another female. He was caught on video fighting with a male guest as well.

"I'm ready to go to jail tonight," the man in red can be heard saying. "I don't give a f‐k!"

He and the others involved in the melee ‐ which went down in Disneyland's Toontown on Saturday ‐ all walked away without being arrested. They were later removed from the park by Disney security.

"Now that we have the video, detectives will be following up to see if any criminal charges can be filed," Anaheim police Sgt. Daron Wyatt told the Los Angeles Times.

It's unclear what sparked the brawl, only that there was a verbal confrontation leading up to it.

"Any type of violence is inexcusable and will not be tolerated," Disney said in a statement.

According to police officials, "all parties were from the same family and were uncooperative."

"A report was taken," cops said. "There was no video at the time. Now that we have video, the investigation can continue."

Posted by: Fred || 07/10/2019 00:00 || Comments || Link || E-Mail|| [6462 views] Top|| File under:
The Canadian Version Of The Chevron Shakedown Is Officially Dead And Buried
[HOTAIR] Donziger tied up the courts in Canada for years on an effort that showed no prospects for success. He was trying to sue both Chevron (the parent company) and Chevron Canada Limited. But Chevron has no assets in Canada to go after and Chevron Canada Limited is a distinct entity of its own with no ties to the former business in Ecuador. Even if the court had found some sympathy for the fraudulent judgment from the court in Ecuador (they didn't), there were no assets in Canada to tap.

And now, adding further insult to injury, Donziger's associates have been forced to agree to pay Chevron's legal costs for all of these shenanigans. Where he's going to come up with the money to pay that is a mystery since he's already looking at millions in debt back in New York that he didn't seem to be able to cover. And with that, aside from some possible jail time on contempt charges, we may have finally driven the final nail into the coffin of the Great Chevron Shakedown Caper.
Posted by: Fred || 07/10/2019 00:00 || Comments || Link || E-Mail|| [6462 views] Top|| File under:
-Short Attention Span Theater-
Swiss Aerobatics Team Misses Target Audience. Scares Yodellers.
[BBC] The Patrouille Suisse were due to fly over Langenbruck to honour the centenary of a Swiss flying pioneer.


The squadron - a Swiss version of the UK's Red Arrows or the US Blue Angels - was due to perform for the 100th anniversary of the death of Oskar Bider. Bider was the first person to fly over the Alps in both directions, a feat he accomplished in 1913 at the age of 22. The aviator was born in Langenbruck,


which the aces were supposed to fly over


but the squadron leader saw the tent set up for the yodelling festival


Yupp


in Mumliswil, roughly 6km (4 miles) west of the town, and misdirected the jets.


I hope they had fun. I did reading about it.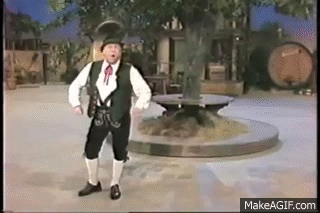 Posted by: Dron66046 || 07/10/2019 10:54 || Comments || Link || E-Mail|| [6461 views] Top|| File under:
Dumb College Students - Patriot's Edition (Video)
[Fox News] 'Watters' World': Patriot's edition

Jun. 30, 2018 - 4:05 - Jesse revisits the best moments from his man on the street quizzes on America's history and tradition.


[shakes head] It'd be funnier if I thought they were making jokes. Instead, it shows their 'education' is a joke.
Posted by: Bobby || 07/10/2019 08:07 || Comments || Link || E-Mail|| [6461 views] Top|| File under:
Gay Pride Flag Set Afire Outside New York Gay Bar
[BREITBART] A gay pride rainbow flag was set aflame outside a New York gay bar for the second time this year.
The incident occurred outside the Alibi Lounge on Monday morning, according to the bar's owner, Alexi Minko. It is the second time since May that a gay pride flag hanging outside the bar was torched, the

News Agency that Dare Not be Named

reported.


The customers weren't the only thing flaming


"I have to say that what I find odd was the timing of both events," Minko told the media. "One was at the beginning of Pride, and one was right at the end. One has to wonder if there's a kind of message they're trying to send."

Minko added he pulled down the gay flags on July Fourth to avoid the constant barrage of fireworks thrown at the bar's front door. But the owner added the bar received no specific threats during gay pride month.

New York police released video of the previous flag burning, but no suspects have been identified.

"Second time around, I'm really kind of in shock, I have to admit," Minko said.

"Needless to say that we are at a loss of words. We're shocked it will happen again so soon or that it would happen again period. Tonight, I have to say that we are all very sad about the whole situation," the bar owner added.
Posted by: Fred || 07/10/2019 00:00 || Comments || Link || E-Mail|| [6459 views] Top|| File under:
Forget man bags: 'Murses' are the hot new accessory for men
[NYPOST] Stylish gents no longer have to be confined to carrying bulky backpacks or overstuffed billfolds, thanks to the new must-have accessory taking over designer's spring 2020 men's runways ‐ the "murse."

Man bags in the way of cross-body satchels, fanny packs, top handle totes, and compact clutches were among the biggest trend to emerge on the recent men's spring 2020 catwalks.

At Hermes, models toted oversized variations of the French fashion house's signature Birkin bags in leather accented canvas. Dior men's designer Kim Jones added feminine finesse to tailored suits and stylized separates with newsprint saddle bags, croc-embossed cross-body satchels, and box-shaped clutches.

Taking things over the top, Louis Vuitton's murses were in full bloom ‐ literally ‐ with models carrying flower-bedecked accessories including a large-and-in-charge electric blue pack all and a more wearable mid-sized top handle bearing the label's classic monogram print. Other designers, such as Celine and Jacquemus, offered beachy takes on the trend with netted slings and straw shoulder bags.


Posted by: Fred || 07/10/2019 00:00 || Comments || Link || E-Mail|| [6463 views] Top|| File under:
India-Pakistan
Maryam Nawaz summoned over fake trust deed
[DAWN] An accountability court in Islamabad on Tuesday summoned Maryam Nawaz, vice president of the PML-N, over the use of a bogus trust deed in the Avenfield properties case after the National Accountability Bureau (NAB) moved an application before accountability judge Mohammad Bashir.


"I can't appear. I'm on a hunger strike...with Jamba Juice"


NAB Deputy Prosecutor General Sardar Muzaffar Khan Abbasi filed the application, seeking action against Maryam Nawaz for producing a bogus trust deed before the accountability court in order to conceal the London properties.

Maryam Nawaz has been summoned to the hearing on July 19.

NAB application read, "The above conclusion [that the document used was bogus] by this court was reached after evaluating the entire evidence; hence, it is apparent that the respondent has maliciously fabricated and tendered false evidence/information with the intention to mislead the due process of law and trial and hamper the administration of justice."

The judge inquired from the prosecutor on what grounds the court would proceed in this matter. Abbasi, in response, pointed out that the judge had the power to initiate action against Maryam Nawaz under Section 30 of the National Accountability Ordinance (NAO), 1999 read with serial number three of the Schedule of NAO, 1999.

Subsection 'a' of section 30 of the NAO reads, "On pronouncement of [a] judgment, the court shall have the jurisdiction and power to take cognizance of any offence committed in the course of the investigating or trial of a case by any officer, any witness, including an expert, who has tendered false evidence in the case."

While serial number three says, "Giving false information or fabricating false evidence during an inquiry into or investigation of an offence by NAB or any agency authorised by NAB" entails "rigorous imprisonment for a term, which may extend to five years."

The development comes after a delay of over a year after the conviction of Maryam Nawaz in the Avenfield properties reference.

On July 6, 2018, accountability judge Mohammad Bashir had convicted former premier Nawaz Sharif

... served two non-consecutive terms as prime minister, heads the Pakistain Moslem League (Nawaz). Noted for his spectacular corruption, the 1998 Pak nuclear test, border war with India, and for being tossed by General Musharraf, then by the courts...
and his daughter Maryam Nawaz in Avenfield properties reference and sentenced them 10 years and 07 years imprisonment, respectively.

In the verdict, judge Bashir had declared that "the trust deeds produced by the accused Maryam Nawaz were also found bogus... In view of the role of this accused Maryam Nawaz, she is convicted and sentenced to rigorous imprisonment for seven years with fine of two million pounds."

Subsequently, she was arrested and shifted to Adiala jail. Later, in September 2018, she was released from jail after the Islamabad High Court suspended her prison sentence.


Posted by: Fred || 07/10/2019 00:00 || Comments || Link || E-Mail|| [6465 views] Top|| File under: Govt of Pakistan
Judge booked for attempted murder after clash with lawyer
[DAWN] RAW


... India's Research and Analysis Wing, Pakistain's equivalent of the Boogie Man...


ALPINDI: A clash between a civil judge and a lawyer led to the registration of an attempted murder case against the former on Sunday night.

Some lawyers were also booked on charges of hurling threats on the judge, violence and obstructing him from performing his official duty.

The clash between the judge and the lawyer took place on July 1 and a formal report was registered on the daily diary of the Civil Lines police soon after the incident.

Since then lawyers have locked the doors of the district courts in protest and are not allowing the police in uniform to enter the premises and present under-trial prisoners before the courts.


Sounds like the Pak lawyers NEED a beat down. I'm all for it


"We have to wear plainclothes while taking prisoners to the courts," a police official said.

He said lawyers had been demanding registration of a case under terrorism act against the civil judge but the police had registered an attempted murder case.

The complainant in the FIR was a private individual, not the lawyer.

Mohammad Younus, a resident of Dhoke Kala Khan, complained to the Civil Lines police that he was in the court of civil judge Shaukat Hayat to get his name corrected in his documents on July 1 when a lawyer started arguing with the judge over some issue.

He said during the arguments the lawyer allegedly used abusive language against the judge and threw something towards him. In response, he added, the judge allegedly threw a paperweight towards the lawyer which hit his ear, though it didn't cause injuries to him.

In retaliation to the judge's action, the lawyer started screaming which caught attention of other lawyers who gathered in the judge's room. Looking at the intensity of the situation, the judge walked out of the courtroom from the backdoor whereas the lawyers left the courtroom after hurling threats on the judge and shouting slogans.

Mr Younus said in the FIR that he also left the courtroom for the safety of his life and later went to the

cop shoppe

.

The District Bar Association has demanded dismissal of the civil judge and registration of an FIR against him on the charges of attempted murder as well section 7 of the Anti-Terrorism Act (ATA).


Posted by: Fred || 07/10/2019 00:00 || Comments || Link || E-Mail|| [6462 views] Top|| File under: Govt of Pakistan
6-year-old girl's relatives protest amputation at Pims in Islamabad, allege malpractice
[DAWN] ISLAMABAD: The relatives of a six-year-old patient locked the children's hospital at the Pakistain Institute of Medical Sciences (Pims) on Monday to protest the amputation of her arm.

The hospital's management has established an inquiry committee to investigate the case.

The child's father, Mohsin Ali, said his daughter was brought to the Pims emergency on June 23 at around 9pm after she fell.

"At the time, Dr Mubashir, Dr Awais and another doctor told me [she had suffered] a major fracture for which a rod would be placed in her hand. However,


if you can't be a good example, then you'll just have to be a horrible warning...


they applied plaster on the hand and discharged her at around 2am with instructions to visit the outpatient department in the morning.

"We reached [the outpatient department] at 8am, and Dr Mubashir told us that there was no need for the rod and they would once again apply the plaster as the alignment of one bone was not right," he said.

After three hours, he said, they were told that the bone had been aligned and the patient should be brought back in two weeks. However,


if you can't be a good example, then you'll just have to be a horrible warning...


Mr Ali said they noticed at night that his daughter's hand was turning green and brought her back to the hospital.

Initially, he said, the plaster was removed and Dr Mubashir checked the patient. The family was told the next morning that her arm would have to be amputated, which it later was.

Mr Ali has asked the management to take action against the doctors, who he has said are responsible.

Pims Executive Director Dr Raja Amjad told Dawn the patient had fallen off her roof and broke both bones in her arm.

"After applying the plaster at night, in the morning it was observed that one bone was aligned but the other was not, due to which a small procedure was done to align the bone and after applying plaster once again the girl was discharged with directions that the patient should be brought back if swelling is observed or the colour of her arm starts changing," he said.

"Although the colour of her hand began to change the family kept the girl in Murree for more than 27 hours, due to which when she was brought to the hospital there was no choice but to remove the hand. Despite that, doctors tried to restore the blood supply but failed," he said.

"Although I have established a committee to inquire into the issue, it was unfortunate that the girl's relatives not only protested but also held doctors and patients hostage in the hospital," he added.

Dr Amjad said such situations put him in a difficult position, as doctors will begin to strike when patients' relatives misbehave with them or physically attack them.

"The doctor who treated the girl has also worked in the United Kingdom and is well trained, so I cannot imagine that he could make a blunder. Despite that, I have established an inquiry committee and will take action after getting the inquiry report," he said.
Posted by: Fred || 07/10/2019 00:00 || Comments || Link || E-Mail|| [6458 views] Top|| File under: Govt of Pakistan
International-UN-NGOs
Ex-UN Official Jailed for Diddling Young Boys Child Abuse in Nepal
[AnNahar] A former UN official has been locked away
Keep yer hands where we can see 'em, if yez please!
for sexually abusing children in Nepal, officials said Tuesday, following a trial underscoring the country's growing appeal for foreign paedophiles.

Peter John Dalglish, 62, from Canada, a former high-profile humanitarian worker, was sentenced on Monday to terms of nine and seven years in two cases after being convicted last month.

Thakur Trital, a district court official, told AFP that Dalglish had been sentenced for nine years for abusing a 12-year-old boy and seven years jail for molesting another 14-year-old.

"The judge is yet to decide whether he should serve a total 16 years in jail or be released after nine years. In most cases of a similar nature, sentences get overlapped but it is upon the judge to decide," Trital said.


He'll get none of the 5 star restaurant dinners he's accustomed to in there...

Dalglish has also been told to pay compensation of 500,000 Nepali rupees ($4,550) to each of the victims.

Dalglish was arrested in April last year in Kavrepalanchowk district, near Kathmandu, by Nepal's Central Bureau of Investigation.

The two boys were at the house where police detained Dalglish,

Sherlocks

said.


I s'pose we should be grateful he didn't also have a dead girl...

Dalglish denied the charges,
and his lawyer could not be reached for comment.

The aid worker, who in 2016 was awarded the Order of Canada -- the country's second-highest civilian honour --


...Pretty Boy Trudeau prob'ly doesn't understand why people are fussing...

made his name as a humanitarian worker advocating for street children, child labourers and those affected by war.


...after all, there has to be a reward for doing so much good, eh?

He co-founded Street Kids International in the 1980s which merged with Save the Children.

In the last decade, Dalglish held key positions in UN agencies, including a chief for UN Habitat in Afghanistan in 2015.


"Bacha bazi boys for everyone!"

In Nepal, Dalglish was an advisor in a child programme for the International Labour Organization in the early 2000s.

Weak law enforcement has made Nepal notorious for sexual predators, with several arrests and convictions in recent years.

In 2015 a Canadian orphanage volunteer, Ernest MacIntosh, 71, was sentenced to seven years in prison for sexually abusing a disabled 15-year-old boy, while in 2010 French charity worker Jean-Jacques Haye was convicted of raping 10 children at a Kathmandu orphanage.
Posted by: trailing wife || 07/10/2019 00:00 || Comments || Link || E-Mail|| [6458 views] Top|| File under:
Who's in the News
30
[untagged]
4
Govt of Pakistan
3
Hamas
3
Islamic State
2
Moslem Colonists
2
Govt of Iran
2
Sublime Porte
2
Taliban
1
Houthis
1
Narcos
1
Govt of Iraq
1
Govt of Iran Proxies
1
Govt of Qatar (MB)
1
Arab Spring
1
Hezbollah
Bookmark
E-Mail Me
The Classics
The O Club
Rantburg Store
The Bloids
The Never-ending Story
Thugburg
Gulf War I
The Way We Were
Bio
Merry-Go-Blog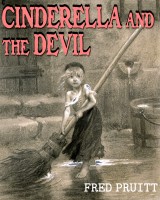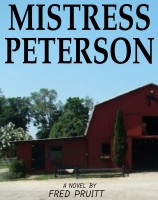 On Sale now!


A multi-volume chronology and reference guide set detailing three years of the Mexican Drug War between 2010 and 2012.

Rantburg.com and borderlandbeat.com correspondent and author Chris Covert presents his first non-fiction work detailing the drug and gang related violence in Mexico.

Chris gives us Mexican press dispatches of drug and gang war violence over three years, presented in a multi volume set intended to chronicle the death, violence and mayhem which has dominated Mexico for six years.
Click here for more information


Meet the Mods
In no particular order...


Steve White
Seafarious
Pappy
lotp
Scooter McGruder
john frum
tu3031
badanov
sherry
ryuge
GolfBravoUSMC
Bright Pebbles
trailing wife
Gloria
Fred
Besoeker
Glenmore
Frank G
3dc
Skidmark
Alaska Paul




Two weeks of WOT

Wed 2019-07-10
Egyptian Court Convicts Al-Azhar Professor, Others For Spying For Iran
Tue 2019-07-09
Hafiz Multan, Taliban's deputy Red Unit commander killed in Kandahar
Mon 2019-07-08
Bouteflika's ex-party chief detained in Algeria corruption probe
Sun 2019-07-07
Radioactive material worth $72m seized from car in Turkey
Sat 2019-07-06
Deal between protest leaders and Sudan's ruling generals
Fri 2019-07-05
Second 'son of Hamas' leaves terror group, exposing corruption, Turkish spy ring
Thu 2019-07-04
Wishing all Rantburgers a happy and safe Independence Day!
Wed 2019-07-03
Airstrike hits migrant detention center in Libya, 40 killed
Tue 2019-07-02
Navy SEAL Edward Gallagher found not guilty on murder and attempted murder charges
Mon 2019-07-01
Seven Sudanese protesters killed, 181 wounded in Sunday demonstrations
Sun 2019-06-30
Journalist Assaulted By Antifa/Portland - Face, Neck, Ear Injuries
Sat 2019-06-29
Three Soldiers Killed in Philippines' Restive South, ISIS claims attack
Fri 2019-06-28
57 Taliban militants including 10 Pakistanis killed in Ghazni clashes, airstrikes
Thu 2019-06-27
Suicide bomber in Tunisia kills at least one, state TV reports
Wed 2019-06-26
Saudi Special Forces capture emir of ISIS in Yemen


Better than the average link...



Rantburg was assembled from recycled algorithms in the United States of America. No trees were destroyed in the production of this weblog. We did hurt some, though. Sorry.
34.226.234.102

Help keep the Burg running! Paypal: