-Lurid Crime Tales-
9 dead, 26 injured in a shooting in Dayton, Ohio
[CNN] Nine people are dead after a shooting in Dayton, Ohio, according to police. Dayton Police say the suspect also is dead. At least 26 other people were injured in the incident that took place within 13 hours of a shooting that left 20 dead in El Paso, Texas.

The Dayton shooting took place around 1 a.m. on East 5th Street in the city's Oregon District, a popular downtown area, Dayton Deputy Director and Assistant Chief of Police Lt. Col. Matt Carper told reporters early Sunday morning.

The suspect, who was shot and killed by responding officers, has not yet been identified. Carper said the shooter fired multiple rounds from a "long gun." The shooting happened as the suspect was making his way toward a bar called Ned Peppers, Montgomery County Emergency Services spokeswoman Deb Decker said.

The shooter wore body armor, Decker said.
No officers were injured in the confrontation, Carper said.
Posted by: Besoeker || 08/04/2019 08:16 || Comments || Link || E-Mail|| [6528 views] Top|| File under:
Leading LGBT-people in Pride Community convicted for child molestation
[VOE] As the Pride festival in Stockholm continues, it has turned out that several leading persons in the organisation have been convicted for sexual crimes. Rape, child pornography and grooming against under-aged boys and girls are listed among the crimes carried out by men as well as women.

It is the Christian news site Världen idag which has examined cases of child molestation within the Swedish LGBT community. The Pride organisation's press department does not want to respond to questions from the news site since it considers that the questions "are incorrectly asked".

Here is a list:

39-year-old man ‐ convicted for rape
For several years, the man has participated in seminars and exhibitions at Stockholm Pride. In June, he was convicted to three years and nine months in prison for child rape, gross abuse of child for sexual posing, sexual harassment and severe child pornography crimes. The man, who was involved in the Swedish Medical Association and complained about homophobic attitudes in the world of medicine, met the boy he molested at the Internet dating site Cruiser. He is also sentenced to pay SEK 165,000 (€15,000) to his victim.

40-year-old woman ‐ child pornography
The woman took images of children's genitals in their home environments and transferred the pictures to a network of paedophiles. She was one in a group of molesters who were simultaneously convicted and the woman was sentenced to eight months in prison for child pornography crimes.
Earlier, she was one of the front figures for women's rights for insemination and told a Swedish newspaper that she intended to go to Denmark with her partner for insemination.

40-year old man ‐ Previous to last year's Pride festival, twconvicted for child rapeo senior managers in the Pride organisation resigned. It turned out that one of them had been sentenced to 2.5 years in prison for the rape against an under-aged child, some years before. The other man was accused of sex purchase from an under-aged boy.
Stockholm Pride was aware of the two cases but the managers were not dismissed until the Swedish newspaper Dagens Nyheter wrote about it in late 2017. It turned out that employees at Stockholm Pride knew about the rape sentence of the 40-year-old, without reacting. The charges of sex purchase facing the second manager were dropped since the boy victim did not want to participate in the investigation.

42-year-old man, convicted for child pornography
In 2016, one of the front figures for Luleå Pride was convicted to probation with defined treatment plan for severe child pornography crimes, found in the man's computer. Before, the man was employed at the Region of Norrbotten and worked as a project manager for equality and diversity.

44-year-old man ‐ convicted for child molestation
The man, a school leader and connected to the Swedish governmental organisation for sexual enlightening, RFSU, was three weeks ago convicted to two years and six months by Stockholm district court for 21 sexual abuses against children.

30-year-old man convicted for child pornography
The man represented the Swedish Defence Force at a Pride parade in Luleå 2016. Three weeks later, the Police found 13.656 pornographic images and 302 films of child pornography in his computer. In February, the man, who during the investigation changed his sex into a woman, was convicted to prohibition with special treatment for severe crimes of child pornography.
Posted by: Besoeker || 08/04/2019 01:44 || Comments || Link || E-Mail|| [6559 views] Top|| File under:
El Paso shooting, day 2: suspect identified as 21-year-old, according to media reports
Pres. Trump to be blamed soon, possibly last evening.




Information as of midnight Saturday. The first reports of the massacre can be seen here.

[Independent] Suspect believed to have posted racist manifesto online before attack

The suspect in the El Paso shooting in which 20 people have been killed, has been named a young white man in his 20s – Patrick Crusius – and investigators are reportedly examining a racist online manifesto he is believed to have written.

As the nation reeled from the latest act of mass gun violence to destroy lives and stun communities, multiple reports said police officials had said the 21-year-old, detained after the incident in which more than 20 people were shot, came from the city Texas city of Alen, 650 miles to the west of El Paso.

Cell phone footage from the scene showed people running in fear from the Cielo Vista Mall, where a gunman entered a Walmart store armed with a rifle and opened fire.

A spokesman for the El Paso police department later said the operation was now becoming a murder investigation after a person had been taken into custody.

Sgt Robert Gomez said they did not believe any suspects were "outstanding", but said the situation was fluid.

"This is unprecedented in El Paso," said Mr Gomez said.

The "manifesto" said to have been written by the suspect claimed the attack was a response to the "Hispanic invasion of Texas". It refers to the so-called "Great Replacement", a white supremacist conspiracy theory that claims people of European descent are being overwhelmed.

"Even if other non-immigrant targets would have a greater impact, I can't bring myself to kill my fellow Americans," it reportedly said. "In short, America is rotting from the inside out, and peaceful means to stop this seem to be nearly impossible. The inconvenient truth is that our leaders, both Democrat AND Republican, have been failing us for decades."

It also voiced support for the suspect in the Christchurch mosque shootings, in which 51 people were killed in two consecutive attacks in March. It also said automation was people taking people's jobs and that immigration ought to be ended.

CNN said that Facebook was working with police in the aftermath of the shooting to remove a Facebook and Instagram account associated with the suspect.

"Our thoughts are with the victims and their families," the company said in a statement. "Content that praises, supports or represents the shooting or anyone responsible violates our community standards and we will continue to remove as soon as we identify it."

Texas attorney general Ken Paxton said there were at least 15 fatalities and that the number could be higher. "You know that number keeps changing. I hate to pin down a certain number, but I think it was definitely a large number," he said.

Asked about the motivate and reports of a manifesto, Mr Paxton said he was not surprised if that was true. It said he was currently being questioned by officers.

"That would perhaps why he did this," he said.

The manifesto said the plan to launch the attack pre-dated the election of Donald Trump.

"I know that the media will probably call me a white supremacist anyway and blame Trump's rhetoric," it said. "The media is infamous for fake news. Their reaction to this attack will likely just confirm that."
Posted by: Besoeker || 08/04/2019 00:00 || Comments || Link || E-Mail|| [6586 views] Top|| File under:
-Obits-
British Entertainer Joe Longthorne dies at Blackpool home in arms of husband Jamie
[BBC] Entertainer Joe Longthorne, whose career spanned five decades, has died aged 64.

Best known as a singer and impressionist, he regularly appeared on TV shows and toured overseas.

Les Dennis tweeted he was "a supreme talent and a nice man". Cold Feet actor John Thomson said he was a "great entertainer".

A statement on the Hull-born performer's website said he died in the arms of his husband Jamie.

It said: "Joe died in his bedroom, laying in the arms of his devoted husband of 21 years Jamie, with his rosary beads clutched tight to his chest. He leaves behind sister Ann and brother John."
Posted by: Besoeker || 08/04/2019 00:00 || Comments || Link || E-Mail|| [6467 views] Top|| File under:
-Short Attention Span Theater-
The Largest Steam Locomotive in North America Draws Massive Crowds in Midwestern Tour
[LI] Over the weekend of July 27th, the city of West Chicago, Illinois played host to the largest steam locomotive in North America. The locomotive, nicknamed "Big Boy," was built in 1941 for the Union Pacific Railroad. It was retired from active service in 1959 with the discontinuation of steam service on American railroads and turned into a display piece in Pomona, California.

In 2012, the Union Pacific railroad announced the plan to acquire one of the eight surviving locomotives of its type on display and to restore it as part of the Union Pacific Heritage Fleet, which operates the only activate steam locomotive repair shop owned by a major railroad in the United States. After being removed from its display and an arduous five-year restoration process, the locomotive was officially placed in service as an excursion train in May of this year.

At the beginning of July, the locomotive began the leg of a much larger month-long journey that is currently underway, taking the behemoth of a locomotive across the Midwest states of Nebraska, Minnesota, Iowa, Wisconsin and Illinois before begins its return journey to Cheyenne, Wyoming.
Posted by: Besoeker || 08/04/2019 02:29 || Comments || Link || E-Mail|| [6568 views] Top|| File under:
Echosmith Drummer Apologizes for Messages to Travis Barker's 13-Year-Old Daughter
[BREITBART] Echosmith drummer, Graham Sierota, who is 20-years-old was called on the carpet this week for trying to contact Blink 182 drummer Travis Barker's 13-year-old daughter on several social media platforms.


Pix at the link. Story's too boring to steal them. Either Pappy Barker's really tall or Alabama looks like she's about the size of a nine-year-old.


Barker's young daughter, Alabama, posted several screen shots to her social media accounts of Sierota's attempts to invite her to parties and to get her to respond to messages.

Alabama told her social media followers, "Hey guys! So once again I am bringing this to your attention because I'm a 13-year-old girl and he is 21/20 super creepy."

"When I found out a 20-year-old man was trying to get in touch with my 13-year-old daughter by filling her Instagram messages with party invites and compliments I was disgusted," Travis told The Blast. "That's predatory behavior and there is nothing cool, normal or OK about it at all."

Some of the messages date back to 2016. One featured Sierota telling the young girl, "By the way I'm Graham from Echosmith and I think ur beautiful."

Alabama also says she told Sierota she is underage.

After the drummer again invited her to a party, Alabama wrote back saying, "Ok but u understand I'm a child?" according to PageSix.

Ultimately, Sierota has apologized for harassing the girl. The drummer told the media he invited the girl to his "parents' big family BBQ along with many other people," but insisted that it "wasn't until she responded that I realized her age at which point I apologized to her."


Posted by: Fred || 08/04/2019 00:00 || Comments || Link || E-Mail|| [6469 views] Top|| File under:
Witness At A$AP Rocky Trial Now Says She Never Saw Rapper Hit Man with Bottle
[BREITBART] A witness in the A$AP Rocky assault case revised her story from initial police reports, testifying in a Swedish court Friday that she didn't actually see the American rapper hitting a man with a bottle.

The young woman and her friend, testifying anonymously, were questioned via video link at Stockholm District Court.

Witness testimonies were the highlight of the third day of the trial where the 30-year-old rapper, whose real name is Rakim Mayers, and two other suspects are accused by prosecutors of beating 19-year-old Mustafa Jafari on June 30. The rapper's bodyguard, identified as Timothy Leon Williams, also testified Friday.

Whether or not Jafari, who got into an argument with Mayers' entourage in Stockholm, was hit with parts or a whole bottle has become one of the key issues at the trial.

Both women who testified Friday maintained their previous statements to police that they saw Mayers and his partners beating and kicking Jafari.

But one of the women recanted what she witnessed with the bottle. She said she heard the bottle being crushed, though she couldn't say whether Mayers' entourage threw the bottle to the ground or hit Jafari with it.

She said she didn't see Mayers holding a bottle during the scuffle. Her friend testified that she didn't see anyone hitting Jafari with a bottle.

"Everything happened very quickly. We were scared for our lives," the first woman told the court in Swedish. "He (Jafari) was bleeding. He showed his injuries on his hand. He also said he had a sore back."


Posted by: Fred || 08/04/2019 00:00 || Comments || Link || E-Mail|| [6550 views] Top|| File under:
Caucasus/Russia/Central Asia
Police detain dozens at Moscow opposition protest
[ARABNEWS] Police detained dozens of demonstrators in Moscow on Saturday as Russian opposition supporters

erupted into the streets

in defiance of a formidable security presence, in fresh protests calling for fair elections in the capital next month.

The unauthorized march, which comes after stark warnings from Russian authorities and a crackdown on Kremlin critics, was billed as a "stroll" along Moscow's leafy boulevards as anger grows over the refusal of officials to let popular opposition candidates run in next month's city parliament elections.

Most of those candidates and opposition leaders are still in police detention following the last rally, as what began as a local issue has boiled over into one of the worst political conflicts of recent years.

At least 89 were detained by police about an hour into the rally, according to OVD-Info, a non-governmental organization that operates a hotline for detainees. AFP correspondents also observed several arrests.

Lyubov Sobol, an ally of key opposition leader Alexei Navalny, was detained as she set off for the rally. "Why are you detaining me?" she shouted as riot police in helmets dragged her out of a taxi.

Sobol is on the 21st day of a hunger strike that she began after authorities barred her from running in the polls and was visibly weak. Heavy police presence, metal barriers and empty buses used to transport detainees lined the boulevards, and mobile Internet was down in central Moscow.


Posted by: Fred || 08/04/2019 00:00 || Comments || Link || E-Mail|| [6496 views] Top|| File under:
U.S. Says Wants to Quickly Deploy New Missiles in Asia
[AnNahar] Washington wants to quickly deploy new intermediate-range missiles in Asia, to counter the rise of China in the region, new U.S. Defense Secretary Mark Esper said Saturday.

"Yes I would like to," Esper said when asked if the U.S. was considering deploying new medium-range conventional weapons in Asia now Washington is no longer bound by the Intermediate-Range Nuclear Forces (INF) treaty.

"We would like to deploy a capability sooner rather than later," Esper told

news hound

s on a plane to Sydney at the start of a week-long tour of Asia. "I would prefer months ... But these things tend to take longer than you expect."

The new Pentagon chief did not specify where the U.S. intended to deploy these weapons.

"I would not speculate because those things depend on plans, it's those things you always discuss with your allies," he said.

Washington withdrew from the INF treaty on Friday after accusing Russia of violating it for years.

Under the pact signed in 1987 by then U.S. president Ronald Reagan and Soviet leader Mikhail Gorbachev, Washington and Moscow agreed to limit the use of conventional and nuclear medium-range missiles (with a range of 500-5,000 kilometers, 300-3,000 miles).

But its unraveling had been on the cards for months amid worsening ties between Russia and the U.S.

Washington is now free to compete with China, whose arsenal is largely made up of weapons prohibited under the INF Treaty, to which Beijing was never a signatory.

Esper said China should not be surprised by the U.S. plans.

"That should be no surprise because we have been talking about that for some time now," he said.

"And I want to say that 80 percent of their inventory is INF range systems. So that should not surprise that we would want to have a like capability," he said.

Posted by: trailing wife || 08/04/2019 01:26 || Comments || Link || E-Mail|| [6494 views] Top|| File under: Commies
Economy
Trader Joe's halting some Chinese imports
[LA Times] Trader Joe's is taking some of its Chinese food off the menu.

The Monrovia-based grocery store chain, known for its selection of budget gourmet and ethnic offerings, said Monday that it would phase out the sale of single-ingredient items -- such as garlic and spinach -- that are imported from China.

"Our customers have voiced their concerns about products from this region and we have listened," the company said in a statement.

The statement didn't detail what those concerns were or identify the products about which customers complained. Executives with the company declined to comment on specifics of the move.

In the last year, imports from China have been under increased scrutiny because of a string of discoveries of tainted goods from that country.

Mattel Inc. and other toy makers recalled millions of Chinese-made toys when it was determined they were contaminated with lead paint. Pet food made from Chinese grain was found to be laced with melamine, a chemical that made the food appear to have high protein levels, and sickened or killed thousands of cats and dogs.

As for food for human consumption, some Trader Joe's regulars said Monday that they had never thought to be worried. "I didn't know they were buying food from China in the first place," Ken Blickenstaff said as he was leaving his car to shop at the Trader Joe's in Upland. "It does make a difference."

Blickenstaff added that he had been concerned about the use of pesticides in China and that, whenever possible, he buys food grown locally.
Posted by: Besoeker || 08/04/2019 02:18 || Comments || Link || E-Mail|| [6519 views] Top|| File under:
The Grand Turk
Construction of first church ever built in modern Turkey begins
[Rudaw] Construction of the first church to be built in modern The Sick Man of Europe Turkey


...the occupiers of Greek Asia Minor...


began today.

At a groundbreaking ceremony for the Syriac Orthodox Mor Efrem Church in Istanbul, Ottoman Turkish President His Enormity, Sultan Recep Tayyip Erdogan the First


...Turkey's version of Mohammed Morsi but they voted him back in so they deserve him. It's a sin, a shame, and a felony to insult the president of Turkey. In Anatolia did Recep Bey a stately Presidential Palace decree, that has 1100 rooms. That's 968 more than in the White House, 400 more than in Versailles, and 325 more than Buckingham Palace, so you know who's really more important...


heralded Turkey's religious diversity, according to a post on the official Ottoman Turkish presidency's website.

"Throughout this long history, our region has always been the heart of religious, ethnic and cultural diversity," he said.

Yesterday, Middle East Eye reported that Erdogan was set to lay the first brick today for the first church built in modern Turkey. The church will serve the Syriac Christian community in Istanbul, who have been trying to build a new house of worship for ten years as their current one cannot hold the 15,000 Syriacs in the city, the London-based outlet reported.

The church is the first to be built anywhere in the Republic of Turkey era, according to Ottoman Turkish news site Yeni Asir. The Republic of Turkey was established in 1923 after the collapse of the Ottoman Empire following World War I.

Erdogan touted what he described as Turkey's welcoming policy to outsiders in the speech.

"Our hearts and doors have always been open to all the oppressed and the wronged who have come to these lands from everywhere, from Spain and Eastern Europe
...the land mass occupying the space between the English Channel and the Urals, also known as Moslem Lebensraum...
to the Caucasus and the North Africa," he said.

Turkey is currently hosting millions of refugees from Syria and Iraq who fled the scourge of war in their home countries.

Erdogan also asserted that whoever living in Turkey and has loyalty to the country is an equal citizen.

"To us, anyone who has affection for, show loyalty to and contributes to Turkey is a first-class citizen," he said.

He said "terrorists" do not meet this criteria, however.

"Our only exception is terrorist organizations,

Death Eaters

and those who betray their country and people," he said. "Other than that, there has never been discrimination in our minds or hearts, and there will never be."

Turkey is currently embroiled in a decades-long conflict with the Kurdish

bad boy

group the Kurdistan Workers' Party (PKK), which wants greater autonomy for Turkey's Kurds. Ottoman Turkish Arclight airstrike

...KABOOM!...
s regularly target apparent PKK targets in the Kurdistan Region. Turkey considers the PKK a terrorist organization.

Posted by: trailing wife || 08/04/2019 00:00 || Comments || Link || E-Mail|| [6507 views] Top|| File under: Sublime Porte
India-Pakistan
Father of 11-year-old rape victim commits suicide in GB
[DAWN] A distraught father of an 11-year-old rape victim

did away with himself

in Gilgit-Baltistan after police failed to arrest the alleged abductors and rapists of his daughter, family and officials said on Saturday.

Najeebullah, 50,

did away with himself

in front of the Gilgit-Baltistan Constitutional Assembly by jumping into River Gilgilt,

coppers

said.

An investigation into the matter and the suicide has been launched, they added.

On July 26, the girl was kidnapped from Sakarkui area of Gilgit city and police registered a report of the kidnapping on July 29 after the girl reached home.

The girl told police

Sherlocks

that a woman and two men from her neighbourhood kidnapped her and allegedly raped her in a moving car. Later, she said, her alleged captors shifted her to an old building in a forest.

"They raped me there for three days," the girl told police.

A close relative of the girl while talking to DawnNewsTV said that initially police showed reluctance in filing a report and registered an FIR after the girl reached home.

"The father was regularly visiting the

cop shoppe

, begging for justice. He was extremely distraught and the society's behaviour and the inaction on the part of police forced him to end his life," he added.

The family member alleged that instead of arresting the alleged rapists, the police were pressuring the father to withdraw the FIR.
Posted by: Fred || 08/04/2019 00:00 || Comments || Link || E-Mail|| [6489 views] Top|| File under:
LHC hands over minor domestic worker to parents
[DAWN] The Lahore High Court on Friday handed over a 14-year-old Christian girl to her parents after having her recovered from a

Moslem

family where she had been working as a domestic worker for four years.

Nasira Bibi of Sargodha had filed a habeas corpus petition pleading that the family of the respondent, Azhar Iqbal, had detained her daughter, Muskaan, and were not allowing the mother to see her daughter.

In compliance with the court order, the respondent and his wife presented the girl during Friday's proceedings.

Representing the respondent, Advocate Rana Shaukat Ali told the court that the girl had embraced Islam of her own free will and she could not be handed over to her Christian parents.

He pointed out that a local judicial magistrate had granted the custody of the girl to the respondent when she refused to go with her parents.

He said the petitioner had been blackmailing the respondent and minting money from his wife for allowing the girl to continue work at their home.

The counsel said the girl did not want to live with her parents.

Assisting the court as amicus curie, Advocate Sheraz Zaka stated that a child below 15 years of age could not be employed as a domestic worker as enumerated in Punjab
1.) Little Orphan Annie's bodyguard
2.) A province of Pakistain ruled by one of the Sharif brothers
3.) A province of India. It is majority (60 percent) Sikh and Hindoo (37 percent), which means it has relatively few Moslem riots....
Domestic Workers Act 2019. He further stated that a child was presumed to have her/his father's religion, as laid down in several judgements of superior courts. He said the employer could not keep the child in unlawful custody.

Justice Tariq Saleem Sheikh also observed that a child below 15 years of age could not be employed in domestic household work under sections 3 and 31 of Punjab Domestic Workers Act 2019. The judge disposed of the petition and handed over the girl to her parents being lawful guardians.

The judge also observed that keeping a child away from her parents and not allowing her to meet her parents on the pretext that she embraced Islam was against fundamental rights.


Posted by: Fred || 08/04/2019 00:00 || Comments || Link || E-Mail|| [6476 views] Top|| File under: Govt of Pakistan
Israel-Palestine-Jordan
J-Lo and A-Rod in Israel -- nothing but love
[IsraelTimes] A day after wowing fans with a long-awaited performance in front of a thrilled Tel Aviv audience, Jennifer Lopez on Friday visited Jerusalems Western Wall.


Code Pink and Roger Waters, etc. put up a furious campaign to stop this enjoyable evening but failed.


along with her fiancé, former baseball player Alex Rodriguez, Rodriguez's two children from his first marriage, and Lopez's twins she had with fellow singer Marc Anthony; arrived in Israel on Tuesday, ahead of her concert in front of 57,000 fans Thursday night in Tel Aviv's Hayarkon Park. She was set to leave on Saturday.

Video posted on social media showed the singer touching the stones at the holy site Friday and whispering in the ears of her children as she shielded them from the jostling crowd.
Posted by: lord garth || 08/04/2019 06:19 || Comments || Link || E-Mail|| [6516 views] Top|| File under:
Southeast Asia
Interpol arrests murder suspect in Malaysia
[DAWN] The International Police (Interpol) apprehended the main accused in the murder case of three brothers in Umerzai area of Charsadda, in Kuala Lumpur, Malaysia on Friday.

The accused, Nadir Khan, would be handed over to the Pak interior ministry soon.

It is to be recalled that three brothers were

bumped off

on May 25 over a land dispute in the hujra of Nadir Khan, a local landlord, in Ali Jan Kalay area.

Mother of the slain bothers, Najmul Huda, had nominated Nadir Khan, Pir Mohammad and Nasir Jamal in the first information report. Two accused were arrested while Nadir Khan had fled the country.


Posted by: Fred || 08/04/2019 00:00 || Comments || Link || E-Mail|| [6474 views] Top|| File under: Govt of Pakistan
Syria-Lebanon-Iran
Iran gives three women fifty-five years in prison for defying Islamic dress code
[Jpost] Monireh Arabshahi, Yasamin Aryani, and Mojgan Keshavarz, three women who have been held in Iranian custody since April of this year for "disrespecting compulsory hijab," have been sentenced by the Iranian Revolutionary Court to serve around ten years in prison each for disobeying the country's Islamic dress code.

The women were each given five years on charges of "assembly and collusion to act against national security," one year for circulating "propaganda against the regime," ten years for "encouraging and preparing the grounds for corruption and prostitution" and in addition Keshavarz received a supplemental seven and a half years for "insulting the sanctities" - a total of fifty-five years and six months.

In Iran, shorter sentences are normally assigned for extensive prison terms, a version of how parole works in the United States - where a prison term could be set for life with an eligibility for parole after a certain amount of time. These shorter sentences in Iran
Continued on Page 49
Posted by: trailing wife || 08/04/2019 00:00 || Comments || Link || E-Mail|| [6530 views] Top|| File under:
Who's in the News
28
[untagged]
6
Taliban
4
Commies
4
Govt of Pakistan
3
Sublime Porte
2
Islamic State
2
Govt of Saudi Arabia
2
Human Trafficking
1
Moslem Colonists
1
Govt of Syria
1
TTP
1
Boko Haram (ISIS)
1
Govt of Pakistain Proxies
1
Govt of Iran
1
Arab Spring
1
Narcos
Bookmark
E-Mail Me
The Classics
The O Club
Rantburg Store
The Bloids
The Never-ending Story
Thugburg
Gulf War I
The Way We Were
Bio
Merry-Go-Blog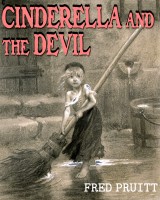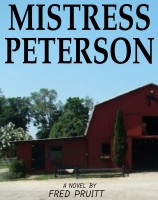 On Sale now!


A multi-volume chronology and reference guide set detailing three years of the Mexican Drug War between 2010 and 2012.

Rantburg.com and borderlandbeat.com correspondent and author Chris Covert presents his first non-fiction work detailing the drug and gang related violence in Mexico.

Chris gives us Mexican press dispatches of drug and gang war violence over three years, presented in a multi volume set intended to chronicle the death, violence and mayhem which has dominated Mexico for six years.
Click here for more information


Meet the Mods
In no particular order...


Steve White
Seafarious
Pappy
lotp
Scooter McGruder
john frum
tu3031
badanov
sherry
ryuge
GolfBravoUSMC
Bright Pebbles
trailing wife
Gloria
Fred
Besoeker
Glenmore
Frank G
3dc
Skidmark
Alaska Paul



Better than the average link...



Rantburg was assembled from recycled algorithms in the United States of America. No trees were destroyed in the production of this weblog. We did hurt some, though. Sorry.
34.239.147.7

Help keep the Burg running! Paypal: