-Lurid Crime Tales-
'Hero Fort Bliss Soldier Carried Children Away from Gunfire in Walmart Shooting
[MIL.com] U.S. Army Pfc. Glendon Oakley Jr. said Saturday he didn't believe it at first when a little kid came running into the sports store where he was shopping and said there was an active shooter at Walmart near the Cielo Vista Mall in El Paso, Texas.

Then he walked into Foot Locker and heard gunshots nearby.

"I am in the military and I've got my license to carry, so all I think about is get my gun out and think fast," Oakley said during an interview with KTSM-TV after a gunman killed 20 people and wounded another 26 in the Aug. 3 shooting.

Most of the victims were believed to have been shot inside Walmart, El Paso police said, adding that the store was packed with as many as 3,000 people during the busy back-to-school shopping season, according to an Associated Press report.

Frightened children ran in all directions, Oakley recalled.

"I saw a whole lot of kids just running around without their parents, so I'm just thinking about the kids, so I pick up as many as possible and carry them with me and another guy does as well," Oakley said during the interview.

"I wasn't really worried about myself. I was worried about the kids."
Posted by: Besoeker || 08/05/2019 07:59 || Comments || Link || E-Mail|| [6523 views] Top|| File under:
'7 women buy 30 guns from sports stores in Metro Detroit for convicted felon to sell on streets
[Click on Detroit] DETROIT - Seven women bought more than 30 guns from Dunham's Sports and firearms stores in Oakland, Macomb and Wayne counties for "White Boy," a convicted felon who was banned from having firearms, to resell on the streets, officials said.

Ruemondo Murray is accused of directing Regina Blanchard, Shakira May, Precious Prevot, Yalanda Hardrick, Tiffany Simmons, Candace Simmons and Tywana Murray to buy guns for him at stores around Metro Detroit.

A 19-year special agent with the Bureau of Alcohol, Tobacco, Firearms and Explosives in Detroit told officials the women bought more than 30 handguns for Murray in about two months.

Posted by: Besoeker || 08/05/2019 02:16 || Comments || Link || E-Mail|| [6501 views] Top|| File under:
'Detroit Gun Owner Takes On Multiple Armed Robbers
[Bearing Arms] A concealed carry holder in Detroit was forced to defend himself against multiple attackers who tried to rob him on a city street Thursday night.

Officials said the 49-year-old CPL holder was in the 8200 block of Woodlawn Avenue on Detroit's east side when he saw three men in a black Buick around 9 p.m. Thursday.

The men were trying to rob someone when they noticed the 49-year-old, police said. They tried to rob him, but he pulled out his gun and started to fire shots at them, according to authorities.

The mini-crime spree was stopped once the armed citizen fired at the robbers. The trio got back into their vehicle and fled the scene at a high rate of speed. Or rather, they attempted to get away. Turns out they drive about as well as they rob.

While fleeing the area, the men put their car in reverse and crashed into a building, police said. They ran away but were later found in a vacant house in the 8100 block of Knodell Street just blocks away in Detroit.

A Grosse Pointe Farms K-9 unit helped Detroit police track the men to the vacant house, officials said.

Three men were taken into custody by police at the vacant home. Two of the three were found with gunshot wounds; a 26-year old suspect was shot in the leg, and a 25-year old had been shot in the torso. The third suspect, also 25-years old, was uninjured.

The two injured suspects were taken to a local hospital, and they'll join their buddy in jail once they've recovered from their injuries. Police are still investigating the case, but at the moment it looks like a clear-cut case of self defense.

It's worth noting that Detroit Police Chief James Craig has been vocal about his support for armed citizens, which is rare for a big city police chief. I've actually spoken with Chief Craig in the past about his advocacy, and why so many of his colleagues stay silent or echo the views of the anti-gun politicians who appoint them. You can check out one of those past interviews below, and we'll try to get the chief on Bearing Arms' Cam & Co. in the near future.
Posted by: Besoeker || 08/05/2019 02:12 || Comments || Link || E-Mail|| [6474 views] Top|| File under:
Tonto Dikeh shares message from assassin paid to kill her
[PULSE.NG] Tonto Dikeh


She's a Nollywood actress.


has shared a frightening mail sent to her by an alleged assassin who says he has been paid to kill her.


I suppose you have to take such things seriously in Nigeria. But...


The actress took to her Instagram page on Friday, August 2, 2019, where she posted a copy of the email she got from the alleged assassin. In the mail, the assassin claims to have been paid by a man to eliminate her.


The guy's "name" on the email is David Hernandez, an un-Nigerian name. He probably wouldn't be able to skulk very well in Nigeria. The sombrero would giver him away.


He went to say he has been monitoring her for a while now but couldn't bring himself to do the job. He, however, adviced her to pay him a ransom so he could let her off his hook. Apparently not moved by the mail Tonto Dikeh revealed that she was going to make sure the person behind the mail is brought to book.


I doubt he will be, but I hope they do.




Maybe six months ago or so, I had a look in my Spam folder on Gmail. I happened to find a message similar to this one:



I'm always one step ahead....

So... I have downloaded all confidential information from your system and I got some more evidence.

The most interesting moment that I have discovered are videos records where you masturbating.

I posted EternalBlue Exploit modification on porn site, and then you installed my malicious code (trojan) on your operation system.

When you clicked the button Play on porn video, at that moment my trojan was downloaded to your device.
After installation, your front camera shoots video every time you masturbate, in addition, the software is synchronized with the video you choose.

For the moment, the software has harvrested all your contact information from social networks and email addresses.

If you need to erase all of your collected data and video with your enjoy, send me $600(usd) in BTC (crypto currency).

This is my Bitcoin wallet: 15GWKdT8e1o6GcDTZMQZRiZng2Q6dLX8Aw
You have 48 hours after reading this letter.

After your transaction I will erase all your data.
Otherwise, I will send video with your pranks to all your colleagues, friends and relatives!!!

P.S. I'm asking you - not to answer this letter because the sender's address is fake, just to keep me incognito.



I'm not going to address the content of the message. It's quoted verbatim here, where they discuss the "sextortion" scam. If you ever bother looking in your Spam folder you might find a few as well.

Now it looks like poor Tonto might be the victim of a "murder" scam. I can see why she would have to take the threat more seriously. If there actually were vids of me playing with myself on the Rantburg server (Why would I put them there? Where'd the camera come from?) that would be either funny or pathetic, depending on your tastes. But here's a poor gal who's thinking seriously of laying out good money so she doesn't get plugged on her way to an awards ceremony or while remaking Alice in Wonderland or something.

There's a difference between attempted blackmail and threats of murder. These guys are trying hard to push Spam out of the nuisance category. Hormel foods should sue.

By the way, if you ever get a video of me playing with myself, try not to laugh.

Posted by: Fred || 08/05/2019 00:00 || Comments || Link || E-Mail|| [6493 views] Top|| File under:
-Obits-
Nuon Chea: Cambodian former Khmer Rouge deputy leader Tango Uniform
[BBC] Nuon Chea, a key leader in Cambodia's Khmer Rouge who was convicted of genocide last year, has died at the age of 93.

Known as Brother Number Two, Nuon Chea was second only to the regime's leader Pol Pot during Khmer Rouge rule over Cambodia from 1975 to 1979.

Up to two million people are thought to have died during the Khmer Rouge's four years in power.

In 2018, a UN-backed court sentenced Nuon Chea to life in prison.

A spokesman for the Extraordinary Chambers in the Courts of Cambodia (ECCC) confirmed that the 93-year-old had died in hospital. The cause of death was not announced.

Cambodia's brutal Khmer Rouge regime 'I live next to my Khmer Rouge torturer' When the UN ran a country After seizing control of Cambodia in 1975, the Maoist Khmer Rouge attempted to force the country back to the Middle Ages.

Millions died from starvation, disease, overwork and execution - almost a quarter of the population. Nuon Chea was one of the ideological architects of this Year Zero policy.


Posted by: Besoeker || 08/05/2019 00:00 || Comments || Link || E-Mail|| [6480 views] Top|| File under: Commies
Girl among three killed as rain lashes KP
[DAWN] Three people, including a minor girl, were killed in Karak and Haripur districts on Saturday as rains lashed parts of the province.

The Provincial Disaster Management Authority (PDMA) said Khalid Usman and Safira Jan, the residents of Takhti-e-Nasrati area in Karak district, were swept away in flash floods.

However,


the man who has no enemies isn't anybody and has never done anything...


five people were rescued.

A three-year-old girl died of critical injuries after the dilapidated roof of a mud house collapsed in Mohra Kalanwan area of Haripur district.

Three girls, who were also studying in a room, were also injured in the incident, which occurred in the morning.

The family said the injured girls were stable.

Meanwhile,


...back at the alley, Slats Chumbaloni was staring into a hole that was just .45 inch in diameter and was less than three feet from his heavily sweating face ...


the rainwater flooded several major roads of the

placid provincial capital

causing traffic jams to the misery of motorists, motorcyclists and commuters.

The University Road was worst hit by traffic mess due to the absence of proper drainage system.

A large part of the city's major artery went under several feet deep water. Many vehicles and

cycle of violence

s broke down forcing drivers to push them through rainwater.

The residents of several low-lying areas as rainwater entered their houses.


Posted by: Fred || 08/05/2019 00:00 || Comments || Link || E-Mail|| [6543 views] Top|| File under:
Arabia
Qatar only remaining GCC country restricting travel for women
[ENGLISH.ALARABIYA.NET] Qatar

...an emirate on the east coast of the Arabian Peninsula. It sits on some really productive gas and oil deposits, which produces the highest per capita income in the world. They piss it all away on religion, financing the Moslem Brotherhood and several al-Qaeda affiliates. Home of nutbag holy manYusuf al-Qaradawi...
is the only GCC country that continues to implement male guardianship laws for female travel after Soddy Arabia


...a kingdom taking up the bulk of the Arabian peninsula. Its primary economic activity involves exporting oil and soaking Islamic rubes on the annual hajj pilgrimage. The country supports a large number of princes in whatcha might call princely splendor. When the oil runs out the rest of the world is going to kick sand in the Soddy national face...


lifted restrictions on Friday.

Saudi Arabia announced on Friday breakthrough changes to the Kingdom's guardianship laws, allowing all citizens over the age of 21 ‐ male and female ‐ to travel freely without a guardian's approval.

In Qatar, guardianship rules still limit women's ability to travel. According to the Qatari Ministry of Interior's website, single women under 25 years of age require a male guardian's consent to travel outside the country.

Qatari men can also apply to the courts to prohibit their wives from travelling. "Married women are entitled to travel without permission irrespective of their age. In case the husband doesn't want her to travel, he has to approach the competent court to prevent her journey," the ministry lists as another condition on its website.

For Qatari males, the Qatari interior ministry says that "no permission is required for those who are 18 years old or more as they have reached the legal age of puberty."

Under Qatar official e-Government Portal Hukoomi, instructions for citizens to renew their passports only specifies that Qatari male citizens over the age of 18 can apply for it themselves and their dependents. The website also states that they may apply on behalf of unmarried daughters and sisters, as well as for unmarried nieces.

In Saudi Arabia, Friday's decree gives women the right to apply for and obtain a passport independently. Other changes allow women to register a marriage, divorce, or child's birth and to be issued official family documents. The decree also stipulates that a father or mother can be legal guardians of children.

Neither Bahrain nor the UAE operates guardian systems for adult female travelers. Kuwaiti women gained the right to travel without a guardian's permission in 2009. Omani women are free to travel, but married Omani women need approval from their husband to receive a passport.


Posted by: Fred || 08/05/2019 00:00 || Comments || Link || E-Mail|| [6477 views] Top|| File under:
Britain
'Scots favor independence from Albion, Ashcroft poll shows
LONDON (Reuters) - Scottish voters would back independence and they want another referendum in the next two years, a poll published on Monday showed, indicating that the United Kingdom could be wrenched apart shortly after it leaves the European Union.

Asked how they would vote in an independence referendum, 46% of the 1,019 surveyed Scottish voters said they would vote for independence and 43% said they would vote against, according to a poll by Michael Ashcroft.

Excluding those who said they did not know or would not vote, this amounted to 52% to 48% for an independent Scotland.

"I found a small majority in favor of a new vote ‐ and the first lead for an independent Scotland for more than two years," Ashcroft, a Conservative who opposed Boris Johnson's successful bid to be prime minister, said.

Johnson, who took over from Theresa May last month and is unpopular in Scotland, was booed as he entered a meeting last week with Scottish First Minister Nicola Sturgeon who is demanding London agree to another referendum.
Posted by: Besoeker || 08/05/2019 06:48 || Comments || Link || E-Mail|| [6568 views] Top|| File under:
Teen arrested after 'throwing' boy from London's Tate Modern
[PULSE.NG] A teenager was arrested on Sunday after allegedly throwing a six-year-old boy from a tenth-floor viewing platform of London's Tate Modern gallery, police said.


Whoa! I though I just saw my old friend D.J. Wu!


The boy was airlifted to hospital and is in a critical condition, while the 17-year-old male suspect is being held on suspicion of attempted murder.


Just like the dipshit at Mall of the Americas. Wotta coincidence!


The Tate Modern, a leading contemporary art museum on the banks of the River Thames, was initially locked down but visitors were later allowed to leave.

Several members of the public gave witness statements.

"Police were called at around 2:40pm (1340 GMT) on August 4 to reports of a young boy thrown from the tenth floor viewing platform of the Tate Modern," the police statement said.

"The six year-old victim was found on a fifth floor roof. He was treated at the scene and taken to hospital by London's Air Ambulance.

"The boy's condition is critical; his family are being supported by police."

Police said the suspect "remained with members of the public on the tenth floor viewing platform. There is nothing to suggest that he is known to the victim".

"The teenager was arrested by

coppers

on suspicion of attempted murder and taken into police custody."

The Tate Modern is

Britannia

's top visitor attraction, with 5.87 million visits in 2018, according to the Association of Leading Visitor Attractions.
The teenager arrested on suspicion of attempted murder blamed social services for his actions - and was stalking other children seconds before the attack, MailOnline can reveal today.

The 17-year-old suspect was punched in the face by one irate man who saw him throw the child over a barrier at the viewing platform.

Today Scotland Yard revealed the little boy, who has not been named and was flown by air ambulance to hospital, is in a critical condition but is 'no longer in a life-threatening situation'.

Nancy Barnfield said she and her two young sons were stalked on the viewing platform by a stranger only seconds before the horrifying incident.

The 47-year-old from Rochdale was so alarmed that she warned her children to avoid him.

She said: 'He followed us around everywhere. I told my kids to stay away from that man, it went on for ages. He was acting so weird. He had his hands behind his back the whole time, his back to the wall, just watching people. We walked away from him then immediately when he was out of sight a woman was screaming 'My son, my son' and people were grabbing him.'

She said the suspect was tall, white and bearded


...so could be Sudden Jihad Syndrome, or just a crazy...

and became 'completely calm and silent' when detained by gallery visitors.

'He didn't fight back, didn't shout or anything,' she added. 'He was just emotionless.'

Last night it was reported that when asked why he had thrown the boy over the railing, the suspect had responded that it was the fault of social services.

Posted by: Fred || 08/05/2019 00:00 || Comments || Link || E-Mail|| [6506 views] Top|| File under:
China-Japan-Koreas
'Protesters paralyse Hong Kong with citywide strike
[Aljazeera] Pro-democracy protesters in Hong Kong have launched a rare citywide strike, crippling parts of the city, as the semi-autonomous territory's Chief Executive Carrie Lam warned on Monday of the "dangerous path" the demonstrations are heading.

At least eight railway lines, including the airport express, were shut fully or partly. Several protesters were seen blocking entrances to the commuter trains, occasionally leading to fighting with other passengers rushing to their destinations.

An estimated 200 flights were also cancelled on Monday, and only one of two runways in the city's main airport is operating. Media reports blamed it on aviation workers joining the strike.

A number of protesters also tried to block vehicular traffic, causing brief congestion before authorities came to clear the streets of the steet and plastic barriers.



Related: American Thinker - Hong Kong teeters on the edge of a mass slaughter
Posted by: Besoeker || 08/05/2019 02:29 || Comments || Link || E-Mail|| [6593 views] Top|| File under: Commies
Ex-HK leader offers bounty for info on flag thrown into water
[ENGLISH.ALARABIYA.NET] Former Hong Kong Chief Executive C.Y. Leung has offered 1 million Hong Kong dollars ($127,720) to members of the public who can provide information about the person who threw the Chinese national flag into the water during a pro-democracy protest.

Leung is the predecessor of Hong Kong leader Carrie Lam, who is now facing the same calls to resign that he once confronted.

After a rally on Saturday continued past its designated end point, some protesters scaled a flag pole, removed from it the Chinese flag and flung the flag into an iconic harbor.

Leung said on his Facebook page that the act will provoke "enormous resentment from the entire nation."

He pledged the cash award to anyone who provides clues about the "insane person" behind it.


Posted by: Fred || 08/05/2019 00:00 || Comments || Link || E-Mail|| [6515 views] Top|| File under: Commies
Second night of tear gas as Hong Kong protesters defy China warnings
[DAWN] Riot police fired tear gas at pro-democracy protesters in Hong Kong Sunday evening during a second consecutive night of

festivities

, as China delivered fresh warnings over the unrest battering the city.

The semi-autonomous southern Chinese city is reeling from two months of protests and violence triggered by opposition to a planned extradition law that has evolved into a wider movement for democratic reforms.

In the latest unrest, police fired brief volleys of tear gas at protesters who were approaching their lines in the well-heeled Sheung Wan district.

There were also stand-offs between protesters and riot police close to the Liaison Office, the department that represents Beijing in the city.

Two weekends ago, the office was pelted with eggs and paint in a move that infuriated Beijing and sparked increasingly shrill warnings from the mainland.


Posted by: Fred || 08/05/2019 00:00 || Comments || Link || E-Mail|| [6481 views] Top|| File under: Commies
Youth wounded by police dies
[DAWN] KARACHI: A youth who was shot at and

maimed

by a policeman in Gulshan-e-Hadeed on July 23 died during treatment at a hospital on Saturday, prompting the higher authorities to take its notice.

Steel Town SHO Shakir Ali said that a scuffle had broken out between the victim, Bashir Ahmed, 22, and the suspect policeman, Ali Raza, over some issue at a roundabout of Gulshan-e-Hadeed.

After an exchange of hot words, the constable opened fire on the youth, injuring him critically.

The police had arrested the suspect constable posted at the Anti-Encroachment Cell of the Sindh government.

Meanwhile,


...back at the shouting match, the spittle had reached unprecedented levels...


IG Sindh Dr Syed Kaleem Imam took notice of the killing of the youth by a policeman and directed the Malir SSP to ensure provision of justice to the victim's family through transparent and impartial probe, said a spokesperson.


Posted by: Fred || 08/05/2019 00:00 || Comments || Link || E-Mail|| [6491 views] Top|| File under: Govt of Pakistan
Who's in the News
27
[untagged]
6
Commies
3
Govt of Pakistan
3
Govt of Pakistain Proxies
3
Islamic State
2
al-Nusra
2
Govt of Iran
2
Arab Spring
2
Moslem Colonists
1
Houthis
1
Thai Insurgency
1
Narcos
1
Palestinian Authority
1
Fatah
1
al-Qaeda
1
Govt of Iran Proxies
1
Sublime Porte
1
Govt of Sudan
Bookmark
E-Mail Me
The Classics
The O Club
Rantburg Store
The Bloids
The Never-ending Story
Thugburg
Gulf War I
The Way We Were
Bio
Merry-Go-Blog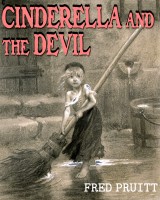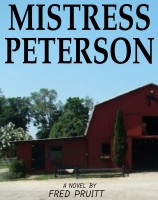 On Sale now!


A multi-volume chronology and reference guide set detailing three years of the Mexican Drug War between 2010 and 2012.

Rantburg.com and borderlandbeat.com correspondent and author Chris Covert presents his first non-fiction work detailing the drug and gang related violence in Mexico.

Chris gives us Mexican press dispatches of drug and gang war violence over three years, presented in a multi volume set intended to chronicle the death, violence and mayhem which has dominated Mexico for six years.
Click here for more information


Meet the Mods
In no particular order...


Steve White
Seafarious
Pappy
lotp
Scooter McGruder
john frum
tu3031
badanov
sherry
ryuge
GolfBravoUSMC
Bright Pebbles
trailing wife
Gloria
Fred
Besoeker
Glenmore
Frank G
3dc
Skidmark
Alaska Paul



Better than the average link...



Rantburg was assembled from recycled algorithms in the United States of America. No trees were destroyed in the production of this weblog. We did hurt some, though. Sorry.
44.200.30.73

Help keep the Burg running! Paypal: