-Lurid Crime Tales-
Fifth Person Found Guilty in 2007 Christian/Newsom Torture Murders
[LI] A chilling act of brutality largely ignored by national media because of racial implications.

On January 7, 2007, Channon Christian, 21, and Christopher Newsom, 23, were kidnapped, beaten, tortured, raped, and murdered in one of the most heart-wrenching and purely evil crimes in my memory. The fifth person to be tried in relation to these heinous crimes was found guilty Tuesday, August 13, 2019.

The details of what this promising young couple endured are unspeakable and have left a lasting mark not just on their friends and families but on all of us who are familiar with the case. I wrote an extensive post about the case on the 10th Anniversary of the murders, 10 Years Later: The Brutal Murders of Channon Christian and Christopher Newsom.



Emphasis added.
Posted by: Besoeker || 08/17/2019 08:15 || Comments || Link || E-Mail|| [6474 views] Top|| File under:
Phoenix father beats a man to death for accosting daughter in bathroom
[NBCNEWS] A Phoenix father is facing second degree murder charges for allegedly killing a man who allegedly harassed his young daughter.

Police say Melvin Harris, 40, admitted to beating Leon Armstrong, 26, to death after he attempted to break into the teenage girl's stall at a QuikTrip convenience store bathroom.

Harris was waiting for his daughter and her two friends in the store's parking lot when Armstrong approached his car asking for money. Harris gave him change, then Armstrong walked into the convenience store, police said

Soon after, Harris' daughter and her friends came out of the store and said the man had harassed them, according to a police report.

Harris then went to the store and demanded that a security guard take action ‐ or else he'd take matters into his own hands, police said.

Upon leaving the store, witnesses reported seeing Harris approach Armstrong, whom he then punched in the face, police said. Armstrong fell to the ground and Harris proceeded to stomp, kick and punch him until he was unconscious before driving off, police said.


Posted by: Fred || 08/17/2019 00:00 || Comments || Link || E-Mail|| [6495 views] Top|| File under:
-Short Attention Span Theater-
Florida vacation home invaded by vomiting vultures
WEST PALM BEACH, Fla. (AP) ‐ A New York couple's luxurious vacation house in Florida has been taken over by dozens of black vultures that are vomiting and defecating everywhere.

The Palm Beach Post reports the Casimano family can't even visit the $702,000 home they purchased earlier this year in the Ibis Golf and Country Club.

Siobhan Casimano described the smell as "like a thousand rotting corpses." The vultures have destroyed screen enclosures and have overtaken the pool and barbecue. The few times the family has visited, they've had to park their car in the garage to avoid the birds pecking at them with their beaks.

A neighbor, Cheryl Katz, tells the Post she's got it even worse because she lives next door to a person who is feeding the vultures and other wildlife. In May, she said vultures tore through her pool enclosure and couldn't figure out how to get out.

"Imagine 20 vultures trapped, biting each other ‐ and they can bite through bones," she said. "They would bang against my windows running away from a bird that was attacking them. Blood was everywhere. It was a vile, vicious, traumatic event. And it was Memorial Day, so no company I called would come out to help me."
Posted by: Besoeker || 08/17/2019 00:00 || Comments || Link || E-Mail|| [6491 views] Top|| File under:
Anuna De Wever chased and bombarded with bottles of urine
The Belgians are no longer sanguine, it seems.

[Zita.be] After a 'Clap for Climate' campaign on Thursday evening at Pukkelpop, climate activist Anuna De Wever and her friends were harassed by some festivalgoers. In addition, she was bombarded with bottles of urine and received death threats.

Anuna De Wever suddenly appeared in the Boiler Room on Thursday evening. She wanted the audience to participate in 'Clap for Climate', an action to demand more attention for the climate. However, that message - instead of the usual strong beats - turned out not to be the way of a number of festival-goers.

It even went so far that Anuna De Wever and her friends were harassed to the campsite by some festivalgoers. In addition, their party tent and a few other tents were destroyed, so that the security had to come on site.

"PELTED WITH BOTTLES OF URINE"
The daughter of Knack journalist Jeroen de Preter is part of the group of friends at Anuna De Wever. "I just had my daughter on the line, badly affected. After Anuna was spotted at their tent, young men kept them awake with death threats, pelted with bottles full of urine and destroyed their party tent. They now get protection from security, "writes De Preter on Twitter.
Posted by: Shake || 08/17/2019 00:00 || Comments || Link || E-Mail|| [6466 views] Top|| File under:
-Signs, Portents, and the Weather-
NJ Family Attacked By Wolf In 'Something Out Of A Horror Movie'
[Patch] "It was like something out of a horror movie." That's how a Morris County mom described a recent camping trip, where her family was attacked by a wolf.

And it was her husband who used his bare hands and large rocks to fight off the wolf that wanted to attack his family in Canada last week. When the ferocious animal tried to drag him off, a "guardian angel" named Russ arrived and saved everybody.


I see a meeting with special agent Franks in the future of this family
Posted by: g(r)omgoru || 08/17/2019 11:50 || Comments || Link || E-Mail|| [6520 views] Top|| File under:
SUNY Women's Studies Staffer: Milking Cows Is 'Sexual Assault'
[BREITBART] A new research paper published last week by a staff member of the women's studies department at SUNY Brockport


..yes, but SUNY Brockport. Lovely people, to be sure, but the school is not known for attracting deep thinkers.
/intra-SUNY snobbery

makes the case that the dairy industry's production process involves the "rape" and "sexual assault" of cows.

According to a report by Campus Reform, a staff member of the women's studies department at The College at Brockport, State University of New York argued in a recently published academic journal article that the production of milk on farms is akin to "rape" and "sexual assault.

The research article's author, Mackenzie April, is in charge of social media for the women's studies department at the college.

The article makes the case that the milk production process involves both "rape" and "sexual assault," which occur, according to April, during the insemination and milking process, respectively.


JohnQC submitted the same article, commenting,
Just when you thought the left could not get anymore unhinged. Farmers had best be careful about milking their Elsie lest the #MeToMovement goes after them as well as PETA.
Posted by: Fred || 08/17/2019 00:00 || Comments || Link || E-Mail|| [6481 views] Top|| File under:
Delingpole: Greta Thunberg -- Patron Saint of the Age of Stupidity
[BREITBART] St Greta of Thunberg has made it into the cover of GQ and is now on her way across the Atlantic in a $4 million yacht to lecture Americans about climate change. Could there be anything more emblematic of the stupidity of our age?


That word you're probably searching for right now is "twit."


My first question would be: what is a 16-year old autistic school drop-out who has done nothing of note in her life other regurgitate climate propaganda doing on the cover of a men's magazine?

Call me naive but I thought the point of men's magazines was to write about stuff that men might find interesting: dodging snipers' bullets in war zones; free-diving with great white sharks; playing Scrabble with the Medellin cartel; where to track down the coolest leather jacket under £1,000; strafing a remote baboon colony in a Mig-25 Foxbat; the quest for the world's purest MDMA.

Sure, girls have a place in this universe: as decoration and objects of lust. But spooky Greta with her pigtails and thousand-yard stare of disapproval is not only far too young to qualify for that status but far too earnest and grim.

And boring. What kind of man would be remotely interested in buying a mag whose main feature entailed a finger-wagging lecture (one we've all heard a gazillion times before) about how, like, totally endangered the planet is and how totally it's all our fault and how we've got to abandon all the things we hold dear ‐ meat; air travel; fast cars; designer threads ‐ in order to stop all the baby polar bears melting?


Posted by: Fred || 08/17/2019 00:00 || Comments || Link || E-Mail|| [6466 views] Top|| File under:
-Land of the Free
Workers flee Georgia poultry plant amid false rumors of ICE roundups, officials say
[Telegraph] Workers in Georgia were spooked Thursday by rumored ICE raids that echoed last week's roundup in Mississippi, media outlets report.

After the workers reportedly abandoned their posts in anticipation, U.S. Immigration and Customs Enforcement never showed up.

"We are aware of rumors that have sparked public concern in our community," Gainesville Police Department said in a Facebook post. "It is important to always be vigilant and rely on credible sources. Rumors of food processing plants and retailers are untrue."

Georgia friends:
ICE is at poultry plants in Gainesville. warn who you need to warn.
know your rights.
this is sad. and disgusting.

‐ brke (@brookeduh) August 15, 2019

Police in Gainesville, Georgia ‐ dubbed the "Poultry Capital of the World" ‐ were tipped off by the media reportedly trespassing at the processing plant Gold Creek Foods around 11 a.m. Thursday, the Gainesville Times reported.

An ICE spokesman confirmed there was "no worksite enforcement action at chicken plants in Georgia today" and the Hall County Sheriff's Office said they had also not received requests for assistance, the newspaper reported.

According to News34 Atlanta, at least 200 people had walked out of plants in Gainesville by 11 a.m. Thursday. The news outlet reported the rumors started at 8 a.m.
Posted by: Besoeker || 08/17/2019 04:07 || Comments || Link || E-Mail|| [6498 views] Top|| File under:
India-Pakistan
Woman falls victim to 'honour killing' in Gulberg in Karachi
[DAWN] A young married woman fell victim to 'honour killing' in the Gulberg area, police said on Thursday.

Area SHO Rafay Tanoli said the suspect, Javed, had attacked his wife, Khalida Bibi, 25, with a hard and blunt weapon in Block-13 of FB Area on Tuesday and fled.

She was taken to the Abbasi Shaheed Hospital, where she died during treatment on Thursday.

The SHO said the victim worked as a domestic servant in the area while her husband was jobless.

The murder appeared to be linked with so-called honour, said Mr Tanoli.

The police have

started the paperwork but haven't done much else

against the suspect on a complaint of the victim's father.
Posted by: Fred || 08/17/2019 00:00 || Comments || Link || E-Mail|| [6488 views] Top|| File under:
Couple arrested in Rawalpindi on charges of kidnapping, raping and filming female student
[DAWN] Rawalpindi police have arrested a married couple on the suspicion of kidnapping, raping and filming a female student of the Allama Iqbal Open University, City Police Officer (CPO) Faisal Rana said on Friday.
Rana said that the City

cop shoppe

had filed a first information report (FIR) against the suspects on August 3 after the student approached the police with her complaint.

According to the victim, she was kidnapped from outside Gordon College ‐ where she had gone to attend a workshop ‐ by a woman who pretended to be a fellow student.

According to the FIR, the woman had said that her 'brother' was coming to pick her up and offered the victim a lift. After a few minutes, a man arrived in a grey car and the woman pushed the victim inside the vehicle and put a knife to her throat to silence her.

The complainant said that her kidnappers took her to a house in Rawalpindi's Gulistan Colony where the man raped her while the woman took pictures and recorded videos. The alleged perpetrators threatened the victim of dire consequences if she decided to approach authorities. According to the FIR, the man dropped her at Tipu Road at night.

The Rawalpindi CPO told DawnNewsTV on Friday that the suspects were later found to be not siblings, but a married couple.

He stated that the two had also admitted to have kidnapped, raped and filmed about 45 other women. They had also admitted to have sold the videos and photos to an international porn website, Rana said. He added that the police had recovered multiple photos and videos of other victims as well.


Posted by: Fred || 08/17/2019 00:00 || Comments || Link || E-Mail|| [6486 views] Top|| File under:
Southeast Asia
Rebel attack on Myanmar elite military college leaves 15 dead
[DAWN] Myanmar

hard boyz

killed at least 15 people on Thursday, most of them members of the security forces, in attacks on an elite military college and other government targets in the country's north, an army

front man

said.

The Northern Alliance, a collection of

gang

s in the region,

grabbed credit

for the unprecedented attack on the Defence Services Technological Academy in Pyin Oo Lwin in western Shan state, where army engineers are trained, and attacks at four other locations.

Army

front man

Tun Tun Nyi said soldiers were fighting

hard boyz

in Naung Cho township near the Gokteik viaduct, a towering railway bridge built under British colonial rule and a tourist hot-spot.

Another bridge across the Gok­twin valley had been destroyed by

hard boyz

who also burned down the township's narcotics police office, he said.

Fighting was reported at a toll gate on the highway to Lashio, the largest town in Shan state.

"They killed seven military men in Goktwin, two at the toll gate, and

coppers

and civilians too," Tun Tun Nyi said by phone, saying one civilian staff member at the military academy was killed. Photos published by local media showed damaged buildings and burnt cars riddled with bullet holes. The attacks mark a major escalation in a decades-old conflict in the region, where several groups are fighting for greater autonomy for ethnic minorities.

Pyin Oo Lwin, a military town and former British hill station outside the city of Mandalay, had until Thursday been unaffected by

festivities

in the region, which have mostly taken place in rural areas.

A months-long ceasefire agreement that ended in June was recently extended until Aug 31.

A

front man

for the Ta'ang National Liberation Army, one of the groups in the Northern Alliance, said it was responding to recent army action in ethnic areas.

"We aim to change battlefronts, as the Burmese military are increasing their offensives in ethnic areas during these days,"

front man

Mong Aik Kyaw said by phone.

"The Aung San Suu Kyi-led ... government is trying to make peace, but nothing can happen if the military doesn't participate in it," he added.


Posted by: Fred || 08/17/2019 00:00 || Comments || Link || E-Mail|| [6470 views] Top|| File under:
Who's in the News
39
[untagged]
3
Hamas
3
Govt of Iran
3
Sublime Porte
2
Taliban
2
Govt of Pakistan
2
Moslem Colonists
2
Salafists
1
Houthis
1
Islamic State
1
Govt of Iran Proxies
1
Narcos
1
PLO
1
al-Nusra
1
Govt of Syria
1
Govt of Pakistain Proxies
Bookmark
E-Mail Me
The Classics
The O Club
Rantburg Store
The Bloids
The Never-ending Story
Thugburg
Gulf War I
The Way We Were
Bio
Merry-Go-Blog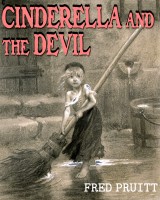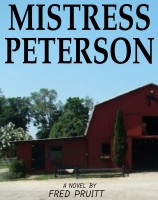 On Sale now!


A multi-volume chronology and reference guide set detailing three years of the Mexican Drug War between 2010 and 2012.

Rantburg.com and borderlandbeat.com correspondent and author Chris Covert presents his first non-fiction work detailing the drug and gang related violence in Mexico.

Chris gives us Mexican press dispatches of drug and gang war violence over three years, presented in a multi volume set intended to chronicle the death, violence and mayhem which has dominated Mexico for six years.
Click here for more information


Meet the Mods
In no particular order...


Steve White
Seafarious
Pappy
lotp
Scooter McGruder
john frum
tu3031
badanov
sherry
ryuge
GolfBravoUSMC
Bright Pebbles
trailing wife
Gloria
Fred
Besoeker
Glenmore
Frank G
3dc
Skidmark
Alaska Paul



Better than the average link...



Rantburg was assembled from recycled algorithms in the United States of America. No trees were destroyed in the production of this weblog. We did hurt some, though. Sorry.
3.236.50.201

Help keep the Burg running! Paypal: