-Lurid Crime Tales-
Man charged in Capitol riot says he worked for FBI, holds top secret security clearance
[The Hill] A man who was charged in connection with the Jan. 6 Capitol riot claims he's worked for the FBI and holds top security clearance.

An attorney for Thomas Edward Caldwell, 66, made the revelation in a court filing on Monday arguing for Caldwell's release from detention pending trial.

"He has held a Top Secret Security Clearance since 1979 and has undergone multiple Special Background Investigations in support of his clearances," Caldwell's attorney wrote.

Caldwell, a Navy veteran, worked as a section chief for the FBI
from 2009 to 2010, and he also ran a consulting firm that performed work for several U.S. government agencies, his attorney wrote.

The Hill has reached out to FBI for comment.

Police arrested Caldwell — an alleged leader of the Oath Keepers, a far-right militia group — on Jan. 19 and he is currently facing four federal charges, including conspiracy to commit an offense and obstruction of an official proceeding at the Capitol. It's the first conspiracy charge filed in connection with the riot.

The FBI accused Caldwell of helping organize a group of people who were seen in video footage wearing military gear and "aggressively approaching the Capitol."

The bureau also said that he sent a Facebook post from inside the Capitol, which read in part, "Us storming the castle. Please share. Sharon was right with me! I am such an instigator! She was ready for it man! Didn't even mind the tear gas."



Emphasis added in last para.



Posted by: Besoeker || 02/10/2021 08:22 || Comments || Link || E-Mail|| [6531 views] Top|| File under:
Netflix Has Nothing to Say After Three Men from 'Cheer' Arrested for Sex Crimes Against Minors
[Daily Beast] Netflix has a problem.

Last year the streaming service found itself a hit with Cheer, which followed Navarro College's elite cheer team as they trained for the National Cheerleading Association's championship competition, which sees hundreds of college teams flocking to Daytona Beach for the annual event.

Known nationally as a powerhouse team led by coach Monica Aldama, the cheerleaders attend the small junior college in the sleepy rural town of Corsicana, Texas. The docuseries highlights the athletes' various heart-touching backstories as they practice day and night, risking breaking limbs as they back-handspring, jump, and perform gravity-defying stunts in order to bring home the coveted championship trophy.

It didn't take long for cheerleader Jerry Harris to emerge as a breakout star. The always positive 21-year-old became beloved for his inspirational mat talks, leading viewers to root throughout the series for him to make it "on the mat" for the big competition.
Posted by: Besoeker || 02/10/2021 07:36 || Comments || Link || E-Mail|| [6509 views] Top|| File under:
-Short Attention Span Theater-
Michelle Obama Launching Netflix Kids Show 'Waffles and Mochi' About Healthy Eating
[Breitbart] Former first lady Michelle Obama is launching a new Netflix kids show titled Waffles and Mochi that will promote healthy eating and diverse foods from different cultures.

Michelle Obama announced that the show will debut on Netflix on March 16. "I'm excited for families and children everywhere to join us on our adventures as we discover, cook, and eat delicious food from all over the world," she tweeted.

The former first lady used the show's announcement to promote Partnership for a Healthier America, her initiative to combat childhood obesity.

Barack and Michelle Obama signed a lucrative deal with Netflix in 2018 to develop and distribute content from their Higher Ground productions company. At the time, the couple said they wanted to produce content "touching on issues of race and class, democracy and civil rights," and more.

It remains unclear if Waffles and Mochi is a Higher Ground production. It's also unclear how frequently the former first lady will appear on the show. Among the couple's upcoming Netflix projects is the recently announced movie Exit West, a migration-themed story about a refugee couple who use magic portals to travel to different destinations.

During her tenure as first lady, Michelle Obama promoted federal nutrition standards for school lunches. As Breitbart News reported, the Trump administration rolled back the standards last year in favor of giving schools more freedom around nutrition.

Agriculture Secretary Sonny Perdue said at the time that the federal standards generated too much wasted food and lacked flexibility.
Posted by: Besoeker || 02/10/2021 02:01 || Comments || Link || E-Mail|| [6496 views] Top|| File under:
-Signs, Portents, and the Weather-
French nun, Europe's oldest person, beats Covid-19 on eve of 117th birthday
[France24] Europe's oldest person, French nun Sister Andre, has survived COVID-19 and will celebrate her 117th birthday this week, her caregivers said.

Lucile Randon, who took the name of Sister Andre when she joined a Catholic charitable order in 1944, tested positive for coronavirus in her retirement home in Toulon, southern France, on Jan. 16. She was isolated from other residents, but displayed no symptoms.

Asked if she was scared to have COVID, Sister Andre told France's BFM television, "No, I wasn't scared because I wasn't scared to die... I'm happy to be with you, but I would wish to be somewhere else — join my big brother and my grandfather and my grandmother."

David Tavella, spokesman for the Sainte Catherine Labouré retirement home, said she was doing well.

"We consider her to be cured. She is very calm and she is looking forward to celebrating her 117th birthday on Thursday."


Posted by: Besoeker || 02/10/2021 08:10 || Comments || Link || E-Mail|| [6490 views] Top|| File under:
Snow, ice, bitter cold: Winter to hit hard this week as polar vortex descends across the nation
[USA Today] A full dose of winter is in store for much of the U.S. this week as a polar vortex oozes its way across the nation and a nasty winter storm develops.

The north-central U.S. has been enduring dangerous, bitter cold for several days now because of a shift in the vortex from the Arctic into the U.S., AccuWeather said, and no letup in the frigid weather is in sight.

On Tuesday, wind chills as low as 40 to 50 degrees below zero were reported across portions of the northern Plains and Upper Midwest, the National Weather Service said, and the cold will continue: "High temperatures will struggle to make it above zero from Montana to Minnesota through the next few days, with lows in the negative teens and negative 20s."
Posted by: Besoeker || 02/10/2021 02:34 || Comments || Link || E-Mail|| [6531 views] Top|| File under:
China-Japan-Koreas
N.Korea's Kim lays out paths to take with S.Korea, external affairs
"Biden? He delivers boodle! Idiot! Play him."


[Jpost] North Korean leader Kim Jong Un ordered the paths for his ruling Workers' Party to take with South Korea and external affairs, state media KCNA said on Wednesday.

Kim called last month for more advanced nuclear weapons and said the United States was "our biggest enemy," presenting a stark challenge to US President Joe Biden just days before he took office.

Kim, who cemented his power at January's party congress with his election as general secretary, further discussed Pyongyang's five-year policy plan on the second day of the plenary meeting on Tuesday
Posted by: Frank G || 02/10/2021 00:00 || Comments || Link || E-Mail|| [6489 views] Top|| File under: Commies
Europe
French Politicians And Academics Want To Cancel American Cancel Culture Before It Spreads
[HotAir] An interesting piece from the NY Times about how the woke ideology of the American college campus is going over in France. The simple answer is not as well as you might imagine. In fact, there's a lot of resistance to the import of American identity politics and woke ideology, at least among an older generation of French academics.

French politicians, high-profile intellectuals and journalists are warning that progressive American ideas — specifically on race, gender, post-colonialism — are undermining their society. "There's a battle to wage against an intellectual matrix from American universities,'' warned Mr. Macron's education minister.

Emboldened by these comments, prominent intellectuals have banded together against what they regard as contamination by the out-of-control woke leftism of American campuses and its attendant cancel culture...

The publication this month of a book critical of racial studies by two veteran social scientists, Stéphane Beaud and Gérard Noiriel, fueled criticism from younger scholars — and has received extensive news coverage. Mr. Noiriel has said that race had become a "bulldozer'' crushing other subjects, adding, in an email, that its academic research in France was questionable because race is not recognized by the government and merely "subjective data.''

The statement by Macron's education minister would be widely denounced if it were uttered here, especially on campus. But in France, a group of 100 intellectuals wrote a letter supporting those comments. The letter specifically mentions the need to be honest about the threat of political Islam.


Posted by: Besoeker || 02/10/2021 07:52 || Comments || Link || E-Mail|| [6509 views] Top|| File under:
Israel-Palestine-Jordan
Israel Tax Authority returns over half-a-billion new shekels to businesses
[Jpost] The decision to return NIS 511 million to Israeli businesses was prompted by the huge financial hits that businesses have taken since the pandemic began, suffering through three lockdowns.

Income tax surpluses, in the amount of NIS 250 million, have already been returned to 3,000 businesses as part of the process.

This isn't the first time the ITA has adopted such measures, putting NIS 1 billion in the pockets of citizens last year in March, and NIS 345 million in October.
Posted by: g(r)omgoru || 02/10/2021 12:00 || Comments || Link || E-Mail|| [6473 views] Top|| File under:
Japan-Israel ties blossom as 2020 investments reach record $1.1 billion
[IsraelTimes] Data compiled by consulting firm Harel-Hertz shows that Japan accounts for 11.1% of all foreign investment in Israeli high-tech, vs just 1.8% in 2016.


A question was asked the other day about China's relationship with Israel. This shows a piece of Israel's relationship of China's neighbour, Japan.

Elchanan Harel said he expects the volume of Japanese involvement in Israel will continue to grow going forward.

"The trade war between US and China has created friction and startups are looking elsewhere and not to China for investments, especially in the fields of cybersecurity, AI and IT," he said in a phone interview. "This has led to greater Japanese prominence."
Posted by: trailing wife || 02/10/2021 02:48 || Comments || Link || E-Mail|| [6513 views] Top|| File under:
Science & Technology
UAE's 'Hope' Probe Successfully Enters Mars' Orbit
[AnNahar] The United Arab Emirates' "Hope" probe on Tuesday successfully entered Mars orbit, mission officials said, becoming the first Arab country to reach the Red Planet.

"To the people of the UAE, to the Arab and

Moslem

nations, we announce the succesful arrival to Mars orbit. Praise be to God," said Omran Sharaf, the mission's project manager.
Posted by: trailing wife || 02/10/2021 11:50 || Comments || Link || E-Mail|| [6514 views] Top|| File under:
-PC Follies
ACLU's Facts and Myths About Transgender Athletes
[Breitbart] The ACLU posted an article on its website titled: "Debunk the myths fueling anti-trans legislation."

A growing number of states are advancing legislation to reserve sports participation based on biological sex instead of gender identity.


Watch for families with sporty daughters move to those states in the next few years, then vote Republican. Then watch the same thing happen at the college level, as those sporty girls realize that the game continues to be rigged by "the very best" schools, and choose to take their good grades and activity- and award-rich college apps elsewhere. Until *poof* there is a de facto split between the girls league and the trans league.

"Though we are prepared to fight in the legislature to defend trans rights, it will take more than legislative action," the report said. "It will require rooting out the inaccurate and harmful beliefs underlying these policies.

Here are the four "facts" and "myths," which seem to present "myths" as "facts" and vice versa.

• The ACLU said it is a fact that including "trans athletes benefits everyone. The myth is that "participation of trans athletes hurts cis women" — or biological women who live as women.

"Many who oppose the inclusion of trans athletes erroneously claim that allowing trans athletes to compete will harm cisgender women," the report said. "This divide and conquer tactic gets it exactly wrong. Excluding women who are trans hurts all women. It invites gender policing that could subject any woman to invasive tests or accusations of being 'too masculine' or 'too good' at their sport to be a 'real' woman."

"The real motive is never about protection — it's about excluding trans people from yet another public space," the report said.

This claim is not backed up by data, including reports of women suffering injuries wrestling with biological men who have been allowed to compete with women as transgender women.


This was enough for me, but there is more at the link.
Posted by: Bobby || 02/10/2021 07:53 || Comments || Link || E-Mail|| [6486 views] Top|| File under:
Super Bowl gets LOWEST viewership in almost 15 years, but that's not the worst part…
[Right Scoop] The Super Bowl ratings are in and they are a huge disappointment, getting the worst overall ratings in almost 15 years:

CNBC — Super Bowl LV attracted 96.4 million viewers for ViacomCBS on Sunday, the company announced Tuesday, as the Tampa Bay Buccaneers beat the Kansas City Chiefs, 31-9. It's the lowest watched Super Bowl since 2007, when the Indianapolis Colts played the Chicago Bears, another CBS broadcast. That game attracted 93.1 million viewers, according to Octagon's media division data provided to CNBC.

Research firm Nielsen, which handles TV viewership data responded on Monday afternoon to inquires about the delay in releasing the information. In a statement to Deadline, a spokesperson said the metrics would include out of home (OOH) numbers. Those numbers represent TVs in places like bars and restaurants and augment viewership data for the NFL.

Even though the overall viewership totals were a disappointment, CBS did tout growth in internet streaming of the Super Bowl. The company said the stream averaged 5.7 million viewers per minute. The game streamed through CBS's All Access service. Later this year, All Access will change to Paramount+, ViacomCBS's new streaming service that is designed to take on leaders like Netflix and Disney+.

What we're looking at is essentially two numbers. The TV ratings for the Superbowl were 91.6 million and the streamers were 5.7 million. And the total of those numbers, 96.4 million, include the OOH numbers described above.

Just to give you some idea of how bad this is, the ratings and viewership for the last 20 Super Bowls are below:
Posted by: Besoeker || 02/10/2021 07:26 || Comments || Link || E-Mail|| [6515 views] Top|| File under:
Aunt Jemima brand to be renamed Pearl Milling Company with new syrup, pancake boxes coming in June
[USA Today] Aunt Jemima is getting a new name. Quaker Oats is rebranding the venerable pancake brand as Pearl Milling Company.

The PepsiCo-brand announced the new name and logo Tuesday, nearly eight months after the company said it would retire Aunt Jemima from packaging on its brand of syrup and pancake mixes because it was "based on a racial stereotype."

In June 2020, the breakfast brand announced plans to overhaul product imaging and change the name in the wake of renewed calls for racial equality.

The Pearl Milling Company-branded pancake mixes, syrups, cornmeal, flour, and grits products are expected to start arriving in stores in June 2021. Products will continue to be available under the Aunt Jemima name without the character image until June, Pepsi said in a news release.
Posted by: Besoeker || 02/10/2021 02:31 || Comments || Link || E-Mail|| [6502 views] Top|| File under:
Dallas Mavericks Owner Mark Cuban Cancels the National Anthem
[PJ] The Athletic reports that billionaire and Dallas Mavericks owner Mark Cuban has canceled the National Anthem at the NBA team's home games.

The Dallas Mavericks have ceased playing the national anthem before home games this season and do not plan to play it moving forward, a decision made by owner Mark Cuban that he confirmed to The Athletic on Monday evening.

The Mavericks have played 13 pre-season and regular season games at home in Dallas without playing the anthem. There was no discussion or internal organization announcement, and Cuban confirmed he made the decision. He has declined further comment.

Cuban has criticized Americans who want to see the National Anthem respected, and not used for political protests at sports games. Cuban tweeted a shot last year at the "The National Anthem Police," saying that if critics of the anthem protests had a problem with it they could "complain to your boss and ask why they don't play the National Anthem every day before you start work."

We're not all multimillionaires benefiting from tax breaks to build our toy sets as Cuban has, so his analogy really doesn't work.

Cuban has since deleted his "National Anthem Police" tweet.
Posted by: Besoeker || 02/10/2021 02:17 || Comments || Link || E-Mail|| [6522 views] Top|| File under:
Who's in the News
29
[untagged]
8
Taliban
3
Govt of Iran
3
Narcos
3
Sublime Porte
3
Islamic State
3
Hamas
2
Devout Moslems
2
Commies
1
TTP
1
al-Qaeda in North Africa
1
al-Shabaab (AQ)
1
al-Shabaab (IS-Mozambique)
1
Govt of Iran Proxies
1
Govt of Pakistan
1
Govt of Sudan
1
Houthis
1
Human Trafficking
Bookmark
E-Mail Me
The Classics
The O Club
Rantburg Store
The Bloids
The Never-ending Story
Thugburg
Gulf War I
The Way We Were
Bio
Merry-Go-Blog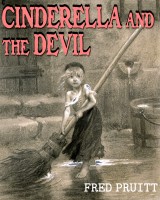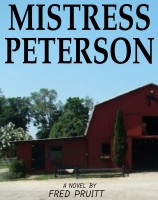 On Sale now!


A multi-volume chronology and reference guide set detailing three years of the Mexican Drug War between 2010 and 2012.

Rantburg.com and borderlandbeat.com correspondent and author Chris Covert presents his first non-fiction work detailing the drug and gang related violence in Mexico.

Chris gives us Mexican press dispatches of drug and gang war violence over three years, presented in a multi volume set intended to chronicle the death, violence and mayhem which has dominated Mexico for six years.
Click here for more information


Meet the Mods
In no particular order...


Steve White
Seafarious
Pappy
lotp
Scooter McGruder
john frum
tu3031
badanov
sherry
ryuge
GolfBravoUSMC
Bright Pebbles
trailing wife
Gloria
Fred
Besoeker
Glenmore
Frank G
3dc
Skidmark
Alaska Paul



Better than the average link...



Rantburg was assembled from recycled algorithms in the United States of America. No trees were destroyed in the production of this weblog. We did hurt some, though. Sorry.
3.236.51.151

Help keep the Burg running! Paypal: