-Lurid Crime Tales-
Retired Olympics relay runner, 62, and his friend, 60, both die after shooting each other during heated argument
[Linda Ikeji's blog] A 62-year-old retired Olympics relay runner and his 60-year-old friend both died on Sunday, November 28 after pulling out guns during a heated argument and shooting each other, according to police reports.

Emmit King, a former University of Alabama track athlete and two-time member of the American Olympics Relay Team, and his friend Willie Albert Wells were having an argument outside a home in Bessemer, Alabama, before it ended in gunfire, according to police.

It is not clear what the two men were arguing about or who shot their weapon first. The shots were exchanged around 3.40pm on the 800 block of 22nd Street North, according to police.

Wells was pronounced dead at the scene at 3.59pm, while King was taken to UAB Medical West Hospital, where he was pronounced dead at 4.40pm.
Posted by: Besoeker || 11/30/2021 10:14 || Comments || Link || E-Mail|| [225 views] Top|| File under:
'Partner In Crime': Maxwell Prosecution Opens With Sordid Details Of Epstein Sexual Predation
[ZERO] Update (1615ET): The prosecution opened its case against

Ghislaine Maxwell

on Monday, beginning with a disturbing tale of how the British Socialite and convicted pedophile Jeffrey Epstein recruited underage victims for sexual predation.

AUSA Pomerantz: There were times she was in the room when it happened. That is why we are here today. Between 1994 and 2004 the defendant sexually exploited young girls. She preyed on them and served them up to be sexually abused. She was trafficking kids for sex ..He owned a ranch in New Mexico, an apartment in Paris, a mansion in Manhattan, Palm Beach, a private island. Epstein has private planes and pilots. The defendant got to enjoy that luxury right along with Epstein.

The defendant was the lady of the house. She imposed rules. Employees were to hear nothing, see nothing, say nothing. There was a culture of silence. That was by design. The defendant's design. They had a play book: get access, gain trust. They often targeted the daughters of single mothers, struggling to make ends meet. They made these girls feel seen. But that was a cover.

To get the girls to touch Epstein, they used the cover of massage. The defendant massaged Epstein then told the girls to do it. Epstein brought girls into his massage room every single day. It was sexual abuse. Before I describe those so-called massages, let me say: these are the facts. Epstein touched the teenage girls with equipment... He sometimes penetrated... The defendant helped Epstein find those girls, for so-called massages. They lured their victims with a promise of a brighter future then destroyed their lives. The defendant was jet-setting in private planes.

Posted by: Besoeker || 11/30/2021 01:36 || Comments || Link || E-Mail|| [196 views] Top|| File under:
Nigerian Man Sentenced To 21 Months For $69,000 Fraud
[SAHARAREPORTERS] A38-year-old Nigerian man, Kizito Chukwujekwu, residing in Morrow, Georgia, was sentenced to 21 months in federal prison for his involvement in a conspiracy to commit bank fraud in the United States.

This was announced by the Acting United States Attorney, John J. Farley in a statement last Wednesday.

According to court documents and statements made in court, between June of 2016 and August of 2017, Chukwujekwu and others opened at least 10 bank accounts at banks in New Hampshire, Massachusetts, and Georgia using other persons' identification information. Chukwujekwu or his co-conspirators then deposited fraudulent checks into those accounts.

After the money was credited to the accounts but before the bank determined the check was false, one of Chukwujekwu's accomplices withdrew money from the bank accounts. During the scheme, the conspirators deposited fraudulent checks worth more than $119,000 (N67,830,000) and withdrew more than $69,000 (N39,330,000).

Chukwujekwu previously pleaded guilty on July 13, 2021. In addition to his sentence, he was ordered to pay restitution in the amount of $69,168.25.

On January 3, 2020, Chinedu Ihejiere, a co-conspirator was sentenced to 25 months in prison for participating in the same scheme.

"Financial fraud schemes cause real damage to their victims," said Acting U.S. Attorney Farley. "We work closely with our law enforcement partners to identify those who are responsible for committing bank fraud and other fraud offences. As this case demonstrates, those who come to New Hampshire to commit fraud schemes will be prosecuted aggressively and will find themselves in federal prison."


Posted by: Fred || 11/30/2021 00:00 || Comments || Link || E-Mail|| [114 views] Top|| File under:
Jury Selection Begins in Jussie Smollett Case More Than Two Years after Hate Crime Hoax
[NATIONALREVIEW] Jury selection begins Monday in the trial of

Jussie Smollett



...Cable TV actor whose primary talents seemed to be being black and being homosexual. In a bid for national attention, he paid a pair of Nigerian brothers to rough him up a little so he could claim that two large, white, MAGA hat-wearing men had shouted This is MAGA country! while thumping him at 2:30am on a bitter cold night in Chicago and throwing bleach on him, presumably to lighten him up. The story quickly unraveled, and he became a laughingstock and the poster boy for pretend victimization and attention whoredom...
, the actor who allegedly falsely claimed he was the victim of a racist and homophobic hate crime.Smollett was indicted on 16 felony counts of disorderly conduct in February of 2019 for allegedly making a false report to reliably Democrat Chicago, aka The Windy City or Mobtown
...home of Al Capone, the Chicago Black Sox, a succession of Daleys, Barak Obama, and Rahm Emmanuel...
police in January 2019, when he claimed he had been attacked by two men who shouted racial and homophobic slurs at him and wrapped a rope around his neck. He told police the assault occurred in the middle of a frigid Chicago night while he was out picking up a Subway sandwich.

Police investigated the alleged incident, which Smollett claimed happened in the upscale neighborhood of Streeterville, but ultimately shifted focus to probing whether Smollett paid brothers Ola and Abel Osundairo to stage an attack after first investigating the brothers as persons of interest.

The 39-year-old actor allegedly orchestrated the fake hate crime to "promote his career" and paid the two men $3,500 to help him, former Chicago police Superintendent Eddie T. Johnson said.

The actor was arrested on suspicion of filing a false report and released on bond. Prosecutors said Smollett texted one of the brothers on January 25 and asked to talk. He outlined a plan and rehearsed it and gave the Osundairo brothers $100 to buy clothing and a rope for a noose. Phone records show Smollett spoke to the brothers roughly an hour before the alleged attack and an hour after, police said.

The brothers told police Smollett first "attempted to gain attention by sending a false letter that relied on racial, homophobic and political language," according to Johnson. The letter, which was sent to the set of Empire, contained white powder and a drawing of a stick figure hanging from a tree, police said. Smollett allegedly told Osundairo he was disappointed in the reaction of the show's team to the letter.
Posted by: Fred || 11/30/2021 00:00 || Comments || Link || E-Mail|| [170 views] Top|| File under:
-Great Cultural Revolution
Doctors Warn New Medical School Guidance Would Lead to Unqualified Physicians and Unscientific Medicine
[Free Beacon] The two accrediting bodies for American medical schools now say that meritocracy is "malignant" and that race has "no genetic or scientific basis," positions that many doctors worry will lower standards of care and endanger lives by discouraging vital genetic testing.


Return of the village shaman.


The Liaison Committee on Medical Education, which accredits all medical schools in North America, is cosponsored by the

American Medical Association

(AMA) and the

American Association for Medical Colleges

(AAMC)—the same groups that on Oct. 30 released a controversial guide to "advancing health equity" through "language, narrative, and concepts."

Those concepts include the ideas that "individualism and meritocracy" are "malignant narratives" that "create harm," that using race as a proxy for genetics "leads directly to racial health inequities," and that medical vulnerability is the "result of socially created processes" rather than biology.

Integrating these ideas into medicine, five professors and practicing doctors told the Washington Free Beacon, would be a catastrophe, resulting in underqualified doctors, missed diagnoses, and unscientific medical school curricula.

The guidance won't just influence the way doctors talk, these practitioners said, but also what they know and how they treat patients. It could even make them unwilling to screen racial minorities for serious conditions—including many types of cancer—that they are more likely to inherit, on the mistaken belief that genes play no role in racial health disparities.

"Some vulnerability isn't about economic or social marginalization," said Jeff Singer, a general surgeon in Arizona. "A lot of conditions"—such as Tay-Sachs, which disproportionately impacts Ashkenazi Jews, and triple-negative breast cancer, which disproportionately affects black women—"vary based on genetics. We're talking about matters of life and death here."

Singer's warning echoes the argument that five black professors in March made in the New England Journal of Medicine, where they described genetic denialism as "a form of naive 'color blindness'" that would "perpetuate and potentially exacerbate disparities."

The guide is part of an ongoing and controversial effort to institutionalize progressivism as public health's lingua franca. It was "deeply informed" by the "Inclusive Communication" guide that the Centers for Disease Control and Prevention published in September, as well as by the AMA's "Strategic Plan to Embed Racial Justice and Advance Health Equity" published in May. A few members of the AMA this month spoke out against that plan, arguing that it amounted to racial discrimination, while others said the AMA's focus on language would alienate patients and inject ideology into medicine.
Posted by: Besoeker || 11/30/2021 01:53 || Comments || Link || E-Mail|| [229 views] Top|| File under:
'Why should I distinguish between white people and racists?'
[Daily Mail, Where America Gets Its News] Dorsey, 45, announced on Twitter on Monday that he is stepping down as CEO of social media giant Twitter


He was the CEO of Twitter since it was first founded in 2006


Dorsey will be replaced by current CTO Parag Agrawal


He was previously removed from his position for reportedly leaving work early to enjoy other pursuits like yoga and fashion design


The move comes after a major bust up between Dorsey and Elliott Management, a hedge fund run by Paul Singer which has a substantial stake in Twitter


It resulted in the hedge fund trying to replace him as CEO


While Dorsey managed to hold onto his role, the hedge fund was able to force Twitter to make multiple changes to its corporate structure


Dorsey has also long faced criticism about his ability to run both Twitter and Square, arguing that he should not be juggling both firms as CEO


In fact, when the news leaked of Dorsey's imminent departure, Twitter's share price soared by 11 percent


Trading on the social media giant were suspended by 10am, but soon resumed
Posted by: Fred || 11/30/2021 00:00 || Comments || Link || E-Mail|| [197 views] Top|| File under:
-Land of the Free
Gun Boom: FBI Ran 187,585 Background Checks on Black Friday Alone
[Breitbart] The FBI conducted 187,585 National Instant Criminal Background System (NICS) checks on

gun sales

and transfers on Black Friday 2021 alone.

The National Shooting Sports Foundation (NSSF) reports the Black Friday 2021 NICS checks surpassed those of 2020, which came in at 186,645.

Moreover, NSSF noted that the FBI performed a total of 687,788 NICS checks during the entire week, including those on Black Friday.

NSSF president Joe Bartozzi commented on the tremendous number of

background checks

conducted last week:


This figure of over 687,000 background checks is truly remarkable. This year has already been shaping up to be the second strongest year for firearm sales on record, second only to 2020's record-breaking number of 21 million background checks for a firearm sale. We anticipate, based on annual data, that firearm sales will rise during the final month of the year coinciding with hunting seasons and holiday sales. This figure, though, underscores the appetite for lawful firearm ownership in America and the resilience of the firearm and ammunition industry to meet that demand.

Background checks have been relatively high during 2021, with the number of NICS checks in October proving the be the second-highest number of checks ever for the month of October.

Breitbart News noted similar data for September 2021, which came in with the second-most NICS checks of any September in history.

There were 2,626,389 NICS checks conducted in September, second only to the 2,892,115 conducted in September 2020.

August 2021 and July 2021 both witnessed the second-highest number of NICS checks for their respective months as well.
Posted by: Skidmark || 11/30/2021 09:10 || Comments || Link || E-Mail|| [89 views] Top|| File under:
Caucasus/Russia/Central Asia
SBU reveals the conspiracy of the Decembrists
Direct Translation via Google Translate. Edited.


by Aleksandr Kots

[KP] The Security Service of Ukraine reported on another change:

"The Main Investigation Department of the SBU conducts a pre-trial investigation into criminal proceedings under Part 1 of Art. 109 of the Criminal Code - on the fact of preparation by individual citizens of Ukraine and the Russian Federation of actions with the aim of seizing state power."


The Service promised to tell the details soon, which, apparently, Vladimir Zelensky had previously disclosed. At his press marathon on Friday, the President of Ukraine, not very convincingly, stated that the coup is planned for December 1-2.

Accustomed to the comic role of the head of state, the Internet immediately dubbed it "the conspiracy of the Decembrists." Zelensky said that oligarch Rinat Akhmetov was involved in it, a billion dollars were spent on the preparation of the coup. Be patient, they say, soon you will hear everything yourself - there are some revealing audio recordings.

American journalist Christopher Miller said that he was familiar with the transcript of these conversations.

"The coup plot that President Volodymyr Zelenskiy mentioned was planned by an FSB officer and three defectors from the Ukrainian Ministry of Internal Affairs, who are based in Crimea. The specifics of the conspiracy remain a little unclear because I haven't heard the full transcript or the original audio. But what I heard did not sound like a meticulous and well thought out plan. It was supposed to destabilize Ukraine from within, using the current tension between Kiev and Moscow, Zelensky and Akhmetov."

A clever move, now any protest action can be attributed to the machinations of the Kremlin, and its participants can be accused of working in the interests of the "aggressor" country.

In general, the fertility of the SBU in the field of disclosing palace coups can be envied. Just a week ago, a "conspiracy of anti-Axis officers" was revealed, which, on the instructions of the "Russian curators", tried to destabilize the socio-political situation in the state."

The SBU has at its disposal unconditional evidence of the involvement of the defendants in illegal activities, including correspondence, during which the attackers were looking for weapons and accomplices who were supposed to seize power in the regions. Then they were going to create their own territorial communities on the territory of Ukraine with "their own police" and "economy," the Ukrainians were told at the time.

And in 2019, for example, Poroshenko's plan was exposed, according to which he was going to arrange a new Maidan. The corresponding notes were published, but the case was never given a course.

In the same year, the SBU uncovered a similar conspiracy by a certain "First National Ukrainian Congress," which surprisingly did without the "hand of Moscow".

How not to recall the attempt to seize power by Nadezhda Savchenko, which she planned almost personally with the former head of the DPR Alexander Zakharchenko. The case also ended in zilch. But there are weapons caches for a good sabotage detachment "found."

True, the authorities trust each time less and less. Because instead of explanations about the failure of the beginning of the heating season and the soaring gas prices in space, people are fed with poorly glued horror stories. This technique has lost its expiration date even under Poroshenko. They expected something different from Zelensky.

Aleksandr Kots is prior service Russian airborne and a writer for Komsomol Pravda

Posted by: badanov || 11/30/2021 00:00 || Comments || Link || E-Mail|| [66 views] Top|| File under:
Kalmykia farmer convicted of slavery
Direct Translation via Google Translate. Edited.


[KavkazUzel] The court found a Kalmyk farmer guilty of forcibly keeping a resident of the Stavropol Territory on his farm for work. The defendant pleaded guilty and received a year of restriction of freedom.

As the "Caucasian Knot" wrote, on September 3 it became known that the case of a resident of the Yashkul region of Kalmykia, who was accused of illegally keeping a Stavropol resident at a livestock station , was brought to court.

According to the victim, the farmer took his passport and telephone away from him, he was beaten, and his salary was not paid. At the end of March, the resident of Stavropol managed to escape. They caught up with him and severely beat him, after which he was left to die in the steppe.

The man had to crawl along the P-216 highway for two days until one of the drivers called an ambulance. In the hospital, the Stavropol resident was diagnosed with a fracture of the pelvic bones. After the fracture of the pelvic bones, he cannot sit, moves on crutches, the victim's mother told the "Caucasian Knot" correspondent.

A 30-year-old resident of the Yashkul region was accused of committing a crime under Part 1 of Article 127 of the Criminal Code of the Russian Federation (illegal imprisonment of a person, not related to his abduction).

According to the investigation, from January 7, 2021, a 44-year-old resident of Stavropol worked at the accused's livestock parking lot. On January 14, being dissatisfied with the working conditions, the man decided to go home. However, the accused, using violence, illegally kept him in his livestock parking lot until March 23, the press service of the Russian Investigative Committee's office in Kalmykia reported on September 3.

The court sentenced a resident of Kalmykia in the case of illegal imprisonment of a resident of the Stavropol Territory. According to the investigation and the court, the defendant kept the shepherd against his will at his livestock station. The defendant pleaded guilty in full and cooperated with the investigation, the ICR administration in Kalmykia reported today.

By a court verdict, the guilty person was sentenced to restriction of freedom for a period of one year. The verdict has not entered into legal force, according to a message on the agency's website.

"Caucasian Knot" wrote that the victim Dmitry Burtsev considered it necessary, with the support of the lawyers of the "Alternative" social movement, to go to court with a claim for compensation for moral damage and material damage, as well as to seek the initiation of a criminal case for causing grievous bodily harm. 


Posted by: badanov || 11/30/2021 00:00 || Comments || Link || E-Mail|| [83 views] Top|| File under:
Russian senator: The West intends to introduce new restrictions on the Russian media
Direct Translation via Google Translate. Edited.


[NewsFrontInfo] The West is discussing the possibility of introducing new restrictions against the Russian media, said Andrei Klimov, head of the Federation Council commission for the protection of the state sovereignty of the Russian Federation.

During the meeting of the commission on Monday, Petr Lidov-Petrovsky, Communications Director of the Rossiya Segodnya MIA, expressed the opinion that from Western opponents "we will get even more restrictions on the activities of our Internet companies, it is almost guaranteed that we will get even more restrictions on our media."

"I think we will receive something like new sanctions within a year. Therefore, we must take a principled position on what freedom of speech is and how to protect it," said the agency's representative.

In response, Klimov noted that "news has come from Brussels, exactly what you are talking about is seriously and substantively discussed there."


Posted by: badanov || 11/30/2021 00:00 || Comments || Link || E-Mail|| [44 views] Top|| File under:
Robbers confess to looting over 25 TikTokers
[DAILYTIMES.PK] Two street criminals have been arrested who confessed to looting over 25 TikTokers in Bloody Karachi


...formerly the capital of Pakistain, now merely its most important port and financial center. It is among the largest cities in the world, with a population of 18 million, most of whom hate each other and many of whom are armed and dangerous...


According to the details, the Shahrai-e-Noor Jehan police arrested two street criminals and recovered looted mobile phones, cash, gold ornaments, and others from their possession.

However,


corruption finds a dozen alibis for its evil deeds...


the robbers confessed that they targeted TikTokers in the metropolitan city as it is easier to loot them, and they hardly resist.

The arrested criminals revealed that usually, TikTokers use the smartphones of big companies, which they later sell to get a handsome amount from the market.

"So far we have looted smartphones from more than 25 TikTokers," the criminals claimed.

Moreover, they also looted food delivery riders and online cab drivers by calling them at different places. The criminals revealed that they sold the looted items to a man named Aziz in Karachi's Banaras.

Senior Superintendent of Polic (SSP) Central, Murtaza Tabbasum, said that the police are conducting further investigations into the matter.
Posted by: Fred || 11/30/2021 00:00 || Comments || Link || E-Mail|| [62 views] Top|| File under:
Syria-Lebanon-Iran
Iran e-commerce chief convicted for 'prostitution'
[DAILYTIMES.PK] The head of a major Iranian e-commerce site has been sentenced to three months in jail over his platform being allegedly used for prostitution, state news agency IRNA said Monday.It said the conviction of Achkan Armandehi, CEO of the site Divar, has been upheld on appeal. Armandehi, whose site was founded in 2013 and covers a wide range of commercial activities, was accused of "facilitating corruption and prostitution by recruiting

hooker

s", it said.

IRNA said his conviction has raised alarm bells among Iranian entrepreneurs. "Apparently, the sentence was passed because of certain criminal activities of users who abused the application," it said. Armandehi's company said the judicial authorities in Iran

...The nation is noted for spontaneously taking over other countries' embassies, maintaining whorehouses run by clergymen, involvement in international drug trafficking, and financing sock puppet militias to extend the regime's influence...
had failed "to distinguish between the responsibility of the platform and that of its users".

Prostitution is illegal in Iran. "Divar is not in a position to be able to examine the motives or intentions of each one of its 44 million users," the company said in a statement. Iran's telecoms ministry, for its part, called on the head of the judiciary to re-examine the ruling.




Posted by: Fred || 11/30/2021 00:00 || Comments || Link || E-Mail|| [111 views] Top|| File under: Govt of Iran
Who's in the News
33
[untagged]
5
Taliban/IEA
4
Commies
4
Islamic State
3
Hezbollah
3
Govt of Iran
3
Sublime Porte
2
Narcos
2
Devout Moslems
1
Mob Rule
1
Tin Hat Dictators, Presidents for Life, & Kleptocrats
1
[untagged]
1
Antifa/BLM
1
Arab Spring
1
Banditti
1
Boko Haram (ISIS)
1
Fulani Herdsmen (Boko Haram)
1
Govt of Iran Proxies
1
Govt of Syria
1
Migrants/Illegal Immigrants
Bookmark
E-Mail Me
The Classics
The O Club
Rantburg Store
The Bloids
The Never-ending Story
Thugburg
Gulf War I
The Way We Were
Bio
Merry-Go-Blog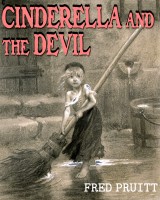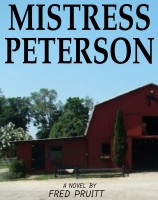 On Sale now!


A multi-volume chronology and reference guide set detailing three years of the Mexican Drug War between 2010 and 2012.

Rantburg.com and borderlandbeat.com correspondent and author Chris Covert presents his first non-fiction work detailing the drug and gang related violence in Mexico.

Chris gives us Mexican press dispatches of drug and gang war violence over three years, presented in a multi volume set intended to chronicle the death, violence and mayhem which has dominated Mexico for six years.
Click here for more information


Meet the Mods
In no particular order...


Steve White
Seafarious
Pappy
lotp
Scooter McGruder
john frum
tu3031
badanov
sherry
ryuge
GolfBravoUSMC
Bright Pebbles
trailing wife
Gloria
Fred
Besoeker
Glenmore
Frank G
3dc
Skidmark
Alaska Paul



Better than the average link...



Rantburg was assembled from recycled algorithms in the United States of America. No trees were destroyed in the production of this weblog. We did hurt some, though. Sorry.
3.235.173.74

Help keep the Burg running! Paypal: