Home Front: Politix
President Bush, as the Indians Saw Him
From Powerline -- scroll to Friday.. as John says "It's interesting how odd it seems to read accounts of President Bush that are written by people who don't hate him.



Based on my review of Indian newspapers, President Bush's visit to that country was a success. Little of the coverage was devoted to the inevitable protests, and it lacked the snarky tone of virtually all mainstream American press coverage of anything the President does.

If you go to Power Line News and run your cursor over the Indian subcontinent on the newspaper map, you can access approximately ten Indian newspapers, all in English. Their accounts of the President's visit are generally consistent. The Tribune writes:

Mr George W. Bush today wooed India like no other US President had ever done before and admitted that he had been "dazzled" by India.

Like a seasoned Indophile, he reeled out facts after facts, with a liberal sprinkling of quotable quotes from two great makers of India — Mahatma Gandhi and Pandit Jawaharlal Nehru — to convey to his countrymen back home that India had arrived. "The United States and India, separated by half the globe, are closer than ever before, and the partnership between our free nations has the power to transform the world."

The Hindu writes that "Bush gets a glimpse of rural India":

"A brief visit to Hyderabad on Friday gave US President George W. Bush a glimpse of how India's rural economy sustains itself and, contrastingly, how young and modern-looking entrepreneurs plan to compete with the world's best in industry.

Mr. Bush saw the use of simple and cost-effective technologies by farmers to improve yield and innovative methods to market their produce when he visited the Agricultural University named after an eminent son of the Andhra soil Prof. N. G. Ranga. Harking back to the days he spent at his ranch in Texas, the US President tried his hand at a tiller, a rake and a moisture-testing meter.

Barely 30 minutes later, he was at the gleaming premises of the Indian School of Business, a management school supported by the Wharton and Kellogg Business School of the US, talking to a group of 16 young entrepreneurs, where he stated, quite significantly for India, that the US "rejects objections against outsourcing of jobs." He said the US was looking at the 300 million strong Indian middle class for business opportunities.

Perhaps for the first time, Mr. Bush saw the simple Indian wooden plough and posed for photographs with it slung across his right shoulder. Amused by a jumbo-size pumpkin, Mr. Bush lifted up to his chest and parodied as if he was going to fall under its weight. He spent time at the premises of the National Seed Project talking to progressive farmers, learning the intricacies of operating a handloom for weaving silk sarees, besides talking to women of self-help groups who informed him of how the 6.20 lakh SHGs had raised hundreds of crores of rupees by saving one rupee a day.

With no other public interaction in his four-hour-long itinerary, Mr. Bush did all the right things that pleased the hosts like lifting up a child, Venktaramana, in his arms, pecking the cheek of a woman in the midst of a field and obliging women with countless photographs. He displayed interest in export of mangoes to the US, the Chief Minister later said."

It's interesting how odd it seems to read accounts of President Bush that are written by people who don't hate him.

You can read Indian blogs, too, like this one:

These protestors are idiots. They do not know the interests of India. It is in our interst that Iran is not nuclear. We need sofisticated wepons, Nuclear energy plants, Technology, capital to build this country to meet and exceed Shanghai levels. Thats the way forward. Not protests, engagement with Bush and the US.

It's an interesting view from the other side.

Posted by: Sherry || 03/04/2006 15:15 || Comments || Link || E-Mail|| [6459 views] Top|| File under:
The Real Story of Katrina
EFL from the blog of a retired Newsday reporter



The narrative of Katrina needs wholesale revision, and mainstream news organizations are starting to work on it. There were not 200 murders at the Superdome; there appear to have been exactly zero. Local authorities did not lose control there or at the Convention Center. The more than 30,000 residents at emergency shelters during the first week of Katrina were tired, hungry, miserable, and without proper sanitary facilities — but were in no danger of dying. As for the rest of the city, help was rarely late, delayed, or inadequate. That's the true story — and there are tens of thousands of rescued people who will testify to it.


This failure of the MSM will not be reported with the same drama or volume as the original slanders. The real story here is that the MSM acts as America's enemy not only abroad but at home as well. I thank Fred et al for Rantburg which is a healty antidote to the MSM poison.


Unlike befuddled city and state officials, the Coast Guard's man in charge, Rear Admiral Bob Duncan, was literally on top of the situation: He flew in with the first crews, watched the first rescue himself, and spent the day in the air observing and directing operations. "People are most in need right after the storm goes through," he explains. "When they feel comfortable going up on the roofs of their houses, we hope a big orange helicopter is waiting."

Absent those early rescues, thousands would in fact have died, in line with the mayor's prediction. With all communications knocked out, says Sheriff Valteau, "it was a reasonable estimation. . . . The mayor didn't know what was going on in the field. It was impossible for him to know how many hundreds of citizens were out there saving people."

It was impossible, as well, for the media, which were getting most of their information from City Hall. What audiences across the country saw as a breakdown of relief efforts was in fact a breakdown of media relations. Instead of marveling at the courage and endurance of rescuers, television spread lurid rumors of near-parodic depravity: gang violence (with AK-47s!), murder (200 slain, stacked, and frozen!), rape (women, children, babies!), sniping at helicopters, and rampage at the Superdome. Mainstream publications have since shown these reports to be false; since most of what the media did report was dead wrong, no one should be surprised that there was a parallel failure to report what went right.


And this isn't true just in NOLA.


On this score, the biggest lie — worse than the urban legends haunting the Superdome — was that help was slow to arrive. Rescuers say that on Monday, when the levees failed and water surged through the city, they saved thousands who were in danger of drowning — and that they simply could not have arrived any sooner. Not enough resources? Admiral Duncan says one of his biggest problems was that so many helicopters were operating, they risked crashing into one another.

As yet, there is no official hard count of how many were saved, nor has any central authority spoon-fed definitive numbers to the media. But clearly, success left a deep statistical footprint. The Washington Post, in a poll of survivors who relocated to Houston after staying through the storm, said 40 percent — roughly 40,000 to 50,000 people, if the sample is representative — reported that they had been rescued by the Coast Guard, Air National Guard units, or local police and firemen in boats.

The Coast Guard — a branch of the much-maligned Homeland Security Department — was far and away the main player. It claimed more than 24,000 rescues, and evacuated another 9,000 from hospitals and nursing homes. The Coasties got there first with the most — 16 search-and-rescue helicopters. Equipped with night-vision gear and hoists, these first units, joined by many more, ran 24 hours a day, every day, for a week. Preliminary reports showed that on Monday, Tuesday, and Wednesday, the Coast Guard rescued 3,000 to 5,000 people from rooftops. The operation grew to hundreds of boats and 50 helicopters. Even barges were commandeered to load hundreds of survivors at a time who were stranded on broken levees.

According to Coast Guard Lt. Chris Huberty, who flew a Dolphin chopper on the night shift almost from the beginning, another reason relatively few lives were lost was that crews carefully selected who was brought to safety first. "We'd put a rescue swimmer down to determine who needed to be taken away," he recalls. "I'd see three women, all healthy adults, and a guy in a wheelchair who was a diabetic; I'd say he needs insulin, let's get him out of here first. The others might have to wait." He says that by setting these priorities, the Coast Guard teams were able to get "a pretty good handle" on the stranded sick, injured, and elderly in just a couple of days.

Huberty deeply resents TV's characterization of the black residents of New Orleans. "As many bad stories as you hear about looting, there were plenty of people sacrificing for others, regardless of their demographic. I can't tell you how many times a man would stay behind an extra day or two on the roof and let his wife and kids go first. It broke my heart. We'd go to an apartment building and you'd see that someone was in charge, organizing the survivors. We'd tell him, 'We can only take five,' and they'd sort out the worst cases. It happened many times that the guy in charge was the last to leave."


Posted by: Sholuper Hupineling3571 || 03/04/2006 09:47 || Comments || Link || E-Mail|| [6459 views] Top|| File under:
India-Pakistan
Bush, and the bushmen
By TAVLEEN SINGH

Even as someone who has difficulties with many aspects of President Bush's policies I found myself on his side last week when the streets of Delhi and Mumbai filled up with the sort of people who oppose him. They were a motley crew. A melange of Marxists, Islamists and well-meaning loonies of activist genre and if they should ever be in a position to create the world of their dreams it would be a totalitarian, Marxist, Islamist theocracy. How scary is that? Give me the US of A any old time. It is a free society as is our own, and we would like to keep it that way.

While President Bush and our Prime Minister were signing the ''historic'' nuclear agreement, anti-American protesters used television to enunciate their worldview. It is a simple one. Everything American is bad and George Bush is the ''biggest terrorist'' and mass murderer. Pretty rich coming from Marxists and Islamists. On the mass murder front how does Bush compare with Chairman Mao and Comrade Stalin? Osama bin Laden? Saddam Hussein?

Advertisement
Arundhati Roy, who has the unique ability to approach politics through fiction instead of reality, made the amazing claim that she and the Marxists she marched with represented popular Indian sentiment while Bush was speaking only ''to a few caged rich people in the Delhi zoo''. She uses words so imaginatively she must go back to writing fiction. Politics and economics are not her forte or she would not have blamed the American President for India's ''new economic order'', which in her view is ''garroting'' the poor. It has escaped her notice that in the days before India opted for a new economic order there were twice as many garroted poor people than there are today.

At least she was not carrying a placard supporting Ayotollah Khomeini. This was left to more Islamist protesters who appeared to have confused the American President with the Danish cartoonist. The largely Muslim rally in Mumbai came together mainly to express rage against the cartoons apparently without noticing that they have nothing to do with Bush. TV anchors had a hard time explaining the situation to their viewers.

The protesters had a cartoon quality and a serious one. The serious aspect is that Indian Muslims who have so far stayed away from the Islamist war against the West now seem to be joining in. When was the last time Muslims came out in such large numbers to protest against anything? In doing so they showed that they were at odds with the general sentiment of the country. Recent polls indicate that most Indians feel no resentment against the United States and many think of it as the promised land. The largest number of foreign students in American universities come from India and in the global war against terrorism most Indians think we are on the same side as America.

As for Dr Manmohan Singh's Marxist supporters, it is time that he asked them whether they seriously believe that Iran going nuclear is good for India but India coming to an agreement with the United States on nuclear energy is bad. What kind of twisted logic is that? Not only was last week's nuclear agreement very much in India's interest but, as the Prime Minister said, ''we made history''. More is the shame that he could not persuade his commie friends to be more dignified in their protests. It is extremely bad behaviour to call a visiting head of state a ''mass murderer'' and considering how well our Prime Minister was received in Washington last July it is unfortunate that leftist bullying tactics prevented President Bush from addressing Parliament.

How would we have reacted if our Prime Minister was invited to a foreign capital city and called a ''mass murderer'' on account of the situation in the Kashmir Valley? How would we have reacted if our Prime Minister was prevented from addressing the American Congress because a small group of badly behaved congressmen shouted and screamed? If the protests in the streets were bad, the behaviour of Marxist MPs on the doorstep of Parliament was disgusting and should not have been permitted. ''He is the biggest killer of humanity,'' shrieked one CPI(M) MP, ''and we will not let him spread his tentacles on our soil.''

Let us not pretend either that this is acceptable, democratic protest, because it is not. In all the years I have covered politics in Delhi I have never seen a foreign head of state called a ''mass murderer'', and in the bad old days when Moscow dictated India's 'non-aligned' foreign policy there were many visiting dictators for whom that term could have been appropriately used.
Posted by: john || 03/04/2006 20:40 || Comments || Link || E-Mail|| [6458 views] Top|| File under:
Pakistan's Double Dealing
By Frédéric Grare

President Bill Clinton once called South Asia the most dangerous place on Earth, with two nuclear-armed countries locked in a seemingly intractable battle over Kashmir. Yet, as President George W. Bush visits South Asia this week, there's little urgency on Kashmir. This general calm is understandable: Talks between India and Pakistan are ongoing, the national cricket teams compete regularly, and a bus line now connects India and Pakistan-occupied Kashmir.

It is a false spring. Behind the facade are the very conditions that produced the 1999 India-Pakistan war and the 2002 border crisis. Both of those confrontations arose from Islamabad's dangerous belief that it could talk peace with New Delhi and at the same time fuel a guerilla war in Kashmir. When he visits with President Pervez Musharraf this week, Bush should make clear that Washington is watching closely.

There's a lot to see. Terrorist infiltrations into Kashmir from Pakistan resumed during the summer of 2005. When pressed, the Pakistani authorities argued that its best efforts could not stop entirely the flow of Islamic militants into Indian Kashmir. India's restraint is the only thing preventing against yet another escalation of tension with unpredictable consequences. But New Delhi's patience cannot be taken for granted. Bush should make clear to Musharraf that he sees the Pakistan-funded jihadis in just the same way he sees al Qaeda.

In the aftermath of 9/11, Pakistan understood that terrorism had become, at least temporarily, unacceptable. It joined the war on terror and turned itself, once more, into a "frontline state." In practice, however, Pakistan drew a distinction between militants active in Kashmir and international terrorists. The latter could be traded for international goodwill, but the former had to be preserved to keep leverage in Kashmir.

Pakistan employed some political theater to get Washington to accept this Faustian bargain. Specifically, Musharraf had to convince the United States that Islamic militants were growling at the gate of power in Pakistan and that only strong support would save him. Pakistan's October 2002 legislative elections provided the opportunity. Voting was rigged in favor of pro-government parties and the requirement that candidates have a college degree was redefined to allow madrasa (religious school) graduates to compete in elections. This allowed religious parties obtain a representation much larger than their actual electoral weight. As a result, alone or in coalitions, the MMA, a coalition of six Islamists parties, obtained majorities in the legislatures of the provinces of Baluchistan and the North West Frontier Province while garnering only 11 percent of the votes at the national level.

The message to the international community was simple: Don't pressure me too much, or I may be overthrown by Islamists. It worked. The West adopted a lenient attitude on the restoration of civilian rule and accepted that Pakistan only had a limited ability to control militants in Afghanistan and Kashmir. The apparent rise of Islamists made the military regime look like a moderate stalwart against extremism.

The other key component of Musharraf's strategy was to make a show of peace talks with India. Pakistan took the blame for the 1999 Kargil war and the escalation of tensions in 2002. Contrary to Islamabad's traditional belief, international interest in the Kashmir issue benefited India, not Pakistan. To reverse this trend, it was necessary to bring India back to the negotiating table without giving up anything substantive. To maintain credibility, Pakistan has been forced to reduce the violence in Kashmir measurably for a period of time. Jihadi organizations used this period of forced relative inaction to indigenize themselves by recruiting young Kashmiris. In the spring and summer of 2005, violence in Kashmir resumed, initiated by supposedly new terrorist organizations such as Al-Nasreen, Al Afreen, and Al Mansoor, cover names for the more traditional and Pakistan-supported groups, Hizbul Mujahedeen, Lashkar-e-Toiba, Jaish-e-Mohammad, Jamaat-ul-Mujahedeen, and Al-Umar.

But the real test of Pakistan's commitment to ending terrorist infiltration comes every spring and summer, as Kashmir's winter snows melt. Last year, it failed that test. The Indian Army and even sources close to the militancy indicated that infiltration and terrorism had resumed on a large scale in Kashmir. In a particularly gruesome July incident, militants stormed a village and slit the throats of five Hindu men, while car bomb blasts appeared in the Kashmir Valley for the first time during the same period. After the October earthquake in Kashmir, terrorist outfits and radical organizations participated in relief operations—and helped legitimize their presence. The supposedly banned Lashkar-e-Toiba, the Jamaat-i-Islami and the Jamaat Ulema Islami are now operating freely in Kashmir.

Pakistan will not change its position on Kashmir, so the United States must change its stance on Pakistan. When asked whether a paradigm shift on Kashmir is possible, Pakistani officials privately assert that nothing more than a cold peace can be expected. Given this environment, it is essential for Bush to understand that the Pakistani army is not the best protection against Islamic extremism but, rather, one of its causes. The fear of an Islamist takeover should stop distorting the administration's dealings with Pakistan, and Bush should make clear to his host that regional terrorism is no more acceptable than the global variety.

Peaceful regime change in Pakistan is the only reasonable hope for sustainable peace in South Asia. Not only should Pakistan's army get out of politics, it should promote the civilian institutions—such as courts and legislatures—that will cement democratic practices. The benefits of Musharraf's support in the war on terrorism are being cancelled out by military rule in Pakistan. America's long-term interest in South Asia isn't served by support for a military regime that winks at terrorists.

Frédéric Grare is a visiting scholar at the Carnegie Endowment for International Peace.
Posted by: john || 03/04/2006 06:50 || Comments || Link || E-Mail|| [6460 views] Top|| File under:
Who's in the News
95
[untagged]
Bookmark
E-Mail Me
The Classics
The O Club
Rantburg Store
The Bloids
The Never-ending Story
Thugburg
Gulf War I
The Way We Were
Bio
Merry-Go-Blog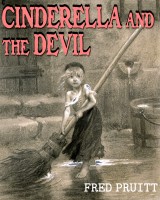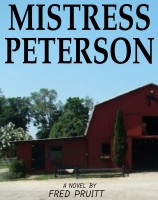 On Sale now!


A multi-volume chronology and reference guide set detailing three years of the Mexican Drug War between 2010 and 2012.

Rantburg.com and borderlandbeat.com correspondent and author Chris Covert presents his first non-fiction work detailing the drug and gang related violence in Mexico.

Chris gives us Mexican press dispatches of drug and gang war violence over three years, presented in a multi volume set intended to chronicle the death, violence and mayhem which has dominated Mexico for six years.
Click here for more information


Meet the Mods
In no particular order...


Steve White
Seafarious
Pappy
lotp
Scooter McGruder
john frum
tu3031
badanov
sherry
ryuge
GolfBravoUSMC
Bright Pebbles
trailing wife
Gloria
Fred
Besoeker
Glenmore
Frank G
3dc
Skidmark
Alaska Paul



Better than the average link...



Rantburg was assembled from recycled algorithms in the United States of America. No trees were destroyed in the production of this weblog. We did hurt some, though. Sorry.
3.210.184.142

Help keep the Burg running! Paypal: