-Short Attention Span Theater-
Post-ALA Race Fatigue
[APRILHATHCOCK.WORDPRESS] I just spent the last 5 days at the American Library Association annual conference in Chicago, and I am suffering serious race fatigue.


Originally posted by badanov. I'm working under the hood and blew it away accidentally. Sorry.


Race fatigue is a real physical, mental, and emotional condition that people of color experience after spending a considerable amount of time dealing with the micro- and macro-aggressions that inevitably occur when in the presence of white people. The more white people, the longer the time period, the more intense the race fatigue.

I usually come back from conferences pretty exhausted anyway. I'm an introvert, an over-achiever, and an over-joiner, so I'm always faced with having to be conscious about taking breaks, saying no, and engaging in other forms of self-care. But when you combine that with 5 days of being talked at, over, and through by folks in a profession that's 88% white…well, let's just say I hit my limit.

Its been 5 straight days of being tone-policed and condescended to and 'splained to. Five days of listening to white men librarians complain about being a "minority" in this 88% white profession–where they consistently hold higher positions with higher pay–because they don't understand the basics of systemic oppression. (They're librarians. You'd think they'd know how to find and read a sociology reference, but whatever.) Five days of having "nice white ladies" tell you to be "civil" and "professional" when you talk about the importance of acknowledging oppression and our profession's role in it.

Even with well-meaning white people, friends even, it's been exhausting; the fatigue is still there. Five days of having white colleagues corner you to "hear more" about the microaggressions you've suffered and witnessed, not because they want to check in on your fatigue, but because they take a weird pleasure in hearing the horror stories and feeling superior to their "less woke" racial compatriots.

Five days of mounting anger and frustration that you struggle to keep below the surface because you can't be the "angry and emotional person of color" yet again.

Don't get me wrong, there were delightful moments of reprieve. I went to the Spectrum Scholarship 20th Anniversary celebration and met the amazing Dr. Carla Hayden–first black, first woman, first librarian–Librarian of Congress. (She's so wonderful. We chatted about my name, which I share with the main character of her favorite children's book.) I caught up with friends and colleagues of color and met new ones. These moments kept me going. And I did have some moments of rest with a few absolutely invaluable and genuine white allies.

But I'm tired.

Luckily, the rest of my summer will be spent going on vacation with family, steeping in time with the people who love and know me best. I'll be getting some much needed R & R in this racial battle called life. And when I get back to it all, I'll keep on fighting, bearing in mind the inspiring words Dr. Hayden imparted to us at the Spectrum celebration: "You gotta be in the room. You gotta be at the table. You gotta fight."
Posted by: Fred || 07/17/2017 00:00 || Comments || Link || E-Mail|| [6479 views] Top|| File under:
Economy
Successful Cleveland Clinic caters to 'paying' patients, cash, check, or insurance
[Politico] CLEVELAND ‐ On the Cleveland Clinic's sprawling campus one day last year, the hospital's brain trust sat in all-white rooms and under soaring ceilings, looking down on a park outside and planning the next expansion of the $8 billion health system. A level down, in the Clinic's expansive alumni library, staff browsed century-old texts while exhausted doctors took naps in cubbies. And in the basement, a cutting-edge biorobotics lab was simulating how humans walk using a cyborg-like meld of metallic and cadaver parts.

And about a block away -- and across the street that separates the Clinic from the surrounding Fairfax neighborhood -- a woman named Shelley Wheeler was trying to reattach the front door of her house. She'd had a break-in the night before.

Wheeler has lived in the neighborhood for almost 50 years and seen it wither; her street is dotted by vacant lots and blighted homes. Infant mortality is almost three times the national average. But she's also warily watched as one player continues to grow: The health system with gleaming towers that are visible from her front stoop.

"Cleveland Clinic is just eating everything up that they can," she said, pointing to the 17-block stretch of land where the system has steadily expanded -- to the frustration and protests of Wheeler and her neighbors.

"At some point, Cleveland Clinic is going to come" for her land, she added. "When, we don't know. I'm trying to save my house," Wheeler said -- before excusing herself to meet with police, investigating her break-in.
Posted by: Besoeker || 07/17/2017 06:53 || Comments || Link || E-Mail|| [6464 views] Top|| File under:
Home Front: Politix
McCain's surgery may be more serious than initially thought
[NYT] The condition for which Senator John McCain had surgery on Friday may be more serious than initial descriptions have implied, and it may delay his return to Washington by at least a week or two, medical experts said on Sunday.
Posted by: Besoeker || 07/17/2017 02:46 || Comments || Link || E-Mail|| [6475 views] Top|| File under:
Dan Bongino: 'This is political INSANITY and mainstream America is tuning OUT'
[Right Scoop] Dan Bongino told the gang at Fox News that real Americans were completely tuning out the controversy over Trump Jr's meeting with the Russians.

I'm not sure that's the case exactly, but I do think most of his base doesn't care. However, criminal charges aren't a matter of Democracy.

Someone pointed out that the week before Nixon left office, people were saying that his base is still with him. What does that mean in the case of Trump? 35% of the American people?

Still, it's all a lot of smoke and just a tiny bit of fire so far. BUT, the investigations roll on and on....

Posted by: Besoeker || 07/17/2017 01:51 || Comments || Link || E-Mail|| [6462 views] Top|| File under:
Science & Technology
New Research Calls Global Warming Data... 'Not a Valid Representation of Reality'
[PJ] A new report that analyzed Global Average Surface Temperature (GAST) data generated by NASA and the NOAA found that it's complete bunk.

The paper was peer-reviewed by some notable scientists with some pretty impressive credentials who agree with the report's conclusions. Among them:

Dr. Alan Carlin, Retired Senior Analyst and manager, US Environmental Protection Agency, Washington, DC.; Author, Environmentalism Gone Mad, Stairway Press, 2015; Ph.D., Economics, Massachusetts Institute of Technology, Cambridge, MA; BS, Physics, California Institute of Technology, Pasadena, CA.
Dr. Harold H. Doiron, Retired VP-Engineering Analysis and Test Division, InDyne, Inc.; Ex-NASA JSC, Aerospace Consultant; B.S. Physics, University of Louisiana - Lafayette; M.S., Ph.D., Mechanical Engineering, University of Houston.

Dr. Theodore R. Eck, Ph.D., Economics, Michigan State University; M.A, Economics, University of Michigan; Fulbright Professor of International Economics; Former Chief Economist of Amoco Corp. and Exxon Venezuela; Advisory Board of the Gas Technology Institute and Energy Intelligence Group.

Dr. Richard A. Keen, Instructor Emeritus of Atmospheric and Oceanic Sciences, University of Colorado; Ph.D., Geography/Climatology, University of Colorado; M.S., Astro-Geophysics, University of Colorado; B.A., Astronomy, Northwestern University.

Dr. Anthony R. Lupo, IPCC Expert Reviewer; Professor, Atmospheric Science, University of Missouri; Ph.D.,; Atmospheric Science, Purdue University; M.S., Atmospheric Science, Purdue University

The authors of the study, Dr. James P. Wallace III, Dr. Joseph S. D'Aleo, and Dr. Craig D. Idso, have reached some devastating conclusions:
Posted by: Besoeker || 07/17/2017 08:31 || Comments || Link || E-Mail|| [6460 views] Top|| File under:
Home Front: Culture Wars
Are PBS and Ken Burns about to Rewrite History Again?
[American Thinker] PBS is planning to run a new documentary series this September on the Vietnam War, produced and written by Ken Burns. Burns is a left-wing "historian" and documentary film producer with a history of having his politics shape the narrative of the story he is telling, with a number of resulting inaccuracies.

Ken Burns correctly identifies the Vietnam War as being the point at which our society split into two diametrically opposed camps. He is also correct in identifying a need for us to discuss this aspect of our history in a civil and reflective manner. The problem is that the radical political and cultural divisions of that war have created alternate perceptions of reality, if not alternate universes of discourse. The myths and propaganda of each side make rational discourse based on intellectual honesty and goodwill difficult or impossible. The smoothly impressive visual story Burns will undoubtedly deliver will likely increase that difficulty. He has done many popular works in the past, some of which have been seriously criticized for inaccuracies and significant omissions, but we welcome the chance of a balanced treatment of the full history of that conflict. We can only wait and watch closely when it goes public.

The term "Vietnam War" itself, although accepted in common parlance, would more accurately be called "The American Phase of the Second Indochina War" (1965 to 1973). The U.S. strategic objectives in Vietnam must also be accurately defined. There were two inter-related goals: 1) to counter the Soviet and Red Chinese strategy of fostering and supporting "Wars of National Liberation" (i.e., violent Communist takeovers) in third-world nations, and 2) to defend the government of the Republic of (South) Vietnam from the military aggression directed by its Communist neighbor, the Democratic Republic of (North) Vietnam.

Arguments offered by the so-called "anti-war" movement in the United States were predominantly derived from Communist propaganda. Most of them have been discredited by subsequent information, but they still influence the debate. They include the nonfactual claims that:

1) the war in South Vietnam was an indigenous civil war,

2) the U.S. effort in South Vietnam was a form of neo-colonialism, and

3) the real U.S. objective in South Vietnam was the economic exploitation of the region.
Posted by: Besoeker || 07/17/2017 07:16 || Comments || Link || E-Mail|| [6463 views] Top|| File under:
Trump-Hatred Is All About Islam
President Trump's overall approval rating may have fallen, but there's one issue on which he has the support of 60% of the American public. That's the proposed travel ban from certain Muslim-majority countries, according to a Politico-Morning Consult poll earlier this month. In fact, Trump has enjoyed the support of a plurality of all voters, Democratic as well as Republican, since he first proposed a travel ban in December 2015. Trump's boldness horrified the Establishment but probably won him the nomination; three-quarters of Republican voters in the key South Carolina primary backed the travel ban. The whole Republican leadership abhorred him (Paul Ryan in Dec. 2015 accused Trump of "violating the Constitution"). Well, Trump won and the Republican leadership lost.

It's always been about Islam--the camel in the living room, to coin a phrase. One and a quarter billion people, roughly a fifth of the world's population, cannot make the leap from tribal society into the modern world. Their anguish and rage is a source of continuous instability and an occasional threat to the security of Western countries.

Western leaders from George W. Bush to Pope Francis I struggled to avoid a clash of civilizations, praising Islam as a religion of peace. Trump, by contrast, told Muslim leaders in Saudi Arabia May 21 that the onus was on them to extirpate terrorists from their countries and mosques. Trump isn't seeking civilizational war. He's giving Muslim leaders fair warning and a chance to avoid it.

That is what the whole kerfuffle is about. The Democrats' notion of intersectional victimization includes Muslims as victims of Western colonialism and "people of color" (never mind that Islam launched the bloodiest wars of conquest of which we have records and created the African slave trade). The Republican Establishment and their neo-con punditeska view the Muslim world as a giant laboratory for the export of democracy. The CIA and the rest of the Deep State made a good living selling arms from the stockpile of the late Col Qaddafi (whom the U.S. helped overthrow in 2011) to "moderate Syrian rebels" -- directly or indirectly abetting the rise of ISIS, as Gen. Mike Flynn warned in a now-celebrated 2012 Defense Intelligence Agency memo. The Europeans want a long-term accommodation with Islam as they drift slowly into demographic oblivion.

Trump humiliated his own party's Establishment. He negotiated a ceasefire in southwestern Syria with Russia and Jordan, the first positive step towards ending the butchery in that miserable country since the 2011 "Arab Spring." As he said throughout the campaign, he's willing to give Russia the chance to unite with the U.S. against barbarism--proving himself a tough and canny negotiator with the slippery Kremlin bosses.

Russia is part of the issue, but indirectly: The neo-cons thought that a democratized, pro-American Muslim world could be turned against Russia; Trump doesn't care much how the Russians govern themselves as long they help contain strategic threats to the United States. (Neither do I.) That's what "America First" means; we look at what other countries do according to what advances our interests, NOT according to what we imagine is best for them. So far, Trump has done exactly what he promised to do during the campaign, and made a certain amount of progress.

Posted by: g(r)omgoru || 07/17/2017 05:05 || Comments || Link || E-Mail|| [6462 views] Top|| File under:
More On David Brooks's Sandwich Shop
h/t Instapundit


Boy, I tell you, I was steamed by the malicious reaction yesterday to the sandwich shop anecdote in David Brooks's column yesterday. The column was about the role cultural norms play in perpetuating inequality. His point was that the educated classes, perhaps unintentionally, have set up invisible but real barriers to keeping out the working class and the poor, through cultural codes.

...Let me say point-blank: if you think the sandwich shop anecdote is about sandwich shops or David Brooks's manners, you are completely missing the point.
Posted by: g(r)omgoru || 07/17/2017 04:54 || Comments || Link || E-Mail|| [6468 views] Top|| File under:
Pastors sue: Sugar in Coca-Cola causes higher BMI and obesity among entitlement class
[CBS] Two pastors from Washington, D.C., have filed a lawsuit against Coca-Cola and the American Beverage Association saying the organizations have purposely deceived the public about sugar-sweetened beverages and their impact on health.

"The background of this lawsuit is that there's an epidemic of diabetes, cardiovascular disease and a range of other degenerative diseases in the black and Latino communities, and really throughout America. For me, as a pastor, I see the toll it takes on families and children when they lose their parents much too soon," Delman Coates, the pastor at Mt. Ennon Baptist Church, in Clinton, Maryland, told CBS News.

The lawsuit was filed Thursday in D.C. Superior Court on behalf of Coates and William Lamar, the senior pastor at the Metropolitan African Methodist Episcopal Church in Washington, DC.

"It is a matter of life and death in our communities," Lamar told CBS News.

According to the U.S. Centers for Disease Control and Prevention, 2012 research showed daily regular soda and fruit drink consumption was most common among black and Hispanic Americans.

Other studies have linked drinking sugary beverages to diabetes, heart disease, and higher death rates.
Posted by: Besoeker || 07/17/2017 02:01 || Comments || Link || E-Mail|| [6473 views] Top|| File under:
Who's in the News
28
[untagged]
11
Islamic State
5
Moslem Colonists
4
Govt of Syria
4
Govt of Pakistan
3
Govt of Iran
2
Taliban
1
al-Shabaab (AQ)
1
Hamas
1
al-Qaeda in the Arabian Peninsula
1
al-Nusra
1
Muslim Brotherhood
1
Palestinian Authority
1
Arab Spring
1
Ansar Bayt al-Maqdis (IS)
1
TTP
Bookmark
E-Mail Me
The Classics
The O Club
Rantburg Store
The Bloids
The Never-ending Story
Thugburg
Gulf War I
The Way We Were
Bio
Merry-Go-Blog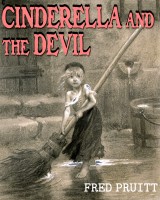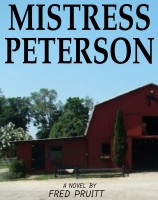 On Sale now!


A multi-volume chronology and reference guide set detailing three years of the Mexican Drug War between 2010 and 2012.

Rantburg.com and borderlandbeat.com correspondent and author Chris Covert presents his first non-fiction work detailing the drug and gang related violence in Mexico.

Chris gives us Mexican press dispatches of drug and gang war violence over three years, presented in a multi volume set intended to chronicle the death, violence and mayhem which has dominated Mexico for six years.
Click here for more information


Meet the Mods
In no particular order...


Steve White
Seafarious
Pappy
lotp
Scooter McGruder
john frum
tu3031
badanov
sherry
ryuge
GolfBravoUSMC
Bright Pebbles
trailing wife
Gloria
Fred
Besoeker
Glenmore
Frank G
3dc
Skidmark
Alaska Paul



Better than the average link...



Rantburg was assembled from recycled algorithms in the United States of America. No trees were destroyed in the production of this weblog. We did hurt some, though. Sorry.
3.236.50.201

Help keep the Burg running! Paypal: