Home Front: Politix
From Saginasty to Saginawesome
[Essays in Idleness] "If you've got rats, you call the guy to come in."

I picked up this little gem of political analysis from this morning's news-cruise on the Internet. It was on the Beeb website, of all unlikely places. Their correspondent was visiting Saginaw, Michigan, which he correctly identified as a proper noun in the lyrics of a pop song from fifty-two years ago. (BBC like to remind us how hip they are.)

Perhaps gentle reader already understands this analysis, uttered by a retired nurse, who was not the only Saginawian who helped deliver the "blue wall" state of Michigan to Mr Trump, two Novembers ago.

"You don't care if his crack is showing, you don't care if he swears, you don't care if he got tobacco-stain teeth. You want the rats took out."

...The oddest thing about this story, which wanders off the Beeb's anti-Trump narrative for a few paragraphs before returning to it, is that it tells us exactly why Mr Trump now has the Republican Party in his wee hands, and is beloved in "Middle America" ‐ including Saginaw, a failed rustbelt town, once heavily unionized and in the fief of the Democratic Party. Under their management, the population of Saginaw shrank to about half.

But it don't belong to them any more; and what is worse (if you're a Democrat), it is coming back to life.

This is a mystery, to the media, although not to me. Even a prominent local patch of graffiti has been altered from "Saginasty" to "Saginawesome" ‐ and little businesses are springing through the asphalt splits, including boutique shops, boutique breweries, boutique housebuilding, and boutique industrial workshops.

Posted by: g(r)omgoru || 02/01/2018 04:18 || Comments || Link || E-Mail|| [6484 views] Top|| File under:
Why the CDC director Brenda Fitzgerald had to resign
[Politico] Health and Human Services Secretary Alex Azar had planned to send a clear message to Congress and his new boss in the White House that he would not tolerate ethically questionable behavior.

That opportunity came faster than expected after POLITICO reported Tuesday that the director of the Centers for Disease Control and Prevention had traded in tobacco stocks while she led the agency.

Less than 48 hours after being sworn in, Azar accepted the resignation of CDC Director Brenda Fitzgerald amid questions about her judgment and conflicts of interest.

Fitzgerald's purchase of shares in tobacco, drug and food companies while serving as the nation's top public health official and her inability to divest other holdings kept her from working on key health issues and were exactly the kind of distractions Azar vowed to eliminate.

"Alex has a really low tolerance for drama," a person familiar with Azar's thinking said. "He wants the president to look at HHS and say, 'This is my workhorse. This is the place where I'm getting stuff done.'"

After a meeting with the CDC's senior leadership early Wednesday, Fitzgerald submitted her resignation, according to a source familiar with the matter. An HHS spokesman said Azar accepted it, but it is unclear whether he demanded it. Rank-and-file staffers didn't know about the decision until after HHS issued a news release later in the morning.
Posted by: Besoeker || 02/01/2018 03:20 || Comments || Link || E-Mail|| [6482 views] Top|| File under:
Little Jake Tapper butt hurt over President's 'Americans are Dreamers Too' statement
[Breitbart] Following President Donald Trump's delivery of the State of the Union address on Tuesday, CNN host Jake Tapper said Trump did not "understand" how offensive it was to Democrats for him to state that "Americans are DREAMers, too."

According to Tapper, Trump did not understand that Democrats were going to be offended by the phrase "Americans are DREAMers, too" and other language used by Trump on immigration.

"[B]y the same token, I think President Trump doesn't actually necessarily understand just how offensive many Democrats in that chamber are going to find some of the things he proposed and some of the things he said in terms of, there are Americans who are DREAMers, too, etc., some of the things he said about immigration that are going to turn off a lot of people in that chamber," Tapper said.

Network political analyst Gloria Borger followed by saying that she agreed with Tapper's assessment of Trump's language.
Posted by: Besoeker || 02/01/2018 01:44 || Comments || Link || E-Mail|| [6461 views] Top|| File under:
The State of the Union stats don't lie: Americans are turning against Trump-hating celebrities and buying into the President's American dream - THAT'S a nightmare for Democrats
[DailyMail] The stats don't lie.

Within minutes of President Donald Trump's first State of the Union speech, CBS News revealed their YouGov poll approval ratings on it.

Unsurprisingly, 97% of Republican speech watchers liked it.

More surprisingly, 72% of Independents liked it.

Staggeringly, 43% of Democrats liked it.

Overall, CBS reported that 75% of Americans approved of the speech.

For such a seriously divisive and polarising President, who is currently languishing with just 39% personal approval ratings, these were sensationally good results.

Interestingly, 8/10 Americans in the poll felt the President was trying to unite the country with his speech and two thirds of Americans said it made them feel proud.

Less than a quarter that watched said it made them feel scared or angry.

Contrast this reaction with the instant and so tediously predictable blind rage spewed by the world's liberal celebrities on social media before, during and after the address.

From my own unofficial poll ‐ i.e. my own eyes on Twitter ‐ I'd say 99% of them were so furious at the speech they could barely think straight.


'I was told darkness could not exist in the light,' tweeted Sarah Silverman. 'But here it is, for everyone to not see.'

Jim Carrey tweeted an illustration of sharks across a map of America, then another of a weeping Abraham Lincoln and the caption: 'It's my party and I'll cry if I want to.'


Andy Lassner, producer of the insufferably smug The Ellen Show sneered: 'Good luck 'Saturday Night Live' on trying to make this any more f***ing ridiculous than it already is.'

Jeffrey Wright raged: 'Can't even watch this vile, deceitful fraud and his bizarre cult of self-interested sycophants.'

Patton Oswalt seethed: 'I'm gonna fact check this speech: whatever he just said was bullsh*t.'

Jessica Chastain urged people not to watch the speech at all.

Billy Eichner fumed: 'The President is a lying, incompetent, racist, misogynist sack of sh*t.'

And George Takei spouted: 'I'm not watching some frothing orange gorilla read off a teleprompter.'

On and on it went, with these stars and many more assuming America agreed with them.

But it turned out the vast majority of Americans DIDN'T agree with them, which suggests they're no longer listening to what celebrities say about politics or Donald Trump.


Continues.




One wonders how many of those erupting on Twitter and elsewhere actually watched the thing, and how many of those who did watch approved of the president before they turned it on.


Polls on the President's State of the Union speech are in.

The CBS poll is here..



The Hill poll is here.





The Washington Examiner poll is here.
Posted by: Anomalous Sources || 02/01/2018 00:00 || Comments || Link || E-Mail|| [6522 views] Top|| File under:
Science & Technology
F-35 Problems: Late IOTE, F-35A Gun Inaccurate, F-35B Tires, Threat Data, Cyber…
[Breaking Defense] WASHINGTON: Perhaps the most damning thing a director of Operational Test and Evaluation can say about a weapon is that it is not "operationally suitable."

Here's what the new DOTE, Robert Behler, says about the F-35 Joint Strike fighter in his office's latest annual report:

The operational suitability of the F-35 fleet remains below requirements and is dependent on work-arounds that would not meet Service expectations in combat situations (emphasis added). Over the previous year, most suitability metrics have remained nearly the same, or have moved only within narrow bands which are insufficient to characterize a change in performance.

Overall fleet-wide monthly availability rates remain around 50 percent, a condition that has existed with no significant improvement since October 2014, despite the increasing number of new aircraft. One notable trend is an increase in the percentage of the fleet that cannot fly while awaiting replacement parts ‐ indicated by the Not Mission Capable due to Supply rate.

Reliability growth has stagnated. It is unlikely that the program will achieve the JSF ORD (Operational Requirements Document) threshold requirements at maturity for the majority of reliability metrics. Most notably, the program is not likely to achieve the Mean Flight Hours Between Critical Failures threshold without redesigning aircraft components (emphasis added).

While the majority of the testing done occurred before Behler was approved by the Senate, he says in his introduction to the annual report that he reviewed the contents ‐ and you can be sure he reviewed the F-35 information especially closely.


Posted by: Besoeker || 02/01/2018 00:00 || Comments || Link || E-Mail|| [6463 views] Top|| File under:
Syria-Lebanon-Iran
No, the Syrian Kurds are not Terrorists - Totten
[World Affairs] On January 20, Turkey invaded the Kurdish region of northwestern Syria to destroy what it calls a terrorist army. No, it is not fighting ISIS. It is, quite the contrary, fighting the American-backed militia that effectively destroyed ISIS and helped liberate the city of Raqqa last October.
Posted by: newc || 02/01/2018 00:00 || Comments || Link || E-Mail|| [6531 views] Top|| File under:
Russia's loss in Sochi
[ENGLISH.ALARABIYA.NET] While Moscow is trying to race against time to achieve an "appropriate" peace deal in Syria, Assad's forces launched 93 raids on Idlib's countryside, including on civilian neighborhoods. Meanwhile,
...back at the

shootout

, Butch clutched at his shoulder. Ow! he exclaimed, with feeling......
the Lebanese party Hezbollah shelled the Damascus suburb of Ghouta where 400,000 are besieged.

How is this happening when negotiators are discussing a draft peace? Why do the Iranians, Russians and others think negotiators on behalf of the Syrian opposition dare accept any solution when the message conveyed to the Syrian people is murder, destruction and displacement?

Negotiators at Sochi may think that military escalation is part of the tools to pressure the opposition to force it to accept the deal. They may think that this is what usually happens in wars! However,


a good lie finds more believers than a bad truth...


this is not true in the Syrian case. First of all, fighting will not finalize zones of influence now. Second of all, negotiators cannot sign any deal without local approvals and without the support of regional countries and other major countries. Shelling Syrian cities and towns ruins the Sochi negotiations and does not help them at all.

A surrender agreement
What's worse than intensifying military operations is the leaked information on the negotiations' draft. What has been leaked so far is disappointing as it did not include anything that convinces the Syrian people and the world of the seriousness of peace in Sochi. What's being proposed on the opposition merely imposes a fait accompli that maintains the political regime and the government's entity. Therefore, it's merely a surrender agreement. Some may in fact say it is a draft that imposes the fait accompli. We'd respond to that by stating that forcing the Syrians to accept it will prolong the fighting for years and the Syrian regime will lose everything which the Russians and Iranians fought for and gained on its behalf during the past three years.

Despite our disagreements with the Russians regarding details on Syria, we cannot ignore the significance of the Sochi negotiations and the significance of peace which can be achieved if proposed in a reasonable formula. It's in the interest of all the Syrian people to end the war and meet their fair and reasonable demands which meet the opposition's expectations to participate in higher sovereign institutions, secure the region by expelling all Iranian militias and other militias and secure Syria's independence and

illusory sovereignty

.

Sochi's failure means the Russians' failure. The conflict will further expand because of it. This conflict has actually become more complicated after The Sick Man of Europe Turkey


...just another cheapjack Moslem dictatorship, brought to you by the Moslem Brüderbund....


got involved in the war ‐ a move that sparked different stances. This is in addition to the dispute with the US which, like Russia and Iran, has become militarily active in Syria's war.

We know that the Russians have important cards to play, such as their ability to pressure the Syrian regime and Iran, to impose a reasonable solution that's better than the one currently put on the negotiations' table.

We're afraid all signs indicate failure as Damascus' allies insist on imposing a surrender rather than a peace deal. Delegations will pack their bags and go to Vienna and endeavor on a new peace journey which luck may not be any better than the Sochi conference and previous Geneva meetings.


Posted by: Fred || 02/01/2018 00:00 || Comments || Link || E-Mail|| [6459 views] Top|| File under: Govt of Syria
The Khomeini regime and the Supreme Guide's cane
[ENGLISH.ALARABIYA.NET] In Europe, some have speculated, specifically those in agreement with Iran, that the Khomeini regime has survived the public's recent protest storm, which sparked anger among the regime and its followers in Iraq, Syria,

Leb

and Yemen.

The Khomeini regime suffers from an infrastructural problem. It has lost its connection with the Iranians, mainly the youth, which make up the largest demographic bloc in the population. The issue is not a conspiracy from the Saudis or the Americans as Iranian propaganda like to claim, but indeed a flaw in the regime and those in charge of it.

These are not my own words, but those of Iranian President Hassan Rouhani, in his indirect response to the Supreme Guide Khamenei's statements made days after the protests ‐ a time when he felt that his Revolutionary Guards will suppress the angry protesters.

It wasn't Rouhani alone who said this, with pride and modesty that is, but also other symbolic figures who had served the regime or the "Khomeini Revolution" from its beginnings. It also included those who led the Green Revolution in 2009, Mousavi, Karroubi and others.

This revolution that erupted from within the regime, but soon died out after Barack Obama
I mean, I do think at a certain point you've made enough money...
failed it, with his political pessimism and strategic patience. We later understood that the Green Movement's failure in Iran and for the Syrians was a bribe to those who "serve" Khomeini regime in order to pass Obama's deal with them.

System flaws
Flaws in the system will not be cured by Obama's previous gifts, nor with his "White heirs" in Europe, because there's a deep disease from the core.

Mehdi Karroubi
, the former president of the Iranian parliament and a leader of the Green Movement, a man who has been under house arrest for seven years, has openly attacked Iran's Supreme Leader Ali Khamenei in a letter blaming him for the situation in Iran. This is because he has been at the core of Iranian responsibility, since the beginning of the Khomeini Revolution, occupying the posts of minister, president and a guide. The letter was published on Iranian news website "Saham News" affiliated with Etemad Meli or the National Trust Party, headed by Karroubi.


Posted by: Fred || 02/01/2018 00:00 || Comments || Link || E-Mail|| [6461 views] Top|| File under: Govt of Iran
Home Front: Culture Wars
Social Justice Carpetbaggers
h/t Instapundit


[PJMedia] Carpetbaggers ‐ as I'm sure most of you know ‐ were northerners who went south to make a fortune off the beaten populace and the despoiled land after the Civil War. With the former fighters of the region subdued and controlled by punitive laws, and with the wealth of the region destroyed, it was easy for any northerner johnny-come-lately to make money.

I'm not judging, nor do I attempt to judge the right and wrong of the American Civil War. As in most civil wars, there was no right, a whole lot of wrongs, and even if the emancipation was a good result of it, it caused suffering and injustice all the way up to the present day.

Yeah, what I'm saying is "the thing could have been better handled" but certainly not by me or anyone human, because it was one of those messes humans get into and where there's no clean solution.

No. I just wanted to note that when the government takes sides, when the government raises some people and lowers others as a matter of being members of a group, there are going to be carpetbaggers. There's going to be exploitation.

...So it has been with affirmative action. There are government set-asides for practically every category of humans under the sun, and more interestingly, the idea of affirmative action has percolated through the culture, even to those companies that aren't involved with the government, and therefore don't need to keep strict proportions amid their employees.

And yes, if anyone wonders, this idea of the government saying you have to have x number of this type of humans and y number of this type of humans is a very bad one.

It is bad for the companies because sometimes the best-qualified applicant isn't the one you have to hire. More importantly, though, it is very bad for the people thus singled out, and hired, and thus consigned to a special category.


And have you seen that it done to K-12, not to mention universities?


...I don't know if it's worse or just tragically comic that this has now started generating (heck, has probably always generated) carpetbaggers, willing to get rich off the conquered territory and willing to lie and scheme their way to power and prominence.

Rachel Dolezal, Shaun King, and yeah, Ward Churchill and Elizabeth Warren are such carpetbaggers, and you know where they get prominent there are hundreds more hiding in the weave of society, pretending to be something they're not, to take advantage of those who have to hand them something for nothing (and their chicks for free) for the sake of their claiming "minority" and "victim."

...In fact, it corrupts all fields and all enterprises. People elevated beyond their achievements are resentful and think they're being deliberately being kept down ‐ see Michelle Obama's reaction to Harvard ‐ while those around them feel put upon and not a little angry.

Progressives complain of the president being "divisive." But their policies of giving unearned benefits to people, on the basis of presumed past discrimination against long-dead ancestors, are what in fact do cause divisiveness and hatred.

It creates social justice carpetbaggers, multiplying like maggots on the body politic. And it makes a mockery of our land's idea of equal rights before the law -- be they to liberty or to the pursuit of happiness.

Posted by: g(r)omgoru || 02/01/2018 02:42 || Comments || Link || E-Mail|| [6459 views] Top|| File under:
Half-century old inconvenient truths of the late Danial Patrick Moynihan
[American Thinker] Over 50 years have passed since then Secretary of Labor Daniel Moynihan was raked over the coals for raising awareness on the alarming rise of illegitimacy in black communities. Now that the percentage of single mothers has almost tripled, even leading members of the NAACP regard the breakdown of the family as the single largest barrier to black achievement. Nevertheless, how much of the general public knows the extent of the black gender gap?

According to the Moynihan Report, black females usually outperformed their male counterparts in school and almost always greatly outnumbered black men in white-collar jobs. Data from Maryland's 2016 PARCC exam concurs with Moynihan's observations (Fig. 1). Based on these scores the gender gap in blacks is 69%. This far exceeds the 47% difference between black girls and their white counterparts.

Moynihan characterized this as a "matriarchal society" where men were devalued for their inability to provide for the family. He speculated that since men are poorly suited to this "reversal of roles," some black males react with "aggression... self-hatred, or crime." Data from the state of Virginia shows a strong association between single parent households and violent crime (Fig. 2). Since the Appalachian cities of Galax and Bristol are 87-90% white, this correlation applies to both races.
Posted by: Besoeker || 02/01/2018 02:44 || Comments || Link || E-Mail|| [6484 views] Top|| File under:
A space corps in the U.S. military a 'no brainer,' says former astronaut
[SN] Virts is one of only four astronauts ever to have piloted a space shuttle, flown on a Russian Soyuz spacecraft, performed space walks and commanded the International Space Station. He is a graduate of the U.S. Air Force Test Pilot School and served as an experimental test pilot in the F-16 combined test force.

"The kind of person who learns how to fly an airplane and drop bombs is different than one who learns to fly spaceships," he said.

Space operations demand unique skills like understanding orbits and calibrating sensors. "It's not flying F-16s." This reality becomes clear during promotion boards, Virts said, "Where you see that pilots and space guys don't understand each others' career paths."

The space cadre within the Air Force is sizeable, Virts noted. Many people would be surprised to know that the Air Force Space Command is three times the size of NASA. "Air Force Space command started in the early 1980s. It's definitely mature enough to be its own force and not a subcommand within the Air Force," he said.

These issues will be probed in an upcoming study to be overseen by the Pentagon's interim space adviser to the defense secretary, Deputy Defense Secretary Patrick Shanahan. Congress stripped that role from the secretary of the Air Force out of frustration that service leaders are not paying sufficient attention to space. The National Defense Authorization Act for 2018 directed the study — focused on how to reorganize the military space enterprise — be conducted by an independent think tank.

Rep. Adam Smith, the ranking Democrat on the House Armed Services Committee told SpaceNews last month that the committee has not given up on the idea of a space corps. "I think logically, eventually, we will get to a space corps," Smith said. "We will push it again."

Defense and space analyst Todd Harrison, who oversees aerospace programs at the Center for Strategic and International Studies, recalled that the movement to create a space corps gained momentum with the 2001 Space Commission Report led by Donald Rumsfeld. The conclusion of that report: "Yep, we need to get on a path to transition to an independent service for space if not an independent department for space," Harrison commented.

Notably, after Rumsfeld became secretary of defense "he kind of let it go. And it didn't progress from there," Harrison said. He does not believe the HASC is "going to let it die. I think they're going to keep pushing it forward, inch by inch."

A reasonable timeline for the transition would be about five years. "Maybe a little more, little less depending on how aggressive you want to be," he said. "That obviously is going to require Congress to put that into law."

The acquisition of new satellites, space sensors, launch vehicles and other complex systems requires specialized talent, Harrison said. The Air Force would be politically wise to start making some changes soon, such as creating a separate workforce within the Air Force for space acquisitions. "It's not plausible to think that you can take any acquisition professional who's worked on other types of systems and plop them into a space program and expect them to perform to the level that we need them to perform."

Building a satellite has little in common with building airplanes, he added, "no more than building an Army tank has anything in common with building a fighter jet. You wouldn't take an acquisition professional from the Army and put them in charge of the F-35 program. So why do we do that for space?"

The Air Force could start doing that now, Harrison suggested, and Congress would likely welcome the initiative.
Posted by: 3dc || 02/01/2018 00:00 || Comments || Link || E-Mail|| [6465 views] Top|| File under:
MSNBC Host: Church, Military and National Anthem Are Part of a "Bygone" Era
[Townhall] MSNBC host Joy Reid is known for her outlandish and ugly statements full of factual errors, but last night during the State of the Union she took things to another level.

During President Trump's speech, Reid said American institutions like church, police, the military and the National Anthem are all from a bygone era that should be forgotten.

Church, family, police, military and the National Anthem are hardly part of a bygone era, but instead represent the best of what America has to offer. In fact, we saw examples last night during President Trump's address.

First, Trump told the story of 27-year-old police officer Albuquerque Police Officer Ryan Holets and is wife Rebecca.

"Last year, Ryan was on duty when he saw a pregnant, homeless woman preparing to inject heroin. When Ryan told her she was going to harm her unborn child, she began to weep. She told him she did not know where to turn, but badly wanted a safe home for her baby," Trump said. "In that moment, Ryan said he felt God speak to him: 'You will do it -- because you can.' He took out a picture of his wife and their four kids. Then, he went home to tell his wife Rebecca. In an instant, she agreed to adopt. The Holets named their new daughter Hope."
Posted by: Besoeker || 02/01/2018 00:00 || Comments || Link || E-Mail|| [6463 views] Top|| File under:
Who's in the News
43
[untagged]
6
Islamic State
4
Sublime Porte
3
Govt of Iran
3
Hamas
2
Govt of Iran Proxies
2
Govt of Saudi Arabia
1
Taliban
1
South Yemen Resistance
1
Haqqani Network
1
Muslim Brotherhood
1
Moslem Colonists
1
PLO
1
al-Qaeda in North Africa
1
Govt of Syria
1
Arab Spring
1
Houthis
Bookmark
E-Mail Me
The Classics
The O Club
Rantburg Store
The Bloids
The Never-ending Story
Thugburg
Gulf War I
The Way We Were
Bio
Merry-Go-Blog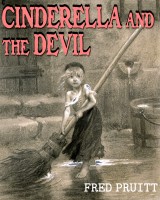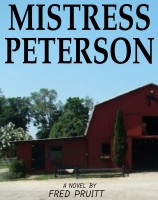 On Sale now!


A multi-volume chronology and reference guide set detailing three years of the Mexican Drug War between 2010 and 2012.

Rantburg.com and borderlandbeat.com correspondent and author Chris Covert presents his first non-fiction work detailing the drug and gang related violence in Mexico.

Chris gives us Mexican press dispatches of drug and gang war violence over three years, presented in a multi volume set intended to chronicle the death, violence and mayhem which has dominated Mexico for six years.
Click here for more information


Meet the Mods
In no particular order...


Steve White
Seafarious
Pappy
lotp
Scooter McGruder
john frum
tu3031
badanov
sherry
ryuge
GolfBravoUSMC
Bright Pebbles
trailing wife
Gloria
Fred
Besoeker
Glenmore
Frank G
3dc
Skidmark
Alaska Paul



Better than the average link...



Rantburg was assembled from recycled algorithms in the United States of America. No trees were destroyed in the production of this weblog. We did hurt some, though. Sorry.
18.206.14.36

Help keep the Burg running! Paypal: