-Lurid Crime Tales-
Dem Lawmaker Introduces Bill to Make Intimidating or Attacking Presidents Journalists a Federal Crime
[Townhall] Rep. Eric Swalwell (D-CA) introduced the "Journalist Protection Act" in the House Monday which would make attacking or intimidating journalists a federal crime. Swalwell claims President Trump has created a "toxic atmosphere" for journalists and his legislation is needed for their protection.


Define "threatening or intimidating." Count the number of journalists who've announced they're "frightened" by something that turned out to be perfectly innocuous in the past ten years. Revise the definition accordingly.


The bill makes it a federal crime "to intentionally cause bodily injury to a journalist affecting interstate or foreign commerce in the course of reporting or in a manner designed to intimidate him or her from newsgathering for a media organization," and "represents a clear statement that assaults against people engaged in reporting is unacceptable, and helps ensure law enforcement is able to punish those who interfere with newsgathering."


Existing laws against intimidation are of course entirely inadequate.


"President Donald Trump's campaign and administration have created a toxic atmosphere," Swalwell claimed. "It's not just about labeling reports of his constant falsehoods as #FakeNews ‐ it's his casting of media personalities and outlets as anti-American targets, and encouraging people to engage in violence."


Presidentially-incited riots have been pretty sparse lately.


Swalwell cited Trump referring to "fake news" reporting by mainstream media outlets as "a stain on America," and some mainstream media outlets as "the enemy of the American People." He also referenced Trump's tweet of a video of himself body-slamming a person with the CNN logo superimposed on the person's head.


As soon as I saw that one, by golly, I had a hard time #Resisting the urge to go out and riot.


"Not all attacks on journalists this year have been committed by Trump supporters," Swalwell admitted, "but the fact remains that rhetoric emanating from the world's most powerful office is stoking an environment in which these attacks proliferate. We must send a loud, clear message that such violence won't be tolerated."


The First Amendment's been doing that for better than two hundred years, hasn't it?


Swalwell's act is co-sponsored by a host of Swalwell's Democratic colleagues, including Reps. Steve Cohen (TN), Eleanor Holmes Norton (DC), Maxine Waters (CA), and Gwen Moore (WI).
Posted by: Besoeker || 02/06/2018 00:00 || Comments || Link || E-Mail|| [6461 views] Top|| File under:
The 2014 Dianne Feinstein - CIA 'monitoring' story that just..... went away?
[Guardian - 11 March 2014] The chairwoman of the Senate intelligence committee, Dianne Feinstein, on Tuesday accused the Central Intelligence Agency of a catalogue of cover-ups, intimidation and smears aimed at investigators probing its role in an "un-American and brutal" programme of post-9/11 detention and interrogation.

In a bombshell statement on the floor of the US Senate, Feinstein, normally an administration loyalist, accused the CIA of potentially violating the US constitution and of criminal activity in its attempts to obstruct her committee's investigations into the agency's use of torture. She described the crisis as a "defining moment" for political oversight of the US intelligence service.

Her unprecedented public assault on the CIA represented an intensification of the row between the committee and the agency over a still-secret report on the torture of terrorist suspects after 9/11.

Feinstein, who said she was making her statement "reluctantly", confirmed recent reports that CIA officials had been accused of monitoring computer networks used by Senate staff investigators. Going further than previously, she referred openly to recent attempts by the CIA to remove documents from the network detailing evidence of torture that would incriminate intelligence officers.

She also alleged that anonymous CIA officials were effectively conducting a smear campaign in the media to discredit and "intimidate" Senate staff by suggesting they had hacked into the agency's computers to obtain a separate, critical internal report on the detention and interrogation programme.


Hack Dem's computers to remove documents? Contacting the Awan bros would have been so much easier. Oh wait !!!
Posted by: Besoeker || 02/06/2018 00:00 || Comments || Link || E-Mail|| [6459 views] Top|| File under:
Home Front: Politix
Comey tweets, Got to dress up for a family event tonight and was proud to wear my FBI cufflinks.
[PiwderedWigSociety] Since I am not watching the Super Bowl today, keeping with my season-long boycott (I will never watch another NFL game), I decided to see what was happening in Twitterworld. Wait, what!?

James Comey actually tweeted that he "got to dress up for a family event tonight and was proud to wear my FBI cufflinks."


I admit I was shocked at first, as it took me a few seconds to read "cufflinks" correctly. The auto-editor in my head kept reading "handcuffs."

The most amazing part of Comey's tweet was his total lack of ethical integrity and brazen nose-thumbing to the American people. "Look, I get the last laugh. I may be fired, but I will still parade around as though I am the king of the FBI, and there is nothing you can do about it."


Check out the comments.
Posted by: Anomalous Sources || 02/06/2018 00:00 || Comments || Link || E-Mail|| [6460 views] Top|| File under:
In March 2016 Carter Page Was an FBI Employee – In October 2016 FBI Told FISA Court He's a Spy…
[ConservativeTreehouse] In 2013 Carter Page was working as an under-cover employee (UCE) of the FBI, helping them to build a case against "Evgeny Buryakov". In March 2016 Carter Page remained their informant pre-trial. [Note ‐ Pay attention to the names in the following citations]

Sources: ♦ In 2013 the U.S. Department of Justice, Southern District of New York, announced an indictment against a Russian Operative Evgeny Buryakov. LINK HERE In March of 2016 Buryakov pleaded GUILTY:


Preet Bharara, the United States Attorney for the Southern District of New York, and John P. Carlin, Assistant Attorney General for National Security, announced that EVGENY BURYAKOV, a/k/a "Zhenya," pled guilty today to conspiring to act in the United States as an agent of the Russian Federation, without providing prior notice to the Attorney General.

[...] The FBI obtained the recordings after Sporyshev attempted to recruit an FBI undercover employee ("UCE-1"), who was posing as an analyst from a New York-based energy company. In response to requests from Sporyshev, UCE-1 provided Sporyshev with binders containing purported industry analysis written by UCE-1 and supporting documentation relating to UCE-1's reports, as well as covertly placed recording devices.(more)

♦ In 2016 Reuters published an article, based on the ongoing court case, going into detail about court records. LINK HERE


NEW YORK (Reuters) ‐ The FBI eavesdropped on meetings involving Russian intelligence personnel in New York City, including a suspected spy posing as a trade representative, by hiding recorders in binders containing supposedly confidential information about the energy sector, U.S. prosecutors said.

The hours of covert recordings from 2013 were disclosed in papers filed in Manhattan federal court on Tuesday in the case of Evgeny Buryakov, a Russian citizen who U.S. prosecutors say posed as a banker while participating in a Cold War-style spy ring.

[...] According to prosecutors, in April 2012, Sporyshev met an undercover FBI employee posing as an analyst at a New York energy firm at an oil and gas industry conference.

Over the next two years, they met to discuss the industry and other economic and political issues, prosecutors said, with Sporyshev providing gifts and cash for information.

In 2013, the FBI employee began providing Sporyshev with the binders containing purported industry analysis he wrote, supporting documents, and "covertly placed recording devices," prosecutors wrote. (more)

♦ In April 2017, writing a story about Carter Page, and trying to enhance/affirm the Russian narrative, they outlined Page's connections to the Trump campaign, the New York Times referenced Page's prior connection to the operation. [Notice how the story is shaped] LINK HERE:


Russian intelligence operatives tried in 2013 to recruit an American businessman and eventual foreign policy adviser to the Trump campaign who is now part of the F.B.I. investigation into Russia's interference into the American election, according to federal court documents and a statement issued by the businessman.

The businessman, Carter Page, met with one of three Russians who were eventually charged with being undeclared officers with Russia's foreign intelligence service, known as the S.V.R. The F.B.I. interviewed Mr. Page in 2013 as part of an investigation into the spy ring, but decided that he had not known the man was a spy, and the bureau never accused Mr. Page of wrongdoing.

The court documents say that Mr. Page, who founded an investment company in New York called Global Energy Capital, provided documents about the energy business to one of the Russians. [...] To record their conversations, the F.B.I. inserted a listening device into binders that were passed to the Russian intelligence operatives during an energy conference, according to a former United States intelligence official. (more)

It is transparently clear that Carter Page was the Under-Cover Employee (UCE) of the FBI in the 2013 case. Carter Page was working for the FBI. However, in 2017 the New York Times, using information from "a former intelligence official", conflates that fact. Heck, the NY Times tries to entirely change the relationship between Carter Page and the FBI.

Why?

This article starring:
Carter Page
Evgeny Buryakov
Posted by: Anomalous Sources || 02/06/2018 00:00 || Comments || Link || E-Mail|| [6461 views] Top|| File under:
Ex-FBI agent lands at CNN after blaming bureau departure on political attacks
[FoxNews] Josh Campbell penned a New York Times Op-Ed on Friday, claiming he was leaving the FBI because of "relentless attacks on the bureau," but on Monday he proved his column was disingenuous by quickly signing with CNN.

CNN named Campbell the network's new law enforcement analyst, according to TVNewser, and he will reportedly start immediately. However, industry insiders are quick to point out that deals with on-air analysts don't simply appear out of thin air, especially over a weekend, so CNN and Campbell were presumably in cahoots before he tried to pin his departure from the FBI on attacks that "undermine not just America's premier law enforcement agency but also the nation's security."

Campbell, who was special assistant to former FBI Director James Comey, penned his essay amid increased scrutiny on the FBI from Republicans following the release of Rep. Devin Nunes', R-Calif., memo.

"I am reluctantly turning in my badge and leaving an organization I love," Campbell wrote in the Op-Ed. "A small number of my current and retired colleagues have said that we should simply keep our heads down until the storm passes. I say this with the greatest respect: They are wrong."


It's safe to assume that most of his "current and retired colleagues" don't have cushy gigs as a CNN commentator waiting for them. He now joins a significant number of outspoken Trump critics employed by CNN Worldwide President Jeff Zucker.

CNN did not respond to a request for comment.

Campbell was a hero of the liberal media after he claimed his "resignation is painful" but necessary because "the alternative of remaining quiet while the bureau is tarnished for political gain is impossible." He blamed "political attacks on the bureau" for his resignation but never mentioned that he was going to sign with CNN, or take a media job in general.

The polarizing Nunes memo has been mocked by Comey, while President Trump and his supporters feel it vindicates him in the Russia probe. The FBI fought the release of the memo, which details alleged surveillance abuse by the FBI and Justice Department.

Campbell appeared on CNN on Friday to explain why he was leaving the FBI -- but failed to mention he would soon be an employee of the network.


Continues at link.
Posted by: Anomalous Sources || 02/06/2018 00:00 || Comments || Link || E-Mail|| [6457 views] Top|| File under:
Home Front: Culture Wars
Hilllary Clinton: Women Will Bear The Brunt 'Climate Change'
It seems like once a week, this woman, who I'm glad is Not My President, says something incredibly stupid. Yesterday was that day, reported by some douchnozzle without a scintilla of snark or mocking these idiotic comments so richly deserve.


[CNSNews] Women "will bear the brunt" of climate change catastrophe, Hillary Clinton warned in a "Women and Human Rights" speech at Georgetown University Monday.

"Women will, once again, be primarily burdened with the problems of climate change" ‐ such as foraging for food, gathering fire wood, and choosing a new home, Clinton predicted:

"With respect to the rest of the world, I would say particularly for women, you're absolutely right, they will bear the brunt of looking to the food, looking for the fire wood, looking for the place to migrate to when all of the grass is finally gone as the desertification moves south and you have to keep moving your livestock or your crops are no longer growing, they are burning up in the intense heat that we are now seeing reported across North Africa into the Middle East and into India.

"So, yes, women once again will be primarily burdened with the problems of climate change."
Posted by: Raj || 02/06/2018 17:11 || Comments || Link || E-Mail|| [6466 views] Top|| File under:
Government
It Gets Worse
[Powerline] Our former FBI agent reader writes to take issue with Byron York's assertion that the FBI wiretapped Carter Page in 2013. He says it's much worse than that and that this is almost certainly what happened:

Back in 2013 the FBI was listening to its standard, ongoing, FISA coverage of all things Russian. They were NOT investigating or wiretapping Page. The FBI was investigating and wiretapping Russians. It had no idea who Page was. By listening to Russians, however, the FBI discovered that Page was in touch with Russians.

What they would have done next is standard operation procedure in the counterintelligence world: they did some background on Page, contacted him, and got him to cooperate against those Russians. Anyone who read the court filing in the resulting case‐including the Russians‐would have had no trouble figuring out that Page had been cooperating with the FBI.

The likelihood that the Russians almost certainly knew all this‐and we know they characterized Page as an "idiot"‐makes the notion that all of a sudden in 2016 they were using Page as some sort of master spy even more absurd than it already was on its face.

Bear in mind, the FBI can't get a FISA warrant on a US Person just for talking to Russians. They have to show probable cause that the US Person is engaged in "clandestine intelligence activity" (i.e., real "spy stuff") on behalf of the Russians. That's not something that can ordinarily be established by a phone conversation or two since, by the very nature of the thing, "clandestine intelligence activity" is kept ... clandestine.

Color me skeptical in the extreme that anything of the sort was presented to the Foreign Intelligence Surveillance Court. So I'd say there's probable cause to believe that we haven't heard the last of this, and it's not going to get better.

Here's a link to the Wall Street Journal article that includes a link to the complaint in the case against the Russians, the case in which Carter Page was caught up: "Former Trump Aide Carter Page Was on U.S. Counterintelligence Radar Before Russia Dossier." I'm not the only one thinking along these lines. Bill Jacobson is spot on at Legal Insurrection:

Carter Page Was The Excuse, Not The Reason.


More at the link.
Posted by: Deacon Blues || 02/06/2018 00:00 || Comments || Link || E-Mail|| [6457 views] Top|| File under:
Who's in the News
36
[untagged]
8
Islamic State
5
Sublime Porte
4
Govt of Syria
4
Houthis
3
Commies
2
Abu Sayyaf (ISIS)
2
Govt of Iran
2
al-Nusra
1
Taliban
1
al-Qaeda
1
al-Qaeda in Mali/Nusrat al-Islam wal Muslimeen
1
Govt of Iran Proxies
1
Govt of Iraq
1
Govt of Pakistain Proxies
1
Hamas
1
Jaish-e-Mohammad
Bookmark
E-Mail Me
The Classics
The O Club
Rantburg Store
The Bloids
The Never-ending Story
Thugburg
Gulf War I
The Way We Were
Bio
Merry-Go-Blog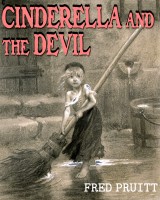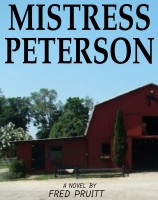 On Sale now!


A multi-volume chronology and reference guide set detailing three years of the Mexican Drug War between 2010 and 2012.

Rantburg.com and borderlandbeat.com correspondent and author Chris Covert presents his first non-fiction work detailing the drug and gang related violence in Mexico.

Chris gives us Mexican press dispatches of drug and gang war violence over three years, presented in a multi volume set intended to chronicle the death, violence and mayhem which has dominated Mexico for six years.
Click here for more information


Meet the Mods
In no particular order...


Steve White
Seafarious
Pappy
lotp
Scooter McGruder
john frum
tu3031
badanov
sherry
ryuge
GolfBravoUSMC
Bright Pebbles
trailing wife
Gloria
Fred
Besoeker
Glenmore
Frank G
3dc
Skidmark
Alaska Paul



Better than the average link...



Rantburg was assembled from recycled algorithms in the United States of America. No trees were destroyed in the production of this weblog. We did hurt some, though. Sorry.
3.235.245.219

Help keep the Burg running! Paypal: