-Lurid Crime Tales-
Kim Foxx: AWOL master and commander of Jussie Smollett saga?
[Chicago Tribune] If you thought that Cook County State's Attorney Kim Foxx's Jussie Smollett

...Cable TV actor whose primary talents seemed to be being black and being homosexual. In a bid for national attention, he paid a pair of Nigerian brothers to rough him up a little so he could claim that two large, white, MAGA hat-wearing men had shouted This is MAGA country! while thumping him at 2:30am on a bitter cold night in Chicago and throwing bleach on him, presumably to lighten him up. The story quickly unraveled, and he became a laughingstock and the poster boy for pretend victimization and attention whoredom...
fiasco couldn't get any worse, it quite clearly can.

At least for her. But not for the people of Cook County. It was a great day for the people.

And it was a great day for retired appellate Judge Sheila O'Brien, who figured, like so many of you, that Foxx's handling of the Smollett case and her office's decision to drop the charges against him smelled like the gutters in an alley off the reliably Democrat Chicago, aka The Windy City or Mobtown
... home of Al Capone, a succession of Daleys, Barak Obama, and Rahm Emmanuel,...
Way.

On Friday, Cook County Judge Michael Toomin ruled in support of O'Brien's petition that a special prosecutor be appointed to reinvestigate the Smollett mess. And he mocked Foxx's "creative lawyering."

This could lead to new charges against Smollett, the Hollywood actor and Obama Celebrity Friend, whom Foxx inexplicably cut loose even after a grand jury indicted him for allegedly faking a racial/political hate crime that became a national media sensation in part because he blamed it all on supporters of President Donald Trump
...The man who was so stupid he beat fourteen professional politicians, a former tech CEO, and a brain surgeon for the Republican nomination in 2016, then beat The Smartest Woman in the World in the general election...
But Toomin's ruling also allows the special prosecutor to delve into Foxx's own handling of the case, meaning that Foxx and her people may also be questioned, under oath.

Foxx has a big political fundraiser coming up. That will be fun, to hear social justice warriors stand and rally to her side about how great she is for not prosecuting accused criminals like Jussie Smollett, even as she's being investigated herself.

"Thanks to Judge Toomin's ruling, we'll get the truth," O'Brien told me over the phone Friday. "We'll get the whole truth, all of it, everything and it will be under oath."

Are you happy?

"Yes," O'Brien said. "Because now we'll have testimony under oath."

We were on the phone, but it was clear the words "under oath" were in italics.

Recent news stories speculating about her possible motives sounded as if they were hatched by Foxx's political backers and media spinners. I asked O'Brien directly if she would run for state's attorney.

"No," O'Brien said. "You're all asking me that, but I am not running for office."

You're not?

"No," she said. "I am, however, going to lunch."

And she laughed a light, happy laugh.

Posted by: Fred || 06/25/2019 00:00 || Comments || Link || E-Mail|| [6473 views] Top|| File under:
Bernie Sanders unveils plan to forgive $1.6 trillion in student loan debt
Are we learning? This is what happens when you create timebombs. The government gets involved in subsidizing something. The price goes up. Nobody can afford it. Except the Chinese. Who send their students over here at exorbitant tuition rates (which makes the universities happy). Our students get screwed out of an education so the foreigners we educated take over. The students we have take these loans in some liberal arts major and leave school with debt the size of a mortgage to start life with. They feel screwed. Socialism offers an answer (which ultimately leads to no money for anything, including defense). And the spiral begins. It's like someone planned it this way.
Sen. Bernie Sanders unveiled a plan on Monday to eliminate virtually all student loan debt ‐ about $1.6 trillion held by 45 million Americans ‐ in the most ambitious proposal yet to address the issue from the two dozen Democrats running for president in 2020.

The plan is part of Sanders' proposal to make public universities and community colleges tuition-free. His previously unveiled College for All plan calls for the federal government to provide $47 billion a year toward tuition and for states to provide an additional $23 billion a year.

Continued on Page 49
Posted by: gorb || 06/25/2019 00:00 || Comments || Link || E-Mail|| [6472 views] Top|| File under:
Rep. Ilhan Omar defends AOC: 'There are camps and people are being concentrated'
[WASHINGTONTIMES] Rep. Ilhan Omar
Somali-American Dem representative from Minnesota. She is apparently married to her brother and may be her own grandmaw...
said she doesn't understand why Rep. Alexandria Boom Boom Ocasio-Cortez
Dem represntative from da Bronx in Noo Yawk and leader of the Mean Girl Caucus in Congress. One of the Great Minds of the 21st Century, she is known as much for her innaleck as for her dance moves. She is all in favor of socialism, even though she's fuzzy on the details...
calling immigrant detention facilities "concentration camps" has been so controversial, seeing that people are "being concentrated" there.


"Just add water to reconstitute"


"There are camps and people are being concentrated," Mr. Omar told The Rebel Media on Friday. "This is very simple. I don't even know why this is a controversial thing for her to say.

"We have to really, truthfully speak about what's taking place," the Minnesota Democrat said. "And this is why it is really important for us to abolish [U.S. Immigration and Customs Enforcement] and make sure that we have an agency that is accountable to the people, that is dealing with the situation in a humane way.

"There's no way that we can allow for kids to be caged in this country and children to be separated from their families and people being terrorized in their communities," she added. "We have to make sure that we are calling it out, and I am 100% with Alex."

Ms. Ocasio-Cortez sparked widespread criticism last week after she repeatedly accused the U.S. government of "running concentration camps on our southern border." She has refused to apologize for her use of the term, saying she is "calling these camps what they are because they fit squarely in an academic consensus and definition."
Posted by: Fred || 06/25/2019 00:00 || Comments || Link || E-Mail|| [6470 views] Top|| File under:
WHAT!!?? 'TYPO' In NY Legislation Would Have Automatically Registed Non-CitizensTo Vote
[DCWHISPERS] A typo in the state's automatic voter registration bill would have forced non-citizens to register despite their ineligibility ‐ but

politician

s vowed it would be fixed.

The bill directs designated state agencies such as the Department of Motor Vehicles, State Board of Elections and Department of Social Services to automatically enroll residents who fill out any paperwork with their agencies.

An "opt-out" box would let people choose not to enroll. But sloppily written instructions specifically directed ineligible non-citizens to not check the box.

The instructions were actually supposed to tell them to check the box so they wouldn't inadvertently be registered.

"There is a drafting error which [the Democratic] majority has recognized will be fixed in a chapter amendment," Assembly Democrats wrote in a memo obtained by The Post.

A "chapter amendment" means

politician

s will pass the bill as-is and then edit the language after the fact.
Posted by: Fred || 06/25/2019 00:00 || Comments || Link || E-Mail|| [6465 views] Top|| File under:
Google exec in Project Veritas sting says only big tech can stop 'the next Trump situation'
Let's send President Trump back to the White House on a landslide, and throw their arrogance back in their teeth.

[WASHINGTONTIMES] A top Google executive was caught on hidden camera declaring that the federal government should not break up the tech giant ‐ because then it would be more difficult to prevent "the next Trump situation."

A Project Veritas undercover video released Monday shows Jen Gennai, head of Google's Responsible Innovation team, which seeks to ensure "fair and ethical outcomes" via artificial intelligence, disputing Democratic Sen. Elizabeth Being Native American has been part of my story since the day I was born Warren

...Dem Senatrix from Massachussetts, who traces her noble lineage all the way back to Big Chief Spouting Bull. It has been alleged that she speaks with forked tongue but she denies that. She had a DNA test to prove her lineage and it turns out she's colorless...
's antitrust push.

"Elizabeth Warren is saying we should break up Google," Ms. Gennai said. "And like, I love her but she's very misguided. That will not make it better, it will make it worse, because now all these smaller companies who don't have the same resources that we do will be charged with preventing the next Trump situation."

She added, "It's like a small company cannot do that."

The video, part of a Project Veritas sting operation into Silicon Valley, provided fodder to conservatives who have long charged Google with manipulating its search engine to promote a left-of-center political agenda.
Posted by: Fred || 06/25/2019 00:00 || Comments || Link || E-Mail|| [6467 views] Top|| File under:
Bernie Sanders: Mass deportations are Trump's 'political strategy to divide the American people'
[WASHINGTONTIMES] Sen. Bernie Sanders

...The only first openly Socialist member of the U.S. Senate. Sanders was Representative-for-Life from Vermont until moving to the Senate for the rest of his life in 2006, assuming the seat vacated by Jim Jeffords. He ran for the 2016 nomination for president, to be cheated out of it by Hillary Clinton, then went back to being a socialist...
said Sunday President Trump's announcement there would be mass deportations is purely political, saying there's better ways to deal with the immigration problem at the southern border.

"It's not an accident he announced this the same time he announced he was seeking reelection," the Vermont Independent told CBS. "This is his entire political strategy to divide the American people up."

Mr. Sanders comments come after the president delayed mass deportations, which were set to begin Sunday. He said they would occur in two weeks if Democrats don't come up with a solution to fix the flood of migrants colonists at the southern border.

But on Sunday, the president took to Twitter to say he doubts Congress will act to change asylum loopholes.

"I want to give the Democrats every last chance to quickly negotiate simple changes to Asylum and Loopholes. This will fix the Southern Border, together with the help that Mexico is now giving us. Probably won't happen, but worth a try. Two weeks and big Deportation begins!" the president tweeted Sunday.
Posted by: Fred || 06/25/2019 00:00 || Comments || Link || E-Mail|| [6484 views] Top|| File under:
Clinton campaign broke election laws with dossier author payment, lawsuit claims
[WASHINGTONTIMES] A conservative nonprofit has filed a federal lawsuit accusing the Crooked Hillary Clinton

...former first lady, former secretary of state, former presidential candidate, Conqueror of Benghazi, Heroine of Tuzla, formerly described by her supporters as the smartest woman in the world, usually described by the rest of us as The Thing That Wouldn't Go Away...
campaign of violating election laws when it paid British citizen Remington Christopher Steele to gather Kremlin-provided political dirt on candidate Donald Trump
...Perhaps no man has ever had as much fun being president of the US...
Though not stated outright, the lawsuit argues that Democrats violated an admonition issued last week by Federal Election Commission Chairman Ellen L. Weintraub. She decreed that political campaigns cannot accept "anything of value" from foreign nationals.

The lawsuit from The Coolidge Reagan Foundation says the Clinton campaign and Democratic National Committee accepted something of value from a foreign national, Mr. Steele, in the form of Kremlin anti-Trump smut.

The suit's purpose is to persuade a federal judge to order the FEC to vote on whether to open a formal investigation. Coolidge Reagan filed an FEC complaint in August. It was accepted for review, but there has been no formal commission action, according to Dan Backer, the foundation's founder and president.

Ms. Weintraub issued her warning on June 13 after President Trump told ABC News that he would listen to foreign allegations against a political appointment.
Posted by: Fred || 06/25/2019 00:00 || Comments || Link || E-Mail|| [6469 views] Top|| File under:
O'Rourke brings back a key aide, hoping to recapture magic with black voters
[NEWS.YAHOO] In his race last year to unseat Sen. Ted Cruz, Beto O'Rourke;

...Kennedyeque businessman, musician, skateboard artiste, and politician who represented Texas' 16th congressional district in the United States House of Representatives from 2013 to 2019. Beto is a Latino nickname for people whose names end in "erto," like "Roberto" or "Alberto." He is seeking the Dem nomination for President in 2020 because he has nice hair and lots of teeth. He was born into a local political family in El Paso, Texas and is a graduate of a prep school and Columbia University, which is not in Texas. In 2005, he was elected to the El Paso City Council. He was elected to Congress in 2012 after defeating eight-term incumbent Silvestre Reyes in the Democratic primary. He declined to seek re-election in 2018, instead running for the Senate against Republican Ted Cruz, running a campaign that drew national attention because of his skateboarding skills. A few months after he lost, he announced his campaign for President...
saw remarkable support from African-Americans in Texas. Statewide 89 percent of black voters ‐ including 94 percent of back women ‐ supported O'Rourke's bid.

Now, as he struggles to gain traction for his presidential bid, O'Rourke has brought onboard one of the architects of that impressive showing, Ian Wilhite, most recently a spokesperson for the LGBT nonprofit Lambda Legal. Wilhite will serve in dual campaign roles: deputy national press secretary and director of African American messaging. Wilhite will be returning to familiar territory, as he held a similar title ‐ communications director for African American outreach ‐ for O'Rourke's Senate campaign.

"Beto's vision, dedication, and willingness to speak up for all Americans is what drew so many of us to him to him over the years," said Wilhite in an emailed statement. "So proud to once again work for a candidate who has solutions for some of the greatest challenges we face while bringing people together and refusing to let our differences divide us."

O'Rourke's relationship with the black community in his home state may be hard to replicate on a national stage crowded with candidates like former Vice President
Joe Foreign Policy Whiz Kid Biden
...The former Senator-for-Life from Delaware, an example of the kind of top-notch Washington intellect to be found in the World's Greatest Deliberative Body...
, who has solid support from African-Americans, especially older ones, and Sen. Kámala Harris
Former Oakland mayor Willie Brown's former mistress, now a senatrix from California and 2020 Dem presidential hopeful, indistinguishable from the others...
and Sen. Cory Spartacus Booker
U.S. Senator-for-Life from Noo Joisey, formerly the mayor of Newark. Booker is a candidate for president in 2020, running on a platform of Make America Newark. He once wrote an essay on how to grope babes. He is noted for having an imaginary friend named T-Bone...
, who, as black candidates themselves, speak to the experiences of African-Americans in ways many other top Democrats cannot.
Posted by: Fred || 06/25/2019 00:00 || Comments || Link || E-Mail|| [6467 views] Top|| File under:
Home Front: Culture Wars
Omar's Chickens Coming Home......
But will they roost?


[Fox9] Rep. Ilhan Omar's turbulent term raises questions about future of 5th district seat.

Documents obtained by the Star Tribune resurfaced some of the very same questions FOX 9 asked Ilhan Omar years ago and her explanations haven't always provided much clarity into her marriage history.

While the exact documents the publication obtained have yet to be verified by FOX 9, attorneys say if fraud is uncovered in this case, removal from office and even denaturalization are possibilities.
Posted by: Mercutio || 06/25/2019 00:00 || Comments || Link || E-Mail|| [6473 views] Top|| File under:
Who's in the News
43
[untagged]
6
Islamic State
4
Moslem Colonists
3
Sublime Porte
3
Govt of Iran
2
Govt of Syria
2
Hamas
2
Govt of Iran Proxies
1
Govt of Iraq
1
al-Nusra
1
Muslim Brotherhood
1
Palestinian Authority
1
PLO
1
Hezbollah
Bookmark
E-Mail Me
The Classics
The O Club
Rantburg Store
The Bloids
The Never-ending Story
Thugburg
Gulf War I
The Way We Were
Bio
Merry-Go-Blog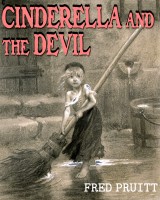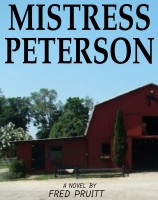 On Sale now!


A multi-volume chronology and reference guide set detailing three years of the Mexican Drug War between 2010 and 2012.

Rantburg.com and borderlandbeat.com correspondent and author Chris Covert presents his first non-fiction work detailing the drug and gang related violence in Mexico.

Chris gives us Mexican press dispatches of drug and gang war violence over three years, presented in a multi volume set intended to chronicle the death, violence and mayhem which has dominated Mexico for six years.
Click here for more information


Meet the Mods
In no particular order...


Steve White
Seafarious
Pappy
lotp
Scooter McGruder
john frum
tu3031
badanov
sherry
ryuge
GolfBravoUSMC
Bright Pebbles
trailing wife
Gloria
Fred
Besoeker
Glenmore
Frank G
3dc
Skidmark
Alaska Paul



Better than the average link...



Rantburg was assembled from recycled algorithms in the United States of America. No trees were destroyed in the production of this weblog. We did hurt some, though. Sorry.
107.21.85.250

Help keep the Burg running! Paypal: