Africa Horn
Pirates capture German tanker with 22 crew
SUSPECTED Somali pirates have hijacked a German-owned chemical tanker and 22 crew during a dramatic boarding, a European naval force says. The crew of the Marida Marguerite - made up of 19 Indians, two Bangladeshis and a Ukrainian - were nevertheless said to be "well" by the anti-piracy naval task force, citing radio contact.

"The ship was approached by a pirate skiff firing automatic weapons and rocket-propelled grenades and the crew reported that they saw the pirates climbing onboard," a statement from EU-NAVFOR headquarters said.

"It is believed that all (on board) are well," it said. "A passing merchant ship tried to make contact by VHF radio but received a response from the bridge of the hijacked vessel to 'go away'."

The 13,000-tonne Marida Marguerite, sailing under the flag of the Marshall Islands, was captured 120 nautical miles (220 kilometres) south of Salalah, in Oman, the EU mission said.

In a separate incident, Somali pirates captured a Taiwanese fishing boat off the Indian Ocean archipelago of the Seychelles, a maritime observer said earlier yesterday. It had a crew of 26 including nine Chinese and an unspecified number of Kenyans, Mozambicans and Taiwanese.

In a statement, Taiwan's foreign ministry said that contact was made on Friday with the pirates who made an unspecified ransom demand.

That hijacking took to at least 25 the number of ships now held by ransom-seeking pirates, according to Ecoterra International, an environmentalist group monitoring maritime activity in the region.

More than 400 seamen are being held hostage, the highest number since an surge in Somali piracy in 2007.

Russian marines on Thursday stormed a hijacked Russian oil tanker in the Gulf of Aden in a daring early morning raid, killing one of the Somali pirates aboard and capturing another ten.

The capture of the Moscow University was a jolt to the international anti-piracy system put in place along one of the world's busiest shipping routes.

Heavily armed and equipped with GPS navigation and satellite phones, pirates raked in an estimated $US60 million ($67.68 million) in ransoms last year.

Posted by: Fred || 05/09/2010 00:00 || Comments || Link || E-Mail|| [336063 views] Top|| File under: Pirates
Arabia
Yemen court questions US Al-Qaeda suspect
Yemeni authorities have begun questioning a US citizen suspected of being an Al-Qaeda militant who is accused of killing a guard as he tried to escape a hospital, a state-run website said on Thursday.

Sharif Mobley, arrested in March along with 10 Al-Qaeda suspects, was handed over to a court in the capital Sanaa. He also faces charges of wounding another guard as he tried to shoot his way out of the hospital where he was being treated, the Yemeni Defense Ministry website said.

Yemen became a major Western security concern after the Yemen-based regional arm of Al-Qaeda claimed responsibility for a failed attempt to bomb a US-bound plane in December.

A Yemeni official has said Mobley may have had links to a Nigerian man who was behind the Dec. 25 plane bombing attempt.

Public Service Enterprise Group Inc., a US company which owns several nuclear power plants, said in March that Mobley, 26, worked at nuclear reactors in 2002-2008, doing routine labor work.

Mobley had been in Yemen for at least a year, first studying Arabic at a language institute before attending a university run by prominent hard-line Muslim cleric Sheikh Abdul-Majid Al-Zindani, an official said after his arrest.

Umar Farouk Abdulmutallab, the Nigerian man suspected of being behind the Dec. 25 attack, had visited Yemen to study Arabic and Islam and had had contact with radical US-born Muslim preacher Anwar Al-Awlaki, who is based in the impoverished Arab country.

Awlaki was also linked to a US Army psychiatrist who shot dead 13 people at a base in Texas in November.

Western allies and neighboring Saudi Arabia fear Al-Qaeda is exploiting instability in Yemen on many fronts to recruit and train militants for attacks in the region and beyond.

Posted by: Fred || 05/09/2010 00:00 || Comments || Link || E-Mail|| [336064 views] Top|| File under: al-Qaeda in Arabia
Bangladesh
Police arrest 4 Hizb-ut-Tawhid members
Ishwardi police arrested four women from Lokkhikunda area suspecting them to be radical Islamists. Samiul Islam, OC of Ishwardi Police Station said that they were selling Jihadist books.

The four — Joly Khatun, 24, and Rahima Khatun, 25, from Lokkhikunda village and Suborna Khatun, 25, from Bakhtiarpur and Ruma Khatun, 23 — were arrested on Sunday afternoon. Police said that all of them are housewives and members of the Islamist outfit Hizb-ut-Tawhid.

Samiul said that the police have also recovered some books on Jihad from them. He also said that the four had admitted of being members of Hizb-ut-Tawhid.

Although Hizb-ut-Tawhid is yet to be banned by the government, the organisation is being closely observed by law enforcers.
Posted by: ryuge || 05/09/2010 09:30 || Comments || Link || E-Mail|| [336075 views] Top|| File under:
Britain
Al Qaeda dad wins right to stay in UK because his kids are 'settled'
Subtitle: Britain is Lost, part MCMXLVIII ...

An al Qaeda terror suspect has won his fight to stay in Britain-because the case dragged on so long his children are now "settled" here. A judge ruled that the unnamed Algerian jihadist - who trained at the same terrorist camp as shoe bombers Richard Reid and Saajid Badat - can simply keep on appealing against his deportation even though the Home Office has been trying to kick him out for FIVE YEARS.

Suspect T - who arrived here on a false passport and has also admitted lying to the security services and committing fraud - has claimed it's not safe for him to go back to Algeria. Trained in Afghanistan to handle Kalashnikovs and explosives, the dad-of-four tried to get into France and Germany in 1993 and 1997. THEY kicked him out. But the aces in his pack when it comes to the UK have proved to be his children born after he sneaked into the country in 2001.

Allowing his THIRD appeal since the Home Office ruled him a threat to national security in 2005, the Special Immigration Appeals Commission said he could stay - because his kids like it here.

Mr Justice Mitting insisted that European Human Rights laws, and guidance titled Every Child Matters means a "fine balance must be struck" between the potential risk to the UK population and the interests of T's family. The judge even considered evidence from a primary school teacher that the terror suspect's eldest child is "happy" and from T's solicitor who claimed the eight-year-old has "an ambition to be a doctor."

The judge also predicted their 39-year-old father - who now lives in Birmingham and has been on bail since 2005 - will be able to appeal against deportation repeatedly because he is at the back of a queue of eight other Algerians whose cases have to be decided. The judgment comes despite the 39-year-old's links with extremist al Qaeda fighters, and the fact he attended the Khalden terror training camp in Afghanistan where airliner shoe bombers Richard Reid and Saajid Badat were indoctrinated.

He later lodged in London with active terror group member Mustafa Melki and associated with Abu Doha, who leads an organisation which backed a bid to bomb LA airport in 1999 and a plan to attack Strasbourg.

T was originally detained as part of a Government attempt to deport ten suspected extremists, who launched a series of appeals. All were backed by legal aid and, throughout his appeals, his accommodation and living costs have been taxpayer- funded through benefits and housing allowances. He has also been living under strict police surveillance, estimated to cost £250,000-a-year. So the bill runs into millions.
Posted by: ryuge || 05/09/2010 09:01 || Comments || Link || E-Mail|| [336065 views] Top|| File under:
Caribbean-Latin America
More Mexican Mayhem
Ten More Dead in Chihuahua Friday, One in Juarez Today

Eleven more people were found victims of gun violence in Chihuahua, Mexico, Friday, including a find of five corpses in the city of Chihuahua.

A CIPOL agent visiting his nephew in Juarez repelled an assassination attempt Saturday morning by elements of organized crime but not before the nephew was shot, according to Mexican press reports. Reports say the nephew died later that morning.

The attack took place in the El Granjero district of Juarez near Garambullo and Mostaza streets at 0900 hrs.

Two men were found bound, gagged and shot to death Saturday on the Ojinaga-Chihuahua highway near Ojinaga, Chihuahua. About 15 9mm spent casings were found near the bodies, according to news reports. Investigators speculated the men died as a result of a busted drug deal.


Five people were found dead in the city of Chihuahua in two separate incidents, according to Mexican press reports.

Police received a call Friday afternoon about a number of bodies found behind the Westin Sovereign in Chihuahua. Investigators found four bodies piled on the sidewalk, bound, tortured and shot to death. One of the victims appeared to be newlywed. Conflicting stories by witnesses said the victims were dumped there while others said they heard shots.

In the second incident, one man was found shot dead in his home in the wealthy district of Chihuahua known as Residencial Campestre near the intersection of Camino al Campestre and Virginia. According to the translation, when the victim opened the door to see if vehicles were being robbed, he was shot, and the shooters escaped easily.


Three men were murdered in the middle of a wedding ceremony in a Catholic Church Friday evening in Juarez, according to Mexican press reports. According to witnesses, gunmen broke into the church, at Valentín Fuentes and Simona Barba streets and shot the groom and two of his godfathers. One guest attempted to intervene but was met with gunfire.

According to the reports, a quantity of police and army elements characterized as in the hundreds cordoned off the area for almost two hours following the assassinations. As the dead lay in the doorway the killers escaped the scene aboard several vehicles.
Posted by: badanov || 05/09/2010 00:00 || Comments || Link || E-Mail|| [336066 views] Top|| File under:
Home Front: WoT
Faisal Shahzad's Money Mystery
Accused New York Times Square bomber Faisel Shahzad, 30, was drowning in debt, raising questions about how he managed to have wads of cash at his disposal to help carry out his alleged plot.

Shahzad made at least a dozen return trips back and forth between the United States and Pakistan in the last 11 years.

Before taking his last trip to Pakistan in June of 2009, Shahzad worked for the Affinion Group of Norwalk, CT as a Junior Analyst. The position pays an estimated annual salary between $55,000 and $80,000.

Yet, as CBS News first revealed, Shahzad came under scrutiny by the Department of Homeland Security for bringing into the U.S. more than $80,000 in "cash or cash instruments" between 1999 and 2008.


Does that mean at one point during that period he brought in the entire sum of money, or is that the cumulative amount over the entire period? If the latter...carry 17 minus 43 divided by 11... it could be as little as $8,000/year walking around money.

But clearly Shahzad had financial problems. He had a $200,000 mortgage on his 3-bedroom Shelton, CT home that he unsuccessfully tried to sell for three years. Then, in February of 2009, he took out an additional home equity loan for $65,000. But, it appears he never intended to repay that loan. Just the next month, he began defaulting on both loans.


No wonder the banks are in trouble.

New court records obtained by CBS News show Shahzad appeared to have trouble paying his bills as far back as 2007. On November 3, 2009 the home heating oil company Hoffman Fuel, filed a small claims lawsuit against Shahzad that is still pending. He owes them $793.34. Since November of 2007, Shahzad made only partial payments each month on the heating bill for his 1,300 square foot home, never paying in full.


First, at some point Hoffman Fuel should have put a lien on the property for the amount owed, given a several year record of not paying current charges in full, let alone the accrued amount. Second, a history of late/partial payments goes on the credit report, which means that information was available to the bank when Mr. Shahzad filed for the second mortgage. Seriously, no wonder the banks are in trouble.

After an 8 month stint in Pakistan, Shahzad came back to the U.S. in February 2010. There is no record he had any job since returning. Yet he drove an Isuzu and paid $1,150 per month to rent an apartment in Bridgeport, CT, never missing a payment.

He clearly had plenty of cash. Shahzad slapped down $1,300 in $100 dollar bills to pay for the used SUV that was found smoking, rigged with explosives, in Times Square last Saturday.

A CBS News analysis estimates he spent at least $2,000 to make the bomb. He reportedly had at least one gun estimated to be worth $400. On Monday night when he tried to flee, he forked over an estimated $800 in cash to pay for a one-way ticket to Islamabad, Pakistan via Dubai, UAE.

Understanding Shahzad's finances could be instrumental in helping to determine if he acted alone. According to the Associated Press, federal investigators are now trying to locate a money courier they say may have helped funnel cash from overseas to Shahzad.
Posted by: Fred || 05/09/2010 00:00 || Comments || Link || E-Mail|| [336073 views] Top|| File under: al-Qaeda
India-Pakistan
Man detained with 'worrying' circuit at Karachi airport, Pakistan
PAKISTANI officers have arrested a man at Karachi airport after batteries and an electrical circuit were found in his shoes as he tried to board a plane for the Middle East.

The 30-year-old civil engineer allegedly told interrogators he came from Pakistan's northwestern province Khyber Pakhtunkhwa, where Taliban and Islamist militants have a presence, and had been scheduled to travel to Muscat by Thai Airways.

Mohammad Munir, Airport Security Force spokesman, said the bearded man, whom he named as Faiz Mohammad, was arrested yesterday when a scanner sounded an alarm.

The suspect was not found in possession of explosives, but Munir described the circuit discovery as "worrying".

"He was on the way to board flight TG 507 for Muscat. After the machine gave the alarm, we checked him manually," said the spokesman.

"We have recovered four live batteries and a circuit, with a button to switch it on and off," Munir said.

The suspect allegedly told investigators he was living in Karachi, Pakistan's southern city, but was planning to return to Muscat, where he had previously worked for a construction company, to set up his own business.

"The devices found from the suspect suggested that if he was carrying explosive material, he could have easily blown the explosives up in the plane," said Munir.

Sunday's arrest comes a week after US agents arrested a Pakistani-American man, Faisal Shahzad, as he sat on a plane preparing to take off for Dubai, for allegedly attempting to blow up a car bomb in New York.

Although the circumstances of the Karachi case are murky, the detention is likely to ratchet up US pressure on Pakistan to crack down on Islamist extremists operating in safe havens in tribal areas along the Afghan border.
Posted by: tipper || 05/09/2010 19:23 || Comments || Link || E-Mail|| [336074 views] Top|| File under:
'Pakistan Taliban' behind Times Square bomb plot
The United States says it has evidence that the Pakistani Taliban was behind the attempted car bombing in New York's Times Square.

Attorney General Eric Holder said they helped to facilitate the plot, and "probably helped finance it".


Thanks for that, Eric. Now then, what are you going to do about it?

US officials had previously rejected claims by the group that it was behind the 1 May plot.

A Pakistani-born US citizen has been charged with the attempted bombing in New York's tourist quarter a week ago. Faisal Shazhad, 30, from Bridgeport, Connecticut, has co-operated with investigators, and admits receiving bomb-making training in the Pakistan region of Waziristan, prosecutors have said.

"We've now developed evidence that shows that the Pakistani Taliban was behind the attack," Mr Holder said on ABC television's Sunday current affairs talk show "This Week".

"We know that they helped facilitate it. We know that they probably helped finance it, and that [Shahzad] was working at their direction."

Mr Holder said there was nothing to suggest the government of Pakistan was aware of the plot. He also said the Obama administration was satisfied for now with the level of co-operation it was receiving from the Pakistani authorities into the investigation of the attempted bombing.
Posted by: john frum || 05/09/2010 09:26 || Comments || Link || E-Mail|| [336073 views] Top|| File under:
Pak sets free most terrorists held for failed NY plot
Pakistani intelligence agencies have freed many suspected militants, including two Jaish-e-Muhammed operatives, who were arrested over alleged links with Faisal Shahzad, the American citizen of Pakistani origin who has confessed to plotting the bungled Times Square bombing.

Sources said intelligence agencies have released most of the 20 members of various banned terror outfits who were apprehended to probe their links with Shahzad.

They were sent back to their homes on Friday night after they were found innocent.

It is not clear whether Sheik Mohammed Rehan, a top JeM leader, who purportedly drove Shahzad from Karachi to Peshawar in July 2009, was arrested or not.

Pakistan had banned the JeM, the terror group which has close links with the Al Qaeda [ Images ] and primarily targets India [ Images ], in 2002, but analysts believe that it is receiving continuous help from the Inter-Services Intelligence. Some experts are also of the view that the ISI had actually facilitated the terror group's formation.
Posted by: john frum || 05/09/2010 07:43 || Comments || Link || E-Mail|| [336065 views] Top|| File under:
'US drone' missile strike hits north-west Pakistan
Two missiles fired from a suspected US drone aircraft have killed at least five terrorists people in north-west Pakistan.

The missiles hit a home in a village in the tribal district of North Waziristan, which borders Afghanistan. Local officials told the AFP news agency that the house was being used by terrorists rebels.
Posted by: tipper || 05/09/2010 06:30 || Comments || Link || E-Mail|| [336063 views] Top|| File under:
Troops kill at least eight suspected militants in Orakzai
[Dawn] At least eight suspected militants have been killed during recent clashes with security forces in the operation in Orakzai Agency.

Security forces also claim to have secured Daboori area of the Upper Orakzai.

According to official sources, Security forces targeted important militant hideouts in Daboori area and killed at least eight suspected militants in the latest assault.

Security forces have also established security check posts in Daboori area. Troops say they have also destroyed important militant hideouts in the Agency.

More than six hundred militants have so far been killed during the last one month in Orakzai agency.
Posted by: Fred || 05/09/2010 00:00 || Comments || Link || E-Mail|| [336065 views] Top|| File under: TTP
FBI seek access to Shahzad's father
[Dawn] The US Federal Bureau of Investigation (FBI) team investigating Faisal Shahzad's case has visited Pabbi, Nowshera and Hassanabdal on Saturday and seeks access to Shahzad's father.

The FBI team which is in Islamabad to investigate the links of militants with Shahzad has gathered quite a lot of information.

Sources indicated that the team has sought access to Shahzad's father Air Vice Marshal (retd) Baharul Haq who is currently under protective custody.

The FBI team also met with high ranking government officials.

Sources also revealed that a friend of Shahzad who was arrested from Karachi has now been shifted to Islamabad and is being questioned by Pakistani intelligence agencies and the FBI team.
Posted by: Fred || 05/09/2010 00:00 || Comments || Link || E-Mail|| [336065 views] Top|| File under: al-Qaeda in Pakistan
Investigators seek money courier in NY bomb plot
Investigators of the failed car bombing in Times Square are looking for a money courier they say helped funnel cash from overseas to finance Faisal Shahzad's preparations to blow up the crude gasoline-and-propane bomb in the heart of New York, a law enforcement official told Associated Press.

Investigators have the name of the courier they believe helped Faisal Shahzad pay for the SUV and other materials to set up the bomb. The officials, however, do not know how much money changed hands.

Meanwhile, US law enforcement personnel who arrived in Pakistan in connection with the foiled attack, failed to establish a connection between Shahzad and terrorist organisations, but were now looking into data transfers received in the US by Shahzad from Pakistan and UAE, Daily Times learnt.

Sources said the US team questioned some activists of a banned organisation who were in the custody of law enforcement agencies about their possible connections to Shahzad. The questioned suspects included relatives of Shahzad.

As Shahzad had been jobless returning to the US in February 2010, sources said the US investigators were trying to find evidences of money transfers that helped him purchase the vehicle and equipment for the bomb.

The US personnel are collecting the record of Shahzad's movements and meetings during his stay in Pakistan.

Officials have also been investigating whether Shahzad got money from the Pakistani Taliban, who originally claimed responsibility for the bombing attempt.
Posted by: Fred || 05/09/2010 00:00 || Comments || Link || E-Mail|| [336068 views] Top|| File under: al-Qaeda in Pakistan
CRPF commandant suspended for supplying ammo to Maoists
Even as the CRPF instituted a court of inquiry into the illegal sale of weapons and ammunition to the Maoists, a commandant of the CRPF at the group centre in Rampur was suspended late on Thursday.

The CRPF court of inquiry, led by DIG, CRPF, M K Dubey, ordered the suspension of assistant commandant J K Misra for his involvement in the scam primarily because he was identified as an active associate of the two CRPF constables arrested by UP STF on April 30.

It is learnt that more from the rank and file of the CRPF are likely to be suspended for involvement in the pilferage of cartridges.
Posted by: john frum || 05/09/2010 00:00 || Comments || Link || E-Mail|| [336070 views] Top|| File under:
Israel-Palestine-Jordan
3 tunnels uncovered on Egypt-Gaza border
[Ma'an] Egyptian police took over three tunnels on the border with Gaza on Saturday, security sources said.

Six Palestinians were hurt and four others remain missing after a tunnel collapsed hours earlier, a medical official said.

Muawiya Hassanein, director of Gaza's ambulance and emergency services, said medical crews evacuated six individuals who suffocated in the collapse. "The search is ongoing for the four others who went missing," he said.
Posted by: Fred || 05/09/2010 00:00 || Comments || Link || E-Mail|| [336066 views] Top|| File under: Hamas
6 injured, 4 missing in Rafah tunnel collapse
[Ma'an] Six Palestinians were hurt and four others remain missing after a tunnel collapsed under the Egypt-Gaza borders to the south of the coastal enclave on Friday after midnight, a medical official said.

Muawiya Hassanein, director of Gaza's ambulance and emergency services, said medical crews evacuated six individuals who suffocated in the collapse. "The search is ongoing for the four others who went missing," he said.

The collapse occurred west of the Rafah crossing between the As-Salam neighborhood and the Salah Ad-Din terminal in southern Gaza.

On Wednesday, a Palestinian laborer was killed after a smuggling tunnel collapsed along the border between Egypt and Gaza.

Hassanein said the body of 20-year-old Ibrahim Abu Lehia arrived at a hospital in the south.

The incident comes a week after four Palestinians died and six were injured inside a tunnel in Rafah. Medics accused Egyptian forces of spraying a chemical as part of a crackdown on smuggling. Egypt denied using gas, but confirmed placing explosives inside a tunnel.

Cairo has recently escalated its crackdown on the besieged Palestinian enclave, cooperating with Israel's blockade. Smugglers say officials are seizing goods almost daily, and regularly shutting down tunnel that serve as a lifeline to the coastal enclave's besieged populace.
Posted by: Fred || 05/09/2010 00:00 || Comments || Link || E-Mail|| [336065 views] Top|| File under: Hamas
Southeast Asia
Thai officers identify terrorist road kill
Police have identified one of four terror insurgent suspects involved in a drive-by killing of a teacher in Yarang district on Friday.

Ibrohem Sulaiman, 21, was killed after his motorcycle crashed into an electricity pole while he was chasing a pick-up truck driven by 45-year-old teacher Pap Lamjueajan. The pillion passenger on the motorbike managed to shoot and kill Pap before the bike hit the pole. Pap died in his car, according to police. Ibrohem was wanted by police on an arrest warrant for involvement in shooting a defence volunteer in Yala province.

The gunman who sat behind him on the motorcycle was injured, but managed to flee on another motorcycle that followed, witnesses said. He sought treatment at Yala central hospital, but, according to police, left before doctors could reach him as police had started searching hospitals. Police declined to release his name or those of the other two suspects.

Pap was a teacher of Ban Krue Se school in Yarang district. He was shot by the terror insurgent group as he was leaving the district for his home in Yala province. Schools open for the new term later this month. Pap's death has caused new concern among teachers in the province as they are among targets of separatists in the deep South.

Meanwhile, in Yala, a bomb ripped off a villager's foot yesterday as he was working on his rubber plantation in Ban Palas in Than To district, police said. The bomb went off as Wichit Duangtem and his wife were tapping rubber in the early morning. The man stepped on the bomb placed underground near a rubber tree.

Also yesterday, in Bannang Sata district, 147 villagers of Ban Ubae joined a ceremony to declare they are not part of the jihadi insurgent movement, and promised to help police bring peace to their neighbourhood. The ceremony, held by military rangers, police and provincial officials, was organised after terrorists insurgents had used the village to hatch their plots. The terrorists' insurgents' presence had upset village members who agreed to take part in the ceremony so they could declare their innocence.
Posted by: ryuge || 05/09/2010 08:51 || Comments || Link || E-Mail|| [336067 views] Top|| File under:
Syria-Lebanon-Iran
Iran equips fighter jets with new electronic warfare systems
The Iranian Army's Air Force has recently equipped its fighter jets with newly-developed sophisticated electronic warfare systems, a senior Iranian army commander announced on Sunday.

Lieutenant Commander of the Iranian Air Force for Operations General Seyed Mohammad Alawi said in an interview with FNA that the newly upgraded fighters have been used during the ongoing massive wargames, codenamed Vellayat 89, in the Strait of Hormuz and northern Indian Ocean. "This system (electronic warfare) has recently been designed and manufactured by the self-sufficiency Jihad (department) of the Iranian Air Force and it has demonstrated acceptable performance," he added.

General Alawi also said that Iran-made Unmanned Aerial Vehicles (UAVs) used in the different stages of the wargames have shown a satisfactory performance. He also said that the Iranian army has exercised electronic eavesdropping by a special type of aircraft and also used sea patrol airplanes during the ongoing wargames.

The Iranian Army started the six-staged wargames last Wednesday. The exercises will last for 8 days. According to Iranian army officials, the main message of Vellayat 89 wargames is security, peace and friendship for the neighboring countries.
Posted by: ryuge || 05/09/2010 09:46 || Comments || Link || E-Mail|| [336099 views] Top|| File under:
Who's in the News
51
[untagged]
3
al-Qaeda in Pakistan
2
TTP
2
Govt of Iran
2
Govt of Pakistan
2
Hamas
1
Taliban
1
al-Qaeda
1
al-Qaeda in Arabia
1
Commies
1
Pirates
Bookmark
E-Mail Me
The Classics
The O Club
Rantburg Store
The Bloids
The Never-ending Story
Thugburg
Gulf War I
The Way We Were
Bio
Merry-Go-Blog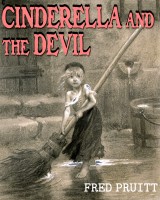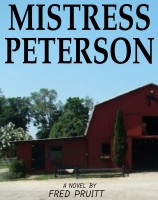 On Sale now!


A multi-volume chronology and reference guide set detailing three years of the Mexican Drug War between 2010 and 2012.

Rantburg.com and borderlandbeat.com correspondent and author Chris Covert presents his first non-fiction work detailing the drug and gang related violence in Mexico.

Chris gives us Mexican press dispatches of drug and gang war violence over three years, presented in a multi volume set intended to chronicle the death, violence and mayhem which has dominated Mexico for six years.
Click here for more information


Meet the Mods
In no particular order...


Steve White
Seafarious
tu3031
badanov
sherry
ryuge
GolfBravoUSMC
Bright Pebbles
trailing wife
Gloria
Fred
Besoeker
Glenmore
Frank G
3dc
Skidmark



Better than the average link...



Rantburg was assembled from recycled algorithms in the United States of America. No trees were destroyed in the production of this weblog. We did hurt some, though. Sorry.
35.172.111.47

Help keep the Burg running! Paypal: