-Lurid Crime Tales-
Killer, gang members, rapists among 91 arrested in 5-day sweep across N.J., ICE says
[NJ] Federal officials said that 91 foreign nationals - including some with violent criminal records - were tossed in the calaboose
Don't shoot, coppers! I'm comin' out!
in a five-day sweep across the state.

The U.S. Immigration and Customs Enforcement operation netted an El Salvadoran national in West New York who was wanted on a warrant from international policing group Interpol for being a member of the MS-13 gang, and trafficking drugs and guns, ICE said Monday.

The roundup also included those with convictions for aggravated assault, child endangerment, criminal sexual contact, kidnapping, homicide, drug offenses and other crimes, officials said. About 70 of the people arrested were previously convicted of criminal offenses.

"This operation focuses on the arrest of individuals convicted of serious crimes and are a threat to public safety," John Tsoukaris, field office director of Enforcement and Removal Operations for ICE in Newark, said in a statement. "Because of the targeted efforts of these professional officers, there are 91 fewer criminals in our communities."

Nationals of Anguilla, Bangladesh, Cameroon


...a long, narrow country that fills the space between Nigeria and Chad on the northeast, CAR to the southeast. Prior to incursions by Boko Haram nothing ever happened there...


, Colombia, Cuba, Dominican Republic, Ecuador, Egypt, El Salvador, Ghana, Guatemala, Guinea, Guyana, Haiti, Honduras, Jamaica, Korea, Macedonia, Mexico, Nicaragua, Pakistain, Philippines, Peru, Poland, Spain, St. Lucia, Trinidad and Venezuela were arrested in the operation, according to ICE.

Arrests took place in Atlantic, Bergen, Burlington, Camden, Cumberland, Essex, Hudson, Mercer, Middlesex, Monmouth, Passaic, Union, and Warren counties.


Posted by: Fred || 06/13/2018 00:00 || Comments || Link || E-Mail|| [6503 views] Top|| File under:
Arabia
US sits idly by amid concerns over imminent UAE attack on Hudaydah
[PRESSTV] The United States is standing idly by in the face of an imminent military offensive by its ally, the United Arab Emirates (UAE), on Yemen's port city of Hudaydah, which the UN and aid groups have warned could lead to a humanitarian catastrophe there.

In the past few days, forces loyal to Yemen's ex-president, Abd Rabbuh Mansur Hadi, backed by a Saudi-led coalition, have closed in on Hudaydah, reportedly seizing a number of nearby areas. The UAE, which is a party to the Saudi-led coalition, is playing a key role in the offensive.

The coalition, which has been waging a deadly war on Yemen

...an area of the Arabian Peninsula sometimes mistaken for a country. It is populated by more antagonistic tribes and factions than you can keep track of. Except for a tiny handfull of Jews everthing there is very Islamic...
since 2015, claims that the Yemeni Houthi
...a Zaidi Shia insurgent group operating in Yemen. They have also been referred to as the Believing Youth. Hussein Badreddin al-Houthi is said to be the spiritual leader of the group and most of the military leaders are his relatives. The Yemeni government has accused the Houthis of having ties to the Iranian government, which wouldn't suprise most of us. The group has managed to gain control over all of Saada Governorate and parts of Amran, Al Jawf and Hajjah Governorates. Its slogan is God is Great, Death to America™, Death to Israel, a curse on the Jews ...
Ansarullah movement is using the besieged port for weapons delivery, an allegation rejected by the fighters.

The Houthi movement has been both running state affairs in the absence of an effective government and defending the country against the Saudi aggression with the help of allied popular forces.

Ansarullah has pledged a firm response to a military offensive against Hudaydah. Residents of the port city are also preparing to help the Houthis against any such invasion.

Yemeni media reports over the past days suggest that people from other parts of Yemen are rushing to the port city to assist the armed forces in their counter-attacks in the wake of a potential Emirati offensive.


Posted by: Fred || 06/13/2018 00:00 || Comments || Link || E-Mail|| [6498 views] Top|| File under: Houthis
Europe
Italy denounces 'hypocritical lessons' on migrants from France
[PRESSTV]

Italia

on Tuesday said it would not accept "hypocritical lessons" from countries like

La Belle France

on migrants colonists, in a growing row over 629 people stranded in the Mediterranean to whom Rome refused entry.

"The statements concerning (the humanitarian ship) Aquarius that come from

La Belle France

are surprising ...

Italia

cannot accept hypocritical lessons from countries that have preferred to look the other way on immigration," the new populist government said in statement initially reported by Italian media and then confirmed by government representatives to AFP.

The government was responding to French President Emmanuel Macron accusation of "irresponsibility" over

Italia

's handling of the crisis.

"The Italian government has never abandoned the almost 700 people aboard the Aquarius," the statement in reply insists.

The migrants colonists saved by the Aquarius, run by French NGO SOS Mediterranee, were stuck on the overloaded ship for over 30 hours as

Italia

and Malta bickered over who should take them before Spain stepped in and offered the port in Valencia as a place for the migrants colonists to land in Europe.


Posted by: Fred || 06/13/2018 00:00 || Comments || Link || E-Mail|| [6460 views] Top|| File under: Human Trafficking
The Grand Turk
Turkey will bring S-400 missile systems into play if necessary, Erdogan says
[PRESSTV] Ottoman Turkish President Sultan Recep Tayyip Erdogan the First

... Turkey's version of Mohammed Morsi but they voted him back in so they deserve him. It's a sin, a shame, and a felony to insult the president of Turkey...
says Ankara will utilize sophisticated Russian-made S-400 anti-aircraft missile systems, which it plans to acquire under a deal finalized late last year, if necessary.

"We will not just buy the S-400s and place them in a storehouse. We will use them if need be. These are defense systems. What are we going to do with them if not use these defense systems? Are we going to depend on the United States again? We have been demanding them for years, but the answer given to us has been: The [US] Congress is not allowing. We are tired of this," Erdogan said in remarks broadcast live by private Ottoman Turkish-language TGRT Haber television news network.

The Ottoman Turkish president added, "Russia has responded to our offer with a pretty tempting offer. They said they would even get into a joint production. And with respect to loans, they have offered us pretty good loan terms."

On June 8, Ottoman Turkish Interior Minister Suleyman Soylu said his country had an unalienable right to protect its own security and will spare no efforts to procure S-400 missile systems.

"The Sick Man of Europe Turkey


...the only place on the face of the earth that misses the Ottoman Empire....


is currently unable to repel a missile attack on its soil. The Russian anti-missile systems would strengthen the Ottoman Turkish air defense capabilities. The countries, which had refused to supply Turkey with advanced air defense systems wanted to undermine Turkey's military prowess," Soylu said.


Posted by: Fred || 06/13/2018 00:00 || Comments || Link || E-Mail|| [6523 views] Top|| File under: Sublime Porte
India-Pakistan
Police warn Maulana Aziz to stay away from Lal Masjid
[DAWN] Police have warned the deposed khateeb of Lal Masjid

...literally the Red Mosque, located in Islamabad and frequented by all sorts of high govt officials. The proprietors, Ghazi Abdul Rasheed and Maulana Abdul Aziz Ghazi, unleashed their Islamic storm troopers on the city, shutting down whorehouses and beating people up who weren't devout enough. The Musharraf govt put an end to the nonsense by besieging the place. Abdul Aziz Ghazi was nabbed while he was trying to escape dressed up like a girl. BBC reported that the corpse count at 173, but other claims, usually hysterical, say there were up to 1000 titzup. Among their number was Abdul Rashid Ghazi. Everyone then said tut-tut and what a nice guy he had been...
, Maulana Abdul Aziz


...nutball holy man who runs the Lal Masjid in the heart of Pakistain's capital. After instigating a rebellion against the state in 2007, he was caught trying to sneak away dressed in a burka. He rejects democracy as un-Islamic, which it probably is...


, to stay away from the mosque as he is on the Fourth Schedule.

SHO Abdul Rasheed told Dawn that Maulana Aziz had announced he would come to the mosque on Monday for Isha prayers and address people after Taraweeh.

"Police reserves have been stationed around Lal Masjid to intercept him."

SHO Rasheed said Maulana Aziz would not be allowed to enter the mosque and that legal action would be taken against him if he insisted.

The former prayer leader had not come to the mosque till the filing of this report.

Maulana Aziz had visited Lal Masjid once in Ramazan before and addressed the people, the SHO said.

The police have issued a warning to the deposed khateeb under the Anti-Terrorism Act (ATA)'s section 11, informing him that he was on the Fourth Schedule of the Act.

The notice stated that Maulana Aziz cannot come to the mosque since his name was on the Fourth Schedule.

He also cannot address the public without informing the police and getting prior permission from them.

In the notice, Maulana Aziz is told that action would be taken against him for his appearance in the mosque.


Posted by: Fred || 06/13/2018 00:00 || Comments || Link || E-Mail|| [6460 views] Top|| File under: Govt of Pakistan
US-North Korea summit should set precedent for Pak-India peace talks: Shahbaz
[DAWN] Former Punjab
1.) Little Orphan Annie's bodyguard
2.) A province of Pakistain ruled by one of the Sharif brothers
3.) A province of India. It is majority (60 percent) Sikh and Hindoo (37 percent), which means it has relatively few Moslem riots....
chief minister Shahbaz Sharif

...Pak dynastic politician, brother of PM Nawaz Sharif, chief minister of Punjab...
on Tuesday said that the historic meeting between the leaders of Cold War foes US and

North Korea

earlier in the day can be a precedent for Pakistain and India to talk out their hostilities and pave the way for lasting regional peace.

US President Donald Trump


...New York real estate developer, described by Dems as illiterate, racist, misogynistic, and what ever other unpleasant descriptions they can think of, elected by the rest of us as 45th President of the United States...


and North Korea's Kim Pudge Jong-un


...the overweight, pouty-looking hereditary potentate of North Korea. Pudge appears to believe in his own divinity, but has yet to produce any loaves and fishes, so his subjects remain malnourished...


had concluded an extraordinary nuclear summit by signing a document in which Trump pledged "security guarantees" to the North and Kim reiterated his commitment to "complete denuclearisation of the Korean Peninsula".

Sharif, the PML-N president, in a series of tweets suggested that Pakistain and India should resume their dialogue on

Kashmire

to settle the long-festering dispute.

"Singapore Summit between the US and North Korea should set a good precedent for Pakistain and India to follow," Sharif wrote.

He reminded netizens that the two countries had been threatening to use nuclear weapons against each other since the Korean War began.



Posted by: Fred || 06/13/2018 00:00 || Comments || Link || E-Mail|| [6459 views] Top|| File under: Govt of Pakistan
Iraq
Iraq receives new batch of T-50 jet fighters from South Korea
Baghdad (Iraqinews.com) ‐ A new batch of the T-50 jet fighters arrived Wednesday in Iraq coming from South Korea to help in the fight against Islamic State
...formerly ISIS or ISIL, depending on your preference. Before that al-Qaeda in Iraq, as shaped by Abu Musab Zarqawi. They're very devout, committing every atrocity they can find in the Koran and inventing a few more. They fling Allah around with every other sentence, but to hear the pols talk they're not really Moslems....
(IS).

In a brief statement, the Iraqi Air Force said, "a new six-jet batch of T-50 has arrived in Iraq."

Last year, Iraq said it will receive 24 T-50 (Golden Eagle) fighter jets from South Korea as part of an agreement signed in 2013.

The order, including training, was valued at $1.1 billion, but the manufacturing Korea Aerospace Industries (KAI) said supporting the aircraft over 20 years will take total revenue beyond $2 billion.

The KAI T-50 Golden Eagle is a family of South Korean supersonic advanced trainers and light combat aircraft, developed by Korea Aerospace Industries (KAI) with Lockheed Martin. The T-50 is South Korea's first indigenous supersonic aircraft and one of the world's few supersonic trainers.

Iraqi air forces, assisted by jets from a U.S.-led international coalition, have been actively bombarding Islamic State

bad boy

s' locations in several Iraqi provinces as part of a major operation that seeks to completely eliminate the group after Iraqi Prime Minister Haidar al-Abadi announced in December the full liberation of Iraqi lands.
Posted by: trailing wife || 06/13/2018 00:28 || Comments || Link || E-Mail|| [6481 views] Top|| File under: Govt of Iraq
Iraq extradites suspected confessed killer of Jewish girl to Germany
Iraq's Kurds have no interest in protecting such a person. Follow up to this story from a few days ago.

[Ynet] Ali Bashar, suspected of killing 14-year-old Susanna Feldman locked away
Keep yer hands where we can see 'em, if yez please!
in Iraq's Kurdish region; he reportedly admitted to the Kurdish police he killed the victim after a row; German officials caution against attributing any anti-Semitic motive; Merkel: Case is reminder of need to integrate immigrants colonists.

Iraq has extradited a 20-year-old Iraqi suspected of raping and killing a 14-year-old girl in Germany last month, German Interior Minister Horst Seehofer said on Saturday.
Continued on Page 49
Posted by: trailing wife || 06/13/2018 00:28 || Comments || Link || E-Mail|| [6461 views] Top|| File under: Moslem Colonists
Iraq's Sairoon, Fatah political parties announce alliance
[PRESSTV] Iraqi

holy man
Moqtada Tater al-Sadr


... the Iranian catspaw holy man who was 22 years old in 2003 and was nearing 40 in 2010. He spends most of his time in Iran, safely out of the line of fire, where he's learning to be an ayatollah...


and head of the country's Badr Organization Hadi al-Amiri have announced a political alliance between their parties.

The announcement was made on Tuesday during a joint

presser

s held in the Iraqi city of Najaf.

Sadr's Sairoon bloc won 54 out of 329 seats in the Iraqi parliament. The Fatah (Conquest) alliance, led by Badr Organization Secretary General Hadi al-Ameri, and Abadi's Nasr (Victory) coalition finished second and third with 47 and 42 seats, respectively.

Meanwhile,


...back at the wrecked scow, Agent 49 felt gingerly for his head. It was still there. He had been hoping differently...


Iraqi Prime Minister Haider al-Abadi says that he is opposed any rerun of the May 12 parliamentary election, and warned that those who try to disrupt the political process would be punished.

"The matter is exclusively in the hands of the judiciary, not politicians. The government and parliament don't have the power to cancel the election," he said.

On Sunday, the storage site housing ballot boxes from Iraq's May parliamentary elections caught fire ahead of a recount.

On Monday, Iraqi state television


... and if you can't believe state television who can you believe?


announced that three of the suspects are members of the country's police force while the other is a employee of the Independent High Elections Commission.


Posted by: Fred || 06/13/2018 00:00 || Comments || Link || E-Mail|| [6461 views] Top|| File under: Govt of Iraq
Syria-Lebanon-Iran
EU says no better alternative to Iran's nuclear deal
[PRESSTV] The European Union

...the successor to the Holy Roman Empire, only without the Hapsburgs and the nifty uniforms and the dancing...


says the US departure from the Iran nuclear deal has had a negative effect on credibility of international agreements.

EU foreign policy chief Federica Mogherini made the remarks on Tuesday while addressing a European parliament plenary session in Strasbourg.

Mogherini went on to underscore the EU's support for the Joint Comprehensive Plan of Action (JCPOA), stressing that the there was no "alternative" to it, regardless of the US withdrawal.

She added that finding solutions for banking and finance issues, is a key challenge for the EU member states.

"The most important challenge now is to find solutions for banking and finance because legitimate trade and investment needs banking partners and financial models that work," she added.

"These issues are being addressed through intensive expert consultations happening basically on the daily basis, including in Brussels and in Tehran last week, but also on the political level," she added.


Posted by: Fred || 06/13/2018 00:00 || Comments || Link || E-Mail|| [6490 views] Top|| File under: Govt of Iran
Who's in the News
15
[untagged]
12
Commies
7
Islamic State
5
Govt of Pakistan
3
Houthis
2
Govt of Syria
2
Govt of Iraq
1
Taliban
1
Human Trafficking
1
Narcos
1
Govt of Iran
1
Thai Insurgency
1
Tin Hat Dictators, Presidents for Life, & Kleptocrats
1
Moslem Colonists
1
al-Nusra
1
Sublime Porte
1
Abu Sayyaf (ISIS)
Bookmark
E-Mail Me
The Classics
The O Club
Rantburg Store
The Bloids
The Never-ending Story
Thugburg
Gulf War I
The Way We Were
Bio
Merry-Go-Blog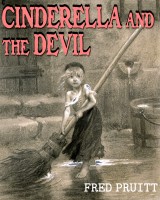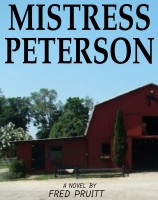 On Sale now!


A multi-volume chronology and reference guide set detailing three years of the Mexican Drug War between 2010 and 2012.

Rantburg.com and borderlandbeat.com correspondent and author Chris Covert presents his first non-fiction work detailing the drug and gang related violence in Mexico.

Chris gives us Mexican press dispatches of drug and gang war violence over three years, presented in a multi volume set intended to chronicle the death, violence and mayhem which has dominated Mexico for six years.
Click here for more information


Meet the Mods
In no particular order...


Steve White
Seafarious
Pappy
lotp
Scooter McGruder
john frum
tu3031
badanov
sherry
ryuge
GolfBravoUSMC
Bright Pebbles
trailing wife
Gloria
Fred
Besoeker
Glenmore
Frank G
3dc
Skidmark
Alaska Paul



Better than the average link...



Rantburg was assembled from recycled algorithms in the United States of America. No trees were destroyed in the production of this weblog. We did hurt some, though. Sorry.
44.200.175.255

Help keep the Burg running! Paypal: