-Lurid Crime Tales-
Pres. Trump says he's considering a commutation for imprisoned former Illinois Gov. Rod Blago: 'I thought he was treated unbelievably unfairly'
[Chicago Tribune] President Donald Trump told reporters aboard Air Force One on Wednesday night that he is "very strongly" considering commuting the federal corruption sentence of disgraced and imprisoned former Illinois Gov. Rod Blagojevich.

Speaking to reporters after making visits to Dayton, Ohio, and El Paso, Texas, following mass-shootings in those cities over the weekend, Trump said he thought the former Democratic governor had been mistreated. Blagojevich had been a fired contestant on Trump's former NBC show, "The Celebrity Apprentice."

"I thought he was treated unbelievably unfairly; he was given close to 18 years in prison," Trump, a Republican, said. "And a lot of people thought it was unfair, like a lot of other things ‐ and it was the same gang, the Comey gang and all these sleazebags that did it."

The president's reference to "Comey" involves former FBI Director James Comey whom Trump has repeatedly criticized, contending he sought to politicize the nation's top law enforcement agency in the 2016 election in which Trump faced Democratic nominee Hillary Clinton. After taking office, Trump fired Comey amid an investigation into his campaign's alleged contacts during the election with Russian emissaries.

Blagojevich, who served as Illinois governor from 2003 until his impeachment and removal from office in 2009, was sentenced to 14 years on federal corruption charges after his December 2011 conviction.

Blagojevich was convicted of attempting to use his office to personally benefit, offering the former U.S. Senate seat of then-President-elect Barack Obama for barter, but also for trying to use his official office to gain a prosperous job or gain campaign funds in exchange for his actions.
Posted by: Besoeker || 08/08/2019 07:24 || Comments || Link || E-Mail|| [6465 views] Top|| File under:
Trump arrives in El Paso on heels of Walmart mass shooting
[NYPOST] President Trump has arrived in El Paso to visit the Texas city as it reels from Saturday's mass shooting at a Walmart that left 22 people dead.

Touching down just before 2:40 p.m. local time, the president and first lady Melania Trump were greeted on the tarmac by Republican Sens. John Cornyn and Ted Cruz, Gov. Greg Abbott

... governor of Texas. Abbott is a Republican. His 2014 Dem opponent, state senatrix Wendy Davis, thought the absolute, most pressing, most important issue facing the state was abortion. Abbott beat the pantyhose off her. His 2018 opponent, Lupe Valdez didn't dwell too heavily on abortion, but she lost too...
and El Paso Mayor Dee Margo.

Trump's visit was met with a reception divided between support and protests, as was his stop earlier Wednesday in Dayton, Ohio.

Both cities are recovering from horrific mass shootings over the weekend, which left a cumulative 31 people dead.

In the El Paso attack, Patrick Crusius, 21 ‐ armed with an AK-47-style rifle and a hatred of Hispanic immigrants colonists ‐ allegedly

bumped off

back-to-school shoppers at a packed Walmart.


Posted by: Fred || 08/08/2019 00:00 || Comments || Link || E-Mail|| [6463 views] Top|| File under:
-Short Attention Span Theater-
ESPN Pulls Trailer for Movie Where Liberals Hunt 'Deplorables' for Sport
[BREITBART] The film, which has been described as a gory satire featuring actresses Hilary Swank and Betty Gilpin, follows a group of elites who stalk and murder conservatives in red states. The hunters are fueled by their hatred of the "MAGA-type" characters and their right-leaning positions. While the term "deplorables" may not be explicitly stated in the trailer, Daily Mail notes that the "hunted" were, in fact, described as "deplorables" in the screenplay.
Posted by: Fred || 08/08/2019 00:00 || Comments || Link || E-Mail|| [6461 views] Top|| File under:
Economy
NYC Businesses Cut Staff, Raise Prices Due to $15 Minimum Wage
[BREITBART] The $15 minimum wage has forced some business owners in New York City to cut staff and raise their prices.

Susannah Koteen, the owner of Lido Restaurant in Harlem, said the minimum wage has directly impacted her business, and she worries that it could get worse as time goes by.

"What it really forces you to do is make sure that nobody works more than 40 hours," Koteen told

news hound

s. "You can only cut back so many people before the service starts to suffer."

Thomas Grech, president of the Queens Chamber of Commerce, said he has seen an increase in small-business closures since the $15 minimum wage was implemented at the beginning of the year.

"They're cutting their staff. They're cutting their hours. They're shutting down," he commented. "It's not just the rent."

However,


ars longa, vita brevis...


2020 presidential hopeful and South Bend, Indiana, Mayor Pete Buttigieg

...the testicleless mayor of South Bend, Indiana, since 2012. Buttigieg graduated from Harvard College and, on a Rhodes Scholarship, from Pembroke College, Oxford. From 2007 to 2010, he worked at McKinsey and Company, a consulting firm. From 2009 to 2017 Buttigieg served as an intelligence officer in the United States Navy Reserve, attaining the rank of lieutenant and deploying to Afghanistan in 2014. Buttigieg was first elected mayor of South Bend in 2011 and was reelected in 2015. During his second term, he announced he was gay. Buttigieg also campaigned for Indiana state treasurer in 2010 and for chair of the Democratic National Committee in 2017, losing both elections. He is running for the Dem nomination in 2020 on the theory that being mayor of a nondescript medium sized city is qualification to run the country...
criticized Christian Republicans for opposing a guaranteed $15 minimum wage.

"The minimum wage is just too low, and so-called conservative Christian senators right now in the Senate are blocking a bill to raise the minimum wage, when Scripture says that whoever oppresses the poor taunts their maker," he said during the Democrat debate on July 30.

On July 18, Breitbart News reported that the House approved a bill that would raise the minimum wage to $15 by the year 2025.

House Majority Leader
the mealy-mouthed Steny StinkyHoyer
... Nancy San Fran Nan Pelosi's second banana, or plaintain, or mango, or whatever he is...
(D-MD) praised the bill, calling it "direct help" for working Americans.

"This is direct help. Not indirect. Not trickle down. Direct. It says to those who make the least we think what you do is important," he commented.




Posted by: Fred || 08/08/2019 00:00 || Comments || Link || E-Mail|| [6467 views] Top|| File under:
Democrats, the time to work with Trump is now
[NYPOST] Over nearly two decades, several Israeli leaders offered peace terms that included a Paleostinian state. The offers were rejected, a rain of Arab rockets and terror attacks followed and across the Israeli political spectrum, there was one reaction: We don't have a partner for peace.

President Trump knows the feeling.

His remarks following the horrific attacks in El Paso and Dayton hit all the right notes. He forcefully condemned bigotry and white supremacy and touted measures aimed at flagging potential mass murderers before they get guns.
Continued on Page 49
Posted by: Fred || 08/08/2019 00:00 || Comments || Link || E-Mail|| [6460 views] Top|| File under:
MSNBC Contributor Frank Figliuzzi Discovers Hidden Nazi Message In White House Statement
[MSNBC] MSNBC contributor Frank Figliuzzi, a former FBI counterintelligence official, floated a conspiracy theory about the president issuing secret Nazi messages on "The 11th Hour With Brian Williams" on Monday night.

FRANK FIGLIUZZI: And I'll give you an example of that. We have to understand the adversary and the threat we're dealing with. And if we don't understand how they think, we'll never understand how to counter them. So, it's little things and language and messaging that matters. The President said that we will fly our flags at half-mast until August 8th. That's 8/8.

Now, I'm not going to imply that he did this deliberately but I am using it as an example of the ignorance of the adversary that's being demonstrated by the White House. The numbers "88" are very significant in neo-Nazi and white supremacy movement. Why? Because the letter "H" is the eighth letter of the alphabet and, to them, the numbers "88" together stand for "Heil Hitler." So, we're going to be raising the flag back up at dusk on 8/8. No one is thinking about this. No one is giving him the advice or he's rejecting the advice. So understand your adversary to counter the adversary.
Posted by: Besoeker || 08/08/2019 00:00 || Comments || Link || E-Mail|| [6472 views] Top|| File under:
MSNBC host apologizes after guest said 'natural conclusion' of Trump's rhetoric could lead to an 'extermination' of Latinos
[FOXNEWS] MSNBC host Nicolle Wallace issued an apology Tuesday evening over remarks made during a panel discussion stemming from a guest's suggestion that President Trump has been "talking about exterminating Latinos."

On Monday, Wallace led a conversation where USA Today opinion columnist Raul Reyes slammed Trump's remarks condemning white supremacy since he had "basically declared open season on Latinos" during his entire presidency.

He then listed examples of Trump's rhetoric towards Latinos and illegal immigrants colonists like describing the caravan that was heading to the U.S. southern border as an "infestation."

"What do you do with an infestation? With an infestation, the natural conclusion is to attempt an extermination," Reyes said. "So, to me, there's very little distinction between his inciting this violence and the fact it's now happening."
Posted by: Fred || 08/08/2019 00:00 || Comments || Link || E-Mail|| [6467 views] Top|| File under:
14 FBI Officials Leaked to the Media, Only Four Were Fired, Judicial Watch Reveals
[PJMEDIA] On Tuesday, Judicial Watch announced it had received records showing that the FBI referred 14 employees to the Office of Professional Responsibility (OPR) for leaking sensitive or classified information. Of those 14 employees, only four were fired.

"No wonder the FBI was leaking so profusely. Collectively, these documents show a show lenient treatment for evident criminal activity. Only four of the 14 employees found to have made an unauthorized disclosure were dismissed from the FBI," Judicial Watch President Tom Fitton said in a statement. "And even though Andrew McCabe was fired and referred for a criminal investigation for his leak, no prosecution has taken place."

During the early years after President Donald Trump
...His ancestors didn't own any slaves...
was inaugurated, The New York Times


...which still proudly displays Walter Duranty's Pulitzer prize...
and The Washington Post would have stories seemingly every other day citing anonymous sources from within the FBI. Last September, a high-ranking official published an op-ed in the Times detailing a deep state or "resistance" effort to sabotage Trump from within.

The fact that leakers were treated leniently helps to explain why officials continued to leak sensitive information to the press, often involving the Trump-Russia collusion angle. Leaking this information is a crime, but it appears the FBI did not hold its staff accountable as it could or should have.


Posted by: Fred || 08/08/2019 00:00 || Comments || Link || E-Mail|| [6462 views] Top|| File under:
Biden Says As President He Would Come For 'Assault Weapons'
[TOWNHALL] Democrats want to come for your guns and they aren't hiding it anymore. Former Vice President Joe Foreign Policy Whiz Kid Biden

...Failed seeker of the Democratic presidential nomination on multiple occasions, vice president under Barack Obama, giving it a last try in his dotage for 2020...
said as much on CNN Monday with Anderson Cooper.

Discussing his support for a national buyback program of "assault weapons," the Democratic presidential candidate said that if elected, he is "going to come" for them.

"So to gun owners out there who say well, a Biden administration means they're going to come for my guns," Cooper said to Biden, who interjected: "Bingo. You're right if you have an assault weapon."

"The fact of the matter is they should be illegal, period," he added. "Look, the Second Amendment doesn't say you can't restrict the kinds of weapons people can own. You can't buy a bazooka. You can't have a flame thrower. The guys who make these arguments are the people who say, 'The tree of liberty is watered with the blood of patriots. We need the protection against the government.'"


Posted by: Fred || 08/08/2019 00:00 || Comments || Link || E-Mail|| [6460 views] Top|| File under:
Marianne Williamson details plan to pay up to $500 billion in other people's money as reparations for slavery
[WASHINGTONTIMES] Democratic presidential hopeful Marianne Williamson

...Dem presidential candidate for 2020, campaigning on a platform of Hope and Change™, massage therapy, feng shueh, incense, Love©, and half a trillion bucks in reparations to black folk...
on Wednesday laid out more details in her plan to pay out financial reparations for slavery in the U.S., saying a council made up of black leaders should oversee a payout of between $200 billion and $500 billion.

"When it comes to paying reparations for slavery, on an emotional, psychological and spiritual level, we cannot afford not to," said Ms. Williamson, an author and self-help expert. "Until we do, this cycle of violence that began in the 1600s and continues to this day will continue to haunt our psyche."

Ms. Williamson called for setting up a council made up of between 30 and 50 members who are descents of slaves who have a scholarly, cultural or political connection to the issue of reparations.

The plan dictates that the council, not the U.S. government, would determine how the money would be doled out, and that it should be "for purposes of economic and educational renewal."

The $200 billion to $500 billion figure, an amount she had floated during last week's presidential debate, would go toward education, infrastructure, and other projects for black communities.


Posted by: Fred || 08/08/2019 00:00 || Comments || Link || E-Mail|| [6472 views] Top|| File under:
Chi Mayor Lori Lightfoot rips Ivanka Trump's comments about Chicago's deadly weekend
[MSN] Before her inauguration as reliably Democrat Chicago, aka The Windy City or Mobtown
...home of Al Capone, the Chicago Black Sox, a succession of Daleys, Barak Obama, and Rahm Emmanuel...
's mayor, Lori Lightfoot visited the White House to meet with Ivanka Trump and begin building a relationship that she hoped could lead to help in solving some of the city's deepest problems.

But this week, Lightfoot engaged in a public battle of words with the president's powerful daughter, who in a series of tweets on Tuesday drew attention to the city's gun violence and provoked an angry response from Chicago's mayor.

Early Tuesday, Ivanka Trump drew renewed national attention to Chicago's problems with gun violence by writing, "As we grieve over the evil mass shootings in El Paso and Dayton, let us not overlook that Chicago experienced its deadliest weekend of the year."

"With 7 dead and 52

maimed

near a playground in the Windy City -- and little national outrage or media coverage -- we mustn't become numb to the violence faced by inner city communities every day," she tweeted.

Lightfoot took exception to the remarks and made her feelings known during a news conference after her so-called Accountability Tuesday meeting with Chicago police brass to review the city's police strategies and response to violence.

A livid Lightfoot said Trump got key facts wrong in her online comments and falsely implied that all the injuries happened in one incident. If Ivanka Trump cared, Lightfoot said, she should have reached out to city officials.

"It wasn't a playground, it was a park. It wasn't seven dead. It wasn't 52

maimed

in one incident, which is what this suggests. It's misleading," Lightfoot said. "It's important when we're talking about people's lives to actually get the facts correct, which one can easily do if you actually cared about getting it right."


Posted by: Fred || 08/08/2019 00:00 || Comments || Link || E-Mail|| [6463 views] Top|| File under:
Rep. Castro says it is not his intention for Texas Trump supporters to be harassed
[WASHINGTONEXAMINER] Texas Rep. Joaquin Castro, the brother of 2020 presidential candidate Julián Castro, defended his decision to post the names of San Antonio residents who donated the maximum amount allowed to President Trump on his campaign's Twitter account.

The maximum donation is $2,800 each for federal primary and general election campaigns. Election law states individuals who donate over $200 to these campaigns report to the Federal Election Commission.

Castro told MSNBC it is not his intention for the Trump supporters to be harassed or their businesses be boycotted.


LIAR


"Like I said, my post was actually as a San Antonian, my family has been here since 1922. It was a lament," Castro said. "It wasn't meant as a boycott. It wasn't meant to target these people. It was meant to draw attention to the fact we've got a lot of people in our community who are respected by San Antonio, who are contributing to this guy that's using their money to fuel hate."

Morning Joe host Willie Giest pressed Castro, saying that despite the information be available to the public, putting their names on social media increases the risk of harassment.

"Look that ... that was not my intention," Castro replied. "These things are public. What I would like for them to do is think twice about supporting a guy who is fueling hate in this country."


Posted by: Fred || 08/08/2019 00:00 || Comments || Link || E-Mail|| [6463 views] Top|| File under:
Who's in the News
47
[untagged]
8
Govt of Pakistan
4
Islamic State
2
Taliban
1
Govt of Pakistain Proxies
1
Govt of Iraq
1
Govt of Qatar (MB)
1
Govt of Syria
1
Hezbollah
1
Houthis
1
Arab Spring
1
Sublime Porte
1
al-Nusra
Bookmark
E-Mail Me
The Classics
The O Club
Rantburg Store
The Bloids
The Never-ending Story
Thugburg
Gulf War I
The Way We Were
Bio
Merry-Go-Blog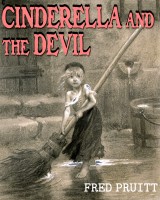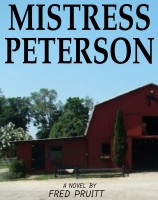 On Sale now!


A multi-volume chronology and reference guide set detailing three years of the Mexican Drug War between 2010 and 2012.

Rantburg.com and borderlandbeat.com correspondent and author Chris Covert presents his first non-fiction work detailing the drug and gang related violence in Mexico.

Chris gives us Mexican press dispatches of drug and gang war violence over three years, presented in a multi volume set intended to chronicle the death, violence and mayhem which has dominated Mexico for six years.
Click here for more information


Meet the Mods
In no particular order...


Steve White
Seafarious
Pappy
lotp
Scooter McGruder
john frum
tu3031
badanov
sherry
ryuge
GolfBravoUSMC
Bright Pebbles
trailing wife
Gloria
Fred
Besoeker
Glenmore
Frank G
3dc
Skidmark
Alaska Paul



Better than the average link...



Rantburg was assembled from recycled algorithms in the United States of America. No trees were destroyed in the production of this weblog. We did hurt some, though. Sorry.
3.236.50.173

Help keep the Burg running! Paypal: