Afghanistan
Unsuccessful assassination attempt on Dostum. Ow.
RFE/RL
Bashir Baygzad, the security chief of the northern Afghan city of Sheberghan, told Radio Free Afghanistan on 15 January that a man who was arrested on 14 January as he was allegedly preparing to assassinate General Abdul Rashid Dostum was working for the Taliban and al-Qaeda.


Nope. Surprise meter didn't budge...


Baygzad identified the alleged would-be assassin as a 27-year-old man from the Chahardarah district of Kunduz Province who recently moved to Kabul. Baygzad added that the arrested suspect said during his interrogation that 12 to 24 people have recently entered northern parts of Afghanistan to carry out "terrorist" activities. The report did not specify the identities of those people.


Anybody want to bet they didn't enter from Pakistan? I need some easy money...


Baygzad also said the suspect was attempting to gain entrance to the palace where Dostum lives via a water channel, but was prevented from doing so by a fence and was caught. According to the report, the man intended to blow himself up close to Dostum.
One of the boomer boyz they've been training next door, in the low-rent district of Central Asia.
Posted by: Fred Pruitt || 01/17/2003 10:58 am || Comments || Link || E-Mail|| [351 views] Top|| File under:
Arabia
Kuwait arrests suspected Iraqi spy
A Kuwaiti soldier has been arrested on suspicion of spying for the Iraqi Government, the authorities in Kuwait said on Friday. Mohammed Hamad al-Juwayed, a 40-year-old sergeant in the National Guards, has been accused of handing over documents to Iraq and aiding "acts of terrorism" in Kuwait.


Mohammed is probably very unhappy right about now...


A statement from the Interior Ministry said Mr Juwayed "provided security and military information to the Iraqis and spied on movements of senior Kuwaiti officials with the intent of facilitating terrorist and sabotage operations". The Interior Ministry statement accused Mr Juwayed of providing Iraqi agents with plans and important information. "The perpetrator of this crime will receive the punishment he deserves, after he has been brought before the courts in accordance with the laws in force."


Sounds like a blindfold and a cigarette may be in his future...
Posted by: Fred Pruitt || 01/17/2003 11:02 pm || Comments || Link || E-Mail|| [285 views] Top|| File under:
Driver's beard pulled off in street fight
A heated argument between two truck drivers, one a Saudi and the other an Egyptian, degenerated into a fight during which the two men grabbed violently at each other's long beards. Okaz reported that passersby failed in their attempt to separate the two men, and they only stopped when one of them realized that most of his beard had been torn off his face.


Hand me a tissue, please?
Posted by: Fred Pruitt || 01/17/2003 01:17 pm || Comments || Link || E-Mail|| [291 views] Top|| File under:
GPC's Assistant General Secretary dies
Lahj, January 12 2003 - Brigadier General Yahya Al-Mutawakkil, the third man in the ruling party the General People's Congress (GPC) was announced dead by the hospital management in the Intensive Care Unit of one of Aden's hospitals. His three bodyguards were also killed in a horrifying traffic accident when they were on their way to Sanaa after attending seminars promoting the GPC for elections in the economic capital Aden. Their car crashed into another vehicle, whose passengers are in critical conditions.


An accident?


The accident occurred in a dangerous turn the highway 25 kilometers away from Aden at 8:00 in the morning.


The dangerous turn makes it plausible...


The accident sent a shockwave throughout the country because Al-Mutawakkil is among the most powerful people in the country and has been known for his major contributions to the GPC party since the 1970s. Investigation is taking place at the moment to know whether the incident was purely an accident or there were other factors behind it.


Could be coincidental, I guess. Could be I'm an Irishman named Murphy, too...


This comes a few weeks after Jarallah Omar, the counterpart of Al-Mutawakkil in the opposition Yemeni Socialist Party, was assassinated in Sanaa. "It would be tragic if we lose two of our finest politicians in such a short time" said a source at the Ministry of Interior.


Unless the other car was full of nuns, I'll continue to believe it was a hit...
Posted by: Fred Pruitt || 01/17/2003 12:38 pm || Comments || Link || E-Mail|| [294 views] Top|| File under:
Bahrain pledges military support for Kuwait...
Bahrain has pledged to increase military cooperation with Kuwait and help protect the sheikdom from any Iraqi attack. The pledge by Manama came during a visit to Kuwait by Bahraini King Hamad Bin Issa Al Khalifa. It was the first open pledge of military support for Kuwait by a member of the Gulf Cooperation Council. "We will rush to your side if called upon," King Hamad said. "Any threat to Kuwait represents a threat to Bahrain. And this is why we are here, in the framework of joint defense coordination with our Kuwaiti brothers." Hamad held talks with Kuwaiti Emir Jaber Al Ahmed Al Jaber Al Sabah. Officials said the Hamad's visit focused on defense cooperation.
I wish I knew more about the internal politix of the Gulf States. Kuwait, Bahrain, Dubai, and Qatar seem to have unobtrusively aligned themselves in a direction that's consciously opposite that of Soddy Arabia. They've had to keep their heads down while doing it — I'd guess the Soddies are miffed at having another king on the peninsula, f'instance; al-Jazeera manages to cheese everybody in the neighborhood periodically, to include the Sods; and the Master Kingdom managed to botch a coup in Qatar. While the Sods are busy exporting wahhabism, the Gulf States seem to spend more time on increasing their standard of living.
Posted by: Fred Pruitt || 01/17/2003 10:59 am || Comments || Link || E-Mail|| [282 views] Top|| File under:
Europe
France may pay for new mosques to beat militants
Islamic terrorism has forced France to reconsider one of its most fundamental principles, the separation of church and state. It is considering proposals to allow the state to fund the building of mosques, as part of a bold scheme to create a French version of Islam, rather than let France's second biggest religion fall further under the sway of foreign powers, notably Saudi Arabia. A spokesman said: "One cannot be opposed to the foreign financing of places of worship and at the same time do nothing about it."


The Frenchies are smart people — seems they should be able to come up with some method of either forbidding it or tightly controlling it. Competing with the Soddies in suberting one's own country seems to be a dead-end street...


The French state is not permitted to build places of worship under a 1905 law, the last of a series of anti-clerical measures passed around the turn of the century, but, since September 11, the government has been searching for ways to communicate with and control France's five million Muslims. Pierre Bedier, the minister responsible for property and building law, said: "In 1905, the government thought that Catholics were anti-republican and constituted a menace. Today it is Islam which poses this question. It would be unrealistic not to respond to this concern."


So what'd you come up with, Pierre?


There are 1,600 mosques in France but most are little more than a small room. But money from Saudi Arabia and other Gulf states has been cascading into France for the funding of Islamic cultural centres and new mosques. The Grand Mosque in Lyons, for example, cost £3 million and was 90 per cent funded from Saudi Arabia.


So the princies were kind enough to toss £3 million your way and you just couldn't pass it up?


In many areas, local authorities try to foster better relations with Muslims by skirting the 1905 laws and giving them cheap rents or land. The only region exempt from the law is Alsace-Moselle, for reasons dating to the end of the Franco-Prussian war in 1871. This week, the leaders of a new nationally elected Muslim council were welcomed by President Jacques Chirac to the Elysee Palace.


"Welcome to the palace. Please leave your firearms with the footman..."


The council is similar to ones that exist for Catholics, Jews and Protestants. It gives Muslims a single body which the government can talk to on issues from education and work to mosque building and the harbouring of Islamic terrorists. Governments had been trying since the 1980s to create such a body but it took the terrorist threat and the new interior minister, Nicolas Sarkozy, to make it happen. At the end of last year, M Sarkozy forced France's Muslim leaders into meeting after meeting until they came up with a plan for a central council.


Seems like it would have made more sense to disband the other councils, but that's probably just me...


M Chirac told the council that in the past he regretted "there was no organised dialogue between Muslim representatives and the French authorities". He hoped that "the Islam of France and the Muslims of France" would "achieve the same status - with equal rights and duties - as all our other citizens".
Ummm... It's not the same status they want, Bub...
The 16-member council includes a wide range of Muslim opinion, from the westernised to leaders deeply hostile to the West.


And what's the proportion?


M Sarkozy has said he will do all he can to prevent foreign Muslim clerics from settling in France and preaching militant Islam.


It'd be a real good idea to toss the ones you've already got, too...


Police already keep a close eye on mosques which might provide cover for terrorists, such as the Abu Bakr mosque in Lyons. Its imam, Chellali Benchellali, an Algerian-born cleric, is the father of two men being held in connection with terrorist investigations. One was arrested last month in Paris, the other was taken by the Americans from Afghanistan to their Guantanamo Bay prison in Cuba.


Obviously a really devout family...
Posted by: Fred Pruitt || 01/17/2003 09:42 pm || Comments || Link || E-Mail|| [320 views] Top|| File under:
Radical cleric is told he will be expelled from english mosque
The radical Muslim cleric Abu Hamza al-Masri, who has made a series of inflammatory remarks about a war against the West since the 11 September atrocities, is facing expulsion from his mosque in north London. Abu Hamza, 45, who lost his hands and left eye fighting in Afghanistan, has been told he has until Monday before he is expelled by the Charity Commission from the Finsbury Park mosque. But he is vowing to keep preaching at the mosque until he is arrested. It is run by the North London Central Mosque Trust, of which Abu Hamza is an officer. He is accused of bypassing the trustees, in effect taking over the mosque and using it for political ends in breach of charity rules. The Charity Commission, which regulates charities, has sent him a Provisional Removal Order telling him he must leave the mosque. Abu Hamza said that if the Archbishop of Canterbury had a right to discuss war on Iraq, he should be able to comment on the so-called war on terror. He said his legal team would appeal against the expulsion. The commission said Abu Hamza's sermons were of "such an extreme and political nature" that they conflicted with the trust's charitable status. It also said the cleric's association with the mosque was damaging the reputation of the charity running it.


About dammed time they kicked him out. Yemen still wants him for his alleged links to a group of British men accused of a bomb plot in Aden. One of the suspects was his son, Muhammad Kamil Mustapha. Why don't you just extradite him and put a end to his trouble making?
Posted by: Steve || 01/17/2003 03:07 pm || Comments || Link || E-Mail|| [327 views] Top|| File under:
India-Pakistan
Authorities "Confident" On Locating Al-Qaida In Pakistan
Source: NNI
Pakistani authorities are confident of getting very important information from the three foreigner suspects of al-Qaeda booked last week, about the presence of their other comrades in Pakistan. "We believe of getting some very important information during the investigations from these three suspects of al-Qaeda, a network of Osama bin Laden but cannot share the findings as it may effect ongoing process of interrogation," a highly placed source revealed to NNI here Wednesday. The investigators have been concentrating to know about those fugitives of al-Qaeda who have gone underground and looking for their hiding places in the country.


Roughly translated, they haven't gotten anything yet, but they're still hitting them, and expect them to cough up something to make the pain stop. Meanwhile, real estate agents are picking up extra dough as the roaches scurry before the light's turned on...


In two different operations in the last week, an Australian, recently Muslim convert, was arrested on January 4 and two other Arabic speaking were arrested on January 9 from a house in Karachi. The Australian has been identified at the official level as Jack Thomas, a taxi driver in Melbourne. However yet the official level identification of the two who were arrested five days after the first arrest is being awaited.


It's been so long, they can't remember what their names were originally...


When Asked Brigadier Javed Iqbal Cheema, Chief of National Crises Management Cell of the Interior Ministry to tell if the operation was made on January 9 on a tip of Jack Thomas, he said, "I am sorry cannot offer any comment as I am not privy to it."


We can probably assume it was...


Jack Thomas, a 29 year of age, Australian was dragged down from an international flight bound to Hong Kong at Karachi International Airport by Pakistani authorities. Jack, who traveled to Afghanistan via Pakistan in spring of 2001, was booked under Pakistan Security Act on his alleged involvement in anti-state activities. He got training in the camps of al-Qaeda at Afghanistan during 2001 and shifted to Pakistan sometime in 2002. He is alleged of having very close links with Osama bin Laden. The two Foreigners believed Arabs were arrested in a pre dawn operation on January 9 in Karachi that was supervised by the FBI agents. One suspect of al-Qaeda during the operation managed to escape.


Why do I still have the feeling that was Khalid? Dammit.


The two foreigners identified themselves in the preliminary investigation as Abu Hamza from Yemen, and Abu Umar, an Egyptian citizen. Police had also arrested the wife and three small children of the man who identified himself as Abu Umar. However later both of them have claimed they are from Iraq and a Jordanian based Palestinian. The authorities have also recovered an Algerian Passport from their house of another suspect of al-Qaeda.


"The presence of mukluks and a lava-lava in the house suggest they may actually be an Equimeaux and a Samoan, respectively..."


The top questions of the investigators include whereabouts of Ayman al-Zawari, top leader of al-Qaeda after Osama bin Laden and another important activists of the network, Khalid Sheikh Mohammad.
It'd be nice if that Samoan Egyptian fellow turned out to be Ayman, wouldn't it? The news that's been released on this nab suggests there's something unusual about the snag...
Pakistani Interior Minister, Faisal Saleh Hayat yesterday said that the arrested suspects of al-Qaeda believed having close links with Ayman al-Zawahri, top lieutenant of Osama bin Laden. "These foreigners are being questioned about their linkage with al-Zawahri and also whereabouts of the same," Hayat said. The main agenda of investigation is to get the information from these suspects about those al-Qaeda activists hiding in Karachi, the source said.


Ummm... Step outside, toss a rock, you'll hit one of them...


The Interior Minister Faisal Hayyat said these two suspects of al-Qaeda have not been yet handed over to the United States "but are being interrogated by our own intelligence agencies."


First the truncheons, then the giggle juice. It helps relieve the pain...
Posted by: Fred Pruitt || 01/17/2003 03:21 pm || Comments || Link || E-Mail|| [274 views] Top|| File under:
Jihad Only Answer To Terrorism Says MMA's Qazi
Source: NNI
Jihad in the way of Allah is the only answer to terrorism, and through Jihad the world could be liberated of tyrannies, said Qazi Hussain Ahmed here while addressing a seminar arranged by city lawyers.


Guess it all depends on your definition of "terrorism," huh?


Condemning the dual American standards, the Amir of Jamaat-e-Islami and a central leader of Muttahida Majlis-e-Amal, told the participants Muslims were being subjected to oppressions in Chechnya, Kashmir, Palestine and Bosnia, but the so-called US conscious [I think he means "conscience." -Fred.] was silent there. Qazi Hussain Ahmed pleaded that peace in the world could only prevail if there is sustainable justice parallel to the end of hunger and fear. "Establishment of a society based on justice was possible only through the protection of people's lives and honours," he observed.


"So as soon as the khalifate is up and running, everything'll be just peachy..."


The absence of a just society in our age is due the fact that the oppressed cannot withstand the oppressor, he said. "And we want the oppressed to rise up and face the oppressor," the JI Amir said, adding "there is no other way."
"So get out there an jihad!"
Referring to his Japan visit and subsequent meeting with the last surviving victim of the atom bomb attack on Hiroshima, Qazi Hussain Ahmed said the lady had no answer when told Japan could have averted the devastation had she possesses the bomb too.


That was a stupid statement even for Qazi...


The Jamaat leader resented the current "Muslim-bashing" in the United States, specifically the Pakistanis. "Muslims are made to work there under brazen violation of all international norms and are humiliated," he deplored.


Life is tough when your a turban in Texas. Not quite as bad as day-to-day in Pakland, but tough, I'm sure...


Later talking to reporters, the JI leader opined that the ulma form all schools of thought are now joining the MMA because of unity and resolve in ranks and files.
Posted by: Fred Pruitt || 01/17/2003 01:54 pm || Comments || Link || E-Mail|| [272 views] Top|| File under:
Southeast Asia
Philippine Troops Nab Abu Sayyaf Member
A senior member of the militant group Abu Sayyaf has been arrested on kidnapping charges in the southern Philippines, military officials said Friday. Adjid Moro, who also goes by the names of Abu Pakistan and Wahid Malli, did not resist arrest Wednesday when soldiers swooped down on a house in the city of Zamboanga following weeks of surveillance, officials said.


Ever notice the big guys never resist arrest? Guess they're too important to give their all for the cause.


Moro was a procurement officer and founding member of Abu Sayyaf, a separatist group with alleged links to Osama bin Laden's al-Qaida terrorist network. He was also being investigated in connection with a series of attacks in the southern Philippines, authorities said.


He's a big catch. As procurement officer he will know where the money and arms come from.


The group is holding four Jehovah's Witness members and three Indonesia tugboat crewmembers it kidnapped last year. It has also been blamed for a series of bombings in Zamboanga late last year that killed 12 people, including a Green Beret, and injured more than 200 other people.


Send in the truncheons! Waiter, a glass of your finest giggle juice for Mister Adjid!
Posted by: Steve || 01/17/2003 12:42 pm || Comments || Link || E-Mail|| [278 views] Top|| File under:
International
Venezuelan troops take over Coca-Cola plant
From Ingrid Arnesen
CNN
Friday, January 17, 2003 Posted: 11:26 PM EST (0426 GMT)

CARACAS, Venezuela (CNN) -- President Hugo Chavez's government can take over facilities necessary to keep basic goods flowing to Venezuelans in light of a months-old general strike that has crippled the country's economy, a court ruled Friday.

After the decision by the country's superior court of agricultural affairs, national guard troops took over a Coca-Cola distribution plant in the state of Carabobo, firing tear gas at opposition protesters who scuffled with them in front of the plant.

A short time later, soldiers drove trucks from the plant to the army's regional headquarters. The army is to turn over the beverage products to the state consumer protection agency, Indecu, which is to distribute Coca-Cola to stores.

The court decision will also affect the distribution of products such as rice, corn, flour and beer.

Last week, Chavez asked for a judicial investigation into the extent that the general strike was threatening the distribution of necessary goods.

Vice President Jose Vicente Rangel said the Coca-Cola plant had been given 48 hours notice that it would be taken over.

Rodrigo Calderon, vice president of communications for Coca-Cola Latin America, told CNN the plant had stopped widespread distribution December 2 because of gas shortages and supply problems.

"It also became too dangerous for our personnel to deliver the product," he said.

Calderon had no comment on the action by the national guard.

"Our main objective is to resume our business," he said.

Meanwhile Friday, no major incidents were reported during an opposition march Friday in the capital, Caracas.

The strikes, accompanied by daily demonstrations, are designed to force Chavez, a leftist, to either resign or call a referendum on whether he should continue in office. Opponents of the fiery populist leader, elected in 1998, accuse him of being autocratic and mismanaging the country.

Chavez has refused to either resign or call a referendum. The Organization of American States has been trying to negotiate an end to the standoff.

The strikes have especially hurt the oil industry. Venezuela is the world's fifth-largest oil exporter.



Thats it, now its "go time" pal! You can take a mans economy down, but take away his god given right to drink a cold Coke and youre ass is in big trouble. Whats next?, is he going to make Pepsi the offical drink of Venezuela?
Posted by: Frank Martin || 01/17/2003 11:28 pm || Comments || Link || E-Mail|| [327 views] Top|| File under:
Women Bare All in the Name of Peace
Donna Sheehan wants to stop what she believes is the U.S. military's naked aggression in Iraq by taking off her clothes and getting women across the world to do the same. The 72-year-old California artist has recruited her friends and neighbors to use their nude bodies to spell out the words "No War" and "Peace."


72 years old? Naked? Sorry. I have to wash my hair that day...
Posted by: Fred Pruitt || 01/17/2003 10:36 pm || Comments || Link || E-Mail|| [376 views] Top|| File under:
Middle East
Party leader's secular stance gains support in Israel
Tommy Lapid, bare-knuckled commentator and crusader against state-subsidized Judaism, has emerged, grinning, as the biggest surprise of this most surprising campaign season — the man who would be kingmaker in Israel. Opinion polls consistently indicate that Lapid's minor party, dedicated to cutting the government benefits of religious Jews, is poised to become the third-largest faction in the next Parliament, which could make his a pivotal voice in determining the next governing coalition. From right, left and center, other Israeli politicians are suddenly gunning for Lapid in hopes of drawing his party's new support away. It is hard to have a conversation with Labor Party politicians without hearing Lapid compared with Archie Bunker, their calculated shorthand for an armchair reactionary.


Interesting development. It'd be amusing to watch the Paleos go from bitching and moaning about a Jewish state to bitching and moaning about a secular state...


Lapid, a 71-year-old Holocaust survivor, is enjoying that. "I take it as a compliment," he said Wednesday of the comparison to the most famous, if fictional, product of Queens. "I do look like him, and I am pugnacious."


Bad thing for the sidecurls gang. It's hard to discredit a Holocaust surivor...


The new support for Lapid's Shinui Party arises partly from voters' impatience with the major parties over the stalemate with the Palestinians, the dismal economy, scandal and a clinging malaise. But it also demonstrates that Israel's longstanding contest between secular and religious Jews is intensifying. He called the religious "a minority that has privileges and no responsibilities," citing exemptions from army service and tax breaks.


I really do like this guy... so far.


To strictly religious Israelis it is Lapid who is the intolerant one. To them it is Lapid's vision that endangers Israel. Rabbi Avraham Ravitz, a member of Parliament and leader of a strictly Orthodox party, called Lapid's movement "a big danger" and "a tragedy for the people of Israel."


Because...?


He said Lapid had created an outlet that legitimized a deep-seated desire of many Israelis. "A lot of the Israelis, they have in the deep of their minds, for probably many years, these feelings to run away from being a part of the chain of the Jewish people," Ravitz said. "You know, to be a Jew is not so easy."


I'm sure it's not. But the uncomfortable fact is that we're fighting against a system in which the state is controlled, either directly or indirectly, by the religious establishment. In the rest of the West, the religious-based states are gone — state and religion are separated.


The surge behind Lapid is not just a reflection of anti-religious sentiment. In a political system divided along ethnic as well as religious lines, his party appears to be drawing from Israel's elite of Ashkenazim, with roots in Eastern and Central Europe. Further, his party's name, Shinui, or Change, incorporates an inchoate revolt against the status quo. Opinion polls consistently suggest that in elections to be held on Jan. 28, Shinui could more than double — almost triple, some analysts have predicted — its present six seats in Parliament. This campaign has already produced its share of reversals, but at the moment Shinui looks likely to displace a religious party, Shas, as the third-biggest faction.
That doesn't seem like a bad thing to me. Glancing at their website, they seem kind of liberal, but they want to end the exemption of the religious from the draft. I find conscientious objectors tiresome — not everybody has to drive a tank or be an infantryman. Every army needs somebody to type up the morning report, carry stretchers, or set up communications gear, to name just a few options.
Attempts to turn Israel into a state based on Halacha (Jewish religious law) endanger our future. We seek to separate state and religion, while preserving the country's Zionist character.

Shinui supports the peace process. However, Arafat is not a partner for peace, and negotiations have to be conducted with moderate Palestinians. The cessation of terror is an indispensable condition for progress in the diplomatic negotiations. Illegal outposts must be evacuated immediately.
I'm not sure, but I think if I was an Israeli, I'd probably be voting for them.
Posted by: Fred Pruitt || 01/17/2003 10:16 pm || Comments || Link || E-Mail|| [317 views] Top|| File under:
Home Front
Al Qaeda suspects nabbed by use of cave prints
Two al Qaeda suspects were taken into custody as they tried to enter the United States after their fingerprints were matched with ones lifted by U.S. military officials from documents found in caves in Afghanistan, law-enforcement authorities said yesterday. The two men are among 330 aliens apprehended at the border since September as presumed law-enforcement threats, as part of a federal program known as the National Security Entry-Exit Registration System — a fingerprinting system that matches foreign visitors against databases of known criminals and terrorists. The unidentified men are of Middle Eastern descent. It was not clear yesterday where the men were detained or where they are being held.


Bet it's a sunny island getaway.


The U.S. military, during risky and often time-consuming searches, destroyed scores of al Qaeda and Taliban caves, confiscated tons of arms and ammunition, and found dossiers with photographs, papers containing the fingerprints of various individuals, computers, tape recordings, instruction manuals and receipts. American soldiers, assisted by federal law-enforcement authorities, lifted what was described at the time as "a great number" of latent fingerprints from papers found in the caves, and others seized in abandoned hideouts and training camps for al Qaeda and Taliban members. The prints were added to the National Security Entry-Exit Registration System for screening incoming aliens. Thousands of al Qaeda and Taliban guerrillas disappeared from Afghanistan after the Taliban regime collapsed in November 2001. They abandoned a number of training camps, which yielded significant intelligence about the activities of al Qaeda and the terrorism network's founder, Osama bin Laden. Fingerprints taken from the hundreds of detainees at the U.S. base in Guantanamo Bay, Cuba, also have been added to the computer database to prevent others from using their identities to enter the United States, the authorities said. Those detained by immigration officials at the border under the program also include wanted criminals, aliens who committed more-serious felonies in the United States in the past, aliens with fraudulent documents, persons who were deported and were attempting to re-enter the country illegally, and others who had previously violated U.S. immigration laws.
One alien, identified as a Tunisian national, was held after his fingerprints identified him as having been convicted of multiple drug-trafficking offenses, one federal law-enforcement official said. Another detainee was a Dominican Republic national who had been convicted of aggravated assault and burglary and been deported on a prior visit to the United States. Attorney General John Ashcroft implemented the first phase of the Immigration and Naturalization Service program on the anniversary of the September 11 attacks, establishing fingerprint checkpoints using state-of-the-art digital technology at all ports of entry. "This system will expand substantially America's scrutiny of those foreign visitors who may present an elevated national security risk. And it will provide a vital line of defense in the war against terrorism," Mr. Ashcroft said at the time. Congress required in the USA Patriot Act that the Justice Department develop the entry-exit system to provide greater protection against terrorist attacks.


It works!
Posted by: Steve || 01/17/2003 02:28 pm || Comments || Link || E-Mail|| [277 views] Top|| File under:
Axis of Evil
Arab officials dismiss idea of Saddam stepping down
Arab officials dismissed on Friday the idea that Iraqi President Saddam Hussein might step down and go into exile to avert a U.S.-led war on his country, saying there was no such proposal. The officials and Iraq observers said considering Saddam's intimidating persona no Arab official or even people from his inner circle would consider presenting such an idea to the man who has ruled Iraq with an iron fist for more than two decades. "Those who recently saw Saddam say the idea of exile is not something that would even cross his mind," said Iraq expert Khairallah Khairallah. One senior Arab official told Reuters: "Until now nobody has proposed to President Saddam anything or talked to him about exile or resignation".
"All these reports are wishful thinking and aimed at local consumption. Saddam will not step down," a Gulf official added.


There's a whole lot of denying going on.


The officials said speculation in the media and in diplomatic circles was part of a U.S.-led campaign of psychological warfare to undermine Saddam's will to fight and encourage a coup against him. They said Arab leaders familiar with the Iraqi leader's personality were unlikely to make such a bold suggestion. "Rumours have been floated that Arab leaders are pressing Saddam Hussein to quit and seek asylum overseas. In view of Saddam's character and record, this is a wholly unrealistic scenario," Middle East analyst Patrick Seale said.
"They are trying to provoke the Iraqi leadership to anger, and perhaps goad it into an impulsive act of hostility by a campaign of psychological warfare," he said in a commentary published in Dubai's Gulf News daily this week.


"Bwaah Ha Ha Ha Ha! The Evil Plan Ver 2.4!"


Long-time observers of the Baghdad government say not even high-ranking members of Saddam's entourage have the courage to present him with such a proposal.


"Hey Sammy, what do you think about the whole exile idea?" BANG! "Ouch"


"I don't believe that any Arab envoy can deliver such a message to Saddam given his character and conflictive ties with his neighbours but maybe a non-Arab could be able to do it when the time comes," said Khairallah.


Maybe Blix will ask during his visit?


In Damascus, a top Iraqi envoy branded as absurd reports that Saddam was negotiating exile in a sympathetic state. "This is absurdity," Ali Hassan al-Majeed, a Revolutionary Command Council member and cousin of Saddam, told Reuters. "It's a psychological war technique, and if you ask an infant in Iraq he wouldn't believe such reports."
German magazine Der Spiegel said Iraq was seeking guarantees to let Saddam and top aides to go into exile as a way to end current tension, possibly to an African state. The magazine later said its story was based on reports from other news agencies and not its own sources.


So they just picked it up off the wire. Where did it start? Fred, was that you?





Nope. Nope. Wudn't me. I started the rumor about Taha Yassin Ramadan and the poolboy...


In Washington, a Gulf diplomat said Saudi Arabia had proposed that the United Nations or world community offer amnesty to all but the most prominent Iraqis, ruling out Saddam. The idea would be to encourage a last-minute coup against Saddam, averting the bloodshed of a war, said the diplomat. The Gulf diplomat said the Saudis would advocate their idea next week at a meeting in Turkey, where the leaders of Egypt, Iran, Jordan, Saudi Arabia, Syria and Turkey are expected to discuss ways of averting a U.S. attack.


"Hey, Saddam! It's the Saudi's idea! They're behind the whole thing. They're laughing at you! Are you just going to sit there and let them do that? Come on, what are you waiting for? What are you, chicken?"
Posted by: Steve || 01/17/2003 03:05 pm || Comments || Link || E-Mail|| [332 views] Top|| File under:
East/Subsaharan Africa
Somalia: It's all the Aethiopians' fault...
A former chairman of the Disarmament Commission of Somalia's Transitional National Government (TNG), Gen. Muhammad Nur Galal, said yesterday that the availability of arms in Somalia was the major impediment to the country's reconciliation.


That's because the national passtime is taking pot shots at each other...


During a recent visit to the Kingdom, he told Arab News: "Two years ago, the TNG established the Disarmament Commission stipulated by the interim charter. The commission planned to invite the former Somali armed forces. The army can enforce security and disarm the militias. The lack of funds, however, precluded even the beginning of the commission's work."


The former Somali armed forces? They're still around? What have they been doing for the past dozen years?


He said since the beginning of a civil war in 1991, the former armed forces had not participated in the clan wars or had the capabilities to enforce security and stability throughout the country.


But they've been collecting pay checks?


The TNG refused to supply the resources needed to empower the commission. Arab countries granted adequate financial assistance to the TNG. Unfortunately, the aid was mismanaged. The commission has finally been dissolved, said Gen. Galal.


"The aid was mismanaged" means they put the money in their pockets...


He said 3,000 well-equipped military personnel could control the capital, Mogadishu, and the entire southern region. International financial aid is needed.


Why? Is there still room in their pockets?


This assistance could be in the form of military logistics and training.


Better idea than giving them cash, isn't it?


He said the arms in the hands of the civilian population are two types: heavy and light. Some people bought weapons in order to safeguard their property. Heavy weapons can be bought from their owners while the light ones can be taken by force.


You know that saying about prying from cold, dead fingers? That's it.


"Warlords can never agree on a genuine pact. Every warlord wants to be a Somali leader. They have a good relationship with Ethiopia. Addis Ababa supplies them arms. In fact, Ethiopia has been engaging in destabilizing Somalia by supporting the warmongers. Landlocked Ethiopia seeks Somali mini-states in order to use its seaports and exert great influence in the Red Sea region. The warlords and their arms suppliers are the main obstructions to peace," Gen. Galal added.


Oh, damn those Aethiopians! We should just put all of East Africa under Soddy administration. That'd fix everything...
Posted by: Fred Pruitt || 01/17/2003 01:25 pm || Comments || Link || E-Mail|| [286 views] Top|| File under:
Home Front
Puerto Rico Gov. Wants U.S. Base to Stay
SAN JUAN, Puerto Rico - Puerto Rico's government hopes the U.S. Navy (news - web sites) won't close its Roosevelt Roads Naval Station after it halts bombing exercises on the nearby island of Vieques in May, the U.S. territory's governor said.

Gov. Sila Calderon, who had pressed for a halt to the training, said Wednesday that her government will lobby for the base on the main island of Puerto Rico to remain open. With some 4,800 employees and temporary contractors, Roosevelt Roads is one of the the region's largest employers.

"The people of Puerto Rico don't have any interest in the closing of the Roosevelt Roads base," Calderon said. "The government of Puerto Rico is interested in that base staying in Puerto Rico, for all the economic benefits."

The Navy says training now under way is the last scheduled on Vieques. It will abandon its firing range there by May 1, turning over the island's eastern third to the U.S. Department of the Interior to become a wildlife refuge.

The United States stopped all live-fire training in Vieques in 1999 after a guard was accidentally killed. It has used non-explosive bombs and shells since then.

Once the Navy leaves Vieques, all operations at Roosevelt Roads associated with Vieques will be discontinued, Navy officials have said. Adm. Robert Natter, commander of the Atlantic Fleet, went further last week, saying: "Without Vieques there is no way I need the Navy facilities at Roosevelt Roads — none."

Other Navy officials said any decision about closing the base in eastern Puerto Rico would have to be made by an independent commission that has yet to begin its work.

The Navy estimates the base injects some $300 million each year into the Caribbean island's economy.

Training continued Thursday with two U.S. warships firing inert shells at the island. The USS Arleigh Burke and USS Cape St. George participated in the training, said Lt. Cmdr. Kim Dixon, a spokeswoman.

President Franklin Roosevelt ordered the base built in 1940, and it was used for World War II naval operations.

The Navy has trained on Vieques since 1947. Opponents say the exercises have damaged the environment and the health of the island's 9,100 residents, but the Navy denies the accusations.



Well, Boo-Hoo-Hoo, Sila. 4800 jobs gone, but the birds and trees are safe. Do you think Adm. Natter got major satisfaction shoving it up her butt?



Posted by: tu3031 || 01/17/2003 01:02 pm || Comments || Link || E-Mail|| [282 views] Top|| File under:
East/Subsaharan Africa
FrenchiesTells Ivory Coast Factions to Obey the Goddamn Truce
France played down on Friday fresh violence in Ivory Coast but warned warring factions not to endanger peace talks it is hosting in the hope of ending a bloody four-month conflict. Closed-door talks held by the ex-colonial power near Paris were briefly disrupted on Thursday as Ivorian President Laurent Gbagbo's government accused rebels of breaking a truce by attacking loyalist positions at the western town of Blolequin. The French Foreign Ministry said its troops had inspected the area and called the incident minor, but issued a stern warning it would not allow the cease-fire to be threatened.
"Vous guys ain't been listening, have vous?Allow moi to put it in simplisme terms for y'all: Knock it off, or we'll kill you."
Posted by: Fred Pruitt || 01/17/2003 12:22 pm || Comments || Link || E-Mail|| [289 views] Top|| File under:
Axis of Evil
SKors ready for war...
South Korea is prepared for war in the event that diplomacy fails to defuse an intensifying nuclear crisis on the Korean Peninsula, the country's top defense official said today. "If the North Korean nuclear problem cannot be solved peacefully and America attacks North Korea, war on the Korean Peninsula will be unavoidable," Defense Minister Lee Jun told parliament. "Our army is prepared for the worst-case scenario." Jun added that if North Korea follows through on restarting its nuclear reactor and proceeds to build nuclear weapons, the weapons likely would be trained at South Korea.


Took 'em long enough to notice, didn't it?


His comments served to underscore that, despite South Korea's "sunshine policy" of reconciliation and engagement, the North remains an enemy dating back to the Korean War in 1950-53.


That's today's installment of "Statment of the Obvious." Tune in tomorrow, when you'll hear Sammy say, "Them Merkins just don't like me!" Until then...
Posted by: Fred Pruitt || 01/17/2003 12:17 pm || Comments || Link || E-Mail|| [283 views] Top|| File under:
U.S. Plans Interim Military Rule in Postwar Iraq
U.S. military commanders will likely rule Iraq for at least several months in the aftermath of a U.S.-led ouster of President Saddam Hussein, according to Bush administration blueprints for Iraq's future that outline a broad and protracted American role in managing the reconstruction of the country. The administration's plans, which are nearing completion, envision installing a civilian administration within months of a change of government, U.S. officials said. But the officials said that even under the best of circumstances, U.S. forces likely would remain at full strength in Iraq for months after a war ended, with a continued role for thousands of U.S. troops there for years to come.


Soddy toilet paper consumption reached record levels when they read that part...


Iraqis relegated to advisory roles in the immediate postwar period would gradually be given a greater role, but they would not regain control of their country for a year or more, according to current U.S. thinking.


Either Sammy's going to pack the treasury into his suitcase and "resign," or he's going to "fall down the stairs." If the Soddies let this scenario happen it'll be checkmate for them...
Posted by: Fred Pruitt || 01/17/2003 12:14 pm || Comments || Link || E-Mail|| [296 views] Top|| File under:
White House: Weapons Discovery 'Serious'
The White House said Friday that chemical warheads found in Iraq had not been declared by Saddam Hussein's government as required by U.N. rules, and called the discovery "troubling and serious." Presidential spokesman Ari Fleischer stopped short of calling the weapons cache a breach of an anti-arms U.N. resolution, saying the United States has already found Saddam in violation of several U.N. rules. U.S. officials hope the discovery of 11 empty chemical warheads at a storage area 75 miles south of Baghdad will bolster their case against Saddam. Iraq said the weapons were on its 12,000-page declaration required by the U.N., an assertion disputed by Fleischer.


"Yeah, it's in there somewhere. You could look it up..."


Fleischer also dismissed Saddam Hussein's claim Friday that Iraqi enemies would witness a face "suicide" at the gates of his capital if an attack were launched. "We are much less interested in Saddam Hussein's talking and much more interested in Saddam Hussein's disarming," Fleischer said.


That's what press secretaries say instead of "Shuddup, Sammy!"
Posted by: Fred Pruitt || 01/17/2003 12:10 pm || Comments || Link || E-Mail|| [271 views] Top|| File under:
Middle East
U.S. boosts military contacts with Israel
The United States is raising the level of its military coordination with Israel in advance of its expected war against Iraq. Next week, General Charles Wald, deputy commander of the U.S. European Command (USEUCOM), will visit here. Wald, who is in charge of ties with the Israel Defense Forces, will meet with Defense Minister Shaul Mofaz and senior IDF officers. He will apparently also visit the American soldiers who came to Israel with the Patriot missile batteries. Wald took over as deputy head of USEUCOM just last month, and his trip to Israel is being billed as a get-acquainted visit. Israeli sources, however, predict the talks will focus on the expected war with Iraq. "Our strategic coordination with the Americans is at a much higher level than it was during the 1991 Gulf War," a senior security source said. Wald, a fighter pilot who saw action in both Vietnam and Iraq, is also considered the acting commander of USEUCOM, which has responsibility for Israel. In the U.S. military hierarchy, the official commander of USEUCOM is also the head of NATO's military forces and thus spends most of his time running the NATO command in Brussels. Wald is familiar with the Middle East having served as commander of Central Command's air forces in the late 1990s. Central Command is responsible for the Gulf states.
Wald's visit will follow hard on the heels of that of Gen. Charles Simpson, who left the country on Wednesday. Simpson, the director of air and space operations at USEUCOM, has been appointed chief liaison officer with Israel in the event of a war with Iraq. Simpson met with Deputy Chief of Staff Maj. Gen. Gaby Ashkenazy and other senior officers to set up working procedures for coordination in the event of a war. Other members of the American liaison unit who came with Simpson are staying here to set up a system of communications between the IDF and the Pentagon. In addition, there are currently 600 American soldiers stationed here to man the two Patriot batteries that came to participate in an air defense exercise, Juniper Cobra 3, with the IDF's antimissile batteries. The New York Times reported yesterday that the Patriot batteries will remain here at least through mid-February..


They'll be there until the shooting stops.


The Israel Navy and the American Sixth Fleet also conducted a joint naval exercise this week
Posted by: Steve || 01/17/2003 11:14 am || Comments || Link || E-Mail|| [343 views] Top|| File under:
Hamas claims suicide mission try on booby-trapped raft
A Palestinian suicide bomber was killed Friday morning when an naval patrol boat fired at his small, booby-trapped boat, causing it to explode, a leaflet issued by the Islamic militant Hamas movement in Gaza said. The leaflet named the bomber as Mahmoud al-Jeemasi, an activist of Hamas' military wing Iz a-Din al-Qassem in his mid-twenties. It said al-Jeemasi had been on a mission to carry out a suicide attack. The leaflet spoke of a small boat, contradicting an initial report by IDF sources that the navy had fired at an unmanned, booby-trapped raft.


Poor Mahmoud, didn't kill anyone, so he only rates a leaflet.


"We did not see anyone on the raft. We also fired in the air
beforehand and nobody saw any person jumping into the water or
move," an IDF source said. The sources had initially said no one was injured in the explosion, which occurred about four kilometres off the shore of the northern Gaza Strip settlement of Dugit Friday morning. It happened in the same area where a booby-trapped Palestinian fishing boat rammed into an Israeli naval boat two months ago, killing the militant steering the boat and lightly injuring four Israeli soldiers.


Booby and Palestinian seem to go together.
Posted by: Steve || 01/17/2003 10:59 am || Comments || Link || E-Mail|| [285 views] Top|| File under:
Where the PLO gets its dough...
Thanks to Paul (no, not that one, the other one!) for the link!
Despite recognition from the West, the Palestine Liberation Organization continues to engage in drug trafficking and weapons deals in cooperation with insurgency groups throughout the Middle East, according to a new study.


Oh, hold me, Ethel! I'm so disappointed in them. But why would they do that?


A recently-released report, commissioned for B'nai B'rith, Europe, asserts that the PLO earns billions of dollars through a range of illegal activities, Middle East Newsline reported. Those activities include drug trafficking, arms smuggling, money laundering and counterfeiting in cooperation with the Palestinian Authority and such Arab regimes as Iran, Iraq, Libya, North Korea and Sudan.


Uhhh... North Korea's not an Arab regime. They mean "axis of evil regimes and their wannabes."


"The PLO's transformation into the Palestinian Authority in 1993, as a result of the Oslo Accords, did not impede the organization's illegal activities," the report, entitled "Where Does the Money Go: A Study of the Palestinian Authority," said. "On the contrary, it enhanced them. As the whole world gave the PA legitimacy, it abused this status to expand its illegal activities."


Kind of like putting the Barzini clan in charge...


The report said that contrary to assertions by the PA and its Western supporters, the PLO and Arafat's regime have won additional financial support since the start of the Israeli-Palestinian war in 2000. The PA saw an 80 percent increase in donor financing in 2001 as a result of increased funding from Arab and Islamic regimes. In all, the report said, the PA obtained $1.02 billion in 2001. In 2000, the figure was $555 million. The report said the PA has laundered money through off-shore banks in Cyprus, Hong Kong and Monaco. The PA used the PLO for money-laundering.


The PA budget process: "One for you, one for me. One for you, two for me..."


The PLO continues to obtain funds from Arab regimes and companies in exchange for a pledge not to attack them, the report said. The PLO also earns revenue from charities, drug trafficking and weapons deals.


Vicious little bastards, aren't they?


The report was authored by Rachel Ehrenfeld, a researcher at the New York-based American Center for Democracy. Ms. Ehrenfeld has testified in Congress and served as a consultant to Western governments regarding PLO finances.


Presumably she knows her stuff...


The report, in part, draws from official Palestinian documents captured by Israel over the last year. Estimates of the PLO's fortune have varied. In 1994, the British government asserted that the PLO amassed $10 billion. Last year, Israeli officials estimated the wealth of PA Chairman Yasser Arafat, who controls PLO and PA financing, at $1.3 billion. "Clearly, the PLO and its successor, the PA, have played an indispensable role in creating the financial model for today's terrorist organizations," the report said. "Close examination of the methods and institutions that account for the PLO's success can help us to better track how Al Qaida and other terrorist organizations operate financially."


Great job for somebody who likes murk...


The report cited such PLO enterprises as Samed and the Palestine Commercial Services Co. The PLO formed Samed in 1970, to control and operate its economic activities and today the firm operates duty-free shops and holds interests in airlines throughout Africa. Ahmed Qurei, today speaker of the Palestinian Legislative Council, has for years headed Samed. The PA is also said to own shares in stocks traded in Frankfurt, Paris, and Tokyo. They include stocks in Mercedes-Benz. "Under the PA's control, massive merchandise counterfeiting enterprises flourish, making millions of dollars a year, with royalties going to senior Palestinian Authority figures," the report said. "The merchandise includes CDs, DVD's, clothing, cosmetics, and schoolbooks. This is done in cooperation with Hamas and other Palestinian terrorist organizations."


There's no real surprise here. Like most of the terrorist organizations we've seen, the PA is run like a family business, with the guys at the top getting a large rakeoff, the while bitching about how tough the common folk have it. Even the Paleo-in-the-street bitches about it, when he's not rushing off to blow himself up. The same situation applies in Iraq, with Sammy and his cronies having very large bankrolls, assuming they can make it someplace without extradition treaties, while the hoi-polloi goes without.
Posted by: Fred Pruitt || 01/17/2003 10:59 am || Comments || Link || E-Mail|| [280 views] Top|| File under:
Arab interior ministers to cooperate against Islamists. Really.
Arab interior ministers have agreed on a multi-phase plan to bolster security cooperation against Islamic insurgents. The interior ministers finished the 10th meeting organized by the Arab League with a series of agreements to fight insurgents and help block their financing. The forum of interior ministers was chaired by Saudi Interior Minister Prince Nayef Bin Abdul Aziz. Officials said the interior ministers plan to explore ways to end Islamic propaganda for the recruitment of insurgents and planning of attacks. The plan would also cover sermons given in mosques during after Friday prayers as well as Islamic fundamentalist literature distributed in and around mosques.


That might involve firing and/or jugging a few imams and muftis and such, so I doubt if it'll happen in most places...


Other elements of the proposal would draft regulations on financing to Islamic charities that would stress transparency of funds. Arab League justice ministers have also joined the effort in drafting legislation against money-laundering.


The tugs in the other direction from this measure will probably make it nothing but lip service, too. I doubt if the Arabs will really start cleaning up their own houses until Iraq's been settled and probably not until the Axis of Evil member after them goes down. They still think of themselves as the winning side...
Posted by: Fred Pruitt || 01/17/2003 10:59 am || Comments || Link || E-Mail|| [266 views] Top|| File under:
Axis of Evil
Sammy ready to go?
Source: Dawn
Iraqi President Saddam Hussein has agreed to leave Iraq and go into exile in an African country if certain conditions are met, three diplomats in the United Arab Emirates were quoted as saying on Thursday.


"Condition one: Bush has to go, too..."


The diplomats in Dubai, one Western and two Arabic, who did not want to be named or reveal their sources, said the Iraqi leadership was prepared to accept a deal under which Saddam Hussein would leave the country if he was guaranteed not to be prosecuted or persecuted by the United States or any of its European allies. Hussein would be accompanied by other members of his government and their families, and an African country was considered as the location for their exile, they said.
That would probably be Libya...
According to observers in the region, news of a possible exile for Saddam could be related to recent announcements that Saudi Arabia, Turkey, Iran, Egypt, Jordan, and Syria were due to present a proposal to avoid an invasion in the next few days. The speculations gained pace after Syrian President Bashar al Assad cancelled a scheduled trip to Tehran on Wednesday and a visit of Iraq's Gen Ali Hassan al Majid to Cairo was postponed.


Bingo.


Egyptian media had first announced that al Majid, a member of Iraq's Revolution Council and a lover cousin of President Saddam, wanted to bring Egyptian President Hosni Mubarak a message from Saddam. No new date had been set for the visit, it was said. "The timing was not appropriate," Egypt's Foreign Minister Ahmed Maher said in Cairo on Thursday.


"He can probably stop by for a few minutes on his way to the Central African Republic..."


According to the three diplomats, further conditions for Saddam's departure would be the withdrawal of United States troops from the Gulf region, the end of United Nations arms inspections and sanctions against Iraq as well as measures against the production of weapons of mass destruction in Iraq. However, the US had so far rejected these conditions and Egypt was now trying to convince Baghdad to accept a compromise, the diplomats said.


The original condition was for Iraq to disarm. We'd also need a say in the structure of the new government...


Cairo has in recent days been the centre of a flurry of regional diplomatic activity involving Turkey, Saudi Arabia, Syria, Jordan and Iran, aimed at resolving the standoff through diplomatic and political means, which was "our objective", according to Maher. Politicians and observers had repeatedly dismissed speculations that Saddam might resign, adding that such rumours could have been spread deliberately in order to cause uncertainty amongst government officials in Baghdad. Baghdad said Saddam Hussein would not leave his country under any circumstances.


On, the other hand, truth is a matter of convenience among Arabs, isn't it?
Posted by: Fred Pruitt || 01/17/2003 10:59 am || Comments || Link || E-Mail|| [272 views] Top|| File under:
Middle East
10,000 Palestinians take to streets of Gaza in support of Saddam
At least 10,000 Palestinians rallied in Gaza City Friday in support of Iraq and against United States military action against the Gulf state. The demonstrators, supporters of various Palestinian factions, marched Gaza City's main street waving Palestinian and Iraqi flags and carrying posters of Palestinian President Yassir Arafat and Iraqi President Saddam Hussein. The crowd had gathered at Gaza's Palestine square, after the weekly Moslem Friday prayers held in several mosques in the city. It headed for the yard of the unknown soldier in Remal neighborhood, before arrived at the building of the Palestinian Legislative Council.


The Yard Of The Unknown Soldier?


The demonstrators chanted slogans denouncing U.S. warnings to hit Iraq, shouting "George Bush listen to us, Iraq will never surrender." Sheikh Ahmed Yassin, the spiritual leader of the Islamic militant Hamas movement, as well as leaders of other political factions, led the demonstration.


Wonder who picked up the tab for organizing this little shindig?
Posted by: Steve || 01/17/2003 10:46 am || Comments || Link || E-Mail|| [743 views] Top|| File under:
Axis of Evil
US Forces Order of Battle at GlobalSecurity.org
Clicking on the title will take you to the "best available" order-of-battle of forces deployed in CENTCOM's part of Southwest Asia, as well as EUCOM forces in Turkey participating in Operation Northern Watch. This site is run by GlobalSecurity.org and contains the latest satellite photos, including pictures of Diego Garcia showing portable shelters for B-2 bombers and B-52s and KC-135s on the ramp. Also has maps showing all the bases in the region and too much more to post here. Check out their home page for all the links.
Posted by: Steve || 01/17/2003 10:35 am || Comments || Link || E-Mail|| [412 views] Top|| File under:
Saddam vows defeat for enemies
Iraqi President Saddam Hussein said Friday that Iraq had mobilized its forces to defeat U.S. forces at the gates of Baghdad should they invade his country. "We have determined and planned to defeat the aggressors. We have mobilized our abilities, including those of the army, people and leadership," he said in the text of a televised speech marking the 12th anniversary of the Gulf War. "Baghdad, its people and leadership, is determined to force the Mongols of our age to commit suicide at its gates," Saddam said. Calling U.S. troops the "new Mongols," the Iraqi leader said they would not be able to conquer a "mobilized and determined" Iraq. "The army of Hulagu has come again to clash with Baghdad after it was born anew. They will commit suicide on the walls of Baghdad and other Iraqi cities," he conveyed.


For history buffs, in 1258, under Hulagu Khan, the Mongols invaded Baghdad and put an end to the remnants of the once-glorious 'Abbasid Empire. The ancient systems of irrigation were destroyed and the devastation was so extensive that agricultural recovery, even in the twentieth century, is still incomplete. Hey, Saddam, compared to the U.S. military, the Mongols were wimps!
Posted by: Steve || 01/17/2003 10:21 am || Comments || Link || E-Mail|| [354 views] Top|| File under:
Saudi Arabia encouraging Iraqi generals to topple Saddam
Arab leaders are planning a coup to oust Iraqi president, Saddam Hussein, reported Time magazine. Saudi Arabia is reported to be behind the plot which proposes encouraging Iraqi generals to topple Saddam and his inner circle. The aim is to avoid a United States-led war with Iraq which could spark other wars in the region.


The aim is to prevent the U.S. from establishing a reasonably democratic non-Islamic Iraq next door. Might give the locals ideas that the same thing would work in Saudi itself.


The Saudi idea requires a United Nations resolution declaring an amnesty for the Iraqi officials if they got rid of Saddam, Western and diplomatic sources were quoted as saying. Such an amnesty would extend to all but 100 or 120 of the most senior ruling Baath Party officials, including his sons, close relatives and others who have long formed part of the ruling circle.


Who are the only people with the power to overthrow Saddam.


Saudi Arabia is reported to be actively canvassing support for the initiative. Egypt's President Hosni Mubarak and the Turkish Prime Minister Abdullah Gul flew to Riyadh this week to discuss the plan with Saudi Arabia's Crown Prince Abdullah bin Abdul Aziz, the magazine said. According to Time, concerns for the region's stability prompted the Saudi initiative. "Riyadh fears that war in Iraq could lead to chaos, civil war among ethnic factions and military incursions by neighbours like Turkey and Iran," said the magazine.


Riyadh fears that they are next on Bush's short list.
Posted by: Steve || 01/17/2003 10:11 am || Comments || Link || E-Mail|| [280 views] Top|| File under:
Saddam Hussein's envoy visit to Egypt postponed
A source close to the Egyptian Presidency said that the visit of member of the revolution's leadership council in Iraqi Ali Hassan al-Majuid to Egypt, delegated by President Saddam Hussein was postponed to a later date. The source did not explain the reasons behind the postponement. Al-Majuid, one of Saddam's cousins, was expected to arrive in Egypt on Saturday.


Not coming, is he?


For his part, the Egyptian foreign minister Ahmad Maher indicated that "the issue of the visit of an Iraqi envoy to Cairo, debated by press reports is now postponed ." However, a source close to the Egyptian Presidency stressed on Wednesday that the Egyptian President Hosni Mubarak will be meeting with a special envoy for the Iraqi President Saddam Hussein on Saturday in the context of the increased Arab diplomatic activities in order to avoid a likely war against Iraq.
An Egyptian media source said recently that the Iraqi envoy is Ali Hassan al-Majuid, he is a cousin for the Iraqi president and a member at the revolution's leadership council in Iraq.


You don't suppose that all those Arab proposals urging Saddam to go into exile or supporting a coup attempt had anything to do with him not paying you a visit, do you?
Posted by: Steve || 01/17/2003 09:59 am || Comments || Link || E-Mail|| [275 views] Top|| File under:
Who's in the News
31
[untagged]
Bookmark
E-Mail Me
The Classics
The O Club
Rantburg Store
The Bloids
The Never-ending Story
Thugburg
Gulf War I
The Way We Were
Bio
Merry-Go-Blog
Hair Through the Ages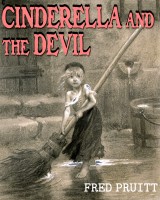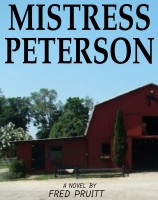 On Sale now!


A multi-volume chronology and reference guide set detailing three years of the Mexican Drug War between 2010 and 2012.

Rantburg.com and borderlandbeat.com correspondent and author Chris Covert presents his first non-fiction work detailing the drug and gang related violence in Mexico.

Chris gives us Mexican press dispatches of drug and gang war violence over three years, presented in a multi volume set intended to chronicle the death, violence and mayhem which has dominated Mexico for six years.
Click here for more information


Meet the Mods
In no particular order...


Steve White
Seafarious
Pappy
lotp
Scooter McGruder
john frum
tu3031
badanov
sherry
ryuge
GolfBravoUSMC
Bright Pebbles
trailing wife
Gloria
Fred
Besoeker
Glenmore
Frank G
3dc
Skidmark
Alaska Paul



Better than the average link...



Rantburg was assembled from recycled algorithms in the United States of America. No trees were destroyed in the production of this weblog. We did hurt some, though. Sorry.
18.208.132.33