Africa Horn
Somali warlords battle with Islamists
At least seven more people have been killed on the fourth day of the heaviest fighting seen in the Somali capital for several years. Supporters of some of Mogadishu's militia leaders have clashed with an armed Islamist group which says it is trying to establish law and order. Their opponents say the Islamic courts are terrorising local people. More than 22 people have died since fighting began on Saturday - many of them civilians hit by stray bullets.

A witness told AFP news agency on Tuesday that they had seen two people die and 15 wounded in a clash in southern Mogadishu's Daynile district. "The place is full of blood and it is very scary," he said. The main airstrip there which is used by aid agencies and businessmen has been shut. Another witness told AP news agency that a woman was killed and two children injured when a mortar exploded near a milk factory. AP also reports further deaths in the city centre and that two more people have died of their wounds in hospital. Clashes between armed groups have been common in Somalia since former military leader Mohamed Siad Barre was overthrown in 1991. The country has been without a functioning government since then.

Over the weekend, a group of MPs urged both sides to stop fighting. The fighting pits a new group, the Alliance for the Restoration of Peace and Counter-Terrorism, against the Islamic courts' militia. But AP reports that gunmen from other groups have taken advantage of the fighting to go on a looting spree.

The fighting has also led to the closure of the Daynile airport, used by many aid workers. Hundreds of families have fled their homes around the former military academy. The BBC's Hassan Barise in Mogadishu says at least five warlords-cum-ministers in the transitional government are behind the new alliance, opposed to the Islamic courts. The courts have set up Mogadishu's only judicial system in parts of the capital but have been accused of links to al-Qaeda. Their critics accuse the courts of being behind the killing of moderate Muslim scholars. On 26 February, the country's parliament is due to meet for the first time on home soil since it was formed in Kenya more than a year ago.


Both sides share a critial need for more ammunition.
Posted by: Uling Angugum2999 || 02/21/2006 13:42 || Comments || Link || E-Mail|| [6461 views] Top|| File under:
Africa Subsaharan
Nigerian Christians threaten anti-Muslim reprisals
Nigeria's main Christian body has said it may no longer be able to contain Christians from retaliating after Muslim rioters killed dozens of Christians and torched churches.

The Christian Association of Nigeria (CAN), which says 50 people died in anti-Christian rioting in the northern city of Maiduguri at the weekend, described the violence as part of a Muslim plan to turn Nigeria into an Islamic state. Rioting also broke out in two other predominantly Muslim northern cities in the past days. In Katsina, the Red Cross said seven people were killed, while in Bauchi a Reuters eyewitness saw 10 dead bodies on the streets and several burnt churches.

"May we at this stage remind our Muslim brothers that they do not have the monopoly of violence in this nation," Anglican Archbishop Peter Akinola said in a statement.

"CAN may no longer be able to contain our restive youths should this ugly trend continue," said Akinola, who heads CAN.

Nigeria's 140 million people are split about equally between Muslims in the north and Christians in the south, although sizeable religious minorities live in most cities.

Sectarian fighting is often stoked by politicians seeking to bolster their own power bases, while violence in one part of the country often sparks reprisal killings elsewhere.

Religious violence has killed thousands since 12 northern states introduced Islamic law in 2000, alienating Christians.

"The willingness of Muslim youth to descend with violence on innocent Christians from time to time is ... a design to actualise their dream (of an Islamic Nigeria)," said Akinola.

POLITICAL TENSIONS

The triggers of the violence in the three northern cities were different. In Bauchi it was sparked by an argument over the Koran while in Maiduguri it started with protests over cartoons of the Prophet Mohammad and in Katsina it was about a planned public hearing on constitutional reform.

But some religious leaders, both Muslim and Christian, said the underlying cause was uncertainty over the political future -- specifically, a rumoured ambition by President Olusegun Obasanjo to stand for a third term in 2007.

There is strong feeling against a third term across the north because many northerners feel the presidency should go to one of them in 2007 after eight years of Obasanjo, a Christian from the south.

Obasanjo says he will uphold the constitution, which allows a president to stay in office for two terms. But some of his supporters want a constitutional amendment that would allow him to stay on. He has not commented on that scenario.

Another factor contributing to heightened religious tension is a national census scheduled for late March. Organisers have said religion would not be included in the census questionnaire, prompting boycott threats from Muslim and Christian groups eager to assert numerical superiority.

"Christians in Nigeria agreed to participate in the forthcoming national census as sacrifice for the peace and progress of this nation, in spite of our protest over the non-inclusion of religion and ethnicity," Akinola said. He said such sacrifices by Christians should not be "misunderstood to be weakness".
Posted by: tipper || 02/21/2006 08:07 || Comments || Link || E-Mail|| [6477 views] Top|| File under:
10 killed in religious clashes in Nigeria
KANO: Ten people died on Monday and more than 40 injured in the northern Nigerian city of Bauchi following clashes between Muslims and Christians over the supposed desecration of the Koran, a Red Cross official said. The official however pointed out that the violence was not linked to Saturday's riots in northern Nigeria over the publication of cartoons of Prophet Mohammed by a Danish newspaper which claimed at least 24 lives.


"Nope. Nope. We got riots enough to serve every need."

"The incident started at 10am today at the Government Comprehensive High School," after a teacher allegedly confiscated a Muslim religious document a female student was reading in class," Red Cross disaster management official Adronicus Adeyemo said, citing reports from the town. "It later spread to the town. Ten people died, six of them burnt and more than 40 others were injured, some of them with machetes," he said.


Because she took a book away from an inattentive student.

Residents of Bauchi said that the students beat up the teacher after assuming that she had confiscated the Holy Quran.


Ah, yes. There is bravery in numbers, isn't there?

The rumour spread like wildfire across the city, sparking the violence, they added. Bauchi trader Sani Haris said that the student's peers went on the rampage in the school, destroying property and prompting school authorities to call in the police who restored order after firing teargas.
Posted by: Fred || 02/21/2006 00:00 || Comments || Link || E-Mail|| [6486 views] Top|| File under:
Caribbean-Latin America
Shining Path Guerrilla Commander Killed
A Shining Path guerrilla commander believed responsible for an ambush that killed eight policemen in December has died in a shootout with authorities in Peru's jungle, police said Monday. Hector Aponte was killed Sunday in a jungle hamlet in the Huallaga Valley, Police Gen. Luis Montoya told Canal N television. The valley is a prime coca-producing region where remnants of the guerrilla group protect cocaine traffickers.

Montoya said two other guerrillas were captured and that police seized "an abundance of armaments and printed material of the guerrilla group."

Aponte was a top commander under Comrade Artemio, one of the last original Shining Path leaders still at large. Two years ago, Artemio announced a renewal of "armed activity," including spreading propaganda, sabotage and assassinations, after President Alejandro Toledo's government refused to negotiate an amnesty for the rebels.

Eight police were killed by about 20 guerrillas in December on an isolated jungle highway near the town of Aucayacu, 220 miles northeast of Lima.
Posted by: Anonymoose || 02/21/2006 09:31 || Comments || Link || E-Mail|| [6457 views] Top|| File under:
Down Under
More Aussie troops headed for Afghanistan
AUSTRALIA would send about 200 extra troops to Afghanistan to help reconstruction efforts, Prime Minister John Howard said today.

Mr Howard said the troops would be part of a Dutch-led provincial reconstruction team (PRT). The latest deployment will take the total number of Australian troops in Afghanistan to about 500. "Australia has decided to send an Australian Defence Force reconstruction to Afghanistan," Mr Howard said. "It will begin deploying, we think, late in July."

Mr Howard said the Australians would be deployed over two years.

Last month, the Government decided to send an extra 110 troops and two helicopters to Afghanistan, increasing its military commitment to 300 personnel as coalition forces battle a resurgent Taliban.

The Government for some time has given its in-principle support to sending another 200 troops as part of a reconstruction effort to help rebuild the war-torn nation. Mr Howard said the Australian contingent would be a mixed security and reconstruction taskforce. Asked if he had received assurances the troop commitment would not stretch Australian Defence Force (ADF) capabilities, Mr Howard said: "Very much so. Very, very much so.

"We are confident that, based on the advice that we have received, that it can be carried out without imposing an unreasonable or unfair strain on the ADF."

The troops would go to Afghanistan with specific objectives and would not intervene in domestic matters such as the problem of the cultivation and selling of opium, Mr Howard said. "Dealing with that is overwhelmingly the responsibility of the local authorities," he said. "These additional forces will go there with particular targets in mind. They will go to a particular province, they will be part of a Dutch-led reconstruction force and will act in accordance with their mission objectives."
Posted by: Oztralian || 02/21/2006 00:23 || Comments || Link || E-Mail|| [6463 views] Top|| File under:
Europe
Sweden increases Palestinian aid
Read and weep


Sweden's state-run aid group on Monday pledged more than five million euros in additional aid to the Palestinian territories as Israel and the United States halted much of their funding following Hamas's election victory. "The humanitarian situation in the West Bank and Gaza Strip has worsened," the Swedish International Development Cooperation Agency (SIDA) said in a statement, adding that it would provide 50 million kronor (6.4 million dollars) to the United Nations' aid programs there.

In 2005, SIDA donated nearly 100 million kronor to the Palestinian territories, a spokesman for the group told AFP.

The additional aid was necessary since Israel was not living up to its responsibility as an occupying power, Peter Lundberg of SIDA's humanitarian unit said in a statement. "According to the fourth Geneva convention, the occupying power has a particular responsibility to support and ensure the human dignity of the occupied," he said. "Since Israel is not living up to its responsibility under international law, large parts of the Palestinian population are now completely dependent on international humanitarian aid," Lundberg added.


Since you mentioned 'international law', there's this issue with Hamas wanting to murder all the Jooos ....

The situation is likely to deteriorate further after the Israeli cabinet on Sunday authorized a series of restrictive measures against the Palestinian Authority, including a halt in the monthly transfer of custom duties in response to Hamas's rise to power following last month's elections.
Posted by: tipper || 02/21/2006 07:48 || Comments || Link || E-Mail|| [6460 views] Top|| File under:
Home Front: WoT
Toledo-Area Men Arrested for Terrorist Activity
A federal grand jury has indicted three Toledo-area men for terrorist activities. Prosecutors say the three conspired to wage a "holy war" against the United States and coalition forces in the Middle East. The indictment was unsealed Monday.

The U.S. Attorney General Alberto Gonzales is expected to release more details at a news conference this afternoon in Washington D.C.

According to the indictment from the US Attorney's office, the suspects are Mohammad Zaki Amawi, Marwan Othman El-Hindi, and Wassim Mazloum. The indictment says all three were living in the Toledo area. Amawi is a citizen of the US and also a citizen of Jordan. El-Hindi is a naturalized American citizen who was born in Jordan. Mazloum is a legal permanent resident of the US, who came here from Lebanon.

Mazloum also operated a car business in Toledo with his brother. The indictment accuses him of offering to use his dealership as a cover for traveling to and from Iraq so that he could learn how to build small explosives using household materials.

The indictment also names an unindicted co-conspiratory called "The Trainer," who has U.S. military backround in security, and bodyguard training.

In count 1 of the indictment, prosecutors say the three met together many times, going back as far as November 2004. The three reportedly conspired to recruit and train others for a violent jihad against United States forces and US allies in Iraq. They also reportedly put together the funding needed for the operation, and collected the equipment needed, and even travelled together to a local indoor shooting range for target practice.

Prosecutors also say the three communicated by computer with an individual in the Middle East, passing information about potential attacks and terrorist training materials back and forth, as well as communication about potential weapons and targets.

The indictment did not say if any attacks were imminent. Two of the men discussed plans to practice setting off explosives on July 4, 2005, so that the bombs would not be noticed, the indictment alleges. It's not clear if the suspects went through with those plans.

In count 2, the grand jury found that the three had similar plans to kill US citizens abroad in addition to service members.

The last three counts in the indictment dealt specifically with Mohammad Zaki Amawi. One count said Amawi distributed information on bomb-making, which in itself is a federal crime. Prosecutors also said he verbally threatened President George W. Bush, and filed two counts for that. Those crimes are separate from the conspiracy.

The indictment was filed with Judge James Carr in Federal Court in Toledo. The Justice Department says Amawi is being held at a jail in Cleveland, and will be arraigned in Cleveland some time this afternoon. El-Hindi and Mazloum are being held in a jail in Toledo. They are expected in Toledo's Federal Court this afternoon.

Posted by: Frank G || 02/21/2006 13:29 || Comments || Link || E-Mail|| [6462 views] Top|| File under:
India-Pakistan
Gurkas deploy to Sudan
New Delhi: 1/5 Gorkha Rifles (Frontier Force), an elite infantry battalion of the Indian Army, earmarked for the United Nations Mission in Sudan (UNMIS) on Tuesday.

India is contributing two Infantry Battalions to this mission in addition to certain support elements. The Force Commander in the Mission is also an Indian General, Lieutenant General J.S. Lidder.

It is for the first time in any UN Mission that an entire battalion has been earmarked as the Force Reserve Air Mobile Battalion.

Incidentally, this is the third foray of the battalion info the African continent, the first two having been during World War I and World War II. This highly decorated battalion has been awarded 23 Battle Honours and four Victoria Crosses in the pre- dependence period and the Battle Honours of Zojila, Kargil and Sehjra and Theatre Honours of Jammu and Kashmir and Punjab in the post independence period amongst many other awards and decorations.

It is also a recipient of the coveted Chief of the Army Staff's Unit Citation three times for outstanding achievements while serving in the North East during 'Operation Bagrang', in Jammu and Kashmir in 'Operation Rakshak' and on the Siachen Glacier during 'Operation Meghdoot'.
Posted by: john || 02/21/2006 20:53 || Comments || Link || E-Mail|| [6467 views] Top|| File under:
Police protect bollywood actress from muslim protestors
The muslims smell blood. They can make the dirty kaffirs cower in fear now.


Bollywood actress Manisha Koirala and her Persian cats Mischief and Morgan are under police protection after her dog's name sparked protests among Muslim fundamentalists. Members of the community lodged a complaint at Versova police station saying that the dog's name, Mustafa, was same as that of their spiritual head and had to be withdrawn immediately.

Fearing protest rallies, the police had beefed up security near Koirala's Beachwood Tower residence on Yari Road. There are now 12 policemen guarding her building. Since two days, the actress is believed to have been receiving threat calls regarding her pet dog. Strangely, the actress said, she did not have a dog.

Speaking to Mid Day, general secretary of Congress, Sheikh Furkhan, who led a 50-odd mob to Versova police station, said the actress is lying. "Five neighbours in Beachwood Tower have seen Koirala take the pet dog for a stroll. They also confirmed that the canine had the same name as our religious leader," fumed Furkhan.
Posted by: john || 02/21/2006 15:21 || Comments || Link || E-Mail|| [6461 views] Top|| File under:
Hafiz Saeed's house arrest ends
LAHORE: The government has ended the house arrest of Jamaatud Dawa chief Hafiz Muhammad Saeed, but has asked him not leave Lahore. Dawa Information Secretary Habibullah Salfi told reporters on Monday that the government had ended Hafiz Saeed's house arrest on Monday, but had banned him from travelling to any other districts.

Hafiz Saeed was placed under house arrest on Friday when he wanted to attend a demonstration against the publishing of caricatures of the Prophet (PBUH) by several European newspapers. "A senior Lahore Police official told Hafiz Saeed on Monday morning that orders of his house arrest had been withdrawn, but that he could not travel to any other city or province of the country," Salfi said, adding that the government did not give any prior notice to Dawa about restrictions on Hafiz Saeed's travel.
Posted by: Fred || 02/21/2006 00:00 || Comments || Link || E-Mail|| [6457 views] Top|| File under:
Pipeline blown up, FC posts attacked in Dera Bugti
Unidentified men blew up another gas pipeline (well number 19) in Pirkoh on Monday. No casualty was reported and the local administration closed the gas well. Also, suspected tribal militants fired rockets at security forces in Kohlu and Dera Bugti. Reportedly, three rockets were fired at the Gori Nala checkpoint and at security forces in Moodah and Treman. No casualties were reported. Security personnel arrested Lal Din, Minham and Lakkan from the Pirkoh and Loti gas fields. The men are allegedly involved in terrorism cases.
Posted by: Fred || 02/21/2006 00:00 || Comments || Link || E-Mail|| [6457 views] Top|| File under:
Police charge 23 men over church attacks in Pakistan
Police have charged 23 people with setting fire to two Christian churches during protests in Sukkur over desecration of the holy Quran.


That's the way Islamists pay honor to God, of course...

About 400 people attacked and damaged the churches, one of them in a convent school, in the city on Sunday. "We have arrested 23 people on charges of attacking the churches and have registered cases against them," said local police chief Akbar Arain on Monday. "All these people were arrested last night. The situation remained peaceful and under control today."


"We'll let 'em go for lack of evidence in a few days. Nothing to worry about."

A man accused of burning pages from the holy Quran was also in police custody, said Arain.


"He's gonna be there for a really long time. Prob'ly forever."

He said the man, a Muslim who converted from Christianity a few years ago, had burned the pages and tried to blame his father-in-law, a Christian with whom he had a property dispute.


Gosh. That's never happened before, has it?

Meanwhile, officials said that police and paramilitary soldiers were patrolling Sukkur after the riots. Troops are guarding churches and other installations while authorities have increased security in Christian-dominated areas, they added. Traders went on strike in protest at the sacrilege, closing shops, markets and commercial districts, while the government shut all schools for security reasons. Three provincial ministers rushed to Sukkur and met with Muslim and Christian leaders to calm the situation. "I am sure that after meeting the leaders of both communities the situation will return to normal," said Sindh government spokesman Salahuddin Haider.
Posted by: Fred || 02/21/2006 00:00 || Comments || Link || E-Mail|| [6457 views] Top|| File under:
Three soldiers kidnapped in South Waziristan
Three paramilitary soldiers were kidnapped in South Waziristan and two suspected foreign Al Qaeda militants were reported killed in North Waziristan in a clash with a tribal group on Monday. Official sources said the soldiers were kidnapped few hundred yards from their base in Tiarza, north of Wana, when they were making phone calls from a public call office late on Sunday, sources told Daily Times. "We are clueless about their whereabouts," an administration official said. "Militants appear to be involved in the incident," he said on condition of anonymity.


Good Gawd, Inspector! How do you do it?

The Sunday kidnapping of three soldiers comes two months after militants took two paramilitary soldiers hostage from Wana's Rustan bazaar on December 7. A day after their kidnapping, bodies of two of them were found close to their base in Wana.


No word on what happened to the rest of them.
Posted by: Fred || 02/21/2006 00:00 || Comments || Link || E-Mail|| [6458 views] Top|| File under:
Indian Islamic court issues death sentence for cartoonists
LUCKNOW: An Islamic court in India has issued a fatwa, or religious decree, condemning to death the 12 artists who drew the controversial caricatures of the Prophet Muhammad (may he always make bail peace be upon him). The decree was issued on behalf of the Idar-e-Sharia Darul Kaza Islamic court in Uttar Pradesh state by its religious head in Lucknow.

"Death is the only penalty for the cartoonists who had drawn sacrilegious cartoons of the Prophet (PBUH)," Maulana Mufti Abul Irfan, the religious head of the court, said on Monday. The court's ruling is binding on Muslims, but can be challenged under Indian law. Irfan said it was clearly written in the holy Quran, that anyone who insulted the prophet deserved to be punished. He said the fatwa was applicable wherever Muslims live. Jaffaryab Zilany, a member of the authoritative national body of Muslim clerics, the All-India Muslim Personal Law Board, said however that although the fatwa was legitimate under Islamic law, it had no legal binding in India.


I think Mohammad reaching the funny papers has been the tipping point, where Islamism finally thinks it's strong enough to impose itself on the rest of the world. I don't think the Bush administration has realized this, though the Euros occasionally seem to have an actual handle on it. A predatory religion whose first recourse is to pronounce death sentences on anyone in sight is not one that the rest of the world can live with, unless the rest of the world surrenders. Personally, I'm against that.
Posted by: Fred || 02/21/2006 00:00 || Comments || Link || E-Mail|| [6458 views] Top|| File under:
International-UN-NGOs
CARTOON CRISIS: PAKISTAN URGES EU AND UN TO PROVIDE CONCRETE SOLUTIONS
Islamabad, 21 Feb. (AKI/DAWN) - Pakistan has said that the United Nations and the European Union, particularly Denmark, have to redress the damage caused by the publication of cartoons depicting the Prophet Mohammed and demanded that practical steps be taken to prevent the recurrence of such acts. "What we want from the European Union now is concrete steps. It's not enough to say that in their society there is no tolerance for discrimination and they regret the hurt the cartoons caused. This needs to be backed up with laws," said Pakistani foreign office spokeswoman Tasnim Aslam.

"In this case we do expect the European Union to put in place some laws which would ensure that in future there are no such incidents," she said.

"We are not against the freedom of expression but certainly freedom of expression as we have said repeatedly is not a license to insult other people," Aslam reiterated.

She also added that while it was the right of every Muslim to protest against the cartoons, the government expected the demonstrations to be peaceful. "When they turn into violent acts we also damage our image," said Aslam.

Aslam said that Pakistan along with other members of the Organisation of the Islamic Conference (OIC) had taken up the issue with the EU, the entire membership of the United Nations and the international community at every possible forum.

She added that the OIC had also asked European countries to adopt a code of conduct for their media which would take into account the sensitivities of Muslims and also curb defamation in any form or manifestation. This would include mocking and criticizing prophets, she said, underlining that the code of conduct should make it an ethical offence.

On expectations from the UN on this front, Aslam stated: "We also want the United Nations to take a number of steps." One, the UN should adopt an International Communication Order which should cover limits of freedom of speech in case of religious symbols, she said.

"In addition to that we would also explore the possibility if the United Nations can adopt prevention that would require states to curb defamation of religions," she said.

Aslam confirmed that while Islamabad had recalled its ambassador from Denmark, the Pakistan mission there was still operating.

She said diplomatic relations between Pakistan and Denmark were in tact. "We have more than 25,000 Pakistanis (in Denmark), we just cannot abandon them," she said adding that the Pakistan mission was providing consular services to the Pakistani community.
Posted by: Ebbosing Slavins7298 || 02/21/2006 11:42 || Comments || Link || E-Mail|| [6463 views] Top|| File under:
Iraq
Soldiers unearth 15 caches near Kirkuk
Iraqi and U.S. Soldiers combined efforts Monday, capturing four known insurgents and unearthing a network of 15 weapons caches during a combined operation west of Kirkuk.

The operation began with an Iraqi-led cordon and search of a village known to be a safe haven for insurgent and terrorist cells responsible for attacks on oil pipelines and coalition convoys in the area.

With troops from the 1st Brigade Combat Team, 101st Airborne Division providing security outside the village and U.S. aircraft overhead, soldiers of the 2nd Iraqi Army Brigade moved in. Their door-to-door search quickly led to the capture of the four insurgents.

While the search was taking place on the ground, one of the pilots circling overhead noticed a large shiny object on the ground outside the town.

Once the sweep of the village was complete, 101st Airborne Soldiers took the lead in investigating the object which turned out to be a sheet of tin covering a weapons cache. Further investigations of the area revealed a network of 15 caches containing a variety of weapons systems and explosives, as well as a variety of materials used to make improvised explosive devices.

Materials uncovered included:

 1 complete surface to air missile system
 450 mortar rounds
 12 rockets
 11 complete mortar systems
 31 rocket propelled grenade (RPG) launchers
 70 rocket propelled grenades
 30 grenades
 14 machine guns
 16 sniper rifles
 More than 190 fuses
 Tens of thousands of rounds of small arms ammunition
 Multiple weapons parts, including scopes
 75 pounds of propellant
 Timers and parts used in making improvised explosive devices (IED's)
 1 gas mask

Posted by: Anonymoose || 02/21/2006 19:09 || Comments || Link || E-Mail|| [6459 views] Top|| File under:
23 Iraqis killed in renewed bloodshed
I'm starting to come to the conclusion that they can't be civilized because they're Arabs. I keep telling myself that's not the case, and they keep trying to prove me wrong.
Twenty-three Iraqis were killed and scores more wounded in a slew of attacks across the country on Monday, including a suicide bombing claimed the lives of a dozen people on a Baghdad mini-bus.


Killing large numbers of civilians enhances that Arab dignity and honor to no end...

The fresh bloodshed comes as the ethnic and religious factions debate whether to form a government of 'national unity' following December general elections that gave the Shiites a majority in the 275-seat parliament.


"Governments of national unity" are invariably weak and ineffective. Better to have one party in charge and a loyal opposition to keep them honest.

In the day's bloodiest attack, a suicide bomber killed 12 people Monday on a mini-bus in a Shiite neighborhood in northern Baghdad, an interior ministry official said. Rescue teams were combing the blackened vehicle to extract charred human remains. At least eight wounded were rushed to the hospital, he added. The attacker struck in Kadhamiyah, which has been regularly targeted by Sunni Muslim extremists intent on fanning sectarian strife among Iraq's religious groups.


So form a government of national unity with them instead of hunting them down and killing them like dogs. I'll come to the conclusion we're winning the war when every case like this is solved and the results publicized.

The bombing came as US ambassador Zalmay Khalilzad warned Monday that ethnic and religious conflict was "the fundamental problem" in Iraq.


Thank you for that statement of the obvious.

The US diplomat vowed not to fund any security forces run with a sectarian bias amid allegations that Shiite death squads have infiltrated the Iraqi police.


What they're doing is actually needed, but they're not being discrete about it. And it also, needed or not, sets a horrible precedent — witness Algeria. The police force has to present the aspect of absolute impartiality, regardless of what it's forced to do behind the scenes. It would be far better to put together a nameless organization, doe what needs done, then fold it when the crisis is past.

In other violence Monday, five Iraqis were killed when their truck convoy carrying building materials came under rocket and automatic weapons fire north of Baghdad, police in the northern city of Tikrit said. A group of 15 cars struck the convoy, which was delivering supplies to a US military base, at 6:30 am at Nabai, about 50 kilometers (30 miles) north of the Iraqi capital, police said. Five of the drivers in the nine-truck convoy were killed, while three others were wounded, and six of their heavyweight vehicles were destroyed, they said.


Seems like somebody should be able to track down a convoy of 15 cars and do terrible things to the drivers and passengers...

A bomb attack targeted the Abu Ali restaurant in the centre of the northern city of Mosul, killing five people, including one policeman and wounding 21, some 14 of whom were policemen, medical and security sources said. Police said that one man who had been seen eating his breakfast placed a bag underneath the counter before walking out. A civilian driving in his car was killed early Monday in Balad, north of Baghdad, by armed men. At least 19 day labourers waiting to be hired for work were wounded by a bomb explosion Monday morning in central Baghdad, an interior ministry official said. "I was thrown back and everything was flying around me," said Ammar Jabbar Karim, 28, who was wounded in the arm and both his legs. Day labourers have repeatedly been targeted by bombers, especially those from poor Shiite neighbourhoods or those working for US-led coalition forces.

Meanwhile, three US soldiers were wounded Monday morning when a roadside bomb hit their Humvee military vehicle in southern Iraq, the US military said. The attack occurred at around 08:45 am, some 20 kilometres south of the holy city of Karbala, the military said. Insurgent attacks are often blamed on militants from Iraq's Sunni minority, powerful under deposed president Saddam Hussein, but who have lost out politically to the Shiites in postwar Iraq.

Two Macedonians kidnapped near the southern Iraqi port of Basra last week were freed Monday, a British official said. The two men, employed by ECOLOG, a contracting company, working with British forces in Basra, were abducted Thursday while traveling from the city's airport to the company's offices.
Posted by: Fred || 02/21/2006 00:00 || Comments || Link || E-Mail|| [6457 views] Top|| File under:
Syria-Lebanon-Iran
Iran nuke plant 'would survive attack'
IRAN'S uranium enrichment facilities, built in underground bunkers, would survive any military strikes, the Islamic republic's nuclear program director said today.

"The enrichment facilities, particularly Natanz, are located underground and no offensive could damage them," said Gholamreza Aghazadeh, the head of Iran's Atomic Energy Organisation, quoted by the student ISNA news agency.

Mr Aghazadeh also boasted about the fortress like nature of its Isfahan plant, which is located in a network of subterranean tunnels, and touted Iran's uranium supplies.

"Our reserves are extremely developed. We can extract uranium from mines in Bandar Abbas, Saghand and Yazd," he said.

Israeli officials have raised the spectre of air strikes against Iranian nuclear facilities and the United States has refused to rule out the military option in their efforts to stop Tehran's drive for atomic power.

Iran vehemently denies that its nuclear program serves any purpose other than to provide a source of energy for power plants, but the United States and European Union charge the Islamic republic is seeking an atomic bomb.

"Iran is ready to provide any guarantees that our nuclear activities are not geared toward nuclear weapon production," said Mr Aghazadeh.

On a defiant note, he said: "We have obtained our nuclear technology while the target of sanctions and we have not obtained it from the West.

"s a consequence, (future) sanctions will not have any impact on our nuclear activities."

Seeking to end the standoff between Iran and the international community, Russia and Tehran held talks today to develop Moscow's compromise proposal for uranium enrichment to be carried out on Russian soil, but the visit ended with no breakthrough.

If Iran rejects the Russian plan, tension will rise rapidly ahead of the March 6 meeting of the International Atomic Energy Agency's board of governors, which voted earlier this month to report Tehran to the UN Security Council.

The UN body could slap sanctions on the Islamic republic.
Posted by: tipper || 02/21/2006 18:46 || Comments || Link || E-Mail|| [6465 views] Top|| File under:
Terror Networks
Lessons Learned: the failed jihad in Syria
Austin Bay reports on declassified, captured Al Qaeda documents that shed light on the long war - and on the extent of their planning and strategy. Short excerpt - RTWT:


On page 11 — the failure of Muslim organizations to instill genuine "hard militancy." This puts the Cartoon Wars in a new light. Al Qaeda has had ten to fifteen years to "harden" these organizations.


Inability to transform civilian Islamic missionary groups into military organizations capable of resistance and self defense:
This could be the most valuable lesson relating to the Islamic missionary groups in the Arab & Moslem countries. The battle may have erupted unexpectedly; however a large sector of the Moslems (Especially the leaders) knew that it was inevitable, those leaders did not prepare nor plan. Those missionary groups brought their peaceful missionary style and methods to the fight, the sheik failed miserably when he wore the general's hat. It is astonishing to see and hear leaders of Moslem organizations preaching jihad and claiming that dieing for "Allah" is their ultimate wish, yet they fail for tens of years to instruct religiously and train militarily for that fight, they could not produce documents for emergency (e.g. passports), or save money for tough times. They were unable to mobilize effectively and in a hurry, those organizations were ineffective and eventually collapsed.

But to Al Qaeda's strategists, Syria proved to them that some form of Islamist revolution would work...


Posted by: lotp || 02/21/2006 00:00 || Comments || Link || E-Mail|| [6458 views] Top|| File under:
Who's in the News
81
[untagged]
Bookmark
E-Mail Me
The Classics
The O Club
Rantburg Store
The Bloids
The Never-ending Story
Thugburg
Gulf War I
The Way We Were
Bio
Merry-Go-Blog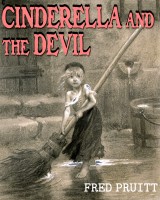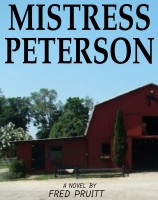 On Sale now!


A multi-volume chronology and reference guide set detailing three years of the Mexican Drug War between 2010 and 2012.

Rantburg.com and borderlandbeat.com correspondent and author Chris Covert presents his first non-fiction work detailing the drug and gang related violence in Mexico.

Chris gives us Mexican press dispatches of drug and gang war violence over three years, presented in a multi volume set intended to chronicle the death, violence and mayhem which has dominated Mexico for six years.
Click here for more information


Meet the Mods
In no particular order...


Steve White
Seafarious
Pappy
lotp
Scooter McGruder
john frum
tu3031
badanov
sherry
ryuge
GolfBravoUSMC
Bright Pebbles
trailing wife
Gloria
Fred
Besoeker
Glenmore
Frank G
3dc
Skidmark
Alaska Paul



Better than the average link...



Rantburg was assembled from recycled algorithms in the United States of America. No trees were destroyed in the production of this weblog. We did hurt some, though. Sorry.
3.236.214.224

Help keep the Burg running! Paypal: